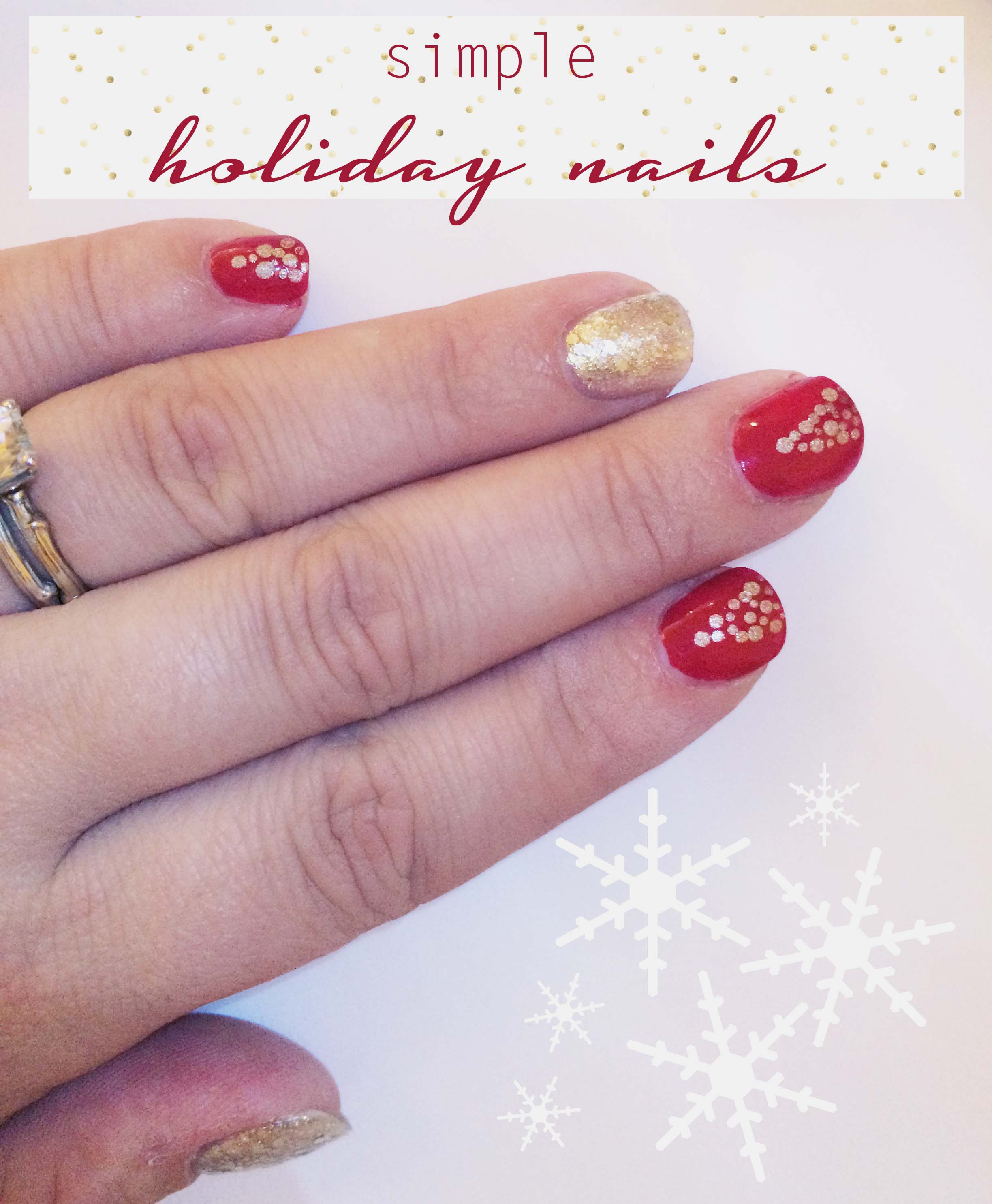 I can't believe it's the 16th of December already! Time is just flying by. Hitchen and I are (pretty much) all ready for our first Christmas in Paris, and I'm starting to get into the festive spirit. Which also means it's time for holiday nail art! I painted these last week – they're cute for Christmas, and also really simple to do.
I started with two coats of red polish on three nails ('Come To Bed Red' by butter london), and three coats of a sparkly silver+gold on the other two ('hors d'oeuvres' by essie).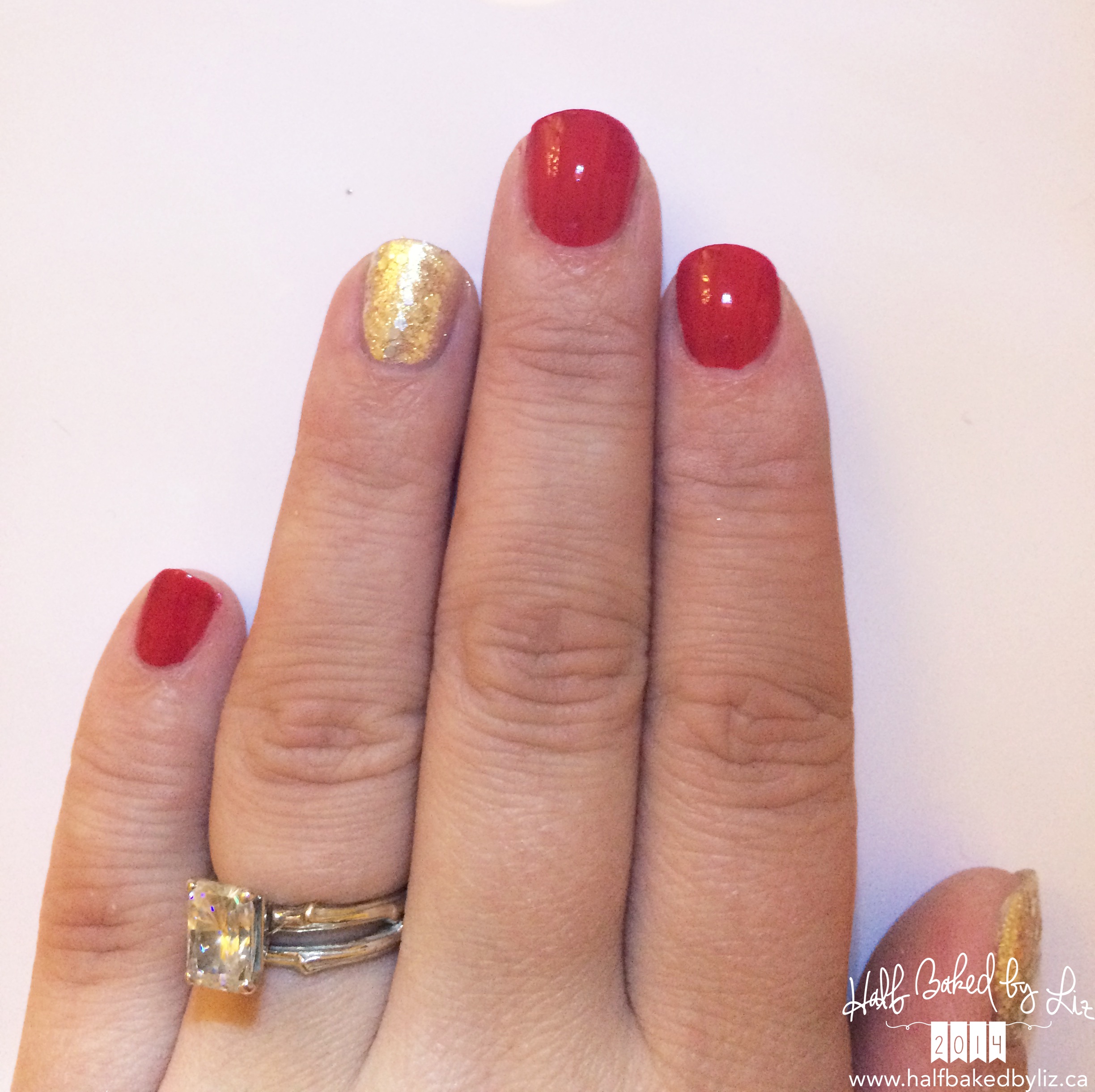 Next I added Christmas trees to the red nails. I used the larger end of a dotting tool to add gold dots…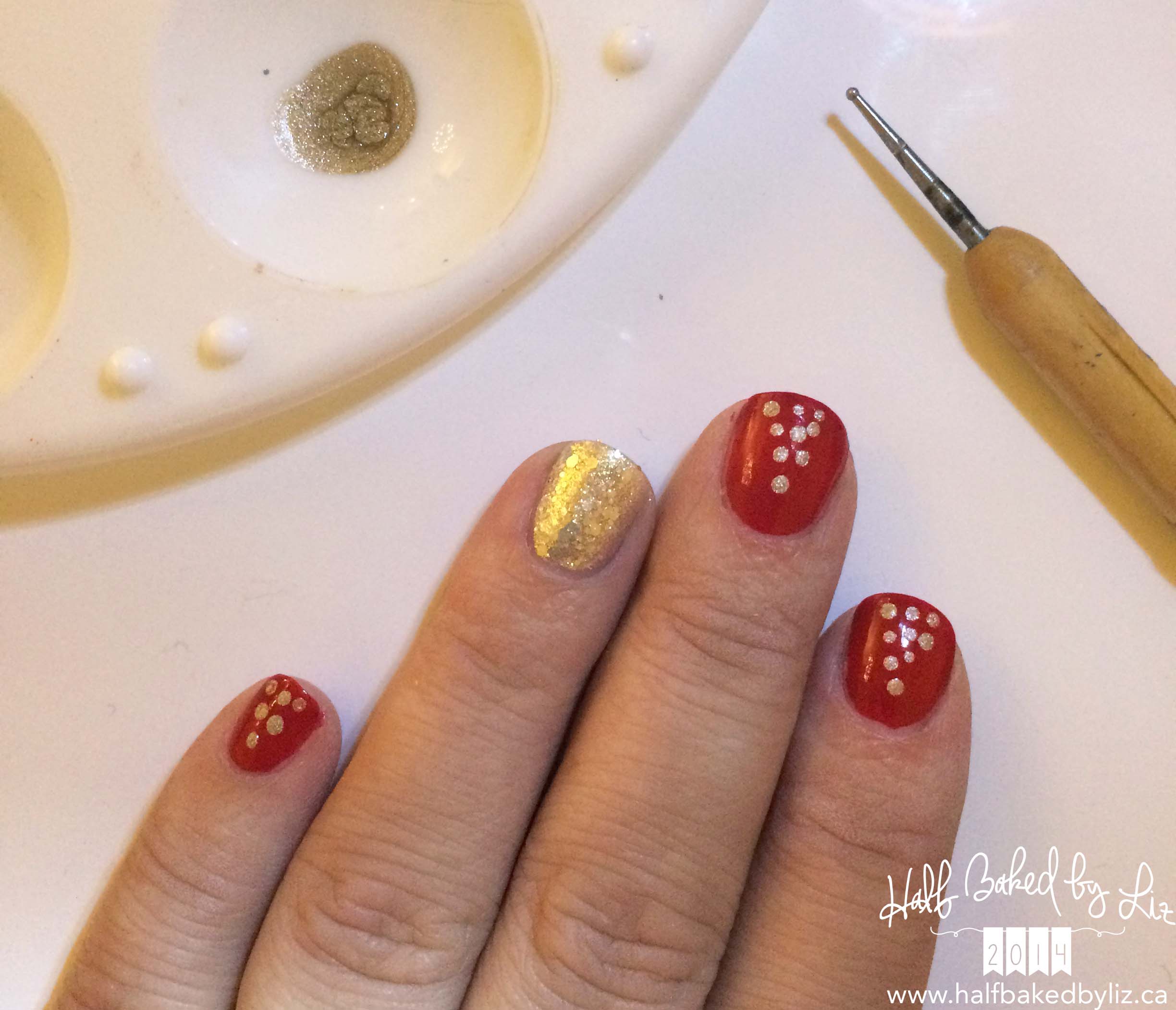 And then the smaller end to fill in the spaces with silver dots.
Easy to do, and super cute for Christmas! Also, last year's Christmas nails are here… a little more bold!