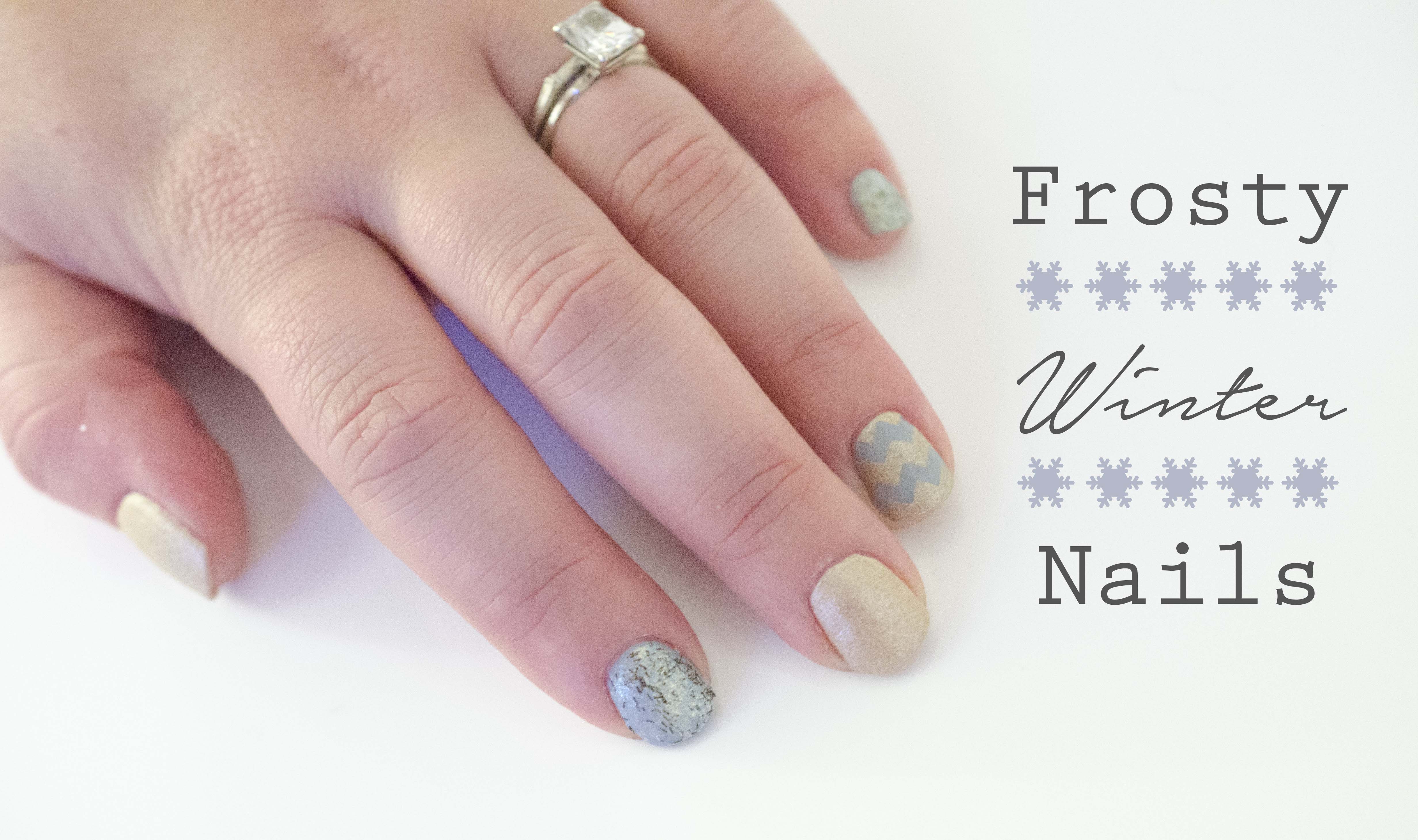 Posting another fun manicure for the holidays today! (See last week's Simple Holiday Nails here). The polishes I used were:
• 'chinchilla' by ciaté (the blue-grey)
• 'tweed' by ciaté – a pretty glitter with blue, gold, and black sparkles
• 'On a Gilt Trip' by Nicole by Opi – honestly one of the nicest polishes I've ever used (received in my ipsy kit!)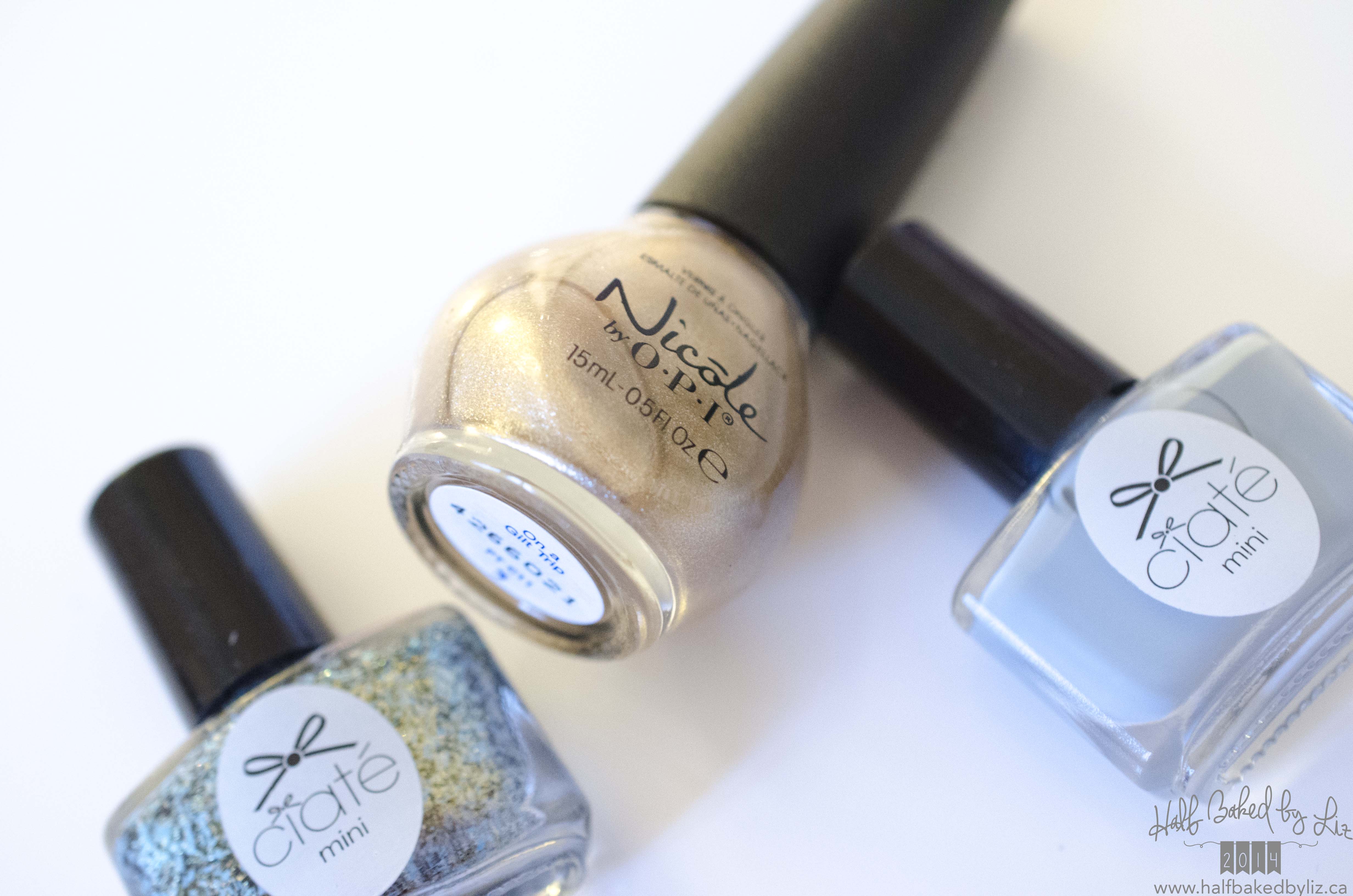 I started with the blue-grey base coat on three nails, and the gold as a base colour on the other two.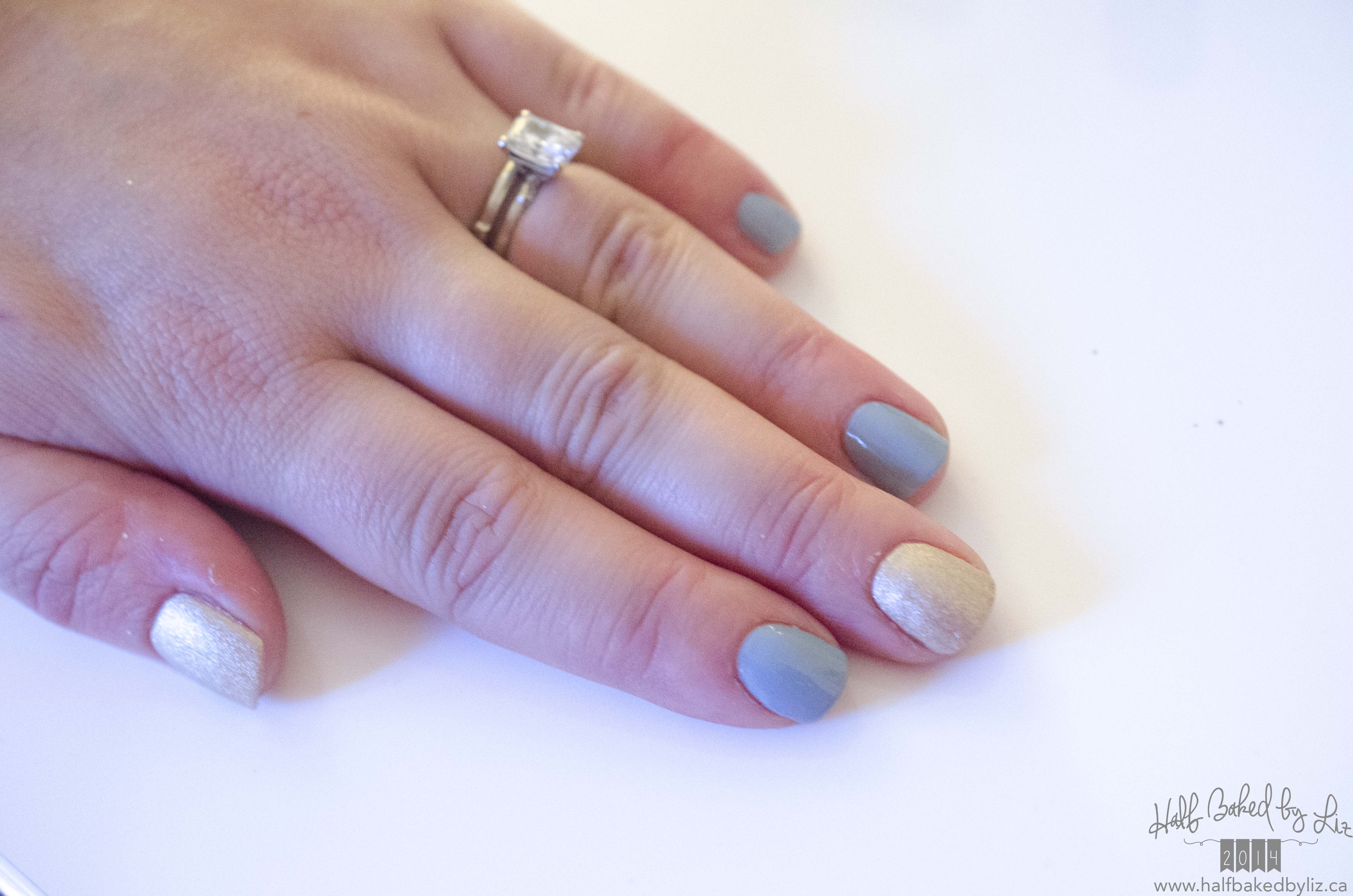 Next, I added a glitter coat over two of the blue-grey nails (on my pinkies and pointer fingers).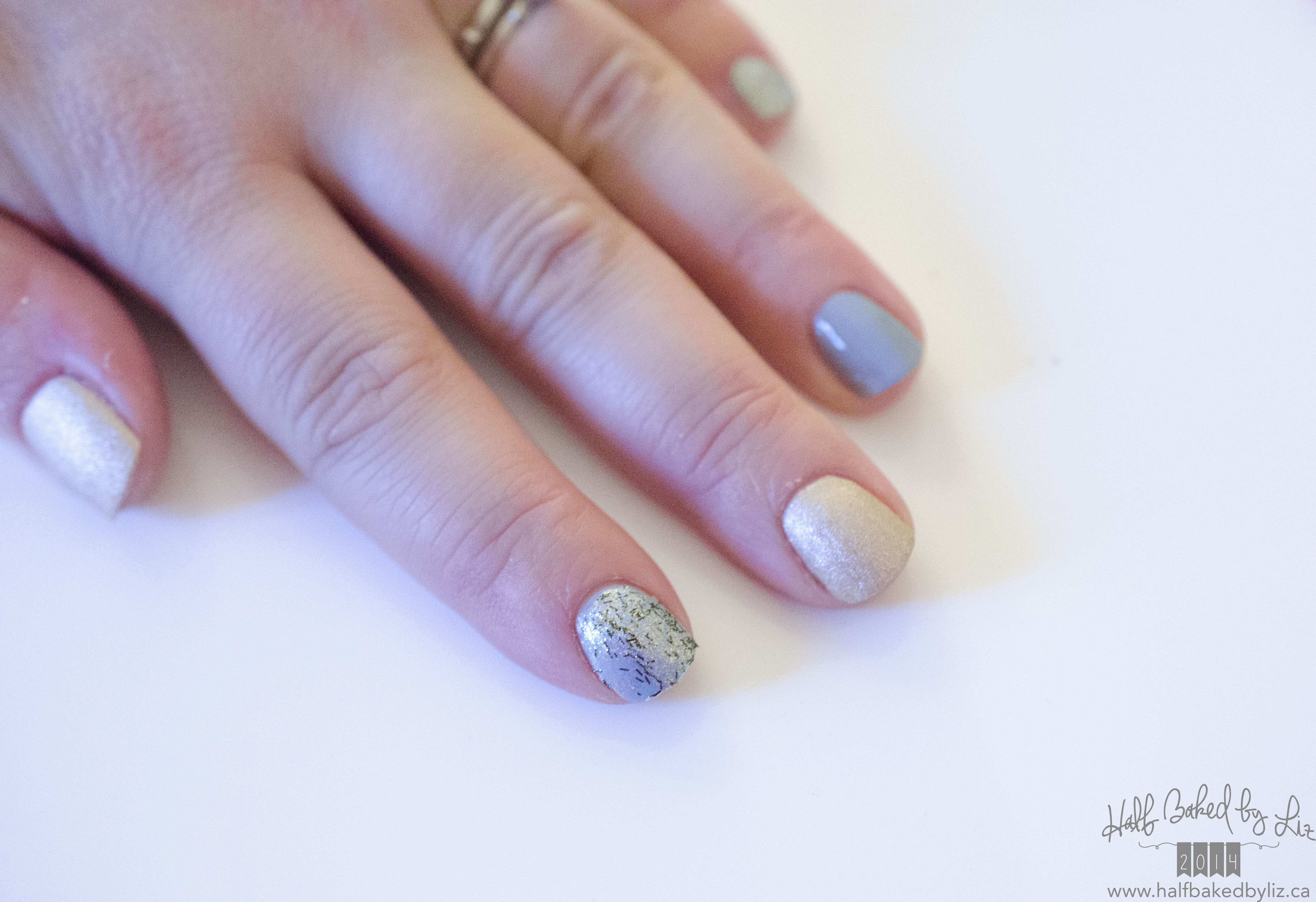 And then a gold chevron pattern on my ring fingers (decals from Stick Me Nails).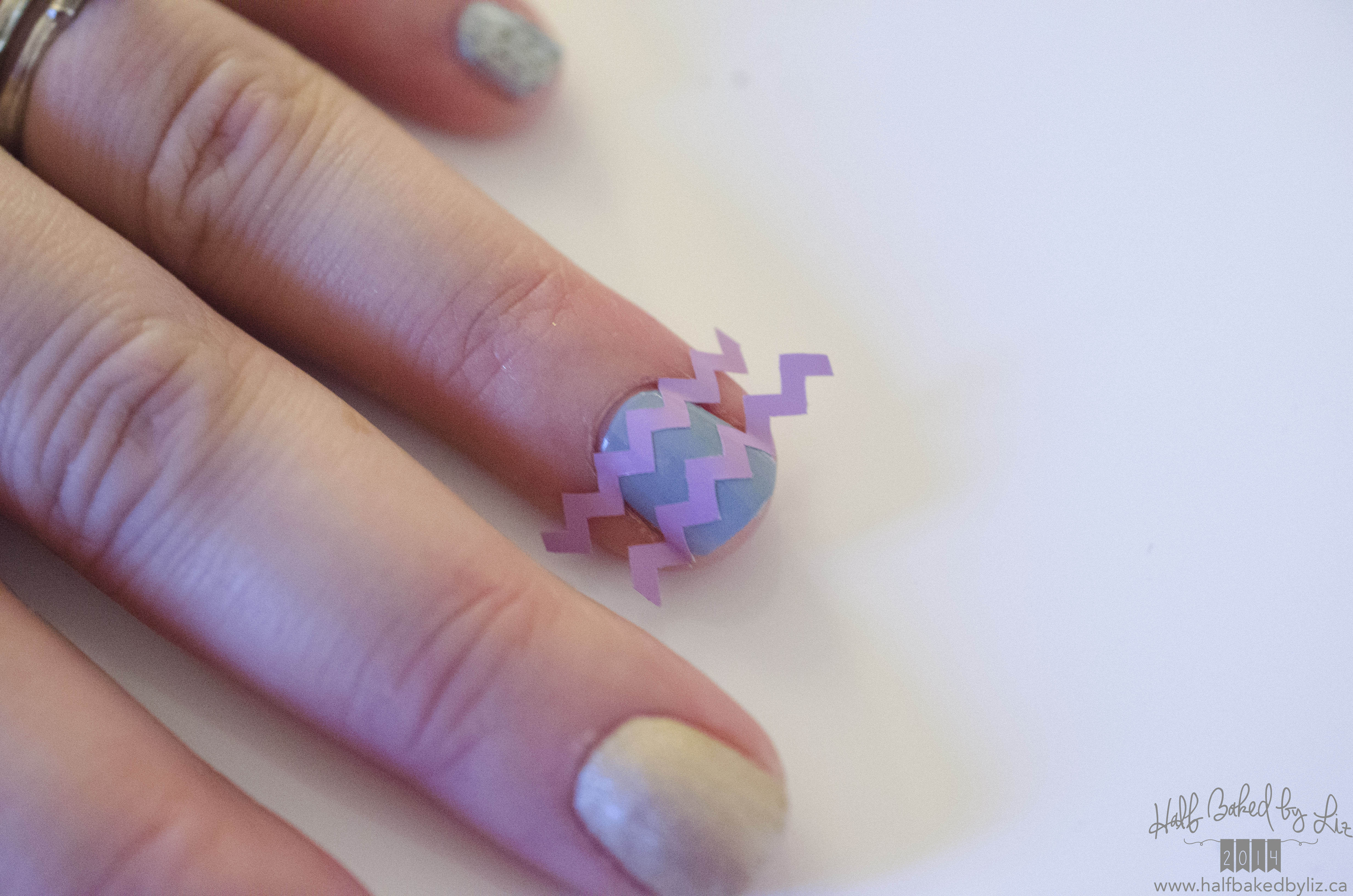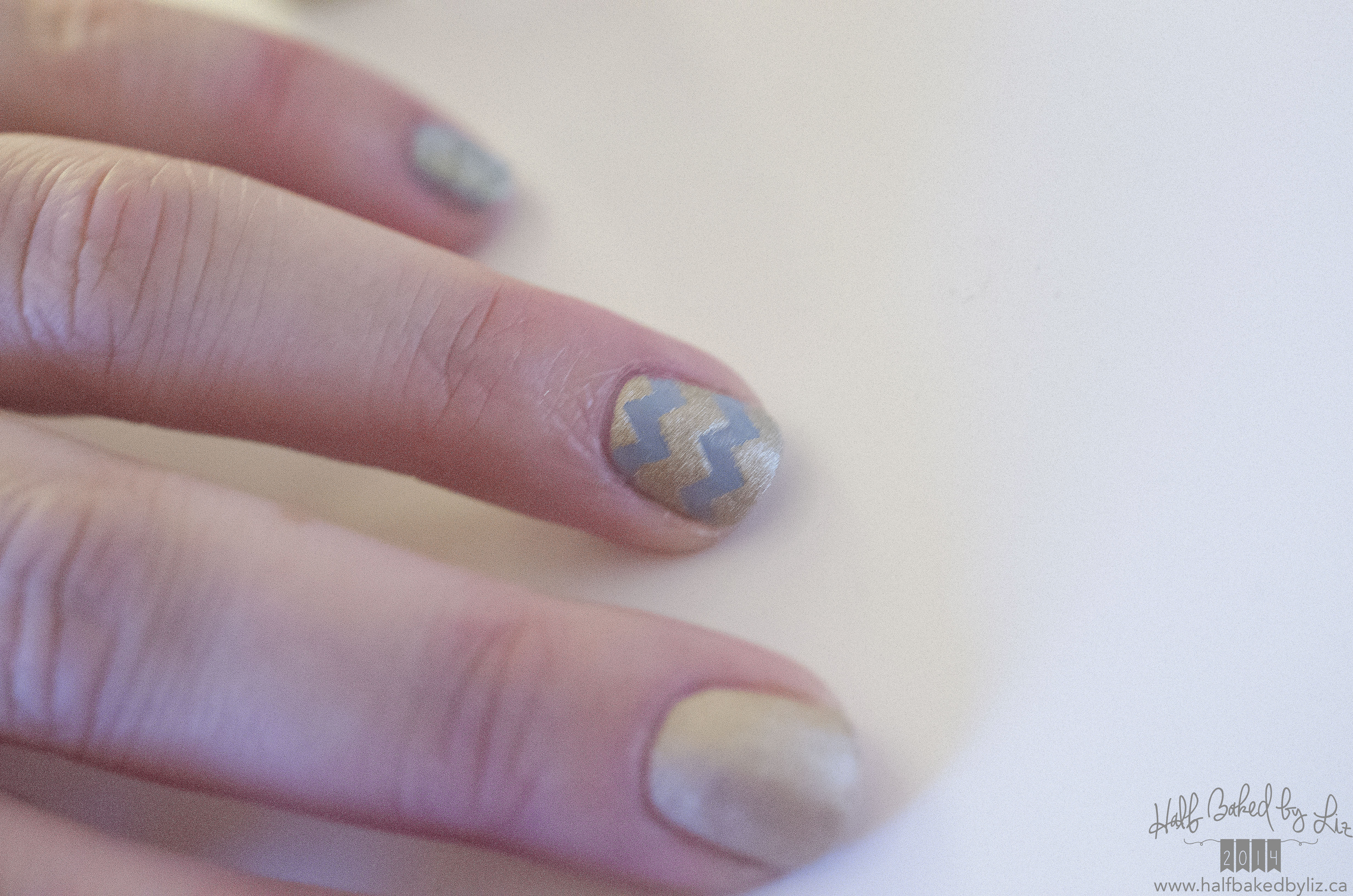 The gold polish has a matte finish when it dries, and I really liked the way it looked, so I finished it off with a matte top coat on all of my nails.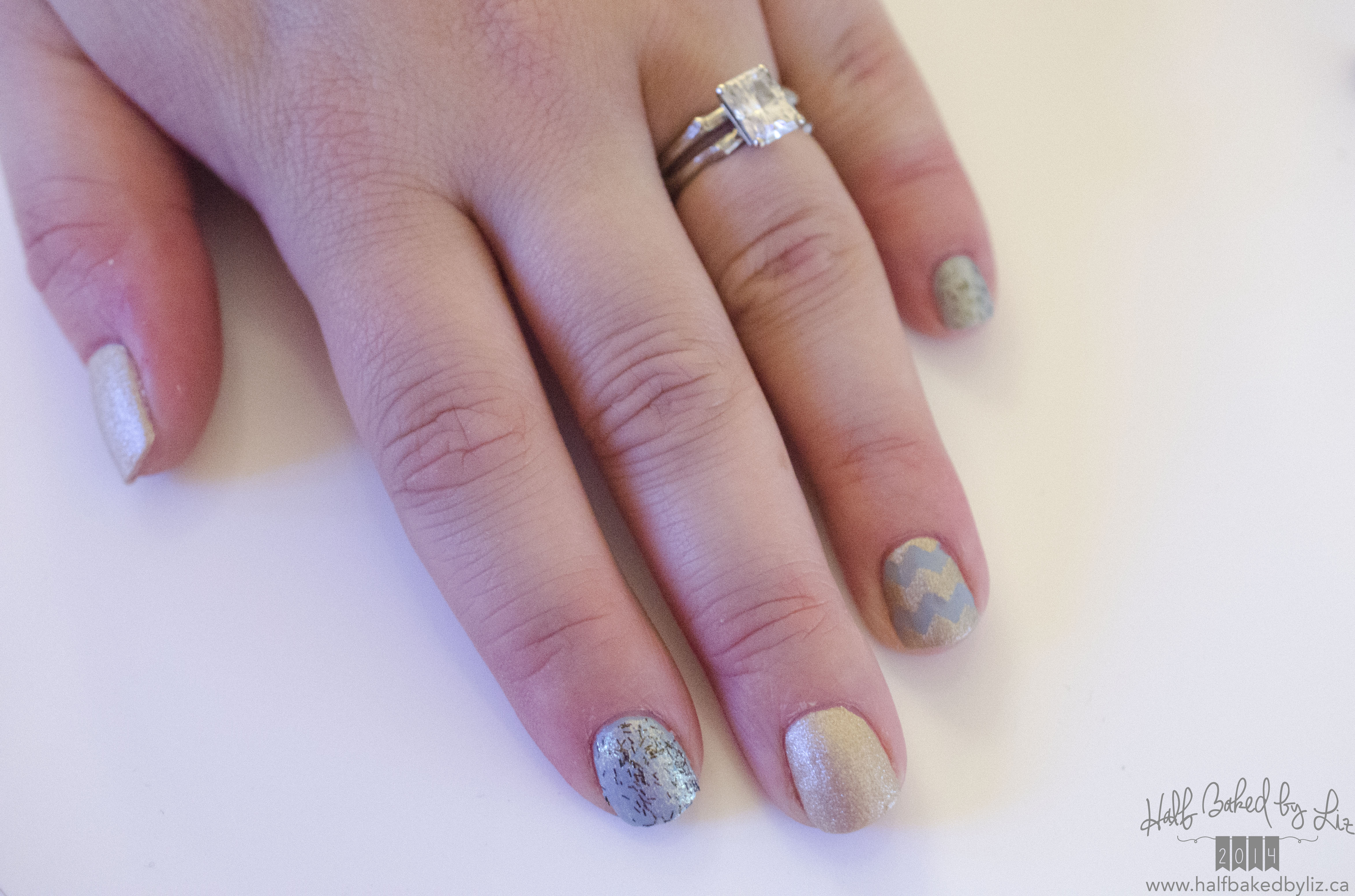 Three more days until Christmas!!