At the beginning of this year, I made a deal with myself to cut back on the shopping, and live with a simpler wardrobe – my capsule wardrobe. Click the link for the full scoop, but essentially, I've committed to a wardrobe (tops, bottoms, dresses, jackets, shoes) of less then 40 pieces, that only changes at the beginning of each season. I wasn't entirely sure how easy this would be, but one season in and I have to say that I'm loving it. I feel happier with the clothes I have, have an easier time deciding what to put on in the morning, and have saved some money, too.
I did have to make a couple of small changes during the season… I added an extra jacket, because we did some traveling and I needed a layer that was a little lighter. But I didn't feel too much like I was cheating since I only had 35 items to start with and my 'rule' was under 40 items. I also had to purchase a new pair of brown boots after Stella (my sweet and goofy golden retriever) ate mine. Yes, ATE them. And then spent the next few days throwing them up in various places….
I also found that I ended up wearing some clothes that I might not have worn otherwise. For example, I've had the skirt shown below (#2) for ages… I've always really loved it, but never really knew what to wear it with, and mostly it just sat in my closet. But with a limited wardrobe, it felt so much easier to incorporate, and it's since become one of my favourite outfits (seen in header photo).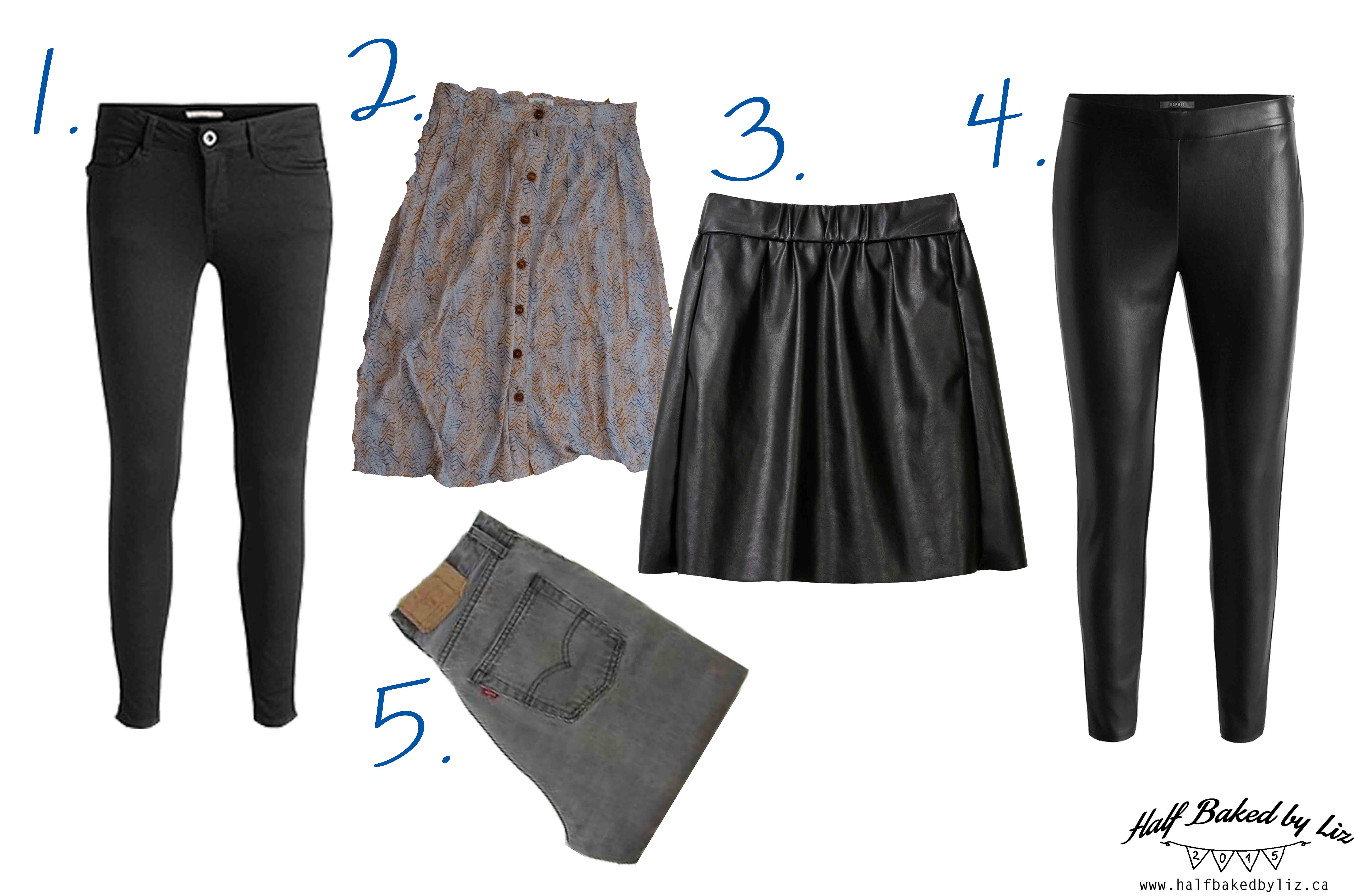 So now (I can't believe April is tomorrow!) it's time for Capsule Wardrobe #2: Spring! I'm excited to go though the clothes I boxed up last season, choose items for this season, and pack more up for give-away. And, I might even do a tiny bit of shopping :) But only for quality items, that I'll be able to wear a lot. Update coming soon!