It's no secret that I'm obsessed with fonts. Just recently, I asked my husband for a font for Christmas…. but he thought it was a bit ridiculous to buy me a font for Christmas. (And I can't say I disagree). But weird or not, I love them. I'm constantly looking at cards or signs or menus, in search of new fonts. I love how they can be used to entirely change the look of a picture or graphic, and how they can be everything from professional to playful. I can't be the only person like this? Can I?! Anyway, I thought I'd post some fun fonts for bloggers today, as well as some great font resources (yes, you can download TONS of fonts online). Well, not just bloggers really – these could be used for tons of things – but probably not report writing. So without further ado…
MY FAVOURITE SCRIPT FONTS
---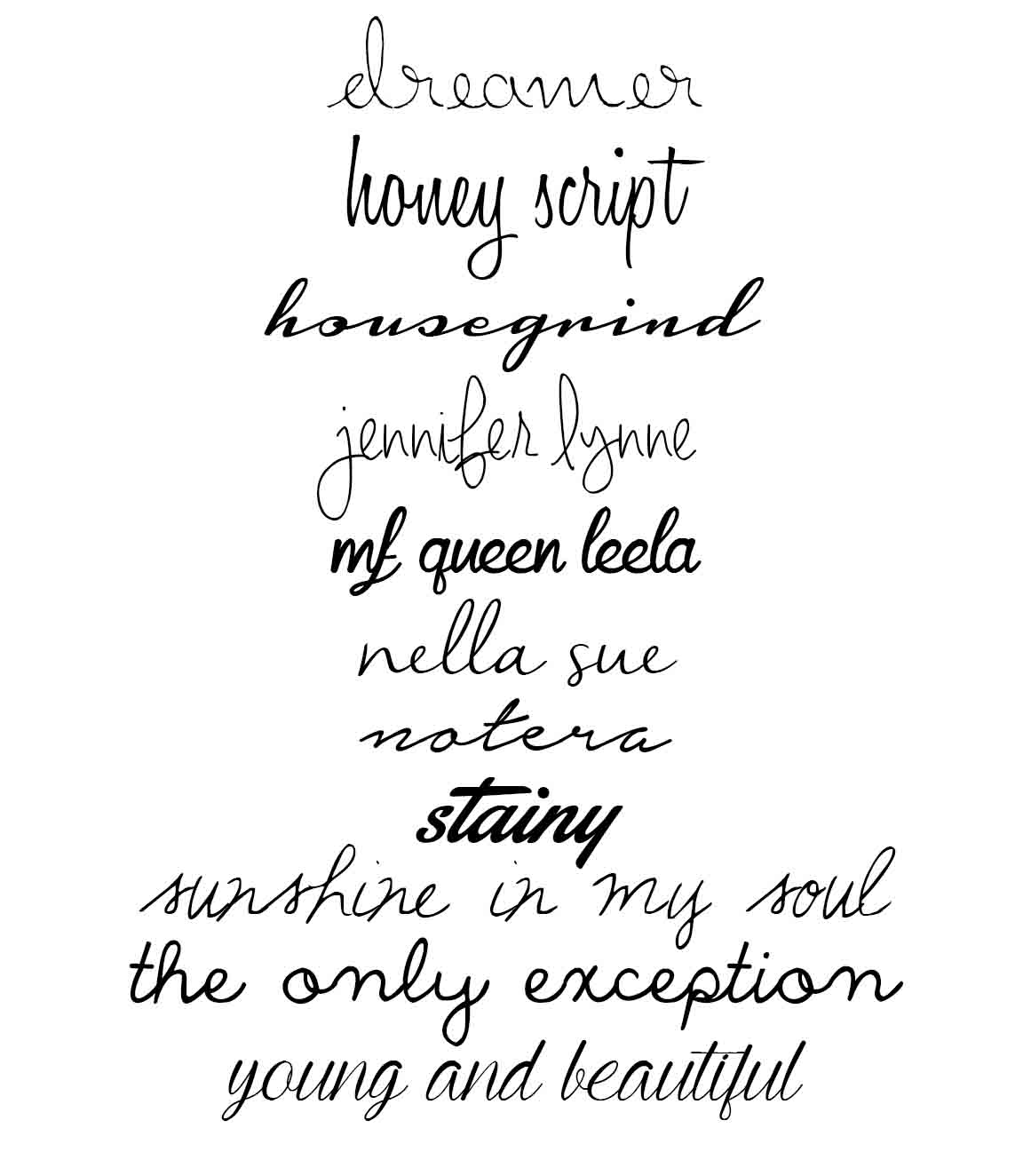 1. Dreamer | free from dafont
2. Honey Script | free from dafont
3. Housegrind | free from dafont
4. Jennifer Lynne | free from dafont
5. MF Queen Leela | free from dafont
6. Nella Sue | free from dafont
7. Notera | free from dafont
8. Stainy | free from dafont
9. Sunshine in my Soul | free from dafont
10. The Only Exception | free from dafont
11. Young and Beautiful | free from dafont
MY FAVOURITE SERIF FONTS
---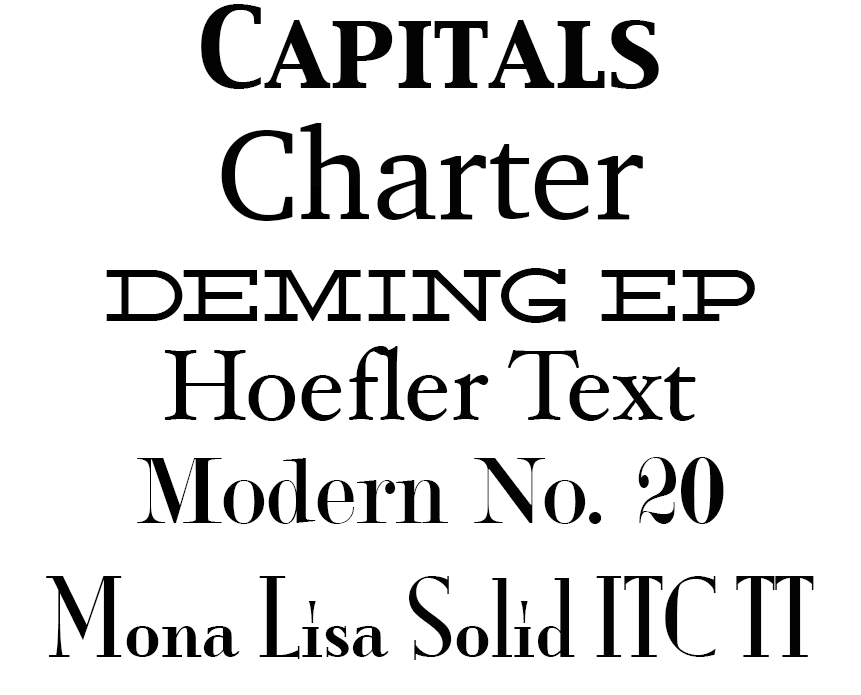 1. Capitals | standard Apple font
2. Charter | standard Apple font, or 29€ from myfonts
3. Deming EP | choose your price from lost type
4. Hoefler Text | standard apple font
5. Modern No. 20 | standard apple font
6. Mona Lisa Solid ITC TT | standard apple font
MY FAVOURITE SANS SERIF FONTS
---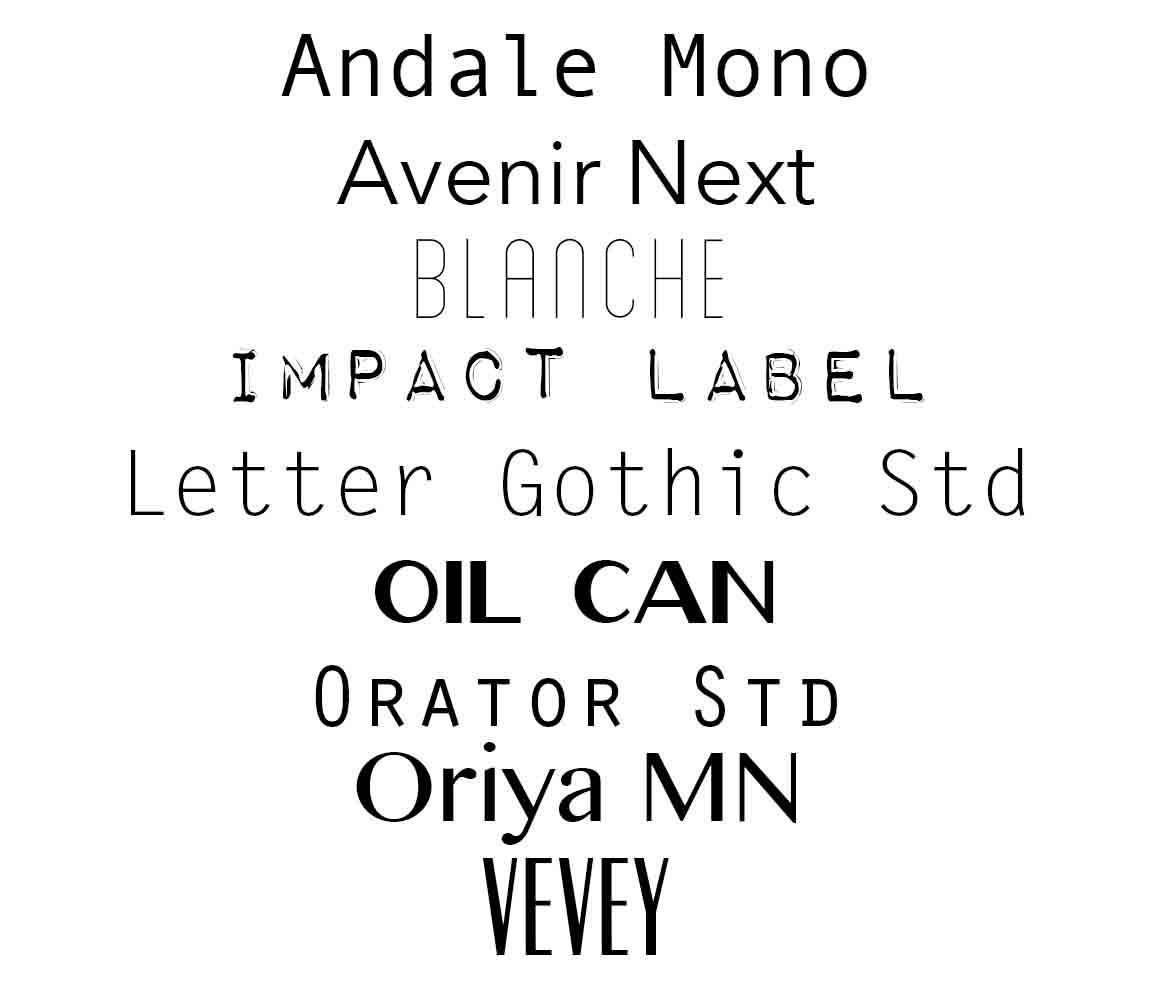 1. Andale Mono | standard apple font
2. Avenir Next | standard apple font
3. Blanche | choose your price from lost type
4. Impact Label | free from dafont
5. Letter Gothic Std | standard apple font
6. Oil Can | choose your price from lost type
7. Orator Std | standard apple font
8. Oriya MN | standard apple font
9. Vevey | choose your price from lost type
MY FAVOURITE FUN FONTS
---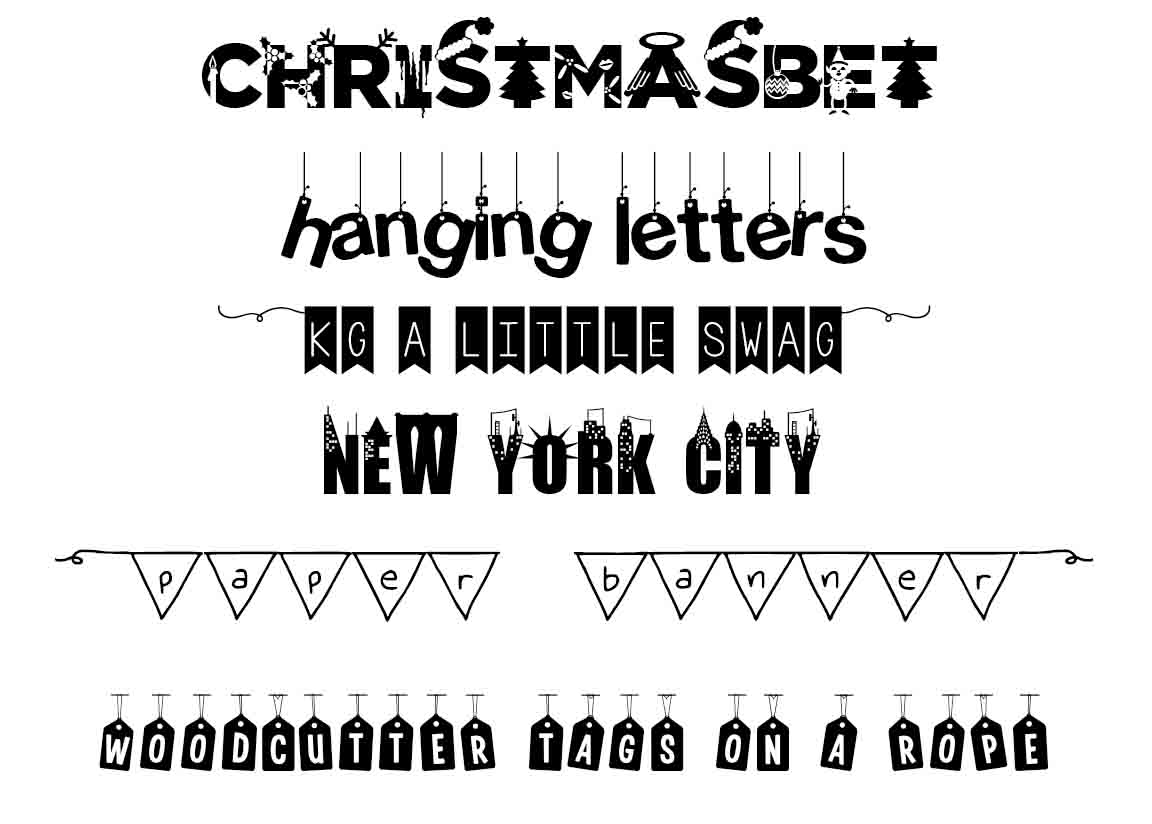 1. Christmabet | free from dafont
2. Hanging Letters | free from dafont
3. KG A Little Swag | free from dafont
4. New York City | free from dafont
5. Paper Banner | free from dafont
6. Woodcutter Tags on a Rope | free from dafont
---
As you can see, dafont is a great resource – thousands and thousands of free fonts. My other favourite place to go for great, free fonts (albeit a smaller selection) is lost type. And then there's Font Squirrel, and MyFonts.
And if you're looking for fonts to use on your actual site (rather than for photo editing, etc.), there's always Google Fonts. I've wanted to change my blog fonts for ages, but had been avoiding it because it required some actual html coding. But I finally figured it out this past weekend, and I love the new look!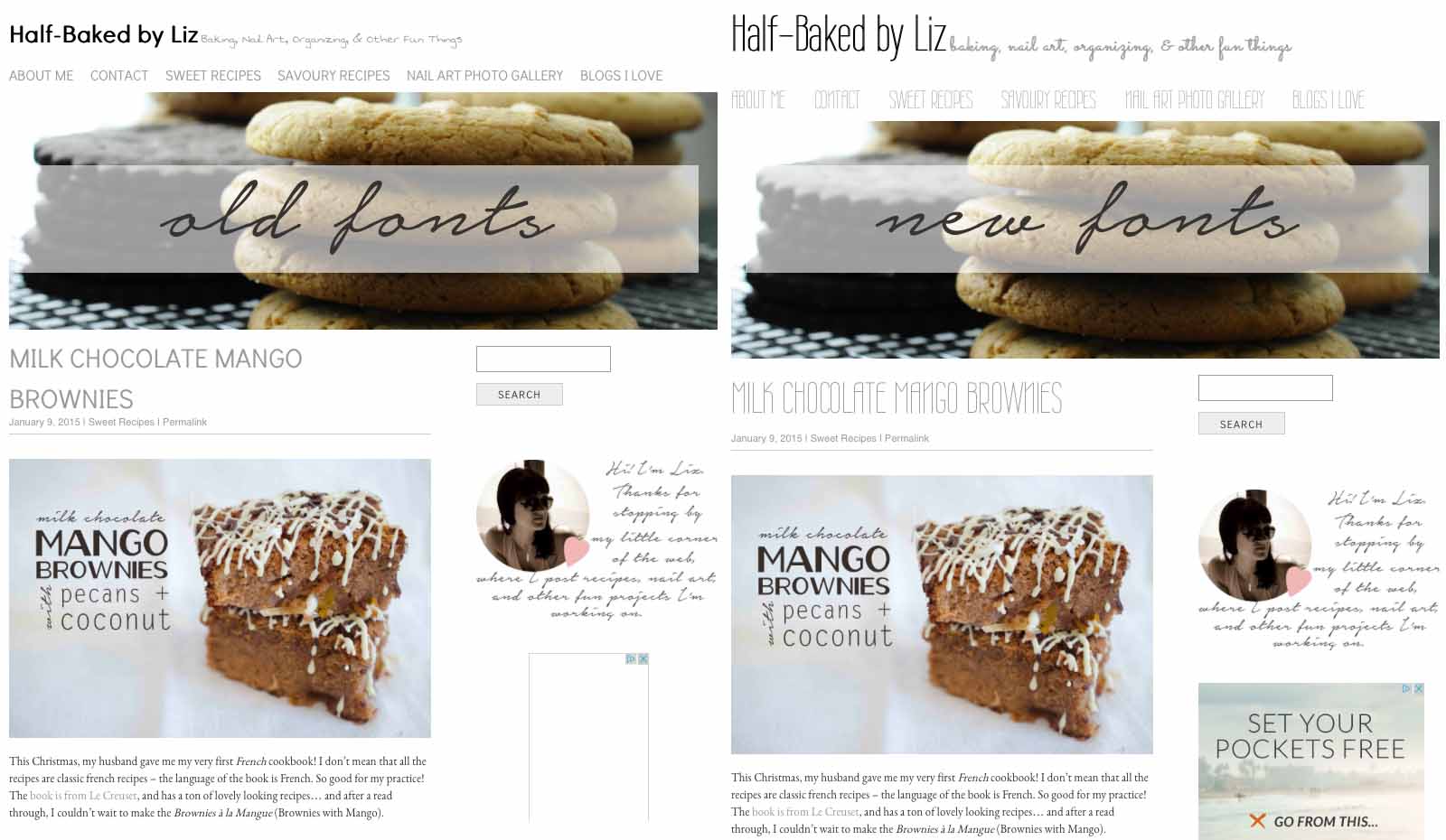 Happy blogging / designing!
PS. The font I wanted for Christmas is Bombshell Pro by Emily Lime. It's so perfect! I neeeeeeed it. Haha.