Okay, the title of this post is a little misleading… these are actually chocolate ganache cupcakes, decorated to look like Hostess Cupcakes, but without the cream filling. I hadn't even intended to add the white chocolate loops, but once they were dipped in the ganache, I couldn't help myself! So cute. And really rich and yummy too.
The recipe I used is a modified version of a recipe from this month's Food Network Magazine. (So many good looking recipes this month!)
INGREDIENTS
1/4 cocoa powder
1/2 cup flour
1/2 teaspoon salt
1/4 teaspoon baking soda
1/4 cup vegetable oil
1/4 cup brown sugar
1/4 cup sugar
1 large egg + 1 yolk, room temperature
2 ounces 70% dark chocolate, melted
1 teaspoon vanilla extract
2 ounces hot espresso
1/4 cup buttermilk
for the ganache / topping;
1 cup heavy cream
1 tablespoons honey
2 tablespoons unsalted butter
pinch of salt
8 ounces 70% dark chocolate, finely chopped
3 ounces white chocolate
2 teaspoons vegetable oil
DIRECTIONS
Preheat oven to 350F (180C). Prepare a mini cupcake pan by buttering each tin and dusting with cocoa powder (or just use liners – I didn't have any!). Whisk together the cocoa powder, flour, salt, and baking soda, and set aside.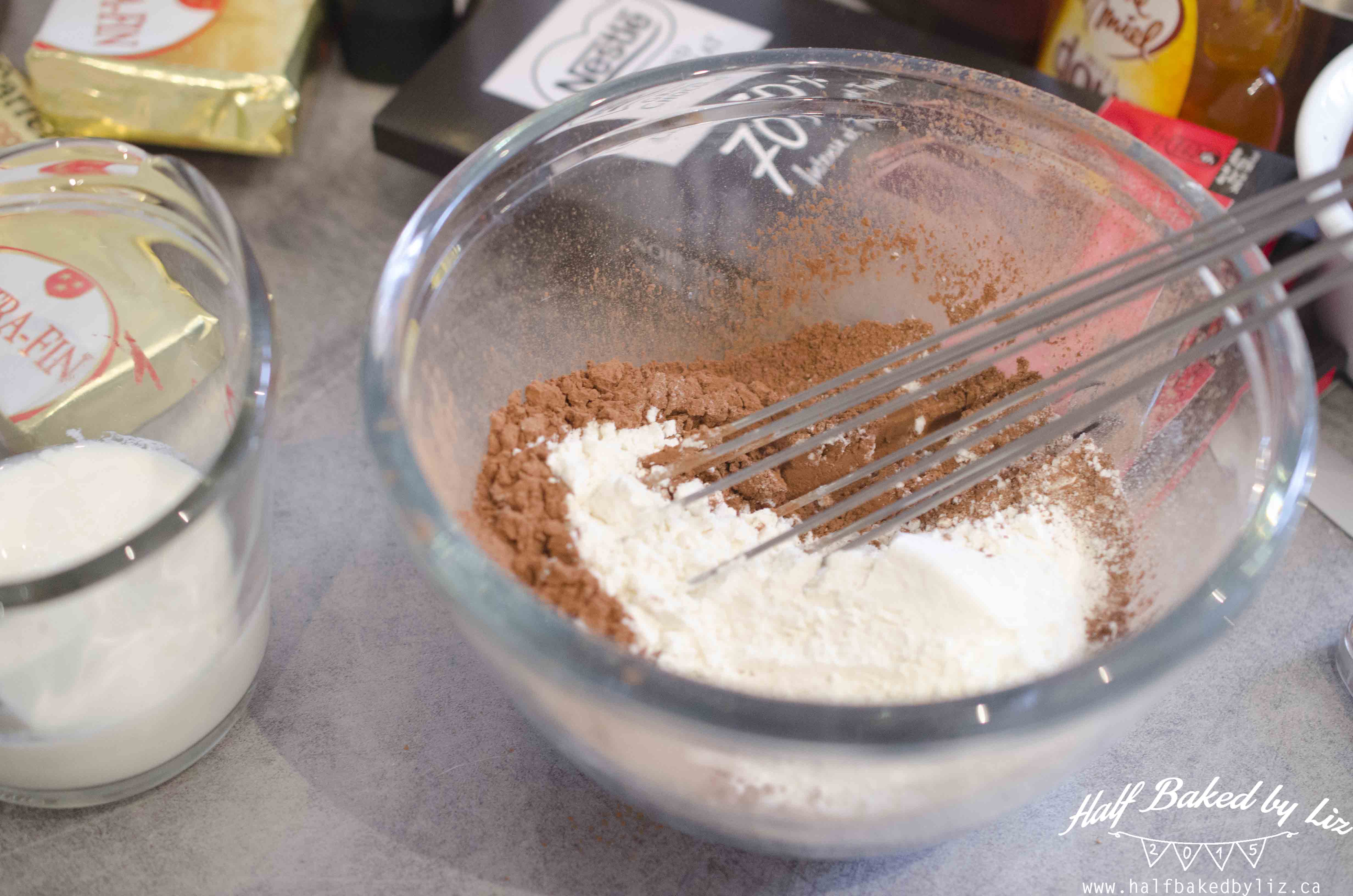 Add the oil, sugars, and eggs to the bowl of an electric mixer and beat on medium-high speed until colour lightens. Add the chocolate and vanilla, and mix until combined.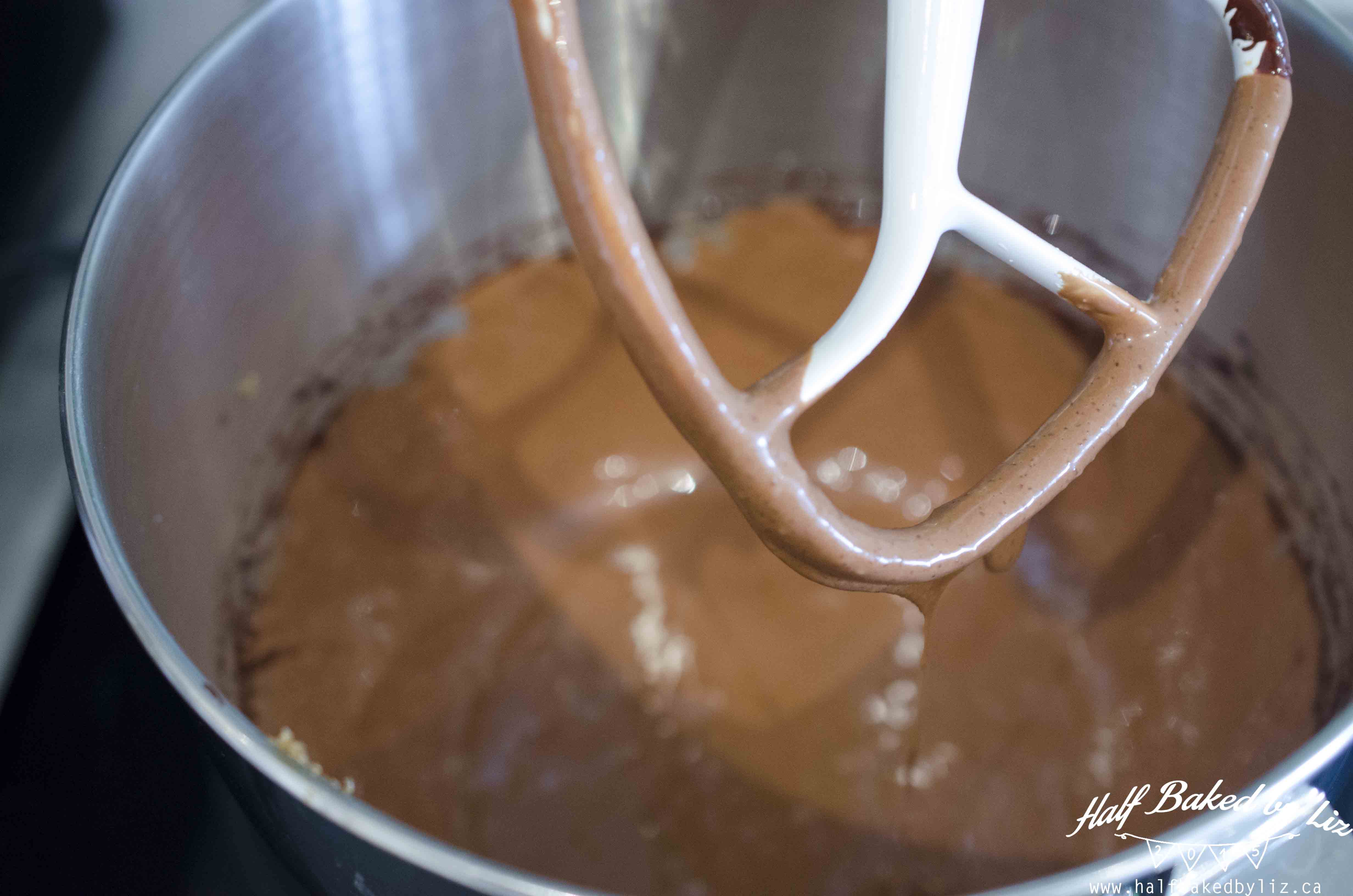 Add half of the flour mixture and the espresso to the wet ingredients, and mix on low speed until just combined. Add the remaining flour mixture and buttermilk, and mix again until just combined.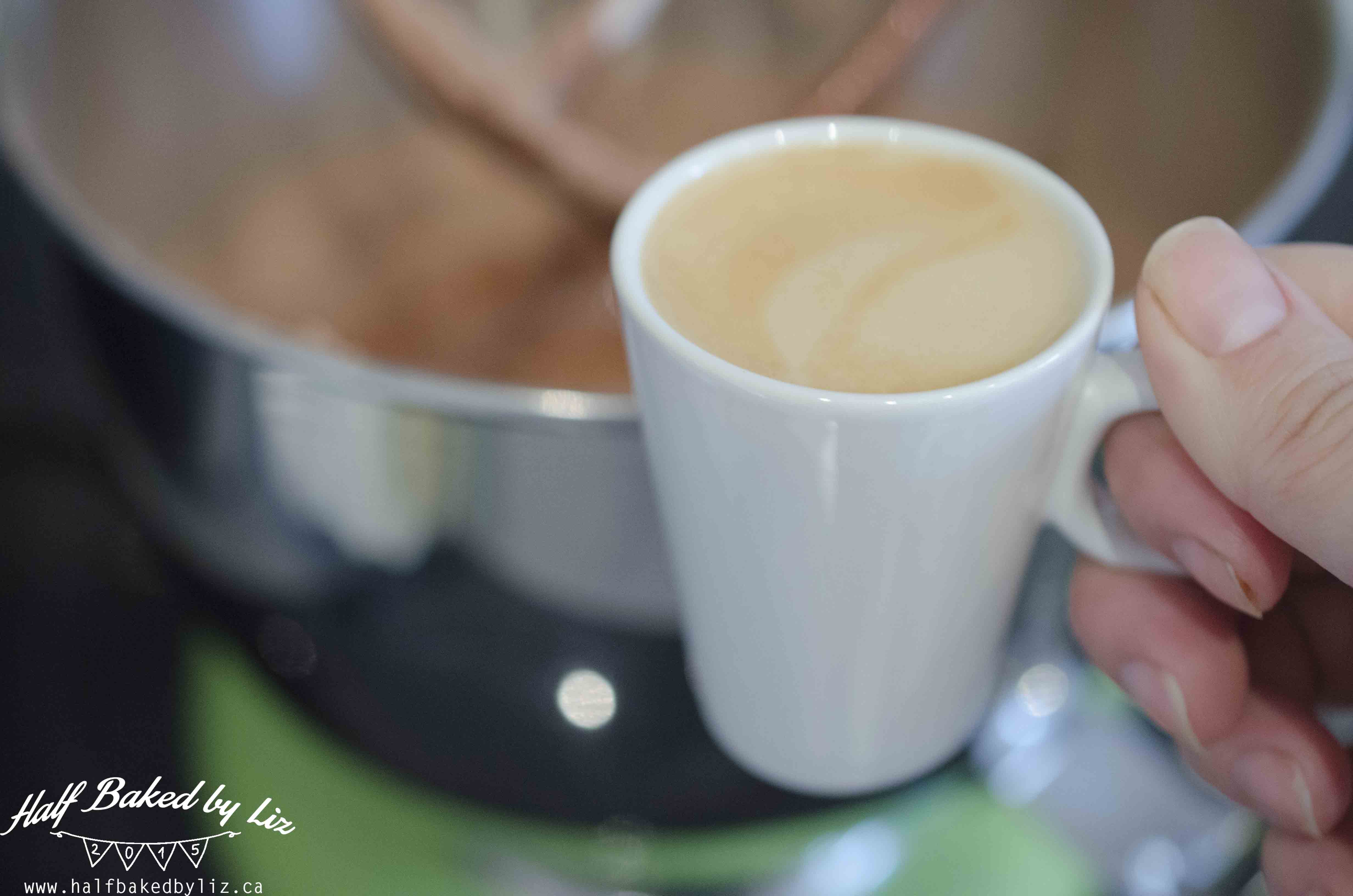 Divide the batter between 24 mini muffin tins, and bake for 10 to 15 minutes, until toothpick inserted into center comes out clean. Allow the cupcakes to cool in the tins for about five minutes, and then remove from the tins and place on a cooling rack.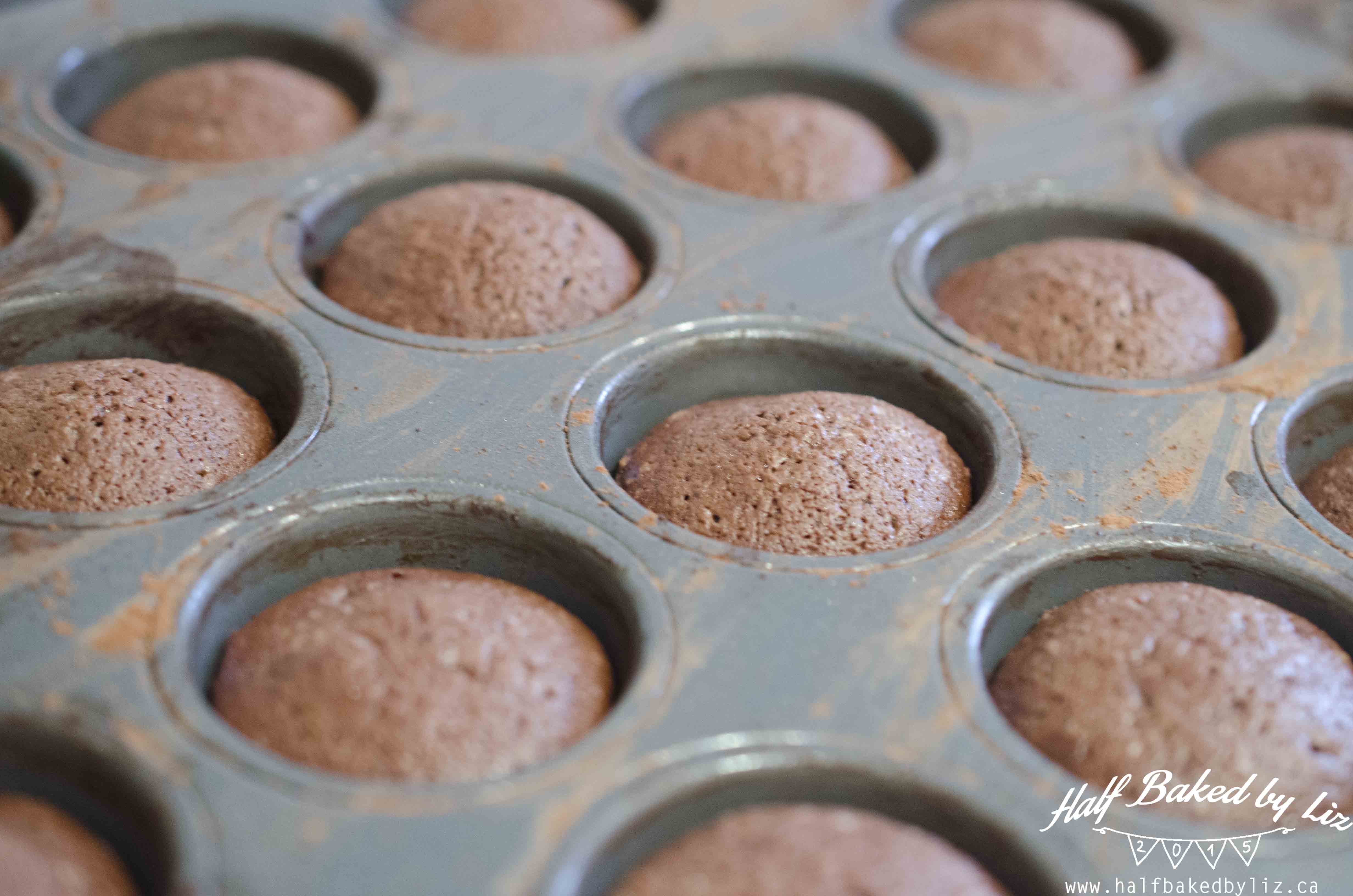 Prepare the ganache / topping;
Combine the cream, honey, butter, and salt in a small sauce pan, and heat over medium-low until ingredients are combined, and the mixture just starts to simmer.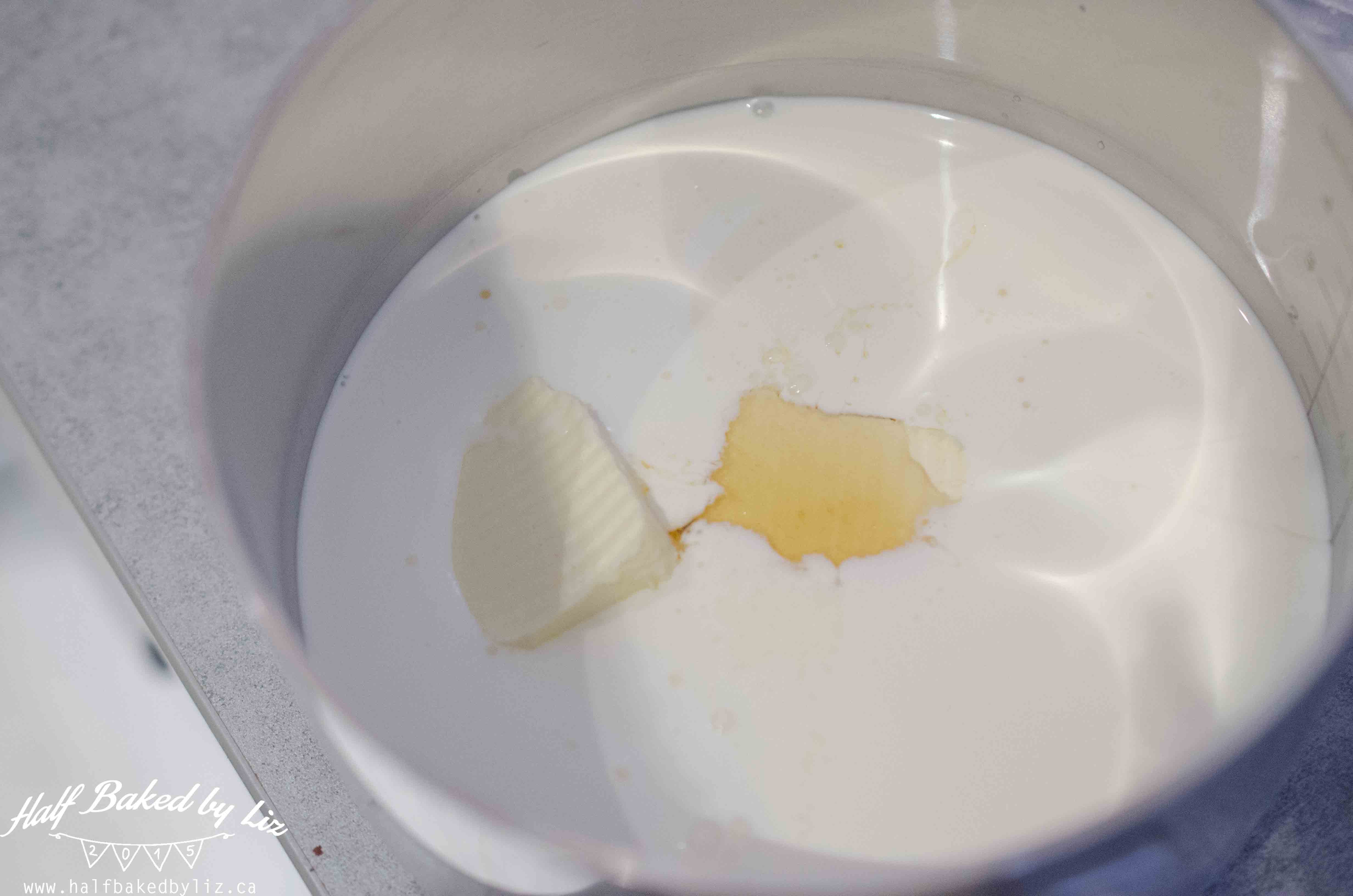 Pour the cream mixture over the chopped dark chocolate, and allow it to sit for five minutes. Gently stir with a spatula until combined. Dip the top of each cooled cupcake into the ganache, and set back on the cooling rack.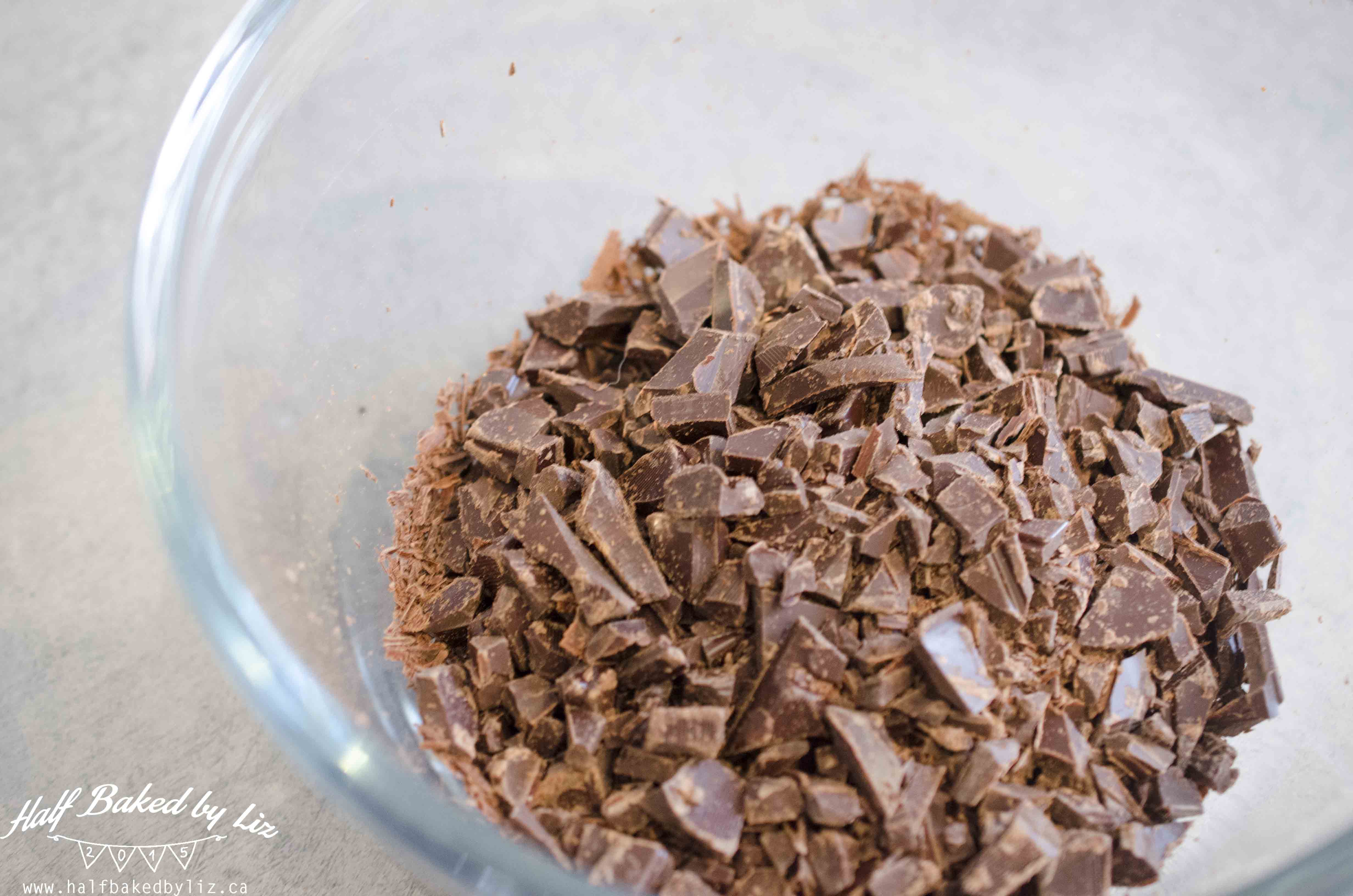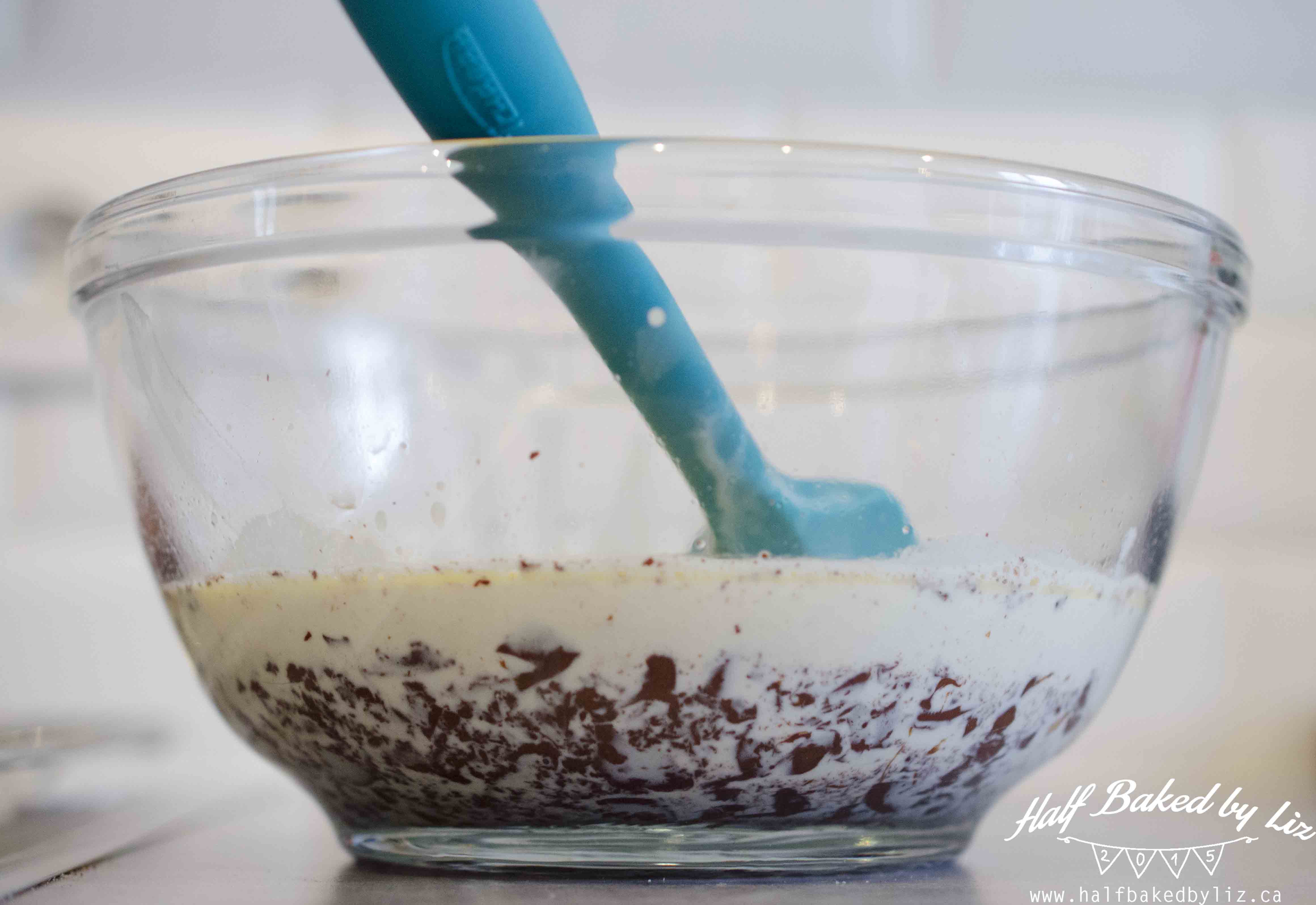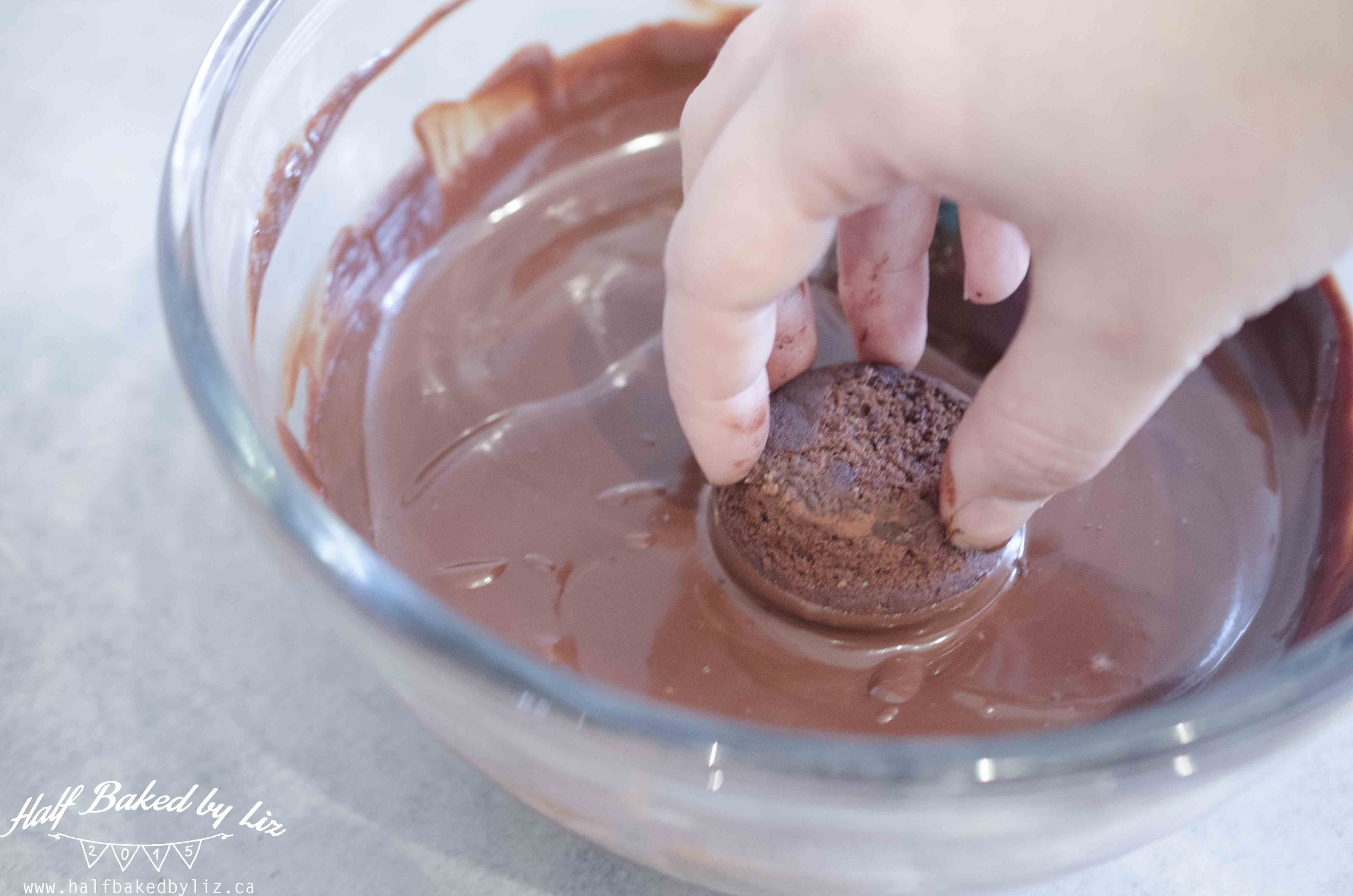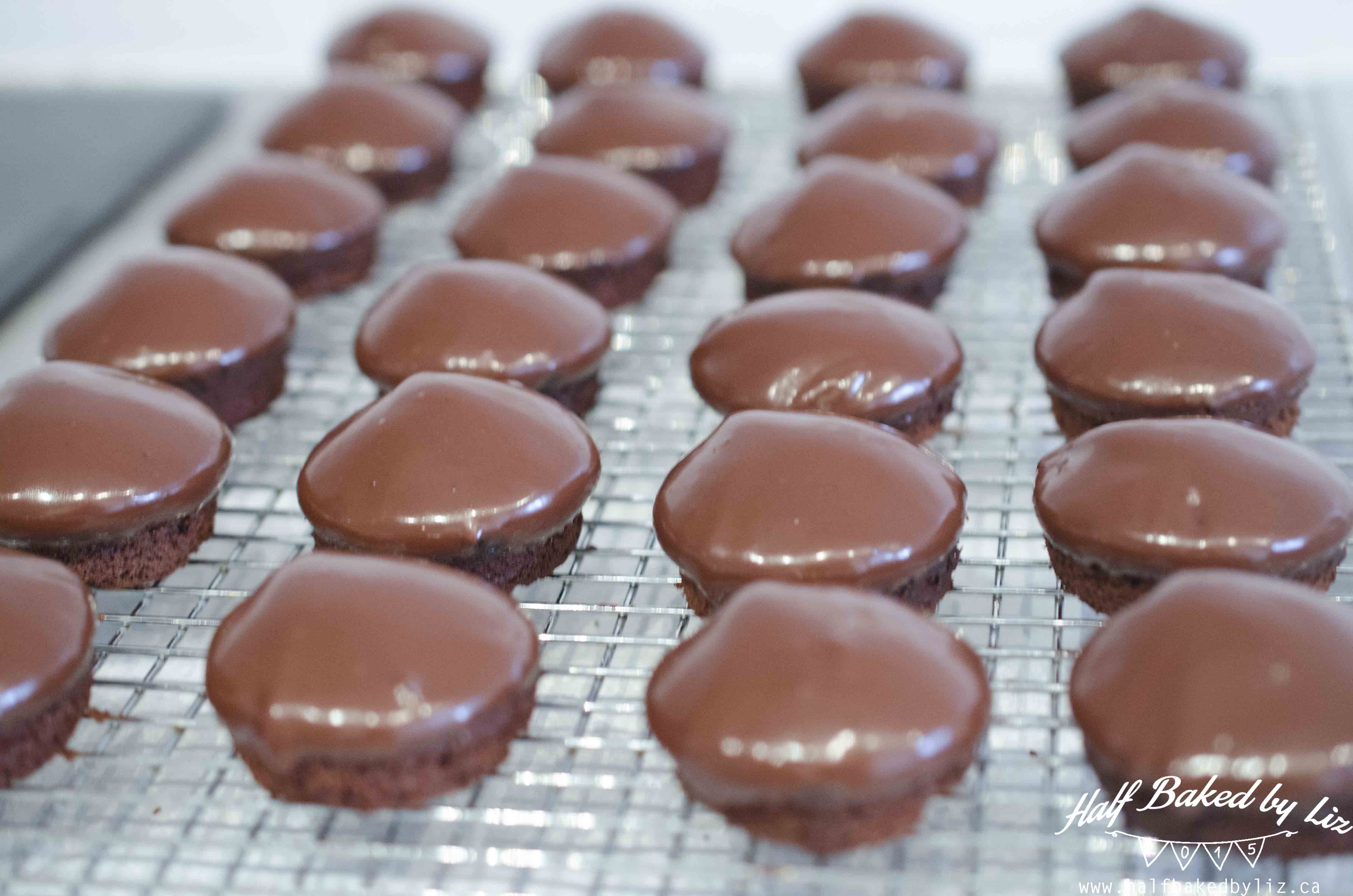 Melt the white chocolate, and stir in the vegetable oil. Place the melted chocolate into a squeezy bottle, and drizzle the design over each cupcake.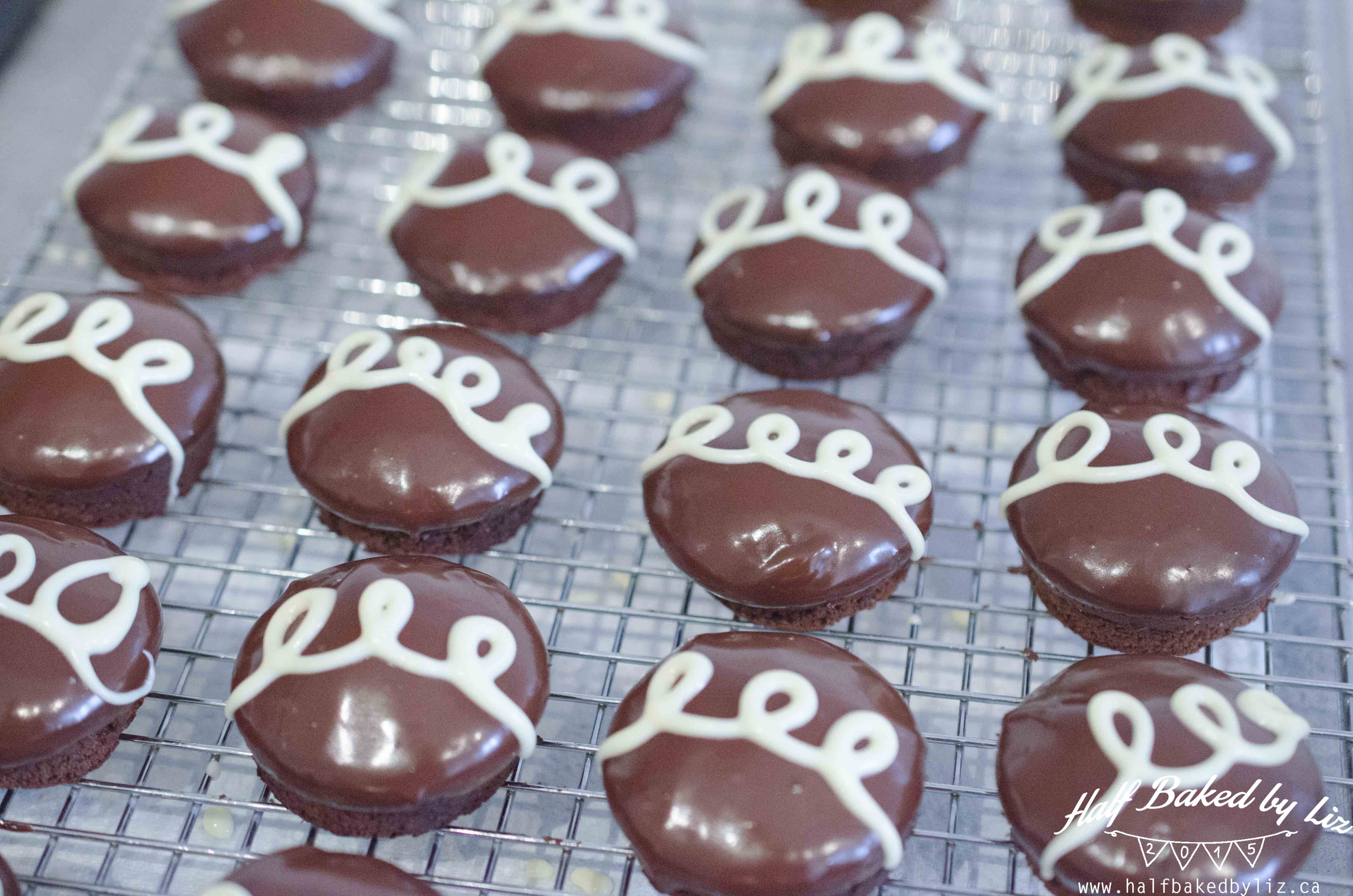 I also tried some different designs with a couple of them (which would be super cute for Valentine's Day).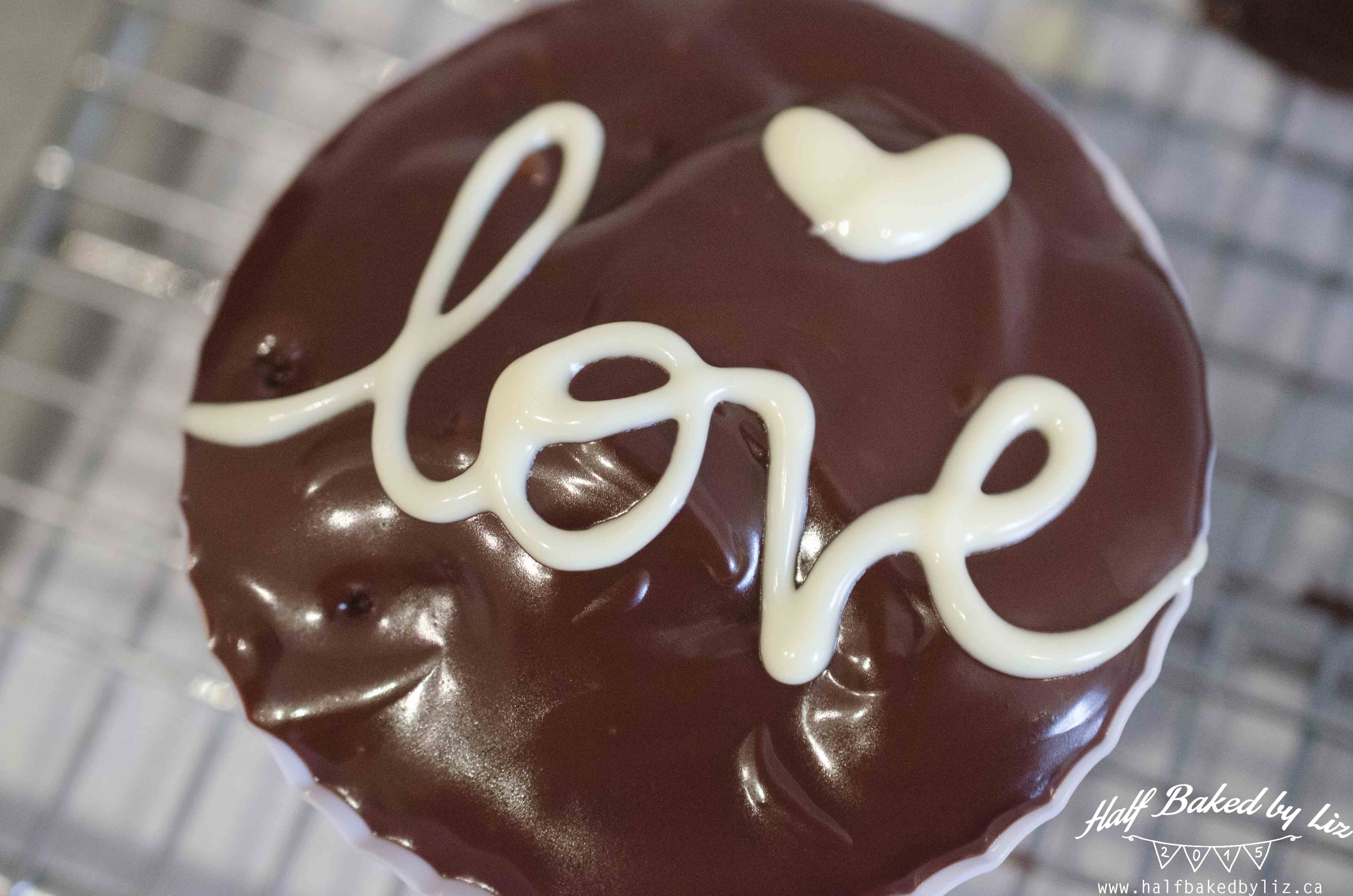 Love the glossy ganache! ENJOY!