I've always thought that yogurt and granola were a great combination. And since we've discovered how delicious the yogurt is here in France, we've been eating a lot more of it. Up until recently, we'd just being buying bags of granola at the grocery store… but now that I've started making it, we can't go back! It's so much better, and really easy to whip together, too.
INGREDIENTS
2 cups oatmeal
1 cup pecans, roughly chopped
1 cup dried cranberries
1 cup slivered almonds
1/2 cup dried apricot, cut into small pieces
1 cup unsweetened shredded coconut
1/2 teaspoon cinnamon
dash nutmeg
1/4 cup honey
DIRECTIONS
Preheat your oven to 350F (180C). Combine all ingredients, except for the honey, in a large bowl.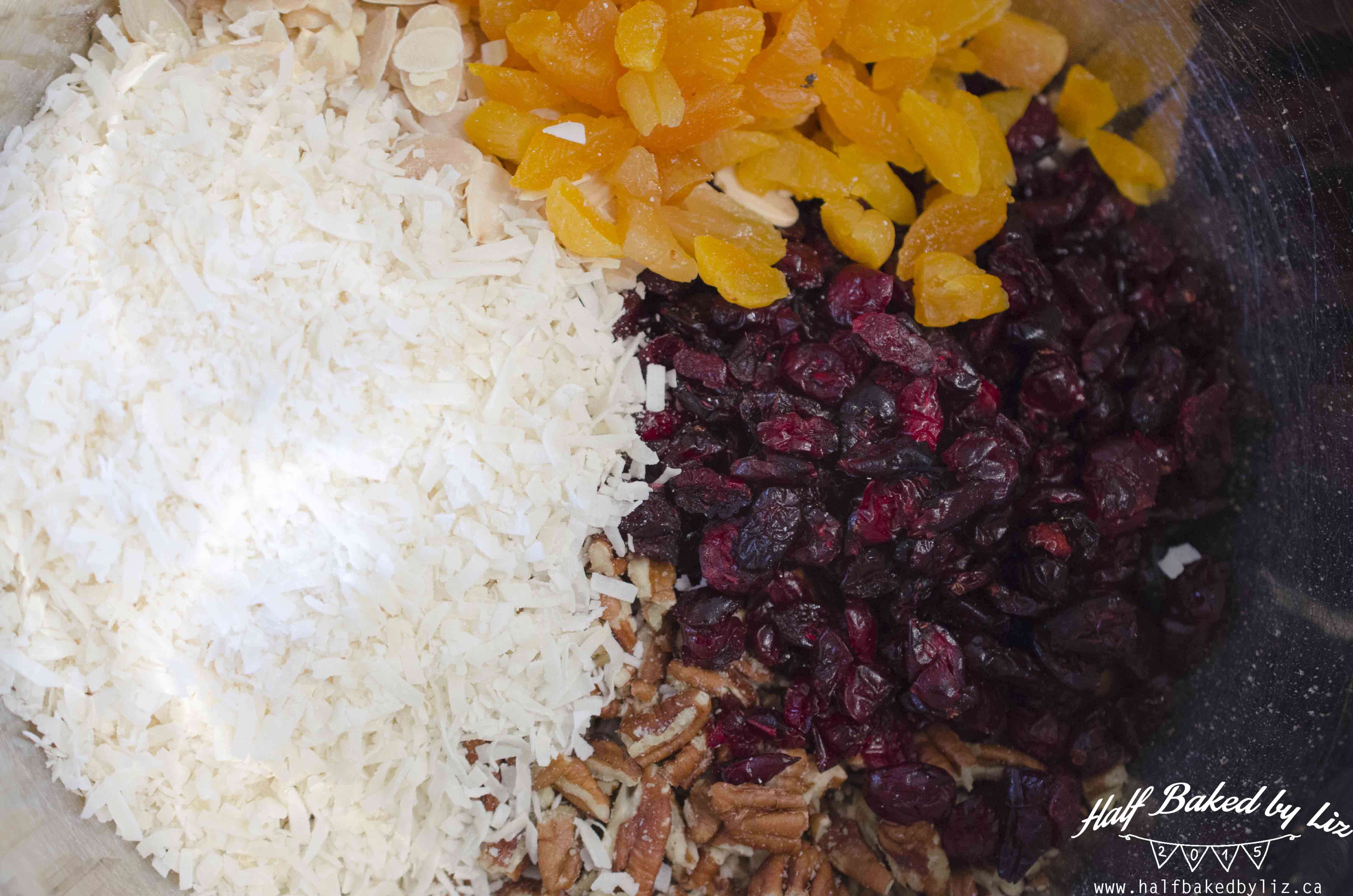 Add the honey, and stir until evenly distributed. (After the initial stirring, I used my hands to mix the honey through, which was much easier).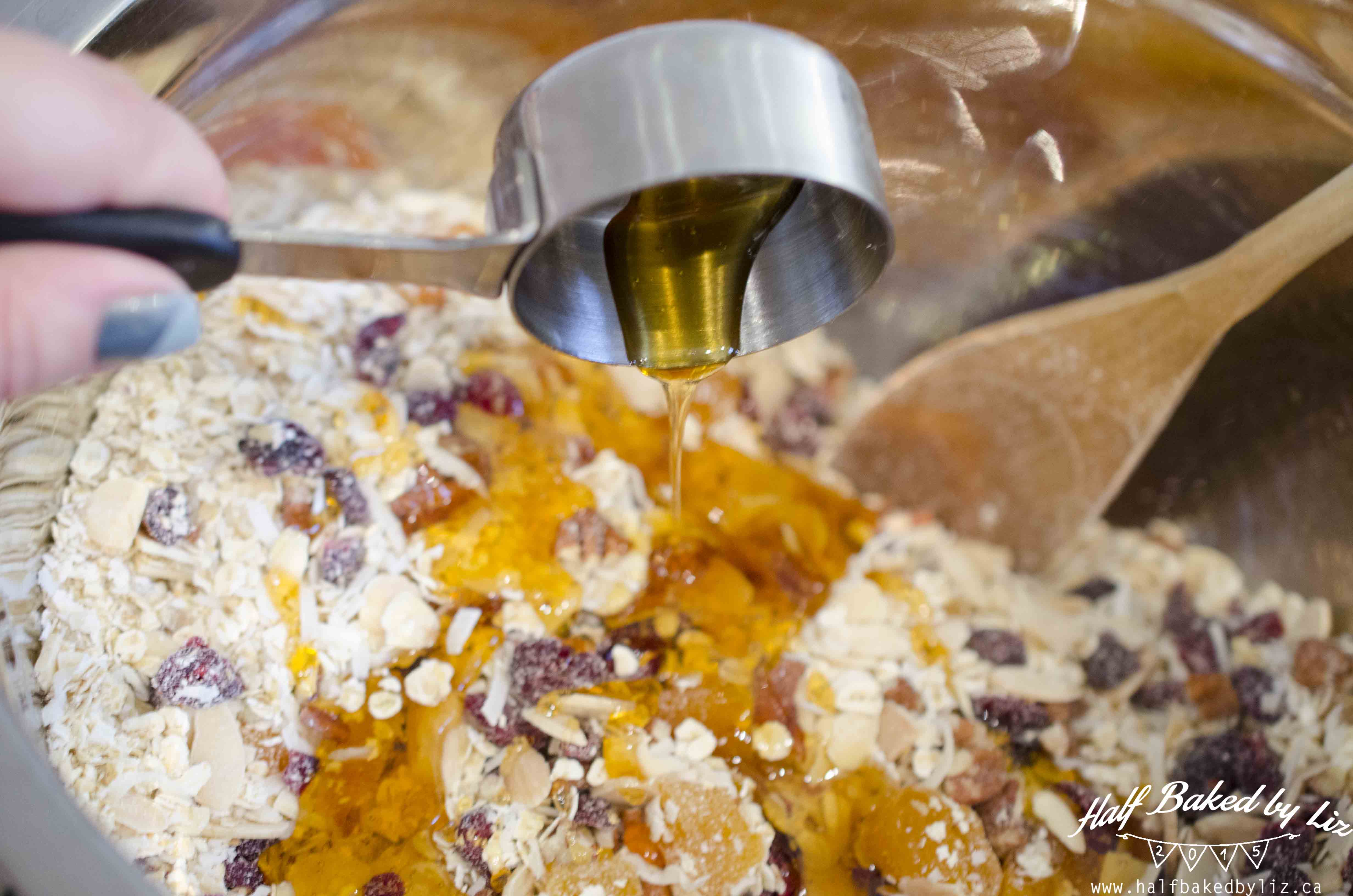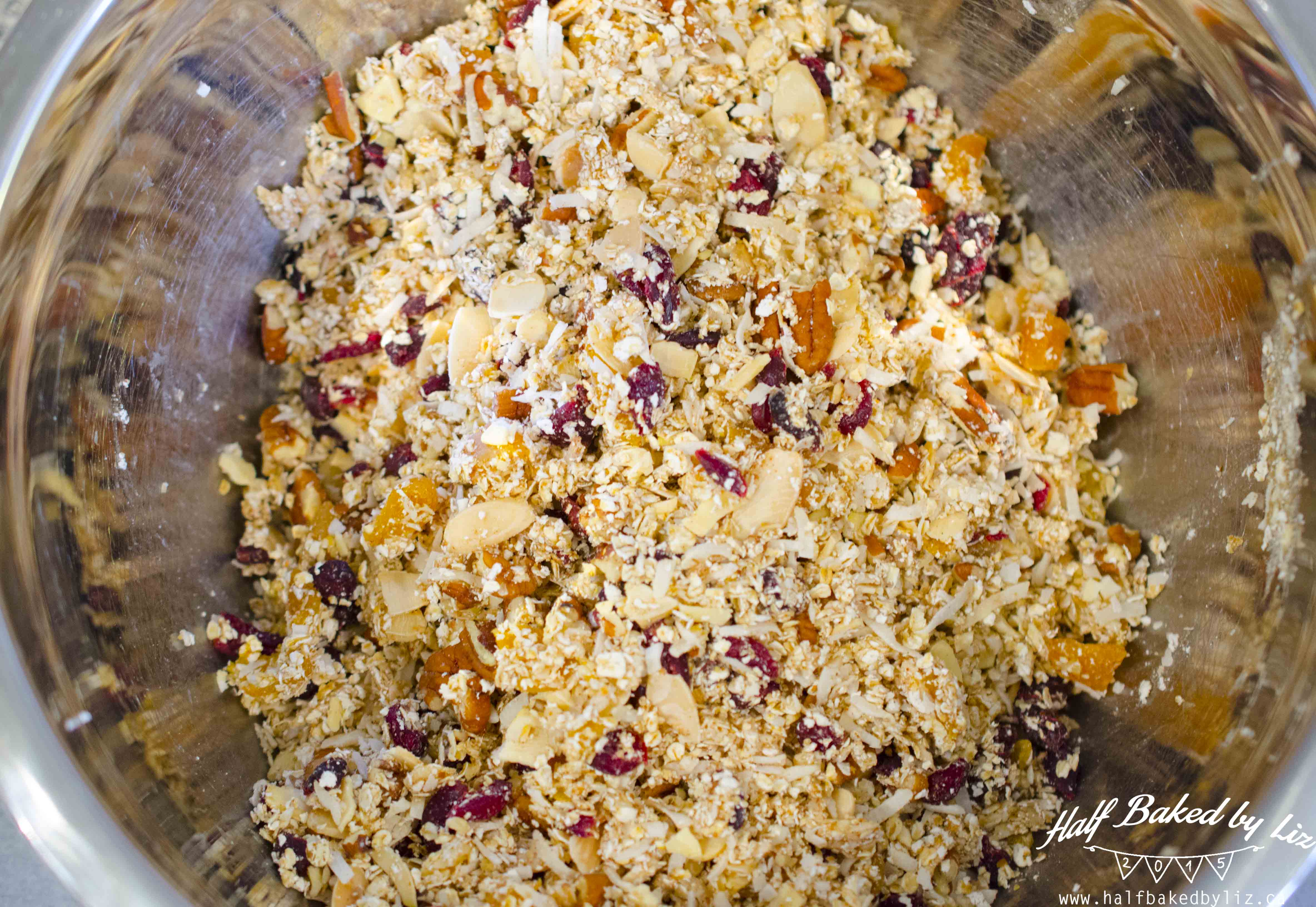 Line a 9″ x 13″ baking dish with parchment paper, and pour in the mixture. Bake for 20 to 25 minutes, sirring every 5 minutes, until golden brown and crunchy. Lift the granola out of the pan using the corners of the parchment, and transfer to a cooling rack. Let it cool completely before storing in an air-tight container.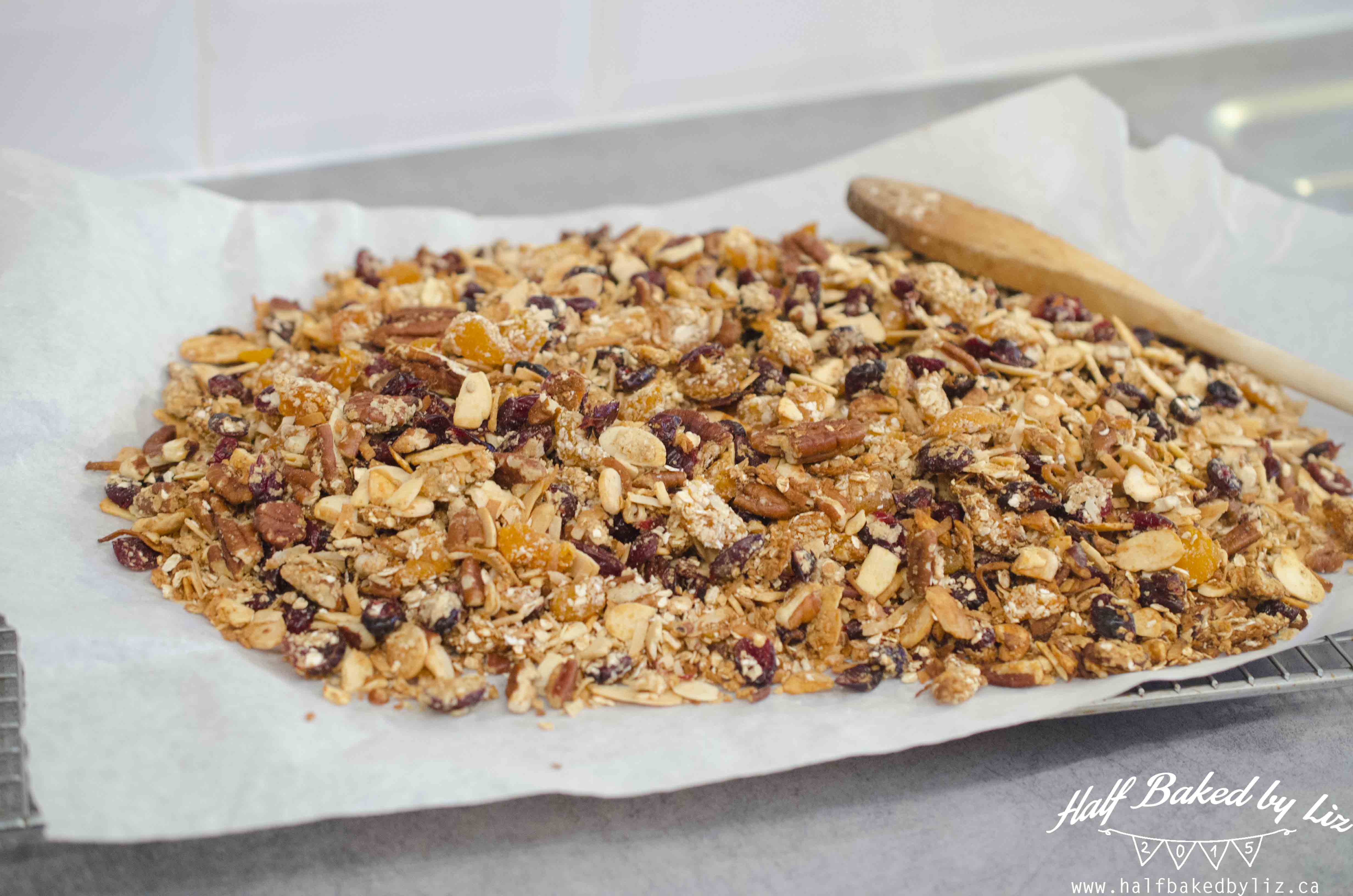 I've been eating it for breakfast every day for the past week! Usually I cut up a pear, add plain yogurt, and top it with granola. MMMMMMM!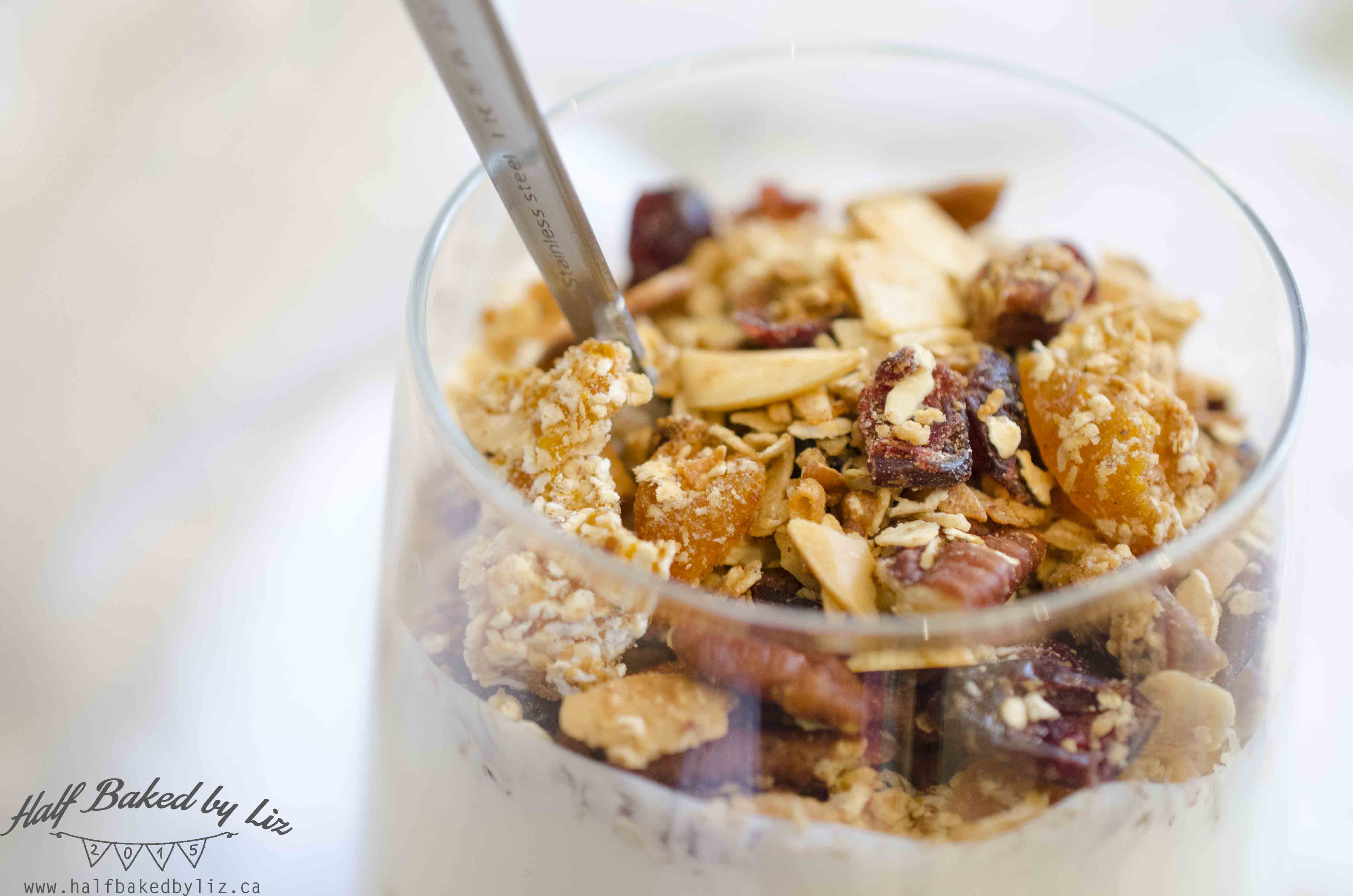 And coffee, of course. Breakfast of champions :)