This Christmas, my husband gave me my very first French cookbook! I don't mean that all the recipes are classic french recipes – the language of the book is French. So good for my practice! The book is from Le Creuset, and has a ton of lovely looking recipes… and after a read through, I couldn't wait to make the Brownies à la Mangue (Brownies with Mango).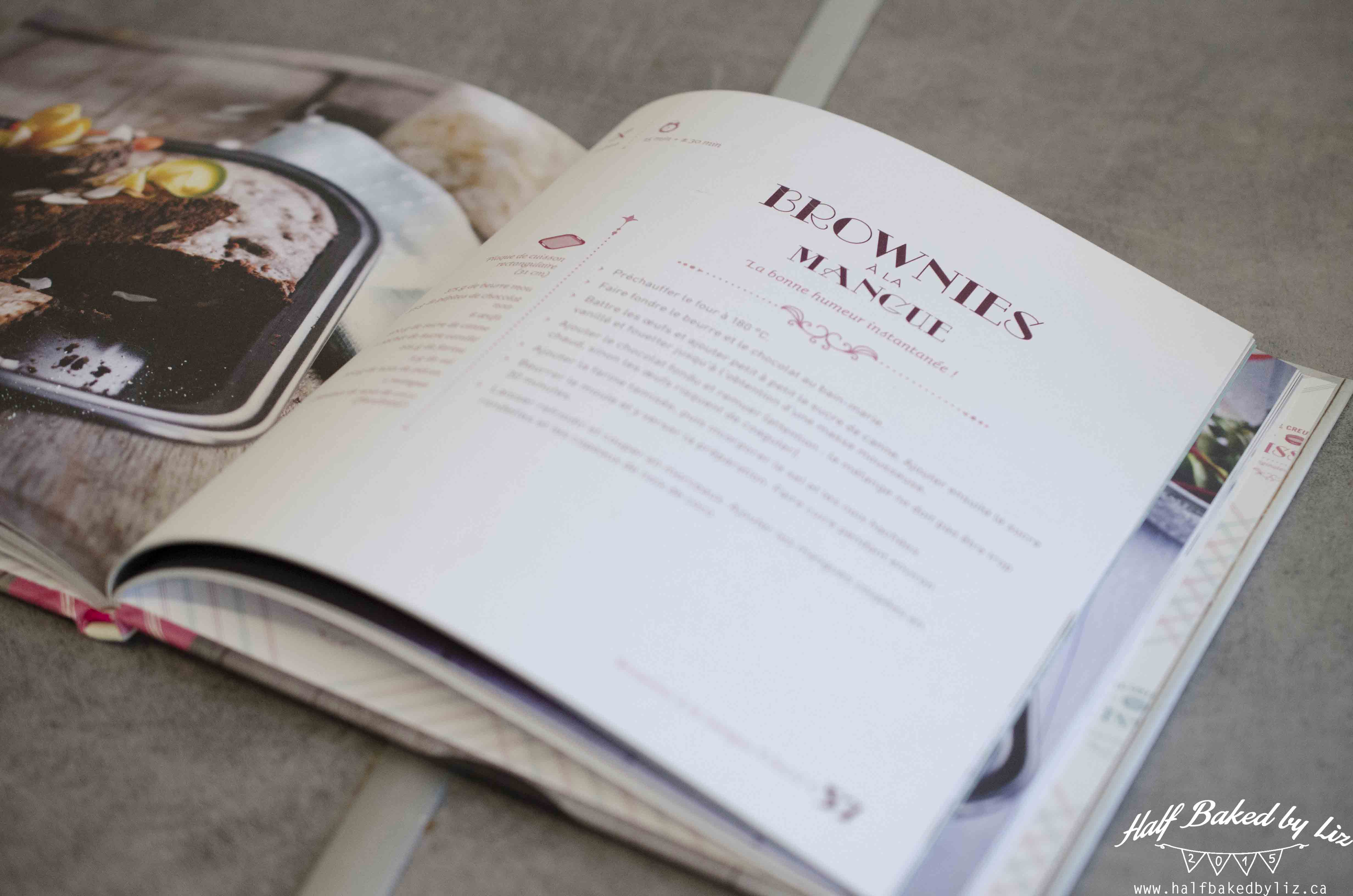 But, typical me – I didn't follow the recipe as it was written. The main difference being that the recipe called for mango with brownies, and I wanted mango in brownies. But, in keeping with the style of french recipes, I've listed all quantities by weight (which, honestly, is a more accurate method).
INGREDIENTS
1/2 mango
190 g butter
190 g milk chocolate, in pieces
3 eggs, room temperature
250 g sugar
1 teaspoon vanilla
115 g flour
2 g salt
50 g pecans
25 g coconut, plus more for garnish
100 g white chocolate, in pieces
1 tablespoon vegetable oil
chocolate sprinkles, if desired
DIRECTIONS
Preheat the oven to 350F (180C). Prepare a small rectangular cake pan (~ 6″ x 10″) by buttering and coating with cocoa powder (or flour). Peel and cut the mango into small pieces, and set aside.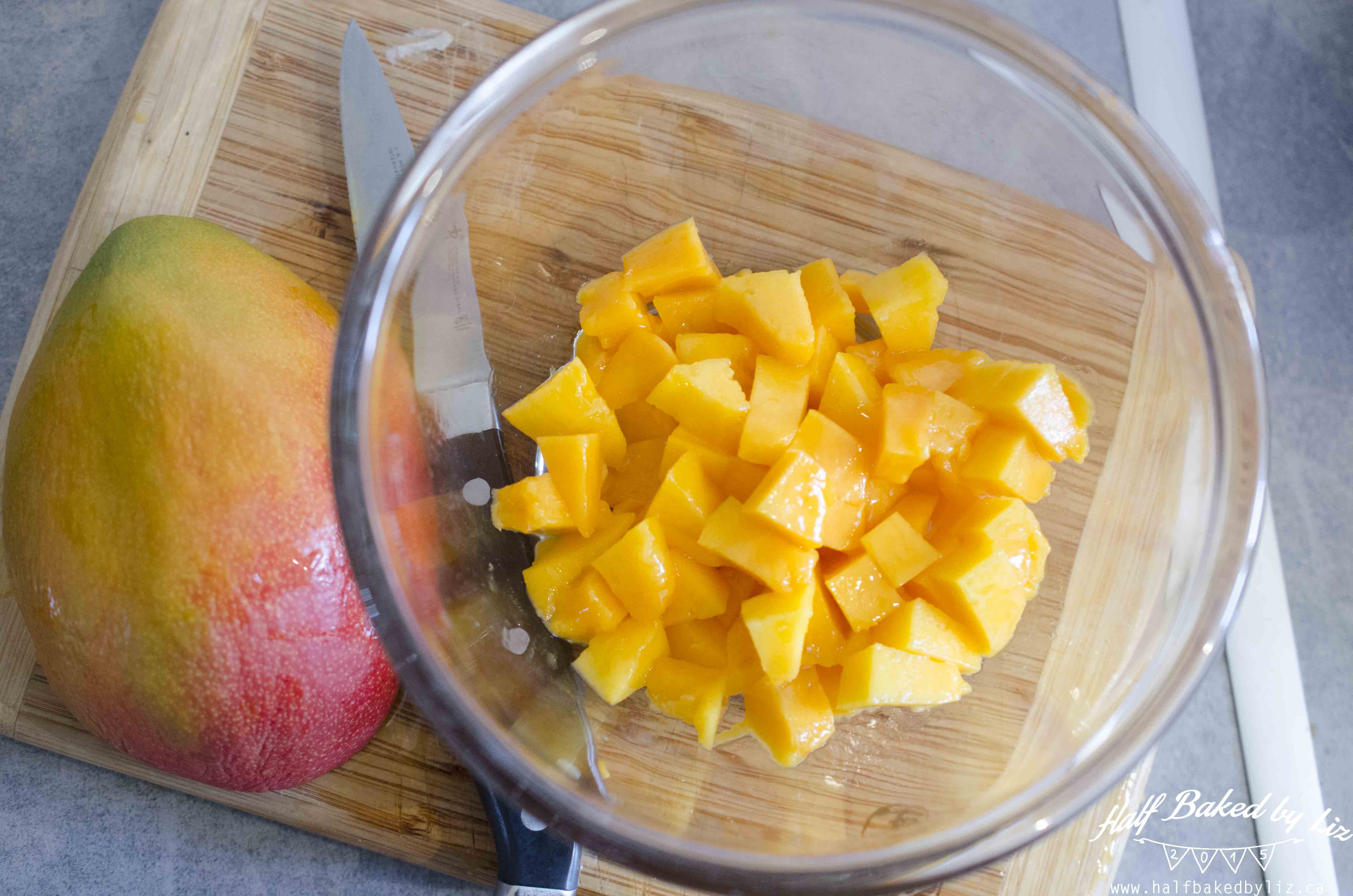 Place the butter and chocolate into a bowl, and melt using a double boiler.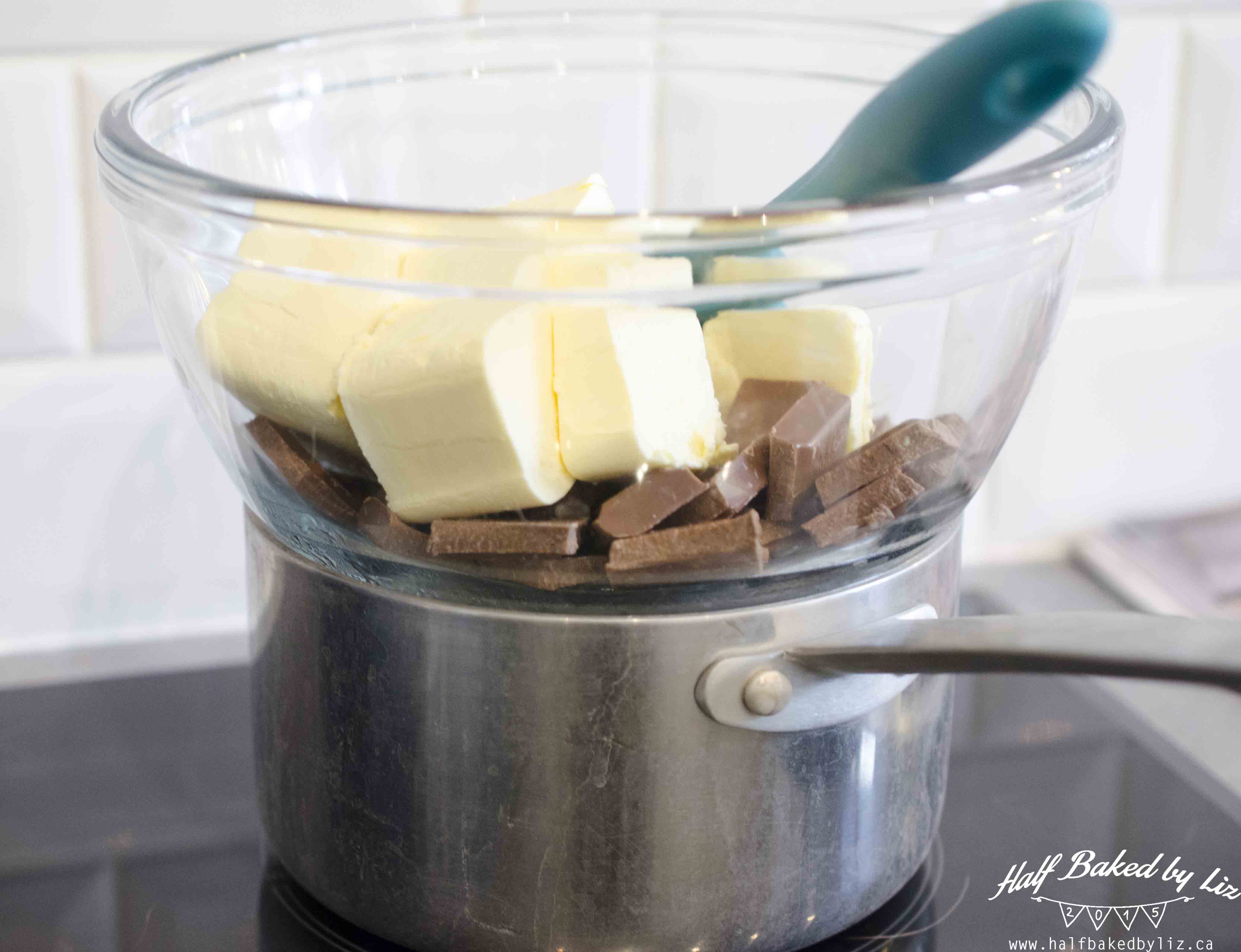 Meanwhile, add the eggs to the bowl of an electric mixer, and beat on medium-high speed until frothy. Add the sugar and vanilla, and continue beating until thick and glossy.
Pour the chocolate-butter mixture into the egg mixture, pouring in a steady stream, with the mixer going (so that the eggs don't start to cook).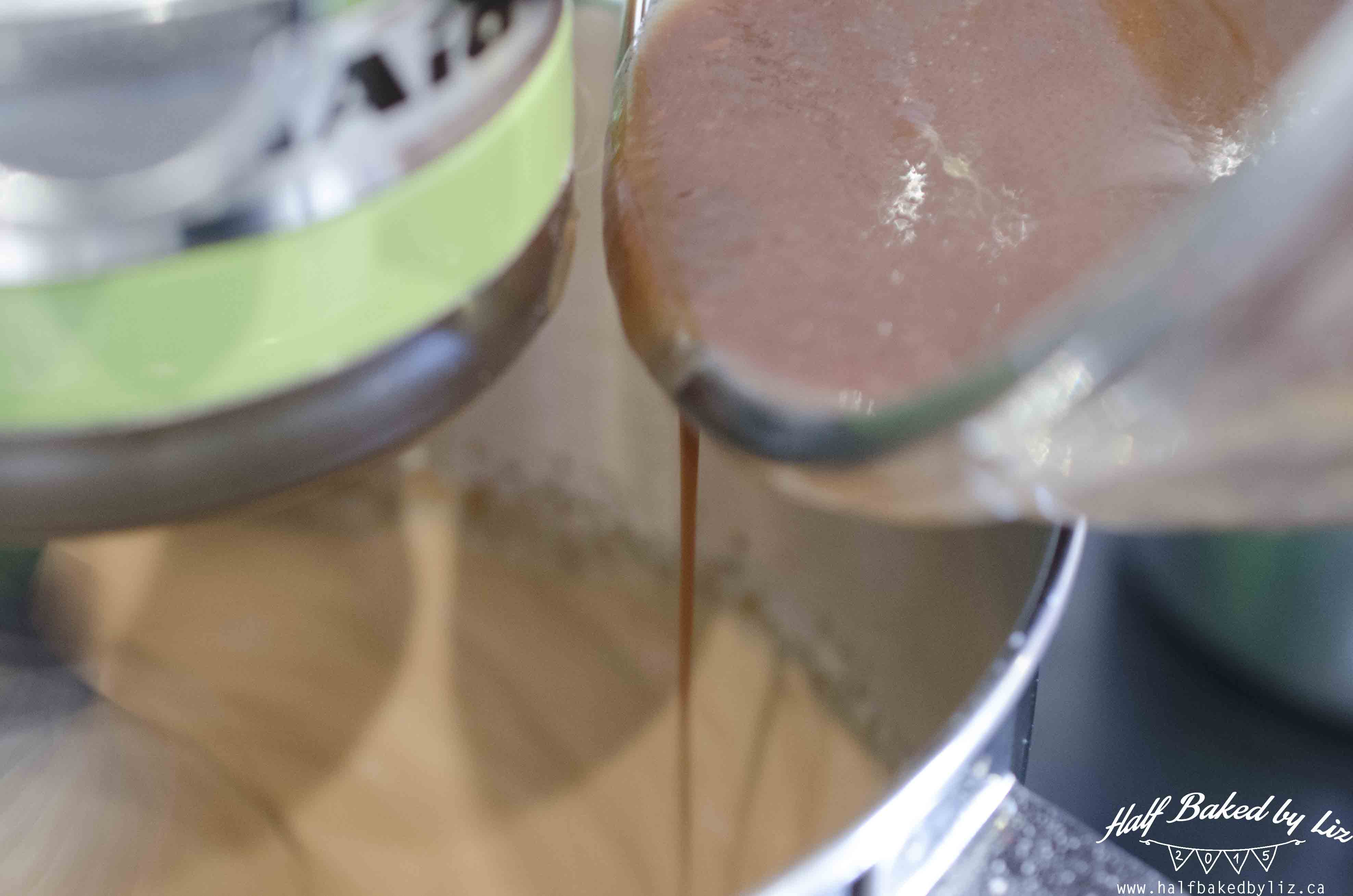 Whisk together the flour and salt, and add to the wet ingredients. Mix on low speed until just combined.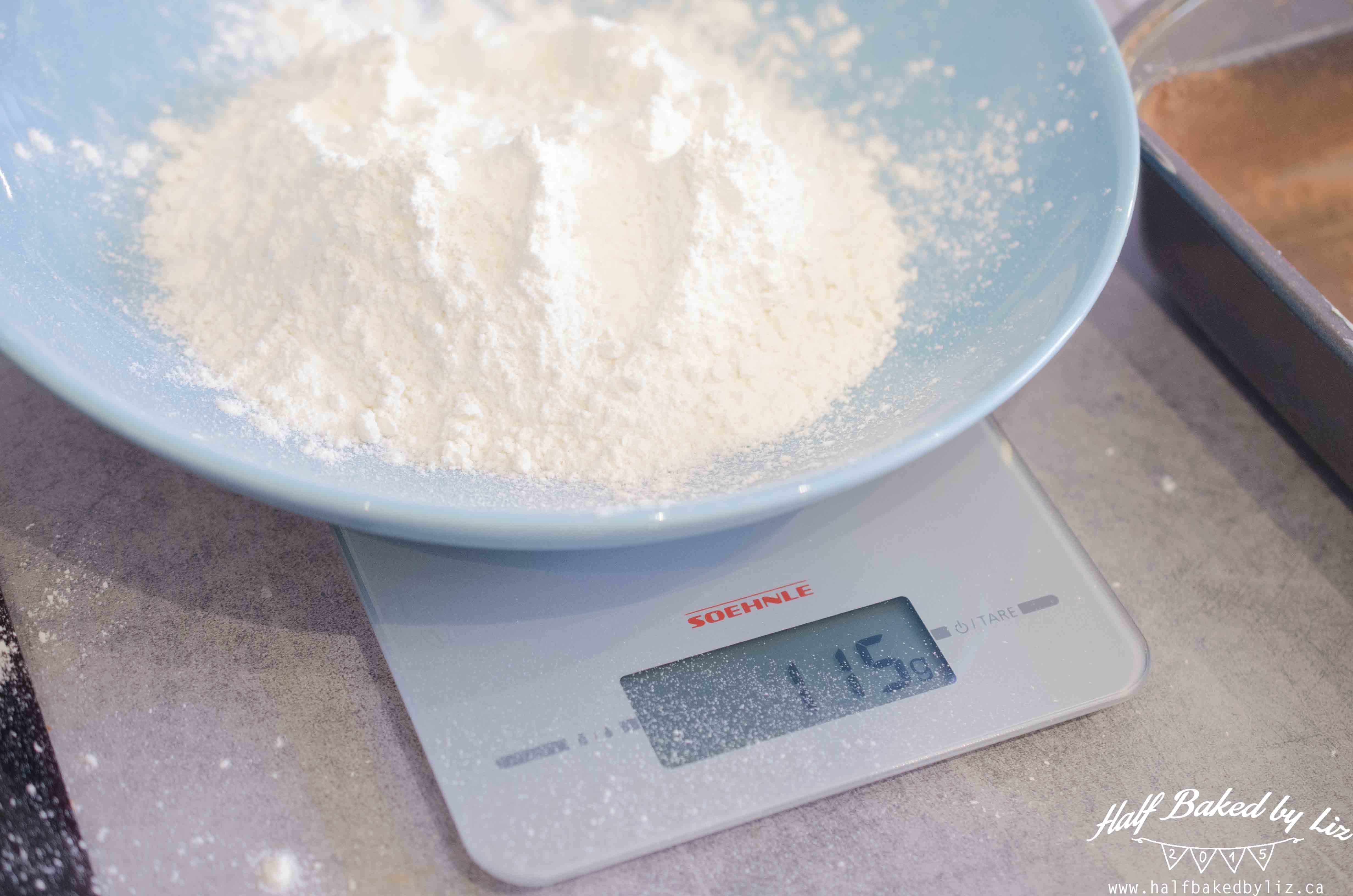 Add the pecans, coconut, and mango to the batter, and stir by hand until combined.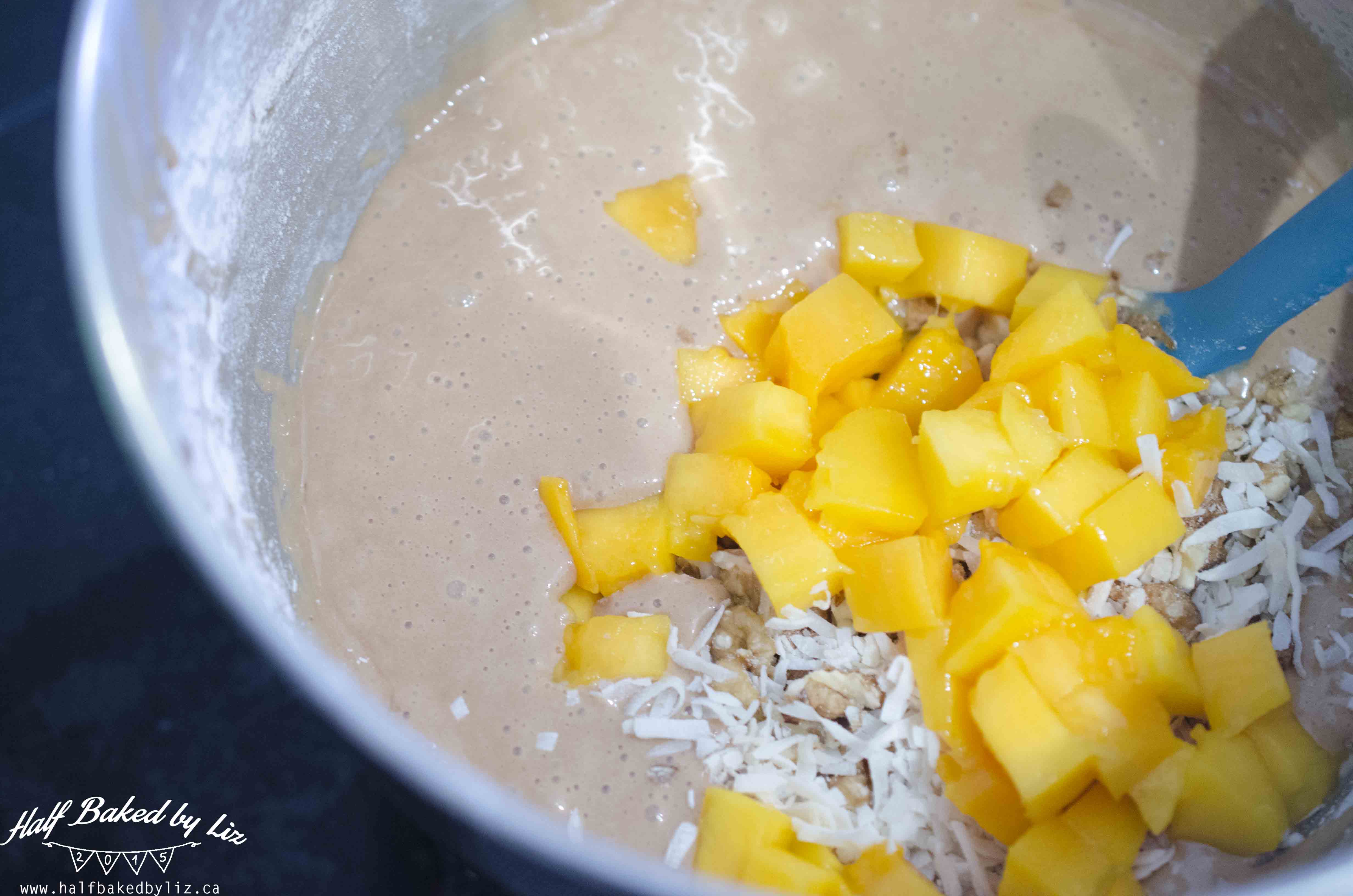 Pour the batter into the prepared pan, and sprinkle with coconut. Bake for 30 to 40 minutes until done (when the brownies pull away from the edge of the pan, and the center is set).
Remove the pan from the oven, and place on a cooling rack for several hours until completely cooled. Cut into pieces of desired size (I cut 16). Melt the white chocolate in a double boiler, and stir in the vegetable oil. Transfer the melted chocolate into a squeezy bottle, and drizzle over the brownies. Top with coconut and chocolate sprinkles before the drizzle sets.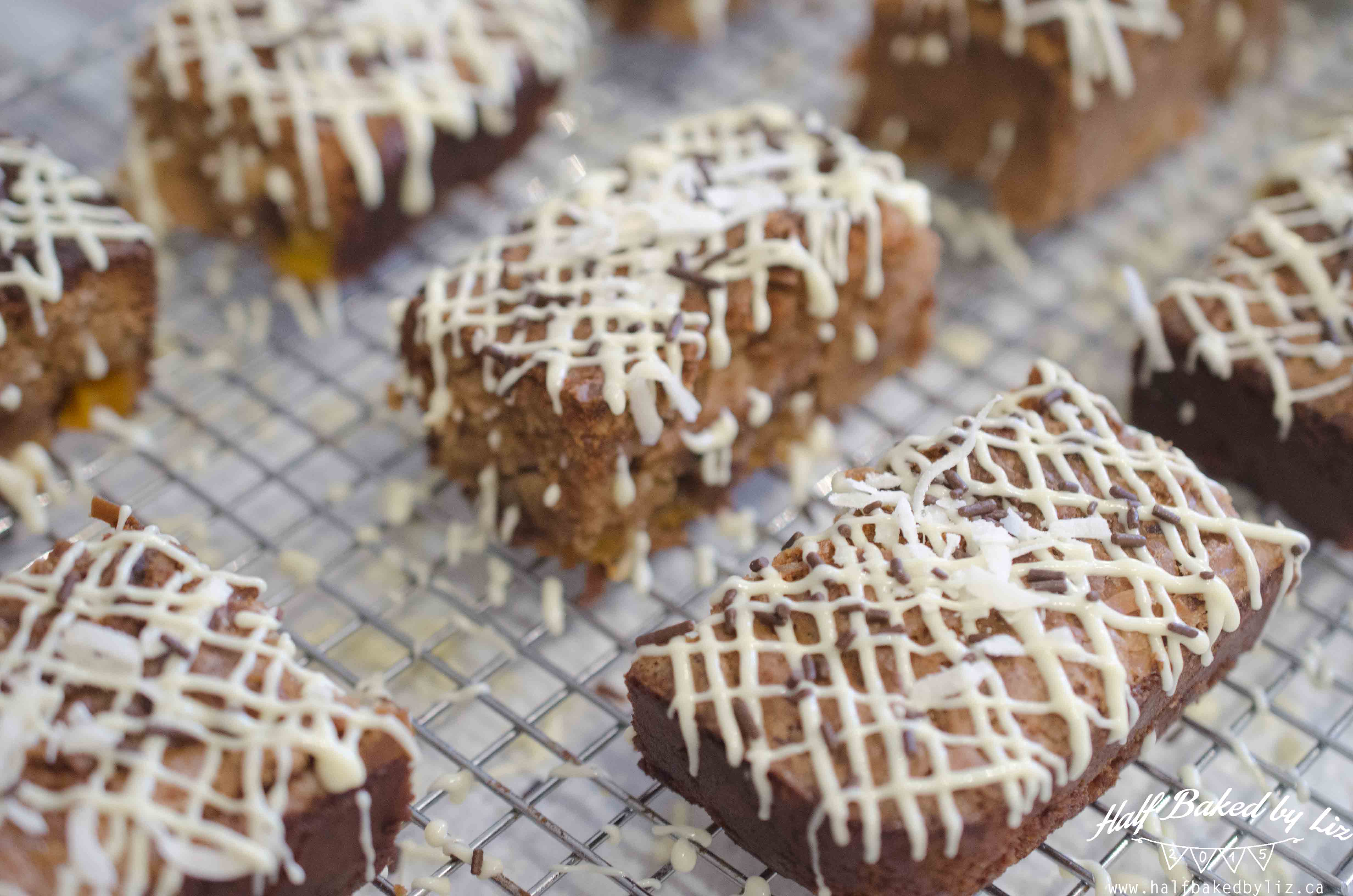 So moist and delicious!!