First of all, happy December! It's officially acceptable to start listening to Christmas music, and I'm pretty happy about that. Though I'm not really sure where the fall went…?!
Anyway, I made these buttermilk biscuits about a month ago for the first time, and have since made them several times! They're really simple and quick to whip up, and seriously enhance a Sunday morning breakfast sandwich. Here' my recipe:
INGREDIENTS
makes 6 biscuits
250 g flour
1 tablespoon baking powder
1/2 teaspoon salt
1/2 teaspoon sugar
125 g butter, cold and cut into pieces
150 mL buttermilk, cold
1 egg
1 tablespoon cream
DIRECTIONS
Line a baking sheet with parchment, and preheat the oven to 180C (375F). Whisk together the flour, baking powder, salt, and sugar in a medium bowl.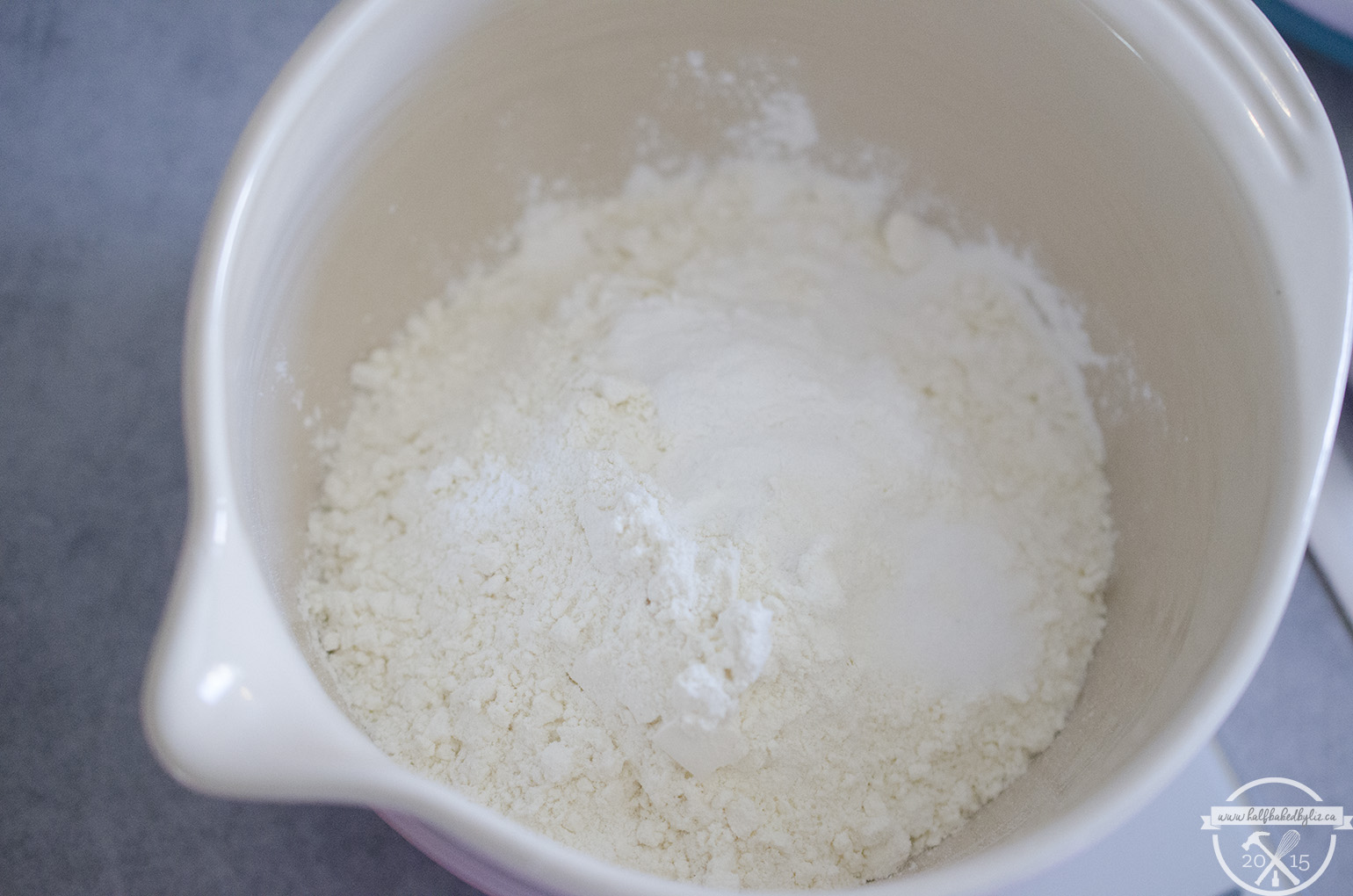 Add the butter to the flour mixture and work through with a fork or pastry blender, until the mixture is crumbly.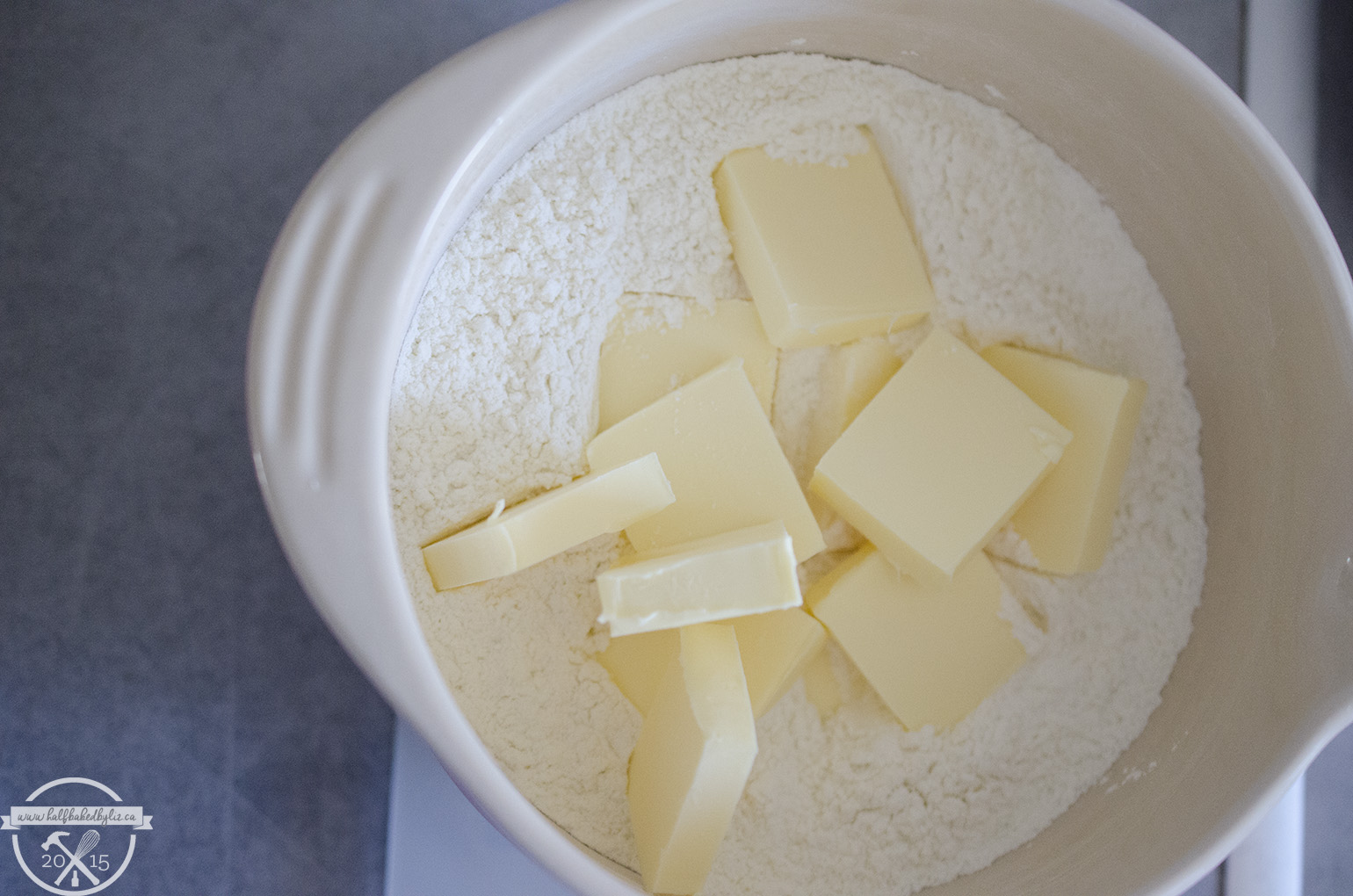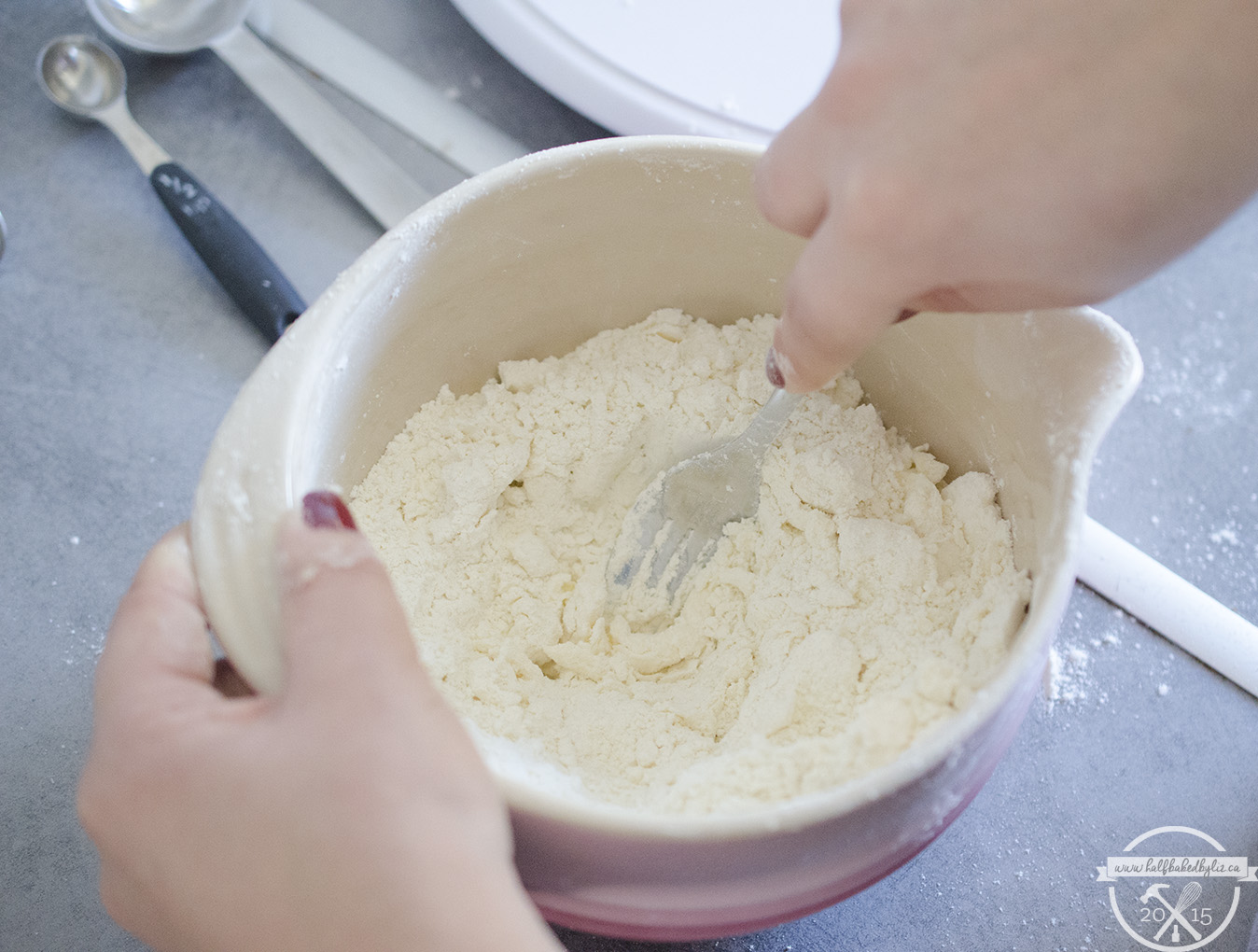 Add the buttermilk, and stir with a wooden spoon until the dough comes together.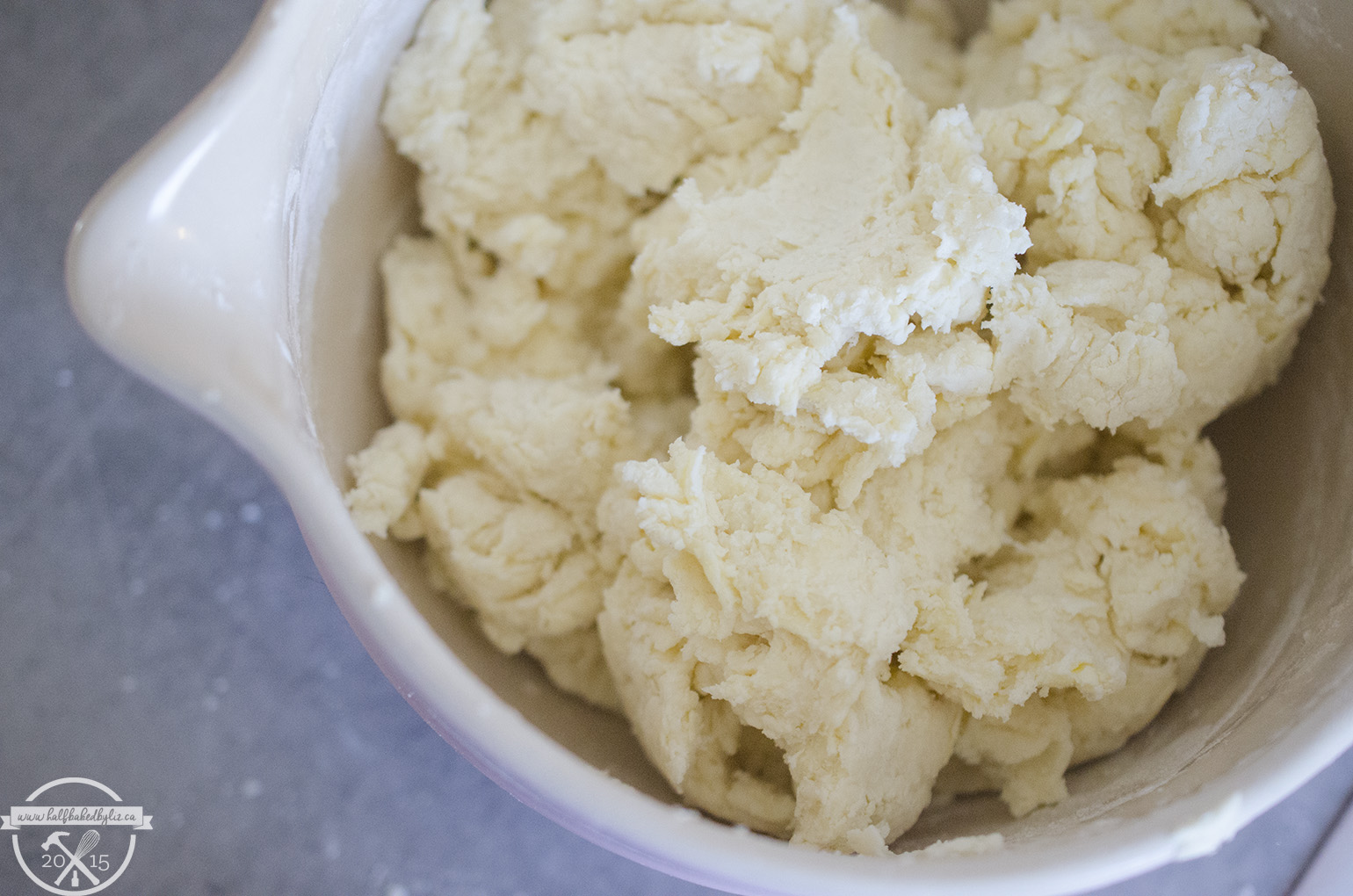 Dump the dough out onto a floured surface, and pat it into a flat circle, about 3/4″ (~1.5 cm) thick. Use a cutter to cut out 4″ circles. Re-use the scraps only once. Place the biscuits onto the prepared baking sheet.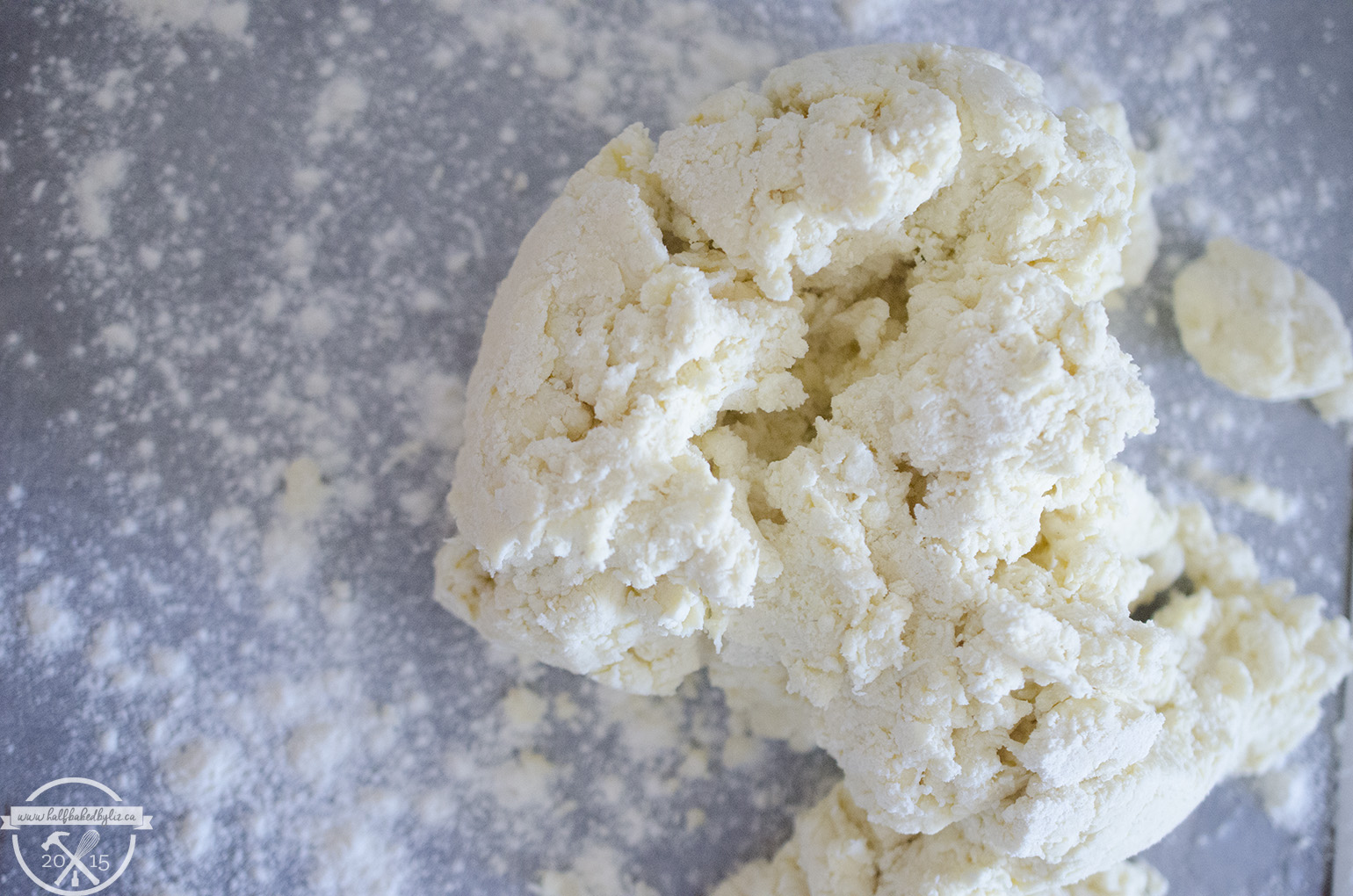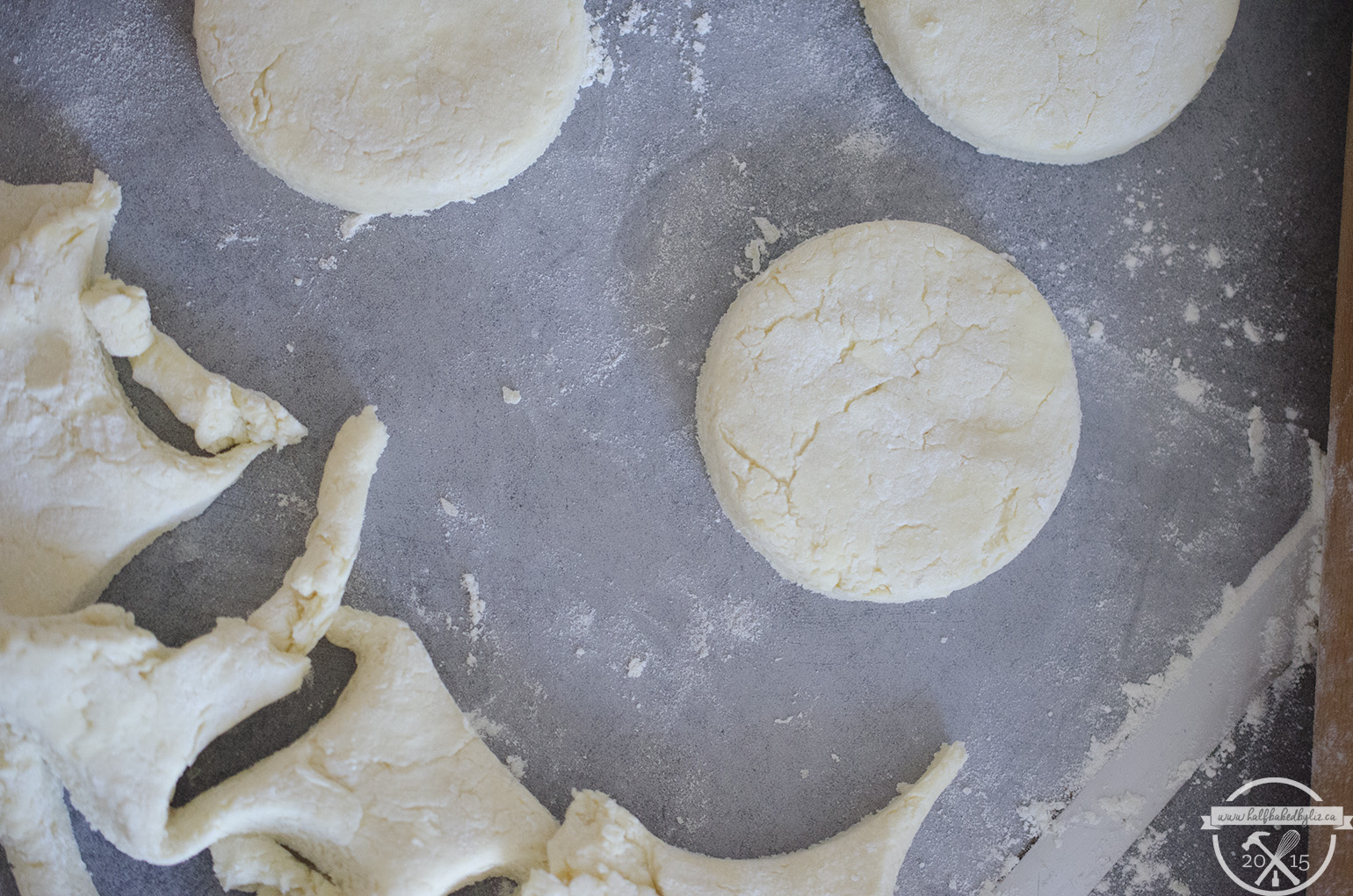 Whisk together the egg and cream, and brush the tops of the biscuits with the egg wash. Bake for 12 to 15 minutes, until golden brown on top. Place on a cooling rack to cool completely.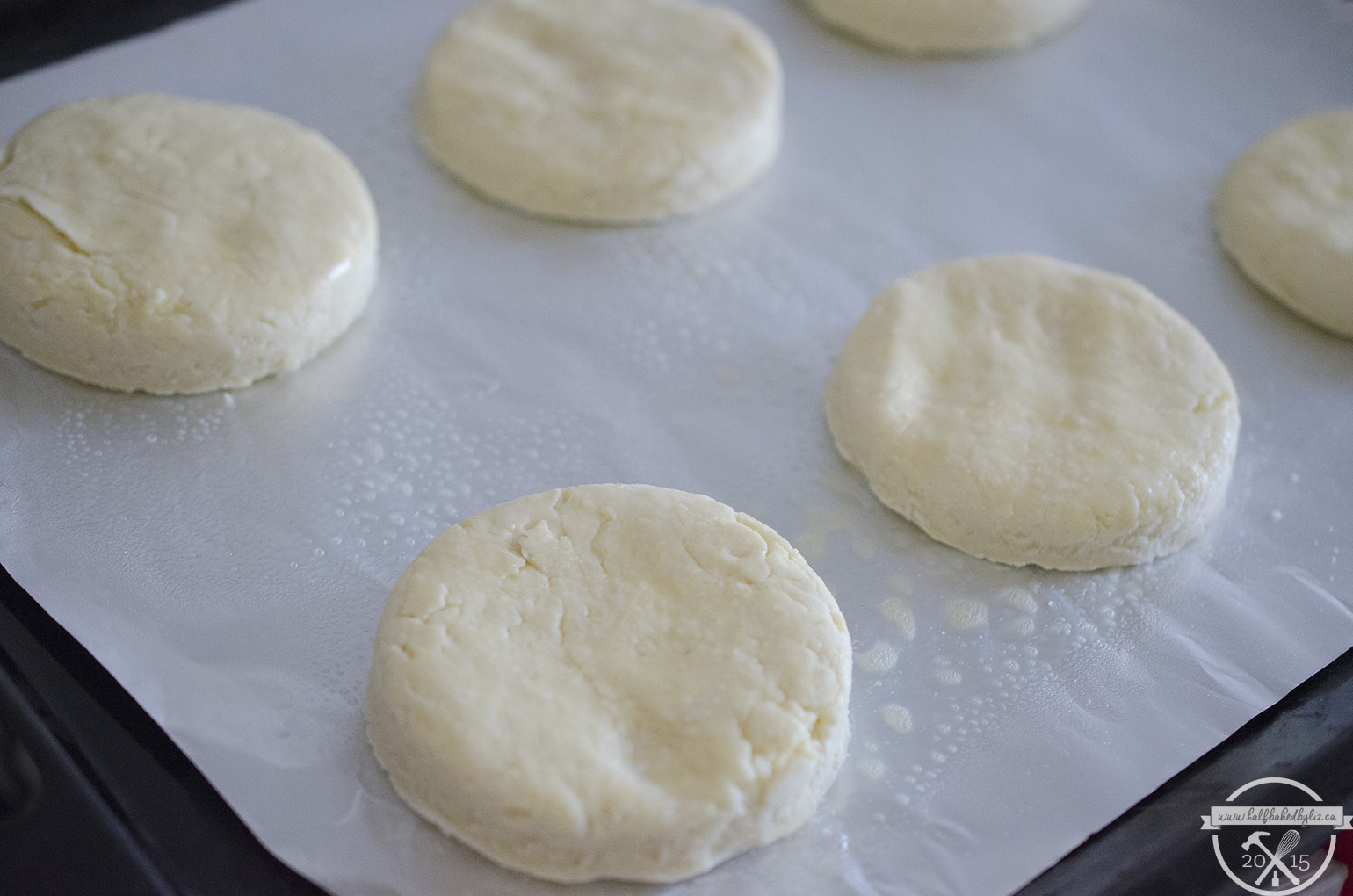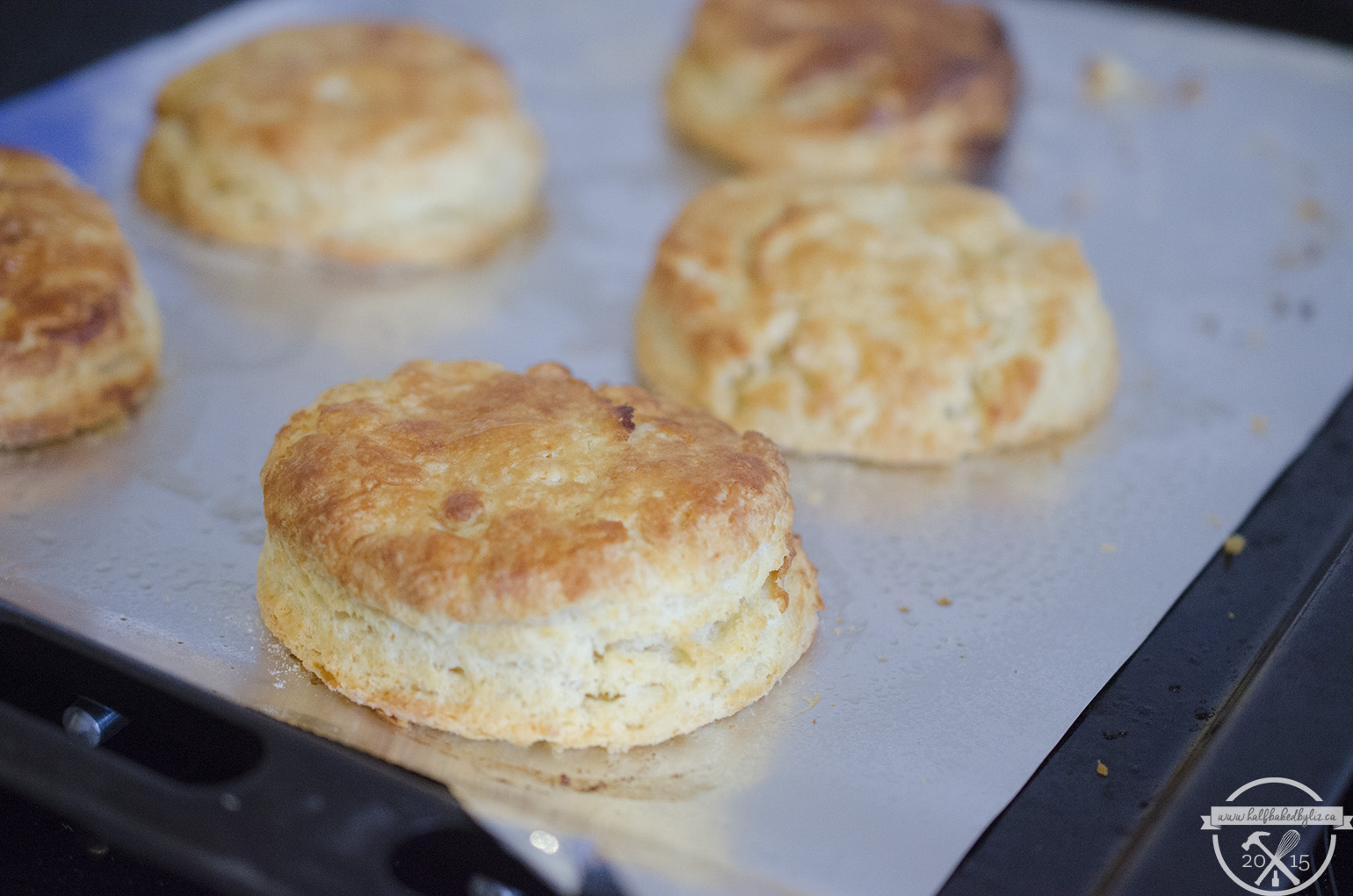 Enjoy!
PS: Click here for the printable version of this recipe!