After several days of completely bare nails (rare for me), I finally got around to painting some fun nail art – abstract florals! The flowers were relatively simple to paint, and I'm super happy with the result.
I started with a peachy base colour – two coats of 'Arosa' by Mavala, and one coat of 'Members Only' by Ciaté (for a little shimmer).

For the flowers I used three Essie polishes – 'Navigate Her', 'Bobbing for Baubles', and 'Cocktail Bling'- as well as 'On a Gilt Trip' by Nicole by OPI.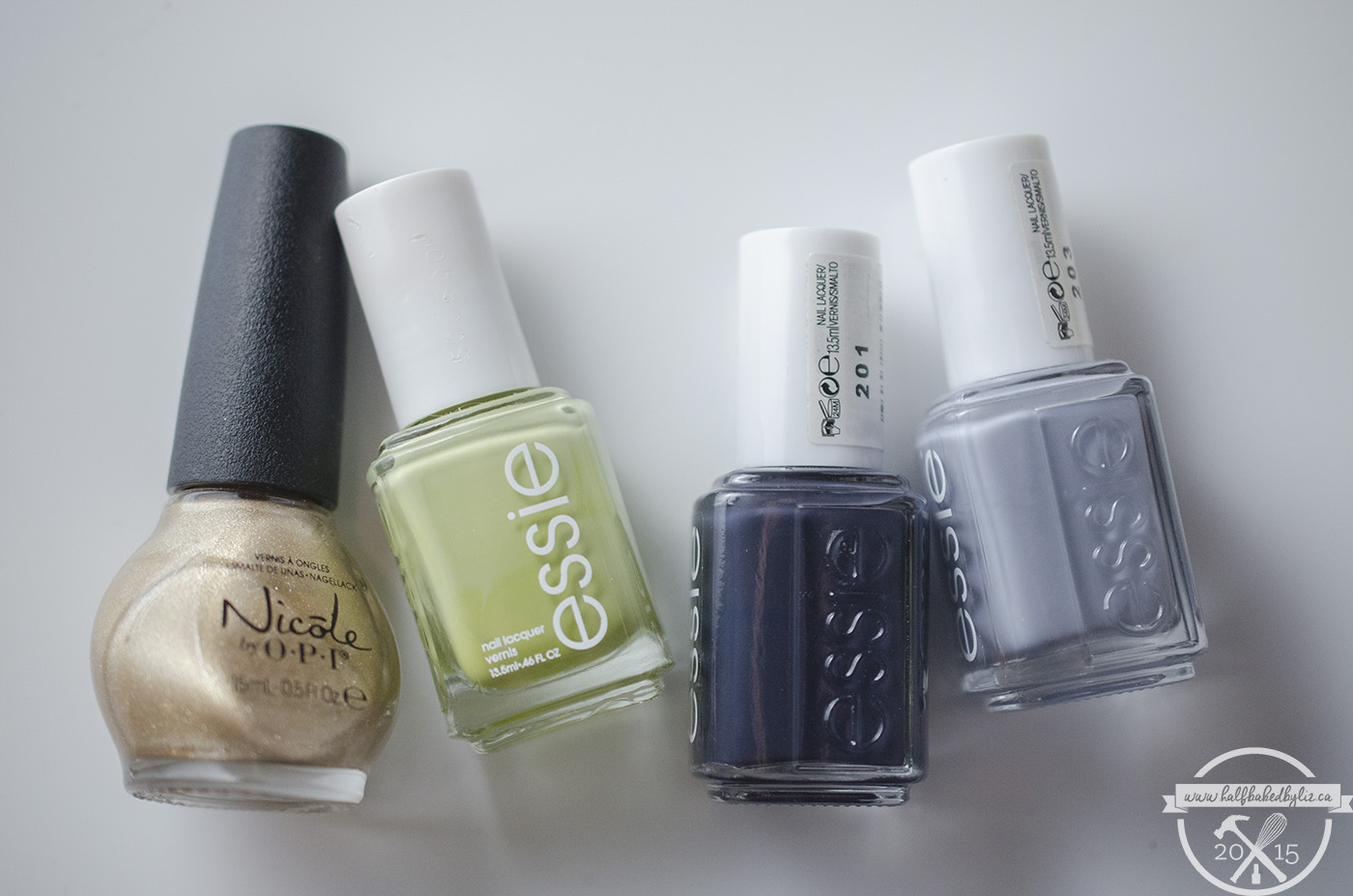 I started by painting large spots in navy blue. Then I used a detailing brush to add light blue features to the flowers and little green leaves. And finally, I used a super fine brush to add some gold highlighting.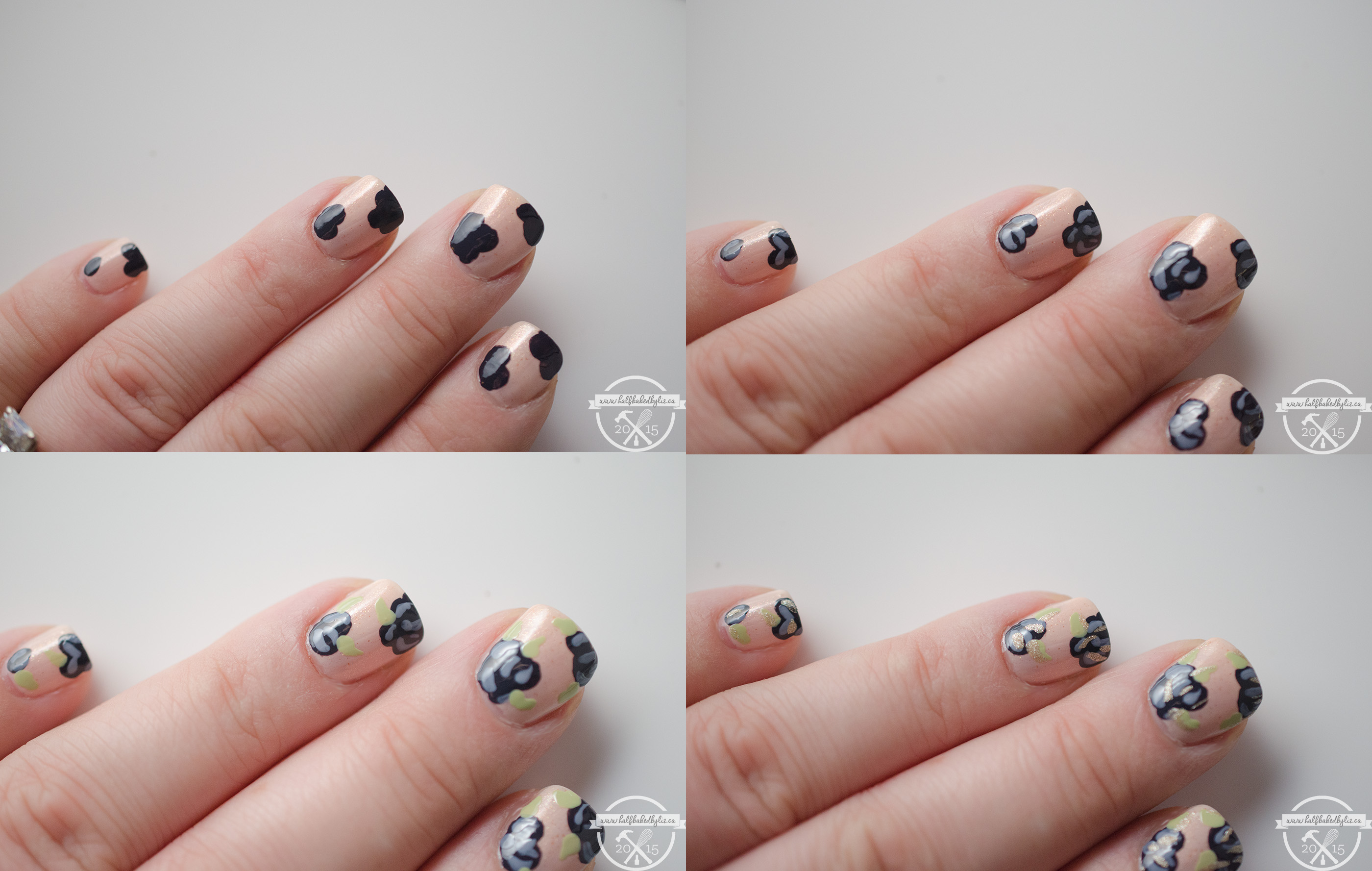 I waited about an hour before adding a top coat so that I didn't end up smudging everything!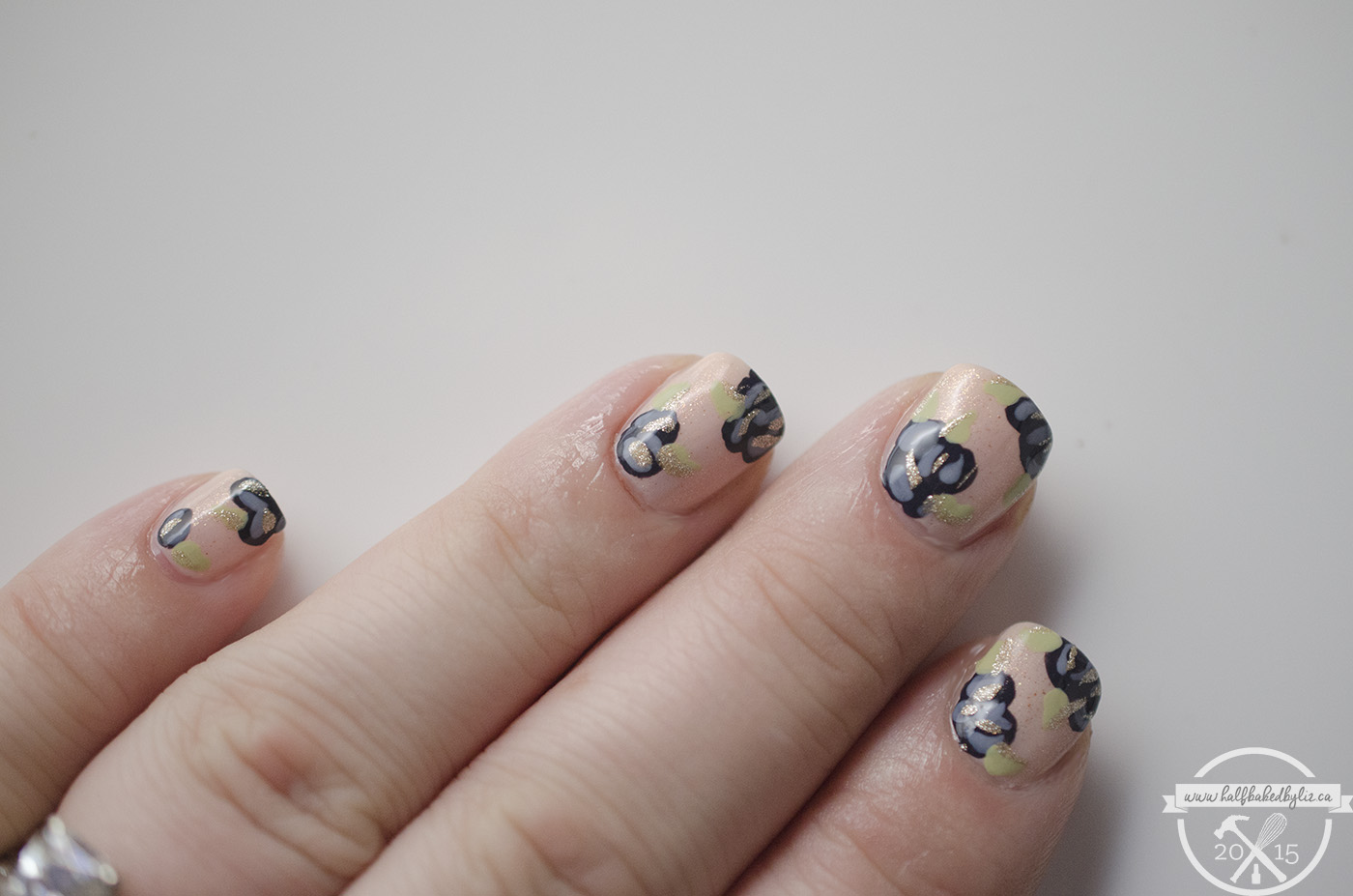 Love how these turned out!