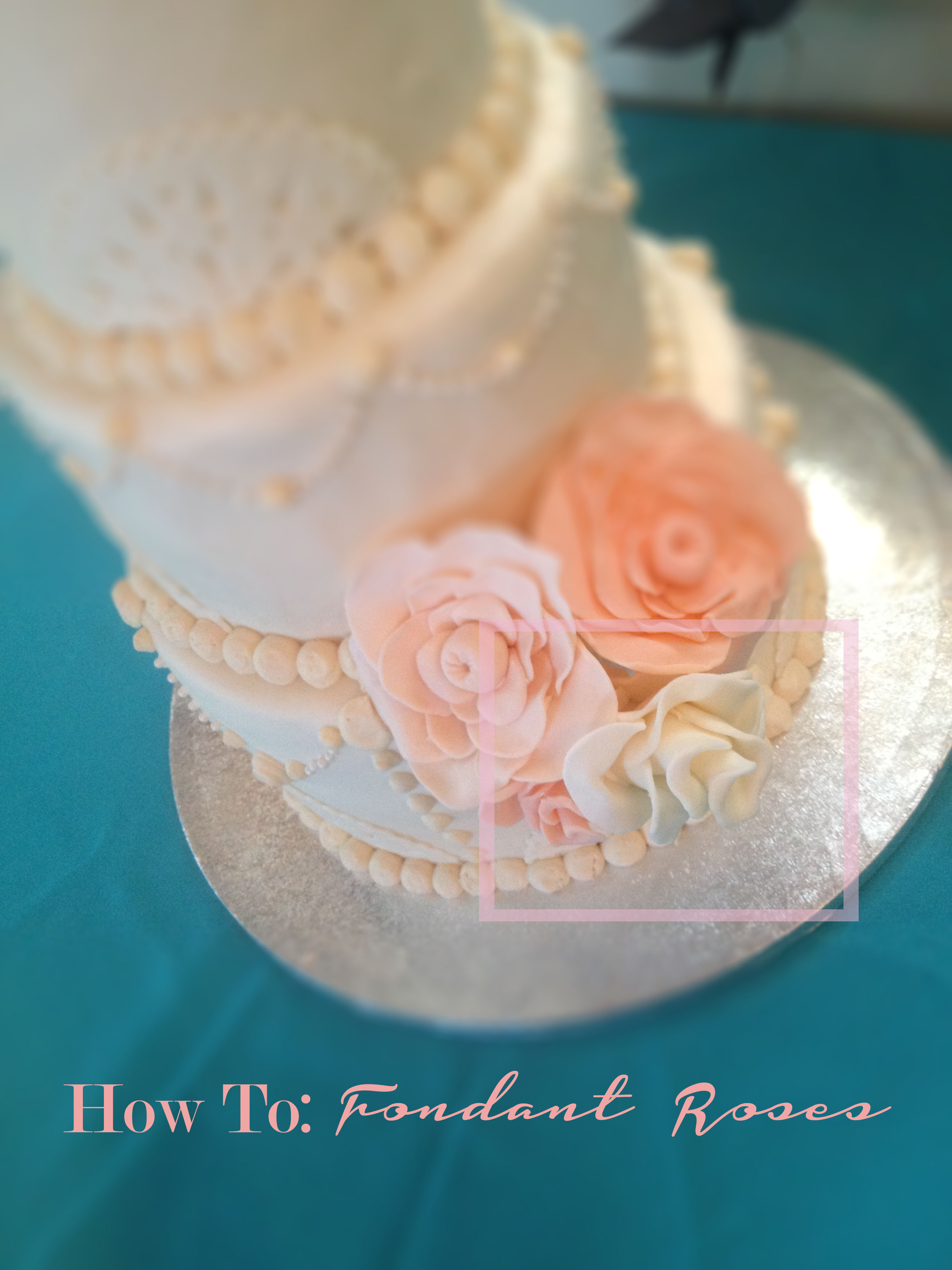 I've been posting a few "fondant how to's" recently – previously fondant lace and fondant flowers – and today, fondant roses! They're really simple :)
Start by rolling out your fondant on a cornstarch dusted surface. Then, cut out 7 circles of equal size – the larger the circles, the larger the roses will be. For a larger cake, I'll use 2″ diameter circles; for cupcakes, I would use 1″ diameters circles.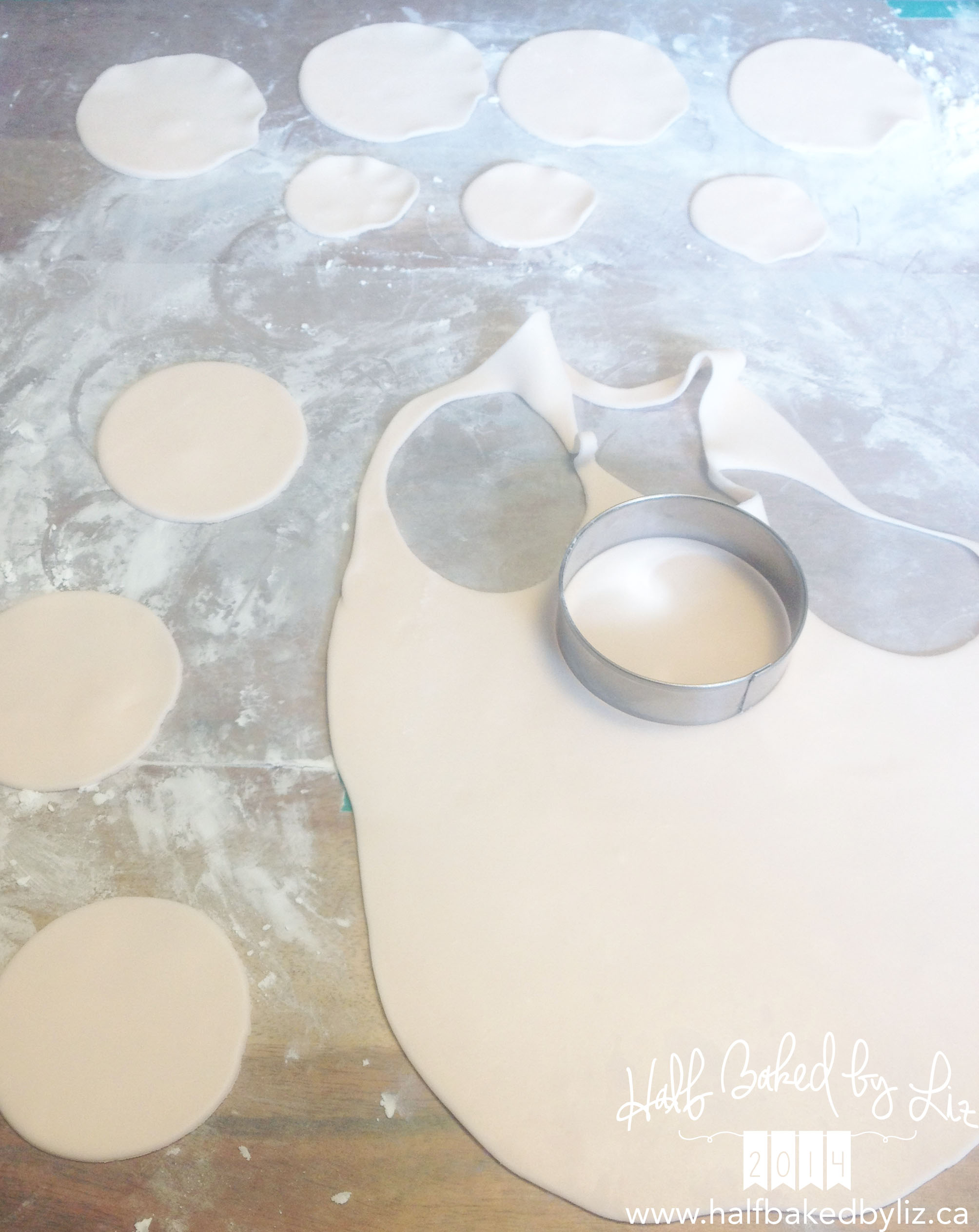 Then, thin out one side of each circle on a foam square with a ball-ended tool. If you don't have one, you can just use your fingertips.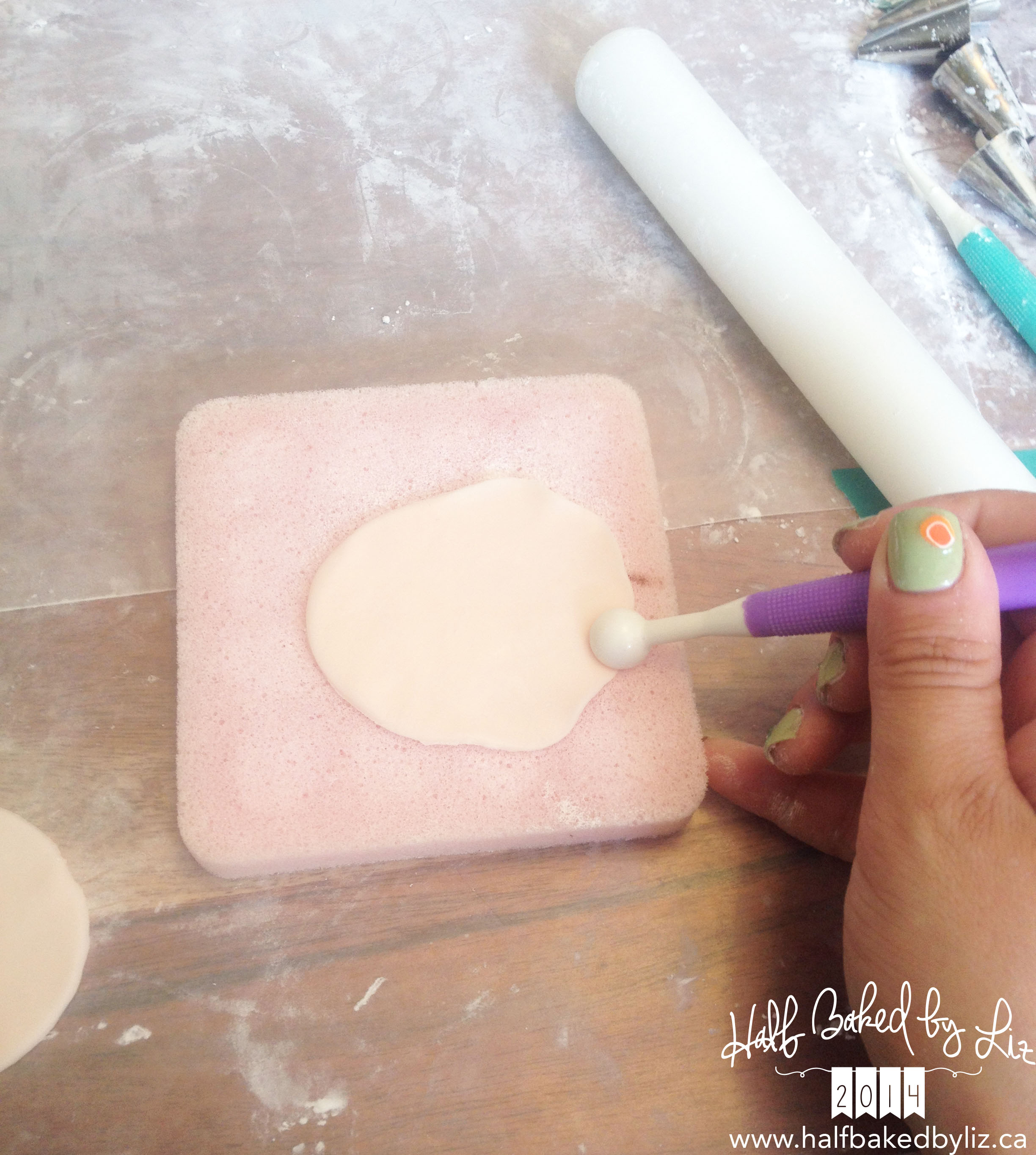 Place all your circles in a line, and attach each together by using a small amount of melted chocolate on each side.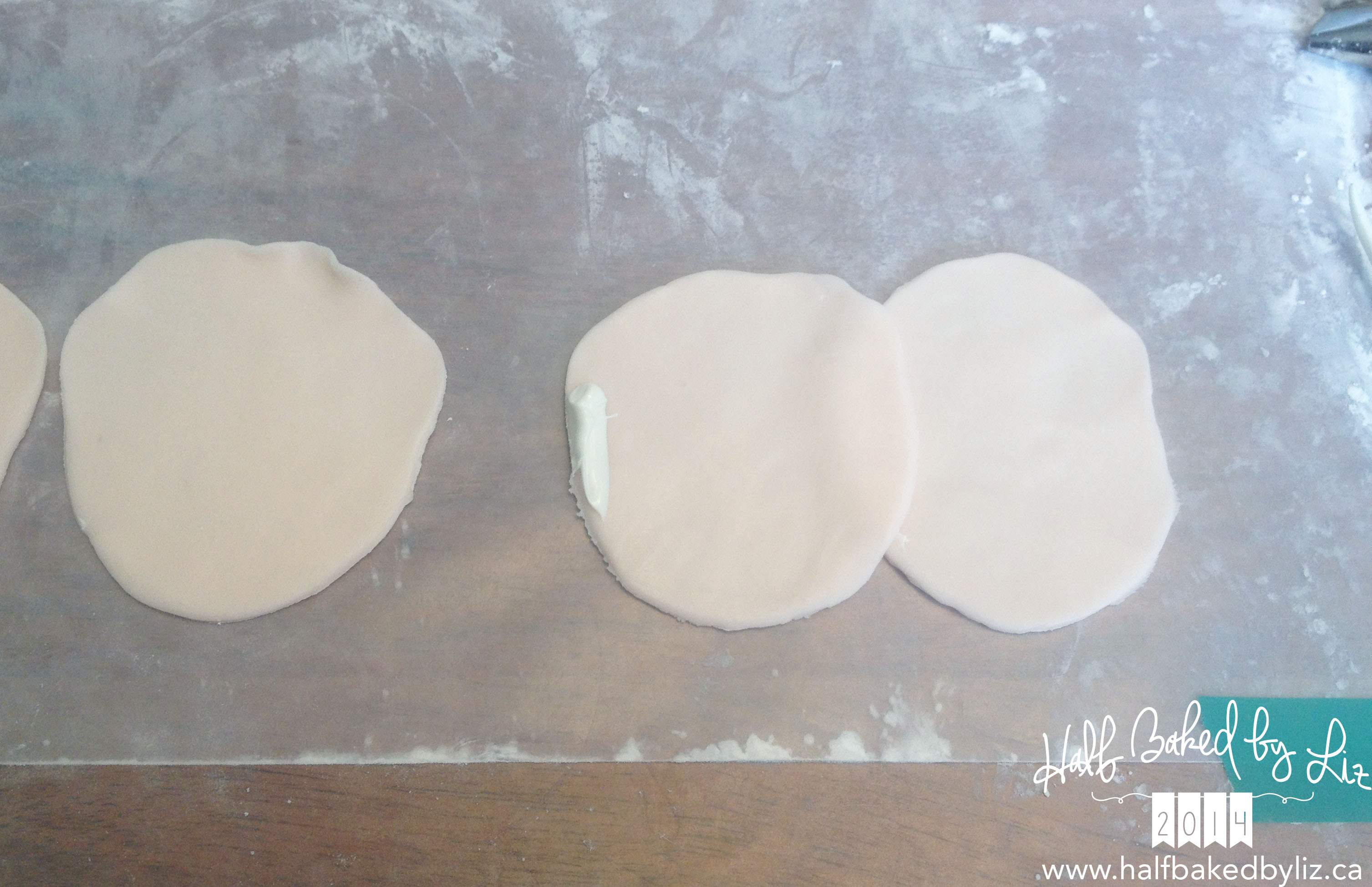 Then, roll it up!
Once it's rolled up, squeeze one end of the roll together, dip a toothpick in the melted chocolate, and insert the toothpick into the end.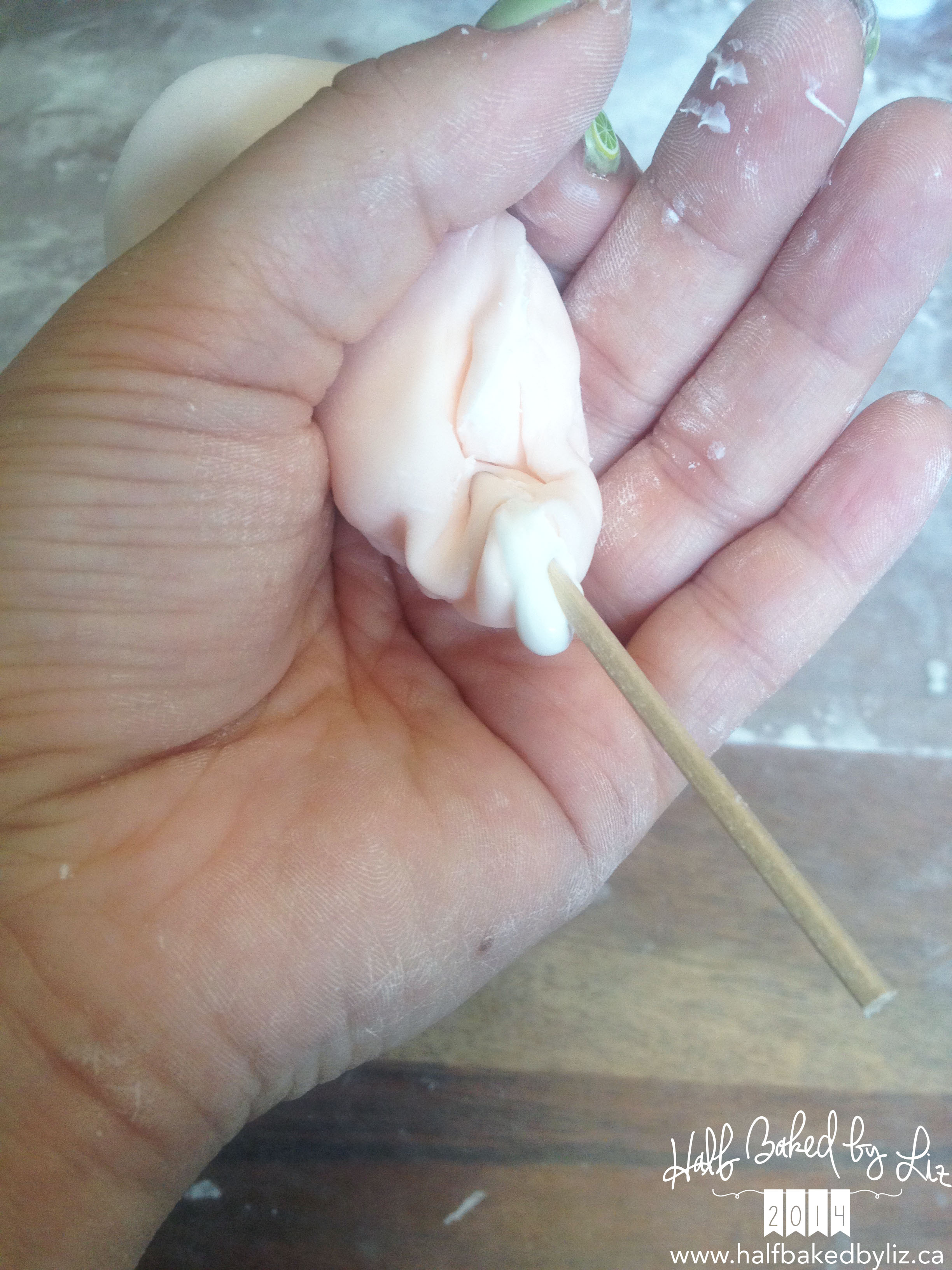 Then, turn it over and fan out the petals slightly. That's it!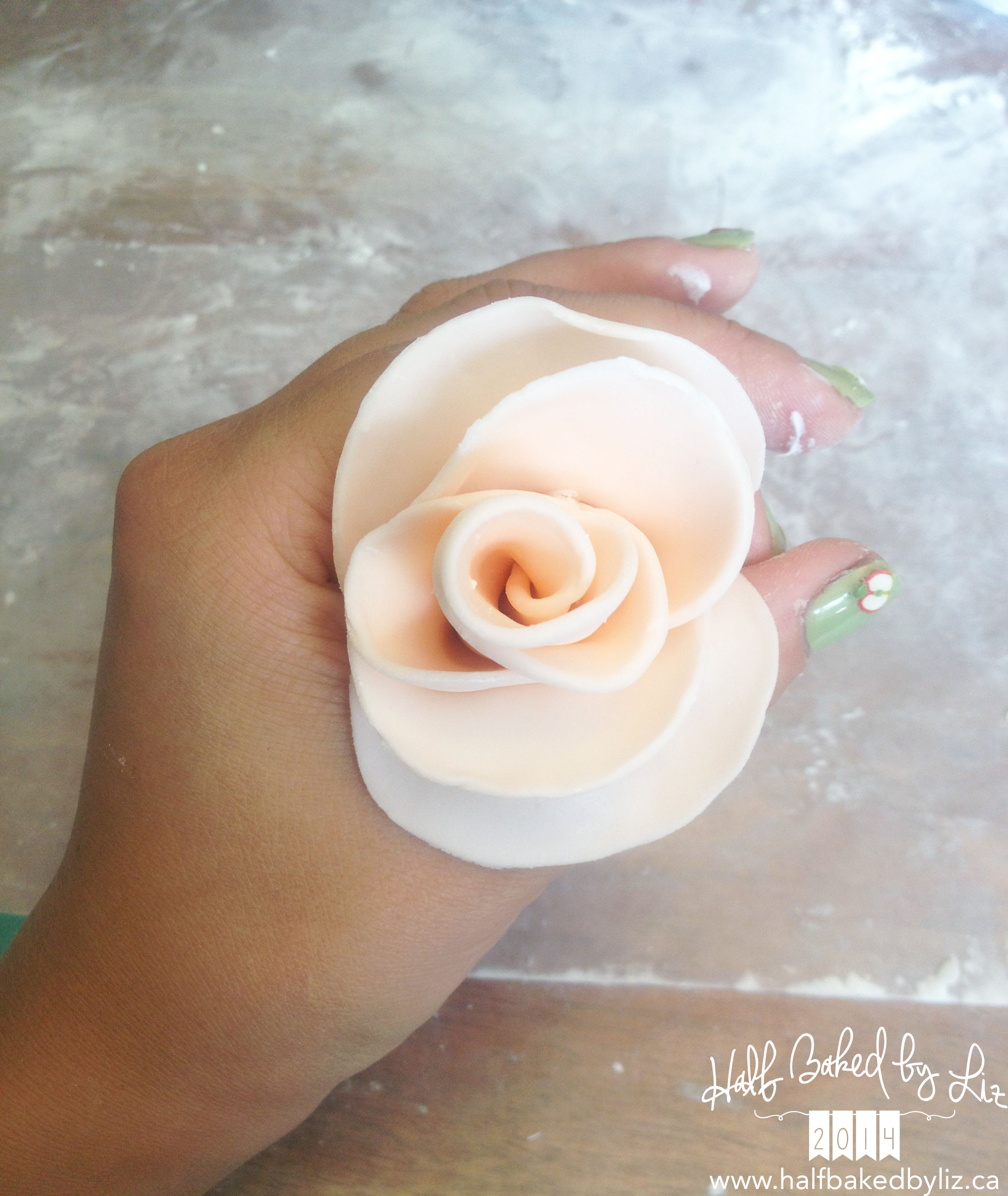 Pretty on any cake or cupcake!