I recently made a wedding cake for a friend that included some lacy pieces made from fondant. Here's how I made them!
I used four different cutters: a large round cutter (5 inches) with scalloped edges, a tear drop shaped cutter (I couldn't find one, so my friend Laura made it for me!), and two piping tips – a small circle and a star tip.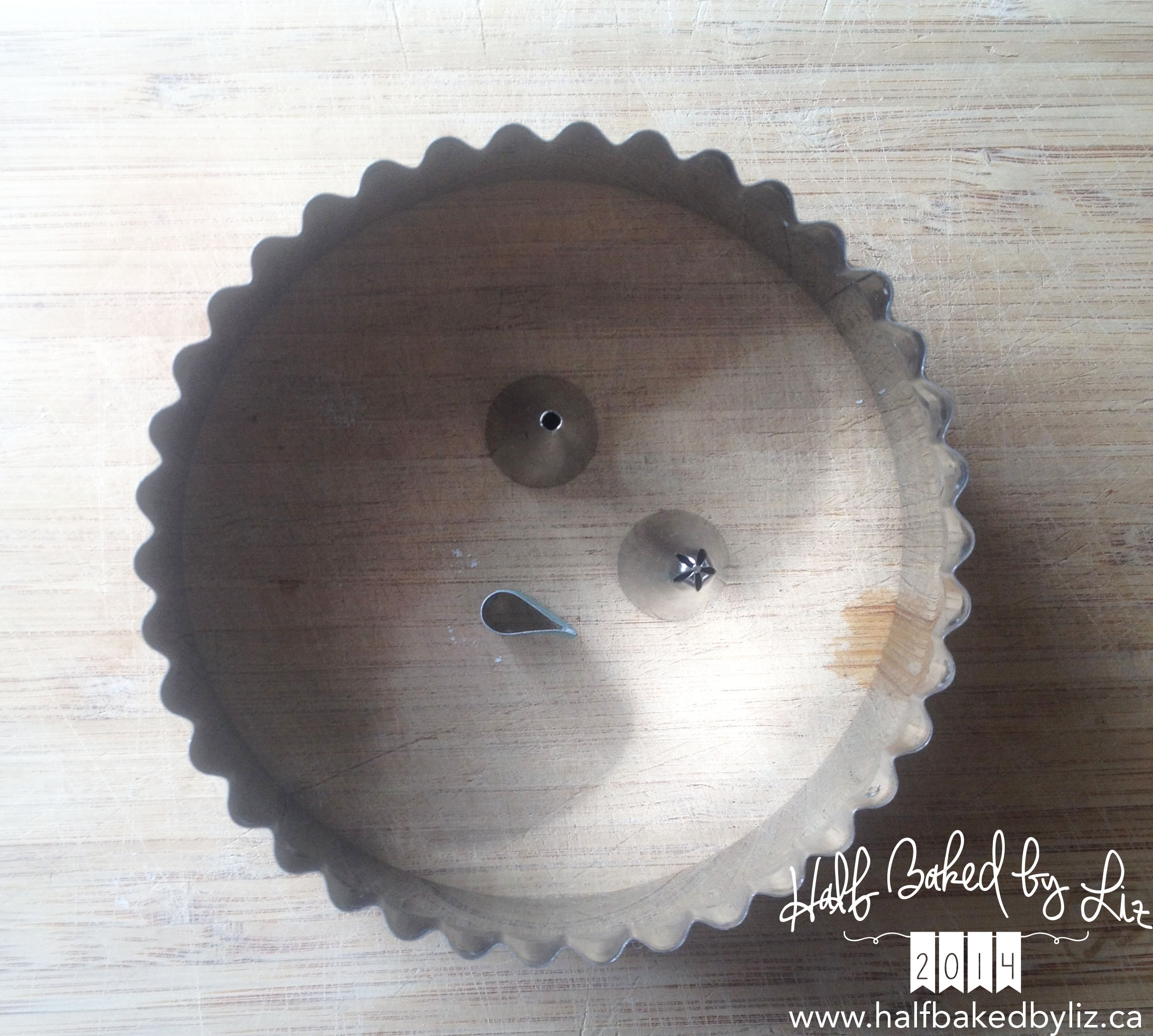 First, cut out a large circle: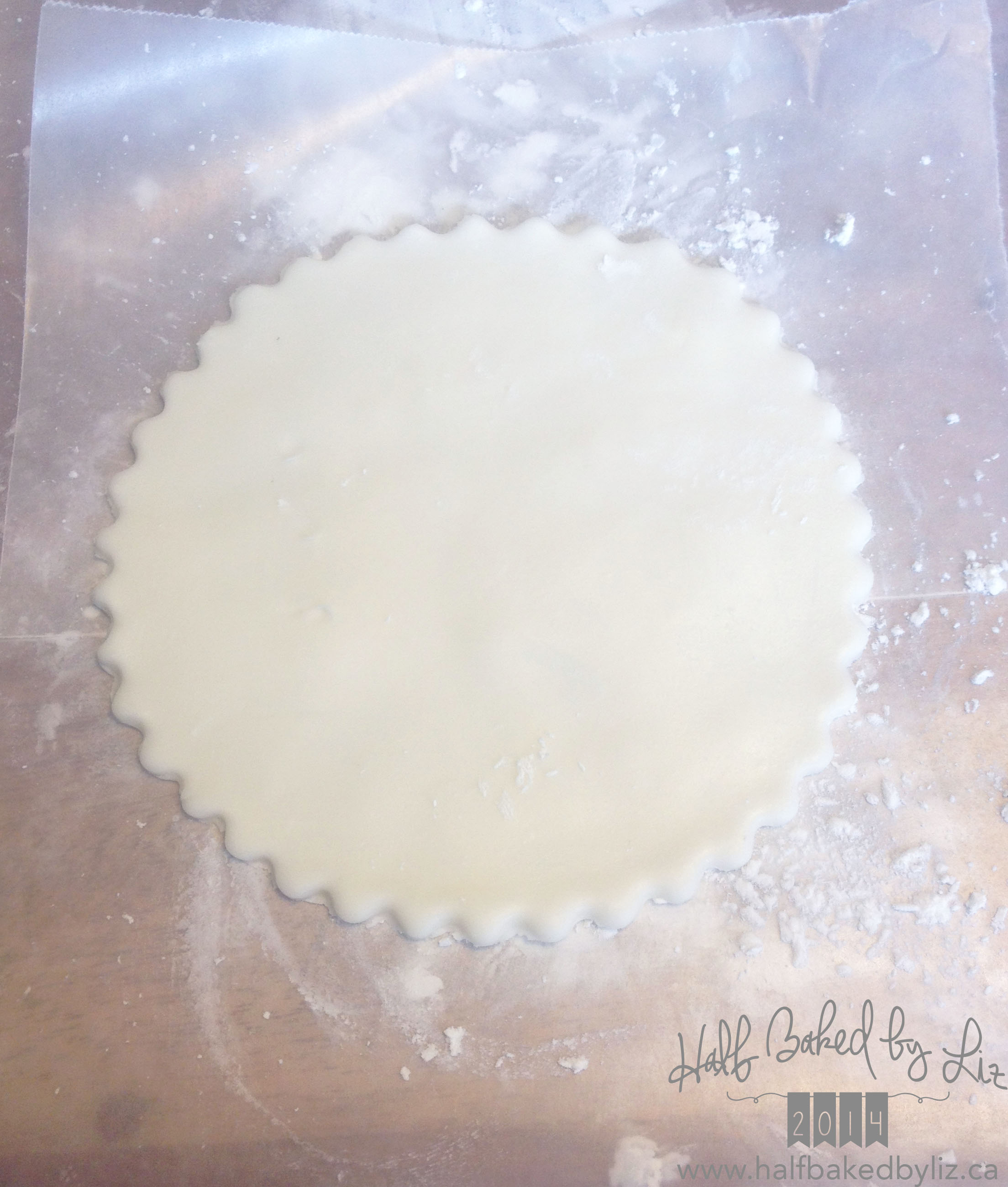 Use the tiny circle tip to cut small holes all around the outside: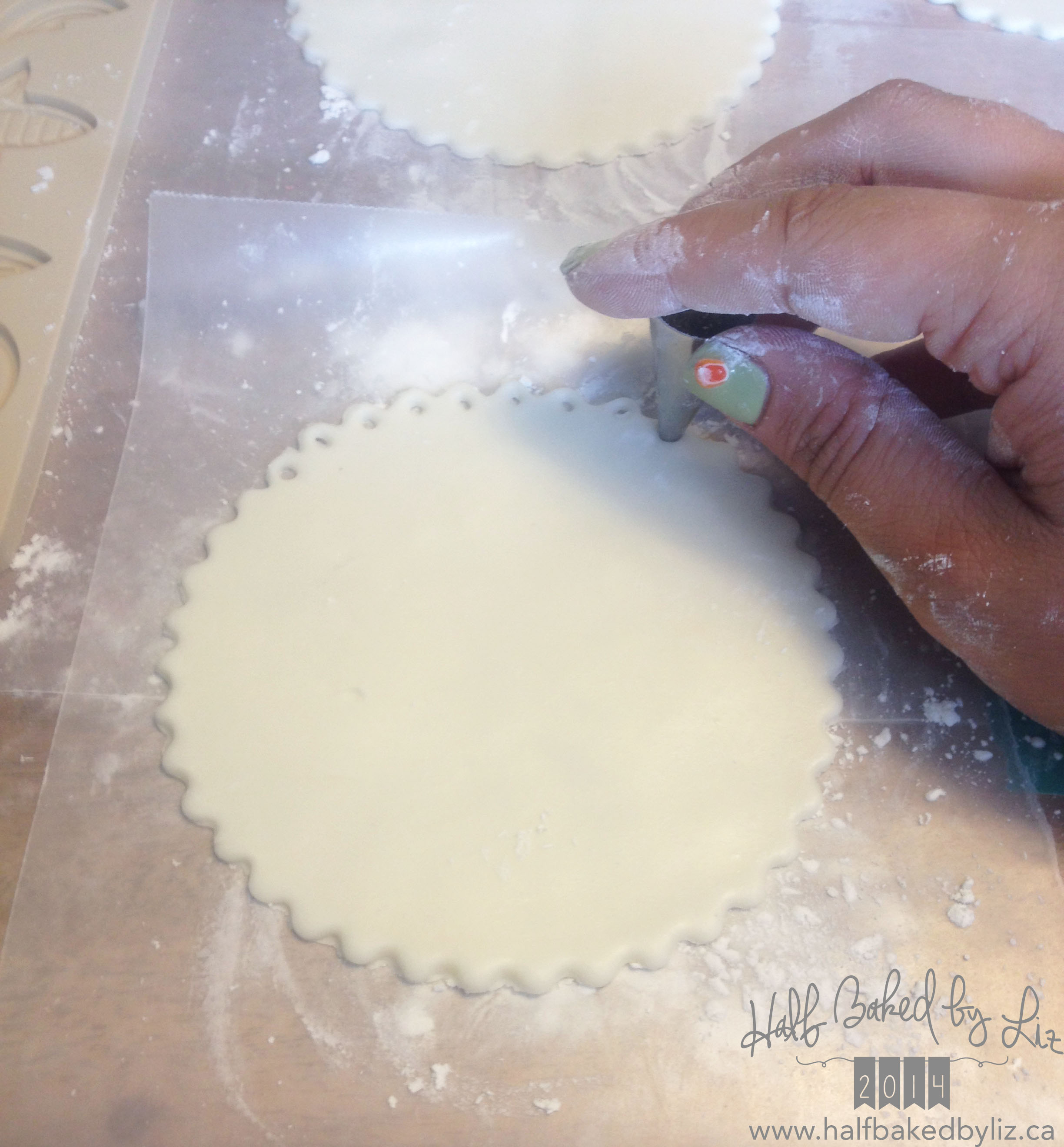 Next, use the tear drop cutter to cut shapes all around the outside: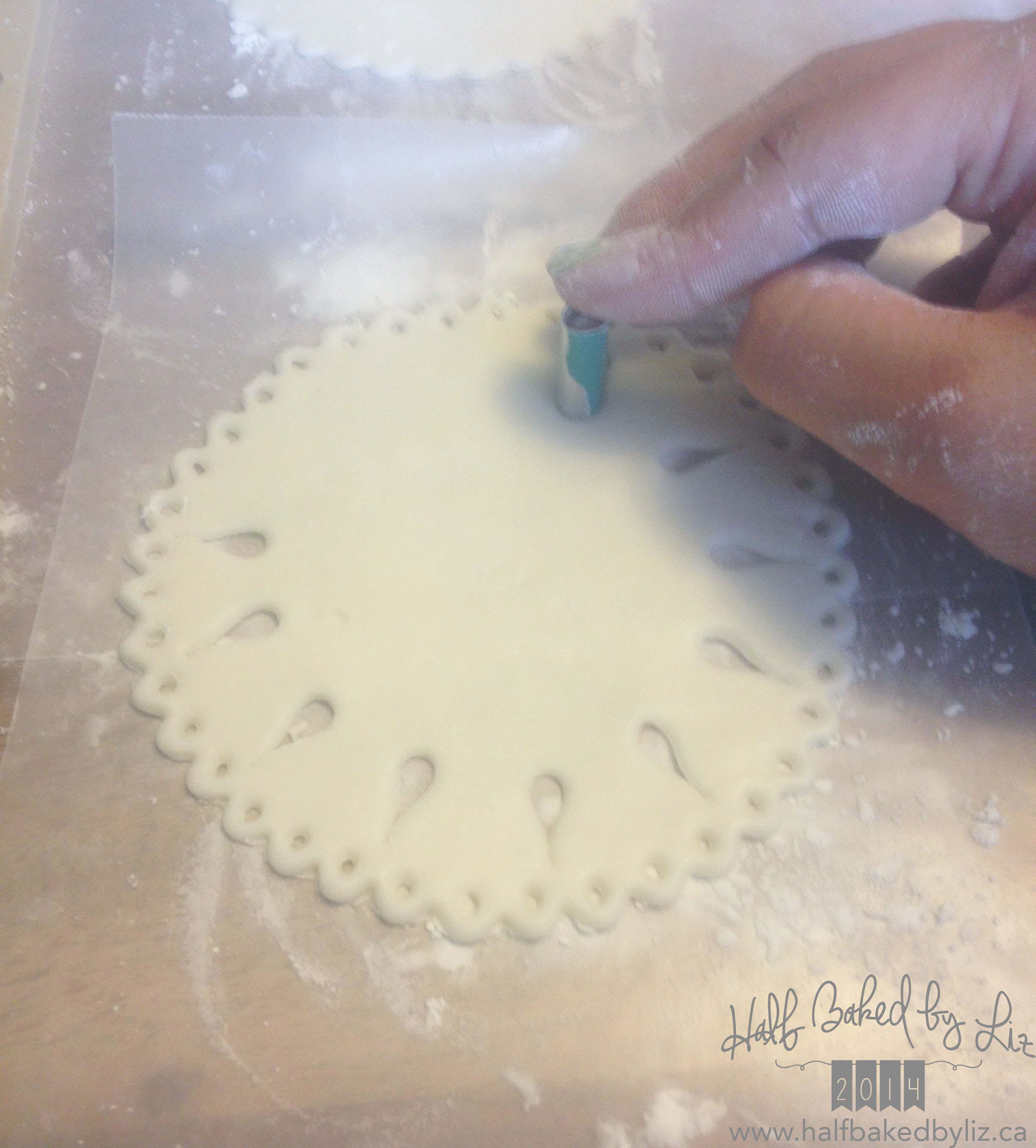 Cut a small hole near the base of each tear drop: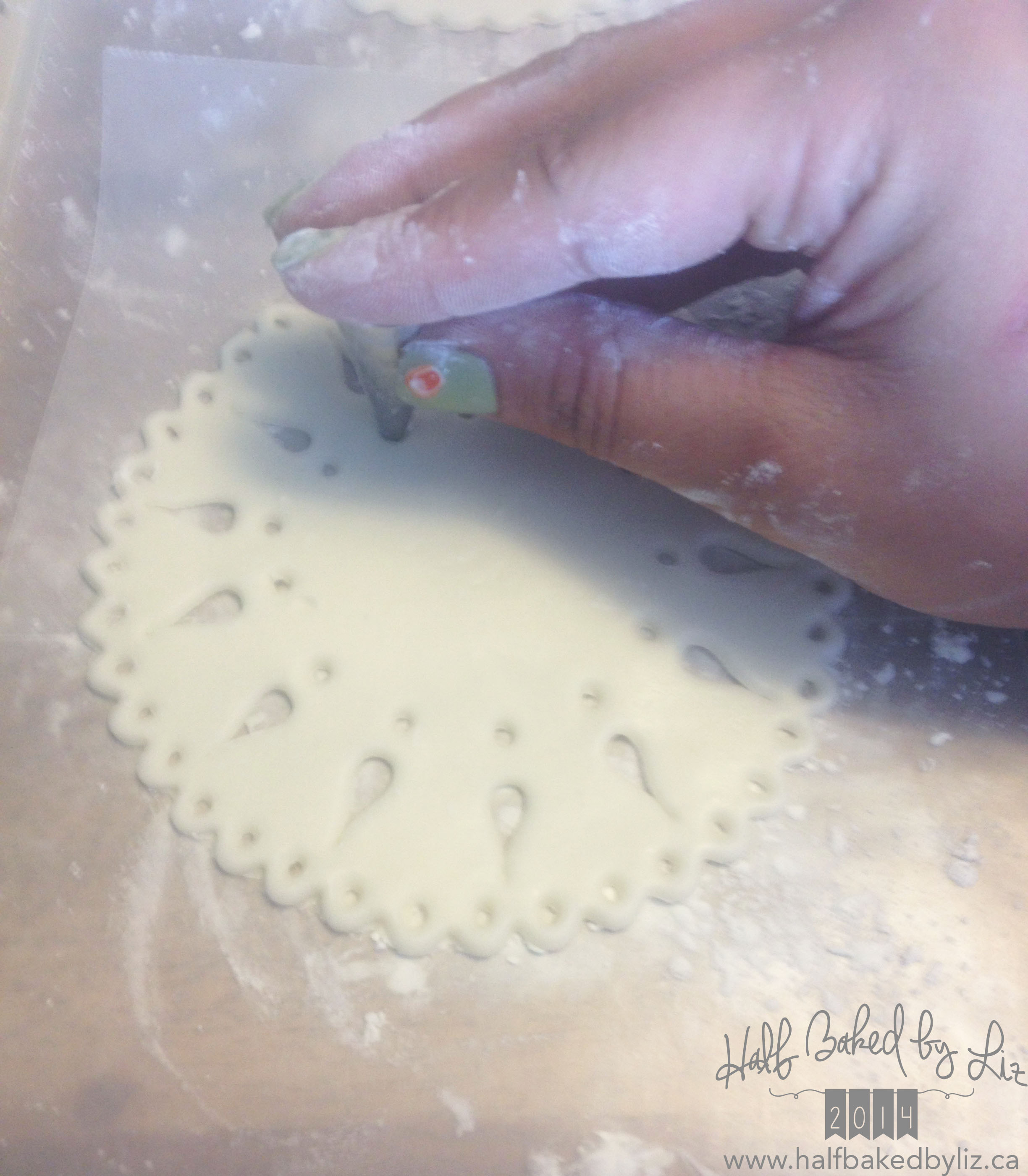 Cut another round of tear drops closer to the center: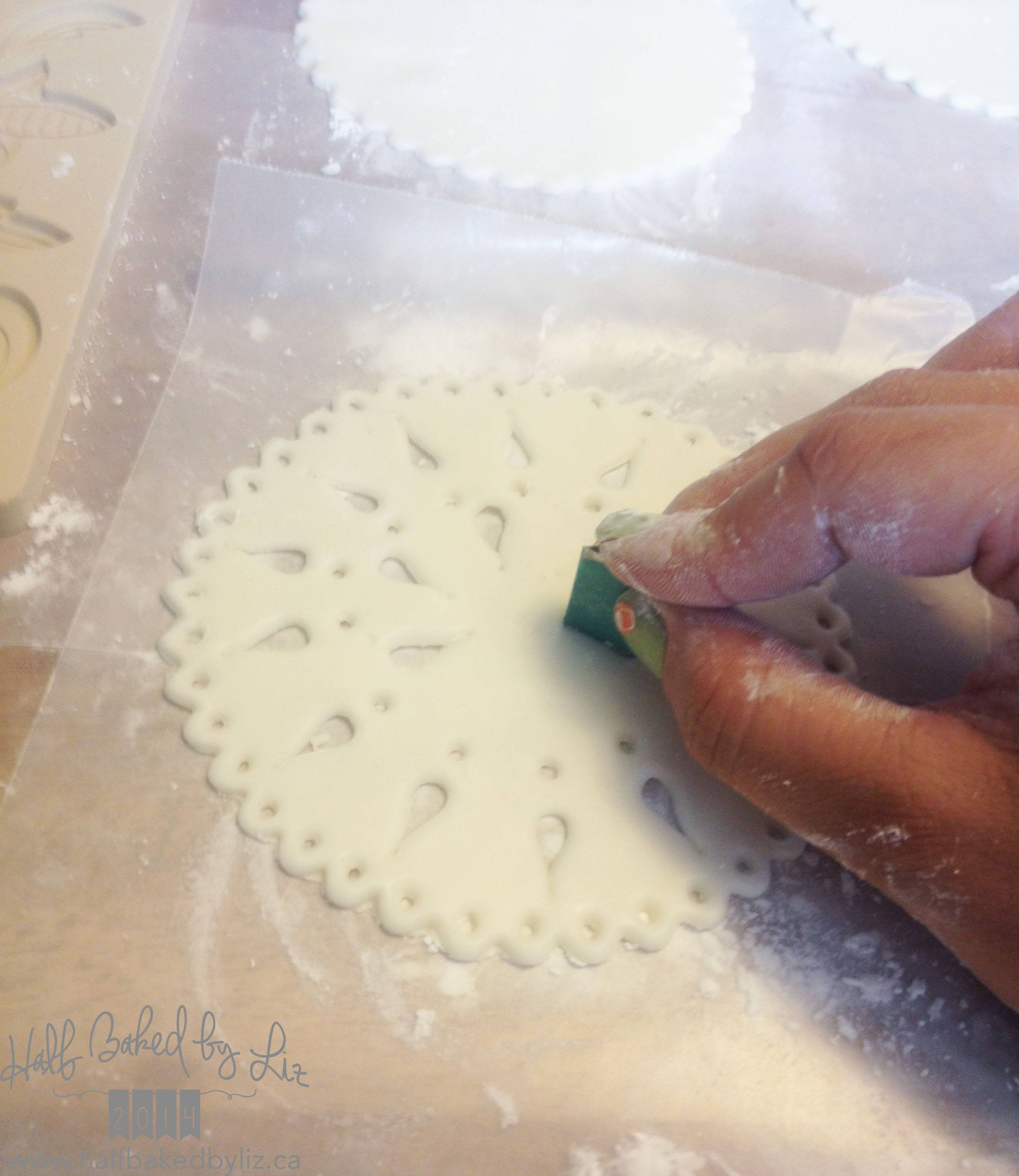 Cut another small hole at the tip of each tear drop: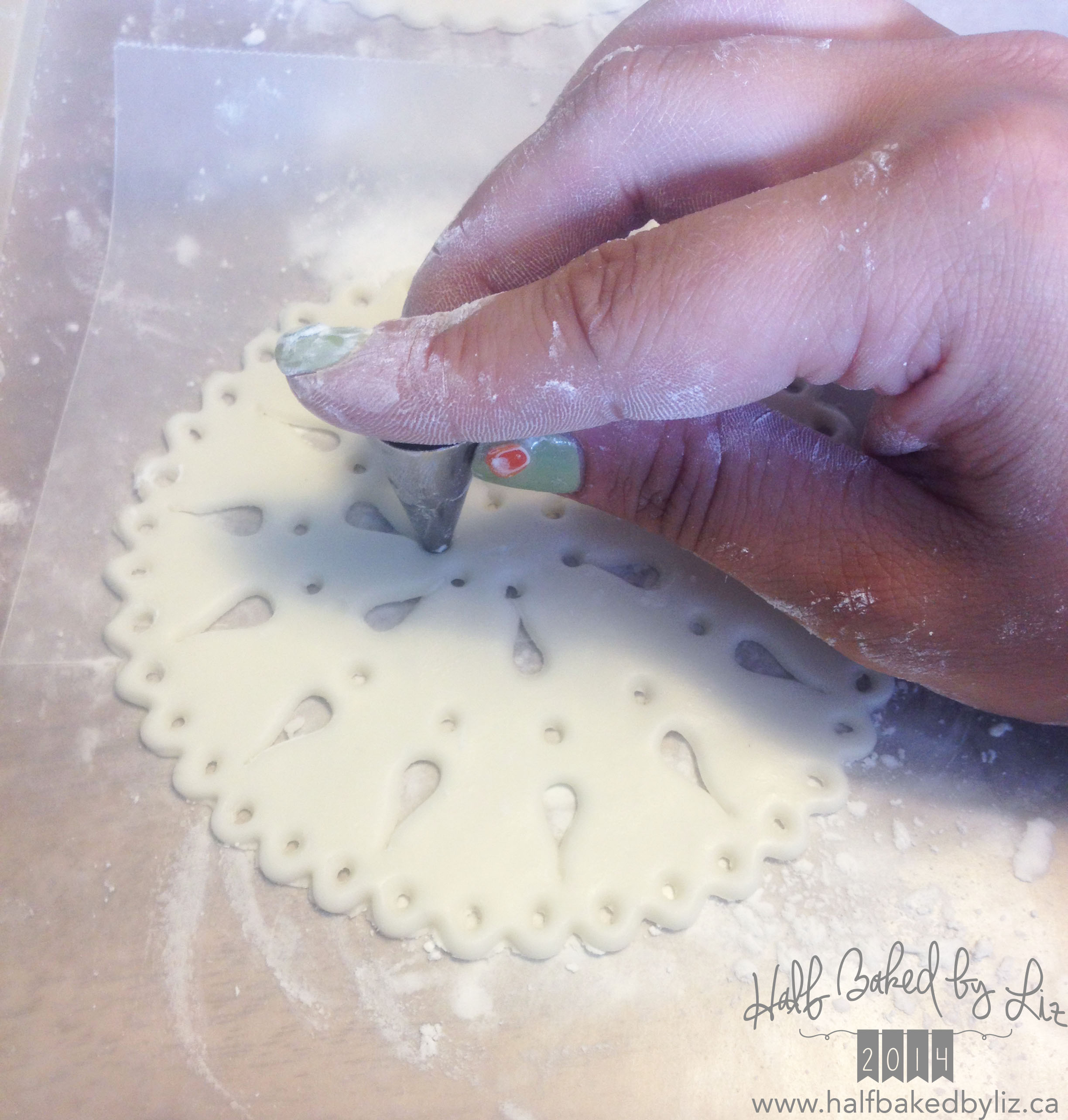 Use the star tip to make a little impression between each tear drop: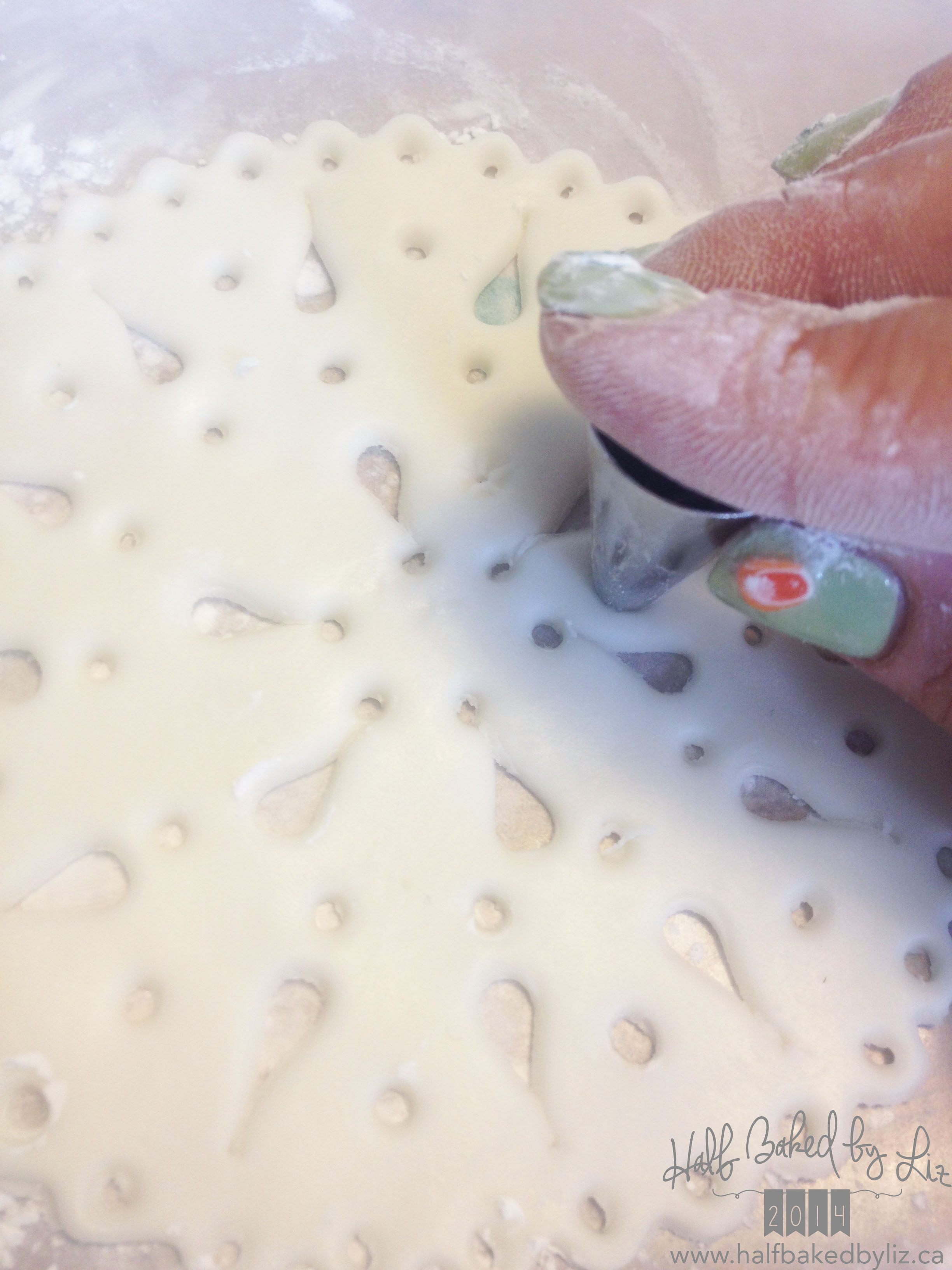 And that's it! You have a pretty piece of fondant lace! You could make so many variations of this using different shapes. So pretty on cakes.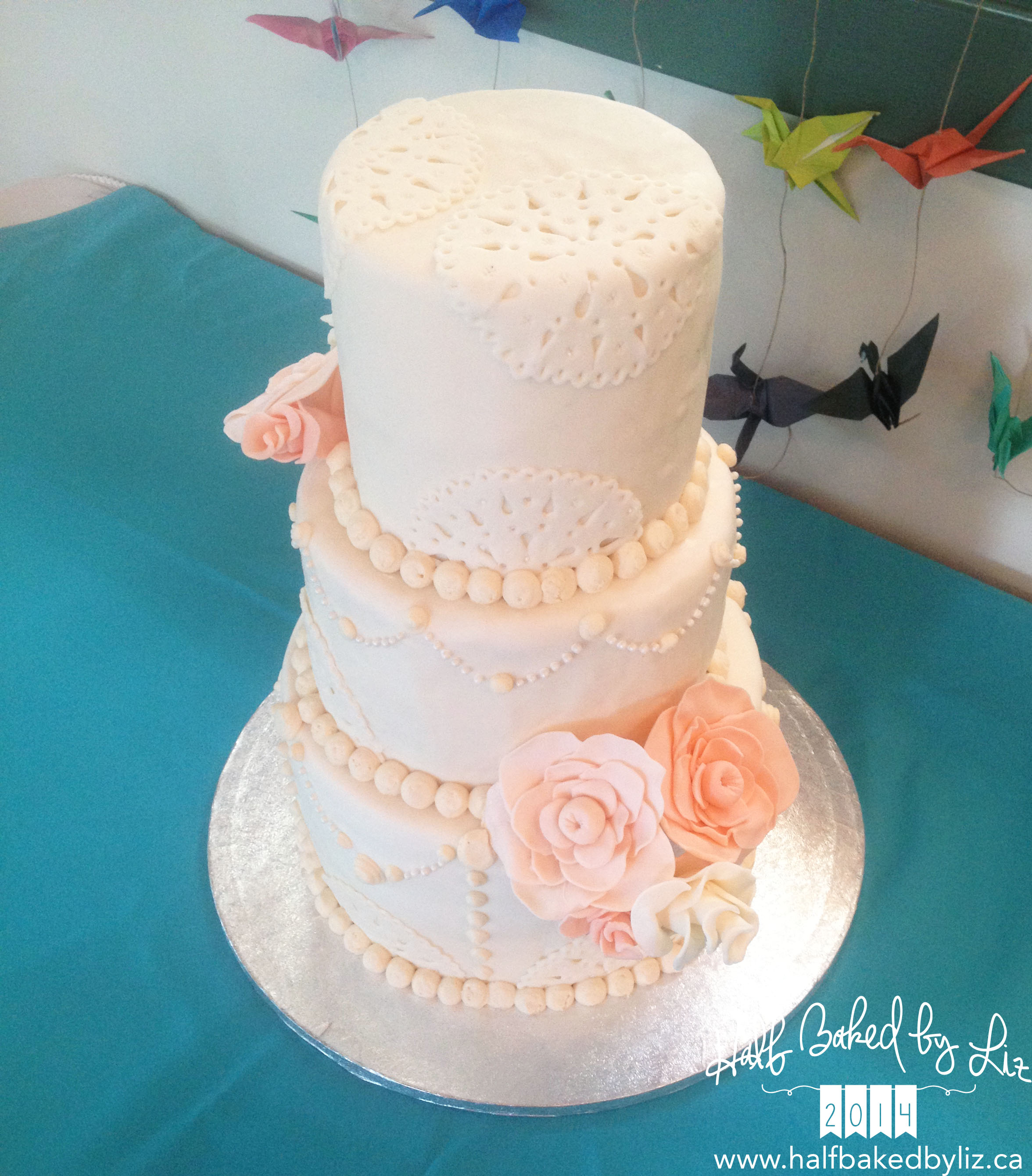 Happy decorating!