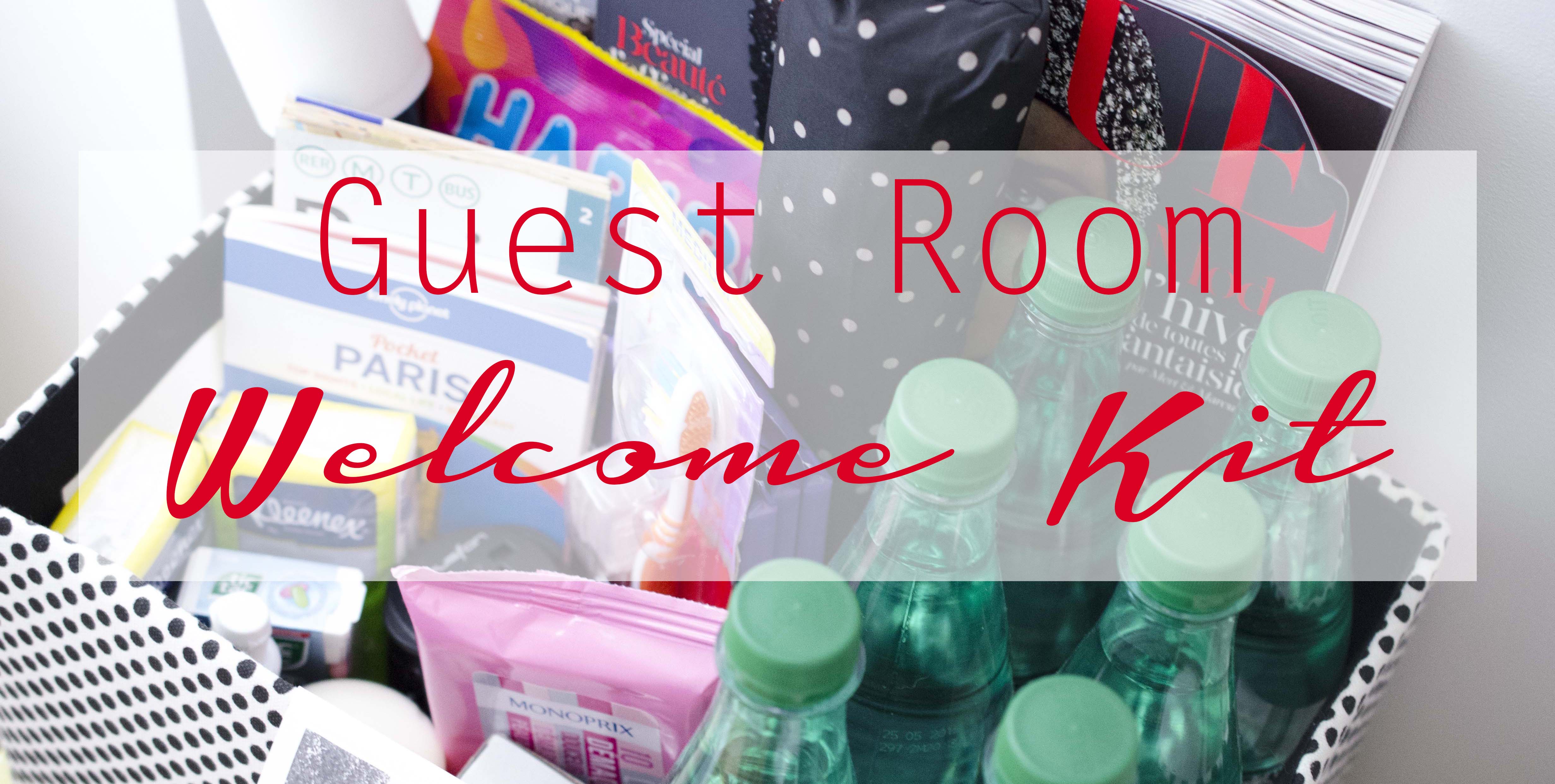 When I visited friends in Calgary last year, and stayed with my friend Shanna, she had a lovely basket in my room full of things that I may have forgotten, as well as things I could snack on (she knows me well). It was so welcoming! Now that Hitchen and I are living in Paris, we're getting lots of visitors (YAY!), so I thought it would be great to make a welcome kit for my own guest room. Here's what I put in it: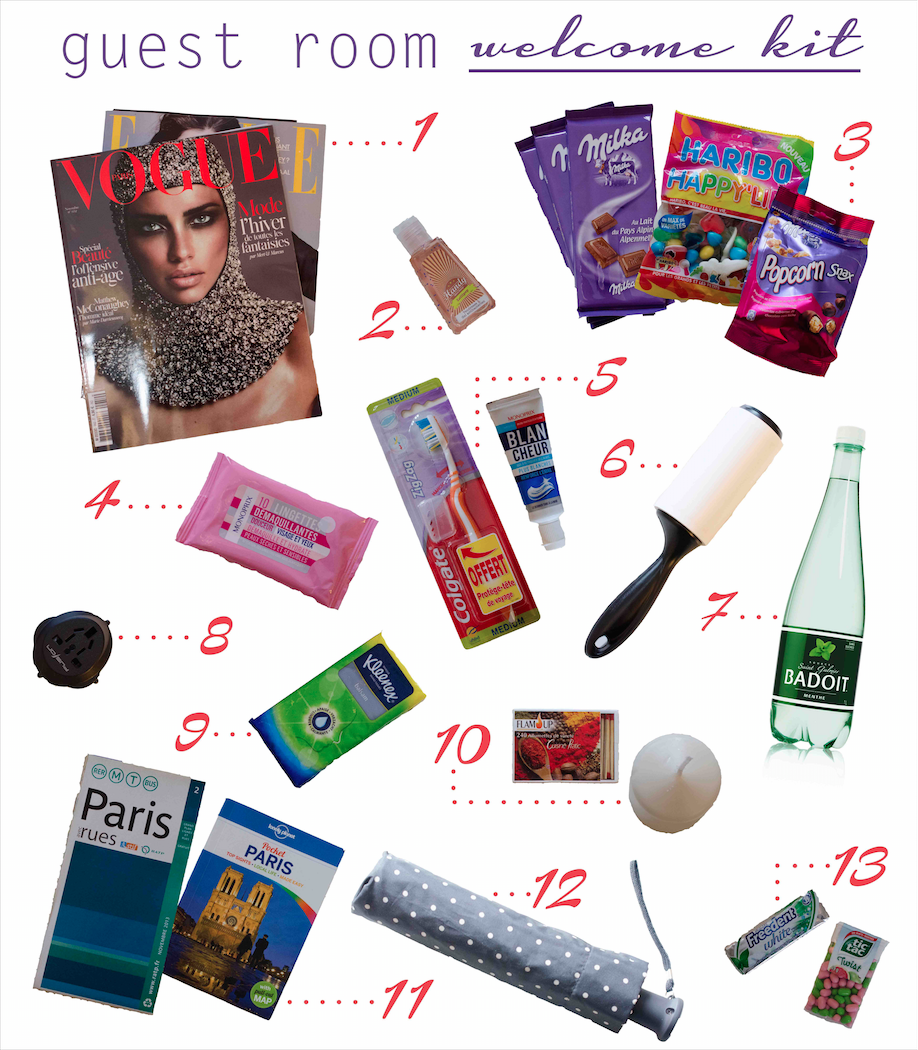 1 | Magazines ~ especially fun because they're in French
2 | Hand Sanitizer ~ a necessity when you're travelling
3 | Snacks
4 | Makeup Remover Wipes
5 | Toothbrush + Toothpaste ~ I have forgotten these more times than I can count…
6 | Lint Roller ~ a reality of staying in a house with four pets
7 | Sparkling Water
8 | Plug Adaptors ~ most of our visitors will be from Canada, so these are pretty necessary for charging phones, etc. (we bought them in bulk before arriving in France)
9 | Tissues
10 | Candle + Matches
11 | City Map + Metro/RER Map + Guide Book
12 | Umbrella ~ not useful in Newfoundland because of all the wind, but super useful in Paris
13 | Gum + TicTacs
Put it all in a nice box or basket, and you're good to go. I added a little welcome sign to the box, with the wifi network name and password.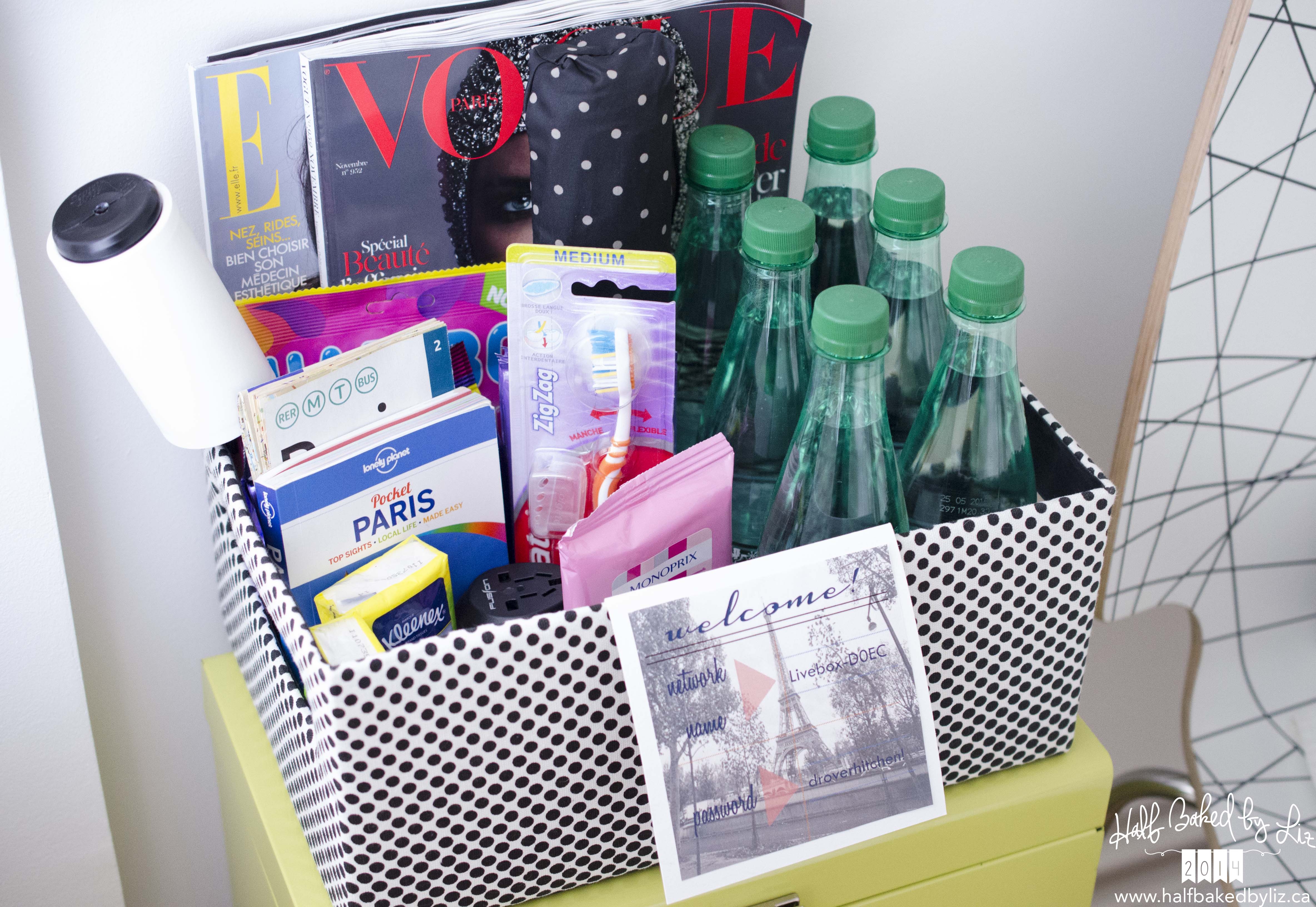 I also made sure there are towels and facecloths in the room, and some nice fresh fall flowers :)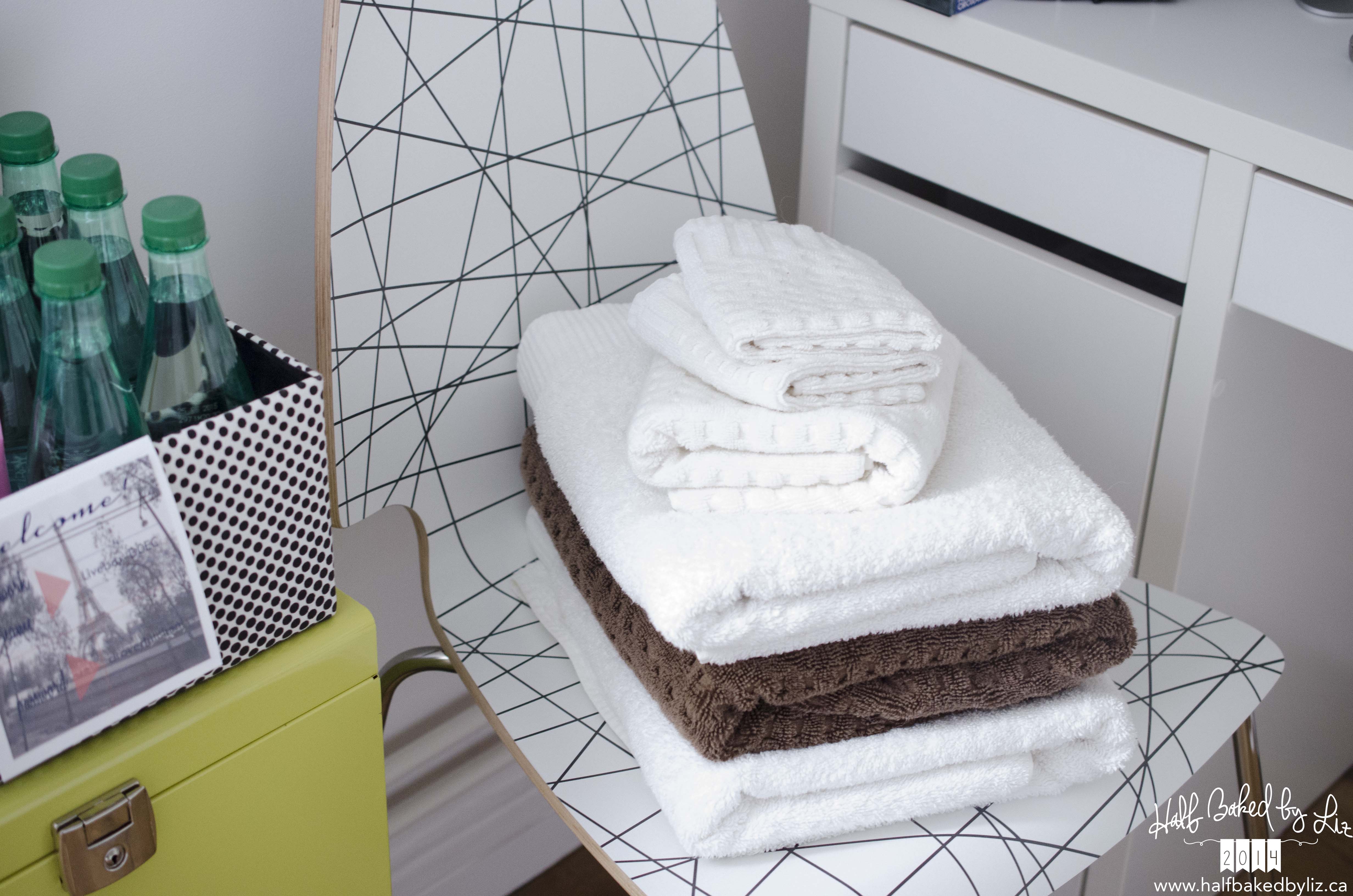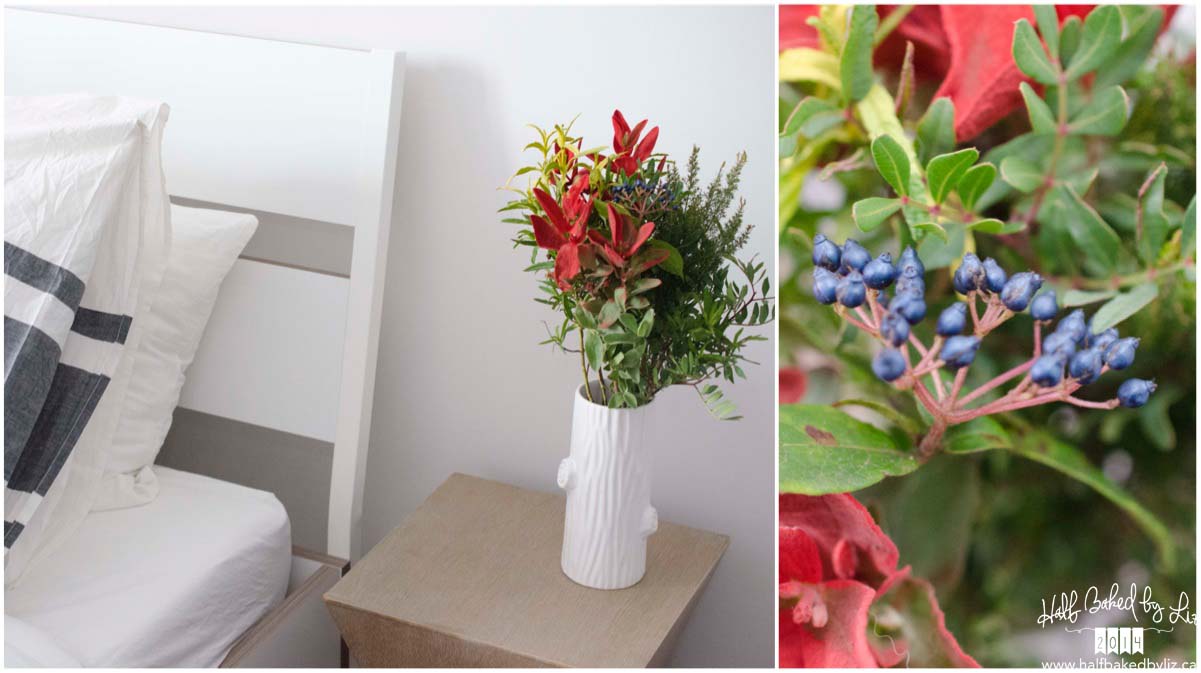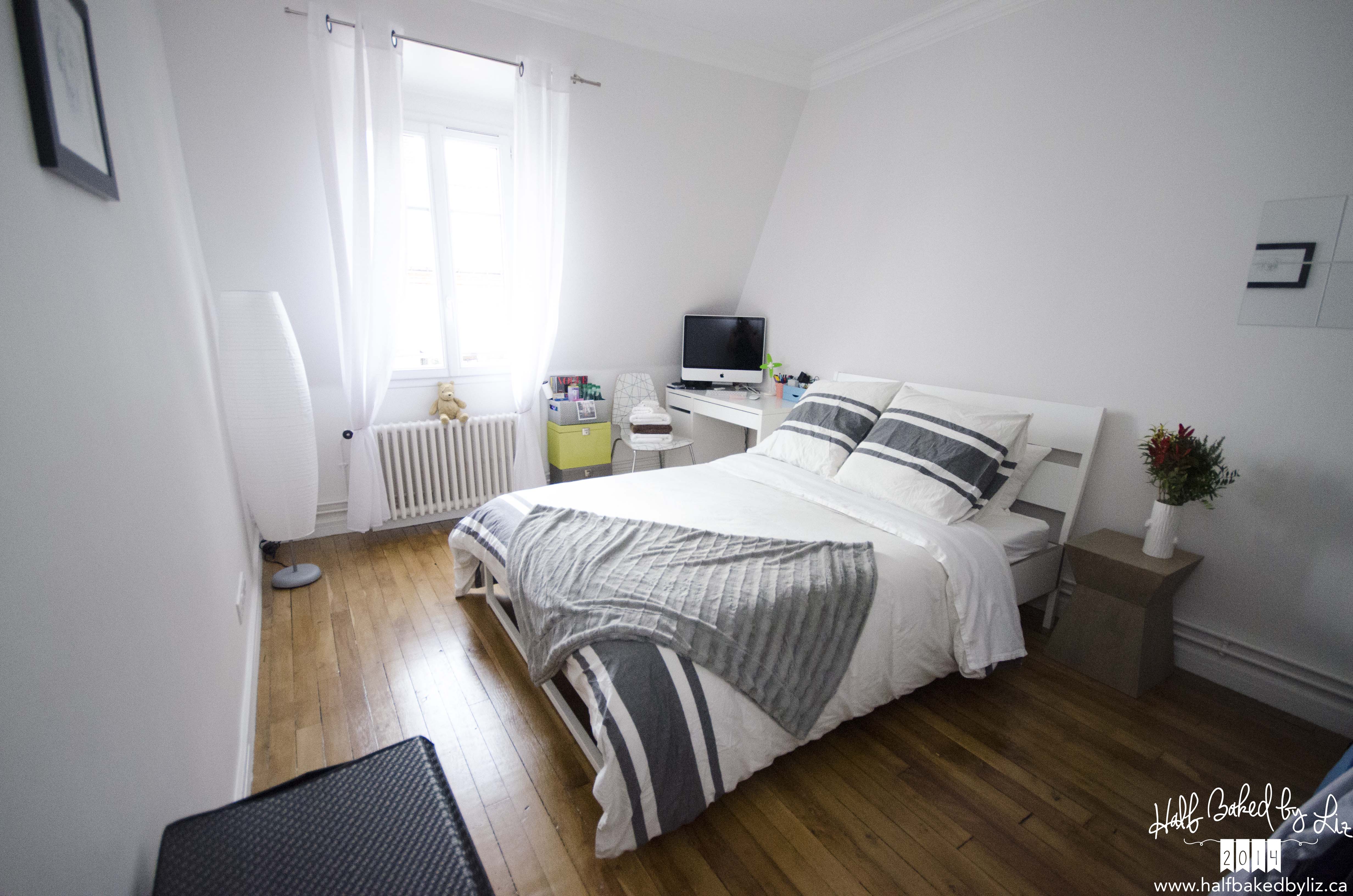 And that's it! The guest room and welcome basket are all set up, and we're very much enjoying our first visitors :) I'm so excited for a month filled with family and friends from home.