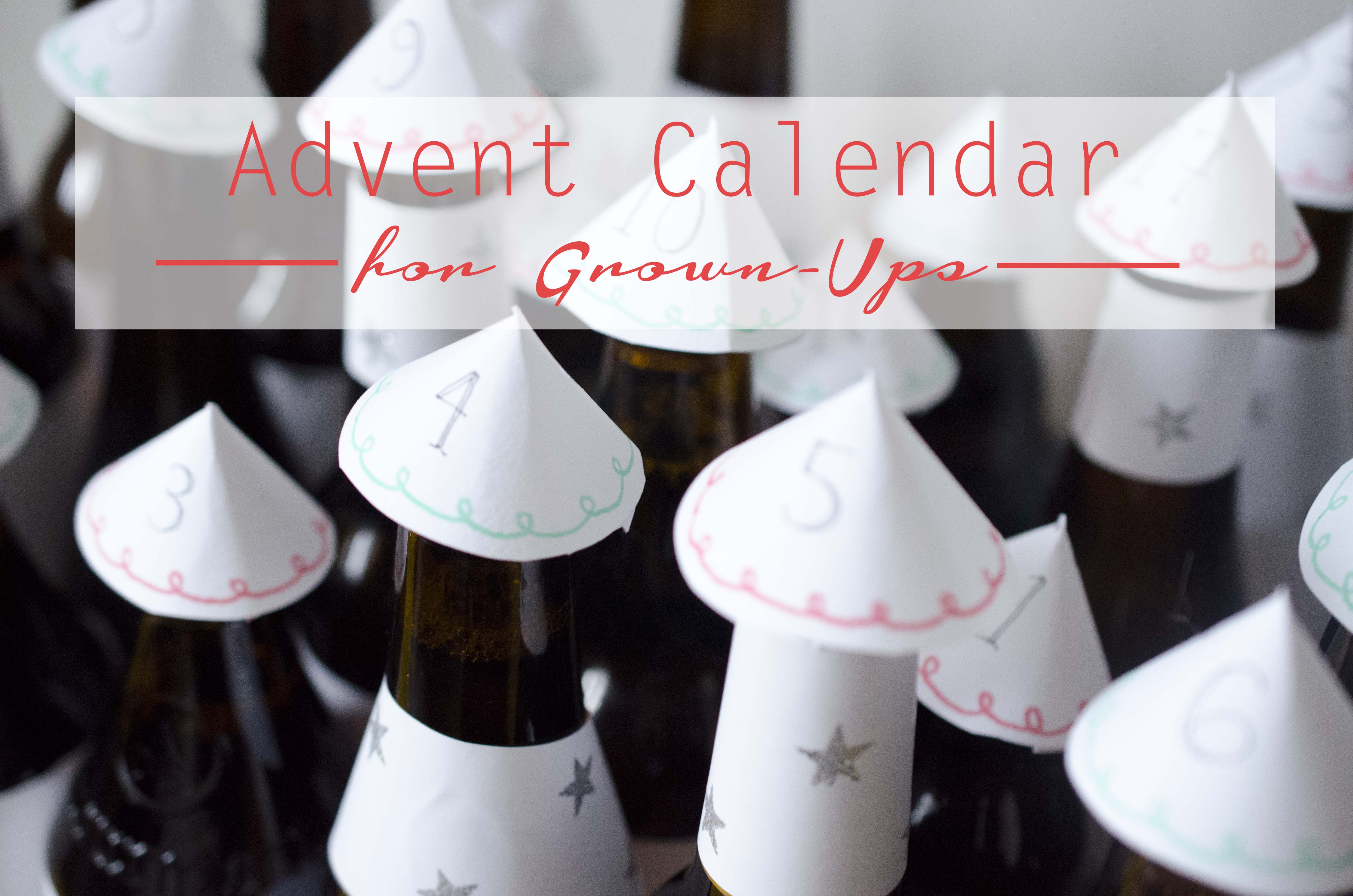 I've always loved a good advent calendar (and basically all things that are Christmas related). A couple of years ago, a company in Newfoundland began selling beer advent calendars – which my husband thought was a great idea – but they always sold out super quickly. So this year, I thought I make one for him! All I needed were 24 different beers, and a way to hide what type they were until they could be opened, one by one each day.
I started by making little hats for each of the bottles, since most of the caps had a label or brand on them. I cut out 24 circles, each about 3 inches in diameter.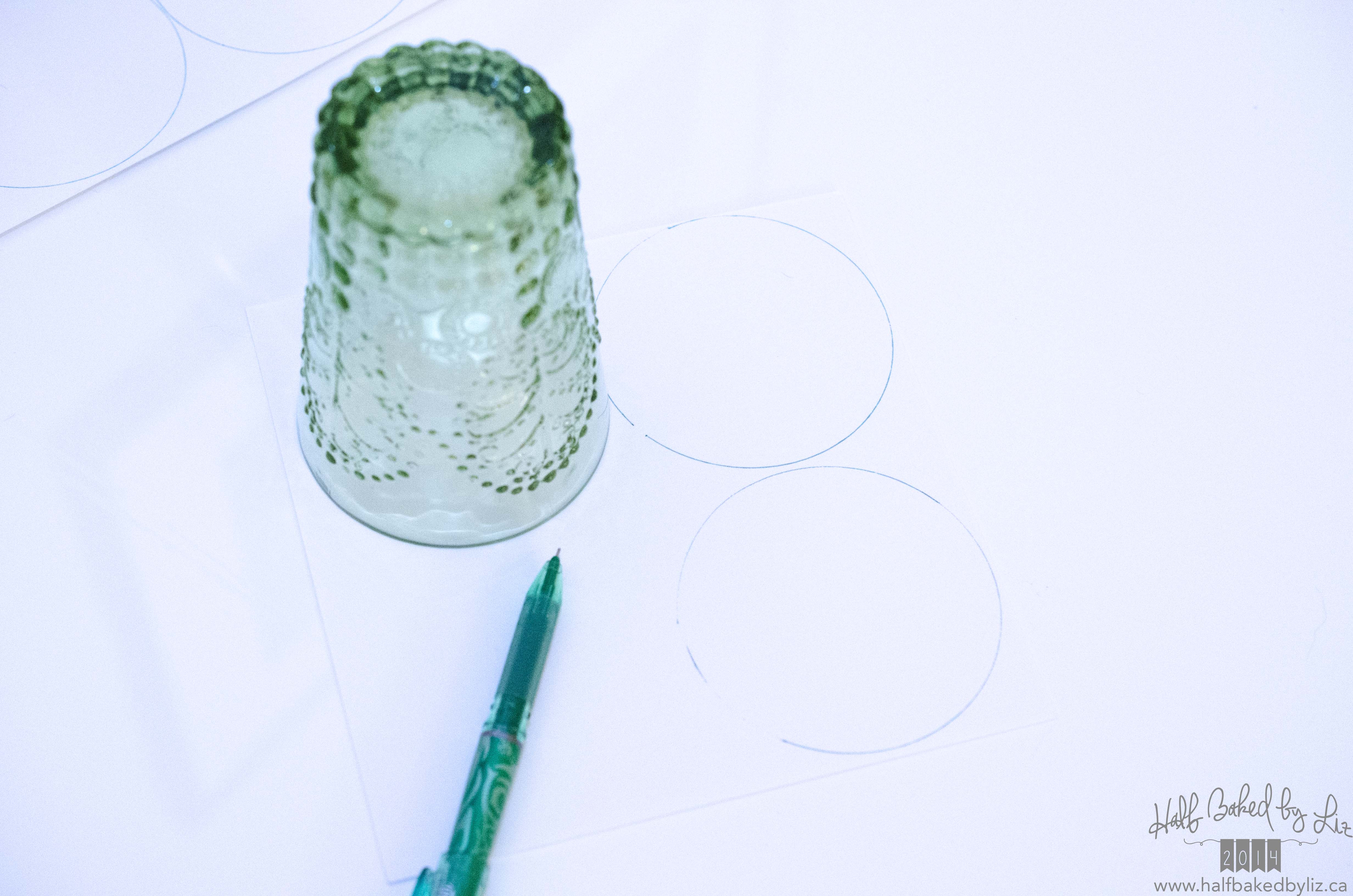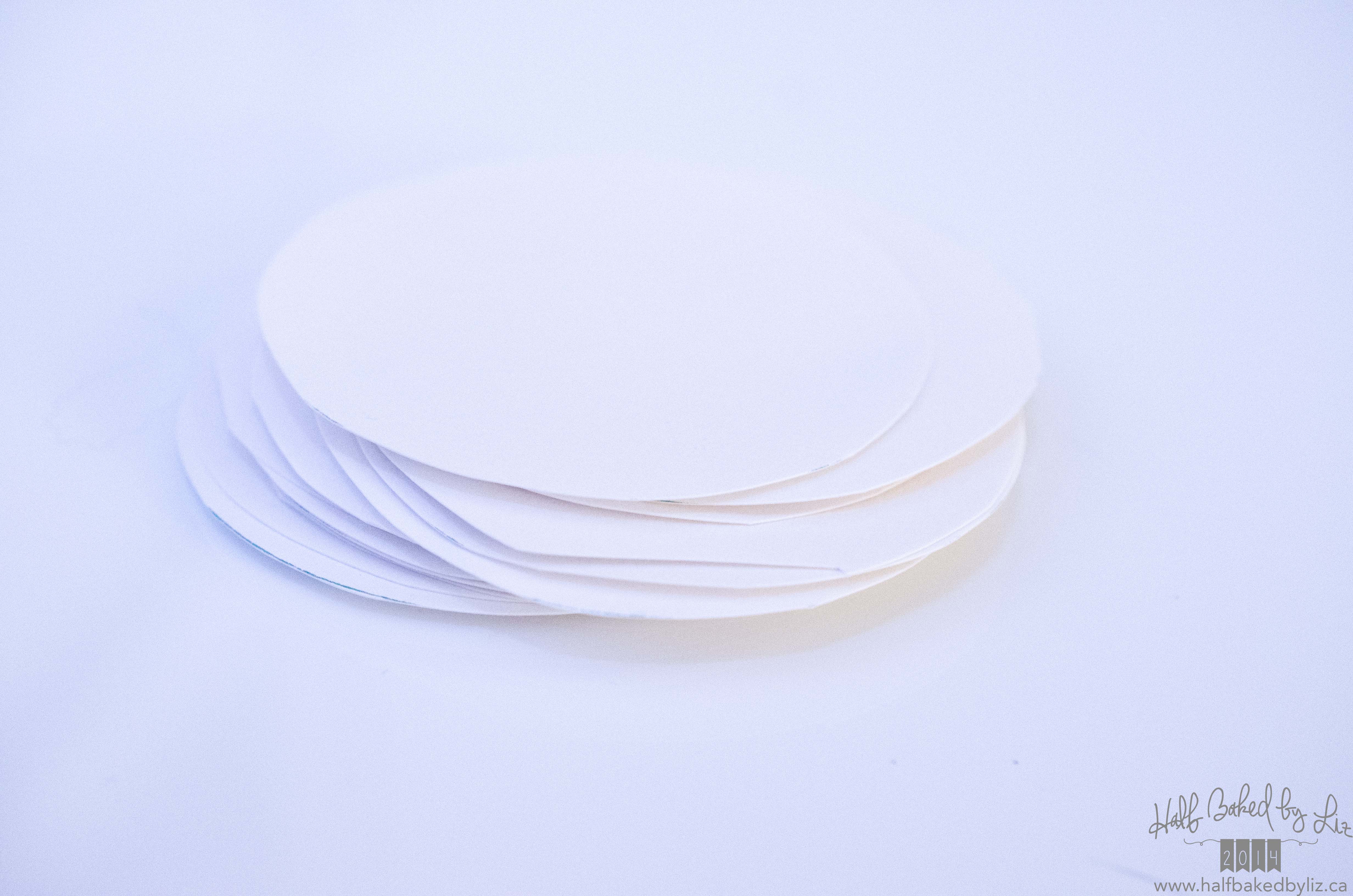 Then I made a little dot in the middle (approximate is fine), and labeled them 1 through 24.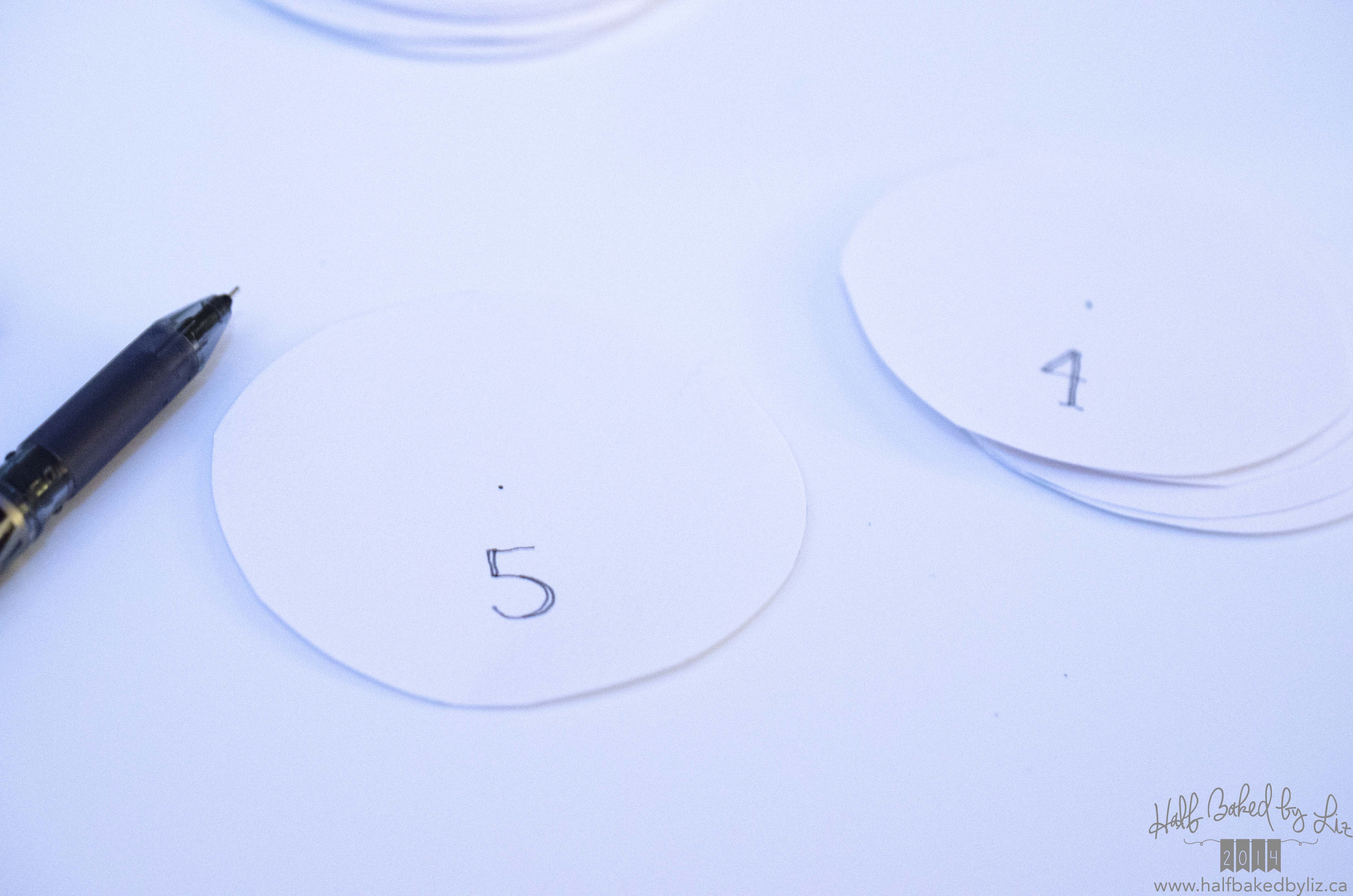 And just for fun, I added some little green and red decorations around the edges.
Then, make a cut in each circle (along the dotted line shown)…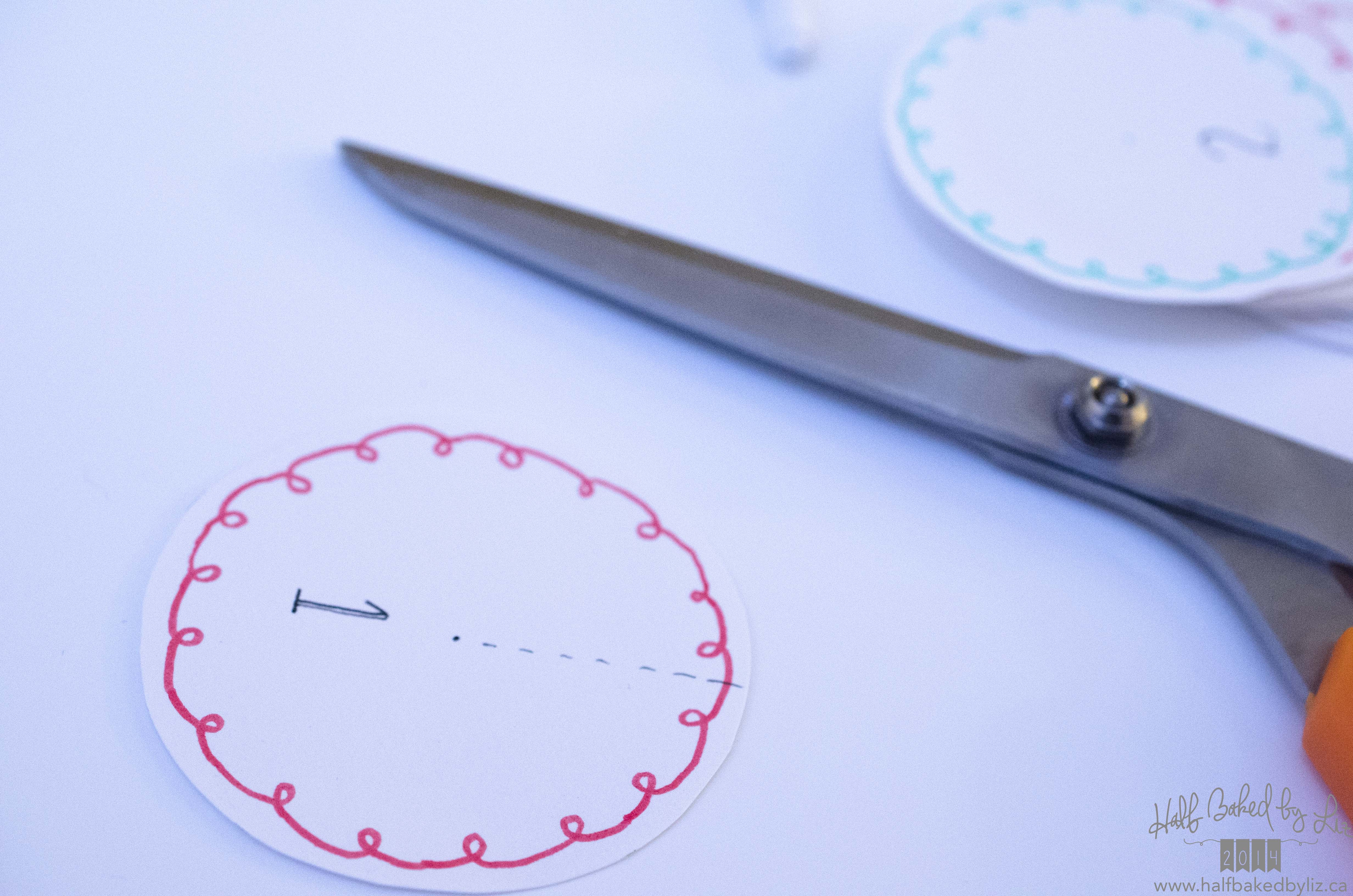 And cut out a little piece of pie.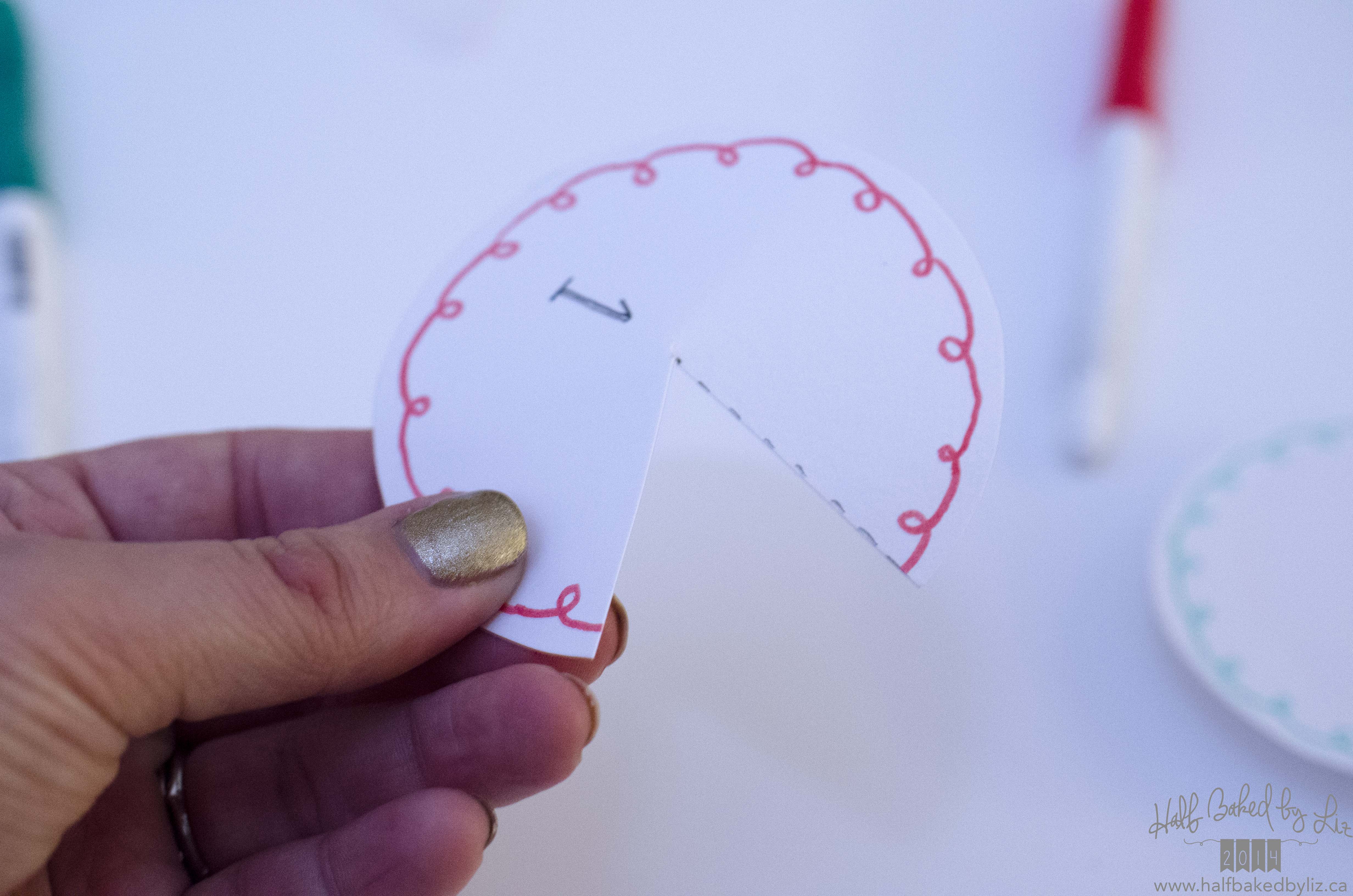 Form each into a cone, and secure with tape.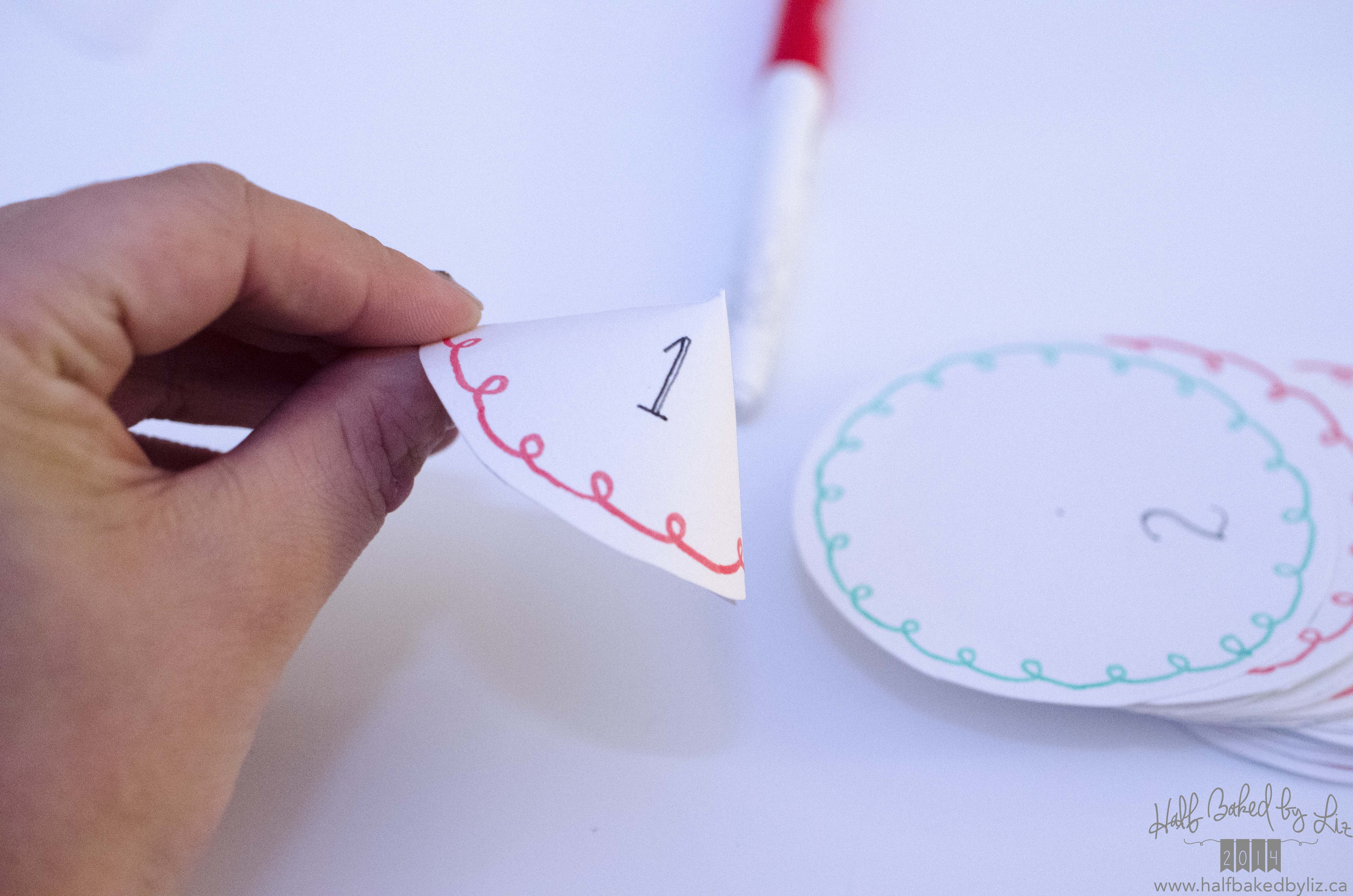 They're so cute!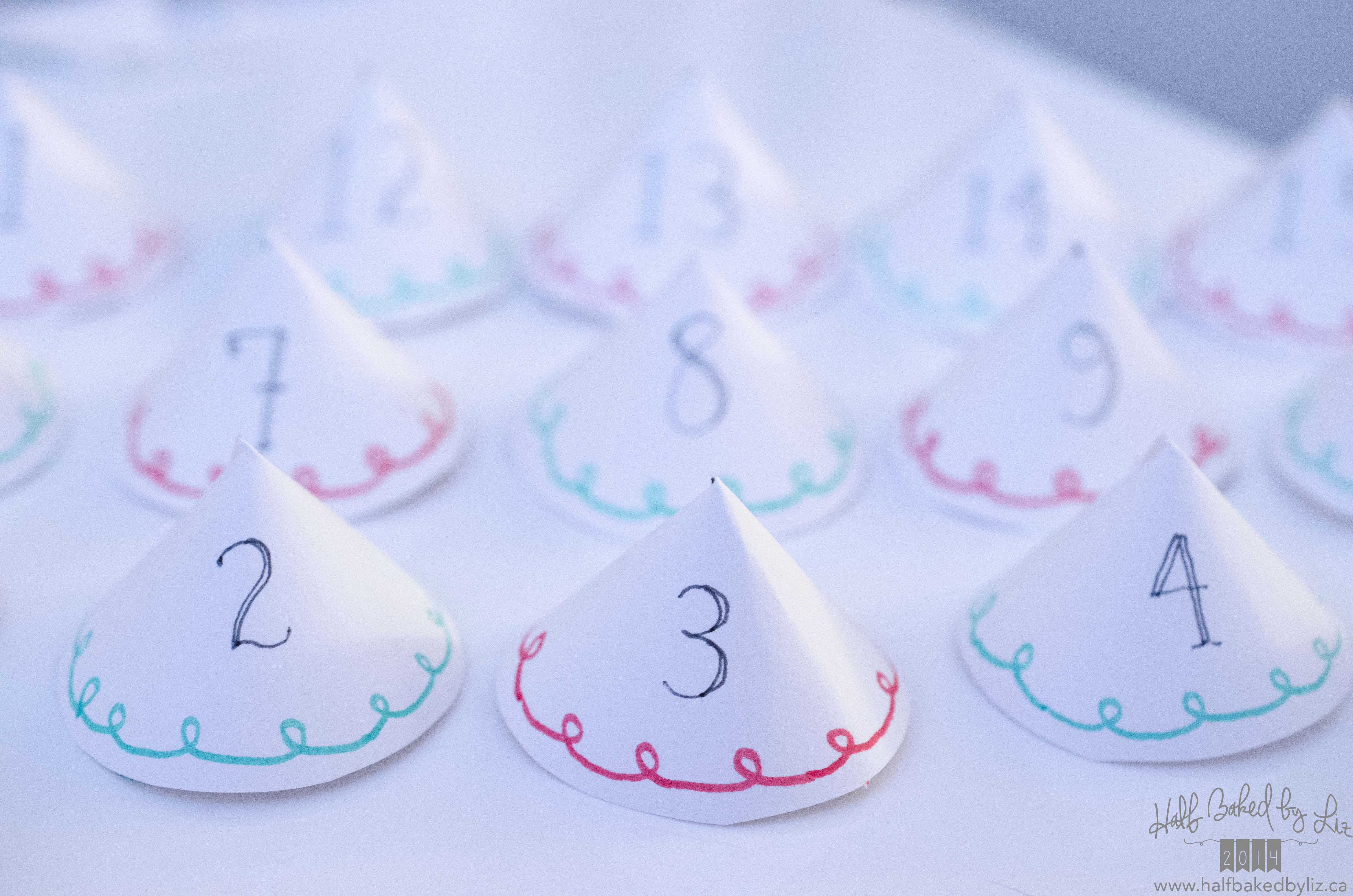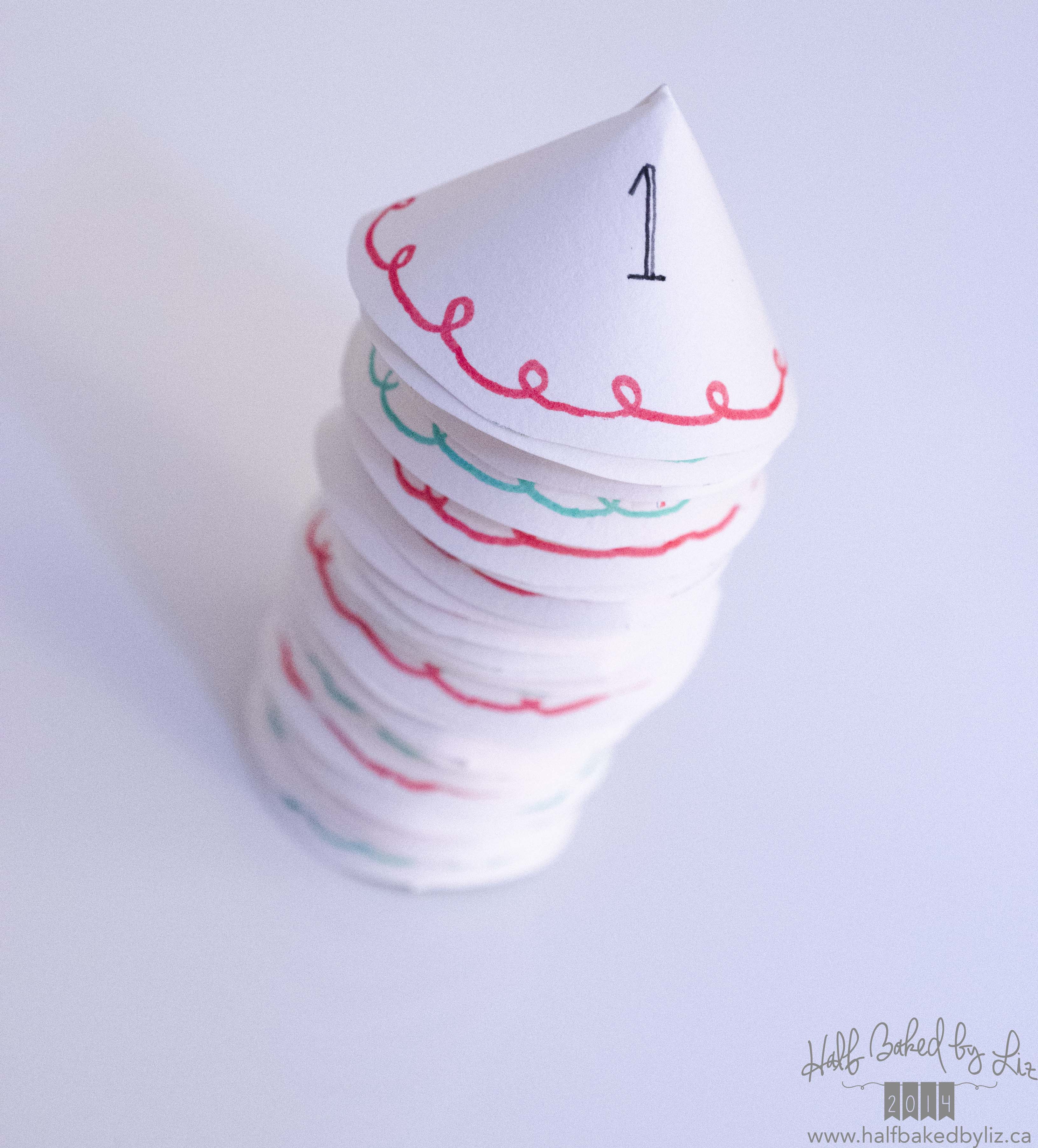 Next, I used wrapping paper to cover up any labels on the bottles.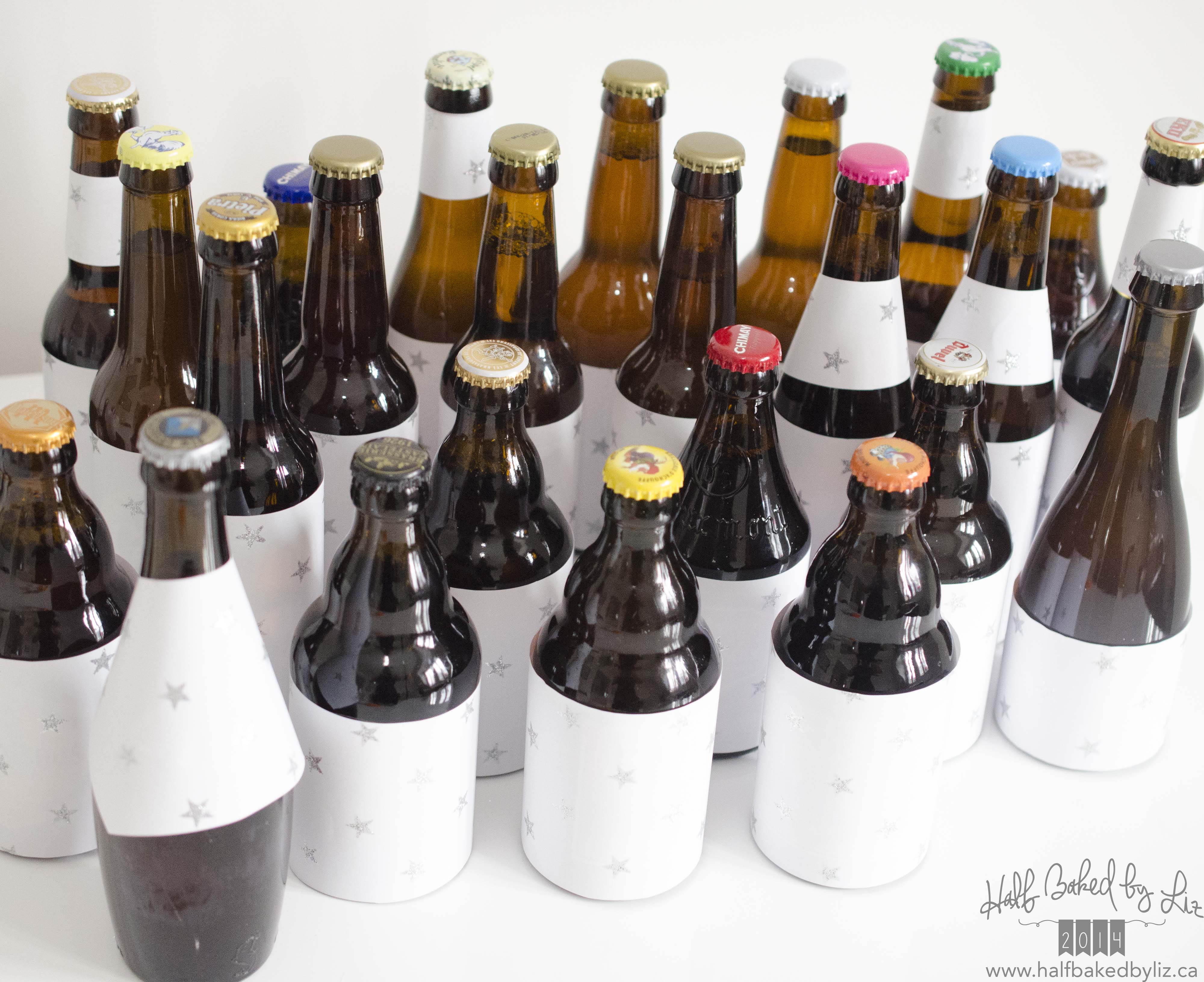 Place a rolled-up piece of tape on the top of each bottle, and stick the hats on.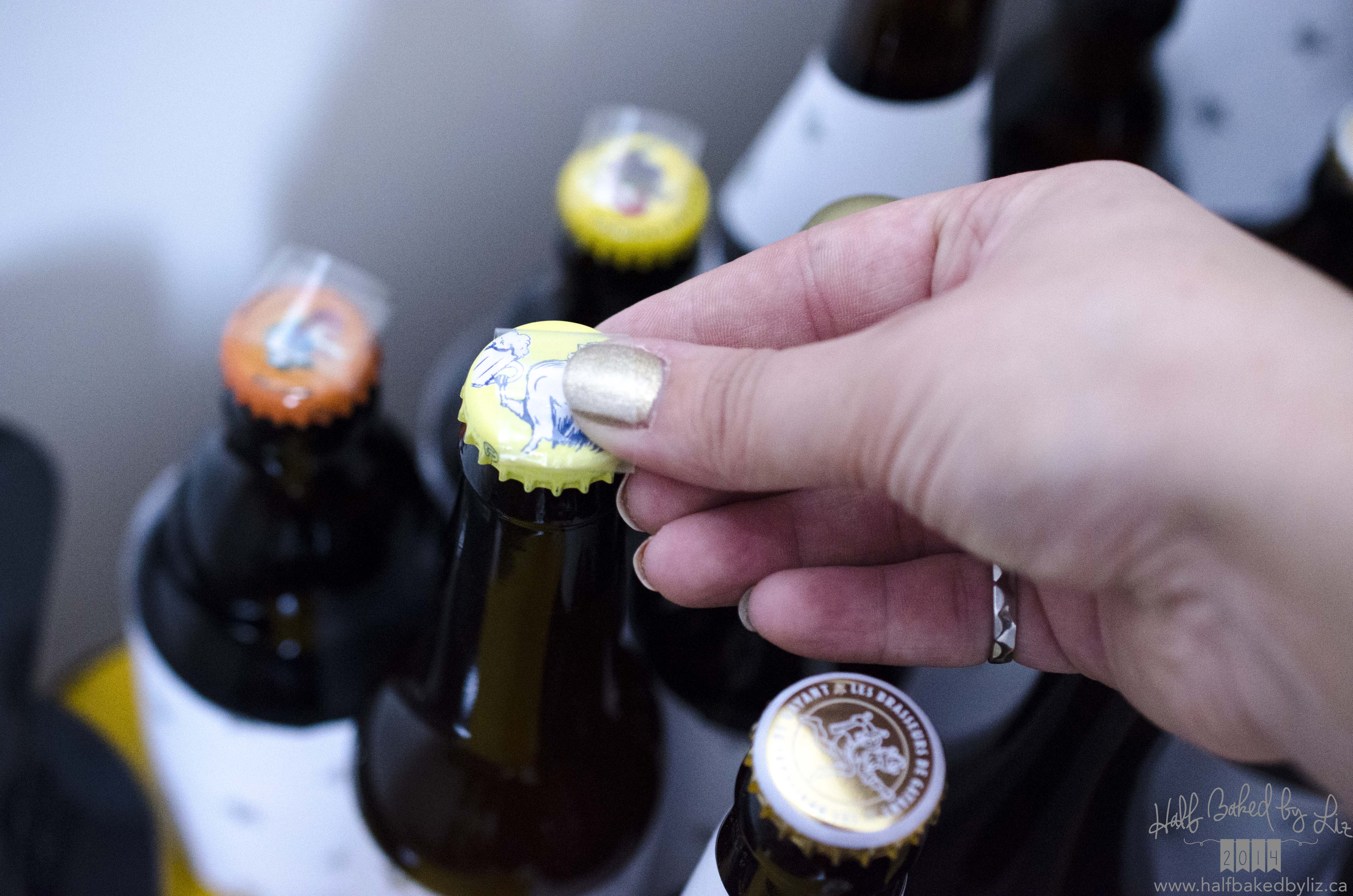 And that's it! Hitchen gets a different beer each day, and can count down the days to Christmas at the same time. Just don't forget to put each beer in the fridge the night before you want to drink it :)