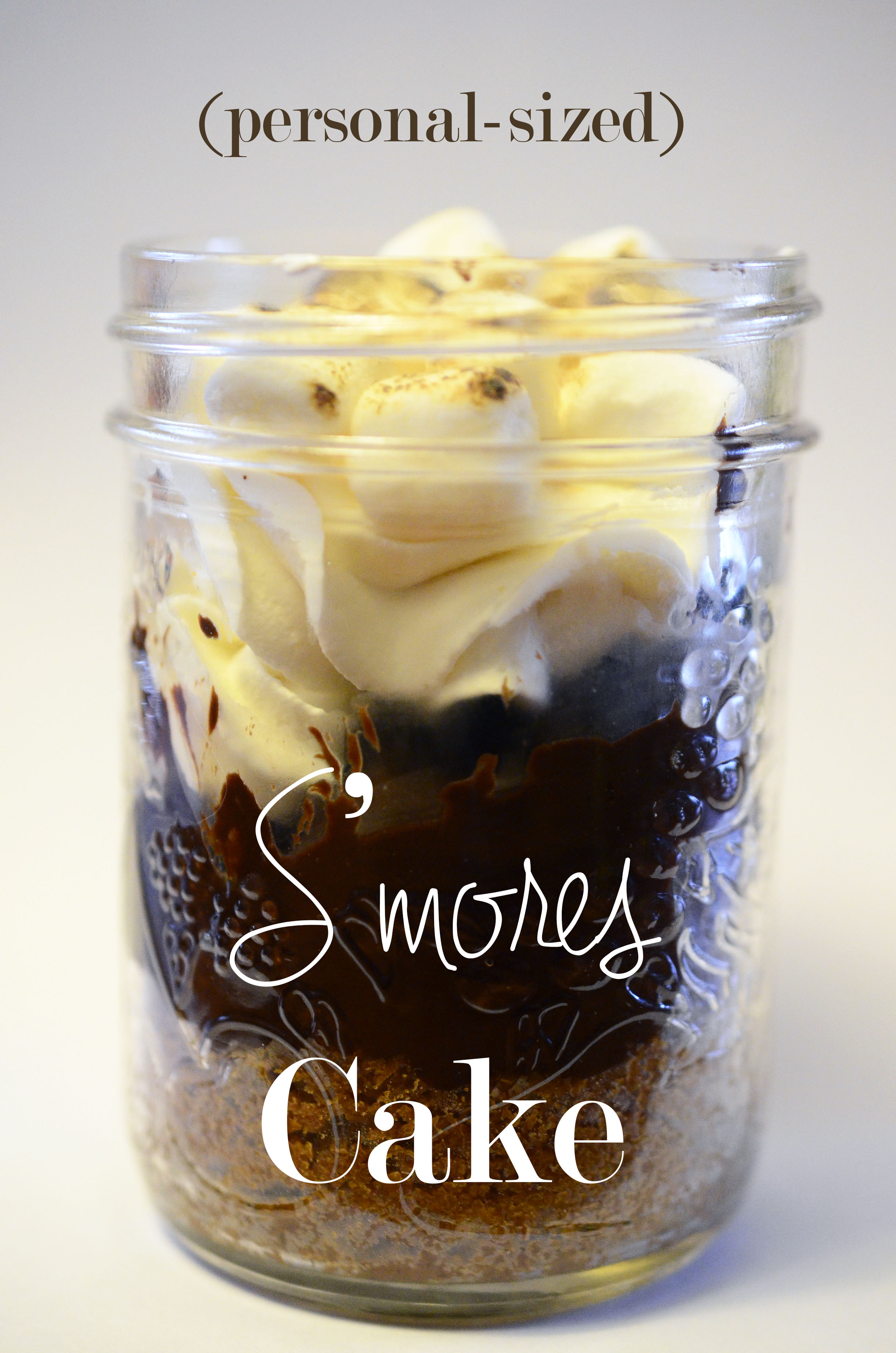 I made these little s'mores cakes in mason jars a few weeks ago when I had some friends over for supper. They're super cute (and I know I've mentioned many times how fond I am of personal-sized desserts), and taste just like the real thing with a little something extra. I was also super excited when I saw nearly this same post on cupcakes an cashmere today, while doing my daily blog reading! Holy moly, what a coincidence! (Also, I dies for cupcakes and cashmere ♥)
Here's how I made them:
INGREDIENTS
8 250mL mason jars
2 cups graham crackers crumbs
1/2 cup melted butter
1/2 teaspoon cinnamon
8 chocolate cupcakes, room temperature (I made mine from scratch – recipe here)
1/4 cup crushed peanuts
1 ½ cups whipping cream
2 cups chocolate chips
1/4 cup sugar
1 teaspoon vanilla
1 to 2 cups mini marshmallows
DIRECTIONS
Preheat your oven to 350F. In a small bowl, mix together the graham crumbs, melted butter, and cinnamon. Divide the mixture between the 8 mason jars, and tamp it down (I used an oven thermometer). Bake for ~10 minutes, until golden. Set jars aside to cool.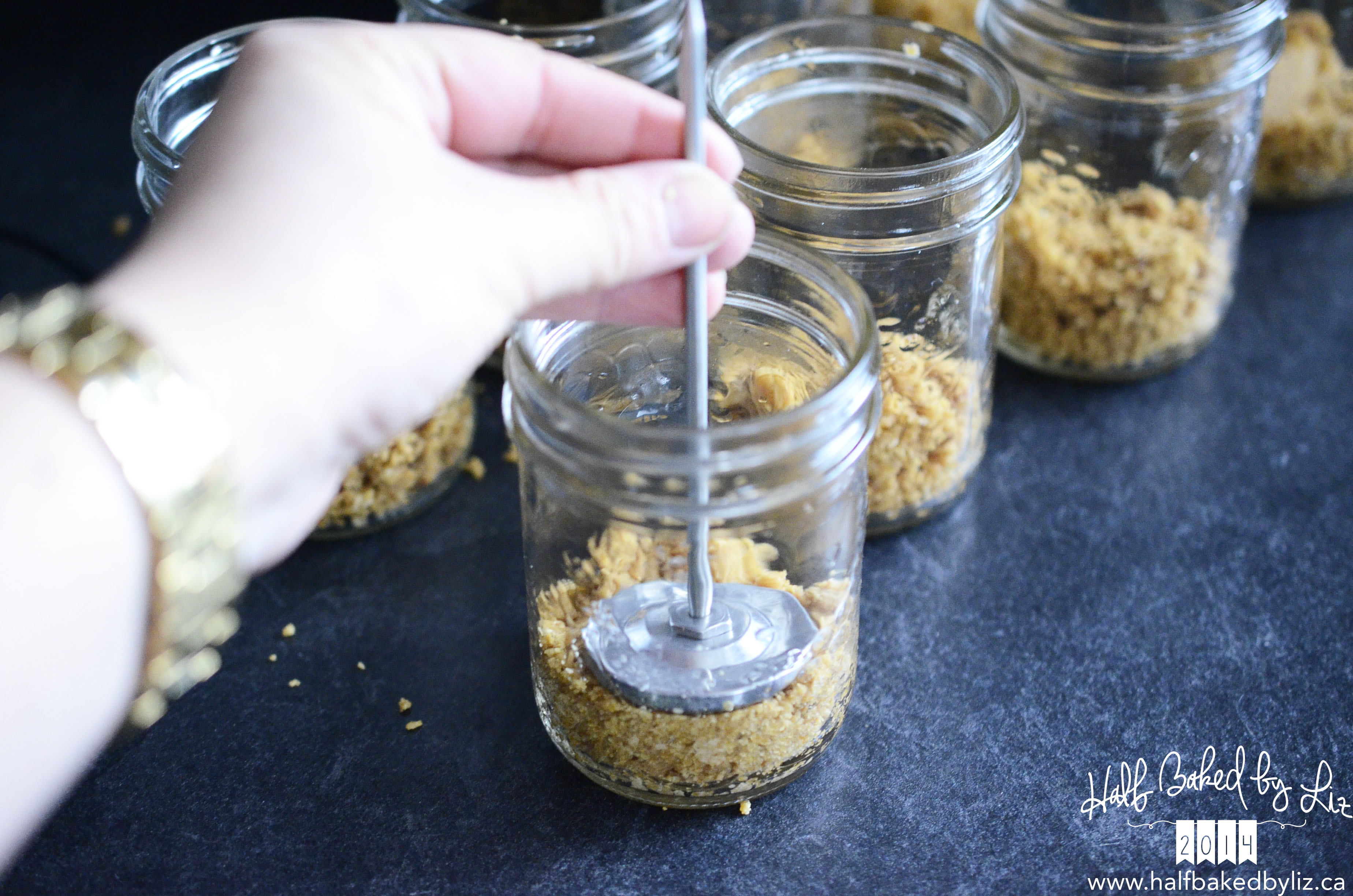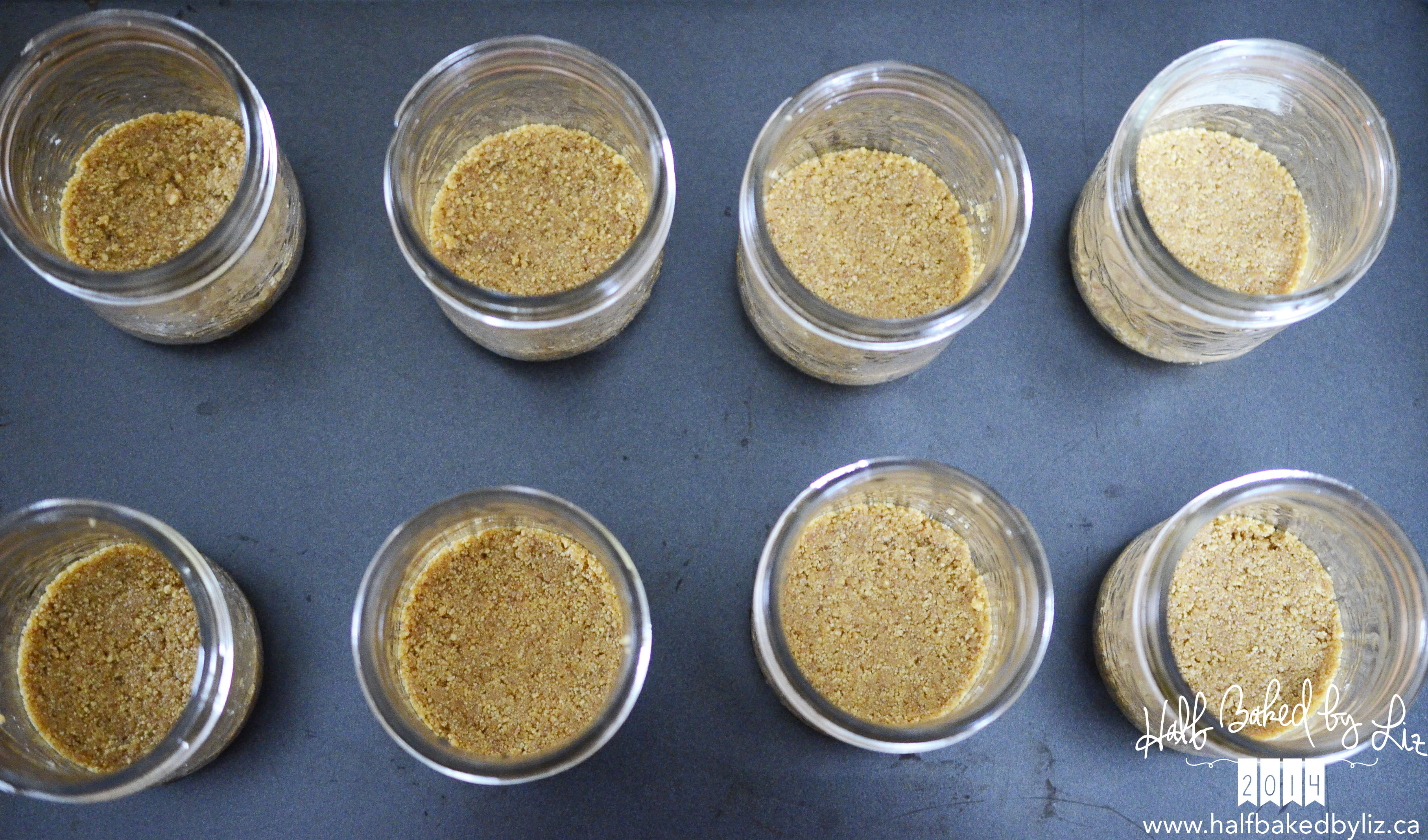 Meanwhile, make your cupcakes (or have them pre-made beforehand… or just buy them!). Once they're cooled, add them to the jars.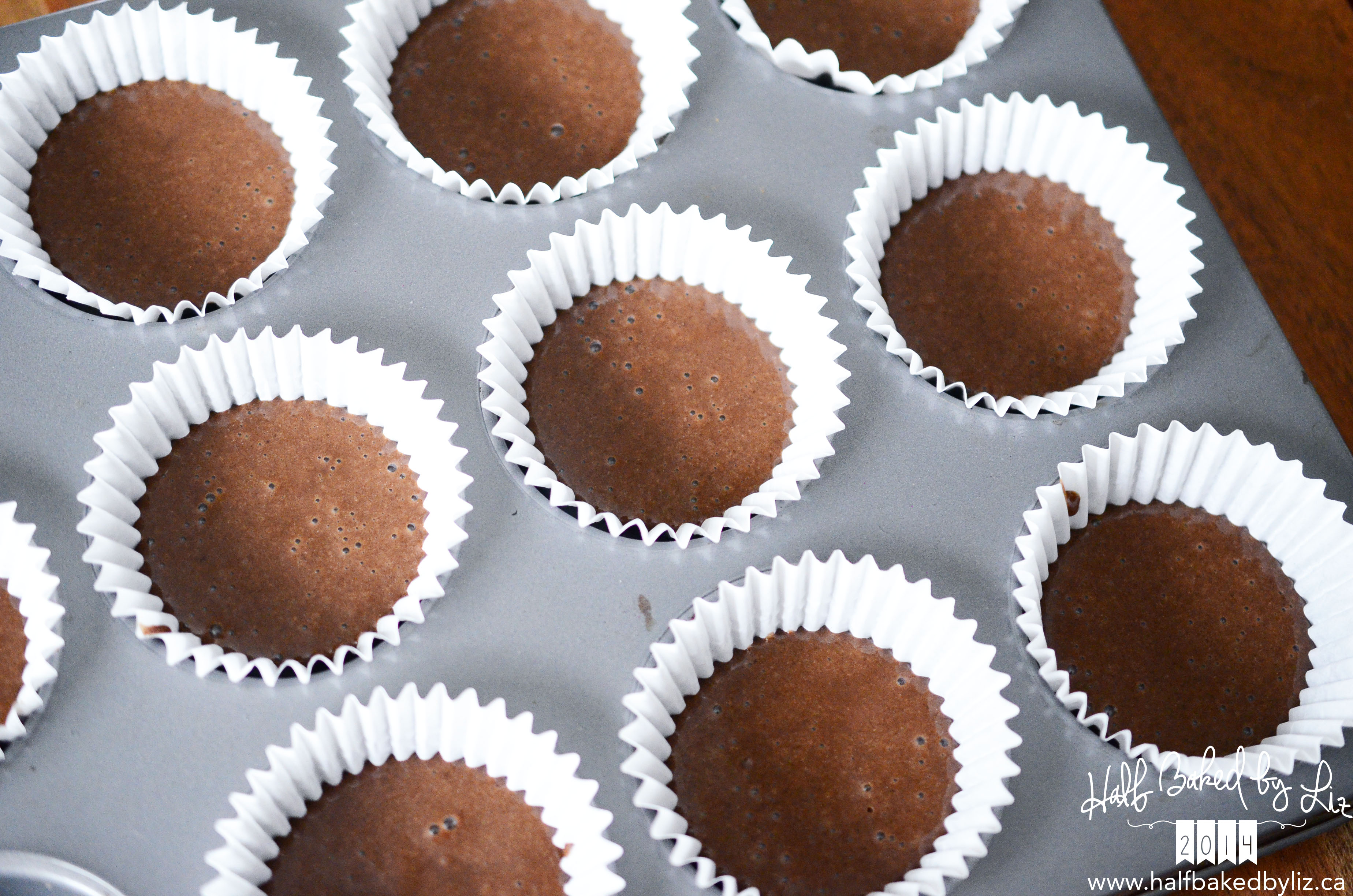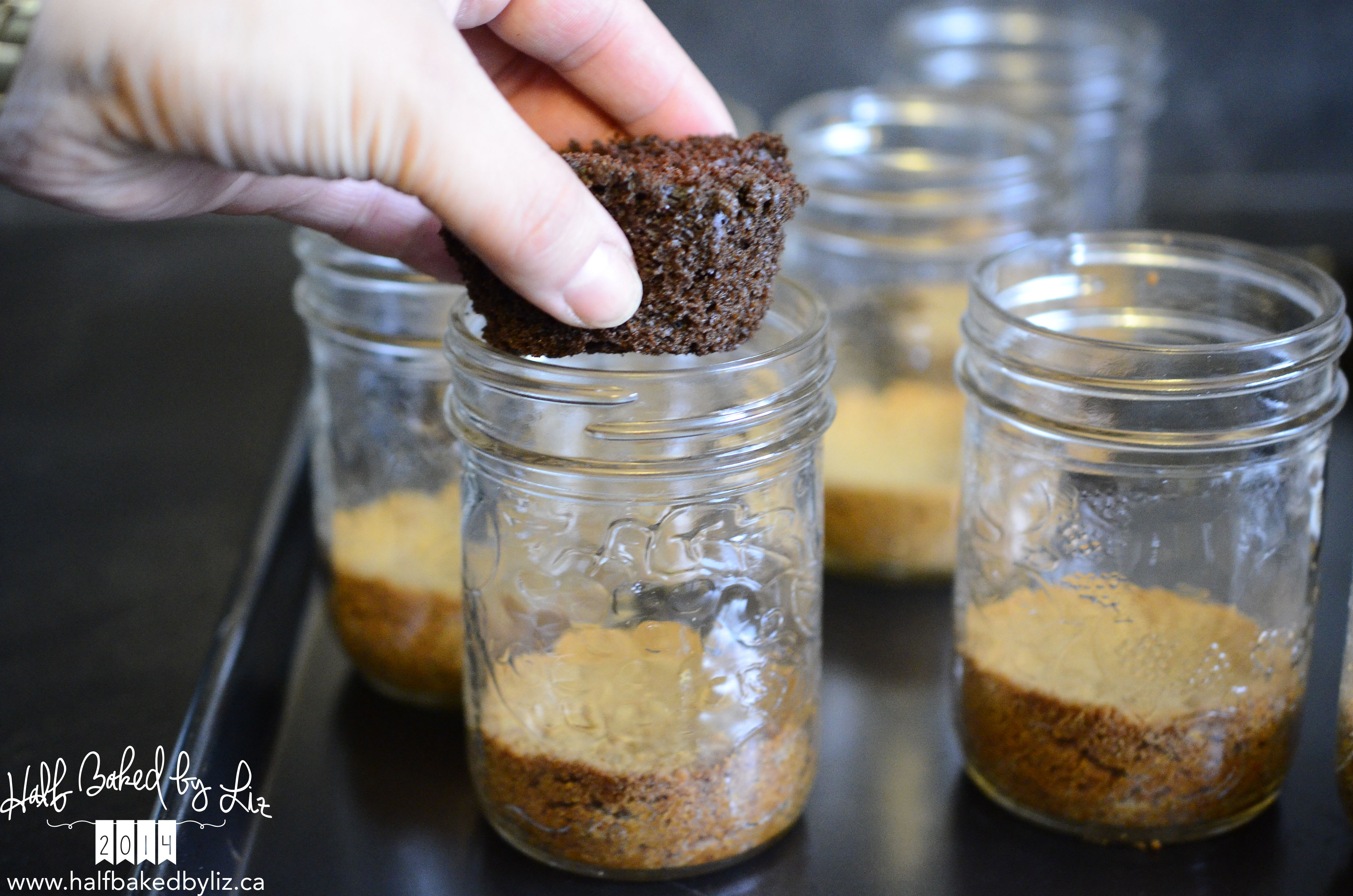 Next, make the ganache. Heat 1/2 cup of the whipping cream in a double boiler until very hot and steaming, but not boiling. Pour the hot cream over the chocolate chips, and stir until all the chocolate is melted. Add the ganache to the jars.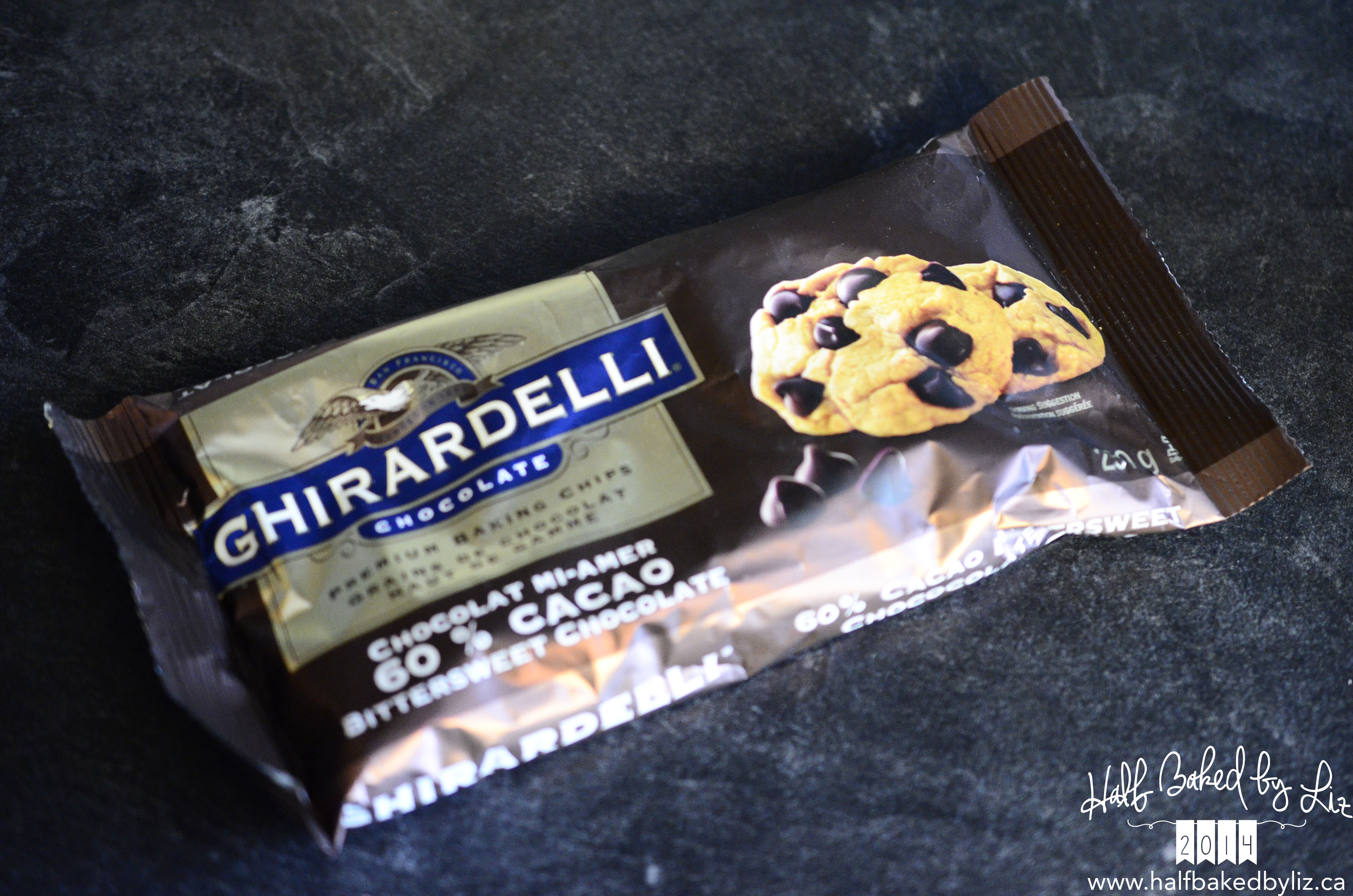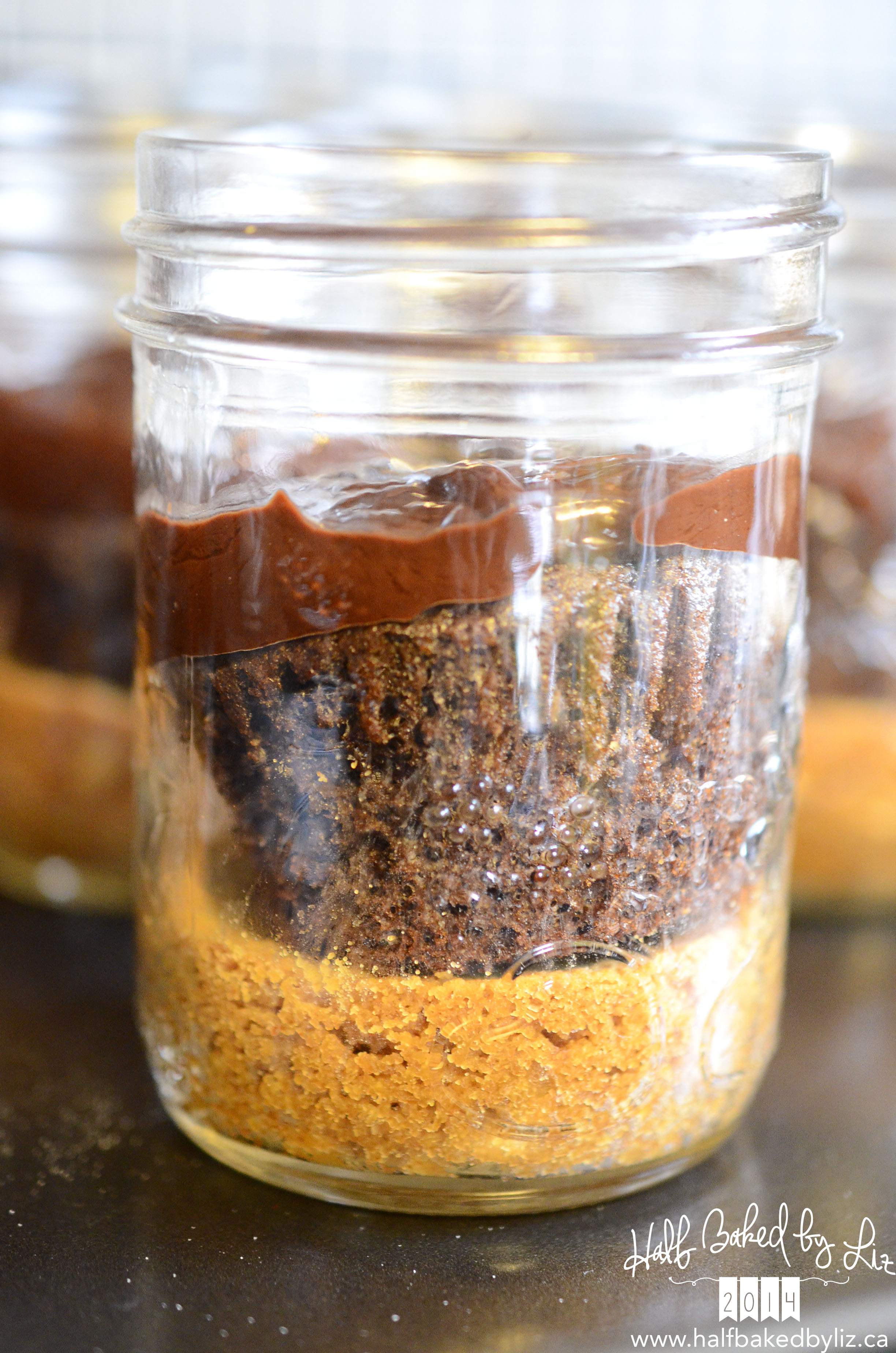 In the bowl of an electric mixer, whip the remaining 1 cup of cream, sugar, and vanilla until soft peaks form. Pipe into the jars.
Sprinkle the peanuts on top, and then add marshmallows.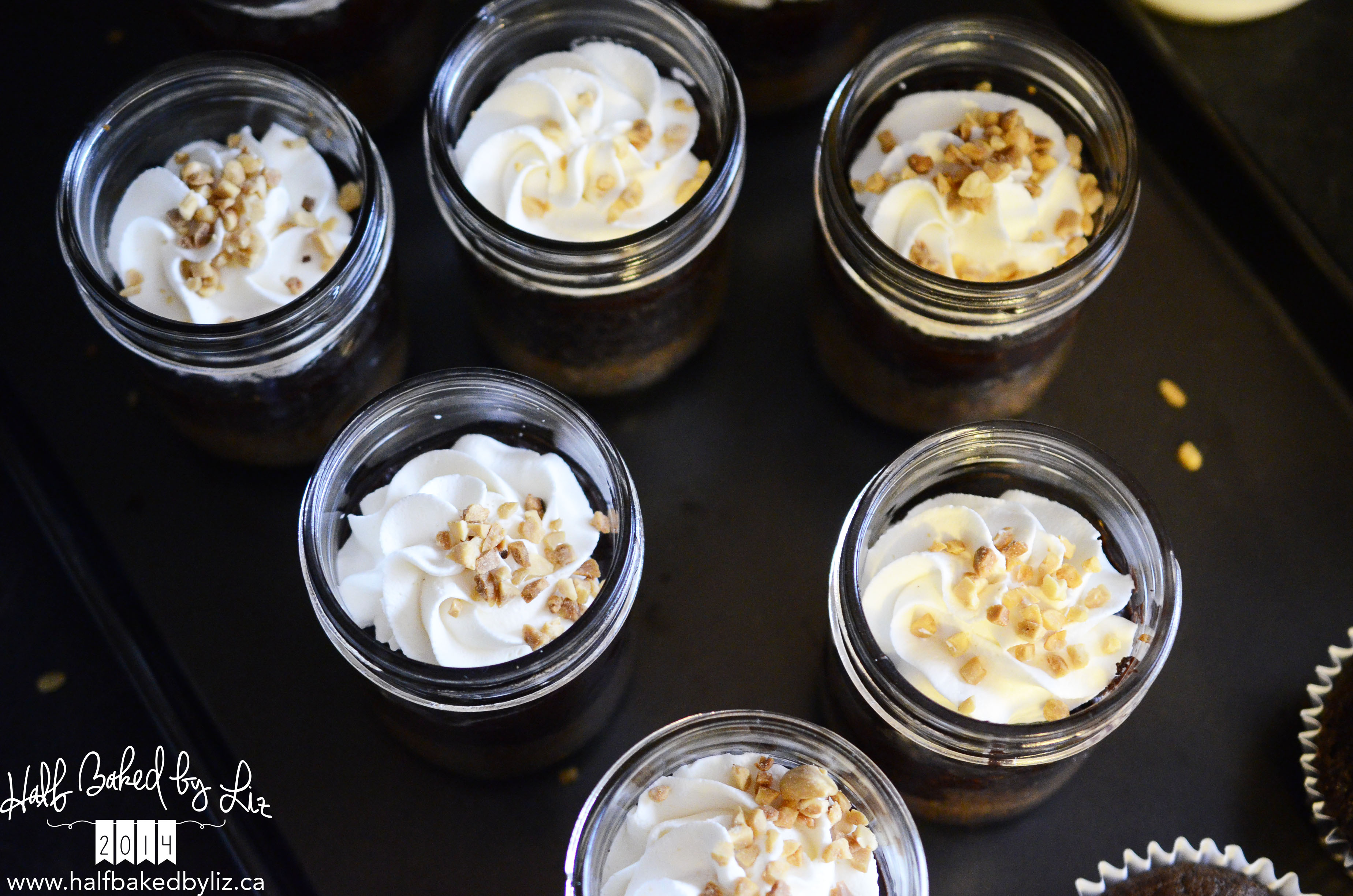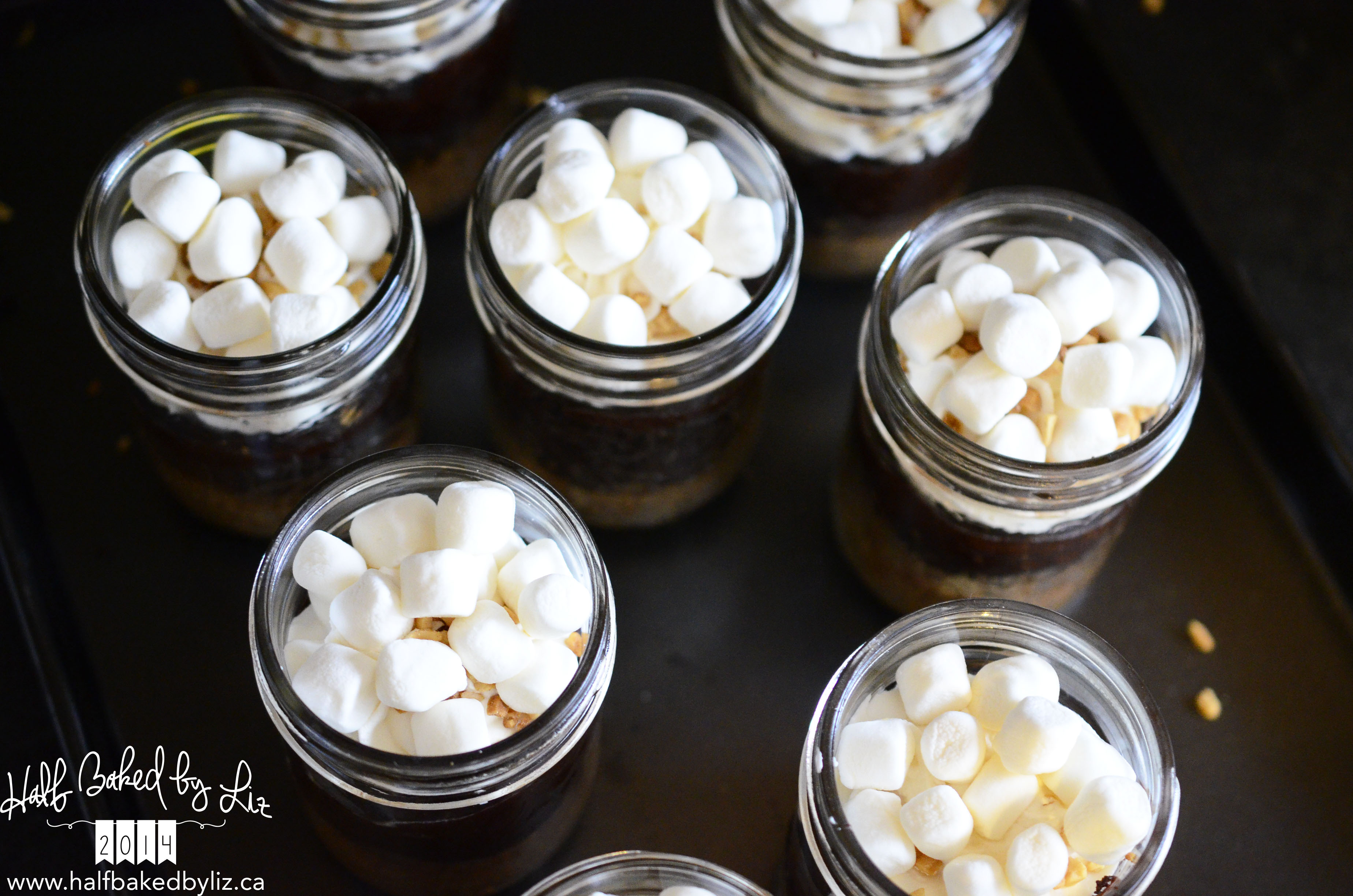 Toast the marshmallows with a kitchen torch, and voila!! Om nommmm.