I know I'm a bit of a crazy dog/cat mom (actually, I prefer overly enthusiastic, but whatever), but I can't be the only one who celebrates their pet's birthday?! My furries are my family, and I'm pretty sure they enjoy a birthday cake even more than most people I know. I made this dog-friendly cake for Stella's birthday at the beginning of May, and the girls loved it so much, that I decided to make it again for Layla's birthday* and share the recipe. Layla is a really fussy eater, but even she loves this cake.
*Actually her "gotcha day" – we adopted her from the SPCA, and since we don't know her actual birthday, we celebrate the day we brought her home.

INGREDIENTS
makes one 6″ dog cake
1 egg
30 g peanut butter
30 g olive oil
20 g honey
1 teaspoon vanilla extract
70 g mashed banana (or other fruit puree)
35 g shredded carrot
145 g whole wheat flour
1 1/2 teaspoons baking powder
125 g plain yogurt
—————————-
for the "frosting";
200 g fromage blanc (or very thick greek yogurt)
15 g honey
food colouring (optional)
sprinkles (optional)
DIRECTIONS
Preheat the oven to 180°C (350°F). Oil a 6″ cake pan, line the bottom with parchment, and set aside. Combine the egg, peanut butter, olive oil, honey, and vanilla in a bowl, and whisk together.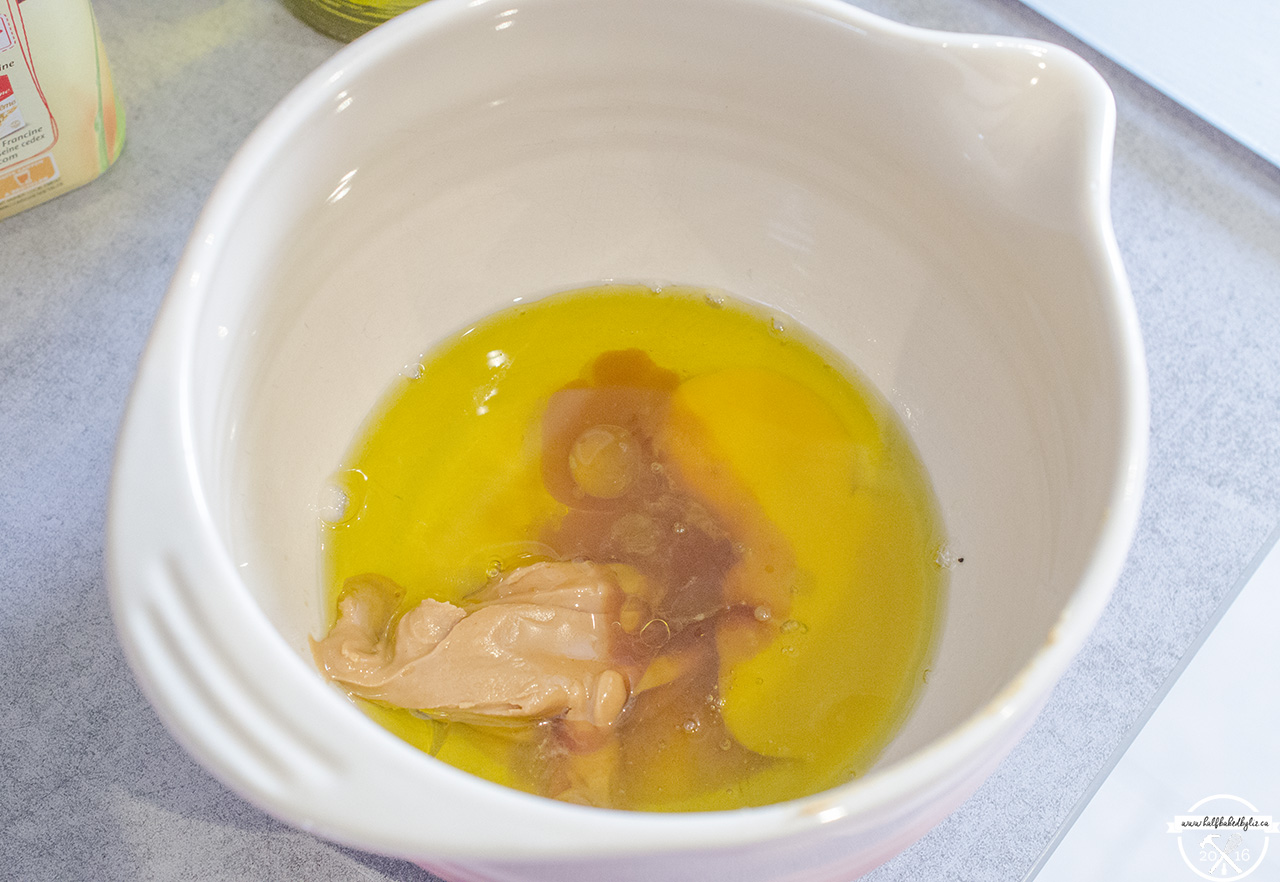 Stir in the banana (I actually used peach puree because I was out of bananas) and carrot.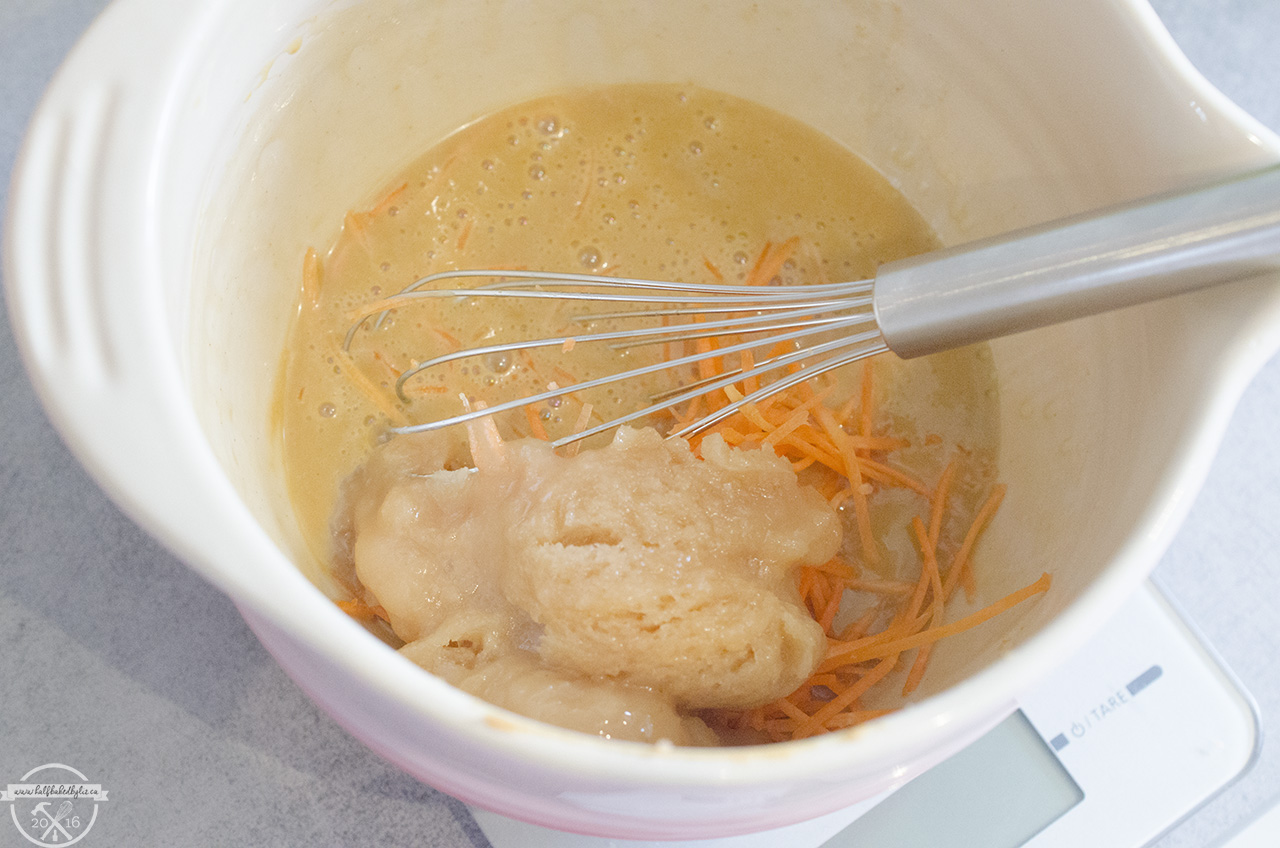 Mix in the flour and baking powder, followed by the yogurt.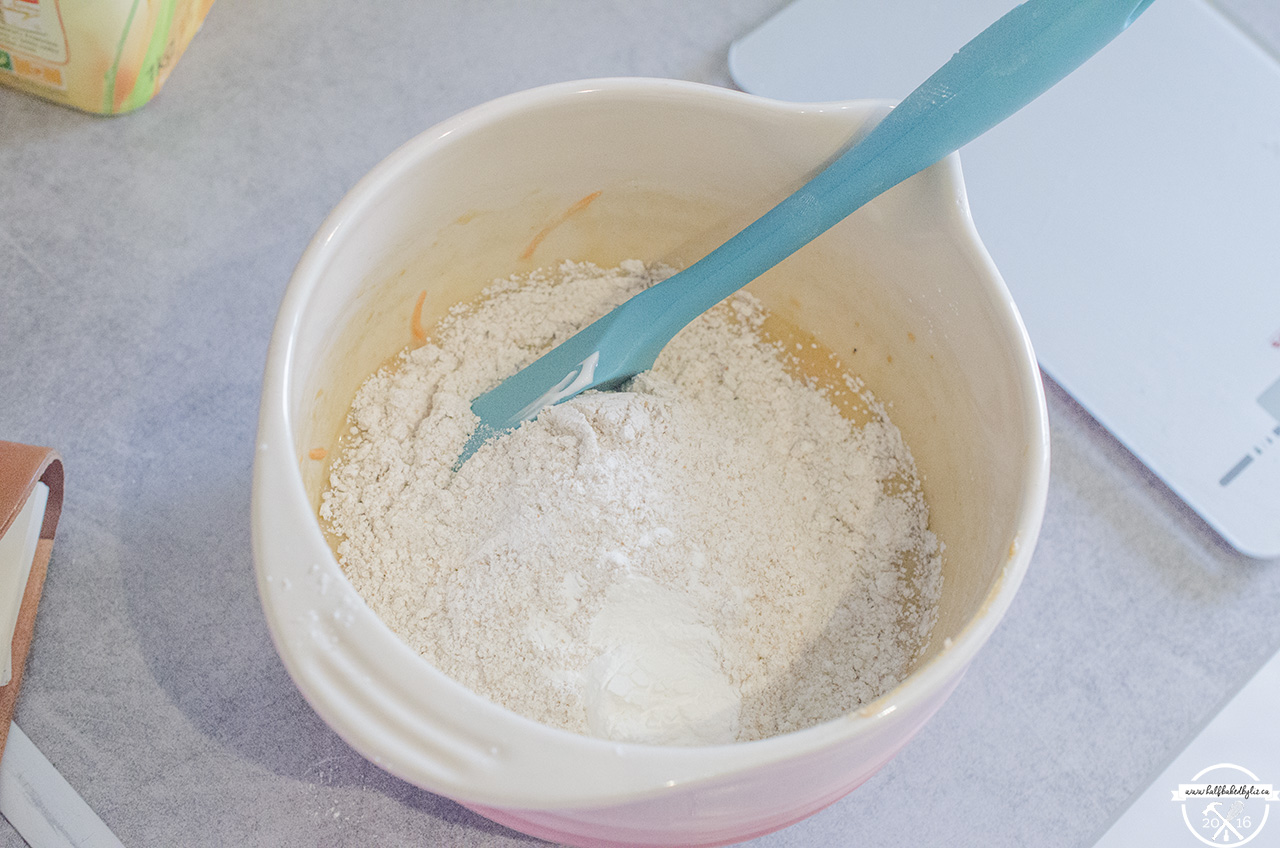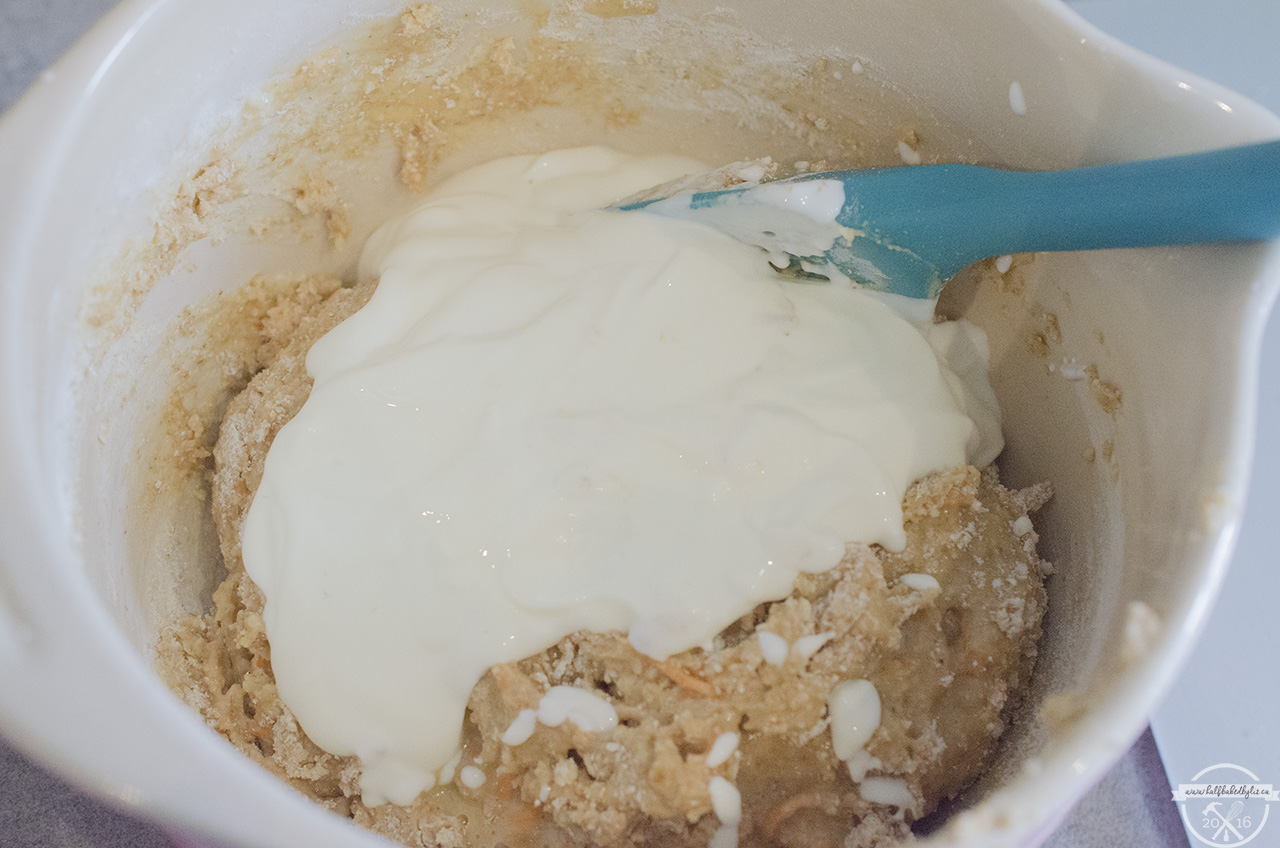 Bake for about 35 minutes, or until a toothpick inserted into the center comes out clean. Allow the cake to cool completely on a wire rack.
Next make the frosting, by combing the fromage blanc (or thick greek yogurt), honey, and food colouring in a small bowl. Whisk for several minutes until smooth.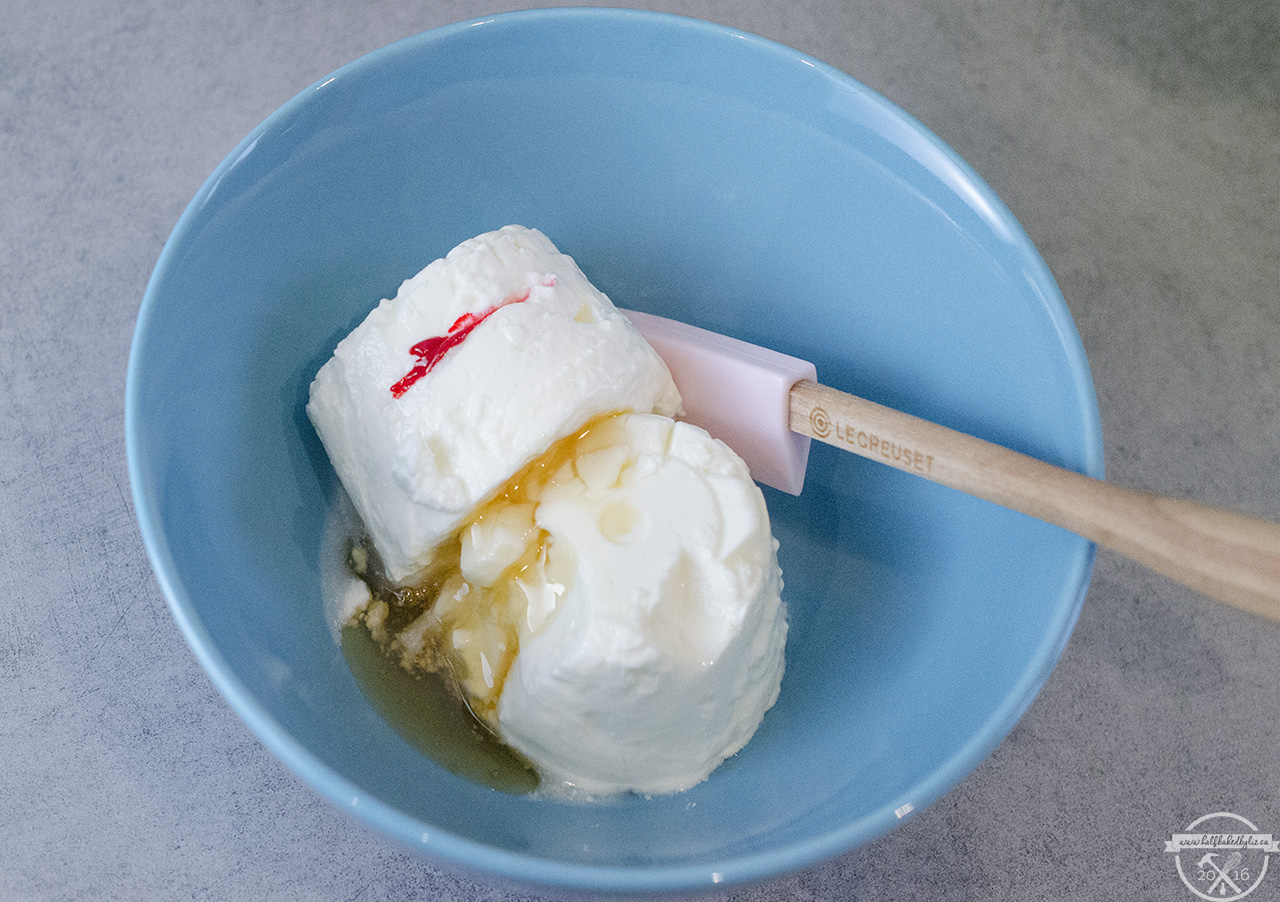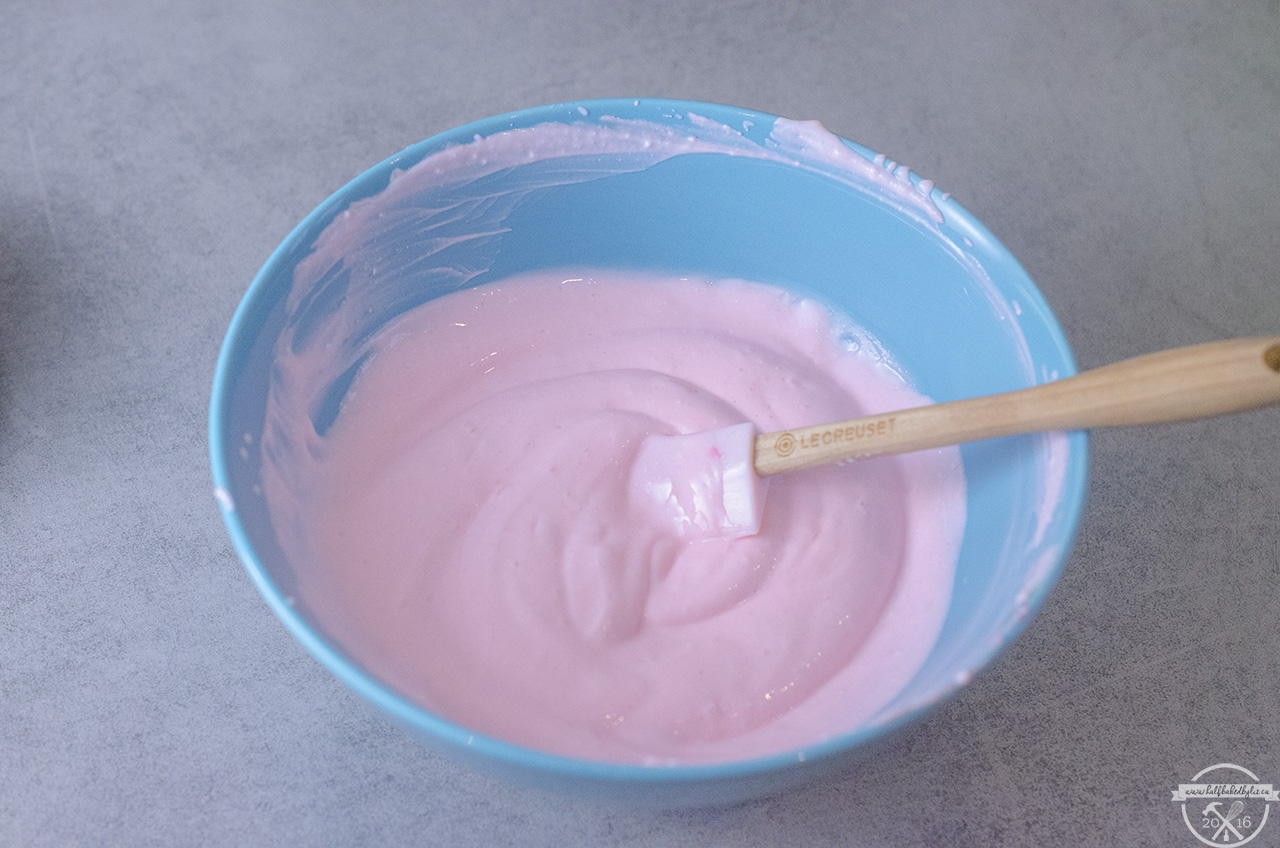 Spread the frosting over the top of the cooled cake, and decorate if desired.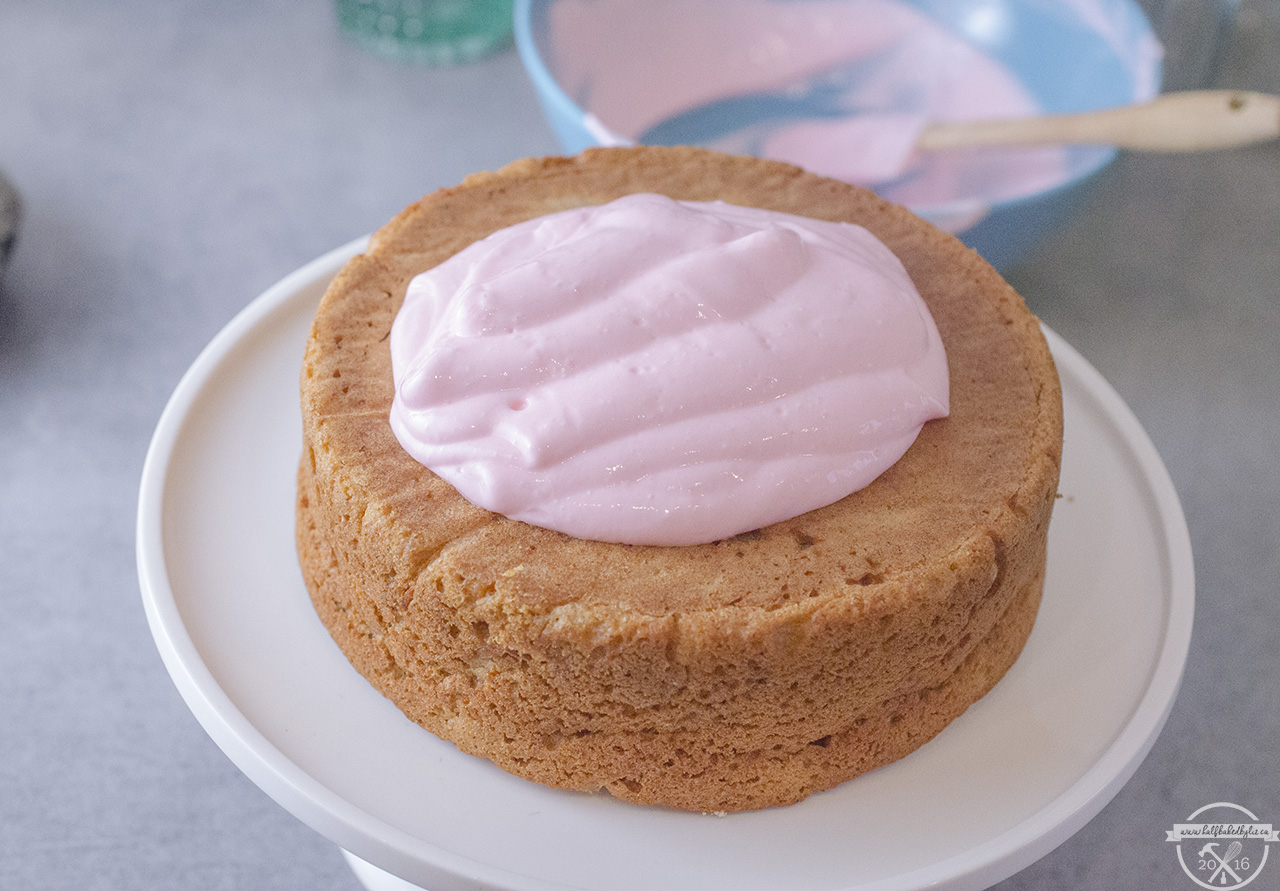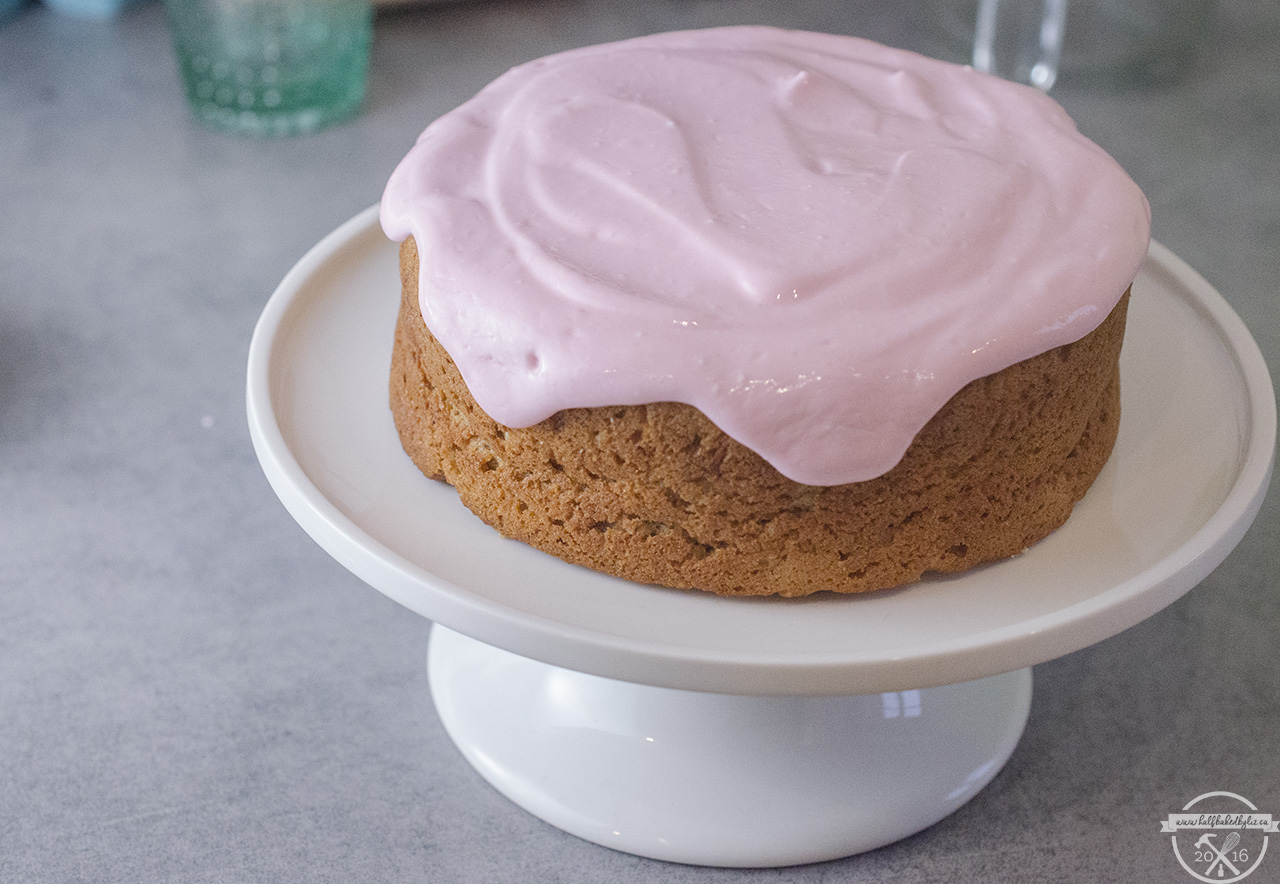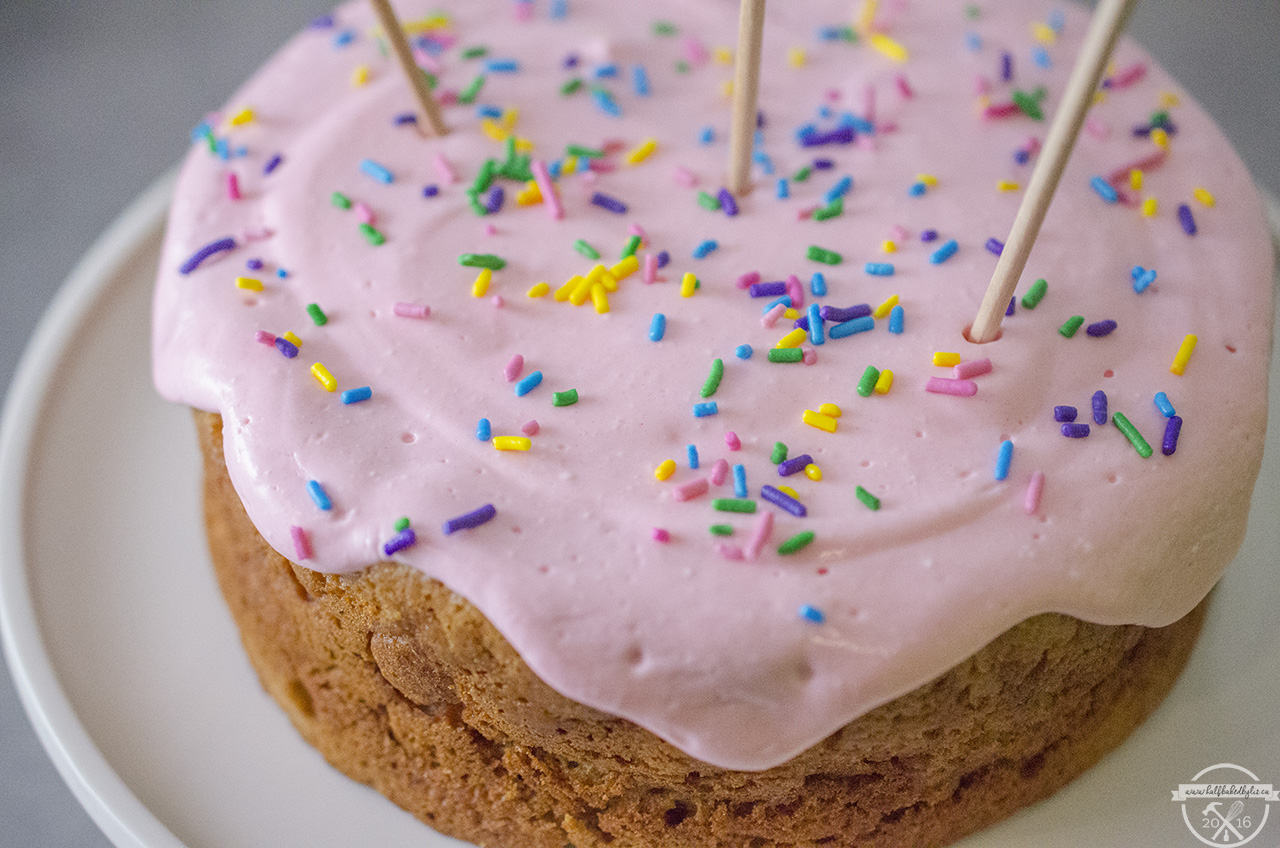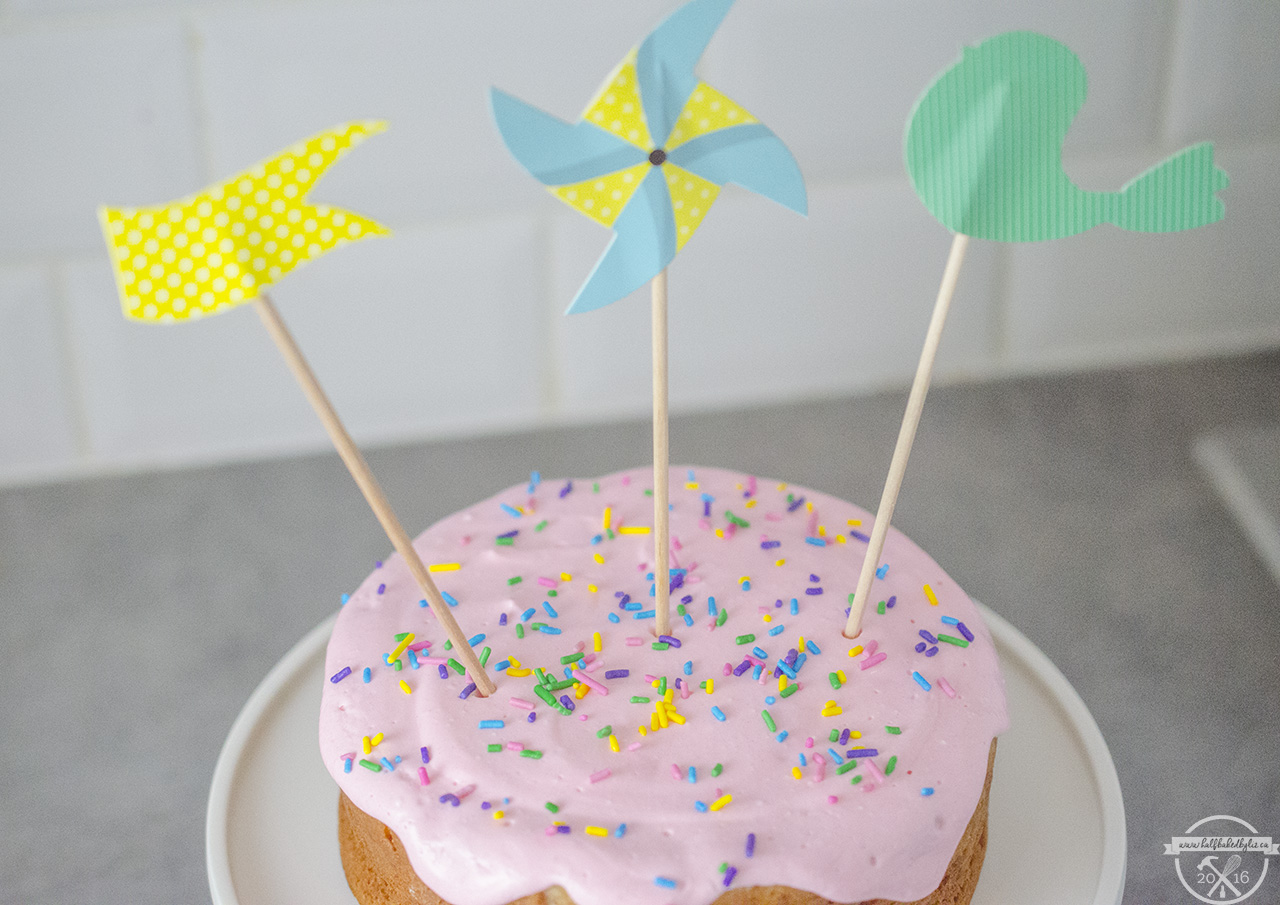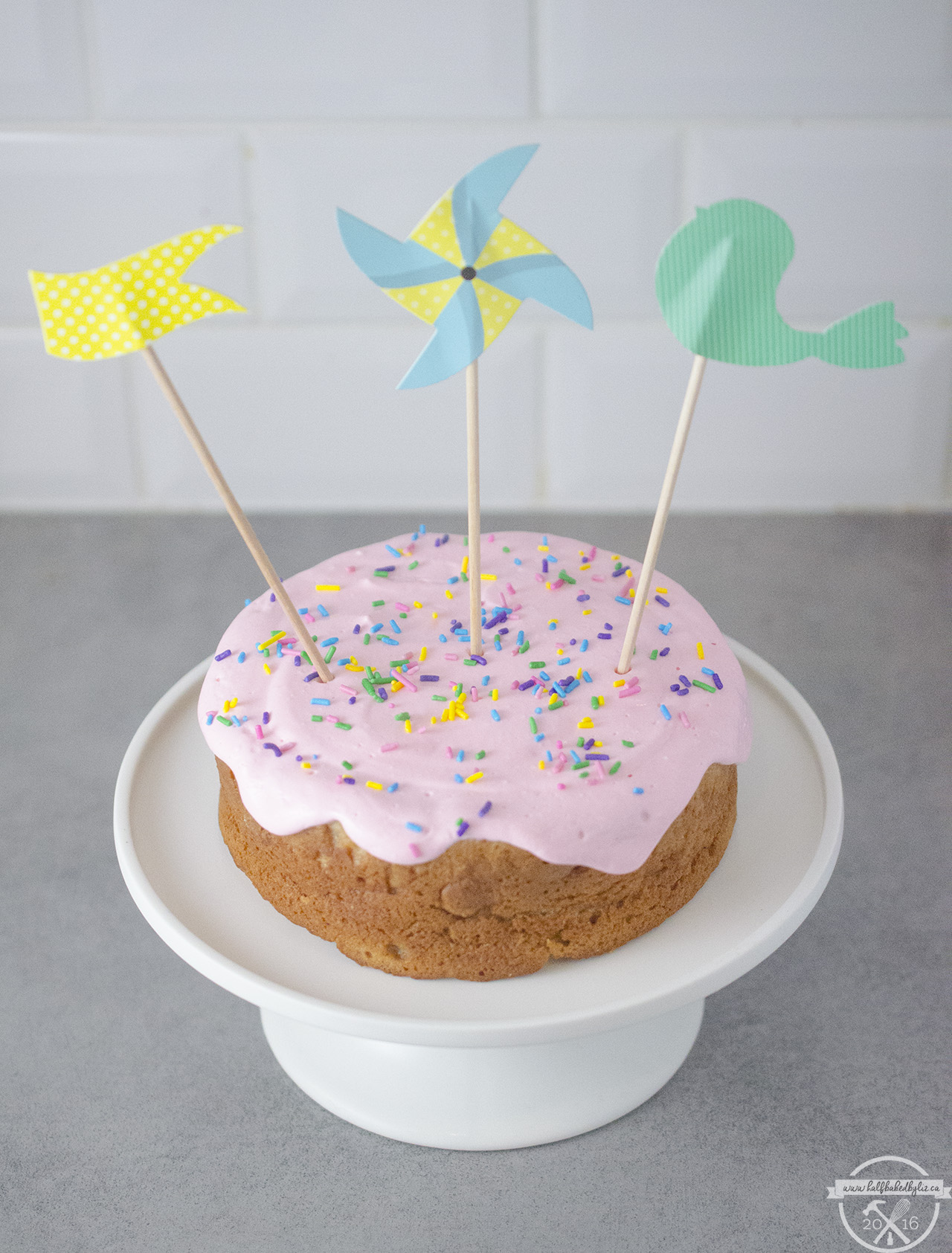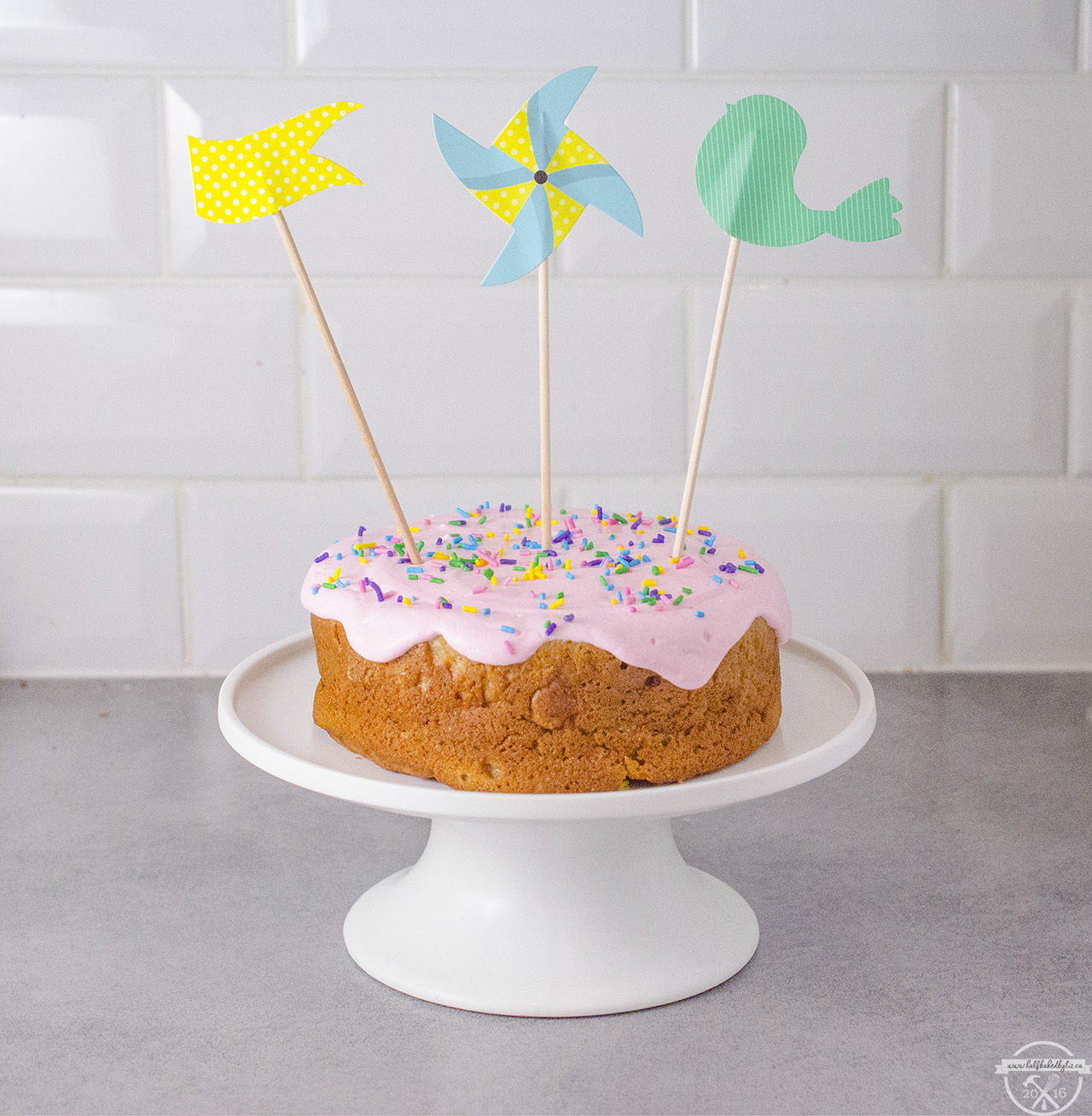 And now, for a photo montage of my sweet girl enjoying her cake! She brings me so much joy ♥