I wanted to paint my nails with a fun pattern that reminded me of spring… and the inspiration came in the form of one of my favourite Eve Gravel dresses. (Absolutely love this Canadian clothing brand! In fact, I have two Eve Gravel dresses in my capsule wardrobe for spring.)
I started by picking out polishes that matched the dress colours. The polishes I used were a mixture of Essie, Butter London, and Sally Hansen Miracle Gel.
After prepping my nails, I painted two coats of the peachy-pink base colour.
Now for the fun part :) With a fine nail art brush, and using only one colour at a time, I swiped on polish in a (very) messy chevron-shape. I wasn't too concerned about making it perfect, since the pattern on the fabric looks a little like messy brush strokes anyway.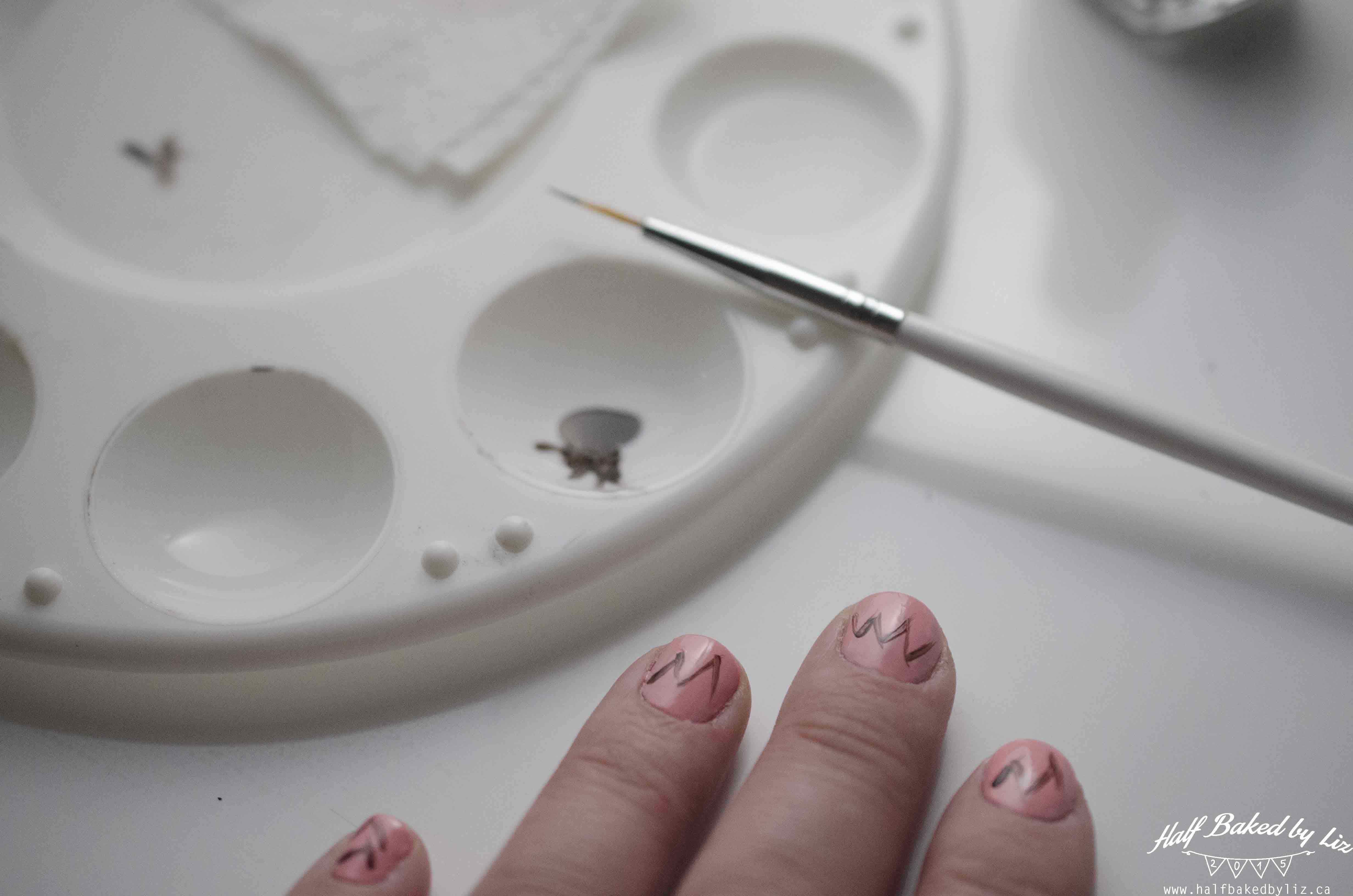 Rather than just dipping the brush into the polish as I usually would, I wiped most of the excess polish off the brush before painting it onto to my nails, since I wasn't really looking for solid lines.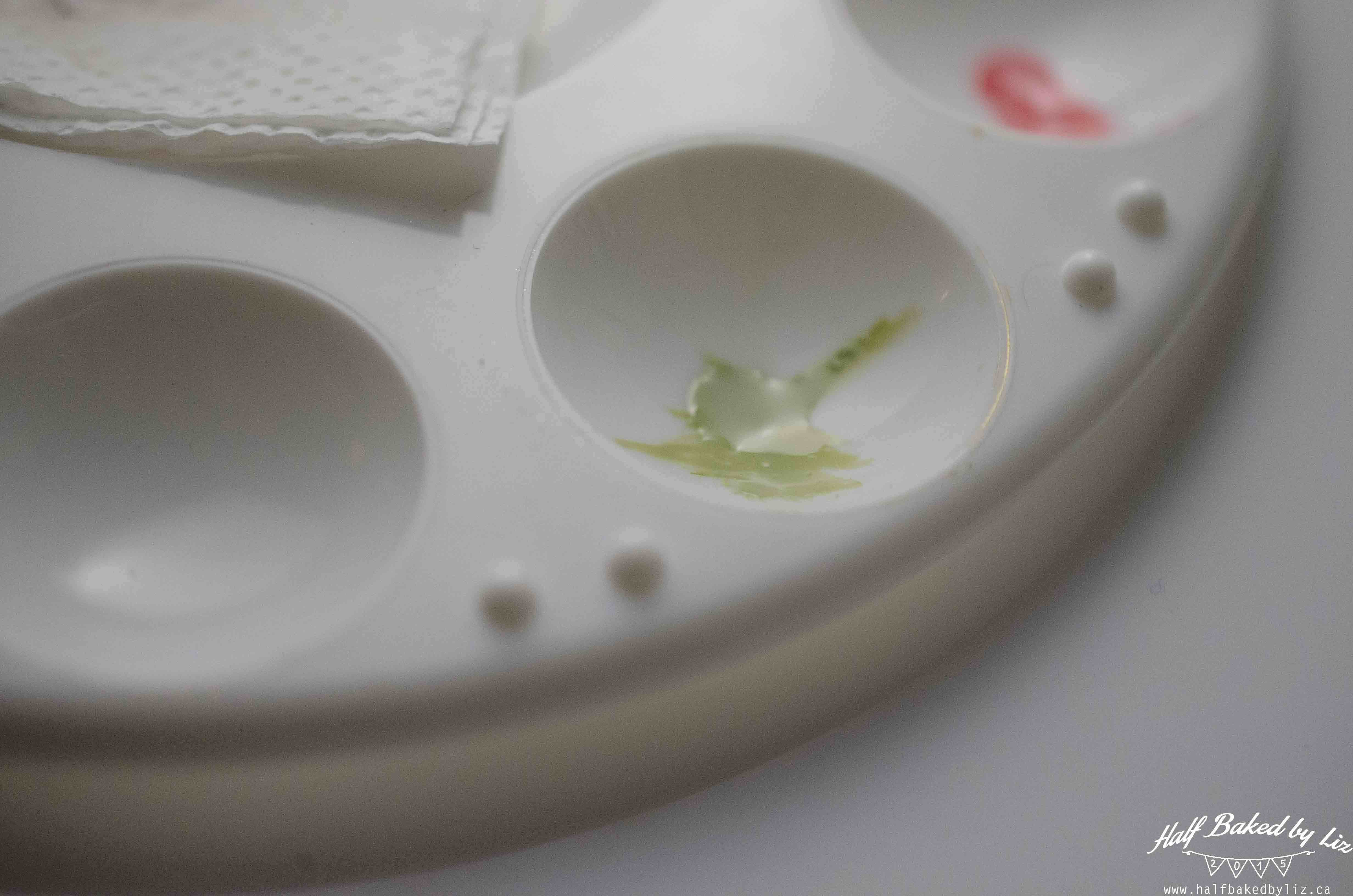 Then, just continue with all the other colours!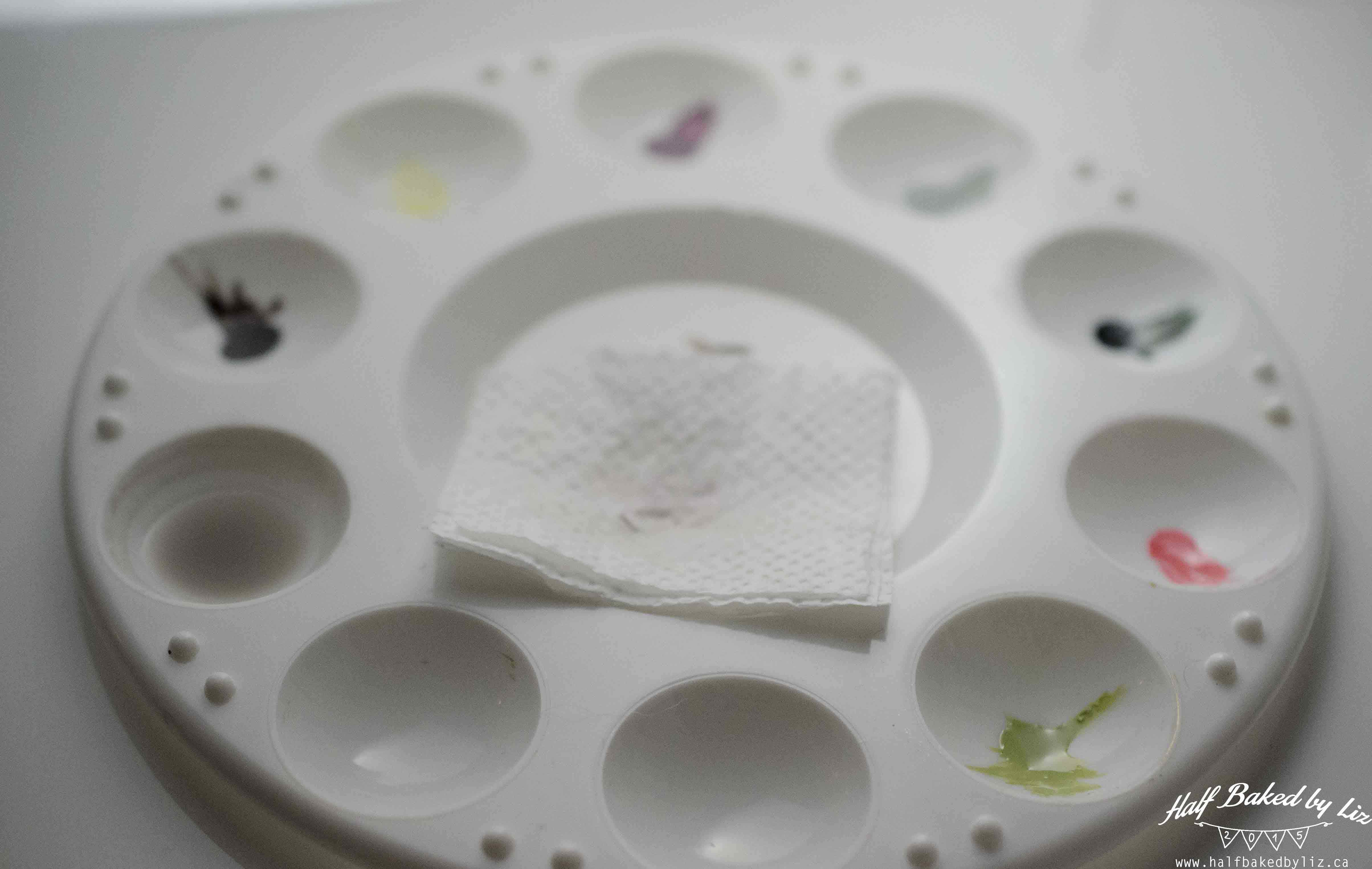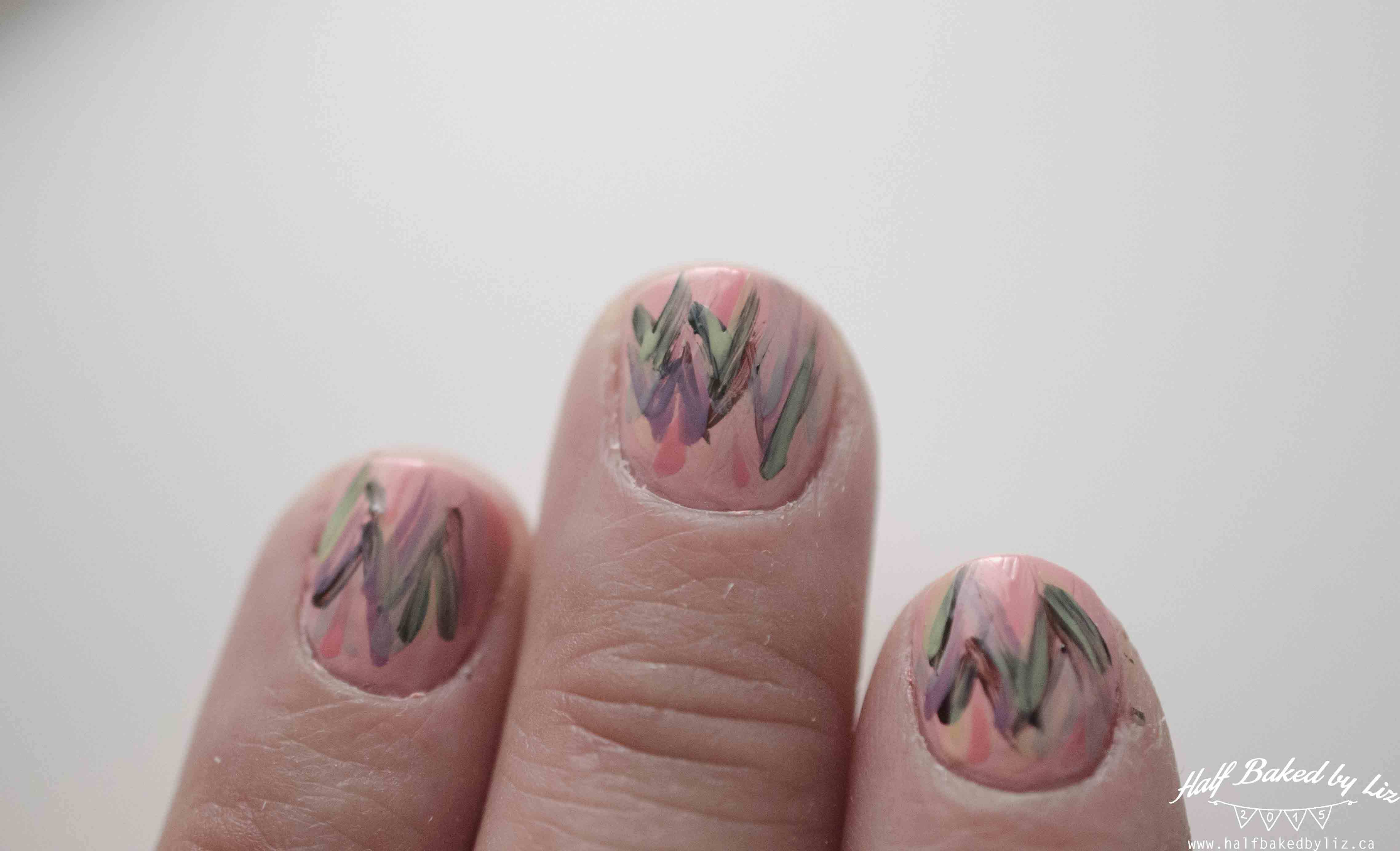 I really loved painting this design, and surprisingly, it took no time at all! Love my nails almost as much as the dress :)