The beginning of April marked the first switch-over (from winter to spring) of my capsule wardrobe. (If you're curious about what it is, what the "rules" are, or why I'm doing it, check out this post!) It took me a solid week to figure out exactly what I was going to include… what I wanted to keep from last season, what I wanted to haul out of the storage boxes, and what (or even if) I would buy. But now it's done, and having a 'new' (yet small) selection of clothing for spring is pretty exciting.
I ended up keeping eighteen items from my winter capsule – considering it was under 40 pieces to start with, that's a lot! I guess it just goes to show that I really do tend to stick with my favourite articles of clothing, and when you find pieces you love, you don't get sick of them!
I also added five pieces from my storage boxes (not a lot considering how much I boxed up…), and purchased 3 new pieces.
Anyhoo, here are my selections for spring! There are…
…twelve tops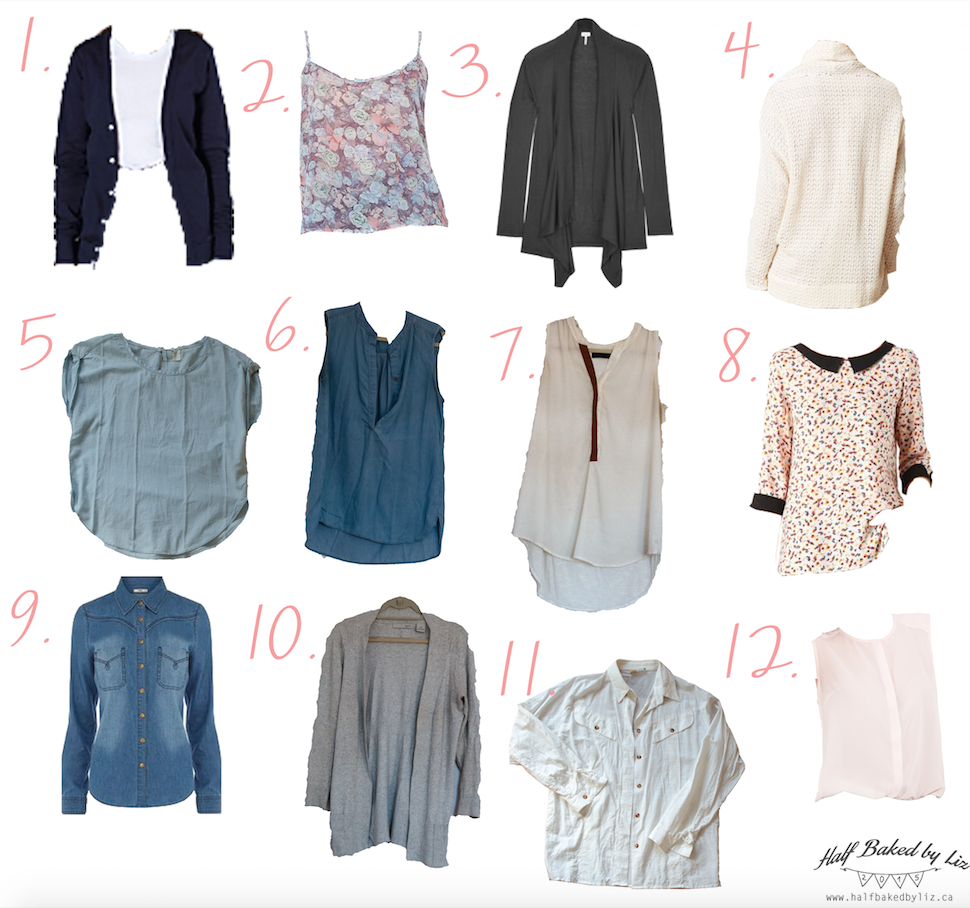 [1. Navy Cardigan, American Apparel | 2. Sheer Floral Tank, American Apparel | 3. Black Cashmere/Silk Cardigan, Cochni | 4. Knit Cardigan, Anthropologie | 5. Soft + Light T-Shirt, Levi's {NEW BUY!} | 6. Denim Tank, Velvet Heart | 7. Sheer Tank w/ Leather Trim, Anthropologie | 8. Confetti Blouse, Promod | 9. Denim Button-Up, Talula | 10. Grey Cardigan, Kersh | 11. White Button-Up, Vintage / Previously-Loved | 12. O'Hara Tank, Kit & Ace {NEW BUY!}]
…three bottoms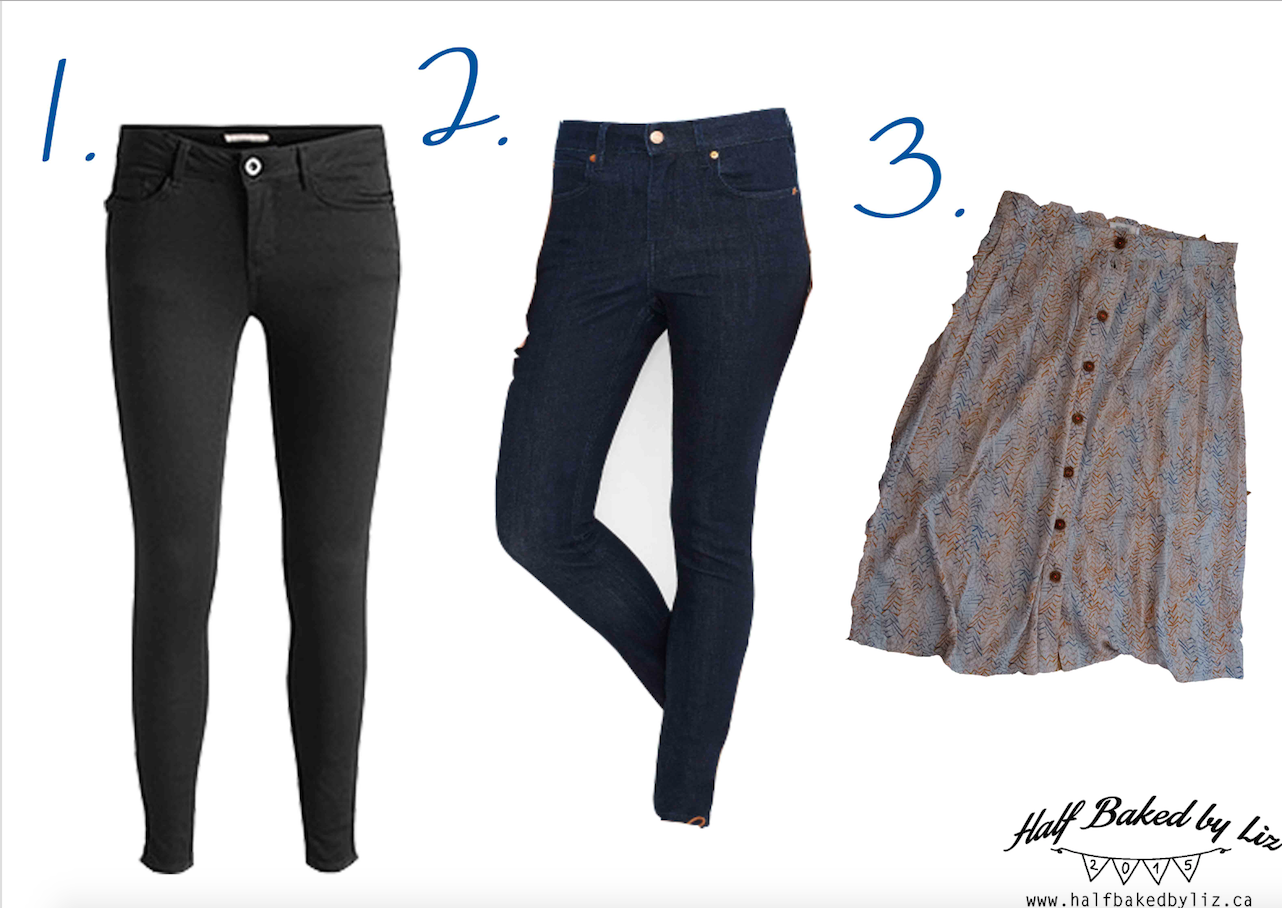 [1. Soft Black Pants, Esprit | 2. Commuter Jeans, Levi's {NEW BUY!} | 3. Patterned Skirt, Nümph]
…eight dresses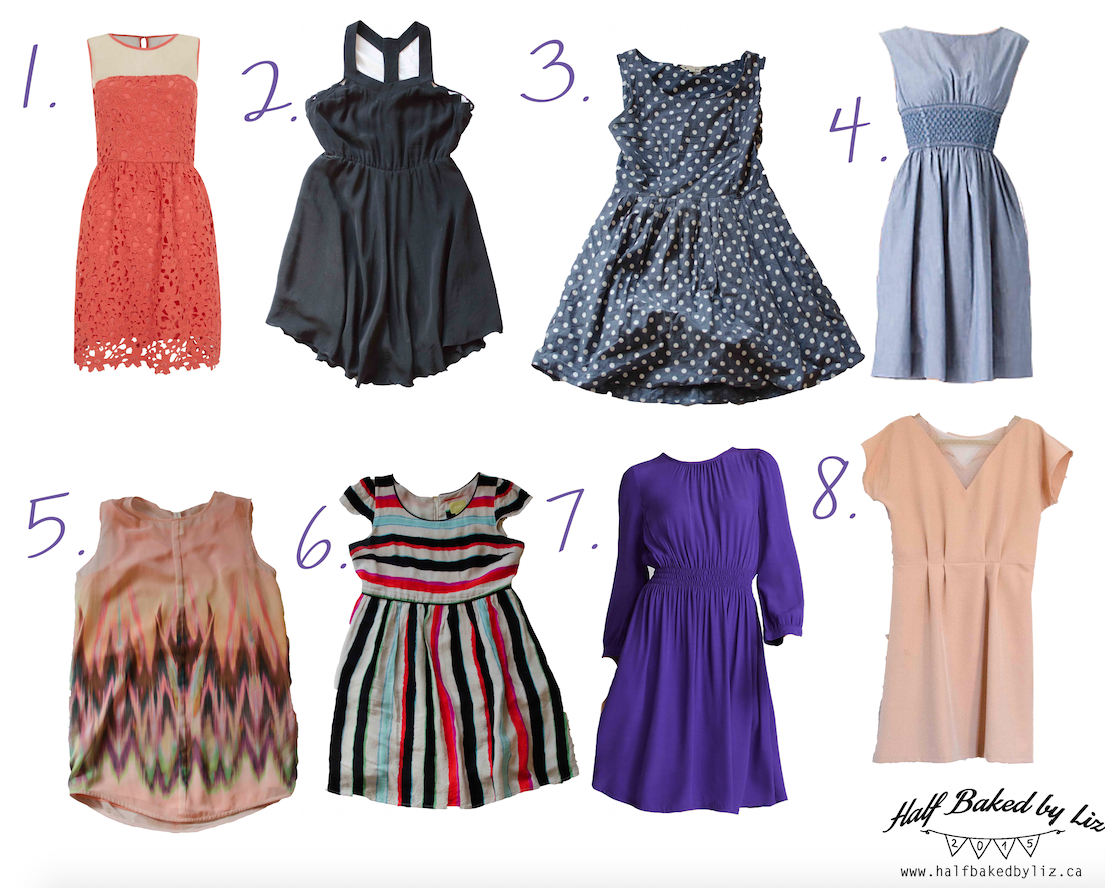 [1. Pink + Lacey, Darling | 2. Jacamar Dress, Eve Gravel | 3. Blue + White Polka Dots, Yumi | 4. Chambray Dress, Kate Spade | 5. Peach Print Dress, Eve Gravel | 6. Colourful + Stripes, Anthropologie | 7. Purple Dress, Kate Spade | 8. Peachy Cream Dress, Kookaï]
…two (maybe three?) coats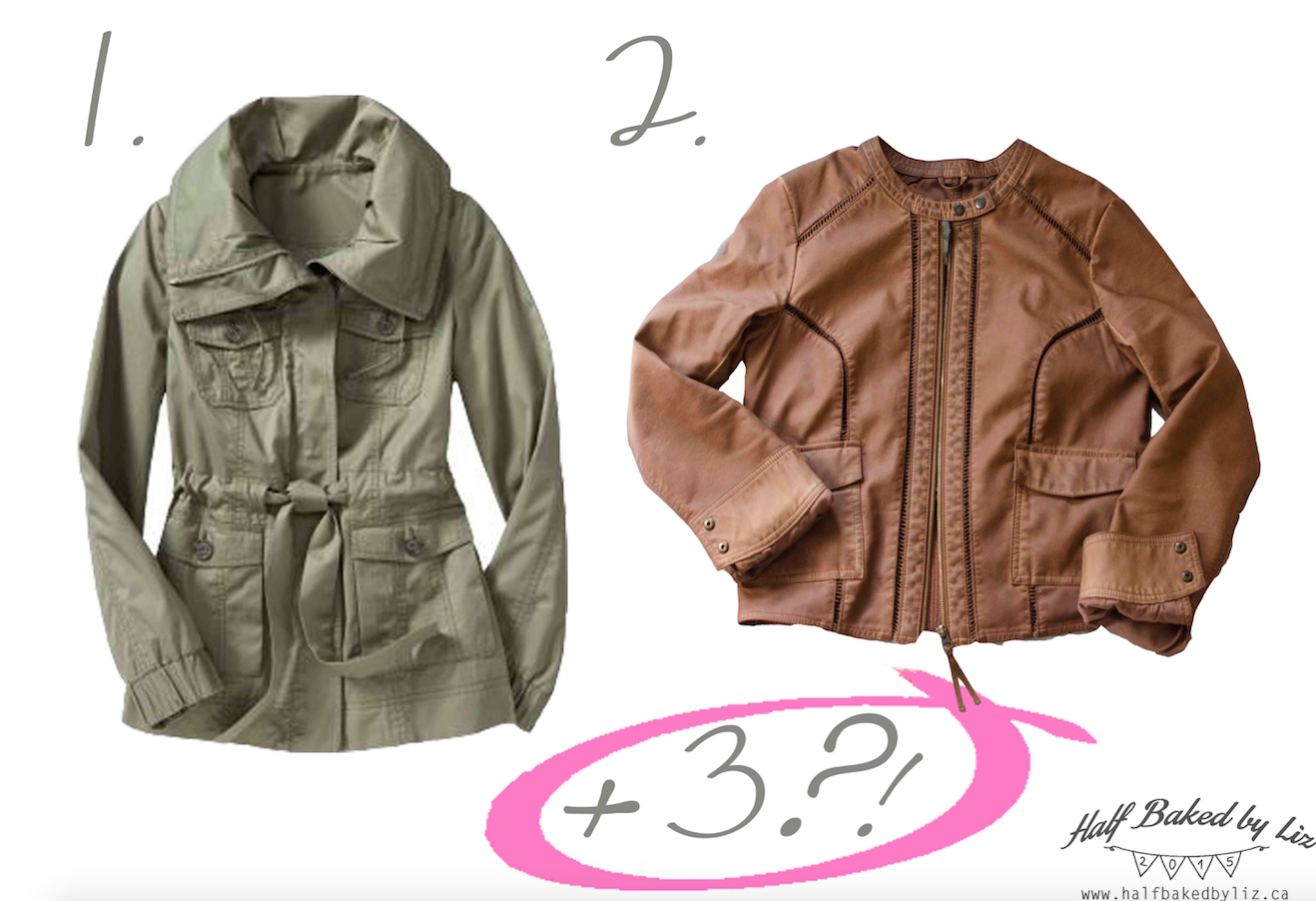 [1. Cargo Coat, Gap | 2. (P)Leather Coat, Anthropologie | 3. I'm on the hunt for a lightweight black coat! But I haven't found one yet, and I don't want to rush it…]
…and six pairs of shoes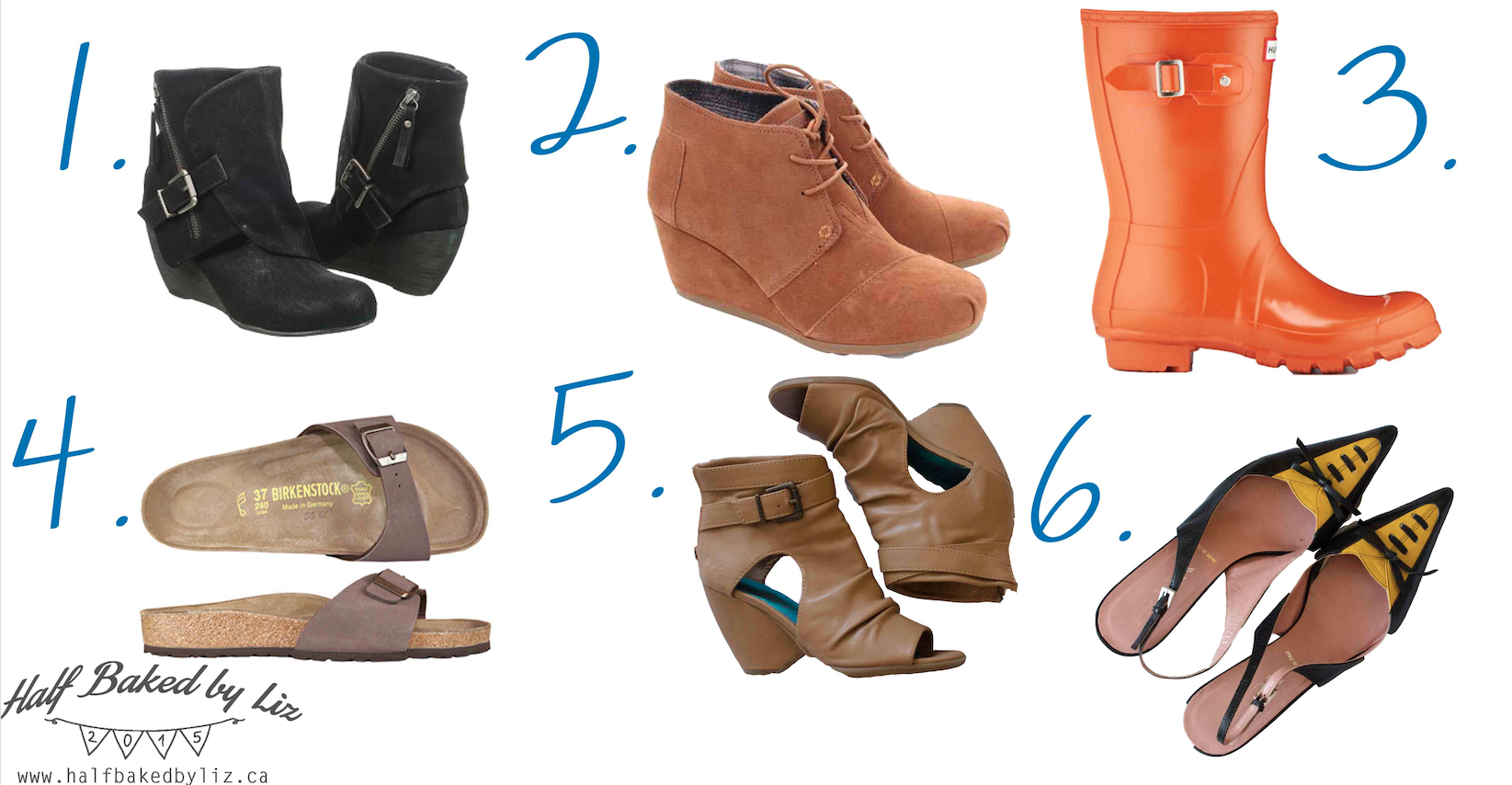 [1. Black Wedge Booties, Blowfish | 2. Brown Wedge Booties, Toms | 3. Orange Rubber Boots, Hunter | 4. Brown Sandals, Birkenstock | 5. Brown Sandal Booties, Blowfish | 6. Slingback Kitten Heels, Prada (Vintage)]
…for a total of 32 items! Bring on spring :)