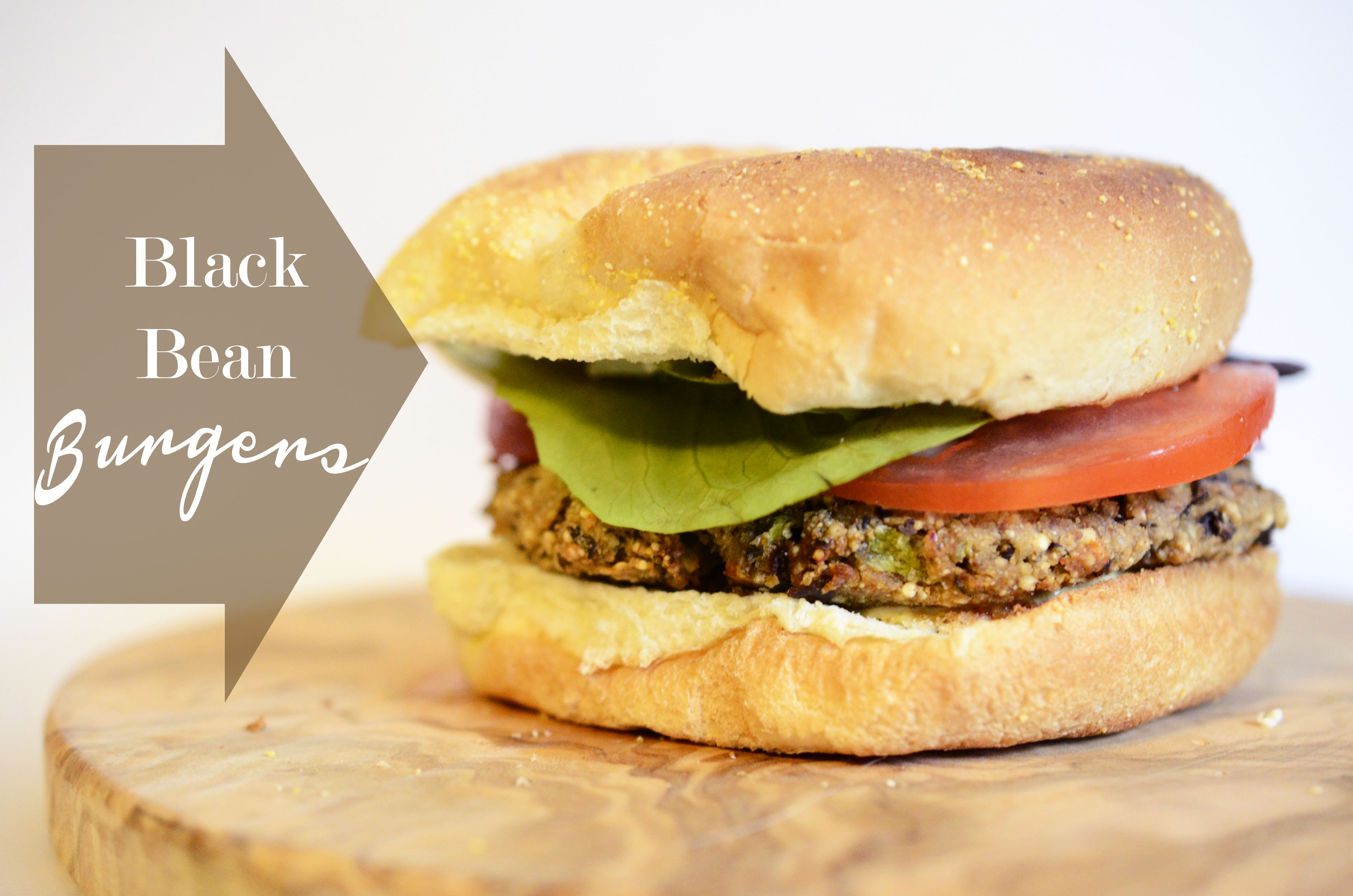 The credit for this awesome recipe goes entirely to my friend Leah. I believe she found the original version online somewhere, and then made some alterations. Then passed it on to me, and I probably made some alterations too. But it's my absolute favourite veggie burger recipe. Heck, it might even be my favourite hamburger. Anyway, here's the recipe:
INGREDIENTS
19 ounce can black beans
1/2 green pepper
1/2 onion
3 cloves garlic
2 eggs
1 tablespoon chili powder
1 tablespoon cayenne pepper
2 cups of bread crumbs (or quinoa flour works just as well)
DIRECTIONS
Preheat oven to 375F. Drain and rinse beans, and dry on a paper towel.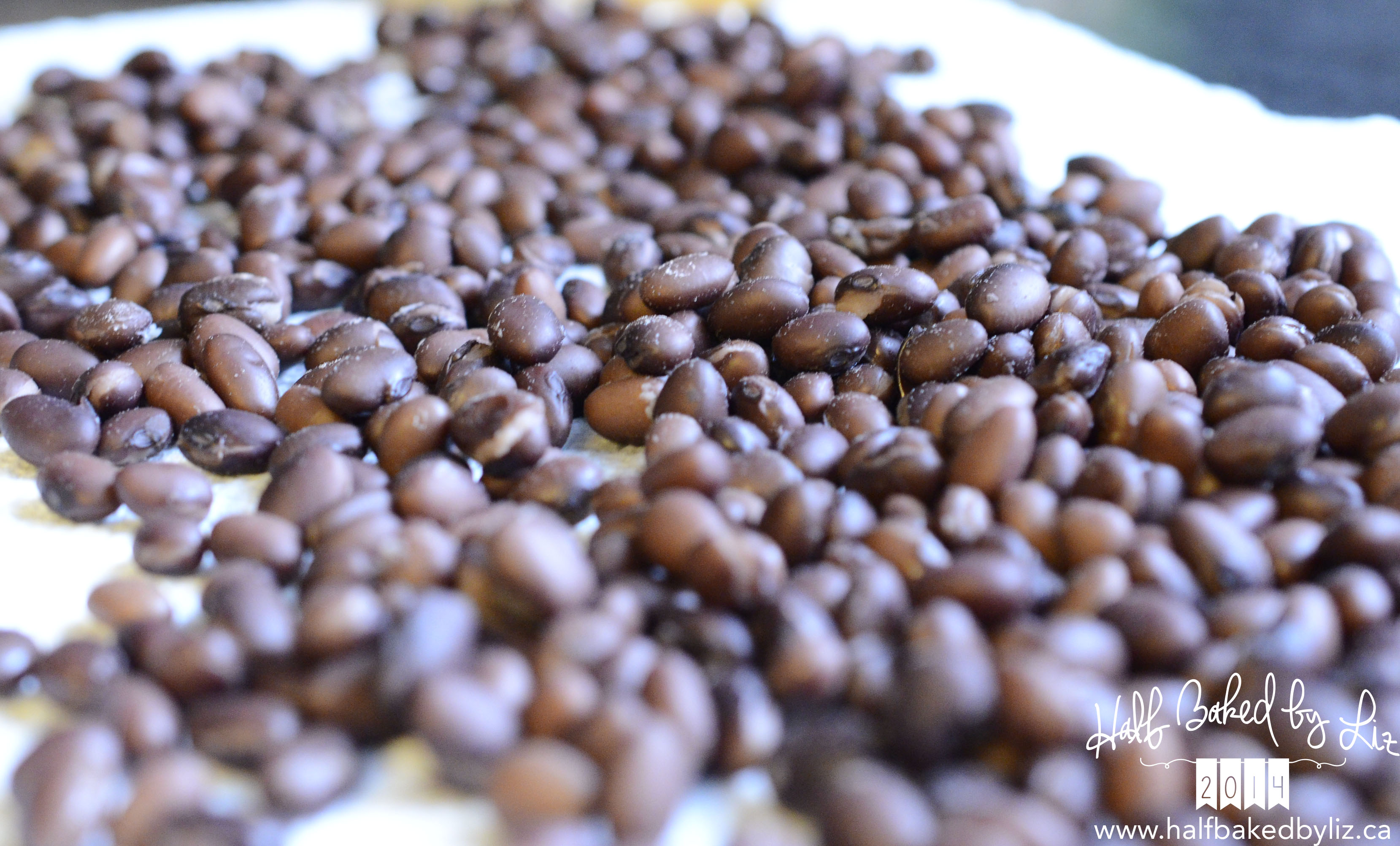 Cut up the green pepper and set aside. Add the onion and garlic to food processor and pulse until well minced. Add the green pepper and pulse a couple times more. Empty the onion and pepper onto a paper towel and dry slightly.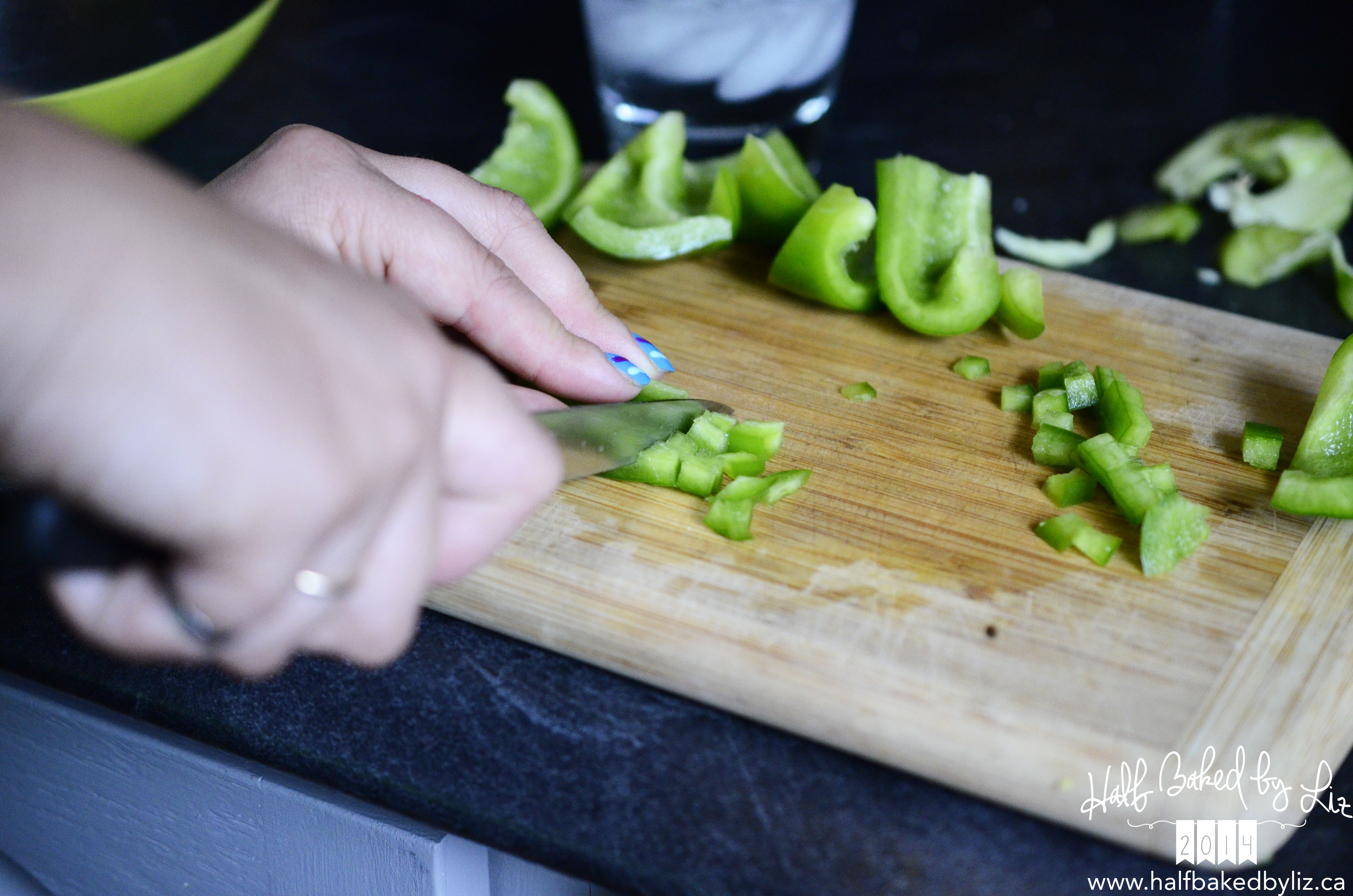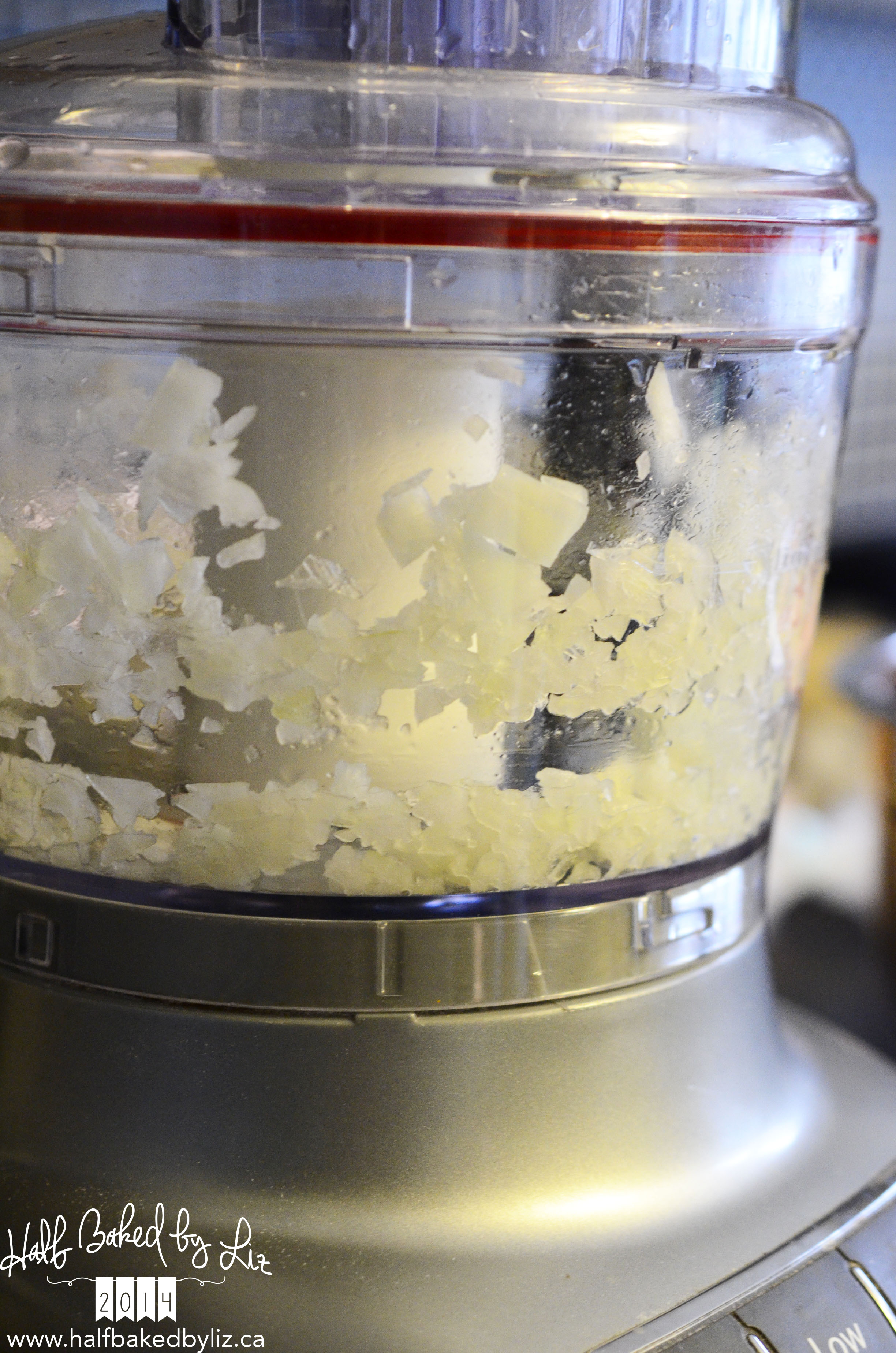 Place the beans in a medium bowl and mash with a fork. Add the onions and pepper, and all remaining ingredients except for the bread crumbs, and stir together.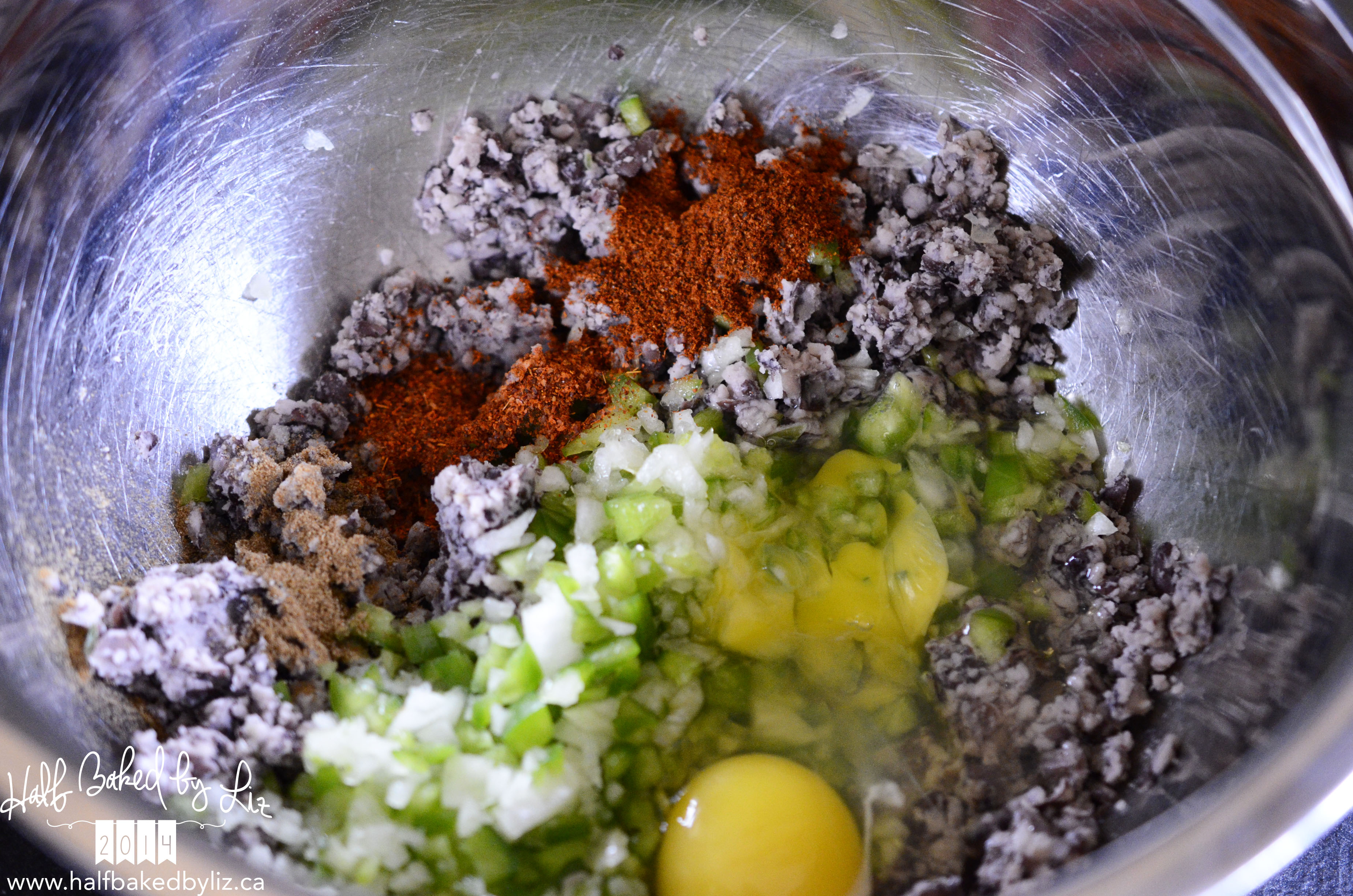 Add the bread crumbs and combine well.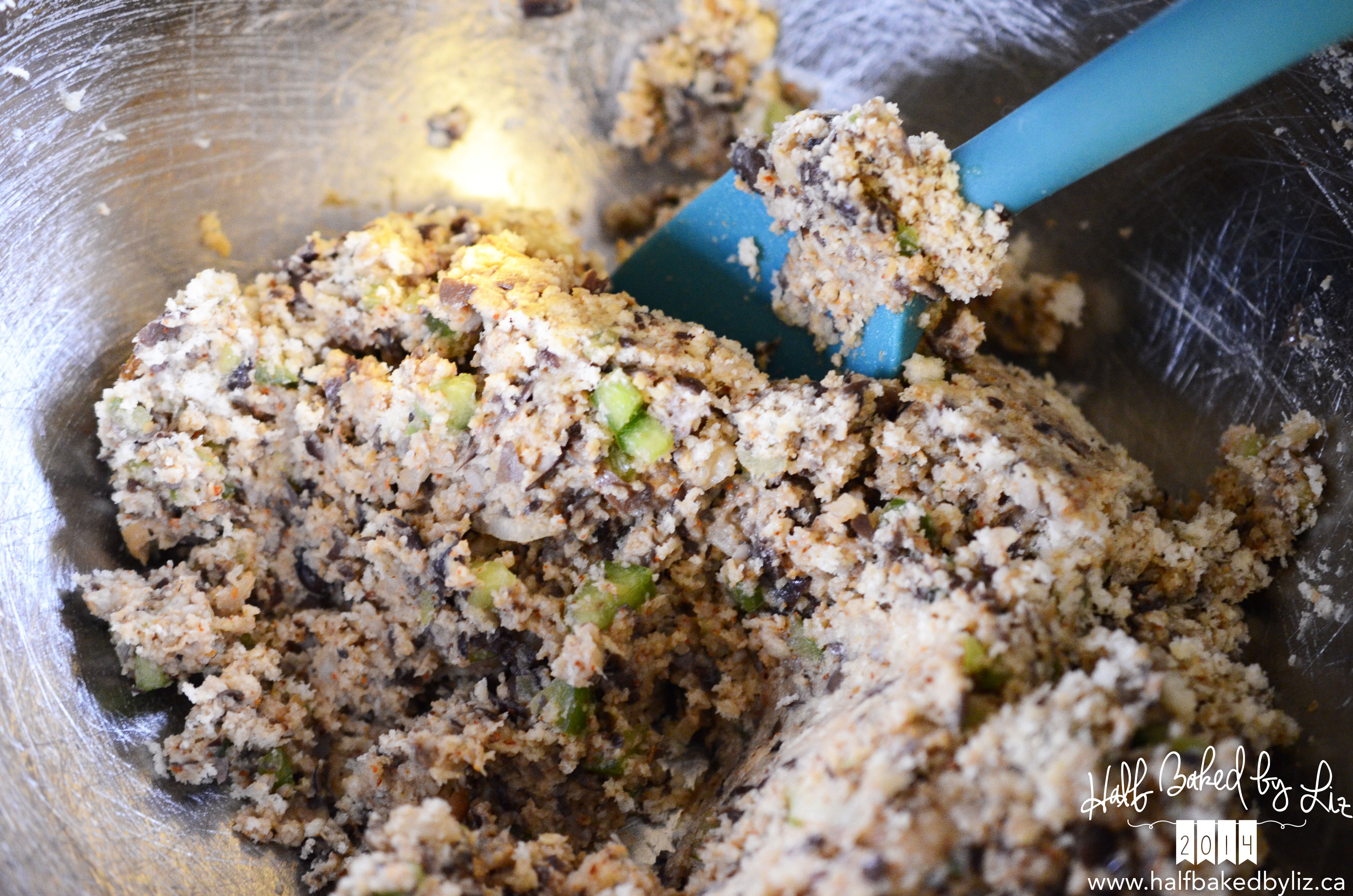 Form into 10-12 patties, and place on lightly oiled parchement-lined baking sheets.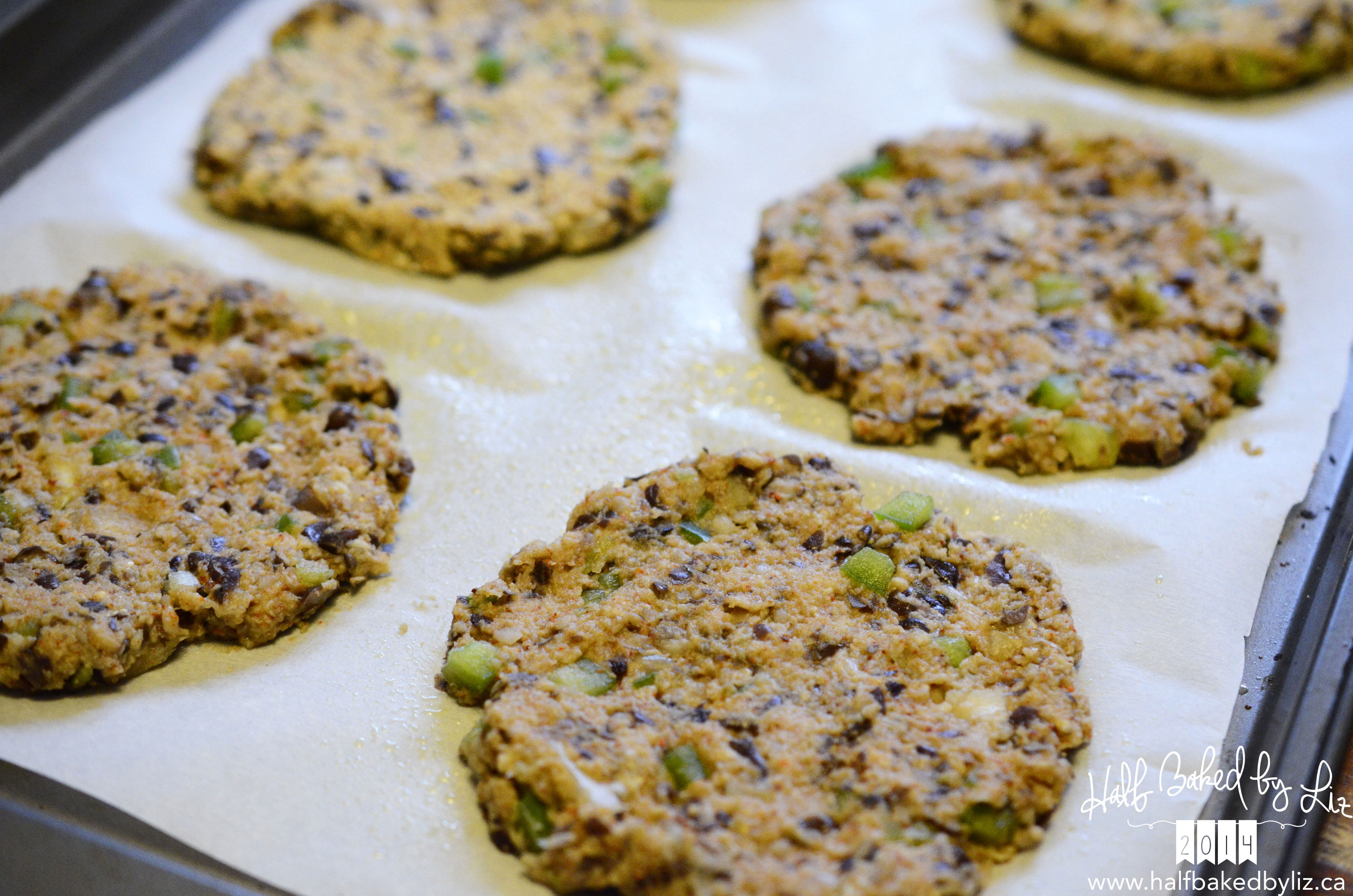 Bake for 15-20 minutes, flipping once, until golden.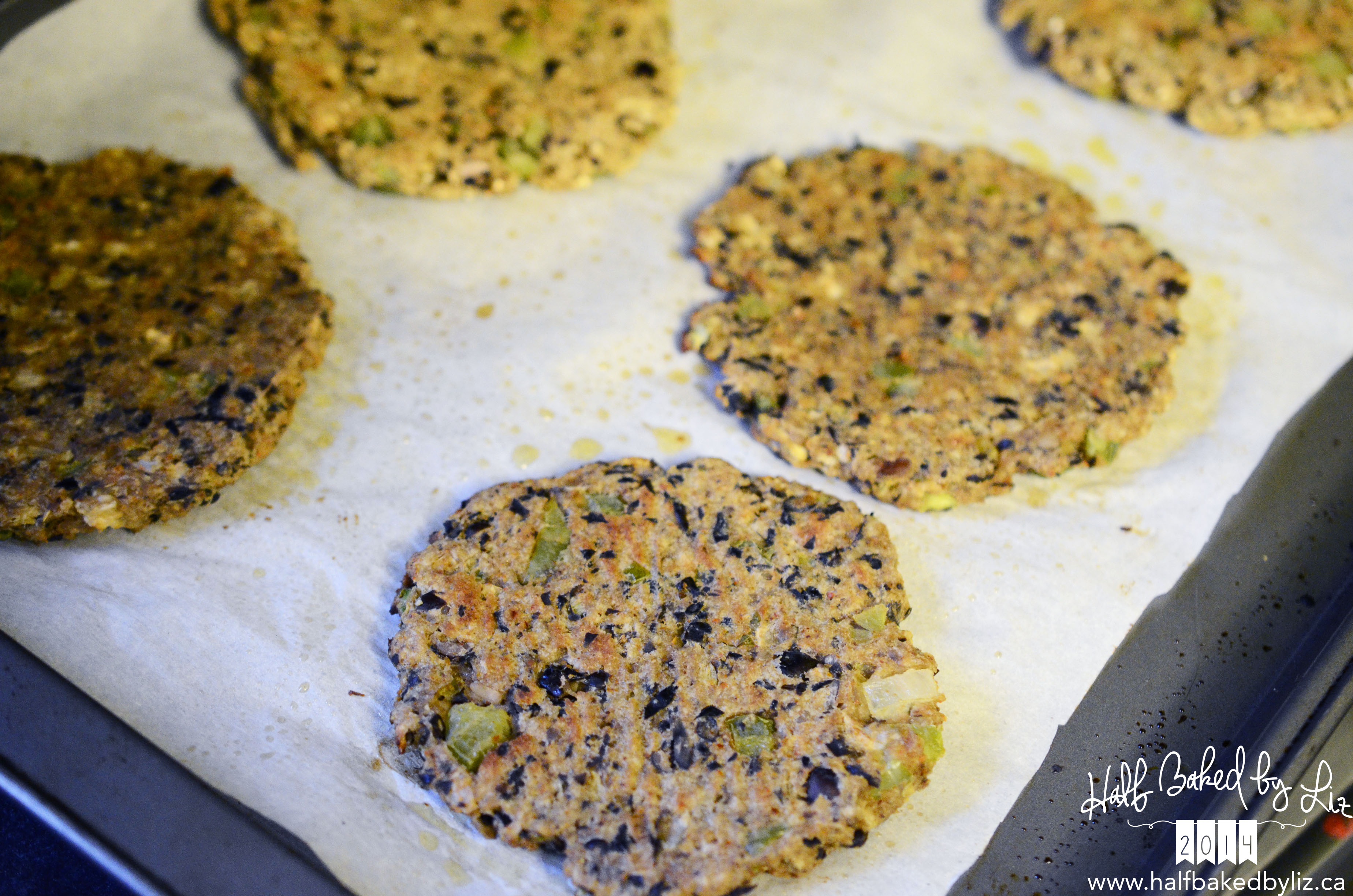 Then, just dress your burger however you like!
I like to start with a toasted bun + curried mayo and goat cheese.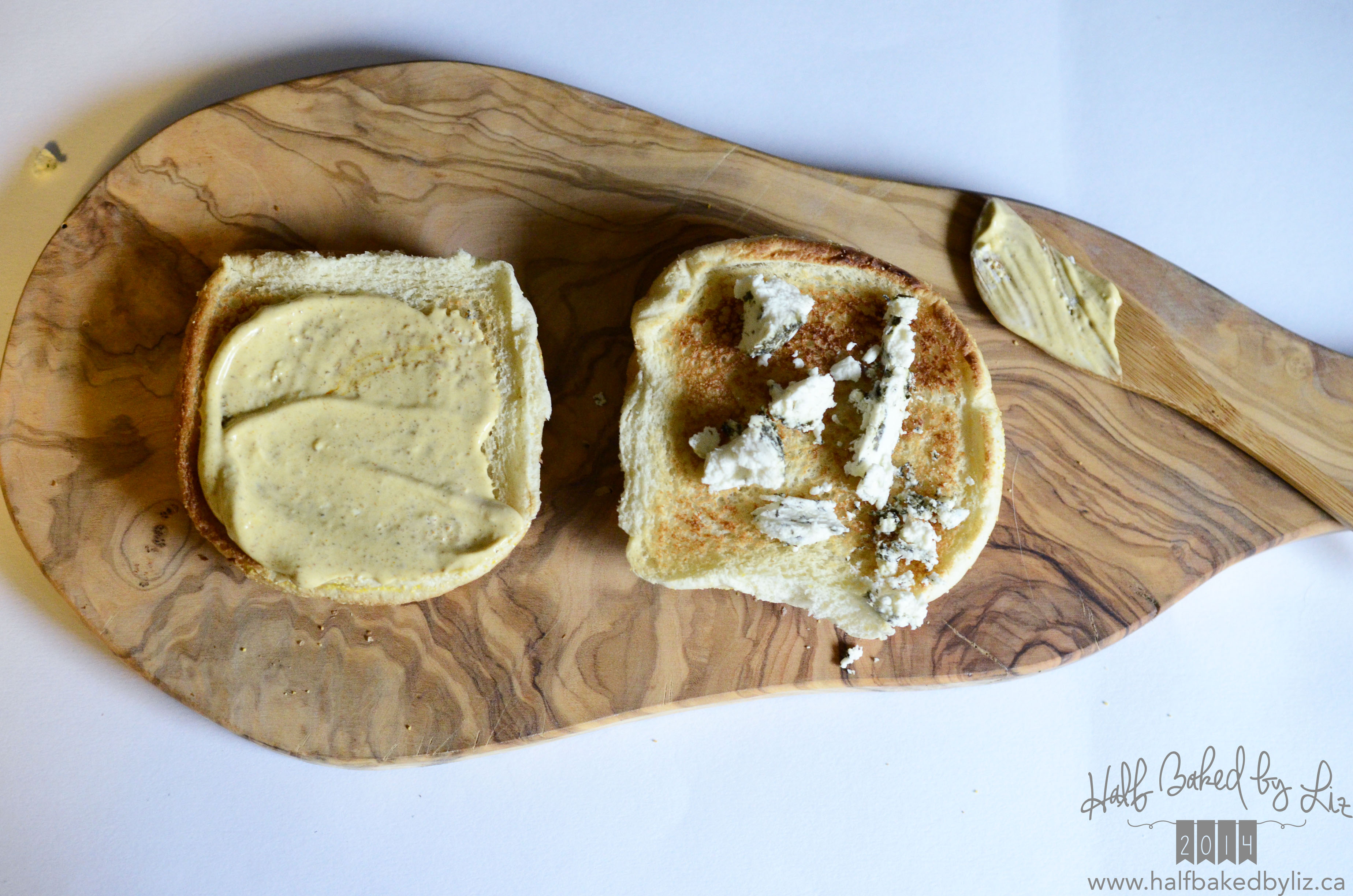 Then lettuce, tomato, and onion.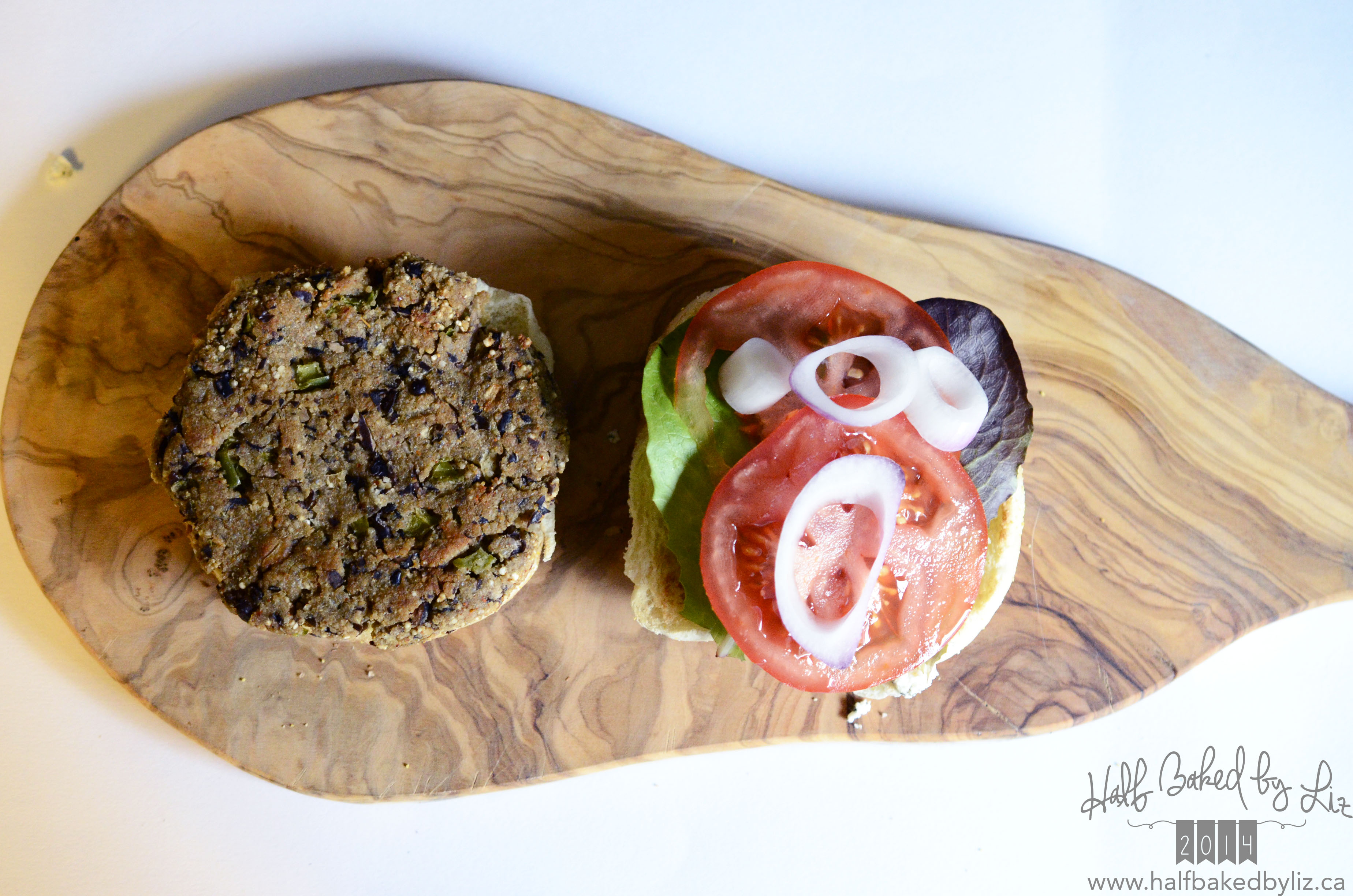 Then devour! Mmmmmmm.