A potluck get-together with friends this past weekend, where everyone brought things for tacos, reminded me how much I love tacos. It also reminded me that I had forgotten to post my recipe for Pulled Pork Tacos! You just can't beat a homemade tortilla, topped with pulled pork, zesty slaw, and a little crème fraÎche.
INGREDIENTS
makes enough for at least 8 large tacos (and you'll have left over pork!)
Inspiration for the slaw is from this recipe on foodnetwork.com!
tortillas (here's my recipe for homemade flour tortillas)
pulled pork (here's the pulled pork recipe I posted last month)
————————————————
60 mL cider vinegar
juice of a lime
15 mL vegetable oil
20 g sugar
salt & pepper
225 g red cabbage, shredded
50 g carrot, shredded
a few sprigs of fresh cilantro, plus more for garnish
crème fraÎche, for garnish
DIRECTIONS
In a jar or container, combine the vinegar, lime juice, vegetable oil, sugar, and salt & pepper, and shake to combine.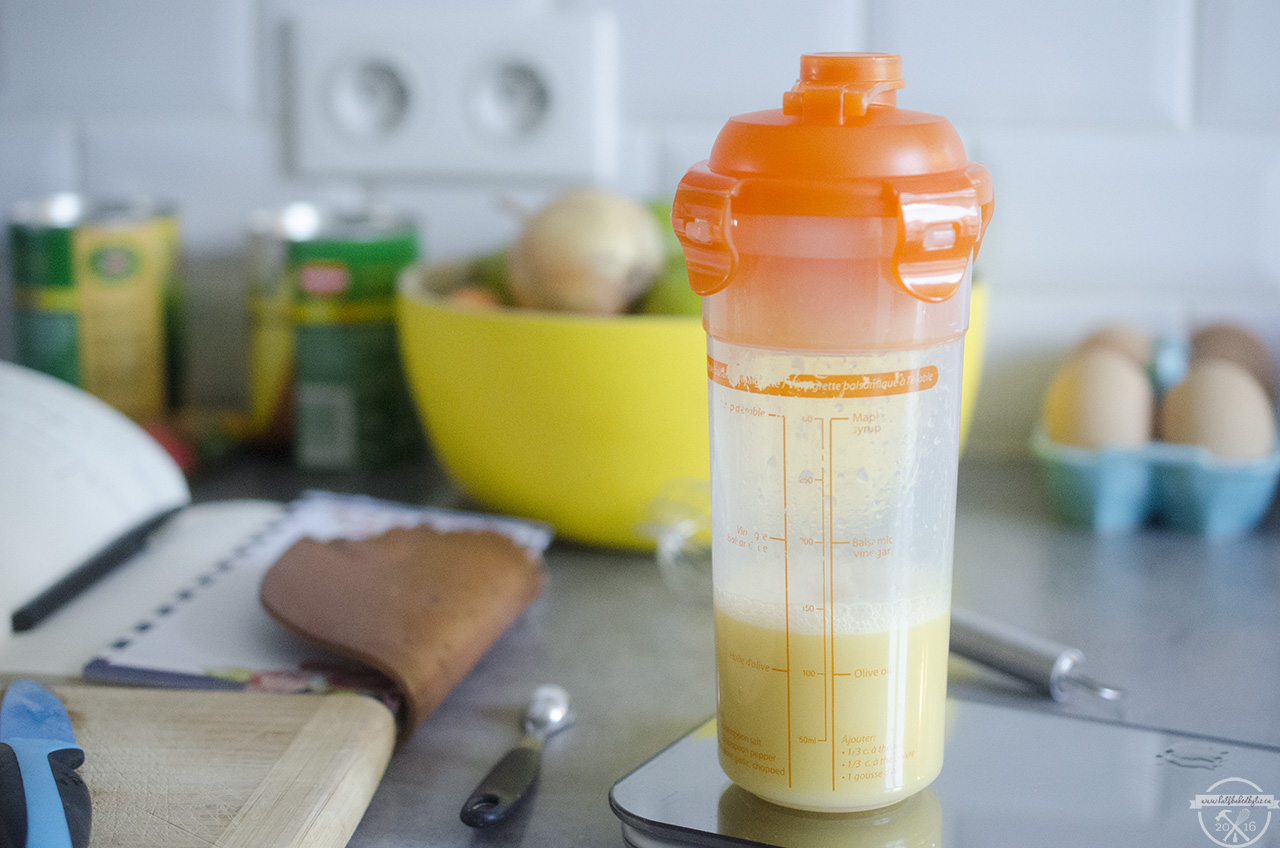 Combine the cabbage, carrot, and cilantro in a glass bowl, add the dressing and stir to combine. Cover and refrigerate for at least a few hours (and up to a day) before serving.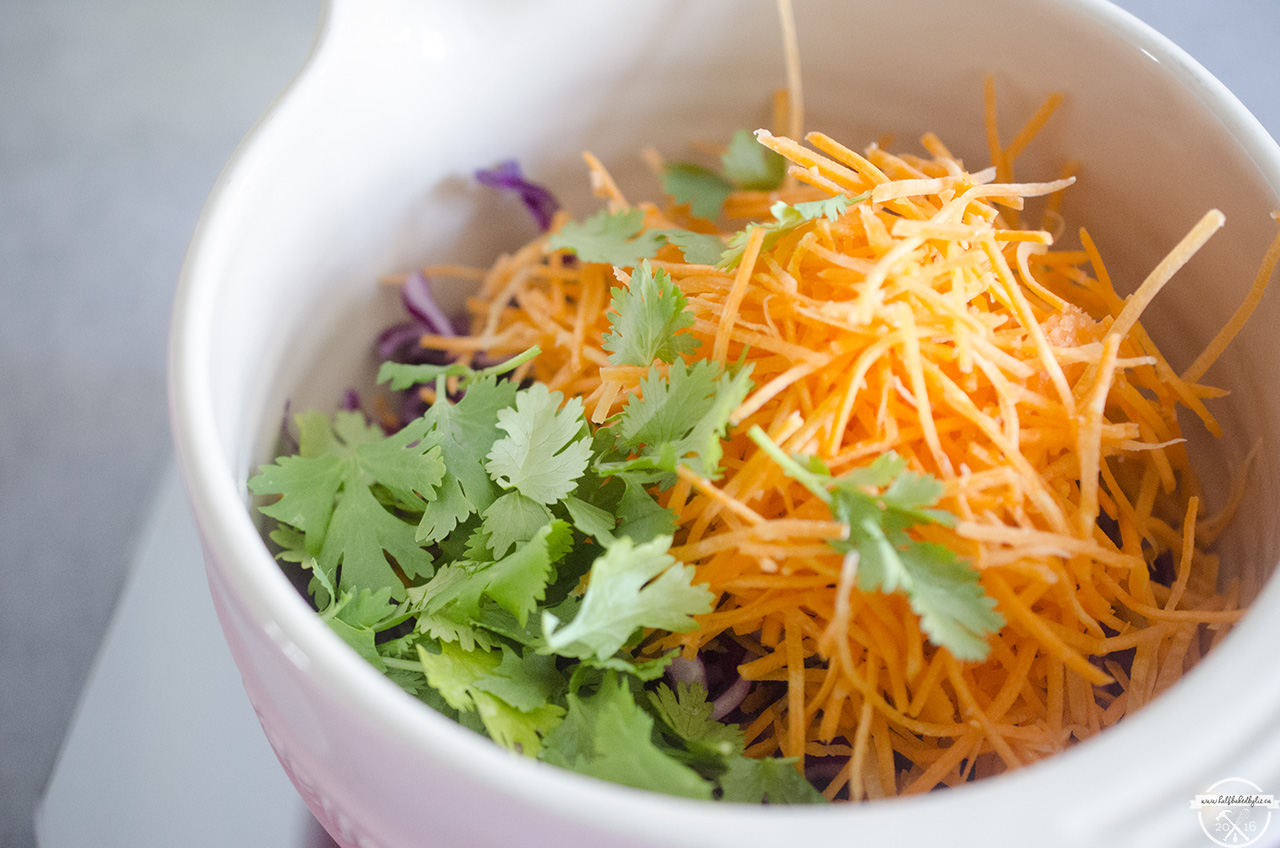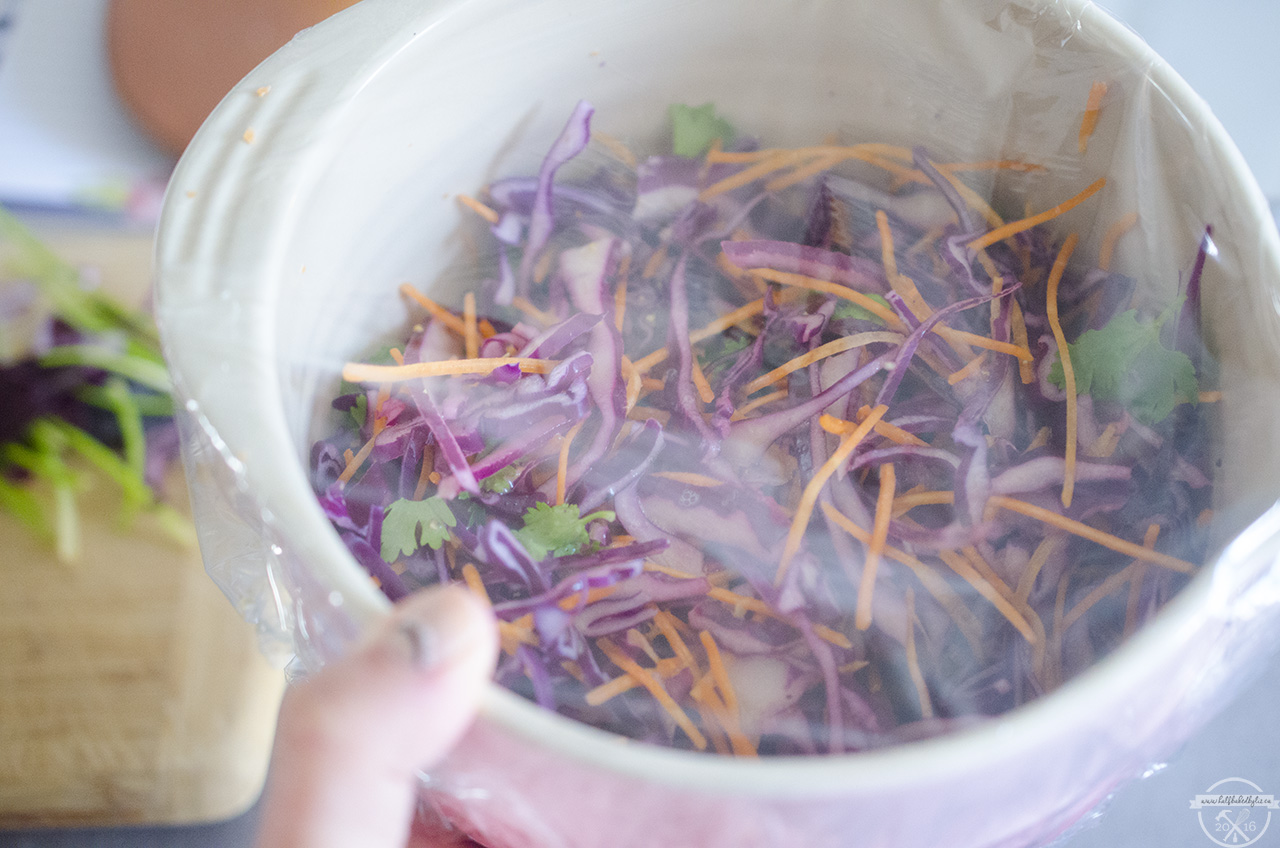 Warm the tortillas, add a nice helping of pulled pork, and top with the slaw, a little more cilantro, and a drizzle of crème fraÎche.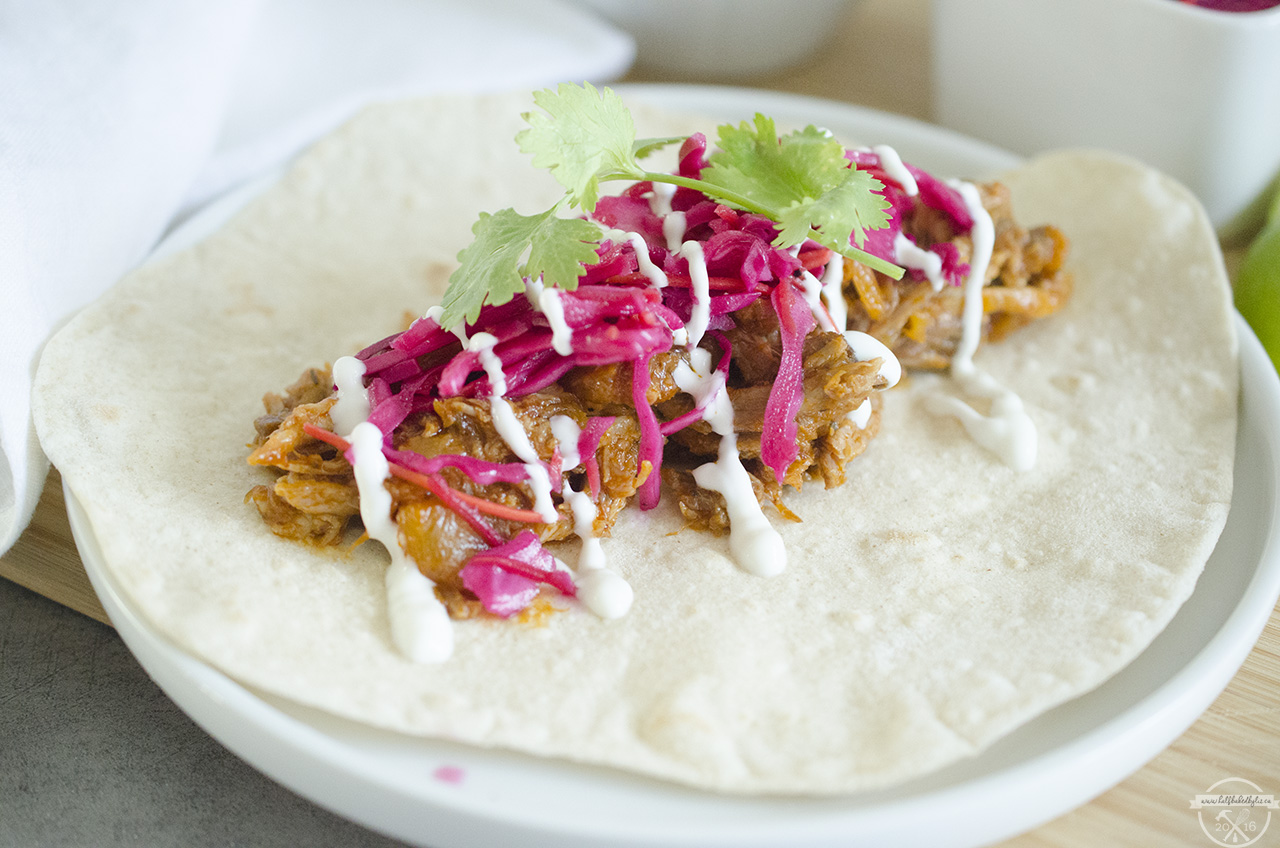 Enjoy!