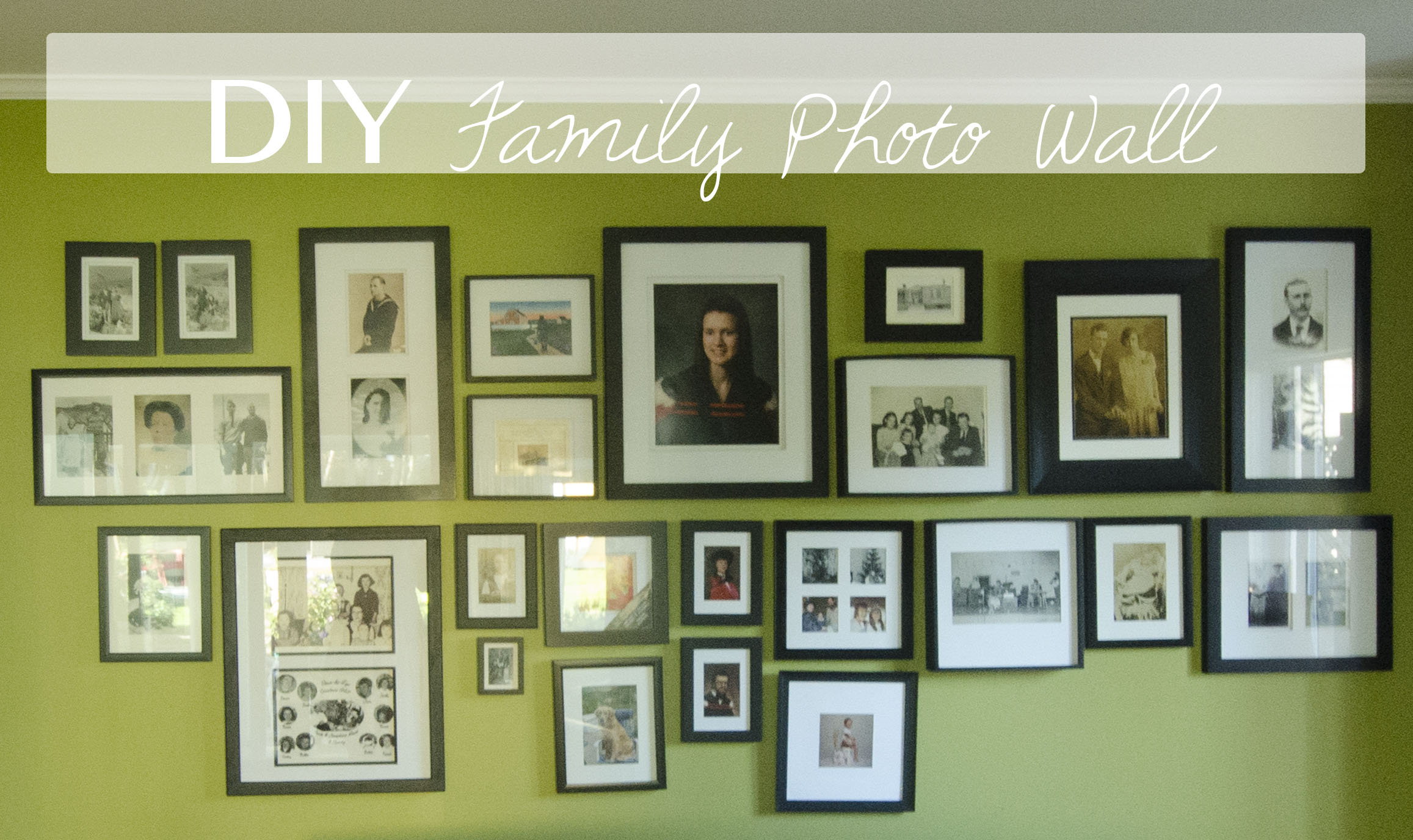 This was a project that I completed with my parents (at their house) many months ago – I'm not sure why I haven't posted it before now! It is such a lovely way to display all of our family photos. I want to do one in my own house eventually.
We started by reframing each of the photos, with white matting and a black frame. Then, we pushed a whole bunch of furniture out of the way, so that we could play with the photo arrangement on the floor. It took a little while to get just right, but I think the final layout is great. There's a uniform horizontal line through the middle of the photos, that allows the arrangement to look a little bit uniform, while still being a fun collage. My Mom's family photos are on the left, and Dad's are on the right, with the oldest pictures on the outside, and our immediate fam-jam in the middle.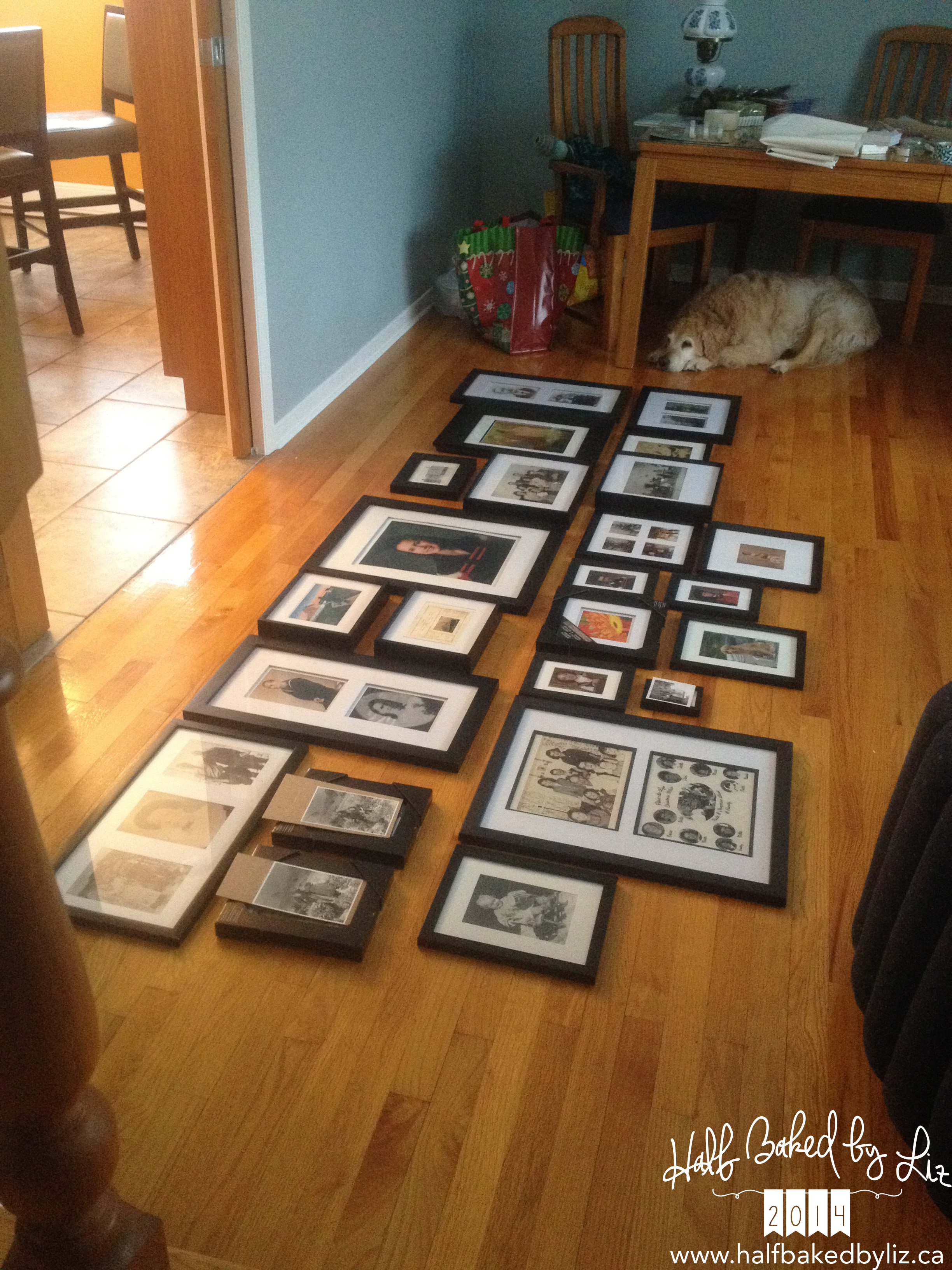 We marked the horizontal line on the wall using a laser level and a piece of 2″ wide painter's tape.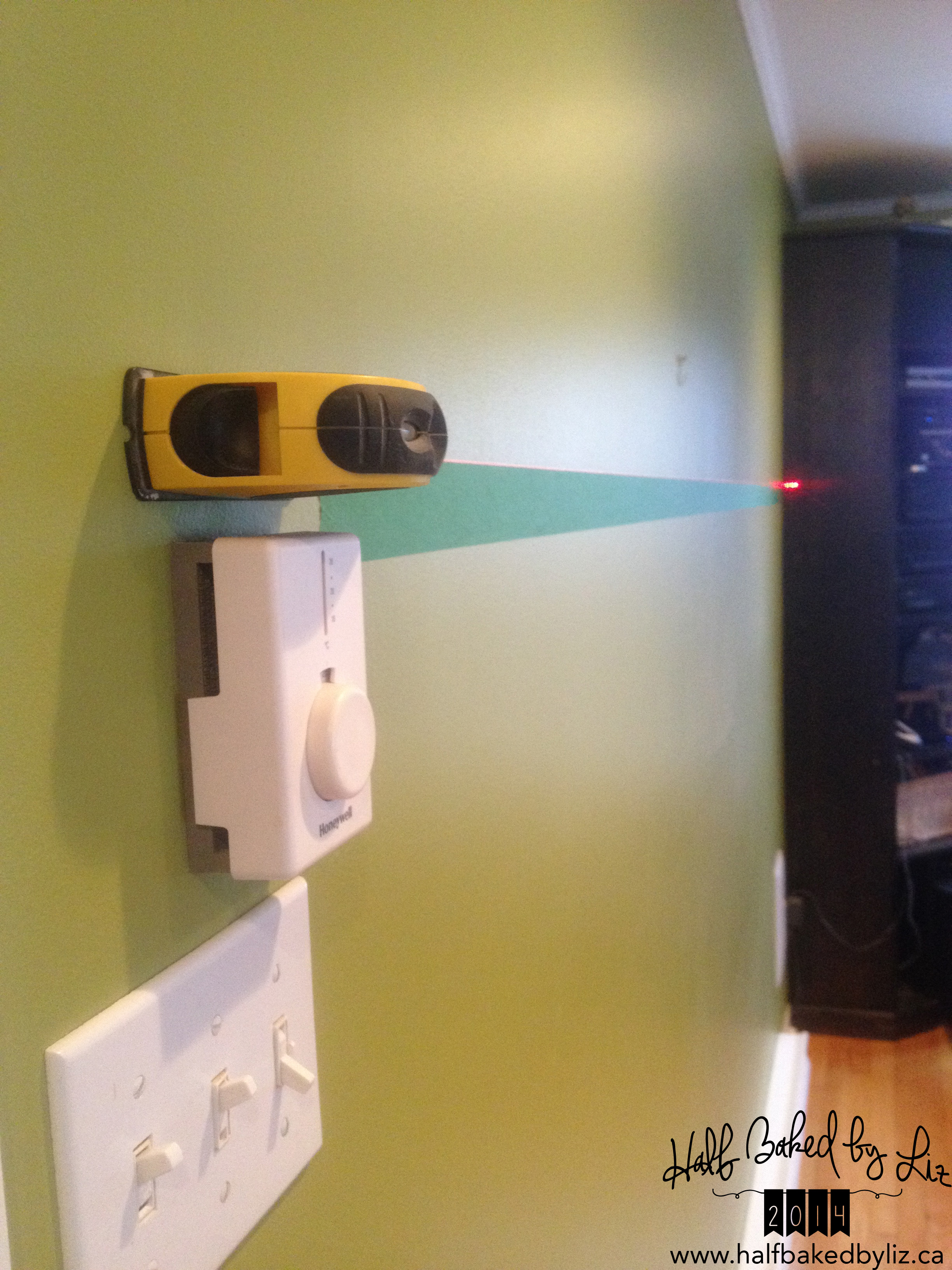 Then we used the laser level to mark the center of the wall, which is where we started, by hanging our immediate family photos. Each of the following pictures we placed such that there were 2 inches between the sides of the photos, and either the bottom or the top of the frame lined up with the horizontal piece of tape.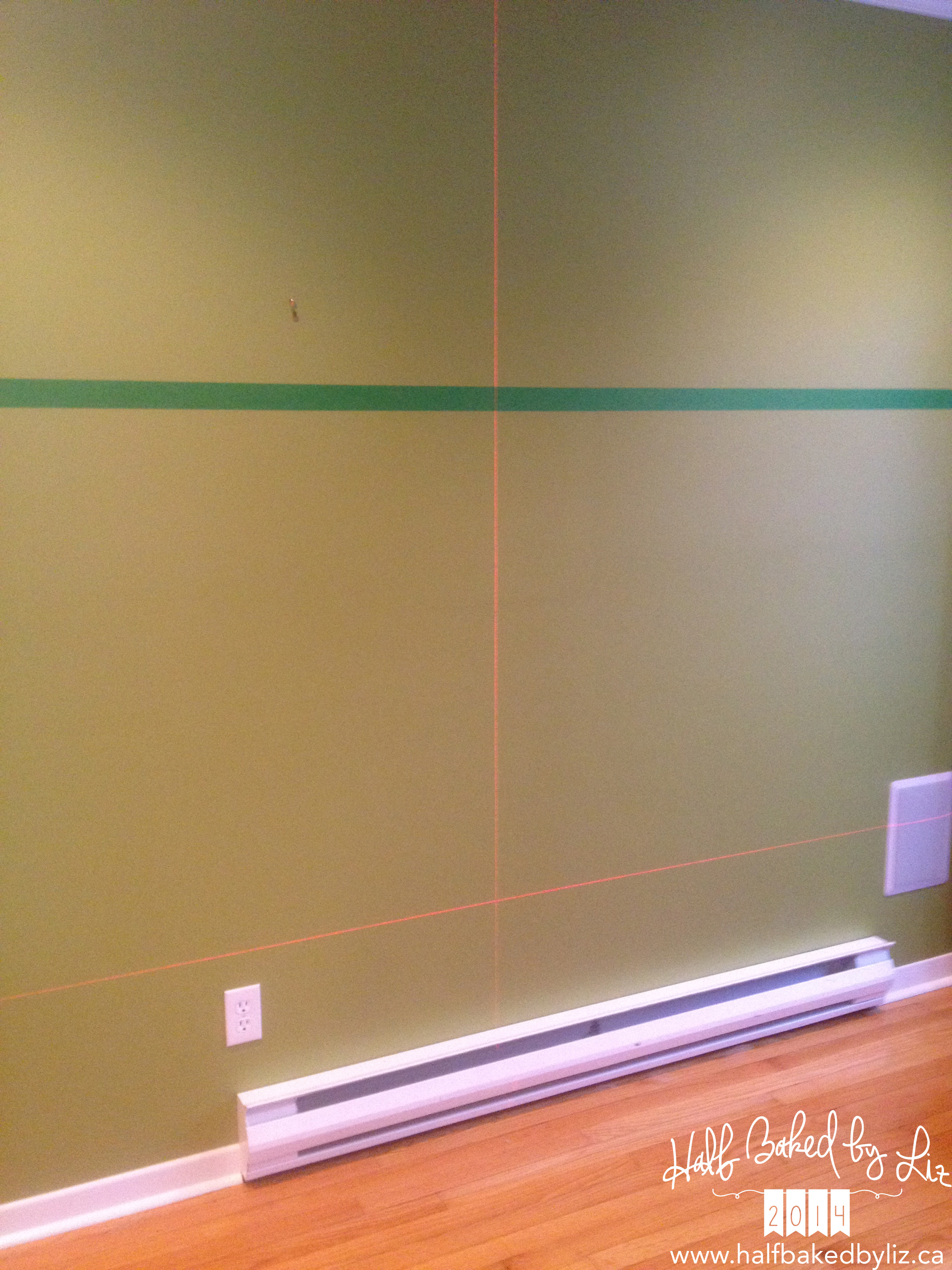 Love the final product!