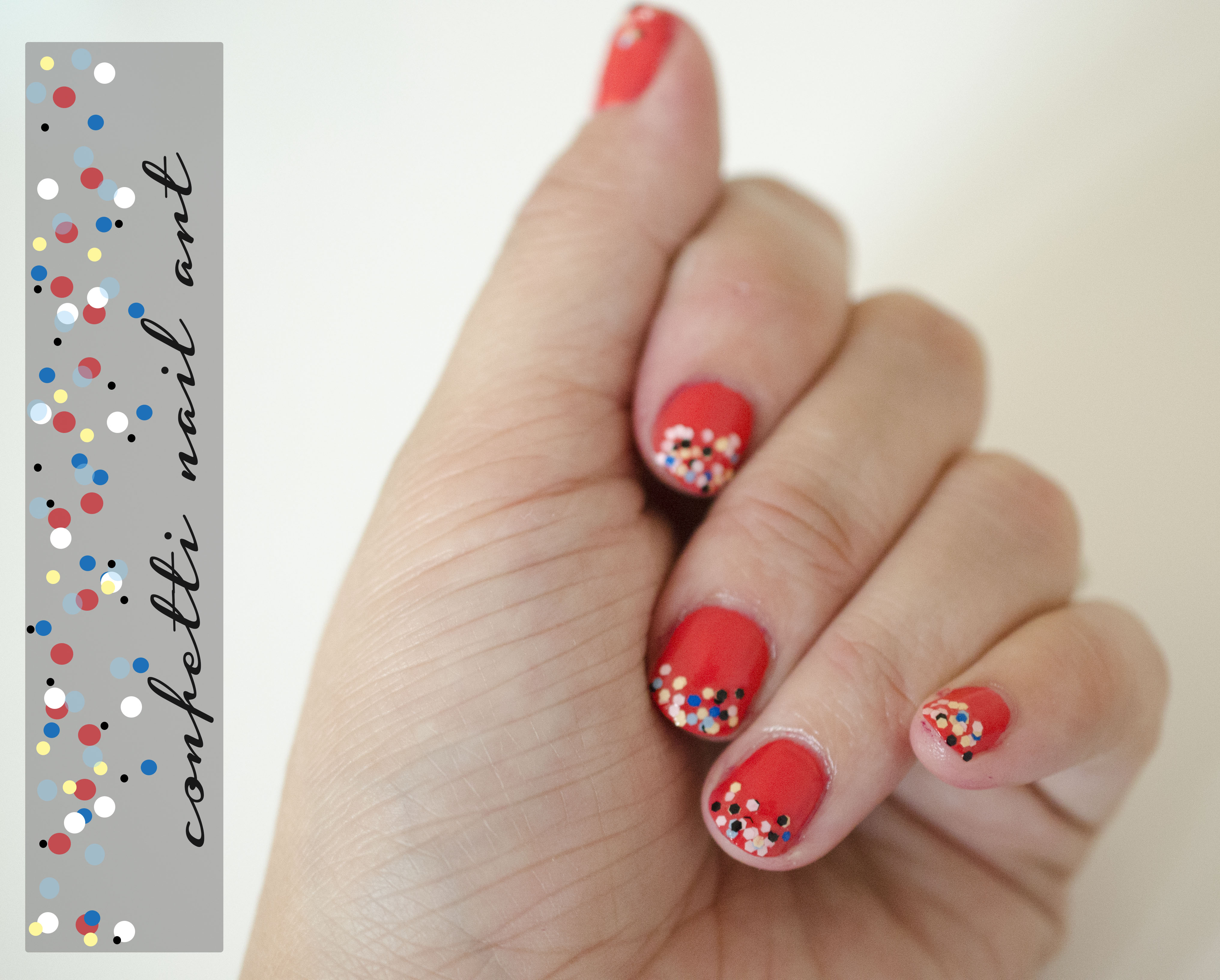 Until our things arrive from Newfoundland, I don't have many nail supplies to work with. However, all I needed for this nail design was coloured polish, confetti polish, and an old bobby pin!
I used ciaté polish in 'access all areas' and 'comic strip'.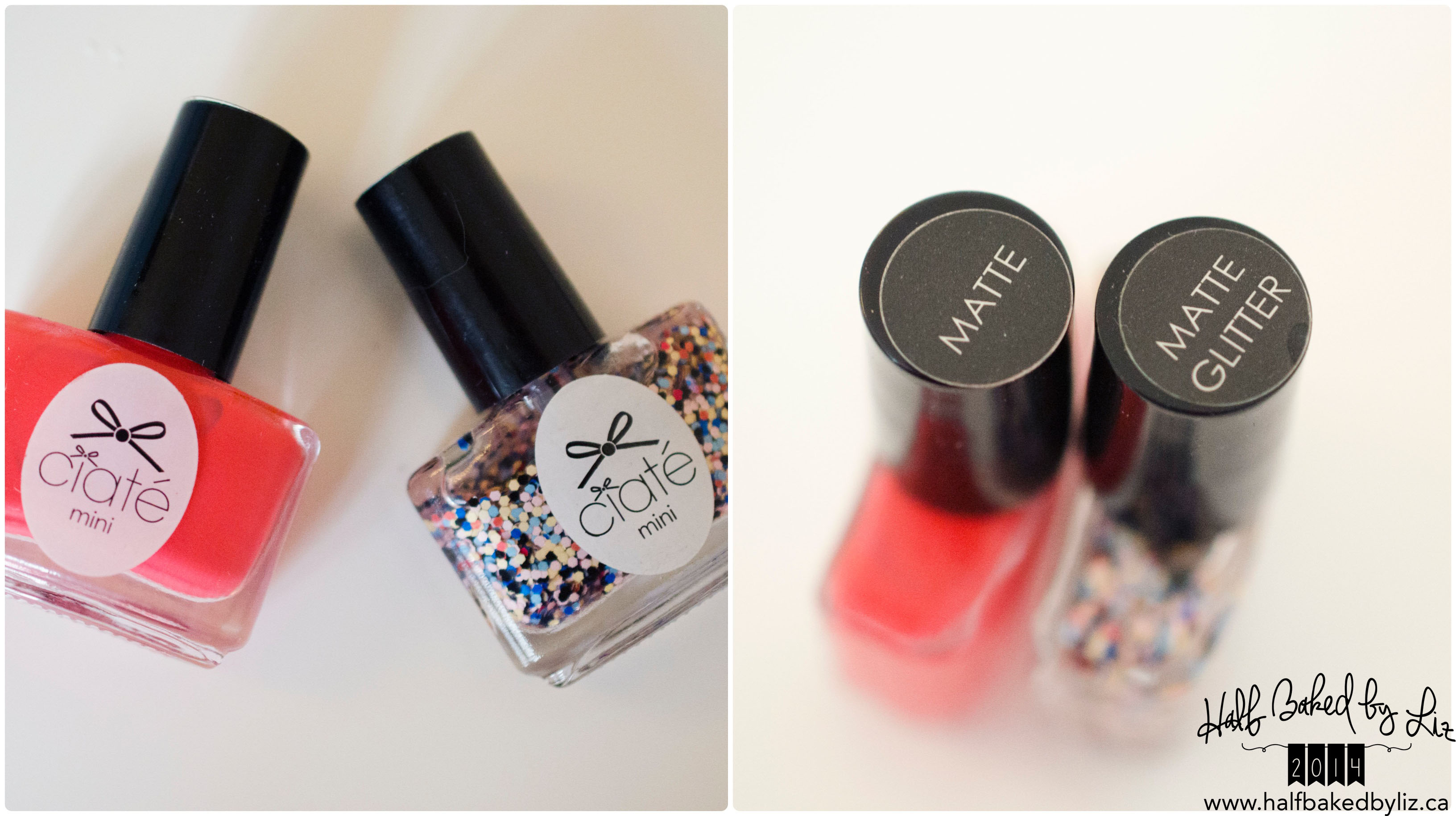 First, apply two coats of the base colour…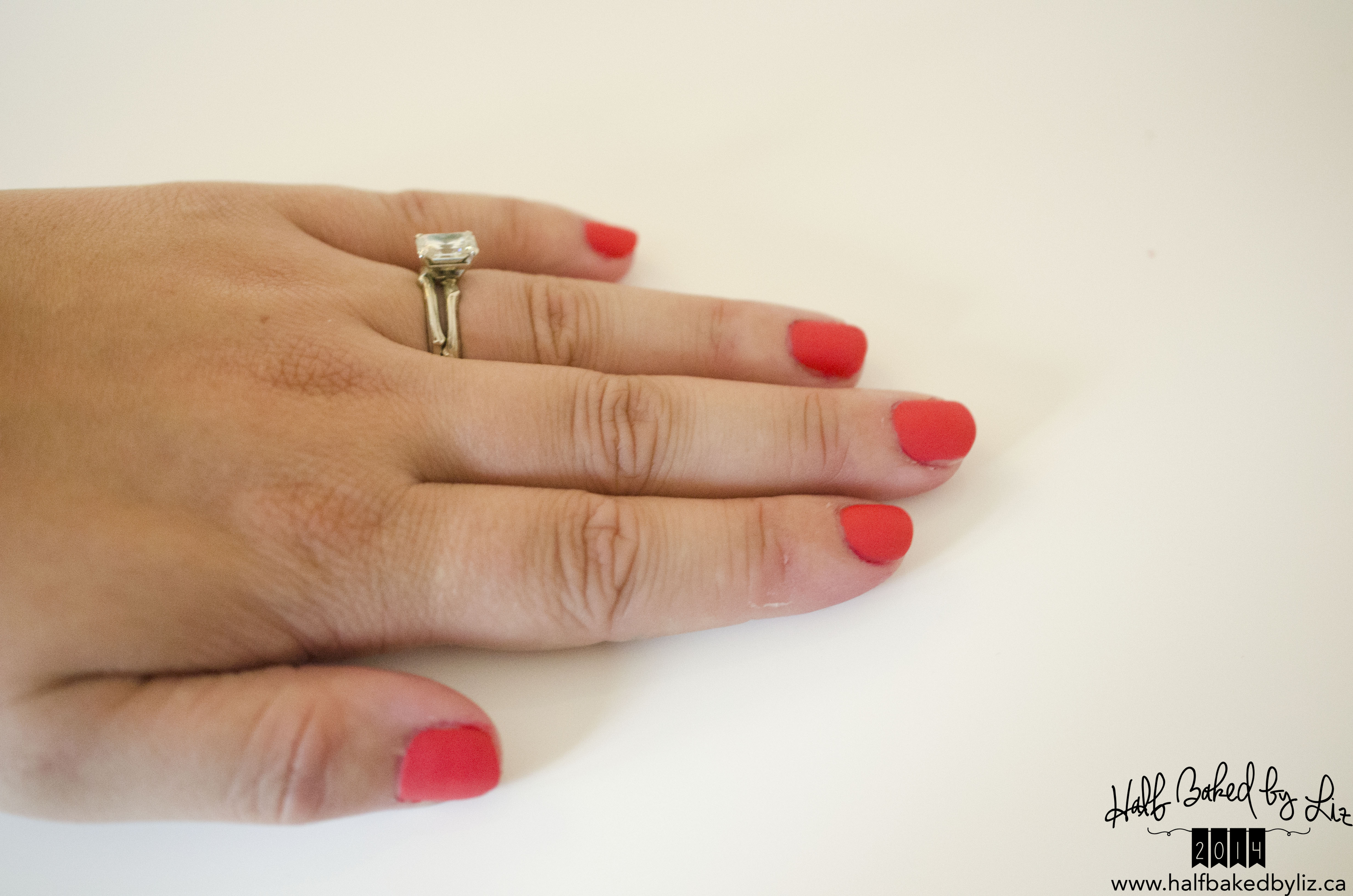 Then, add the confetti polish to the nail tip, and use the bobby pin to move the confetti pieces around, so that they're not all on top of each other.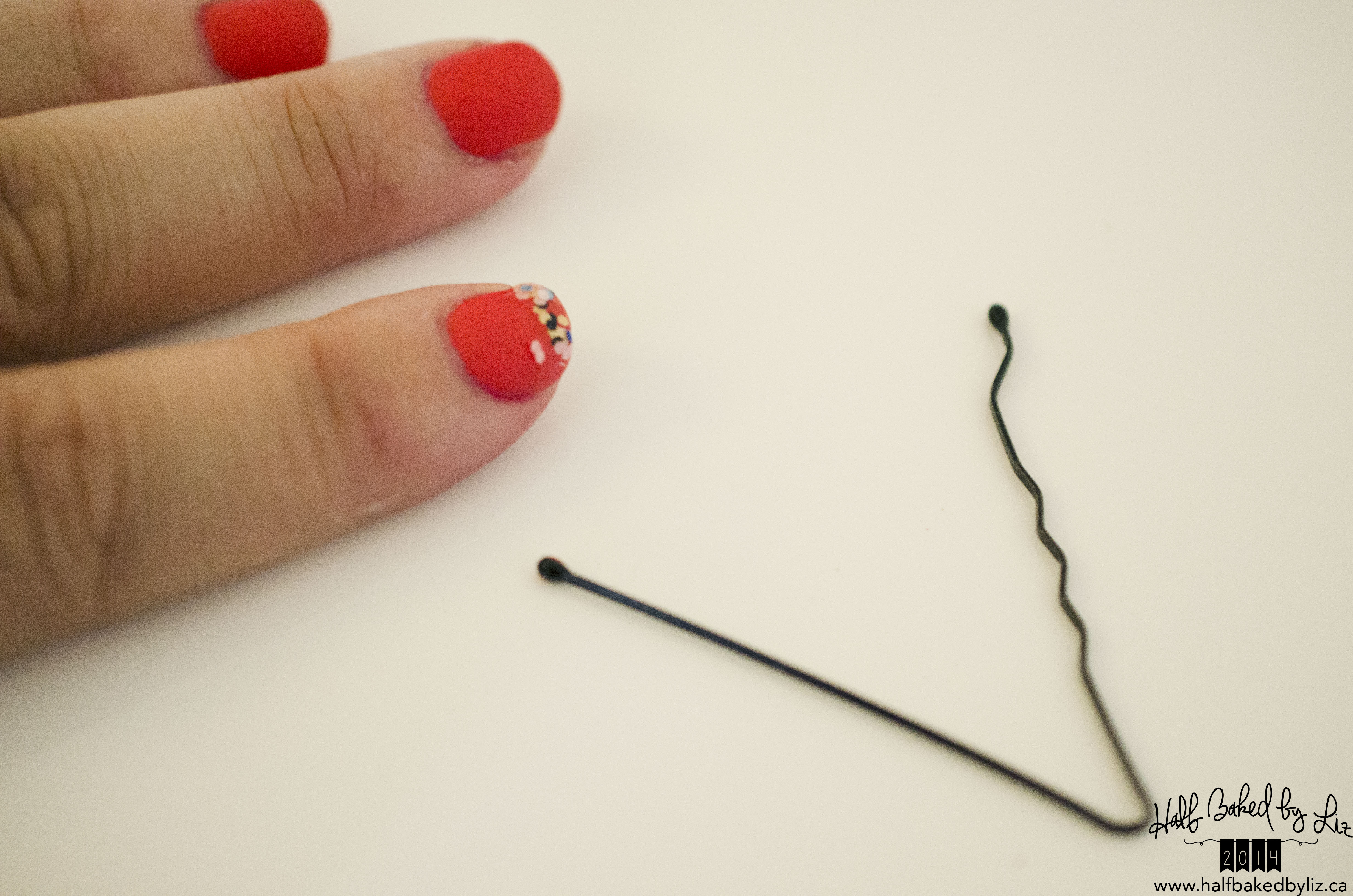 I really like the matte finish of these polishes, however, I don't have my matte topcoat yet, so I just used a standard topcoat. And that's it! Super simple, fun nails.