I'm a pretty big fan of breakfast on the go. I generally get hungry before lunchtime, but I'm not always in the mood for breakfast before I leave the house, so it's nice to be able to take something with me. These breakfast bars are easy to make, super yummy and satisfying, and really make a great snack any time.
INGREDIENTS
makes 12 bars
1 over-ripe banana
50 g peanut butter
45 g honey
130 g oats
40 g pumpkin seeds
30 g shredded coconut
60 g dried cranberries
20 g crushed pecans
20 g slivered almonds
40 g apricots
fleur de sel
100 g dark chocolate
DIRECTIONS
Preheat oven to 180C (350F); butter a 7″ x 11″ baking pan and line with parchment paper* so that it overhangs the sides (for easy removal after baking).
*I didn't have any parchment paper left, so I lined the pan with tinfoil. It worked fine, but ripped a little and stuck to the bars a bit… so use parchment if you have it!
Add the banana, peanut-butter, and honey to a bowl, and microwave for a minute or so, until the peanut butter has melted and the honey has thinned. Whisk together, and set aside.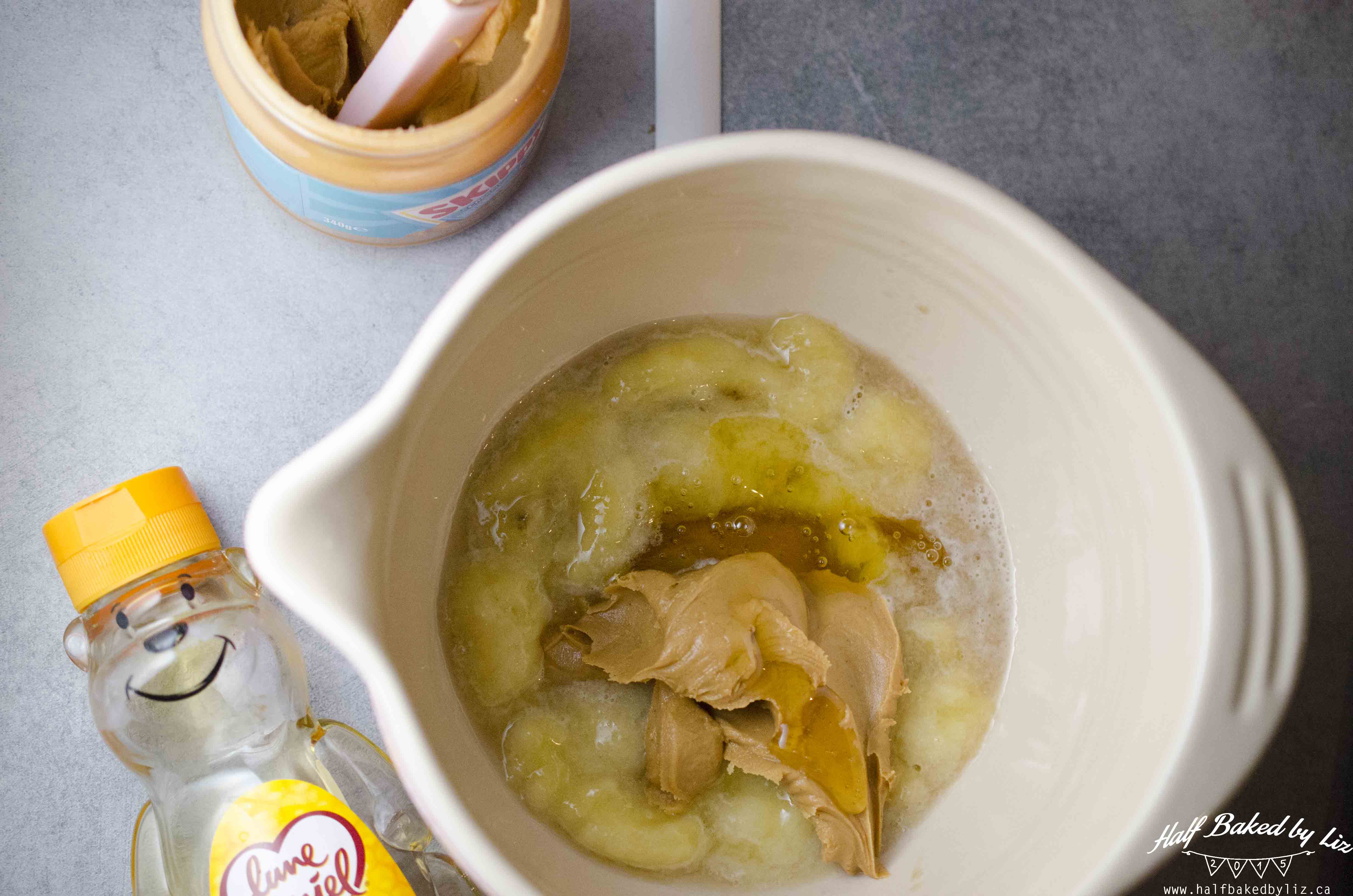 In a large bowl, combine the oats, pumpkin seeds, coconut, cranberries, pecans, almonds, and apricots.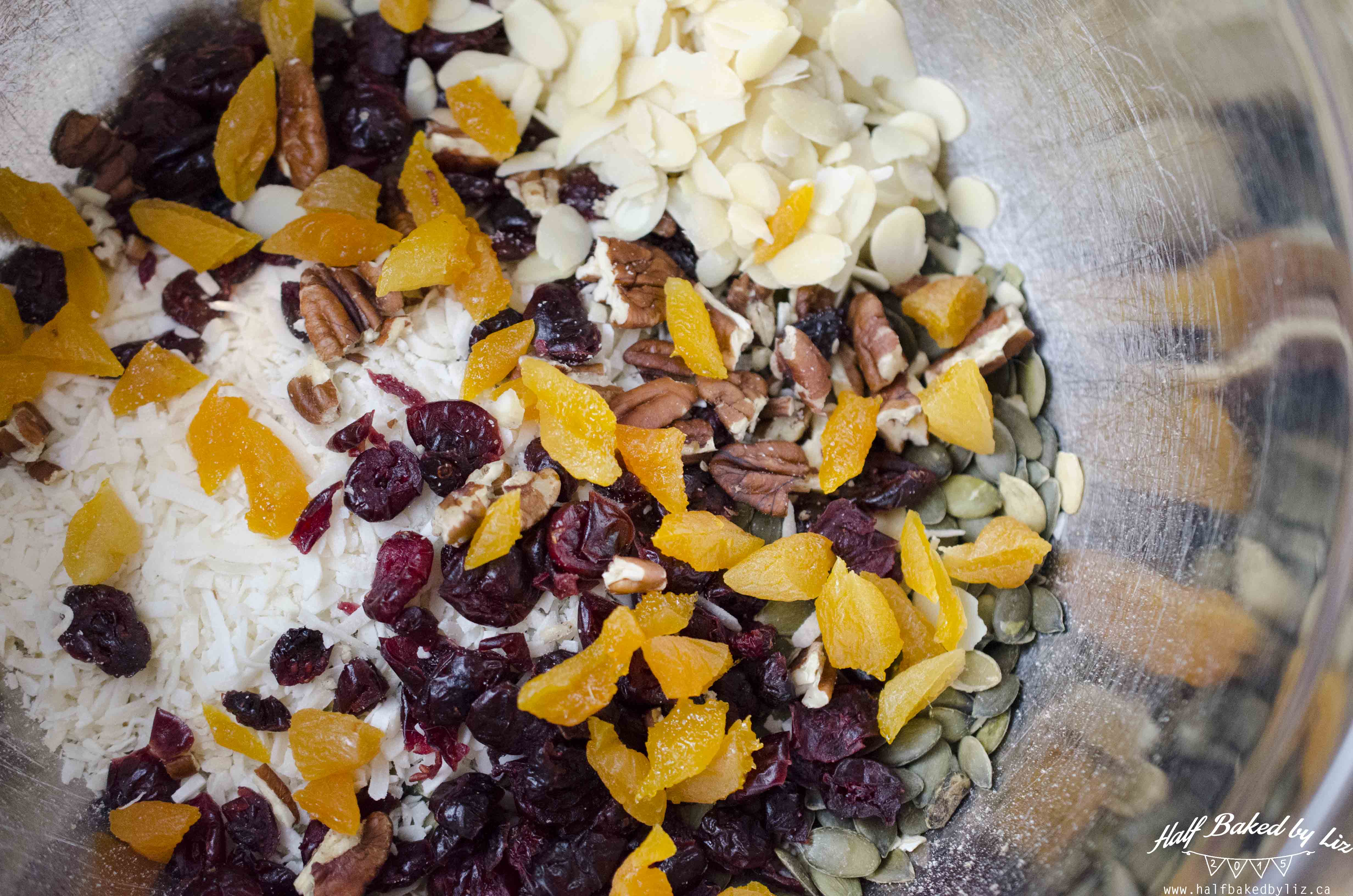 Add the wet ingredients to the dry ingredients, and mix well with a spoon. Press the mixture into the prepared pan, and sprinkle with fleur de sel. Bake for ~20 to 30 minutes, until golden brown on the top, but still a little soft to the touch. Place on a cooling rack to cool completely. Once cooled, remove from the pan and cut into 12 bars.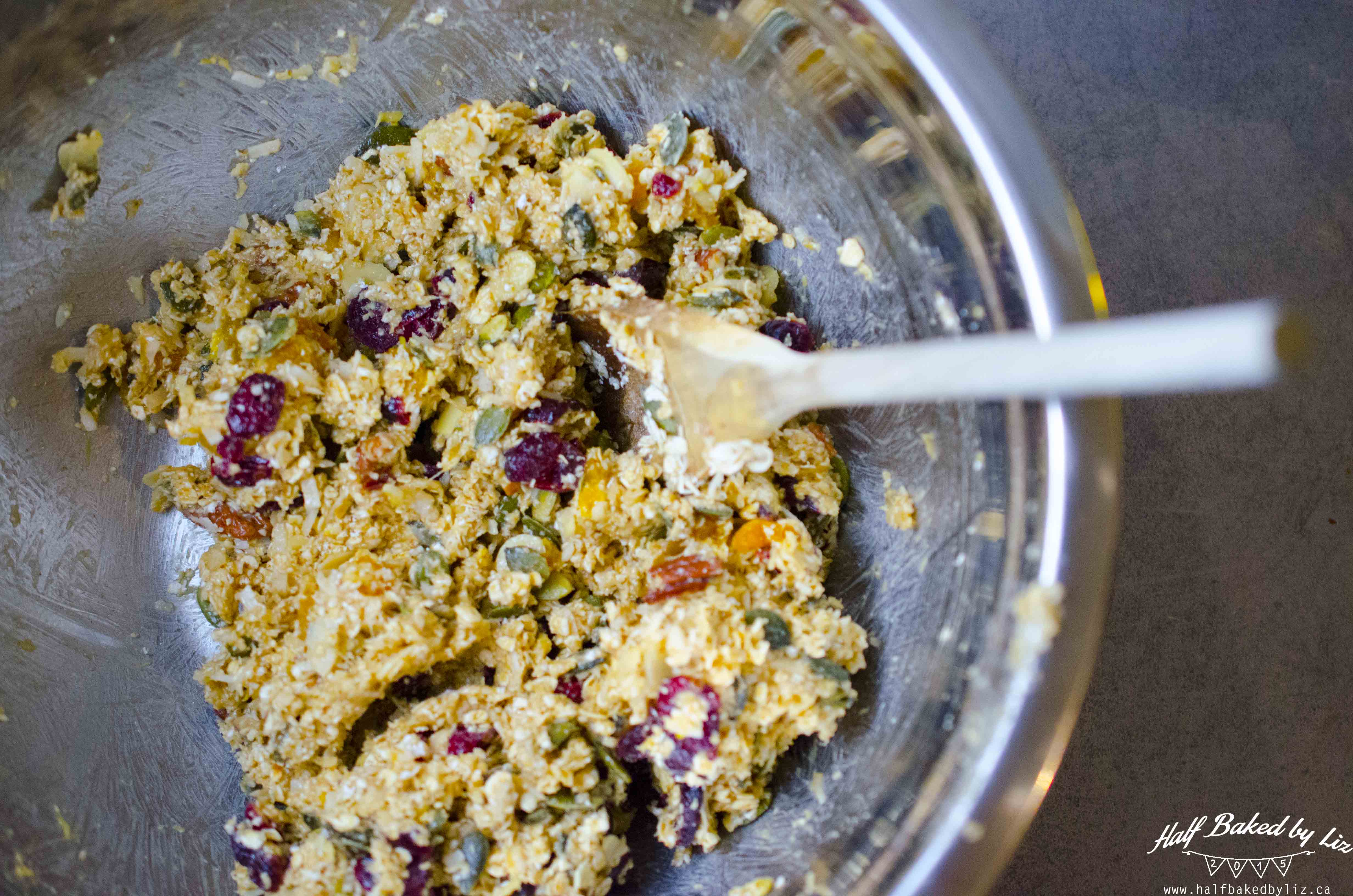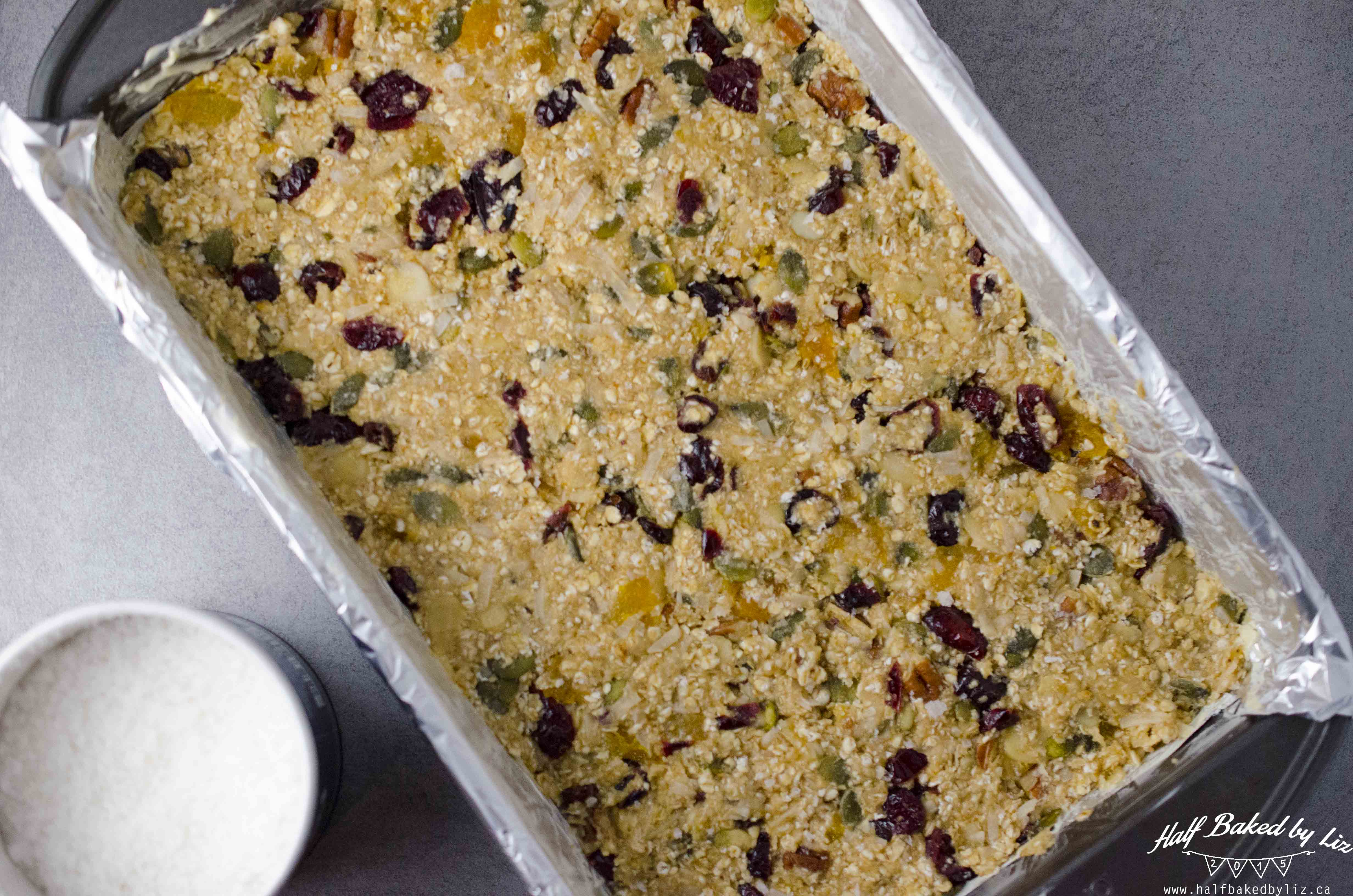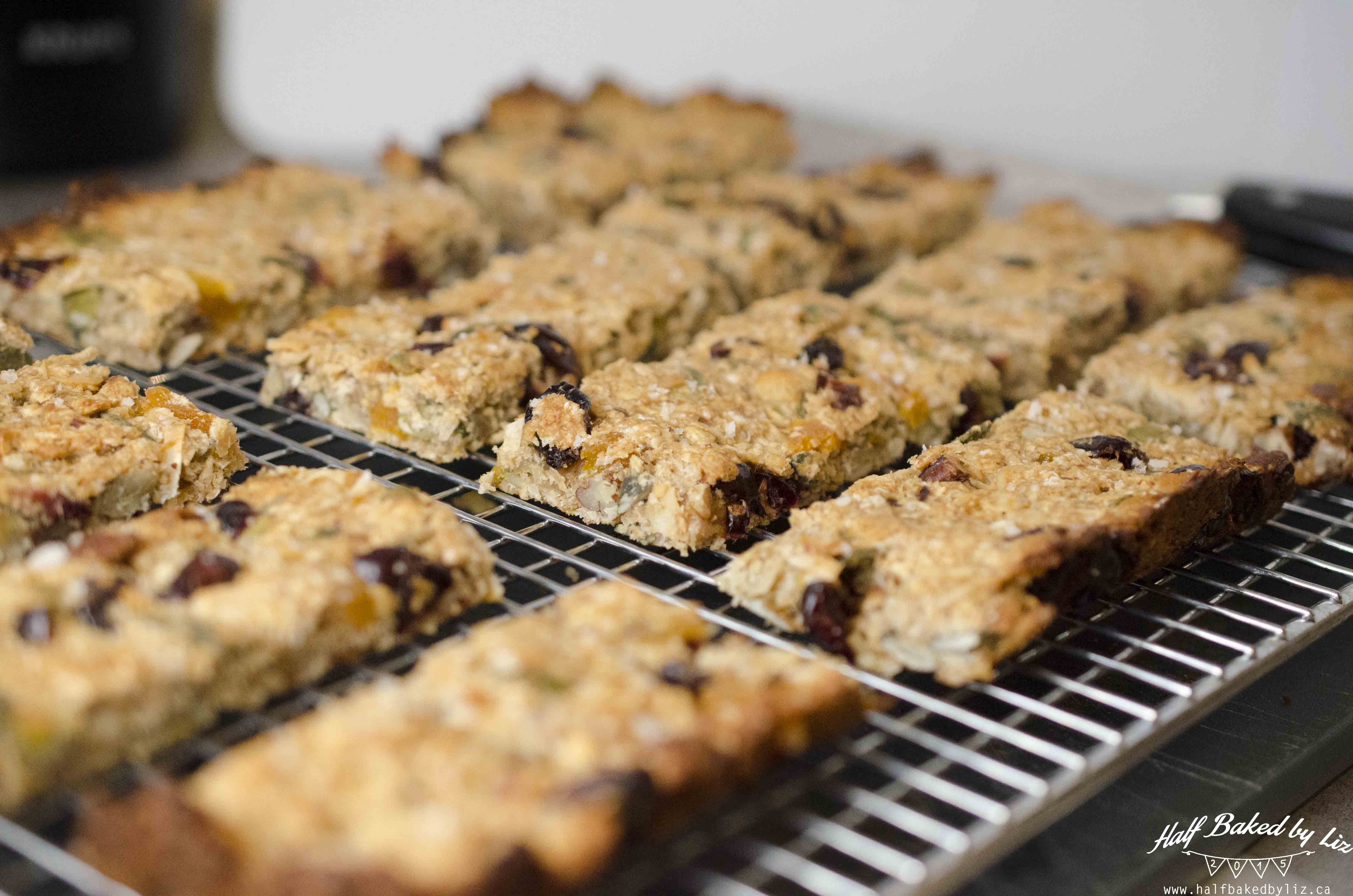 Melt the chocolate in the microwave, and place into a squeezy bottle. Drizzle liberally over each bar. Store in the fridge.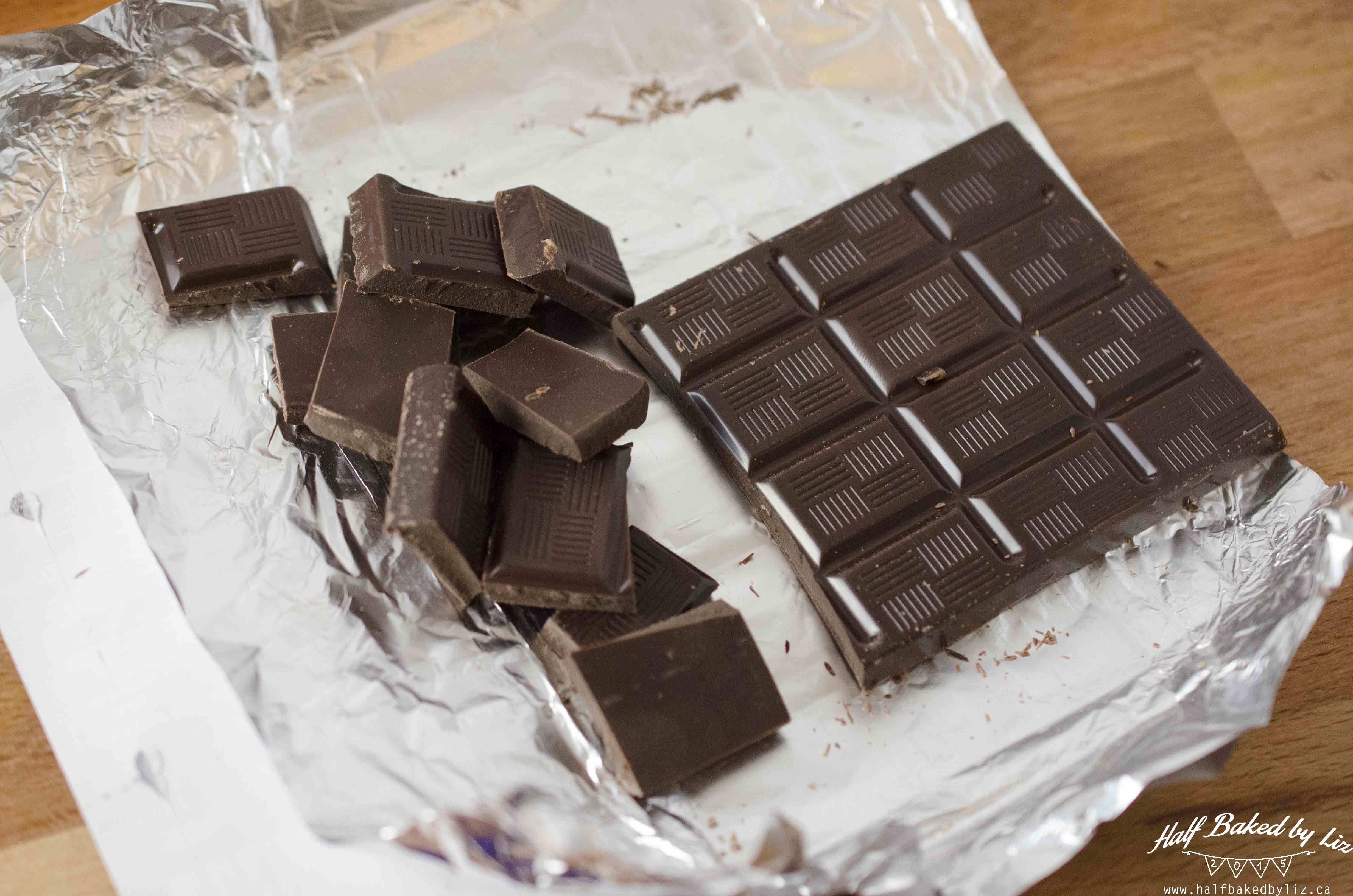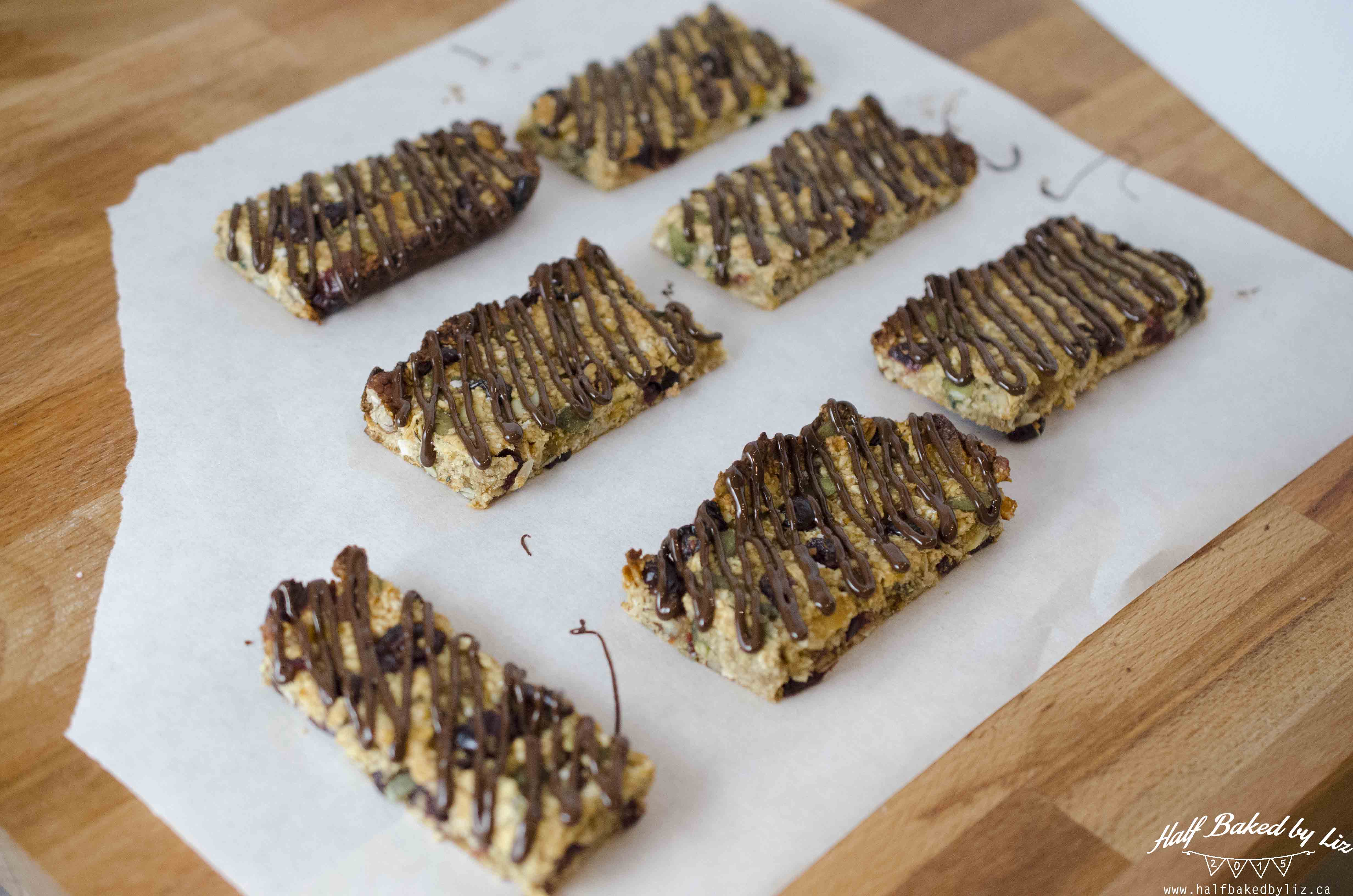 I left some unwrapped for snacking on at the house, and wrapped others in parchment to make them easy to travel with (and because it's cute!).