I've been doing a ton of nail art using various dotting tools lately. The possibilities are endless, and it's fairly simple and fun… Plus, if you don't have a dotting tool, a bobby pin or toothpick work just as well!
This first manicure is from several weeks ago (woops!).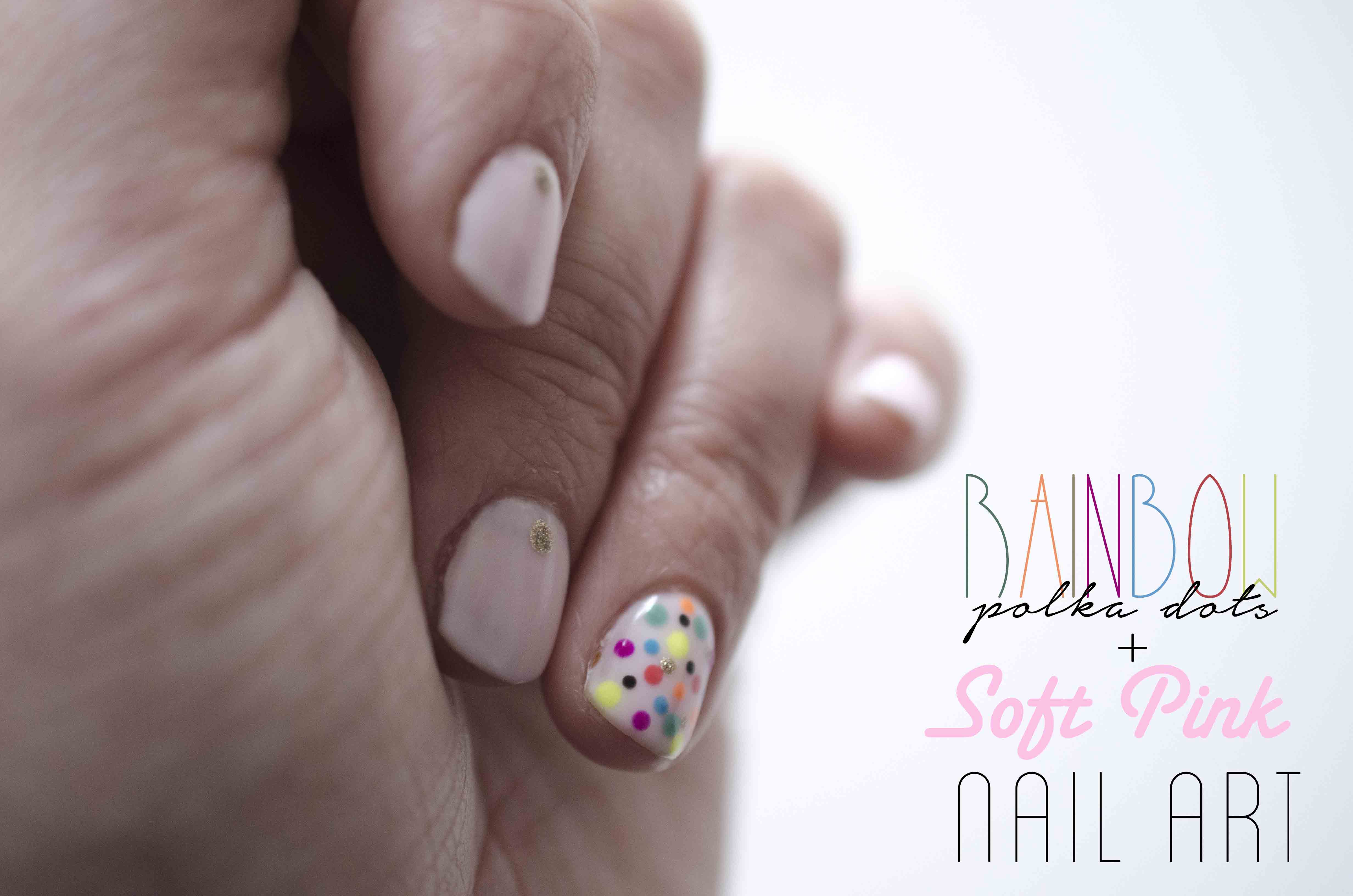 I used a white base colour underneath the soft pink, so that that pink would show up better and wouldn't be too translucent.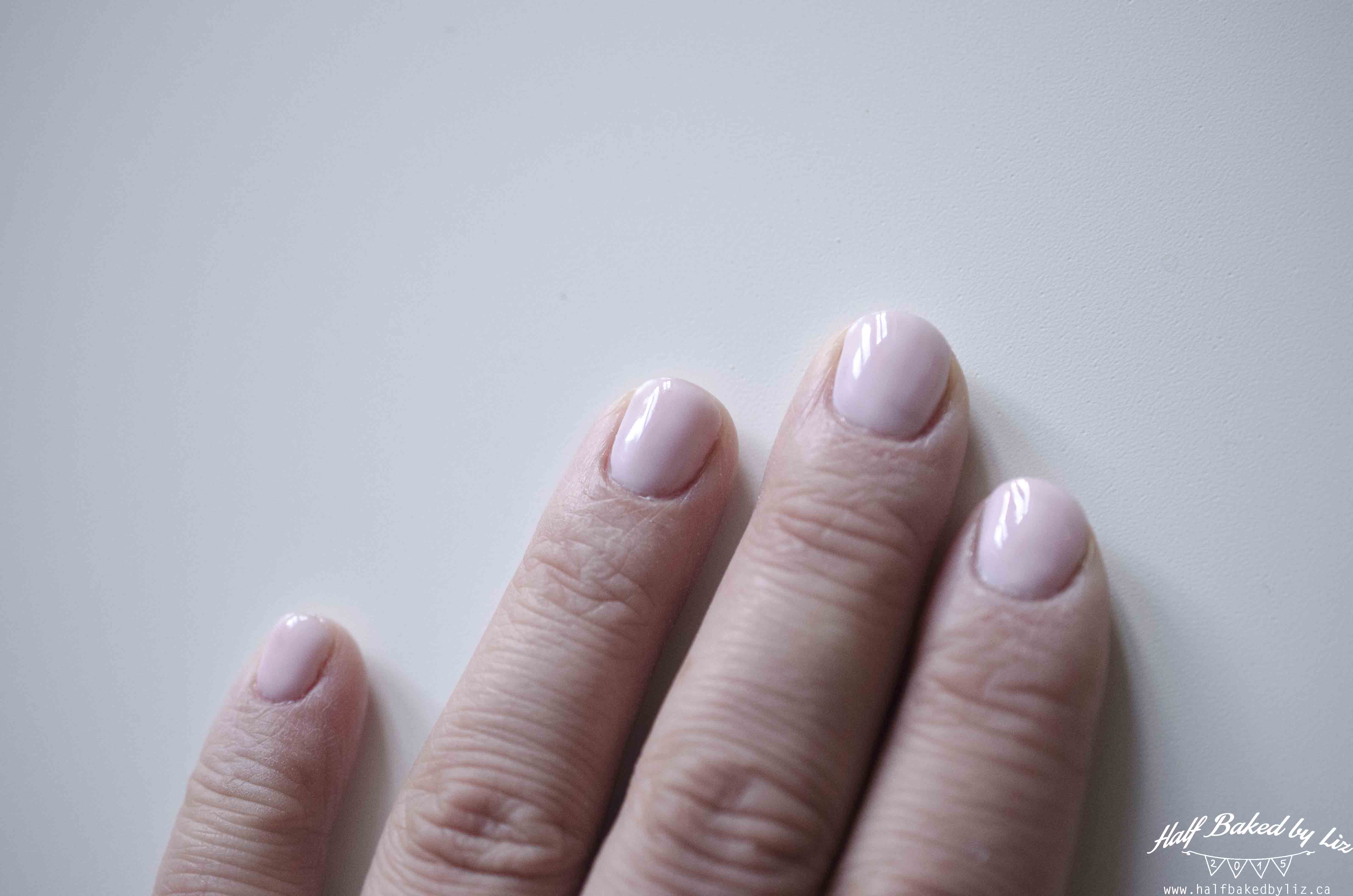 I had intended to simply place a gold dot at the base of each nail… but ended up going a little crazy on my ring fingers :) Hooray for neon!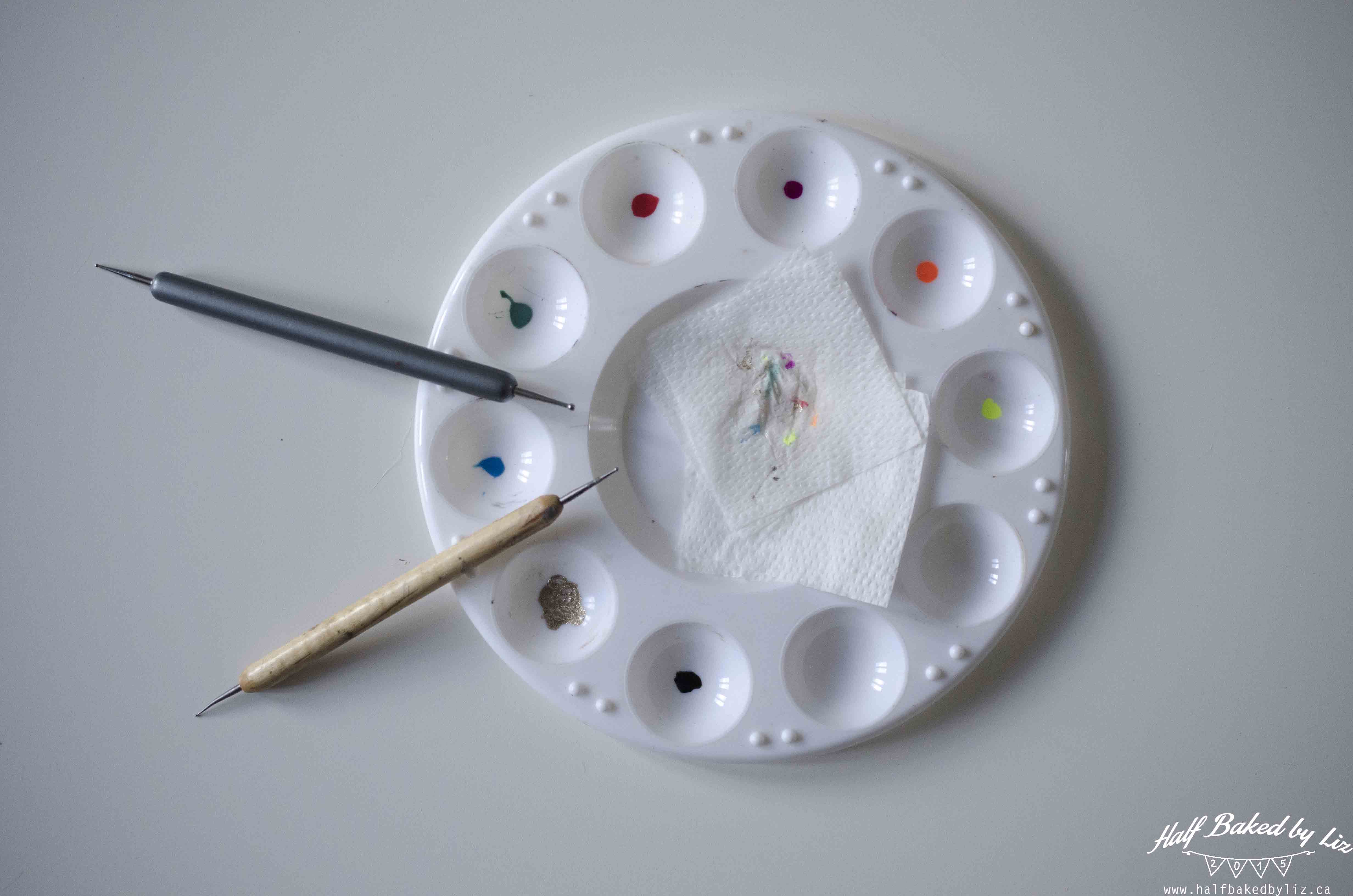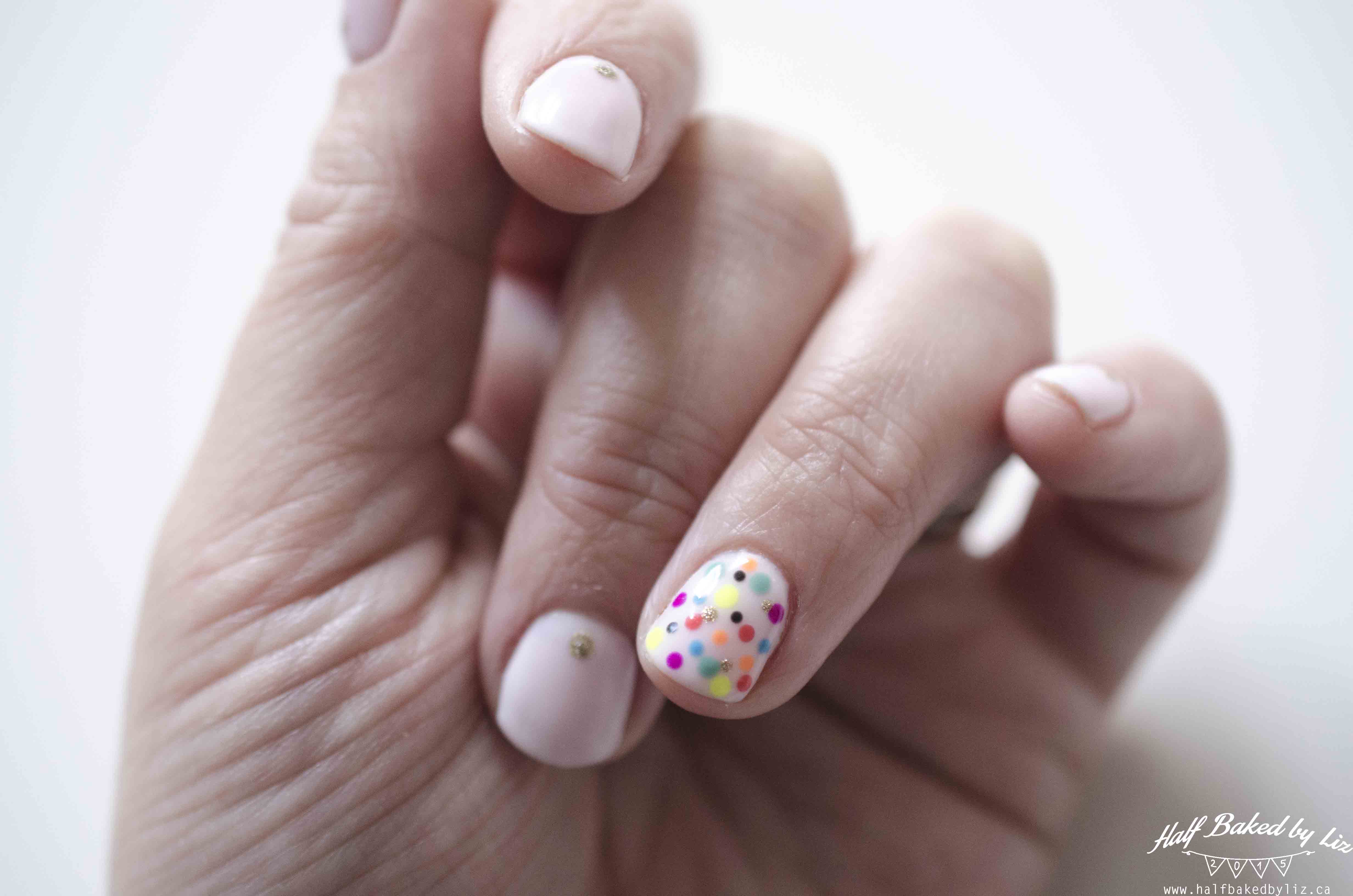 And this is my current manicure! A lovely combination of teal and gold (my favourites).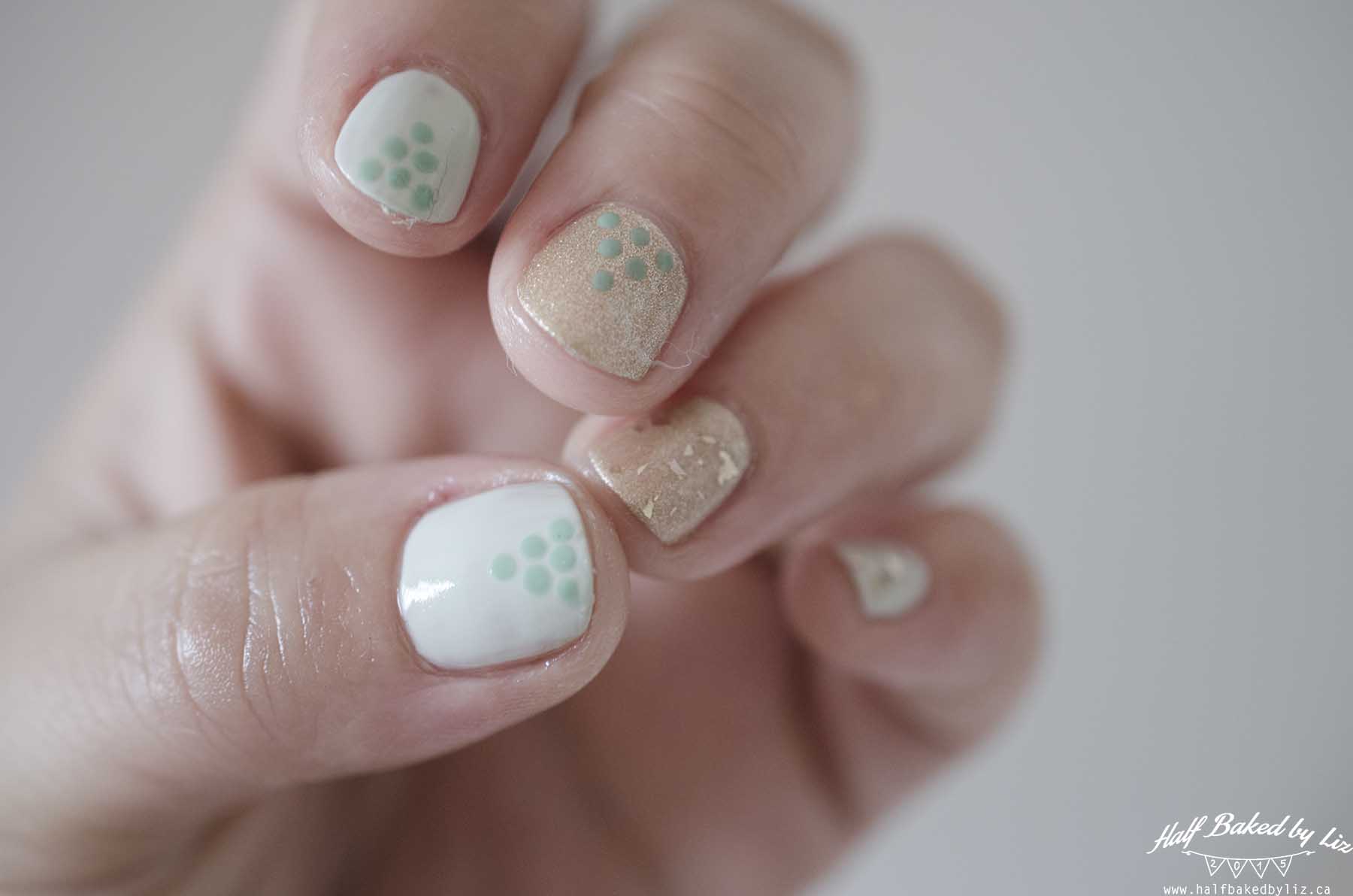 Cute and simple!
PS – I've been trying out some new polish brands lately.
The first is Picture Polish (the colour is 'Minty'), which I purchased online from the boutique of my favourite nail blogger. Really love how this polish goes on.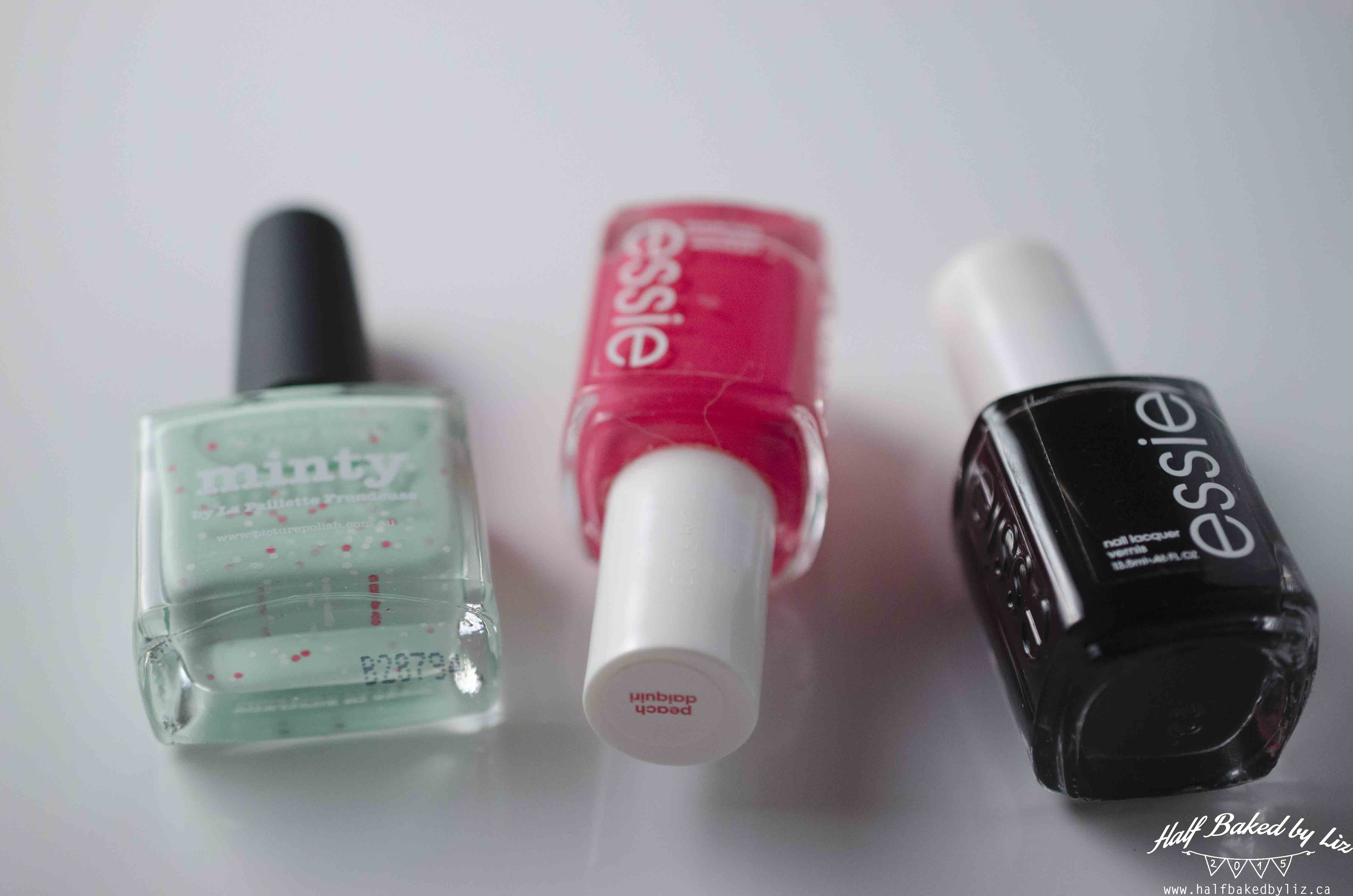 The second brand is Mavala. I noticed a friend of mine wearing the perfect red polish (which incidentally is called 'Paris'), and she introduced me to this brand. It lasts several days longer than most other brands for me!