Whoopie pie, anyone? All the goodness of a cupcake, but in cute little sandwich form! I was super happy with the white chocolate and coconut flavour combination – yum! Aaaaand we all know that I'm a huge fan of personal-sized desserts :)
INGREDIENTS
makes ~16 whoopie pies
for the cake / cookies;
140 g unsalted butter, room temperature
175 g sugar
2 eggs, room temperature
250 g flour (use T65 in France)
75 g shredded sweetened coconut
1 teaspoon baking powder
1 teaspoon baking soda
1/2 teaspoon coarse salt
100 mL coconut milk, room temperature
for the filling;
100 g white chocolate
250 g unsalted butter, room temperature
250 g icing sugar
DIRECTIONS
For the cake / cookies;
Preheat your oven to 350 F (~180 C), and line two cookie sheets with parchment paper. Combine the butter and sugar in the bowl of an electric mixer, and beat on medium speed until well combined. Add the eggs, and beat until fluffy.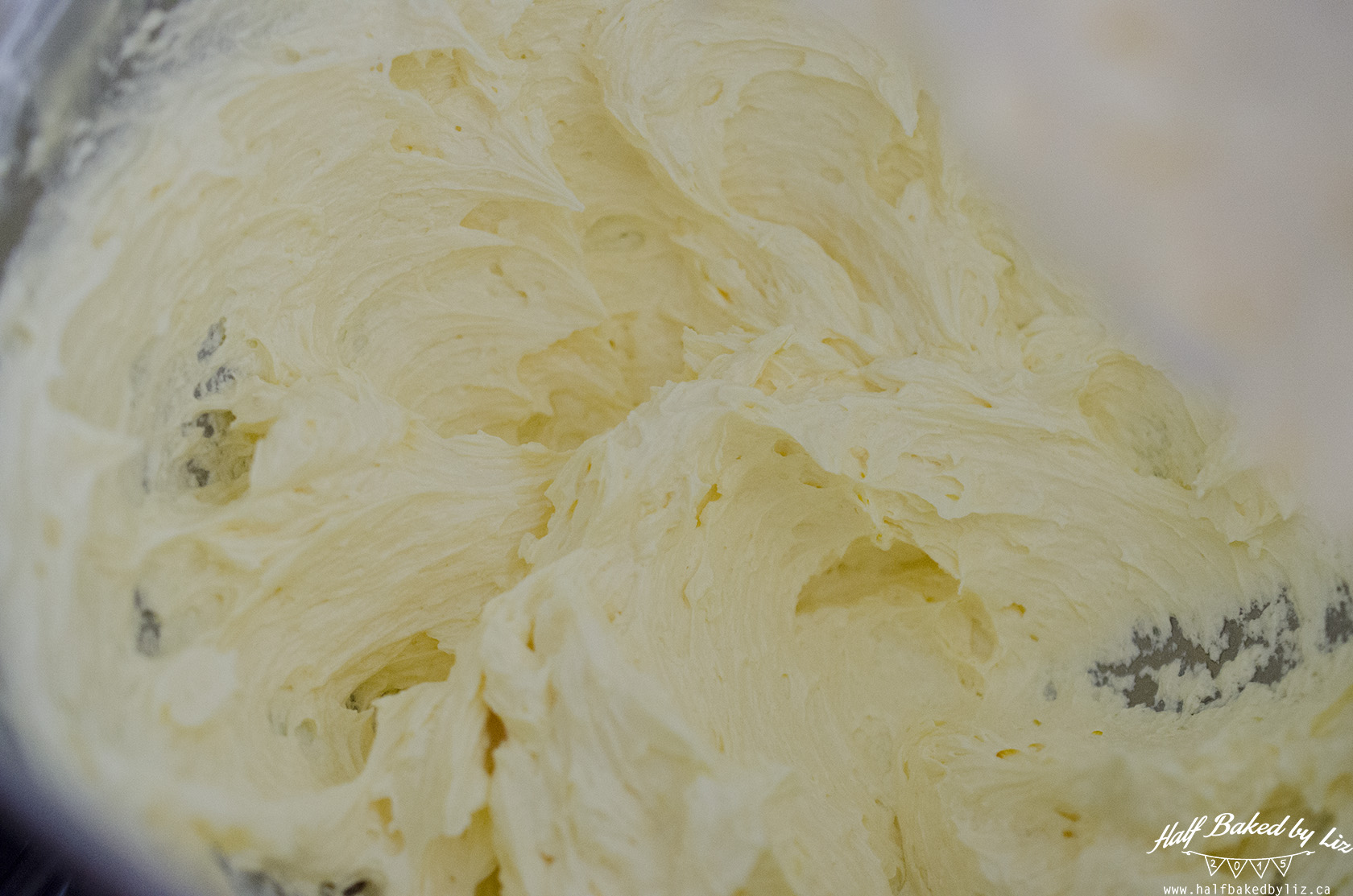 Meanwhile, in a separate bowl, whisk together the flour, coconut, baking powder, baking soda, and salt.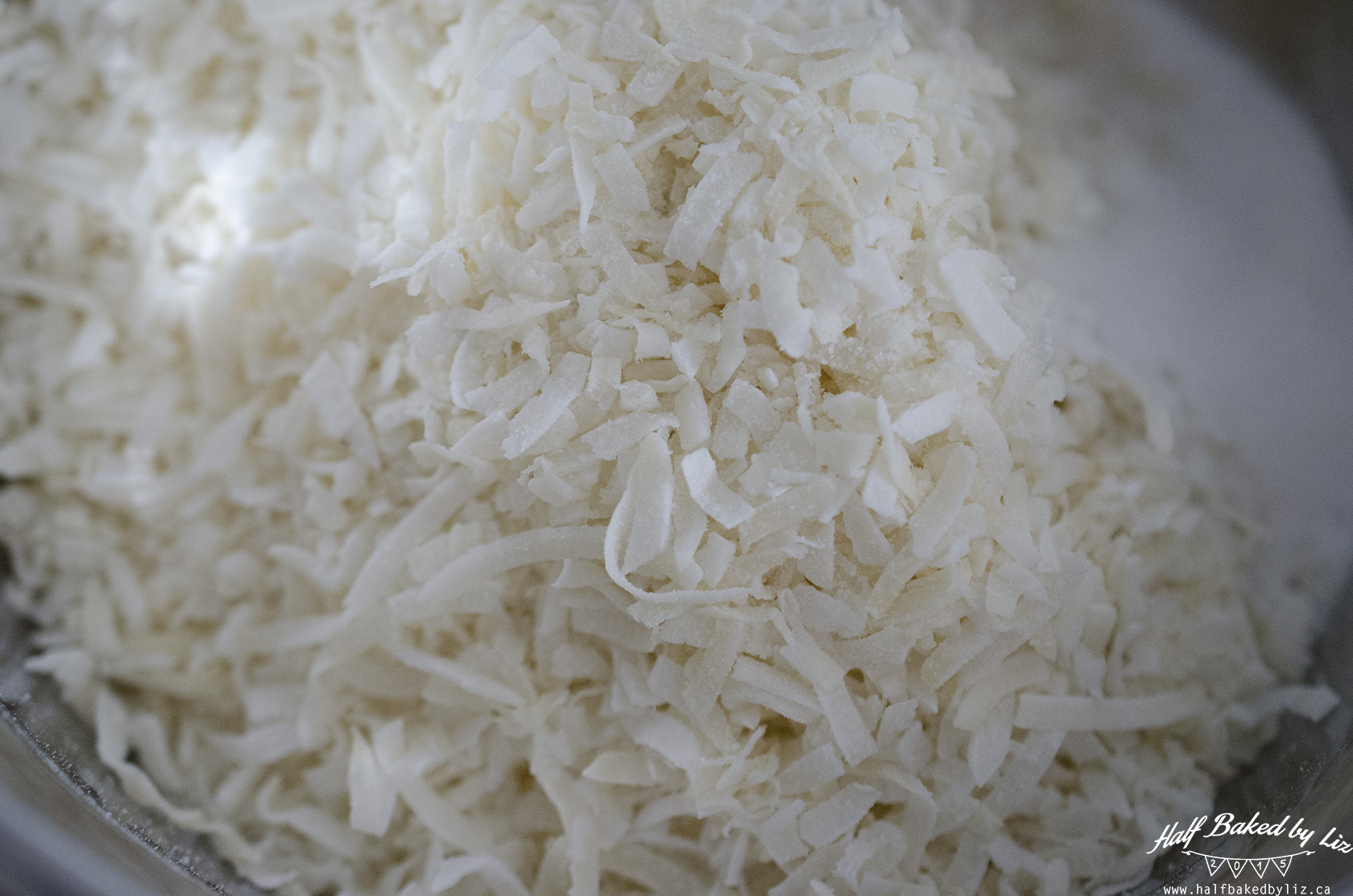 Alternate adding the dry ingredients and coconut milk to the butter mixture in two batches.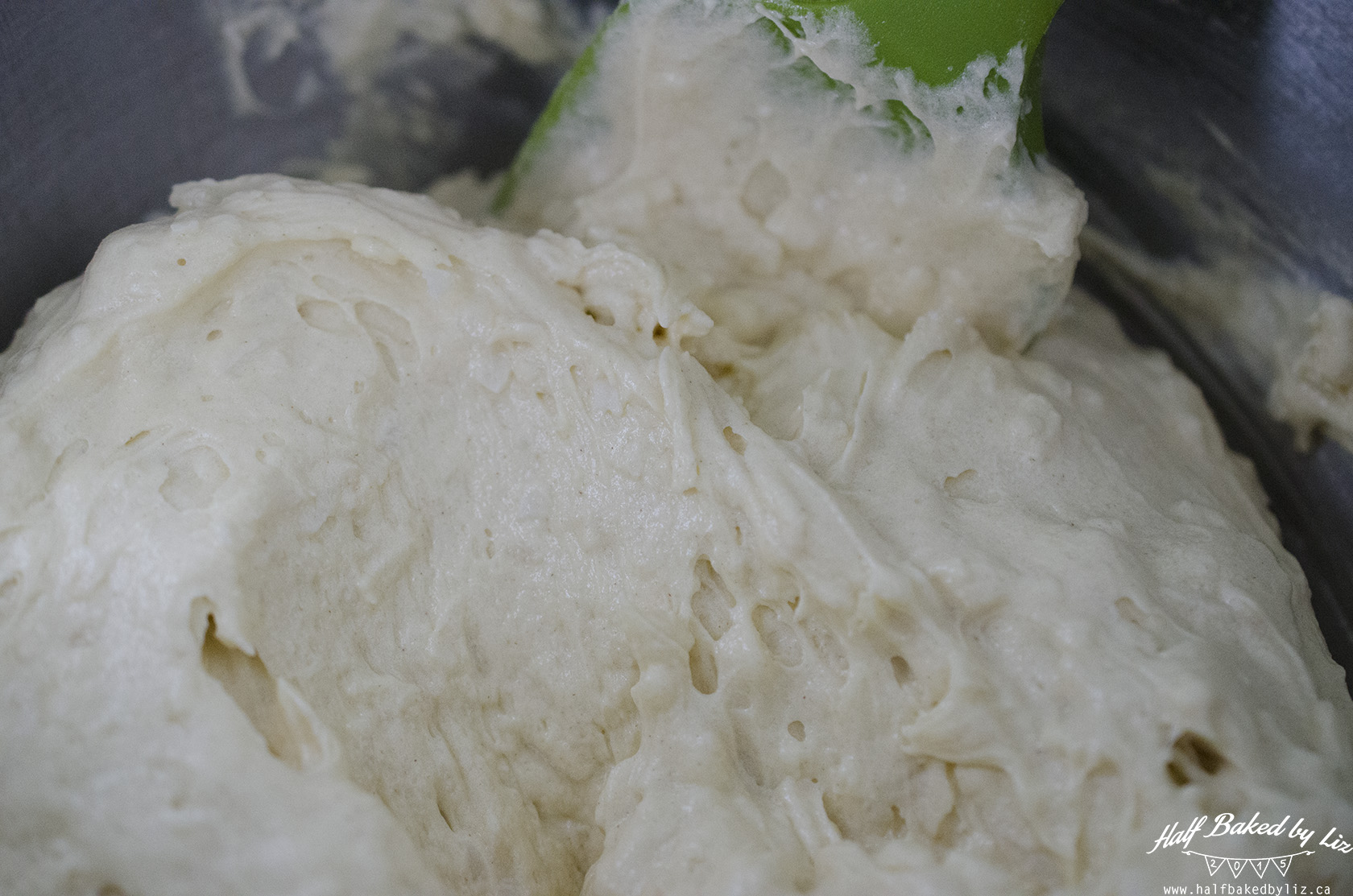 Using a piping bag fitted with a large round tip, pipe the batter onto the prepared cookie sheets in circles of ~1.5″ (~4 cm) diameter. Bake for 9 minutes, until just golden brown but still nice and soft. Cool completely on a rack before adding filling.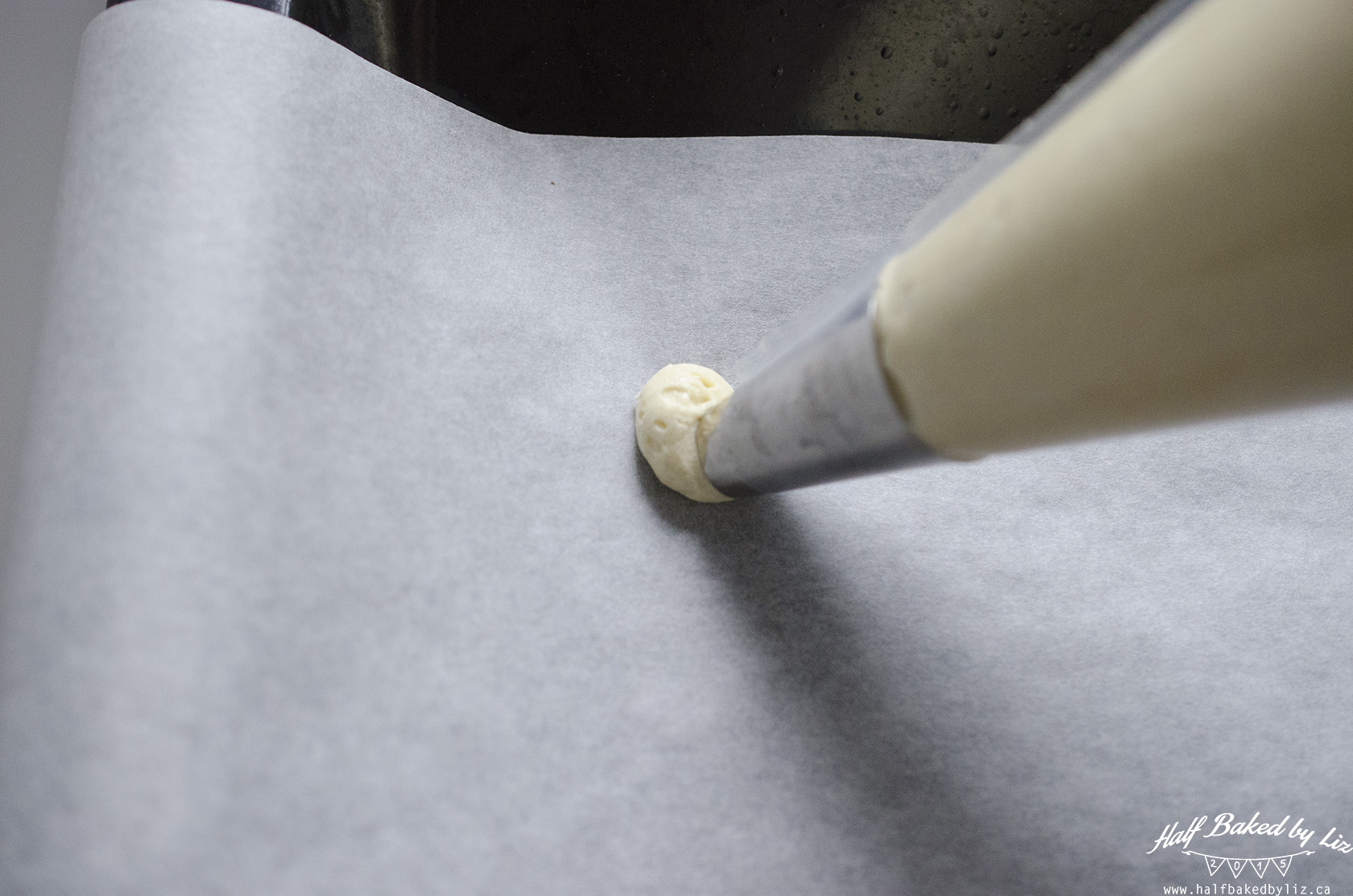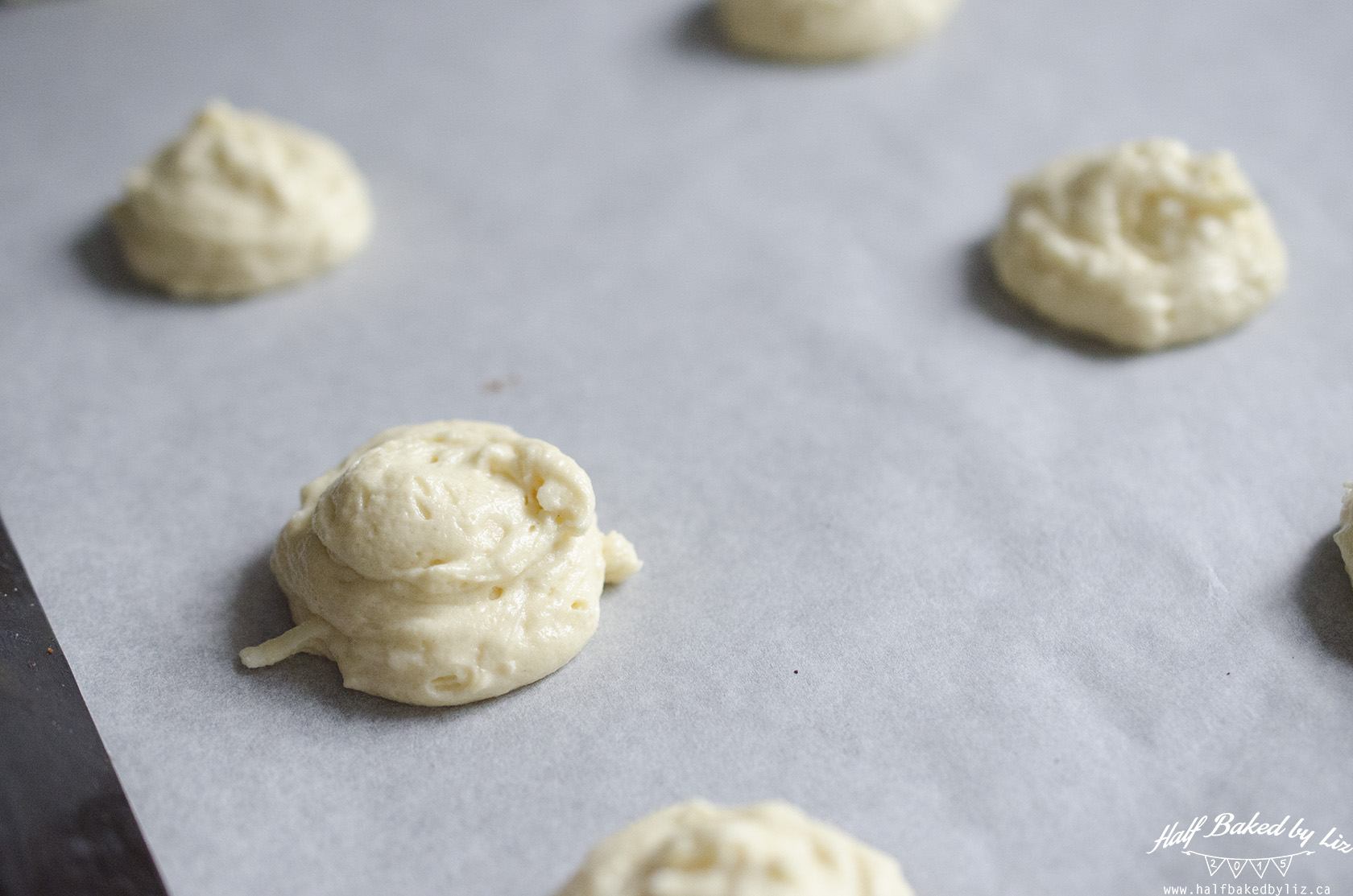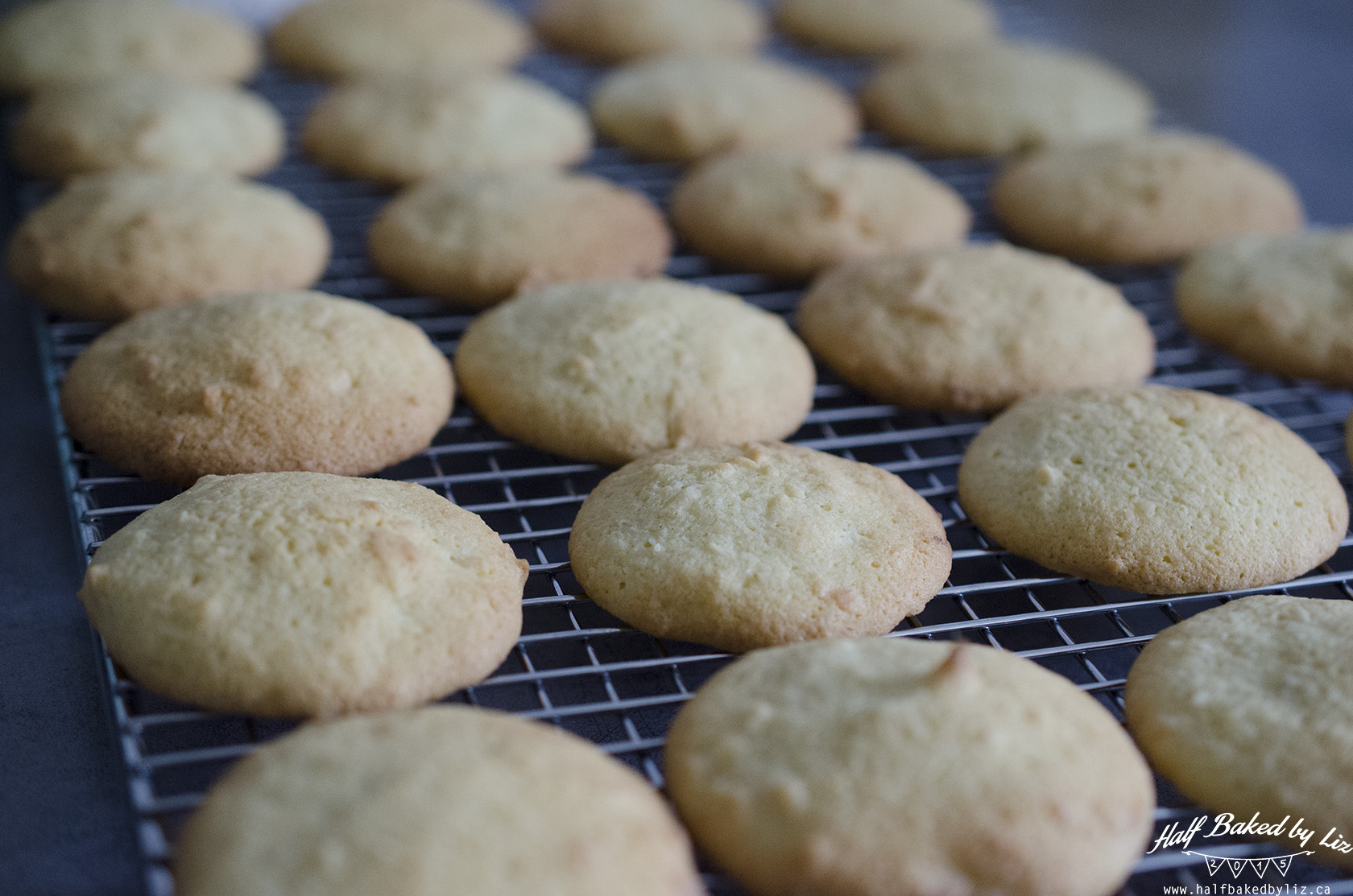 For the filling;
Melt the chocolate, and then set it aside to cool (until it's only slightly warmer than room temperature). Add the butter and icing sugar to the bowl of an electric mixer, and beat on high speed for several minutes, until light and fluffy. Pour in the melted and cooled chocolate, and beat for several minutes more, until well combined.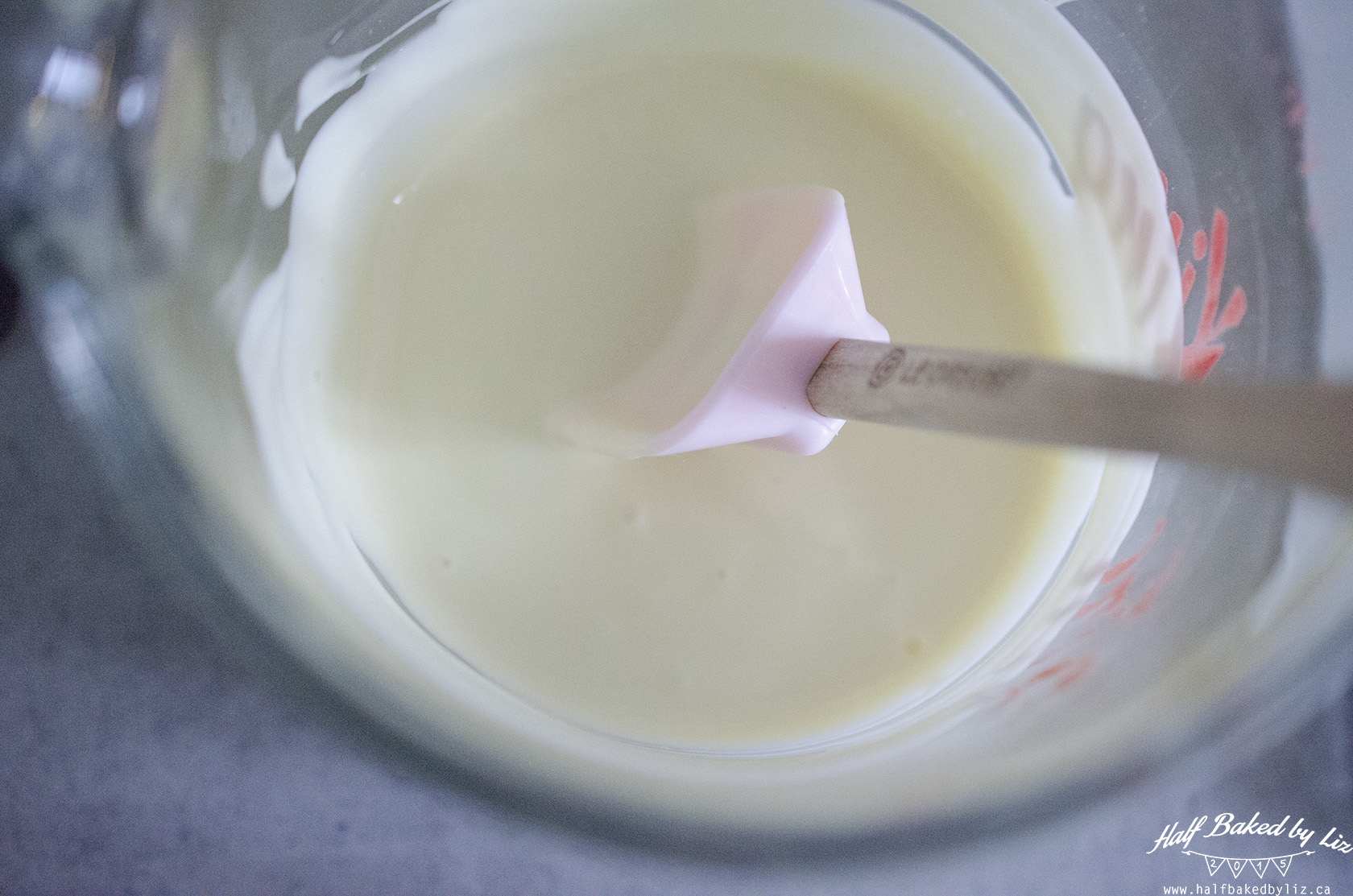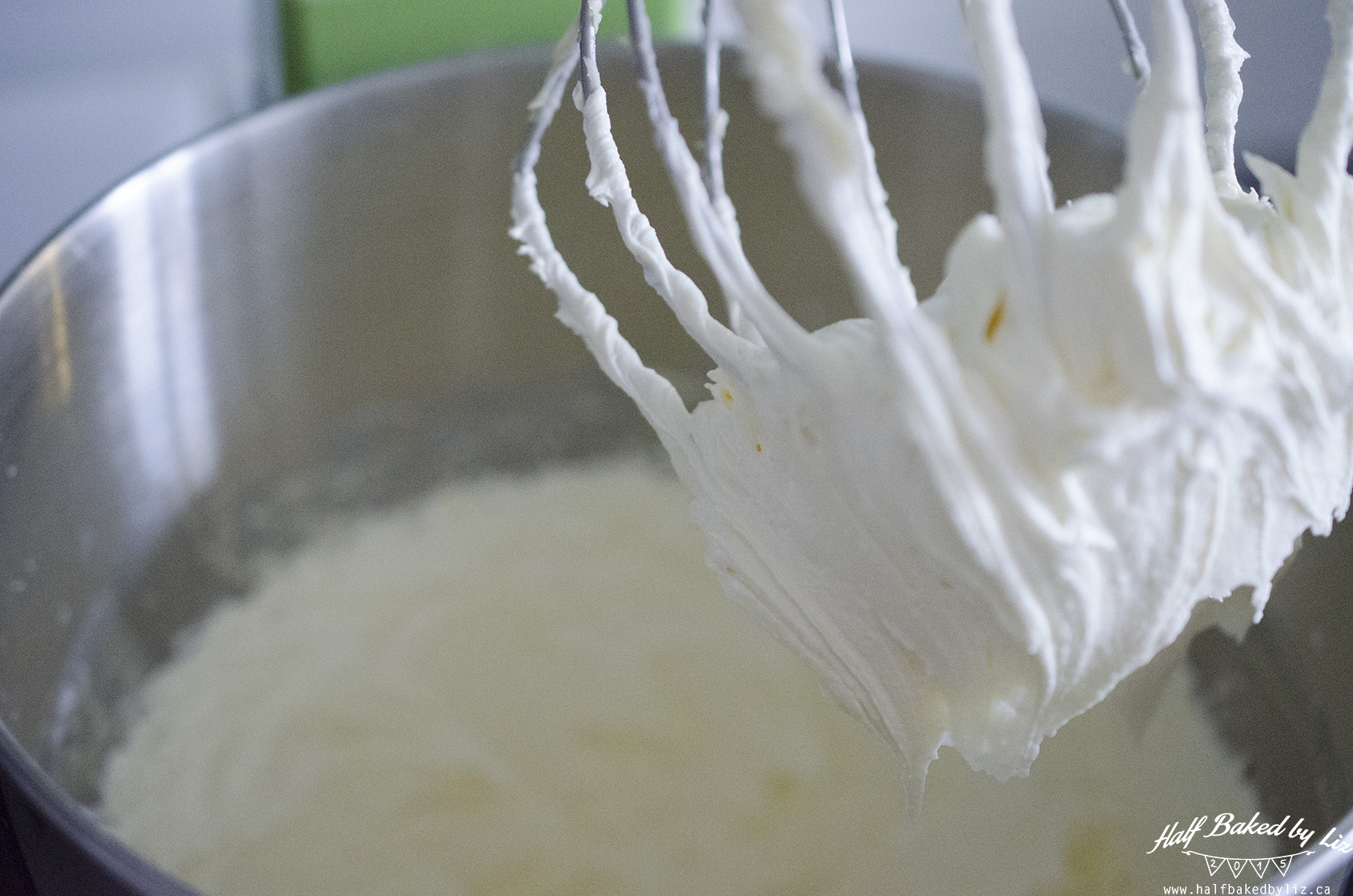 Pipe the filling onto half of the cookies, and use the remaining half to make a sandwich. Enjoy your delicious treats!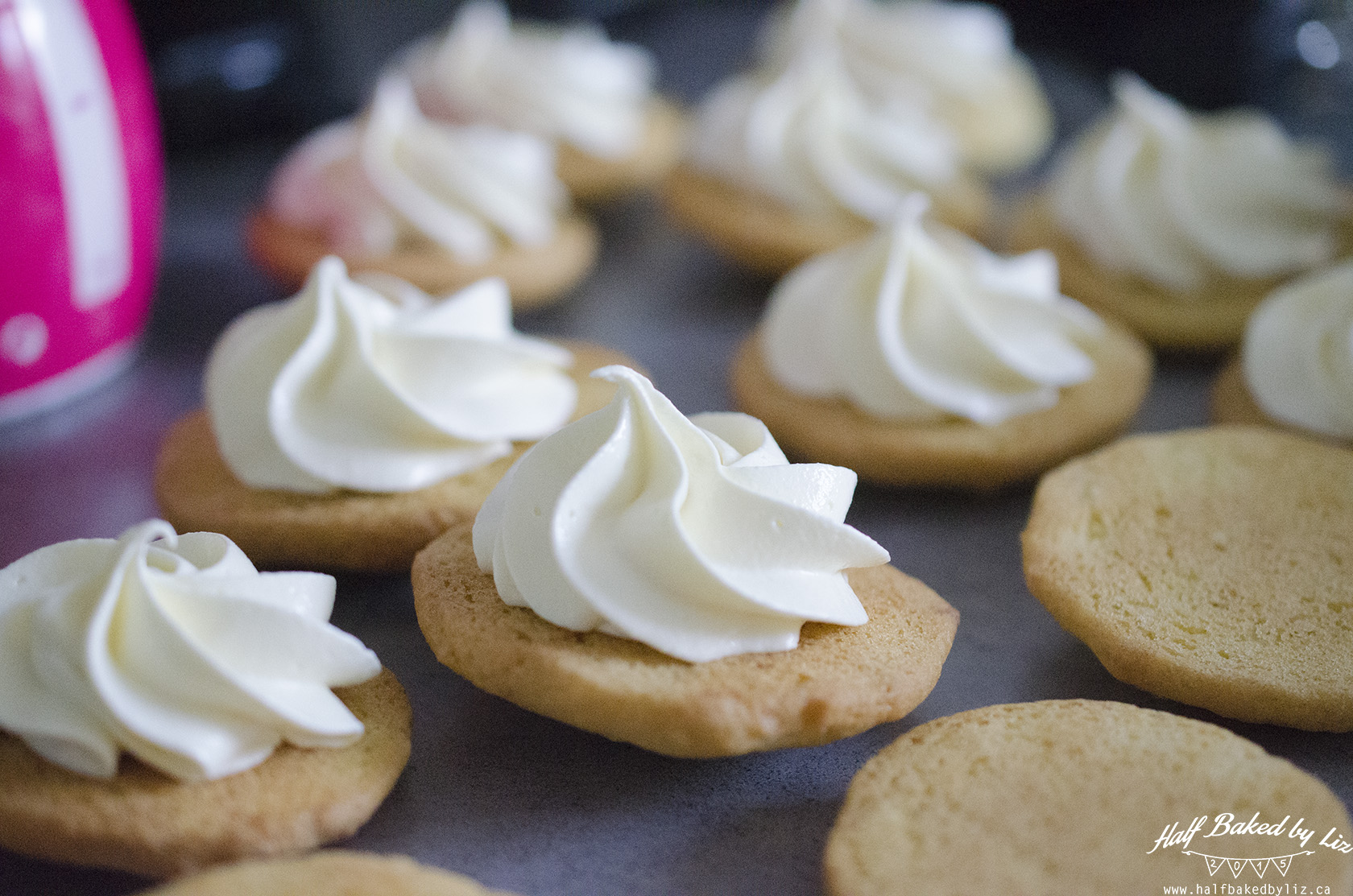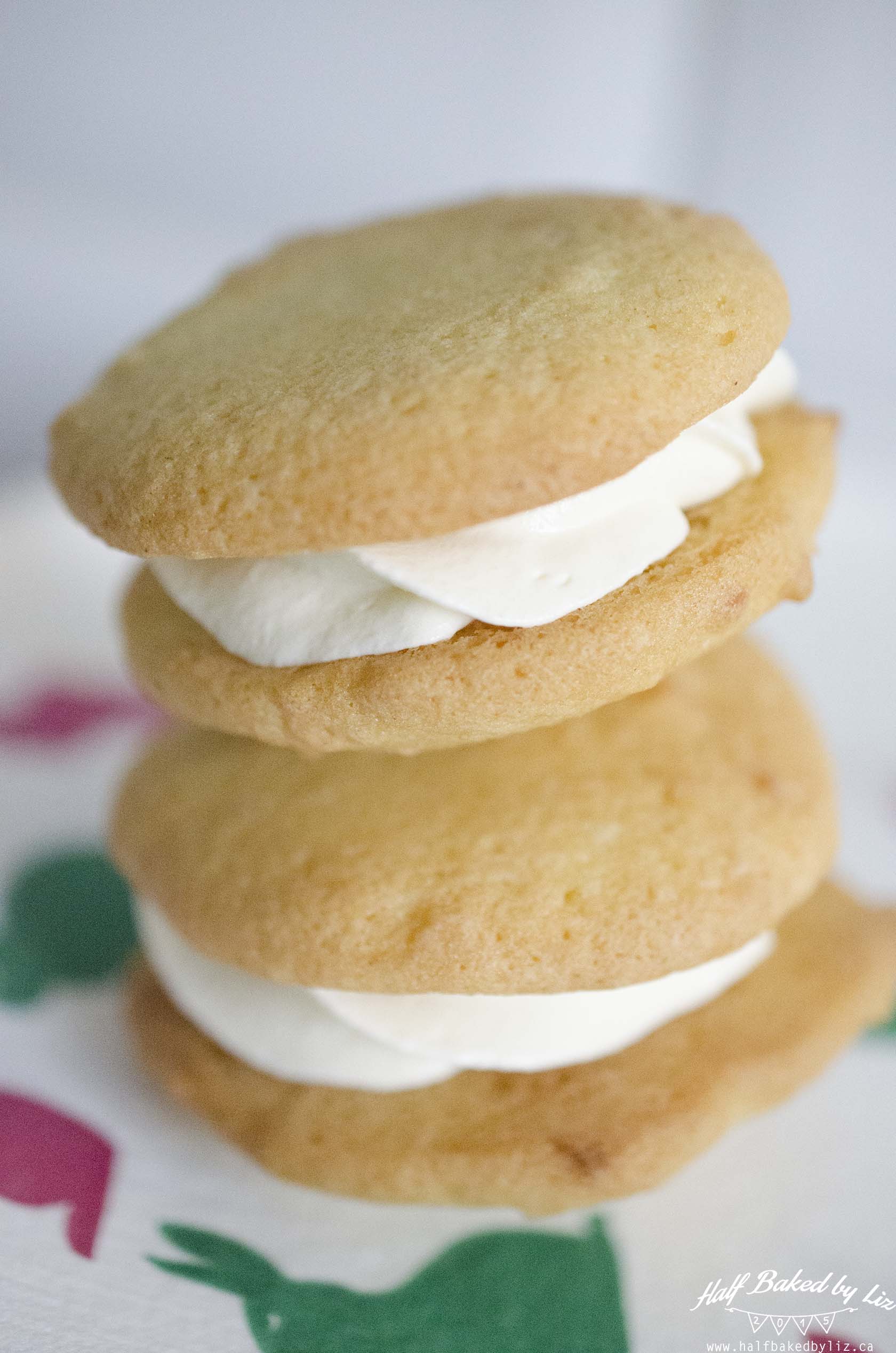 PS. click here for the printable version of this recipe.