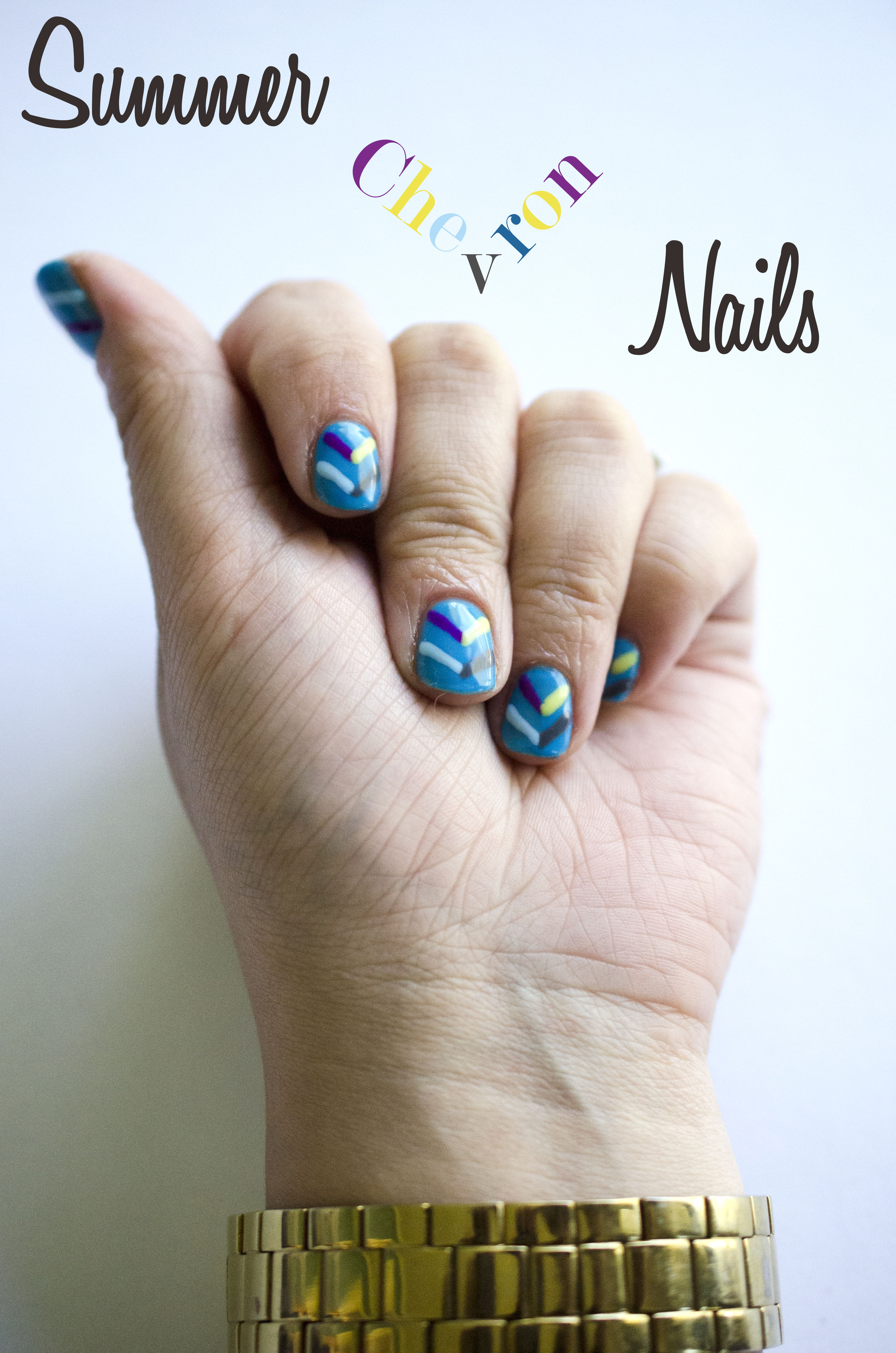 I had been lacking summer nail art inspiration for the past couple of weeks – likely because the weather has been so very, very cold. However, during one of my classes this week, a group of my classmates presented a powerpoint with the most awesome graphics! The background was a lovely blue, and the sides had fuchsia, yellow, light blue, and grey chevrons – such a great colour combo. Who says you can't paint your nails based on a powerpoint!?
After prepping my nails, and painting them with a base coat, I applied two coats of my blue base colour. I used shellac, but you could easily do this with regular polish as well.
The shellac colours I had weren't quite right, so I didn't a little mixing.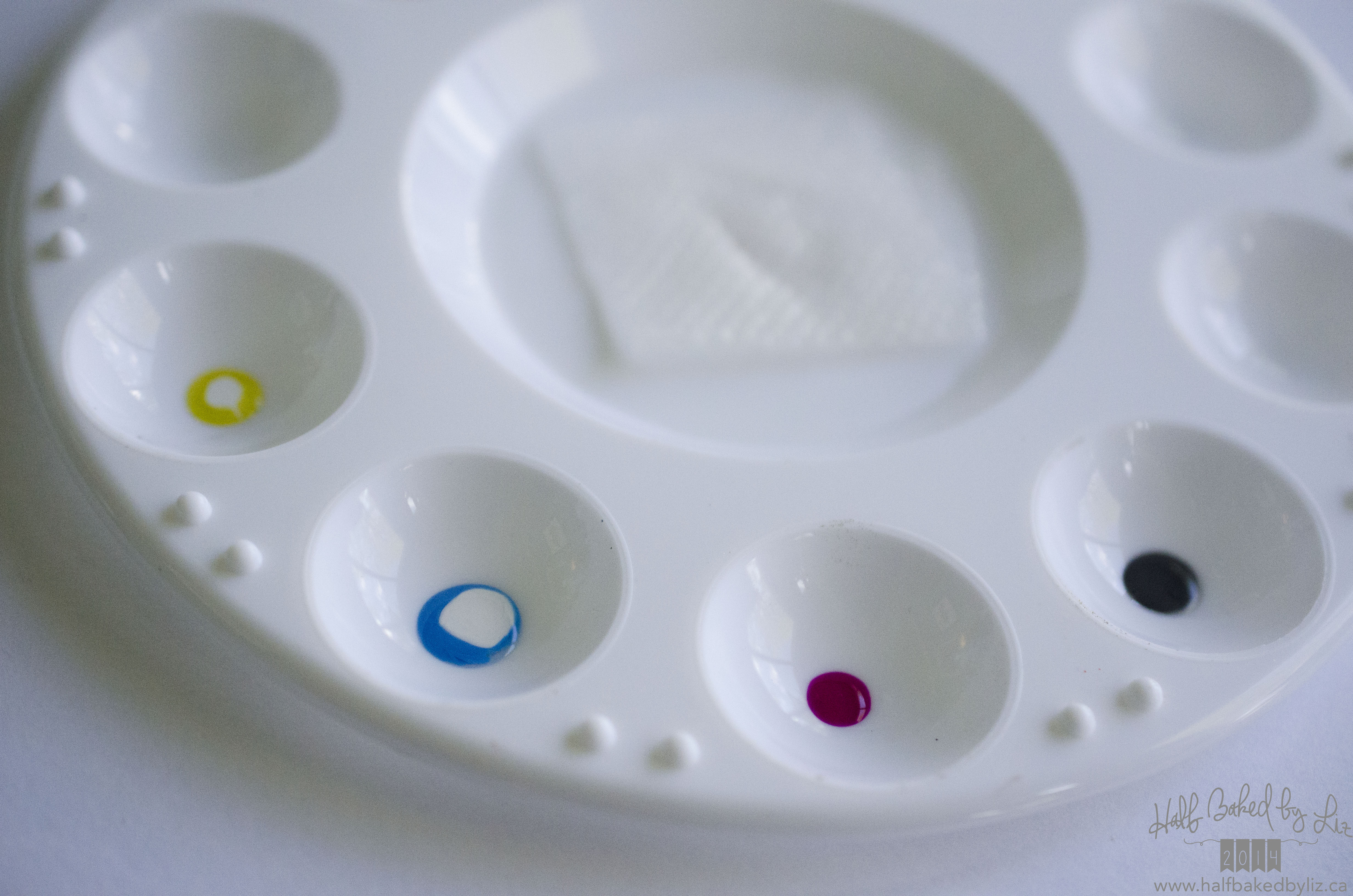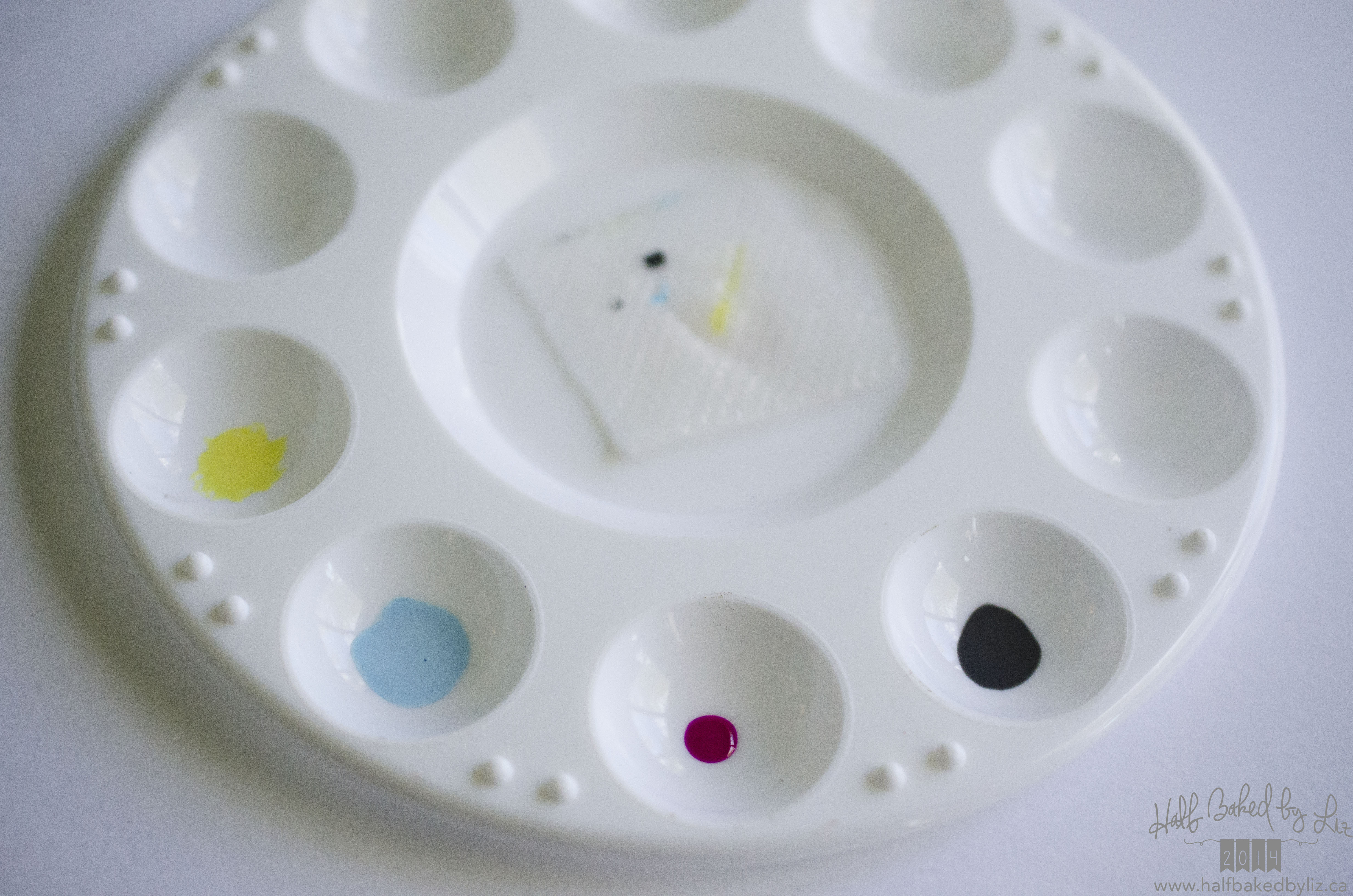 Then, use an artist brush, and add the stripes, one colour at a time.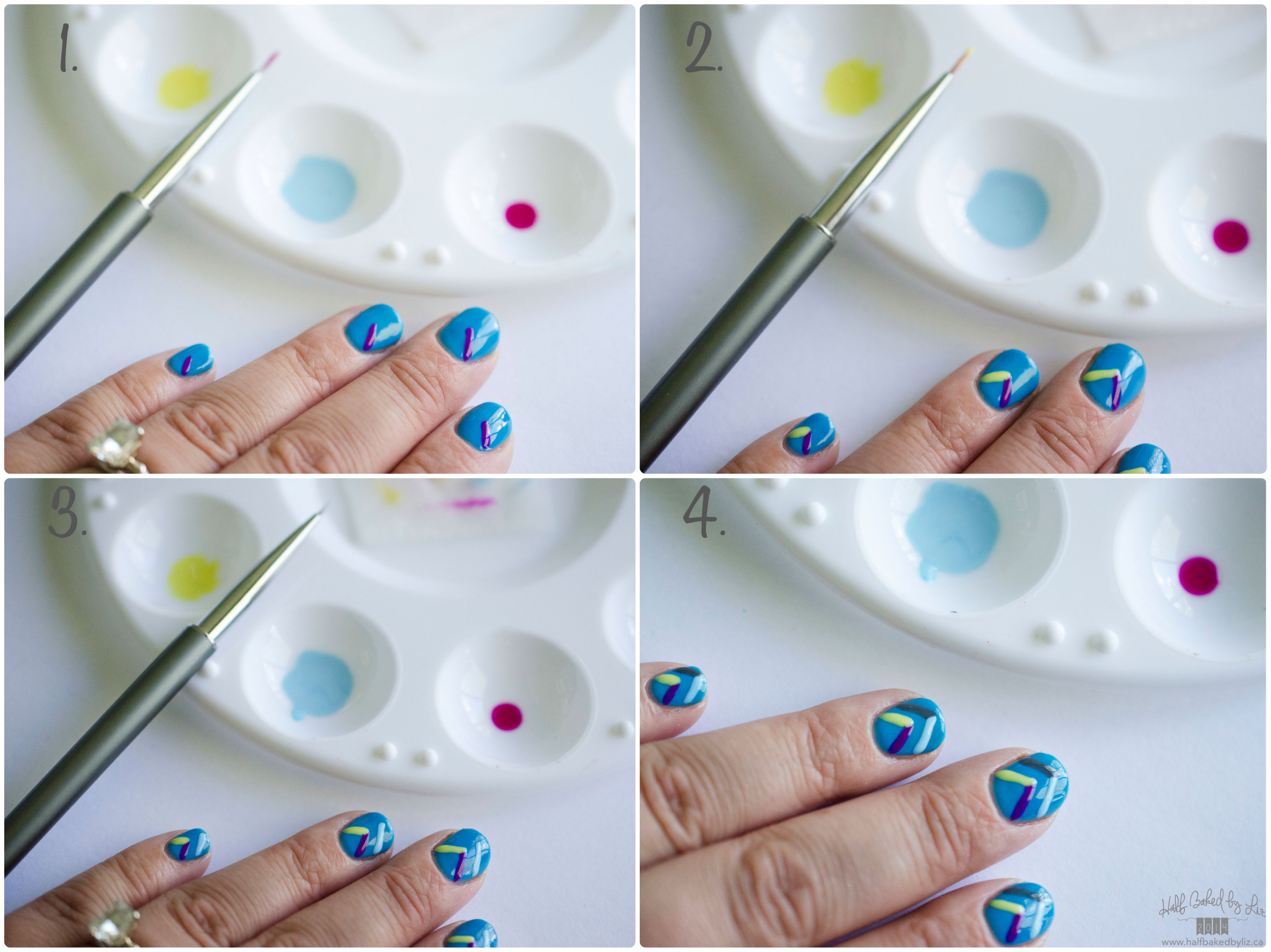 And that's it! Cute summer chevron nails. And the sun even came out yesterday – totally felt like summer!