In an effort to add a little colour to our space, I decided to paint some bright canvases for a particularly blank wall in our living room. I've always been drawn to geometric shapes and clean lines (plus I'm not exactly a painter!), so I decided to have a little fun with some masking tape. I started by taping some fun patterns onto the canvases, and then simply filling in the spaces with acrylic paint.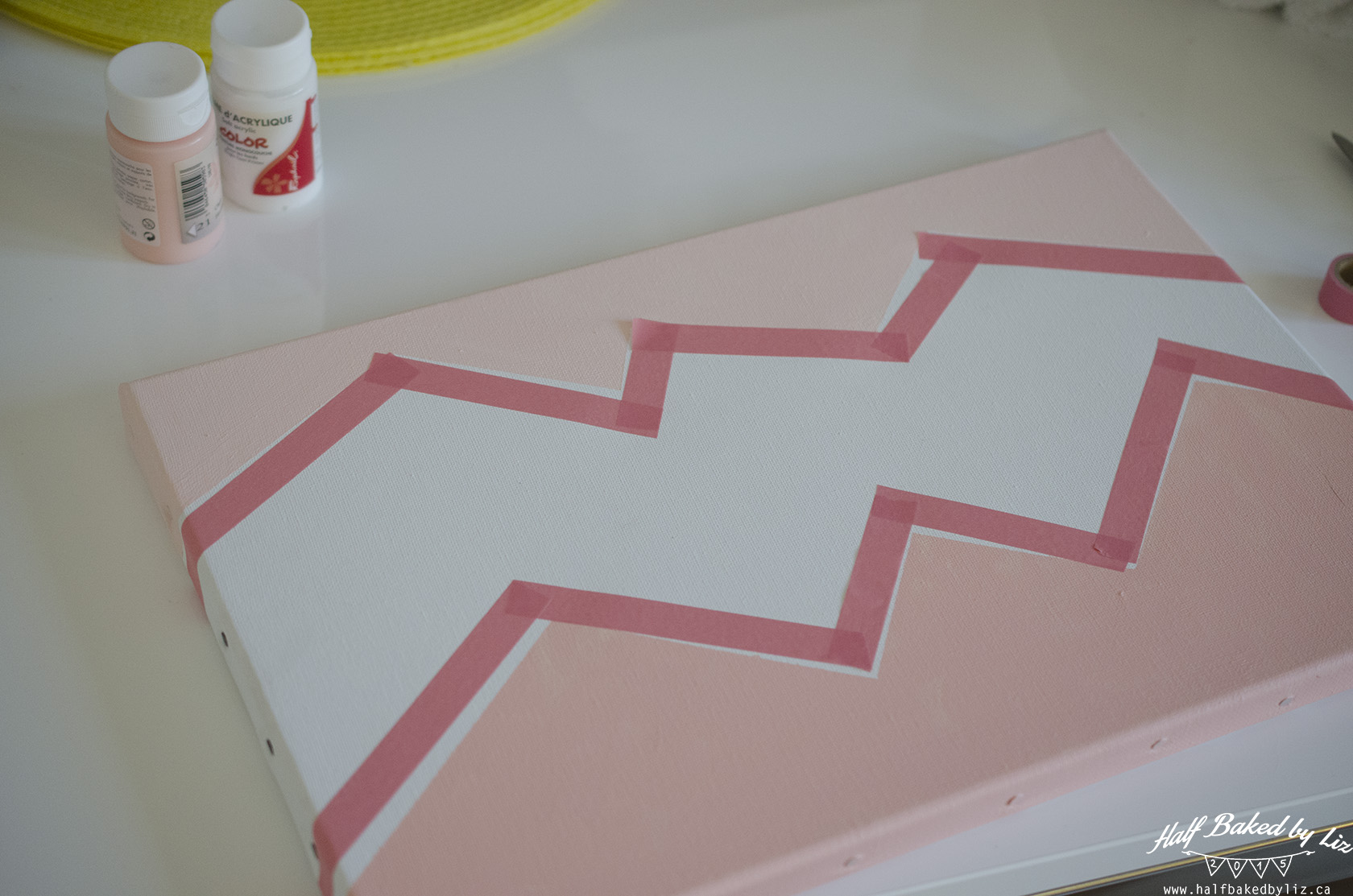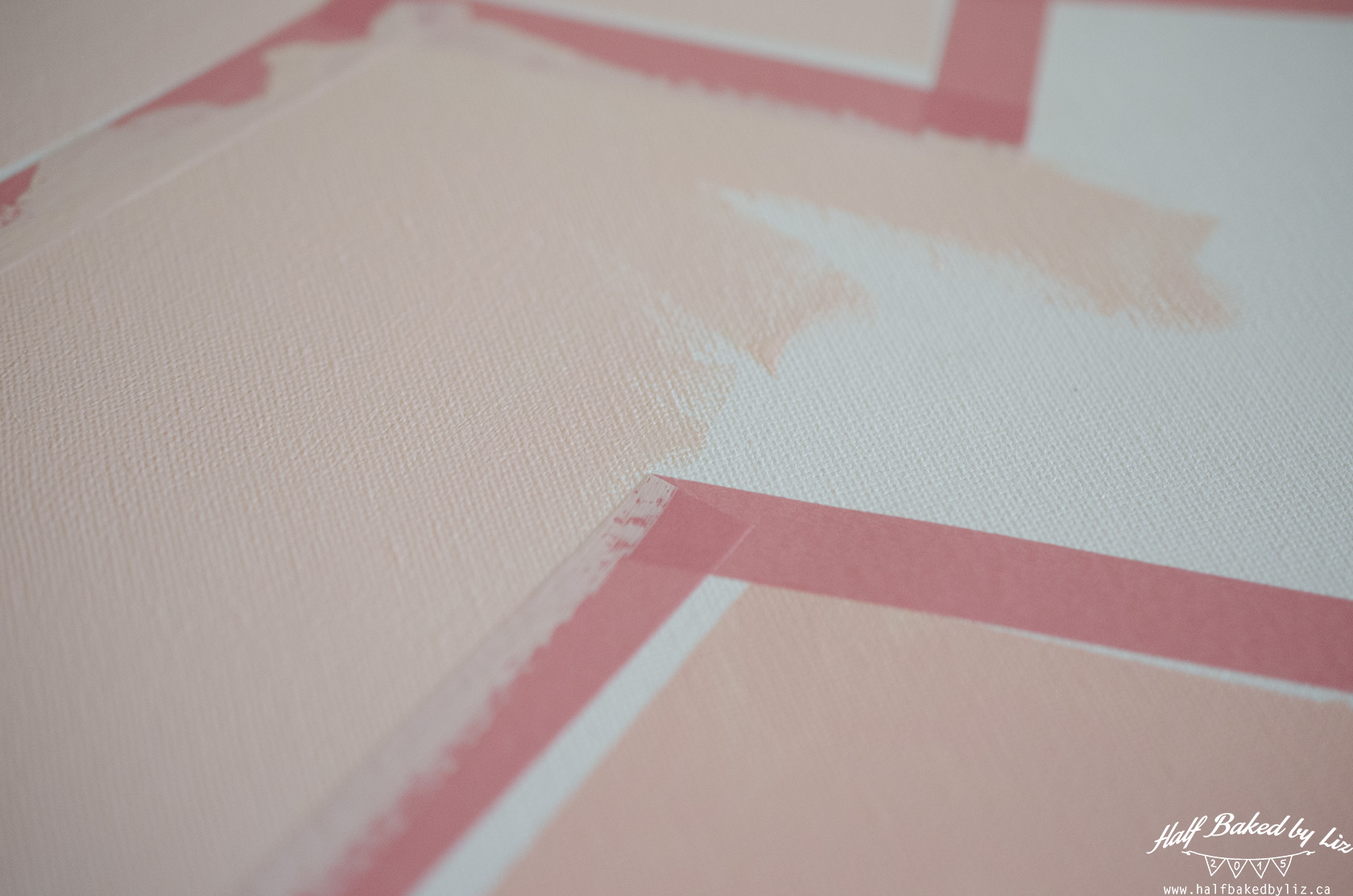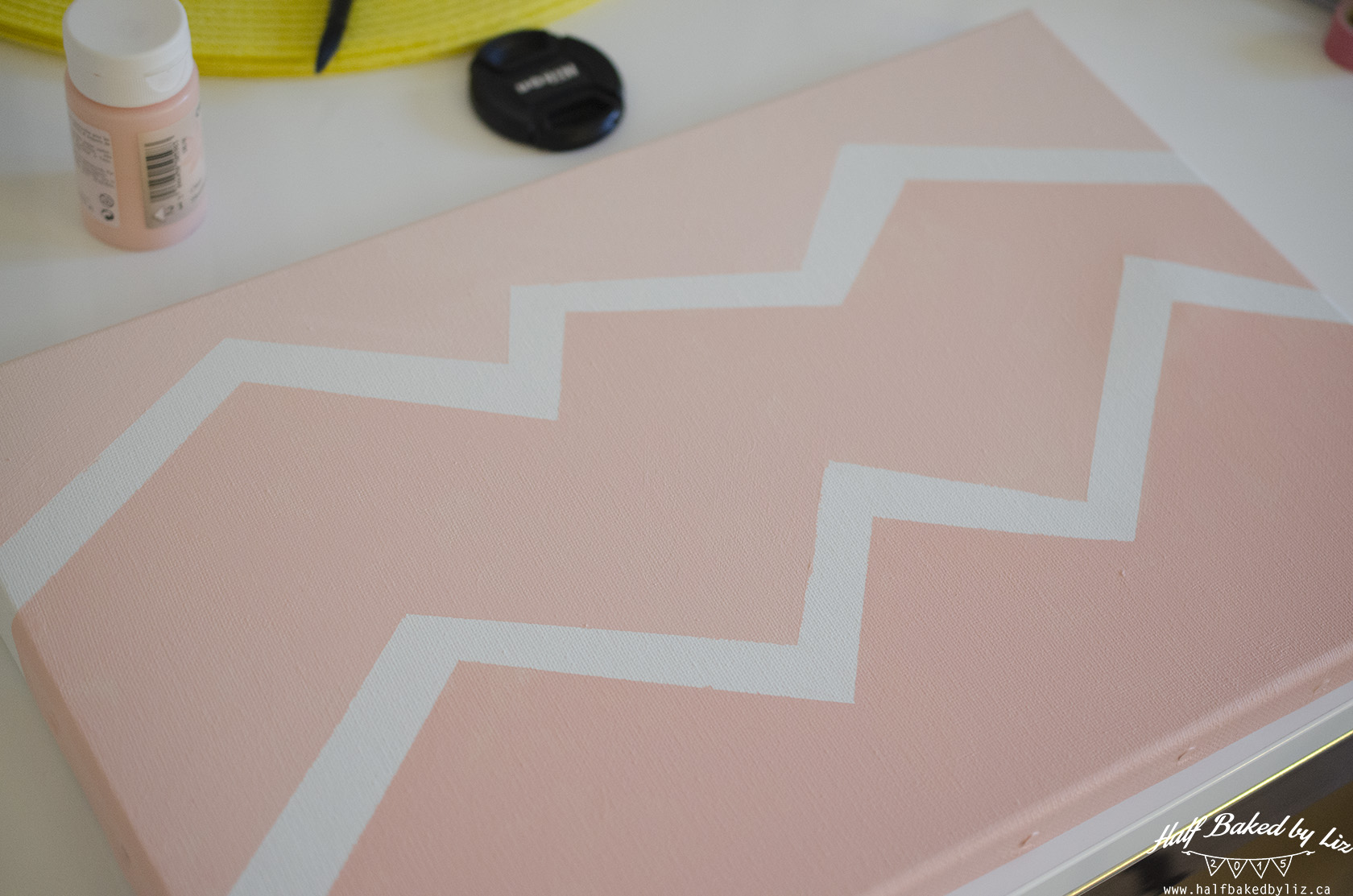 After painting five canvases in varying designs, I decided to switch things up a little bit, and found a little inspiration from this image. It incorporated the colours I was already using, and I'm really loving flamingos and flamingo prints right now! So I set about creating my own version.
I started by sketching out the flamingos.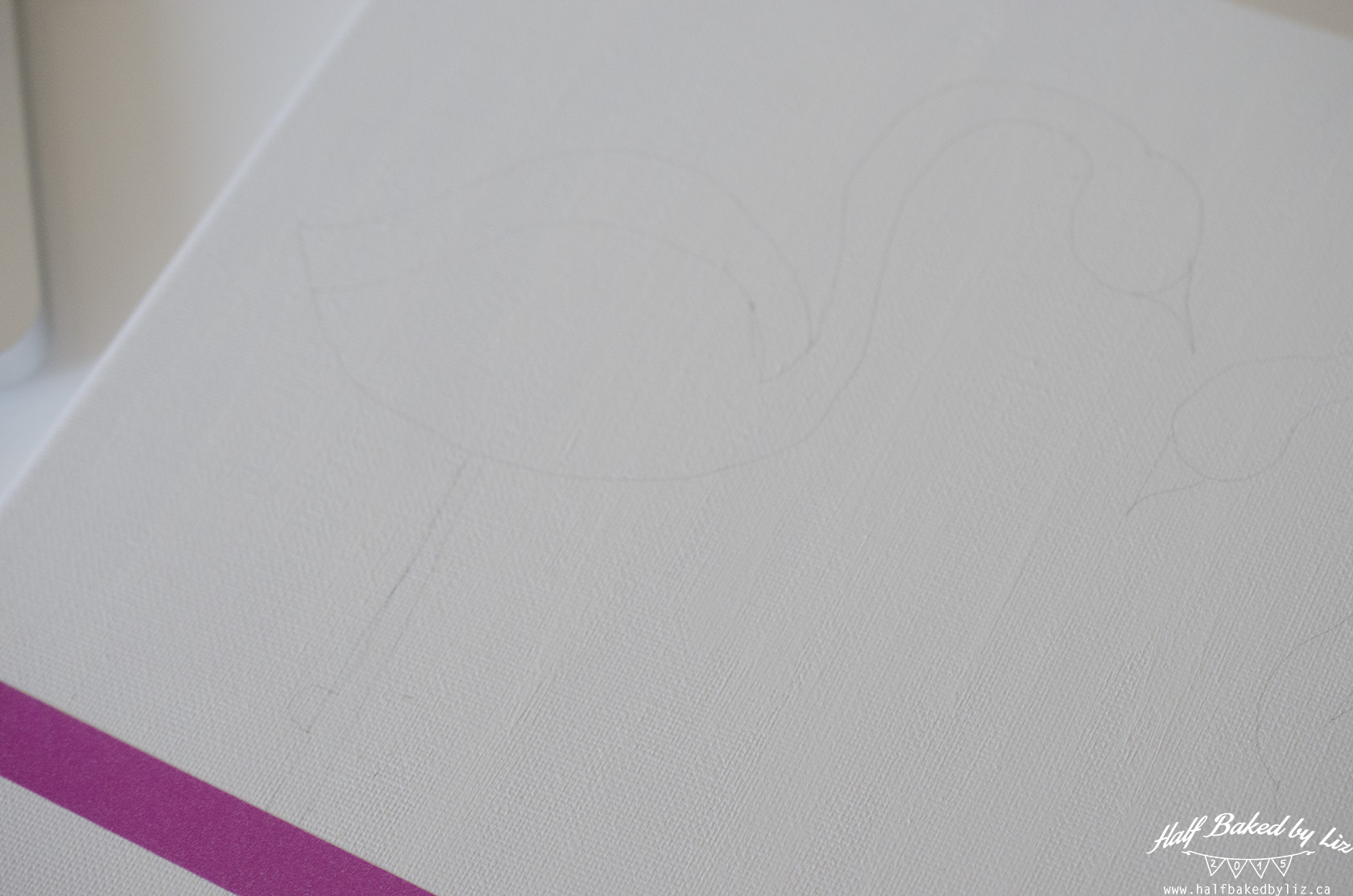 Then I carefully filled them in with paint.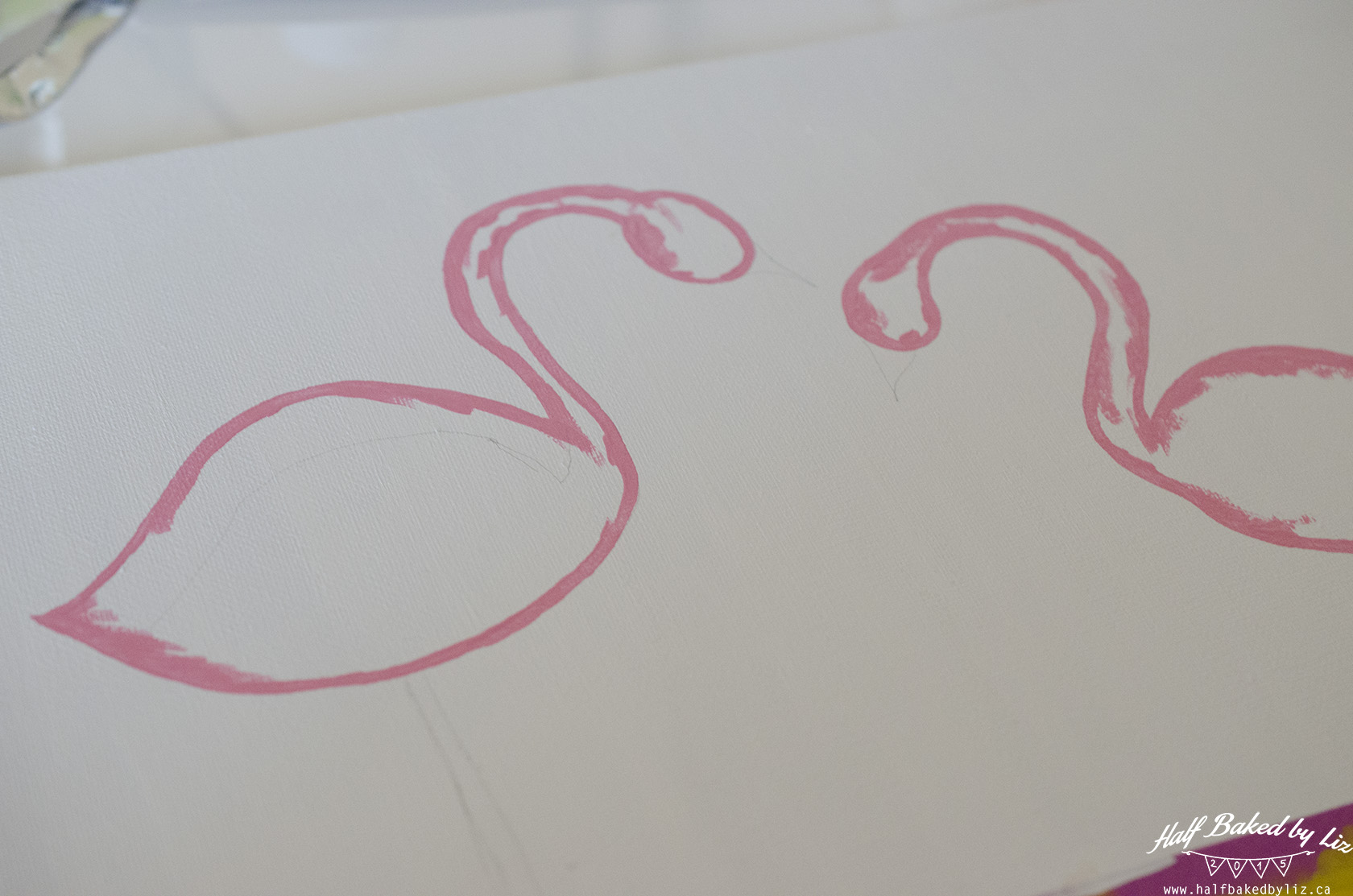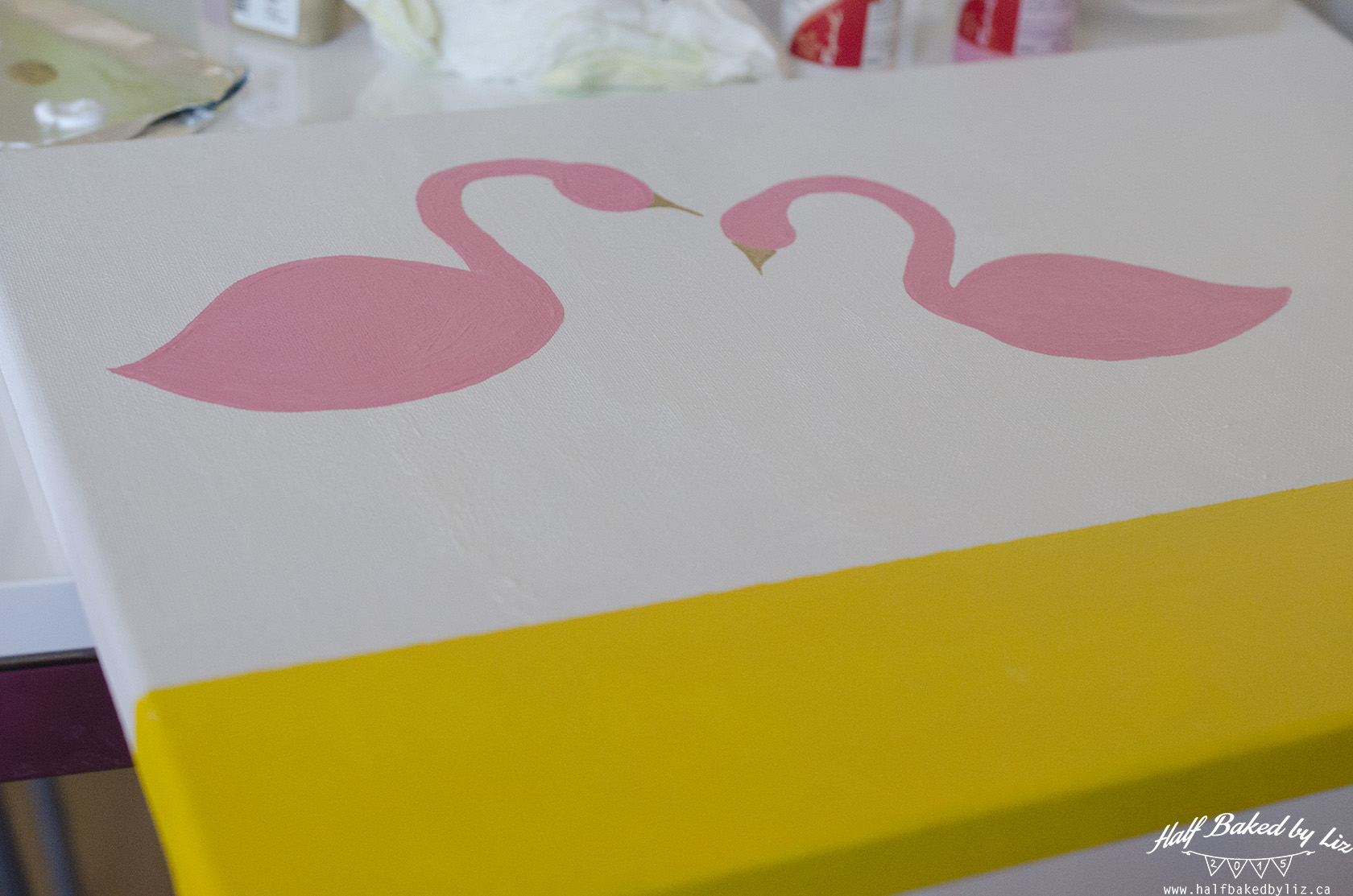 Next, I played with potential layouts for the six canvases I had.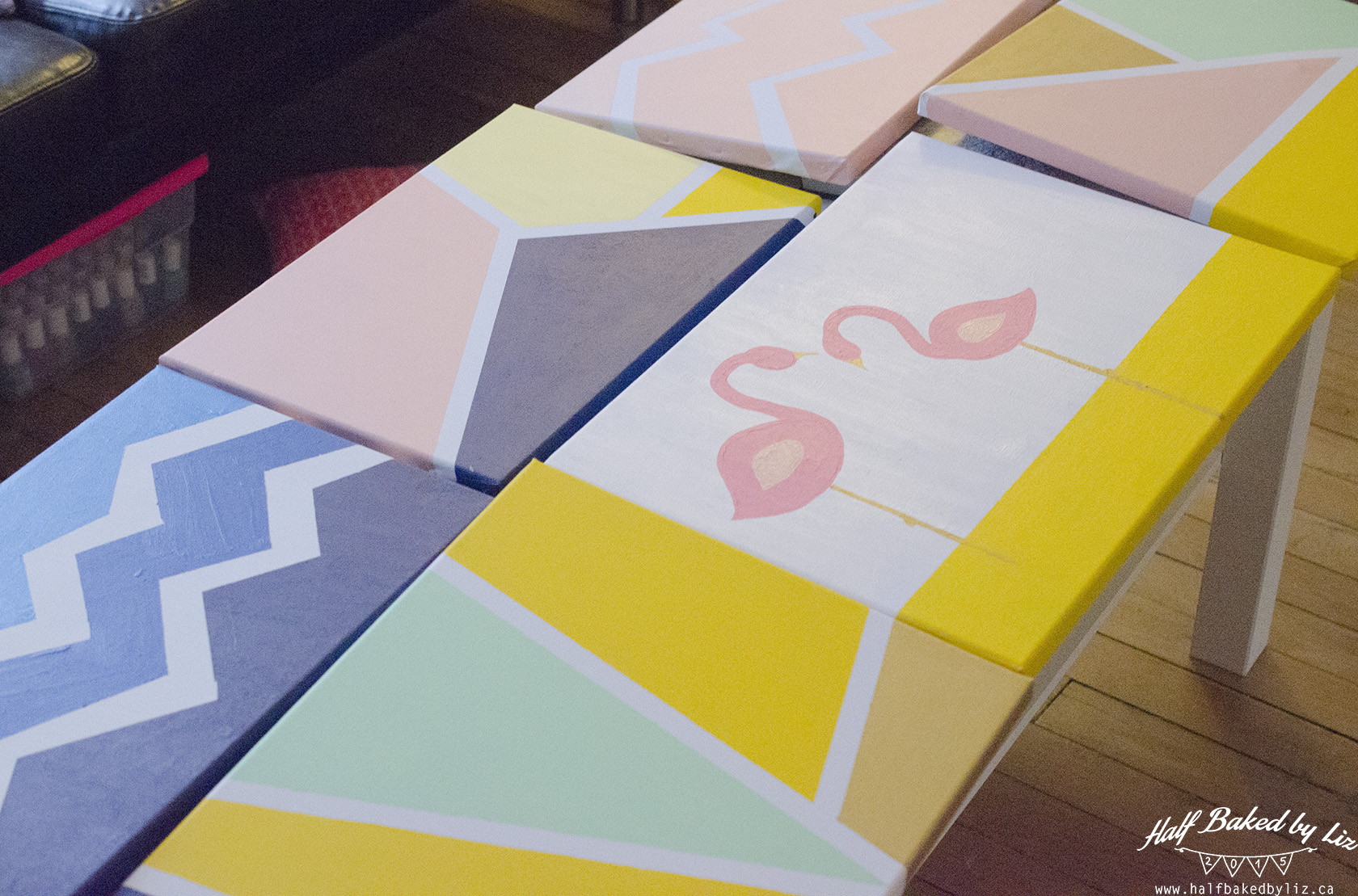 After deciding that I didn't really love two of them, I mounted four onto the wall.
I was really happy with with them, but it just seemed like something was missing…
…tassels! How fun.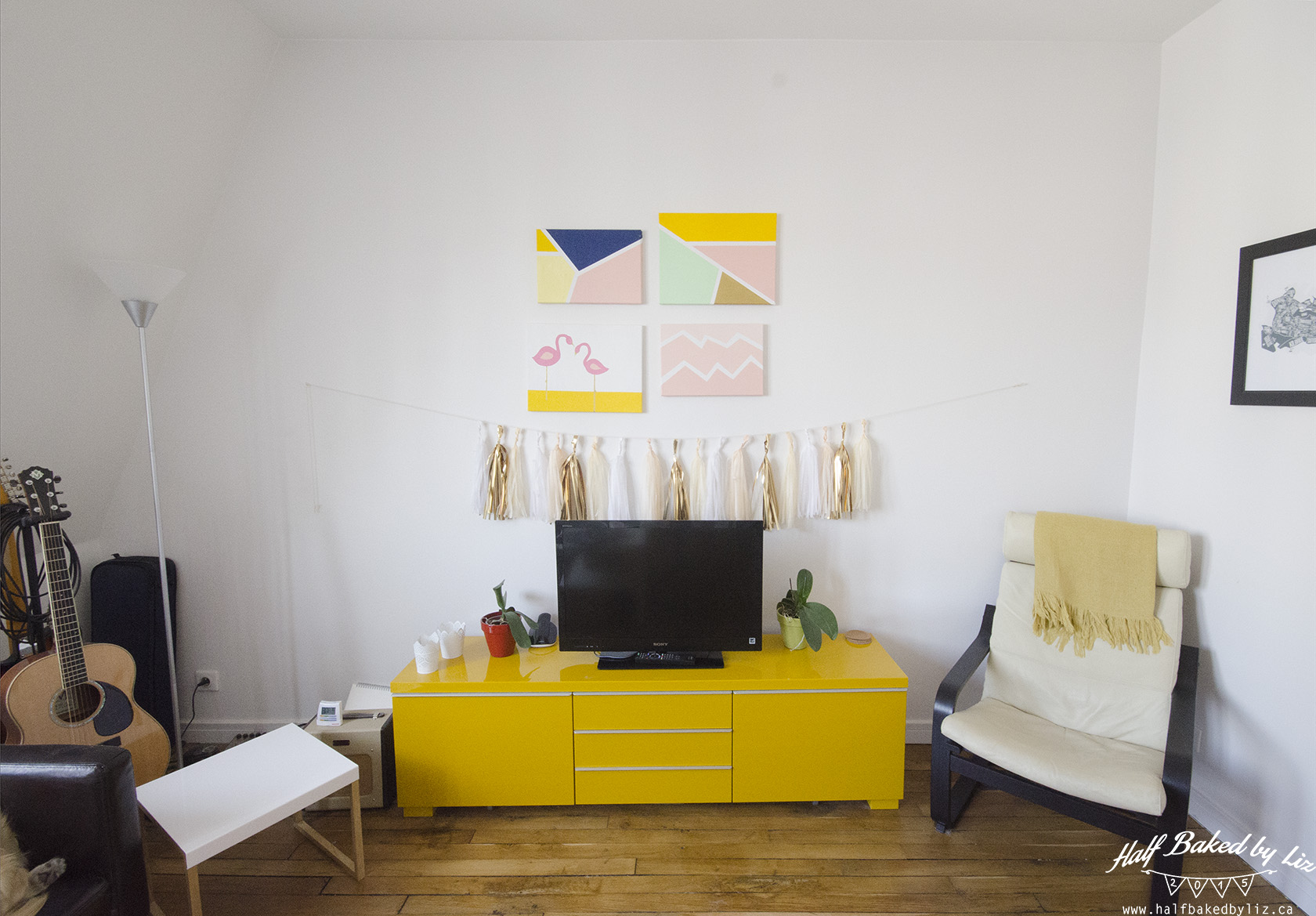 Loving this fun new accent wall!