Okay, okay… they're really just cherry turnovers or flips. But I heard them called hand pies once, and that's what I've been calling them ever since, because it's super cute. And, it's really just a little pie that you can hold in your hand, so it makes sense. In keeping with the theme of my recipes this week, these are another delicious snack that can easily be brought to a picnic :) Plus, it's cherry season!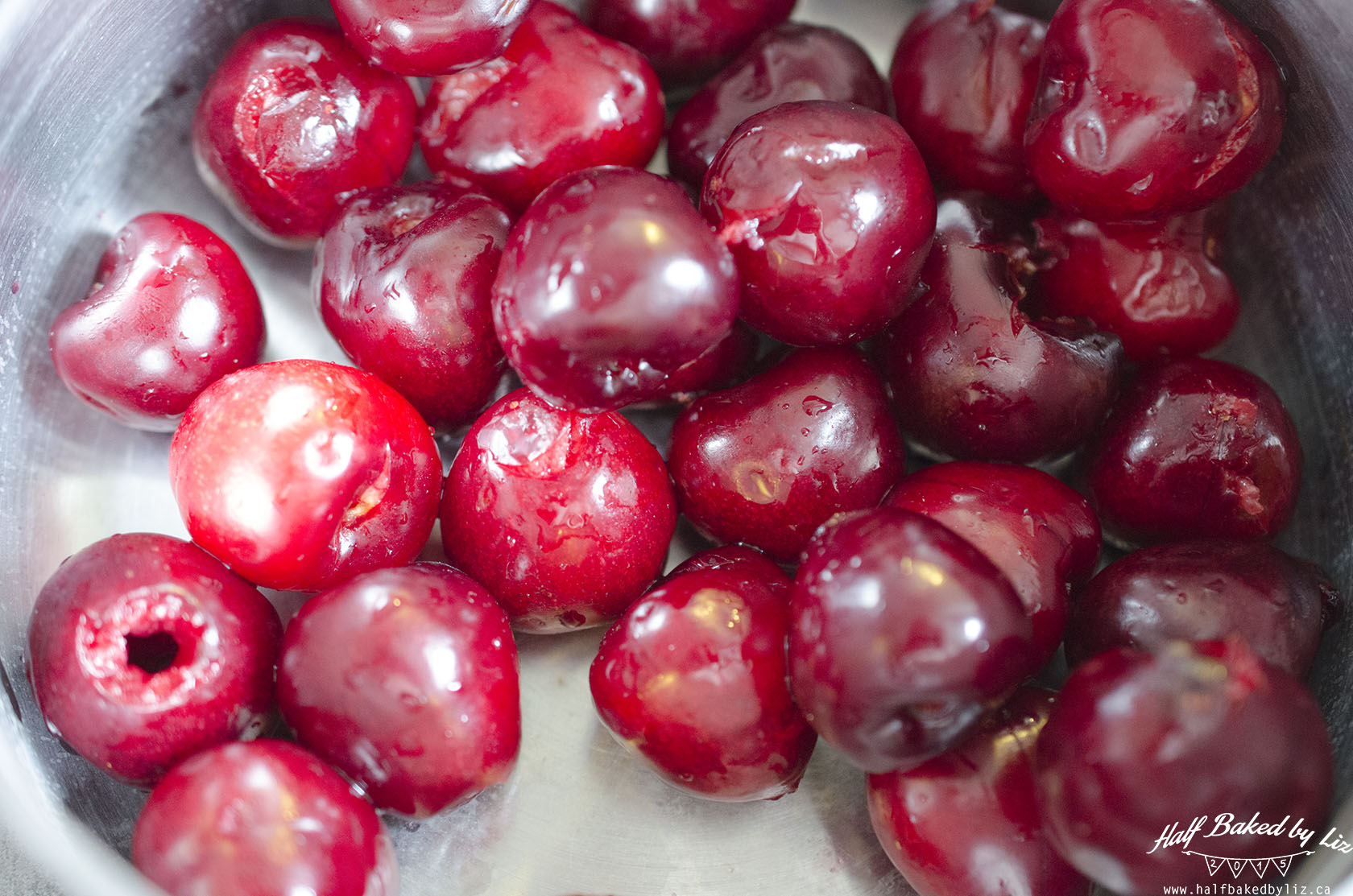 INGREDIENTS
makes 10 hand pies
for the pies;
615 g cherries, pitted and stemmed
225 g sugar
40 mL lemon juice
pâté brisée
1 egg, beaten (used for egg wash)
for the glaze;
125 g icing sugar
25 mL lemon juice
DIRECTIONS
Combine the cherries, sugar, and lemon juice in a medium saucepan, and bring to a boil over high heat. Reduce the heat to medium-low, and simmer until the mixture develops a jam-like consistency (about 30 minutes). Set aside to cool.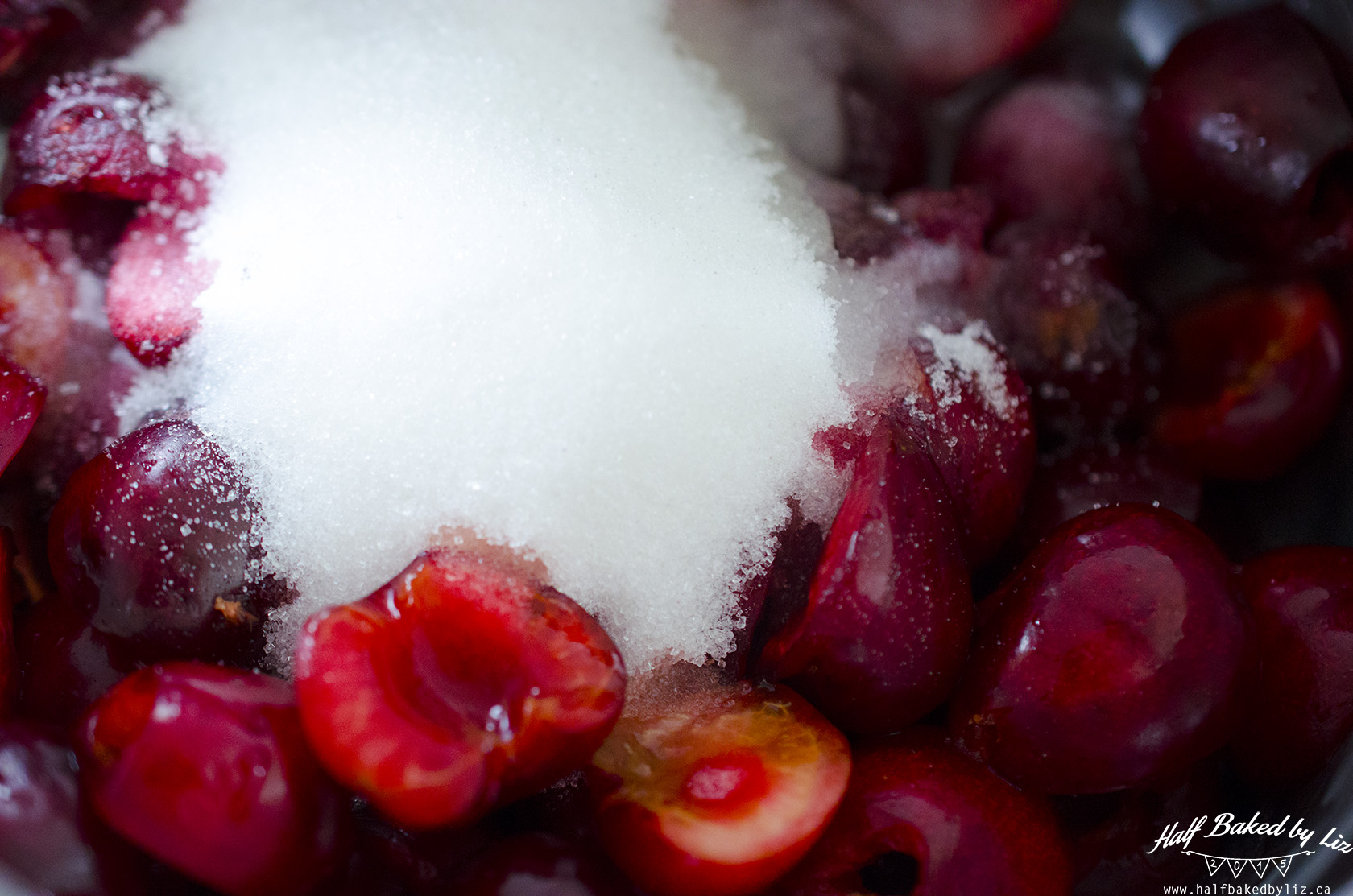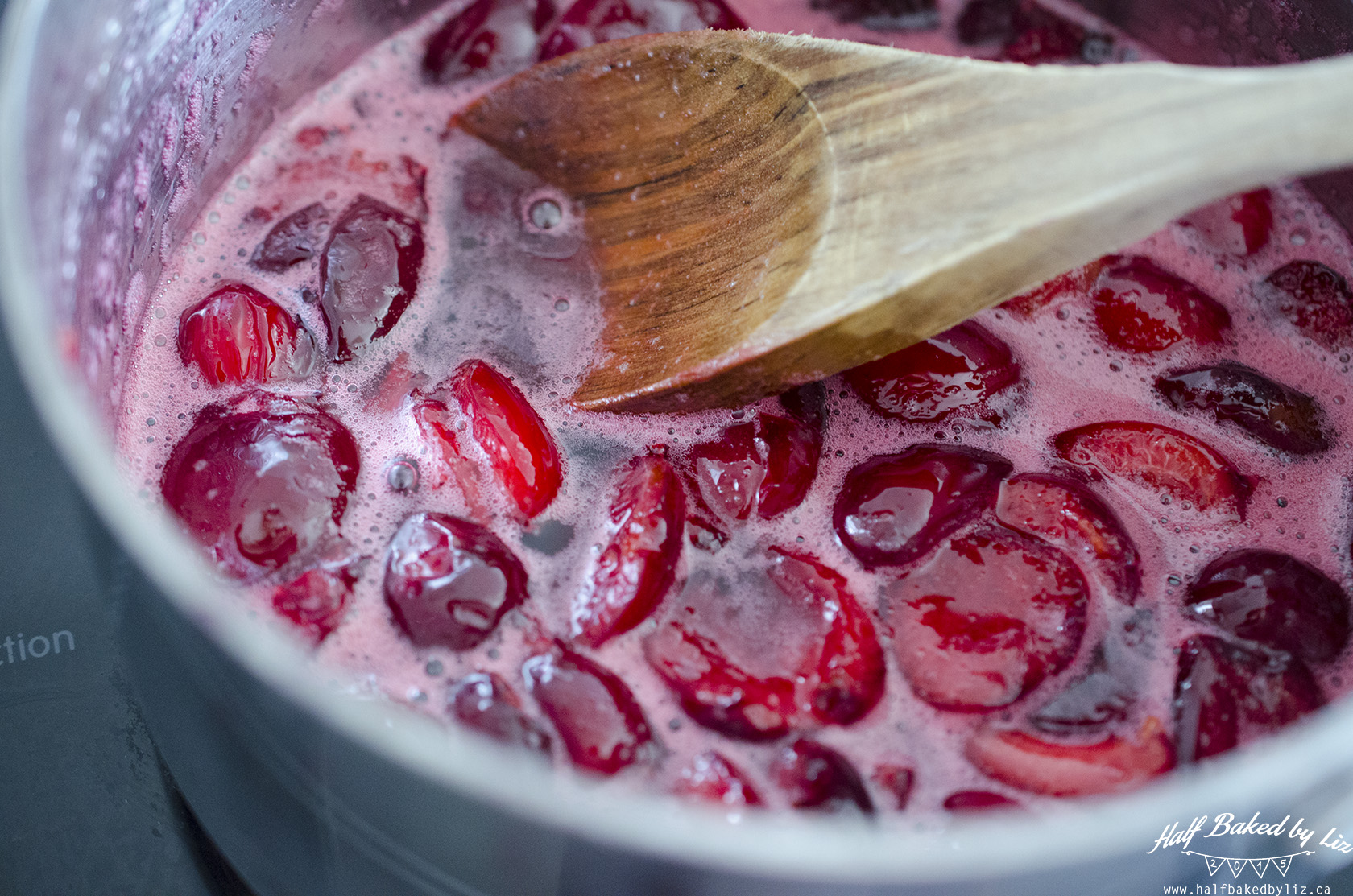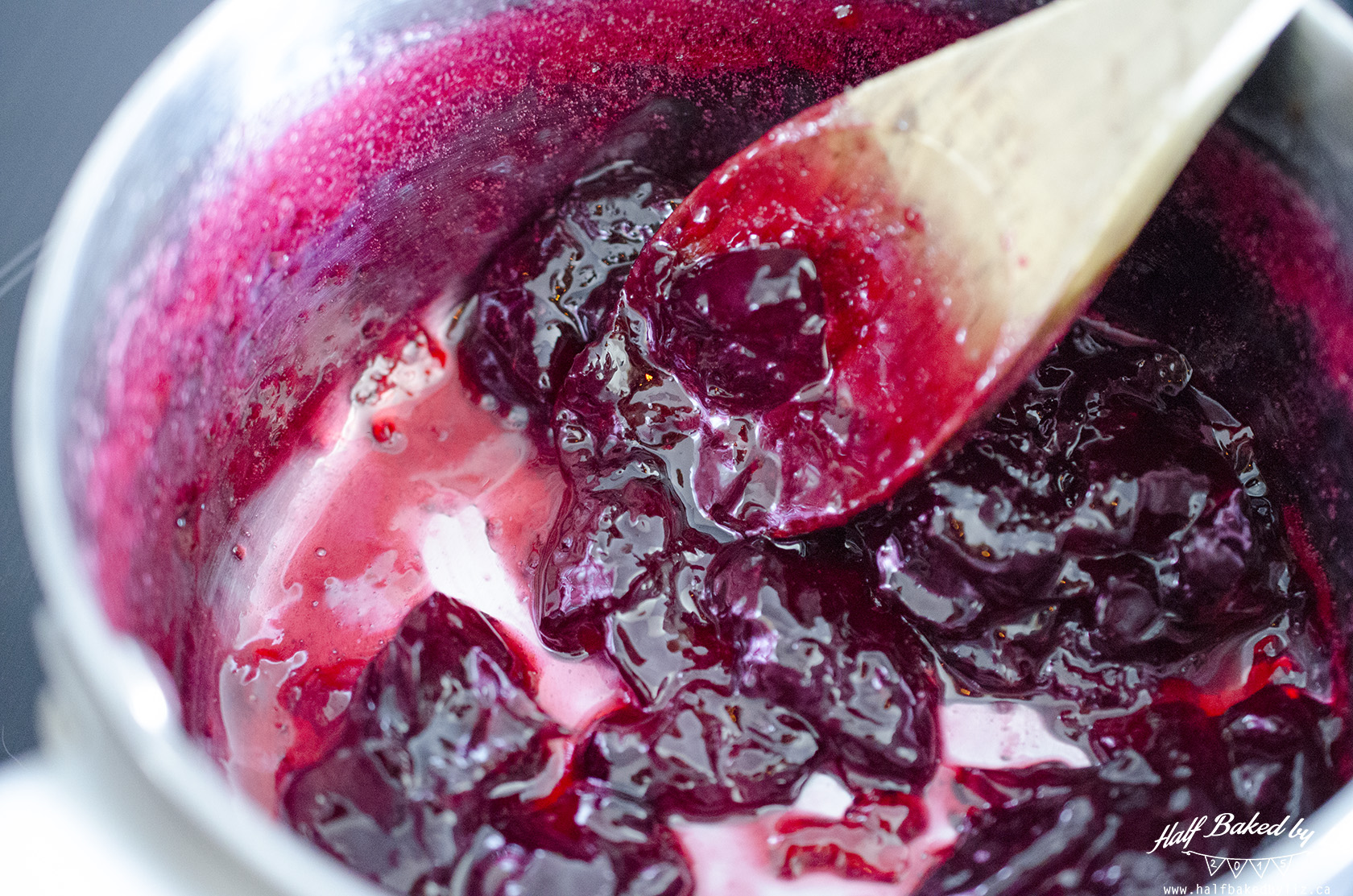 Preheat your oven to 200 C (~400 F), and line two baking sheets with parchment paper. Roll out the pastry in two portions, and cut 5 circles (~5 inch / 13 cm in diameter) from each.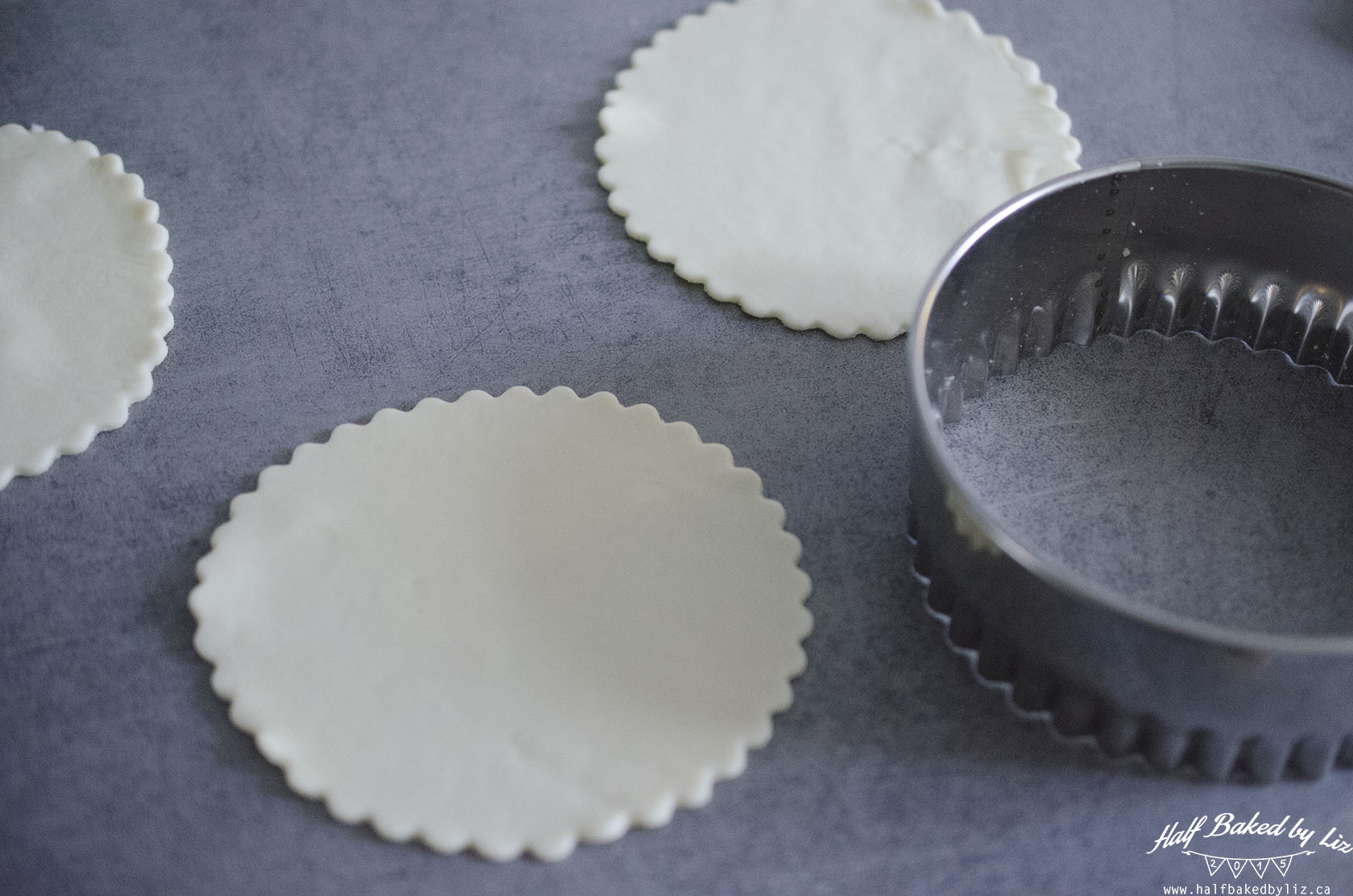 Use a brush to add a little egg wash around the circumference of each circle, and add a tablespoon of the cherry jam to the center.
Fold each pastry in half, and press lightly around the edges to seal; then prick the edges with a toothpick, or press with a fork. Transfer each hand pie to the prepared baking sheets. Brush the tops with egg wash, sprinkle with sugar, and use a sharp knife to cut small vents in the top of each.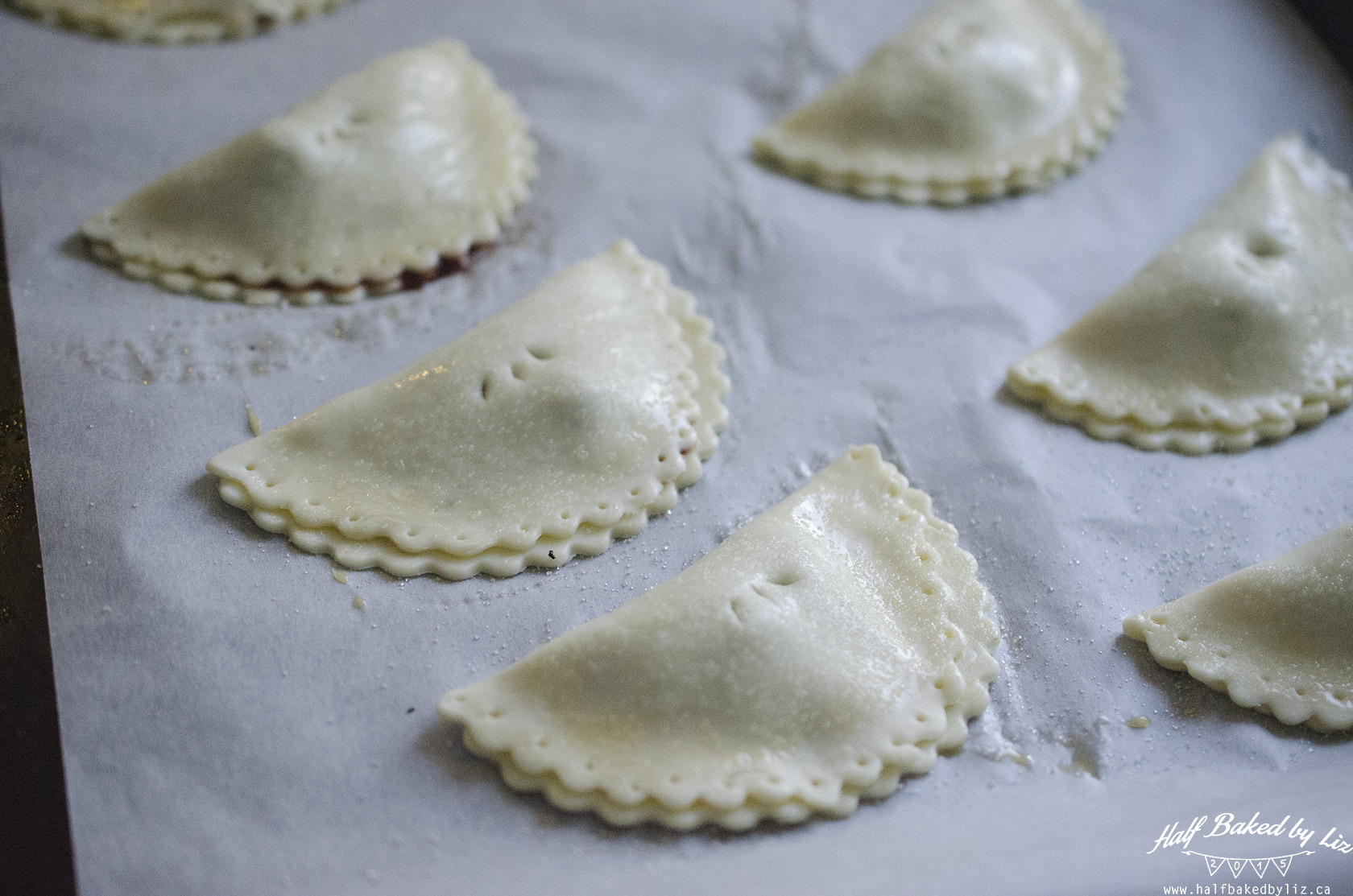 Bake for ~15 minutes, until dark golden brown, and the filling can be seen bubbling out through the vents. Place on a cooling rack.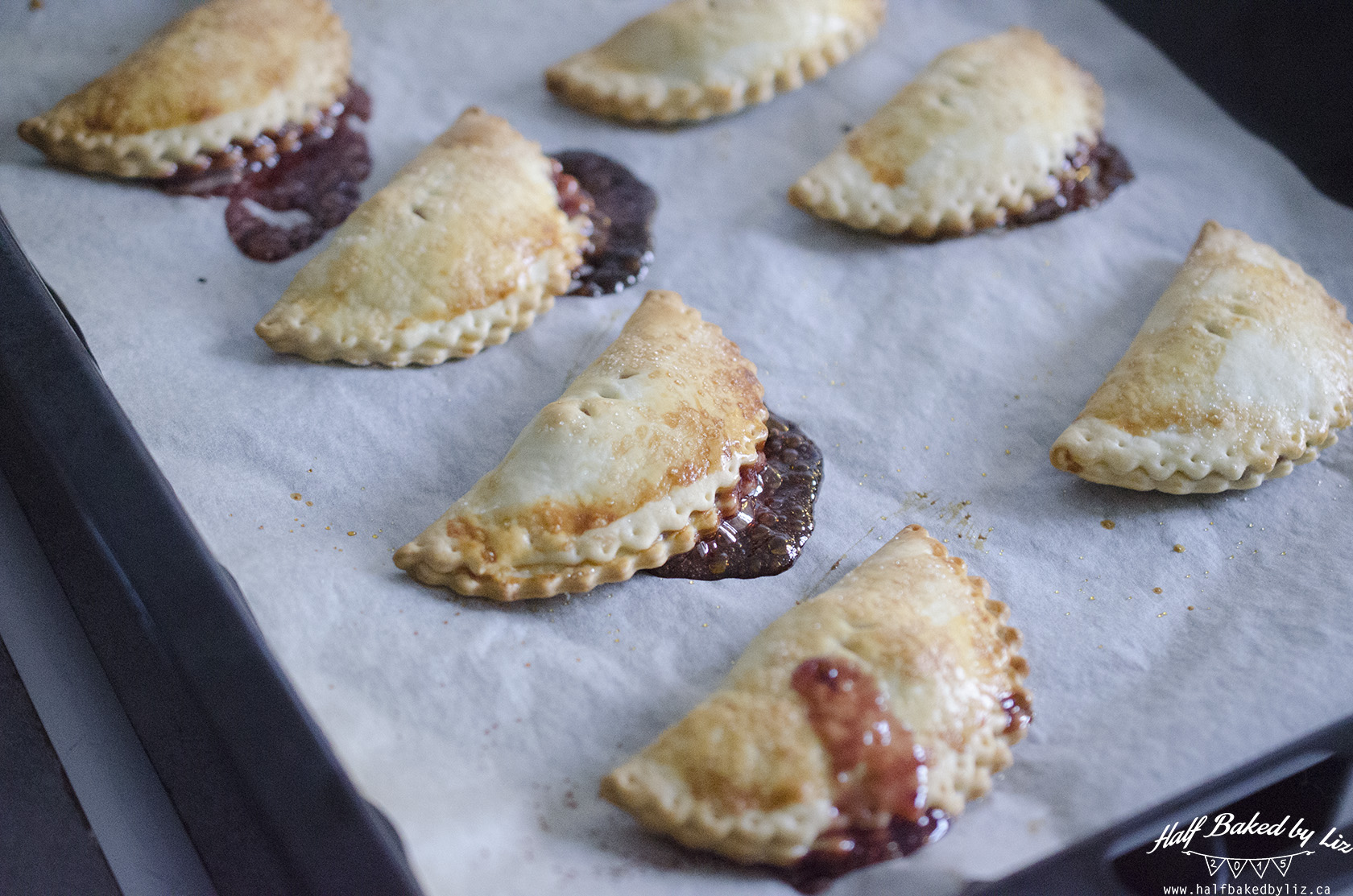 Once the pies are cooled, whisk together the icing sugar and lemon juice, and use a squeezy bottle to drizzle over the pies. (Or if you're picnicking, seal the glaze in the squeezy bottle, and drizzle on the spot).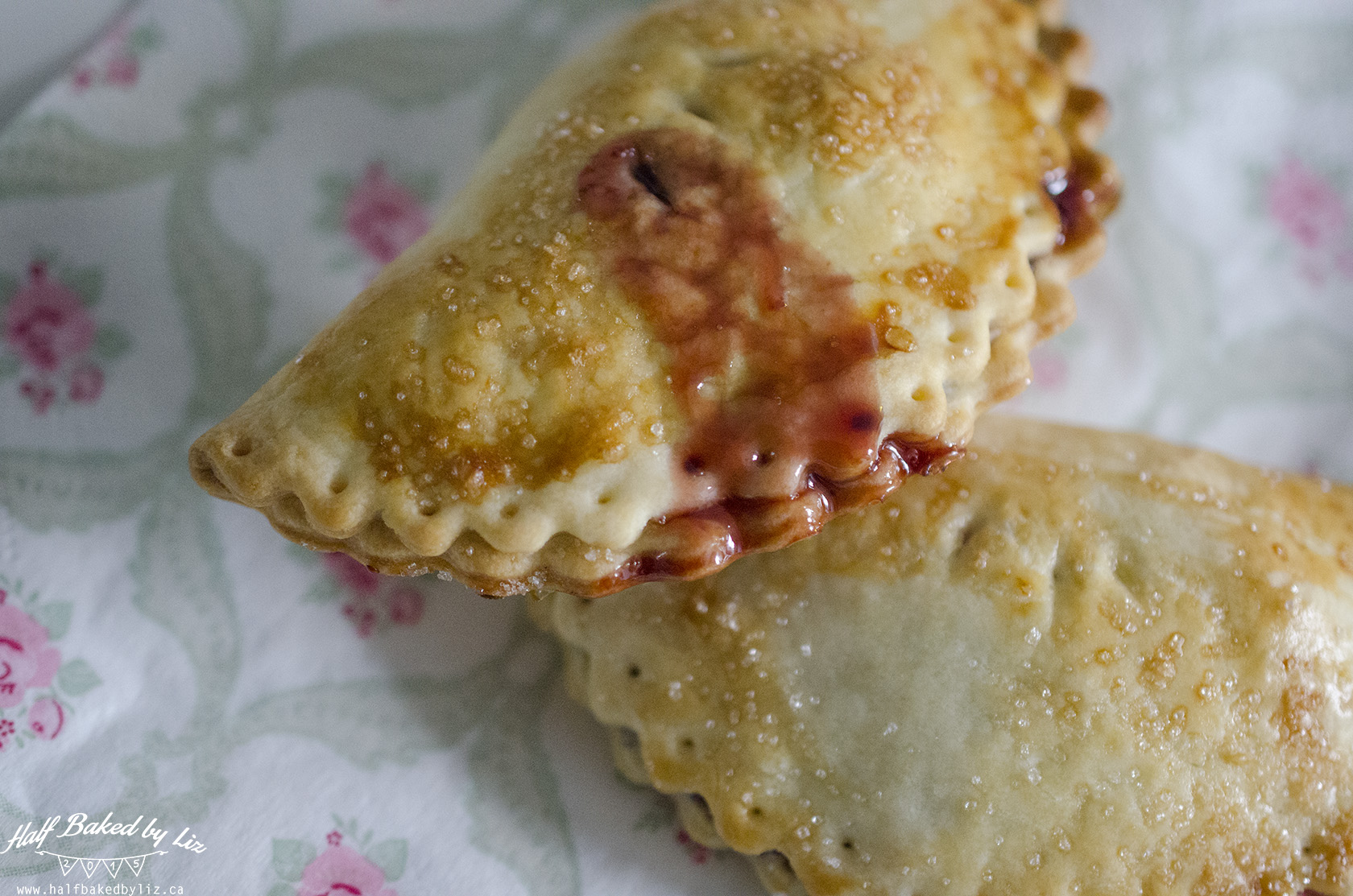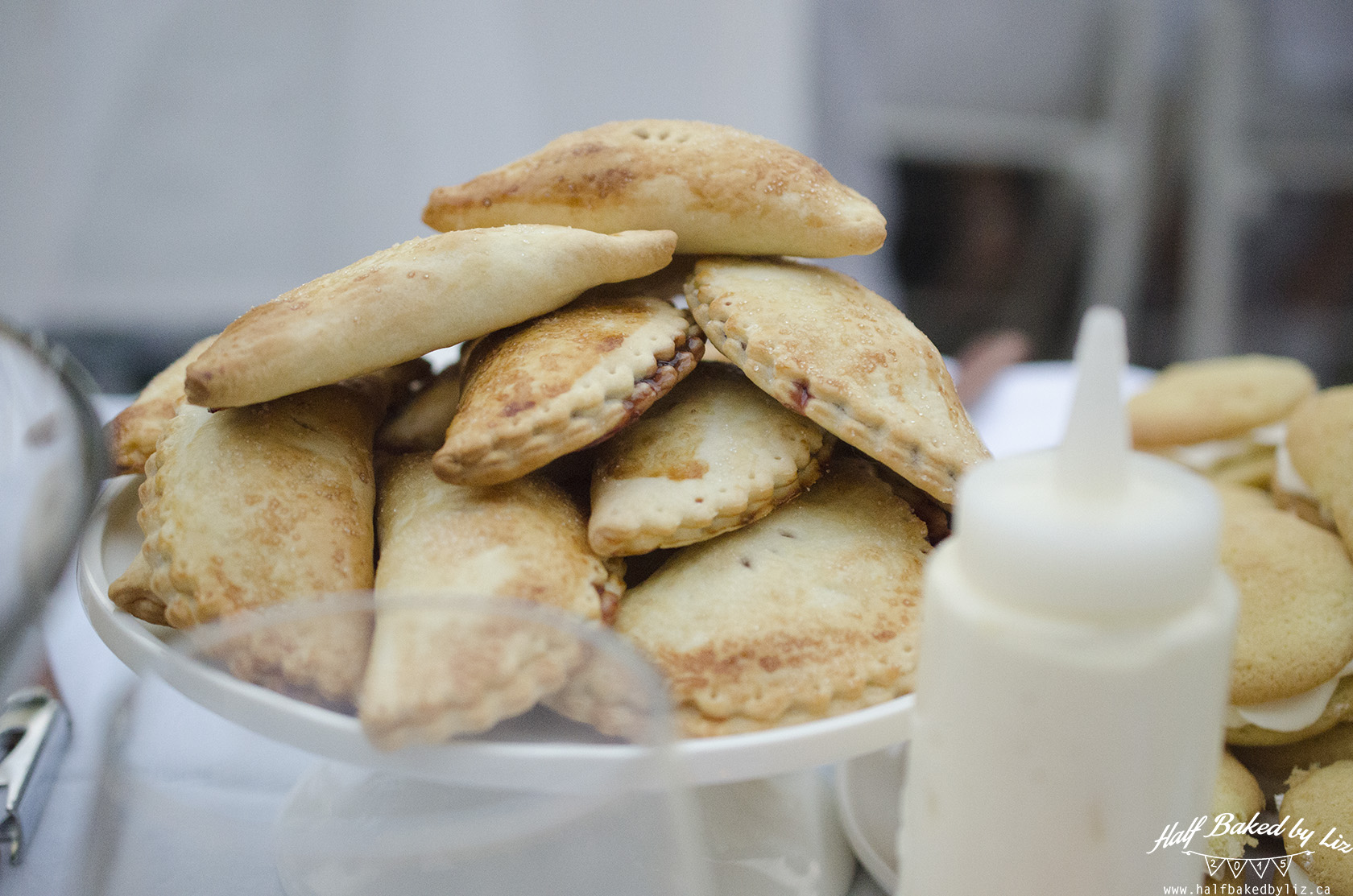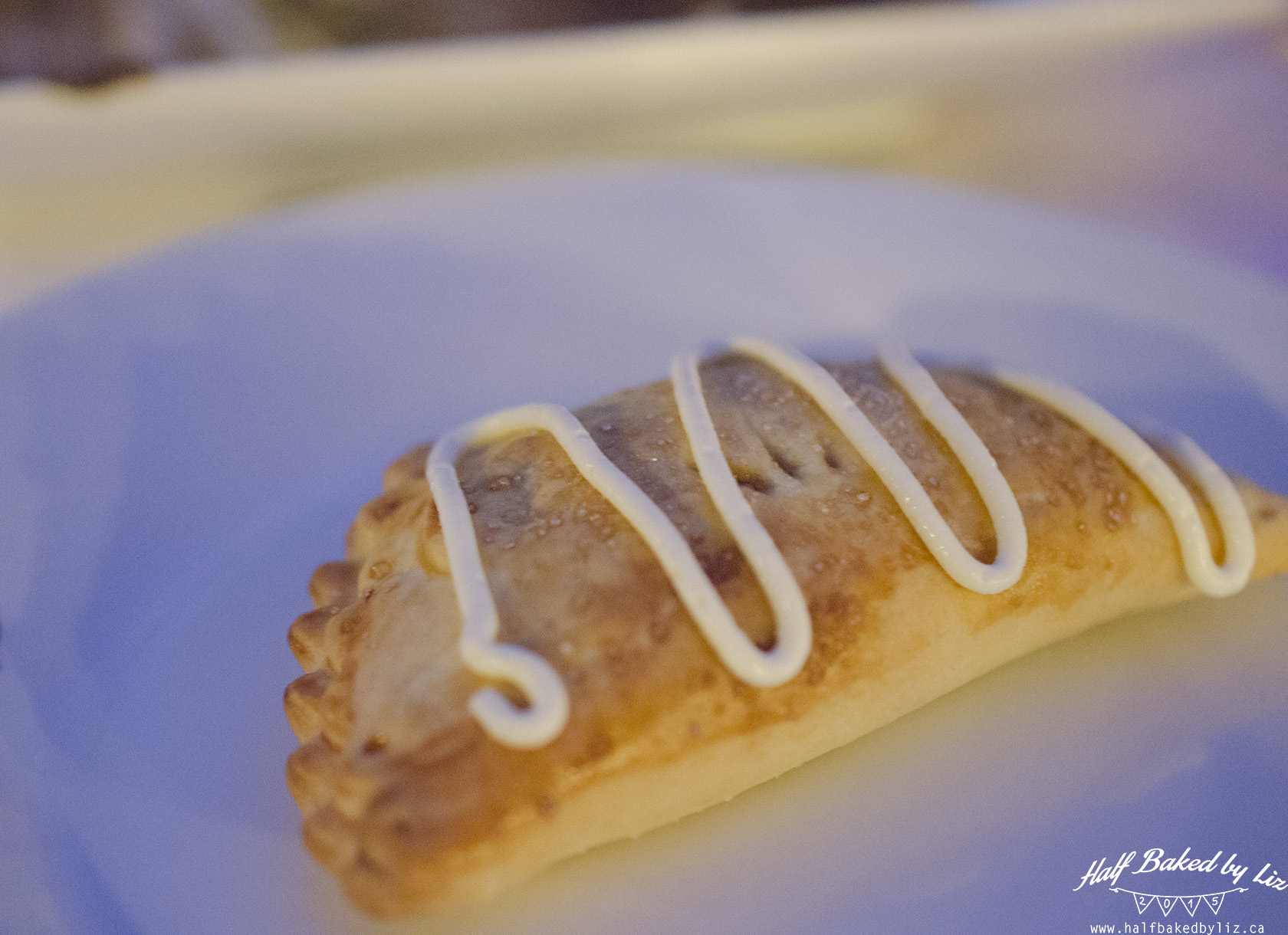 PS: here's the printable version!