I use nail tattoos fairly regularly – they're a quick and easy way to create fun nail art. You can buy them online from tons of retailers, but my favourite brand to date are made by Bourjois Paris, and I can conveniently buy them at Monoprix (which is only a few blocks away). The packaging for these tattoos always have inspiration pictures shown, a few of which show these tattoos extending beyond the nail, onto the finger… so I figured, why not give it a go!
I started with a base coat and two coats of this lovely white polish (from Mavala).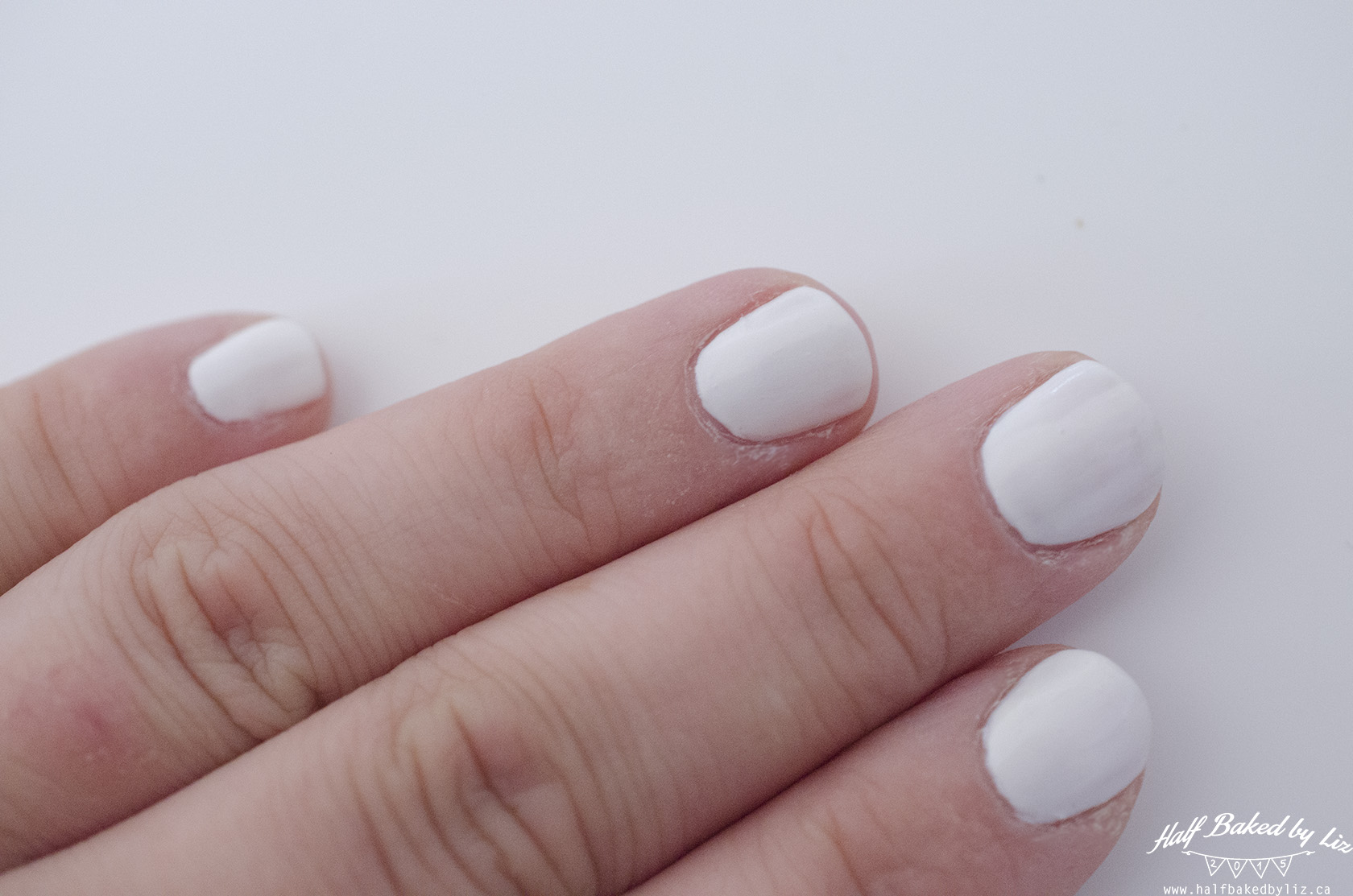 Then I cut out the tattoos I wanted to use, peeled off the plastic coating, and stuck them onto my nail / finger. (One of the things I really like about this brand of tattoos is that they're sticky, which makes placement much easier.)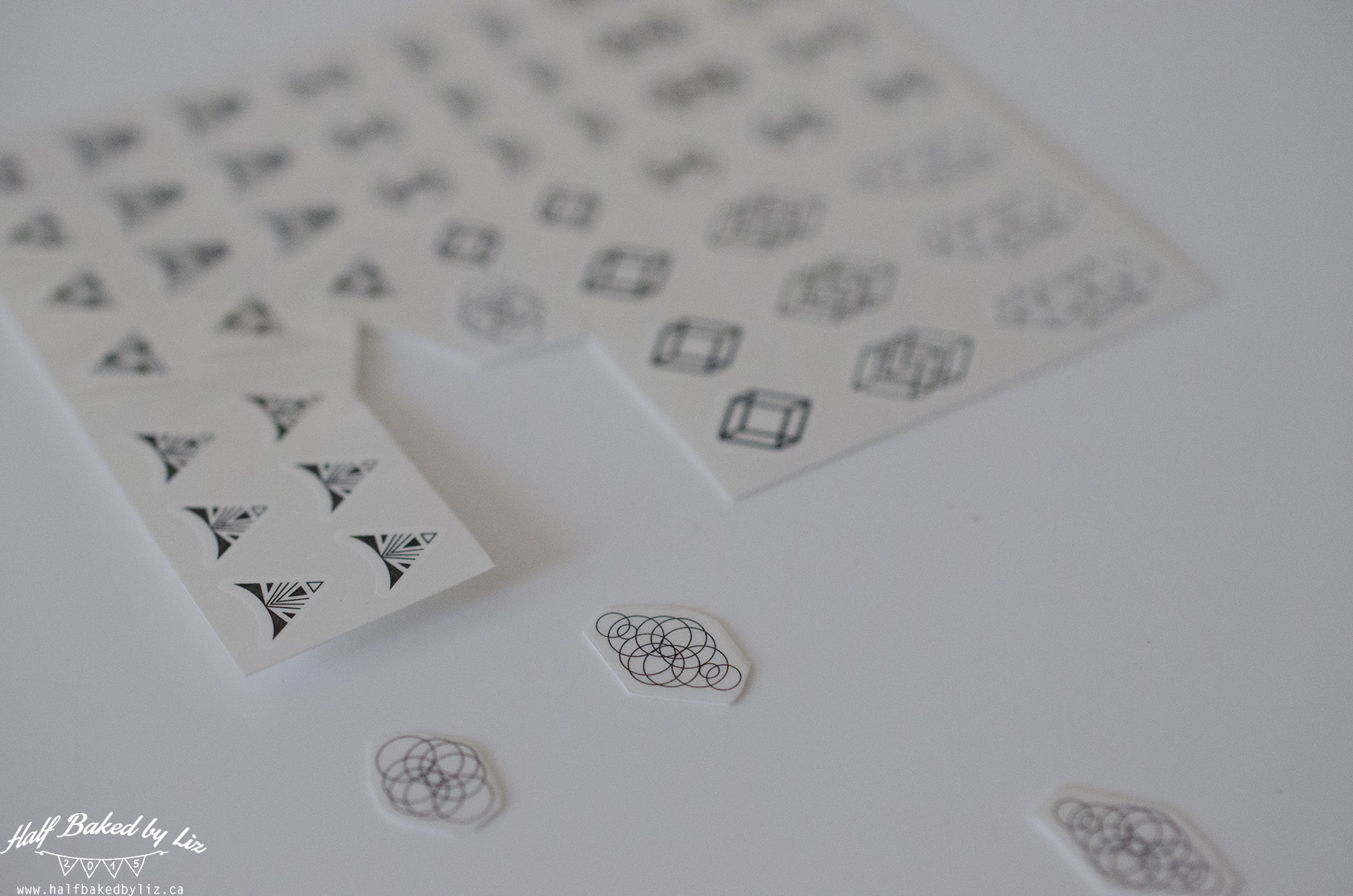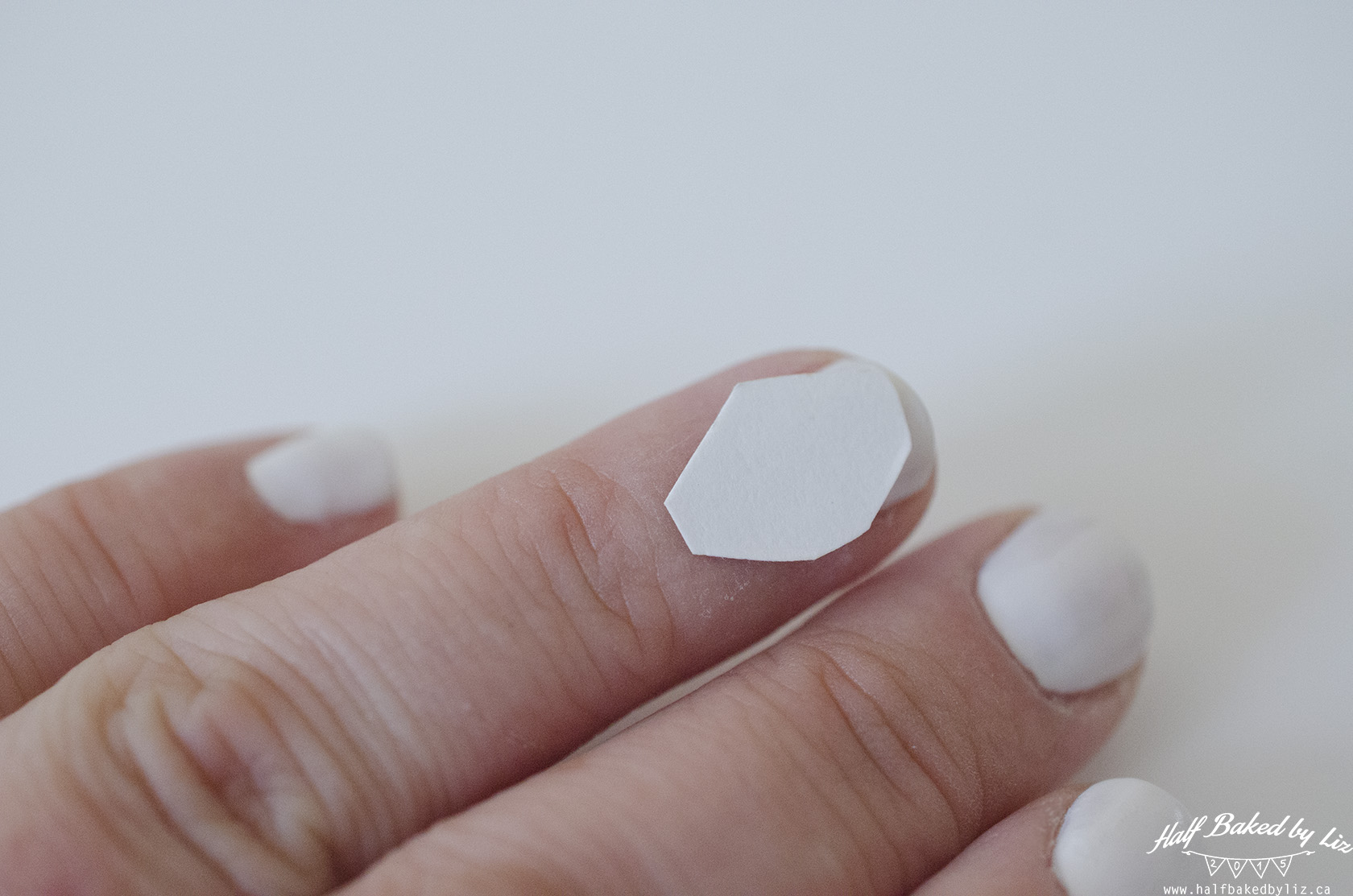 I use a small bowl of water and a q-tip to wet the back of the tattoo. It also works well for smoothing out any wrinkles in the tattoo once you remove the backing.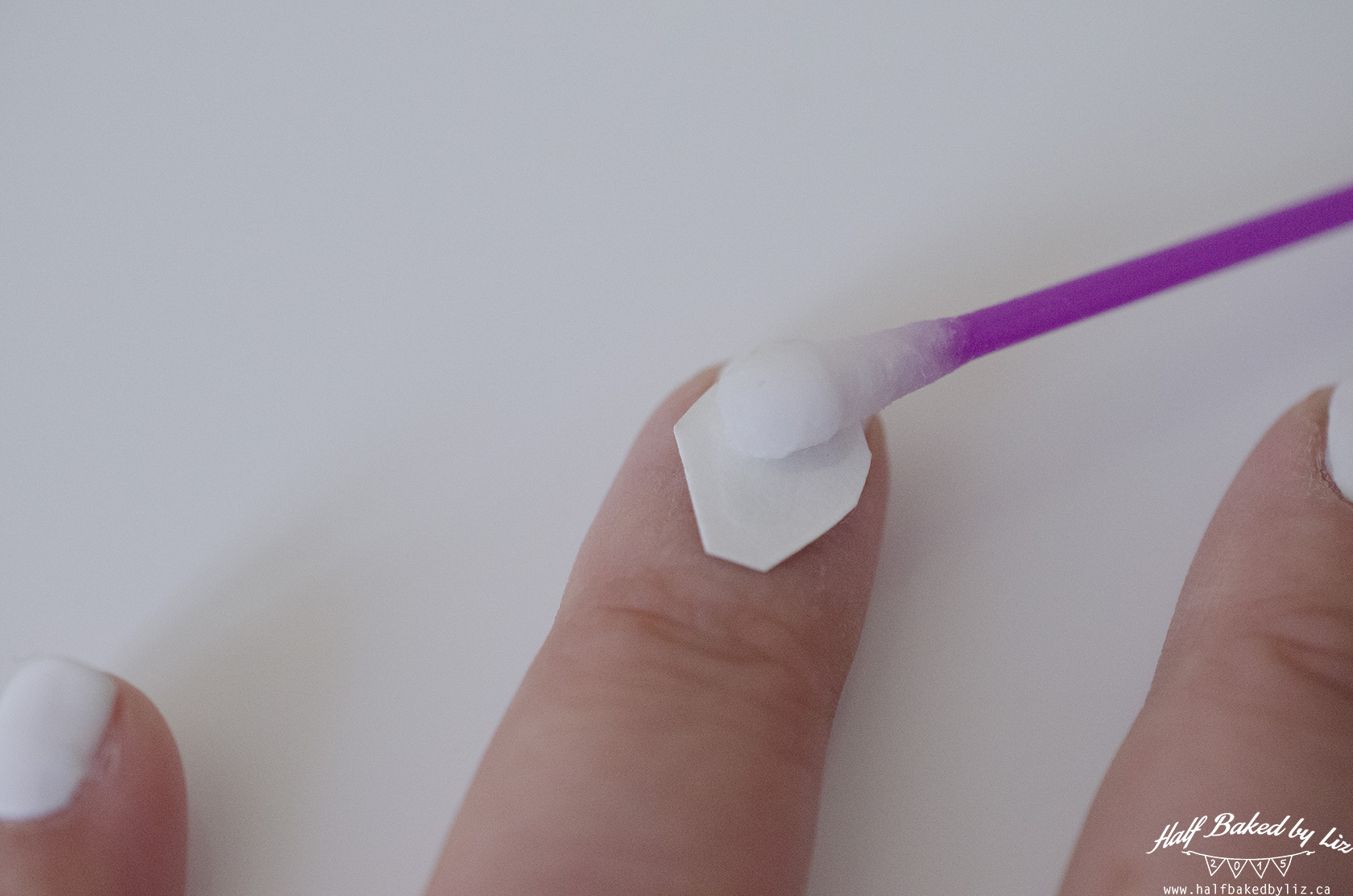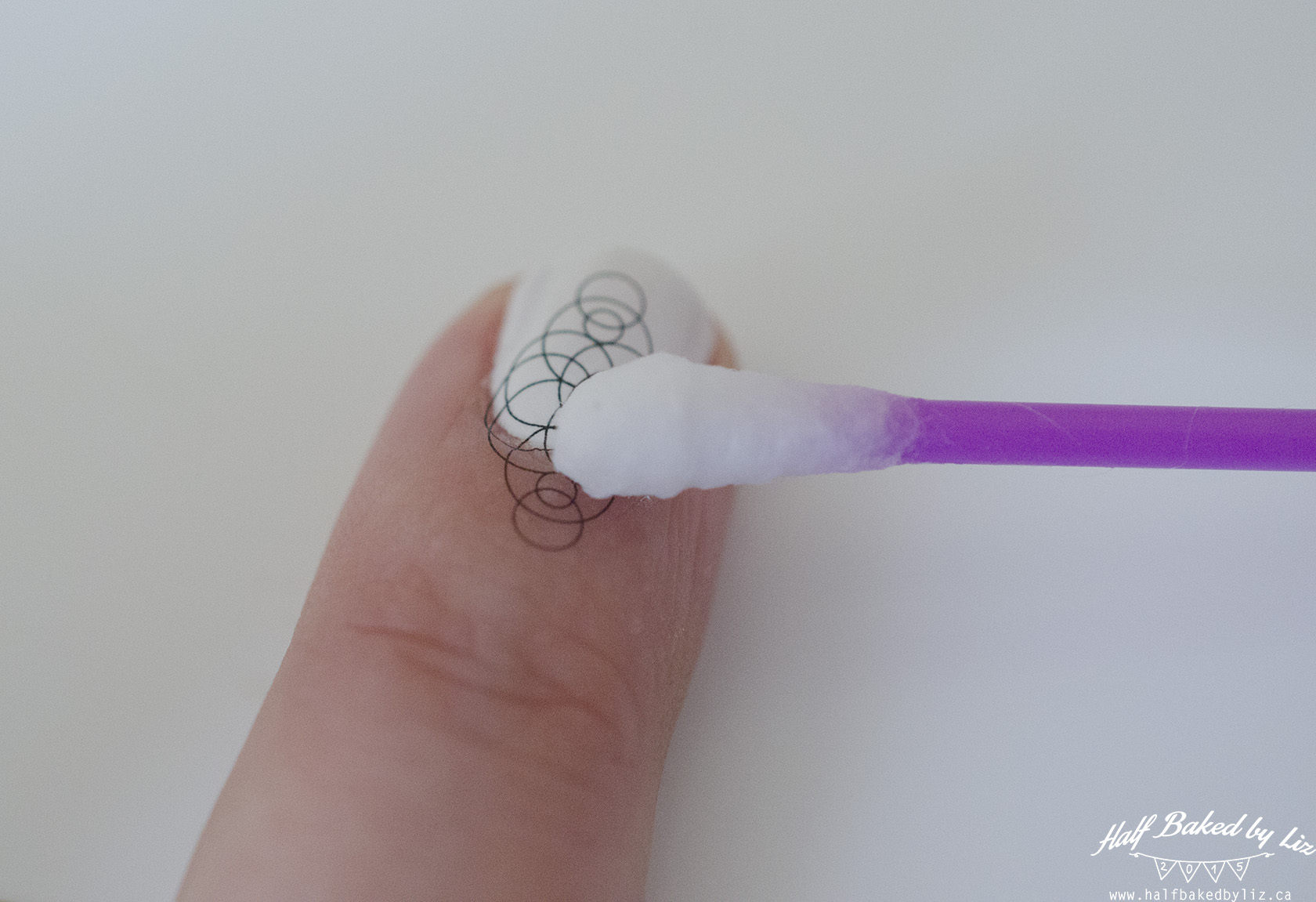 Then I used a top coat to seal it all in place (just on my nails, of course – not on the tattoo portion that was on my skin)!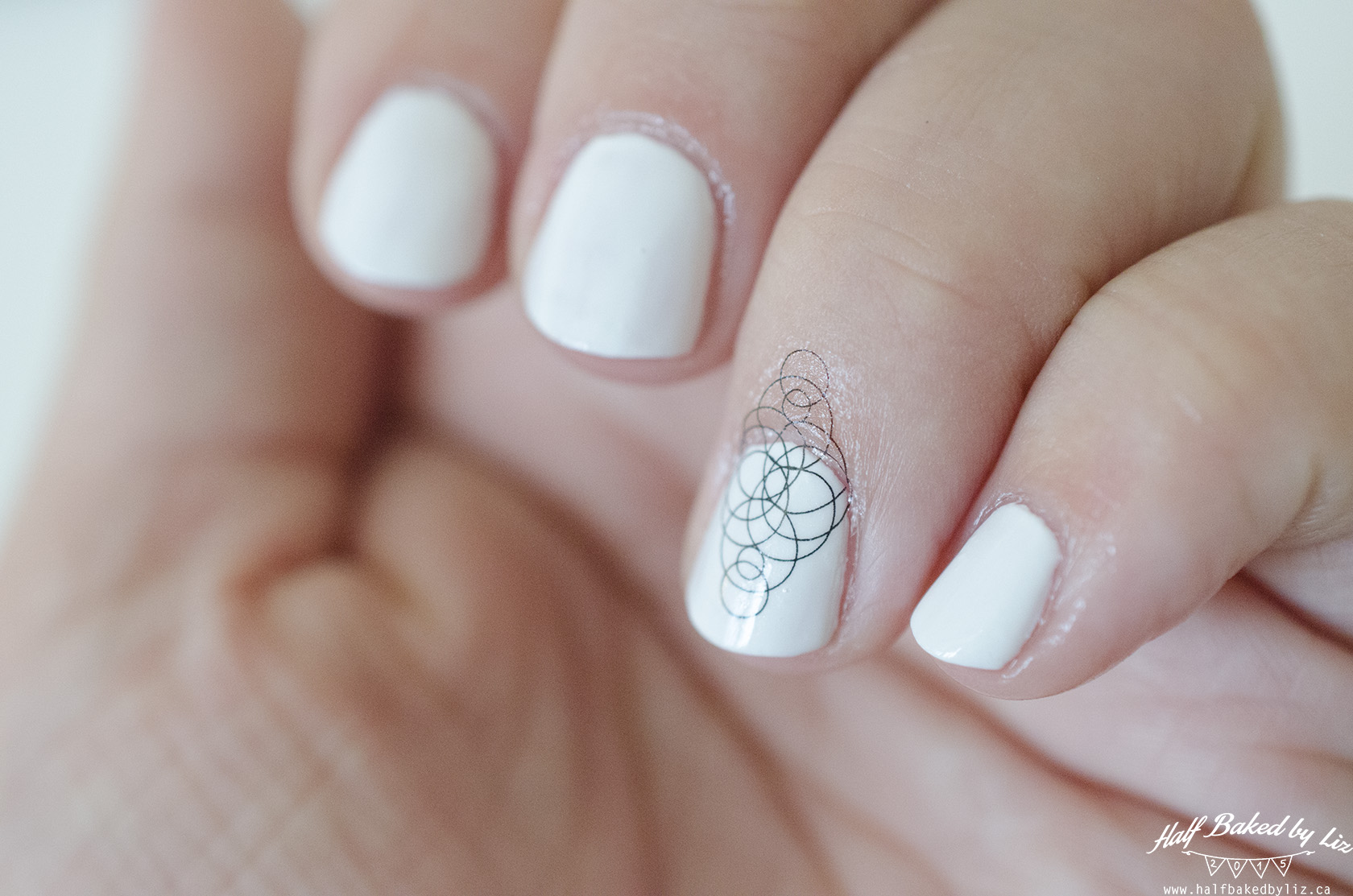 I was actually really happy with how this turned out – super cute :) The portion of the tattoo on my skin lasted for a about 24 hours, with frequent hand washing, etc… so if you we're going to try this for a specific night or occasion, I'd be sure to do it on the day-of. The portion of the tattoo on my actual nail well outlasted the polish!