Well, I'm back in Paris! I had the best week at home with my family and friends… I was definitely sad to leave Newfoundland, but also happy to get back to Paris and Hitchen and all my furries. I also had a ton on fun baking in my parent's kitchen while I was home! I posted some macarons last week (here and here), but I also have some other sweets to add to the blog. Here are some easy chocolate coconut bars :)
INGREDIENTS
for the base;
115 g (~1 stick) unsalted butter, melted
150 g almond flour
110 g brown sugar
1 teaspoon cinnamon
1/4 teaspoon allspice
1/4 teaspoon cloves
1/2 teaspoon salt
for the filling;
300 g chocolate chips
110 g shredded unsweetened coconut
130 g walnuts, chopped
300 mL sweetened condensed milk
DIRECTIONS
Preheat the oven to 350F (180C), and line a 7×10″ baking pan with parchment paper, so that it overhangs the sides. Combine the ingredients for the base in a large bowl. Press into the prepared baking pan, and bake for 10 minutes. Place on a cooling rack to return to room temperature.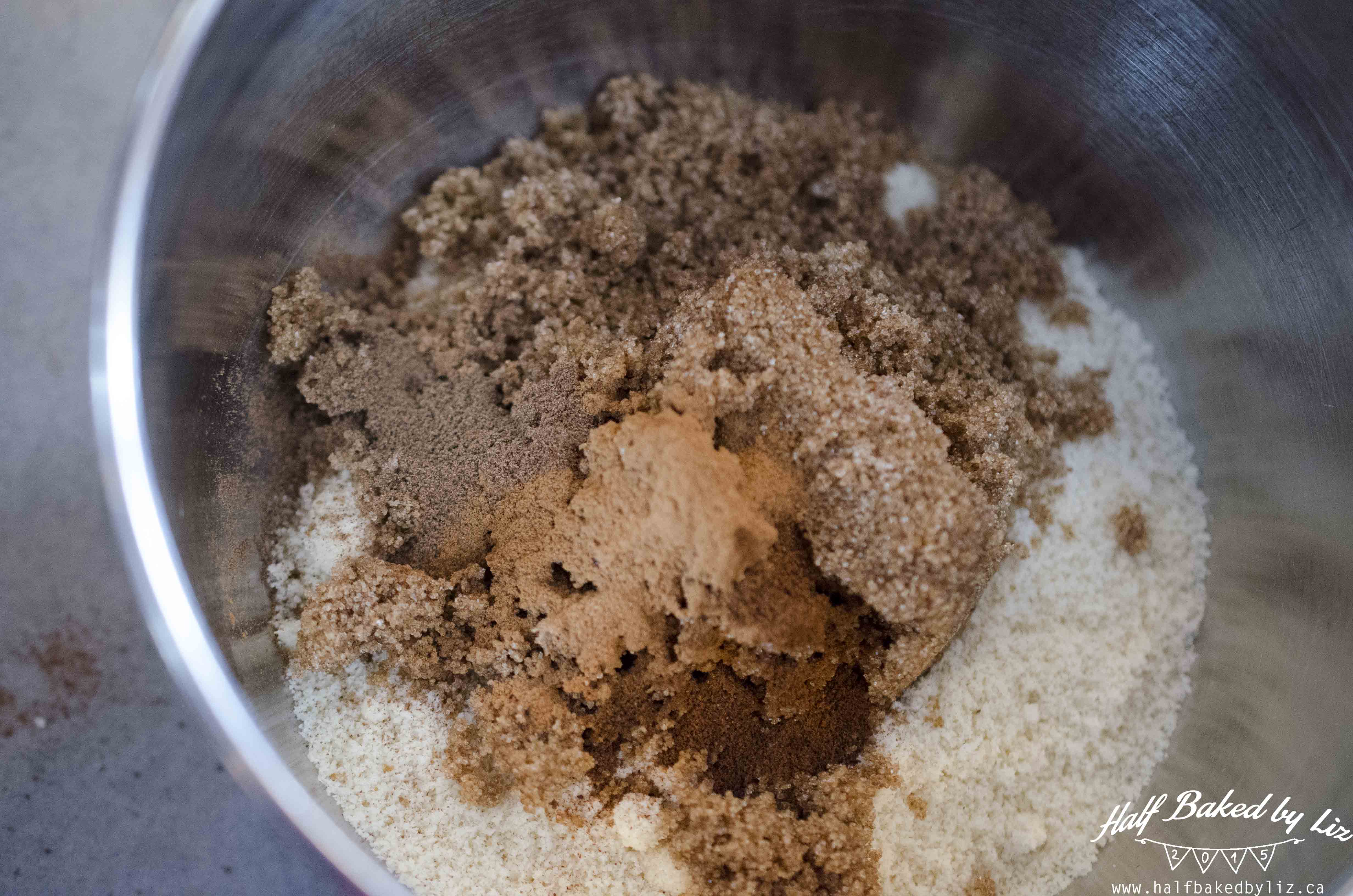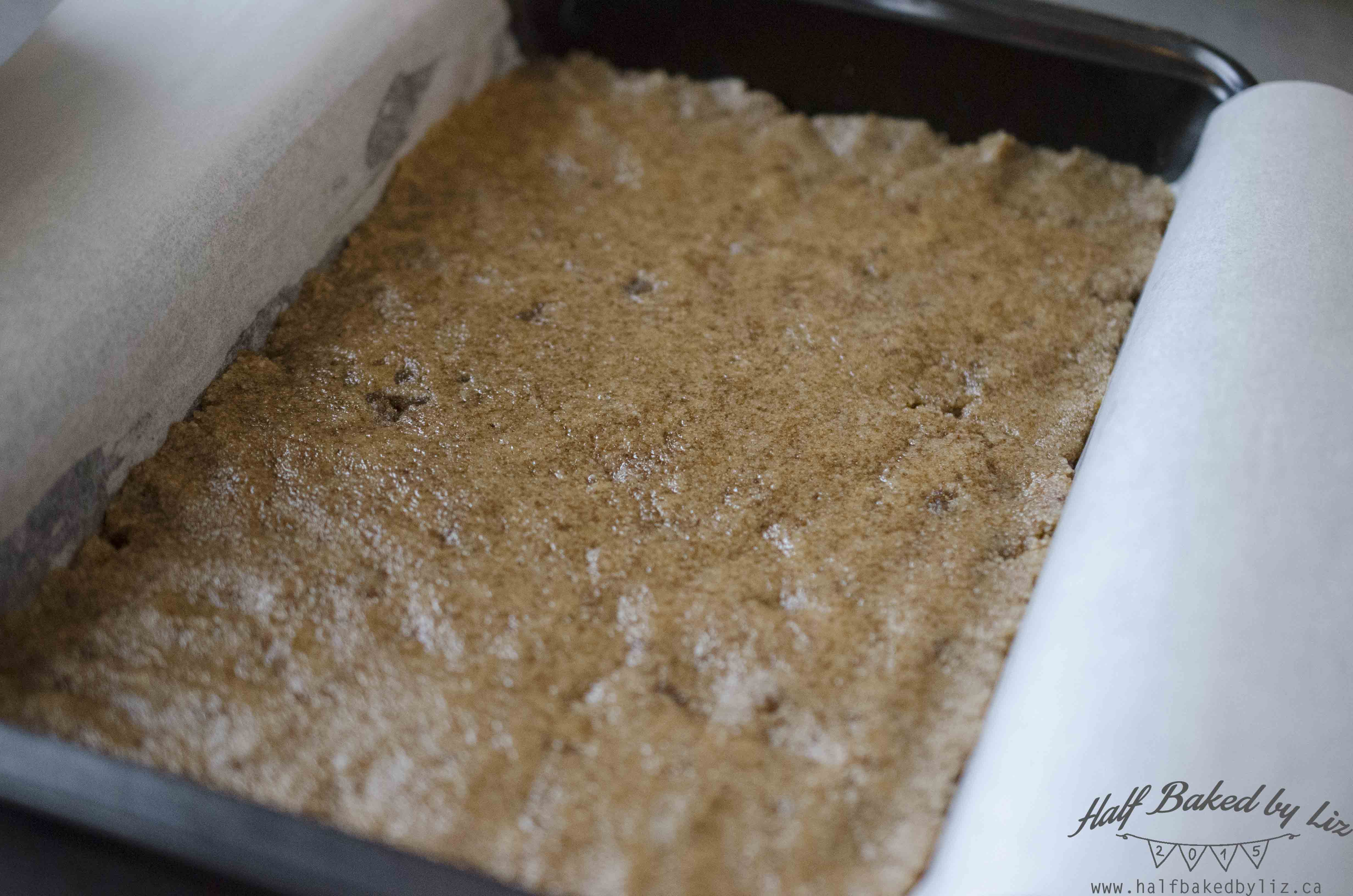 Meanwhile, combine all the ingredients for the filling in a large bowl, and mix well. Once the base is cooled, pour the filling on top, and press into place.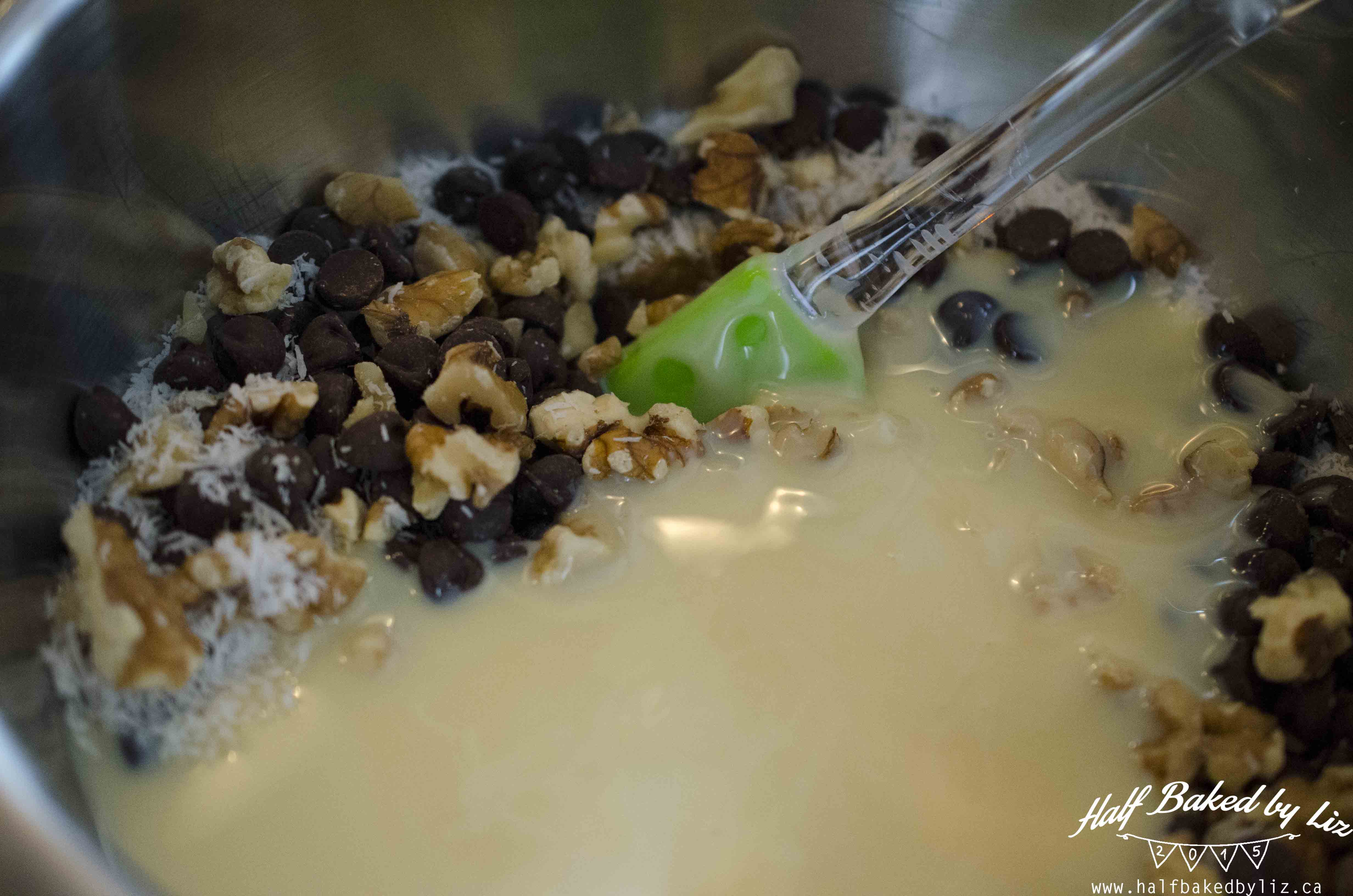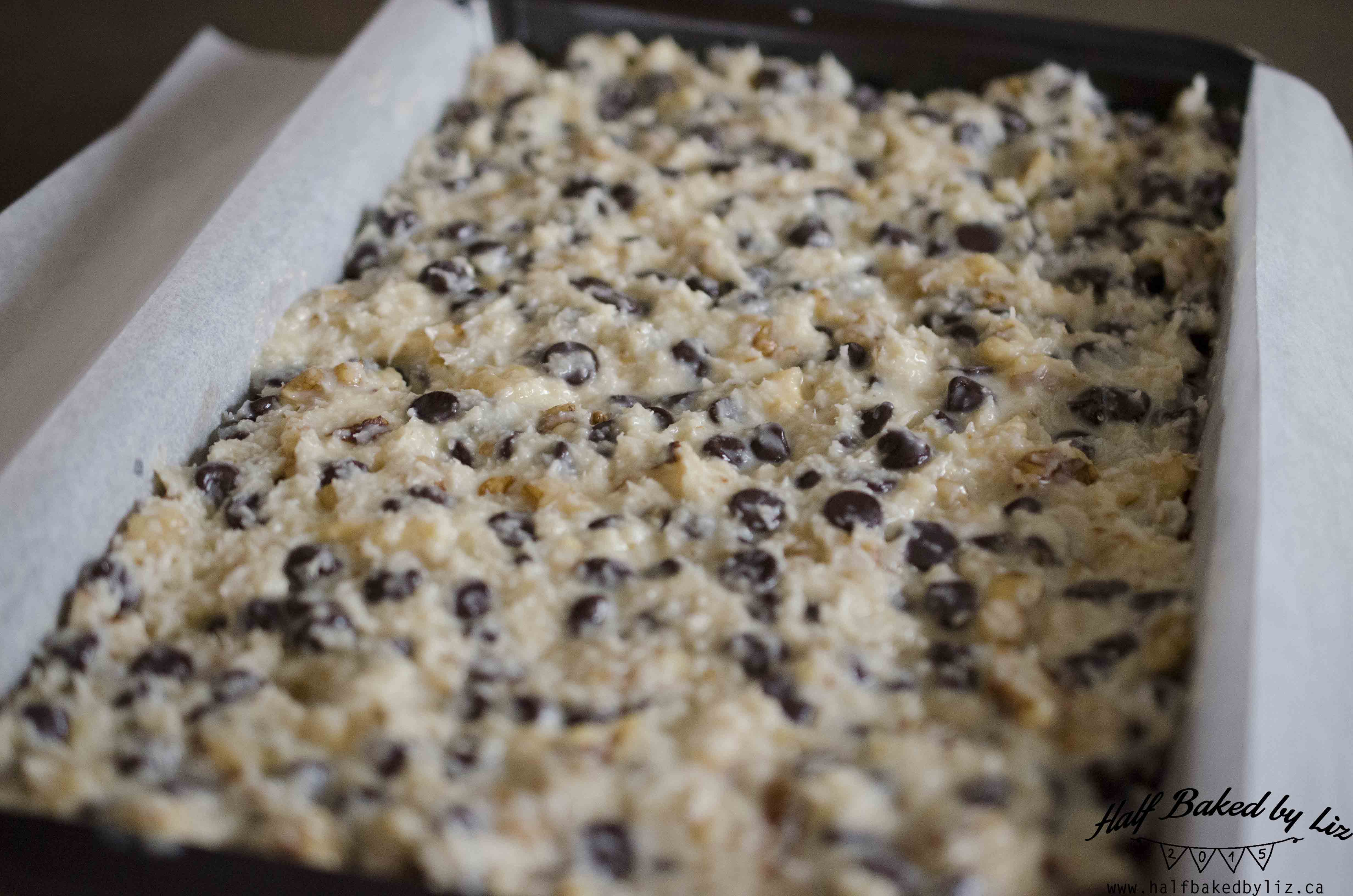 Bake for another 20 to 25 minutes, until golden brown, and filling is set. Place on a cooling rack, and allow to cool completely before cutting. (Although, if I'm being honest, I didn't wait. I ate. But they cut better if they're cool!)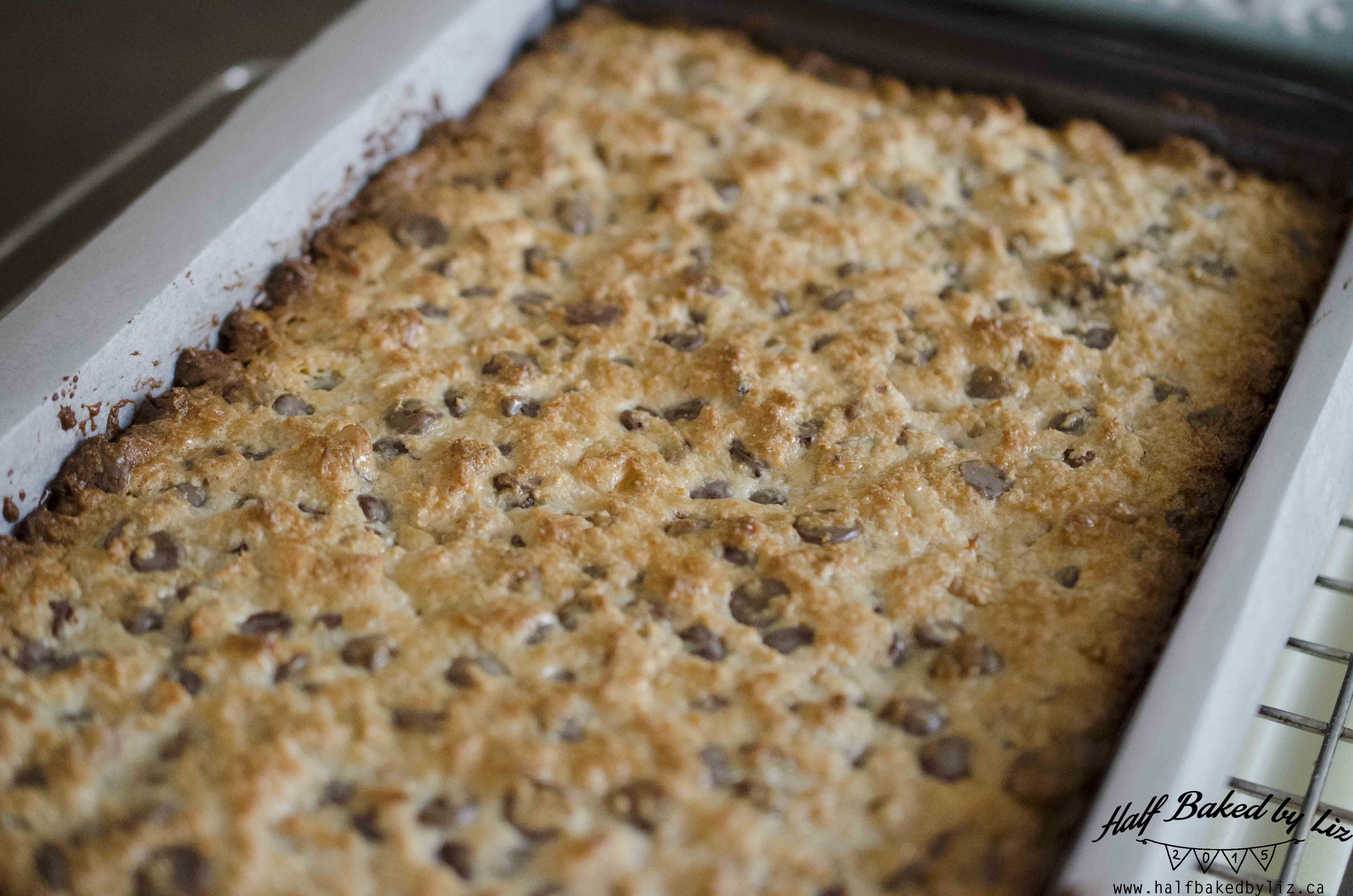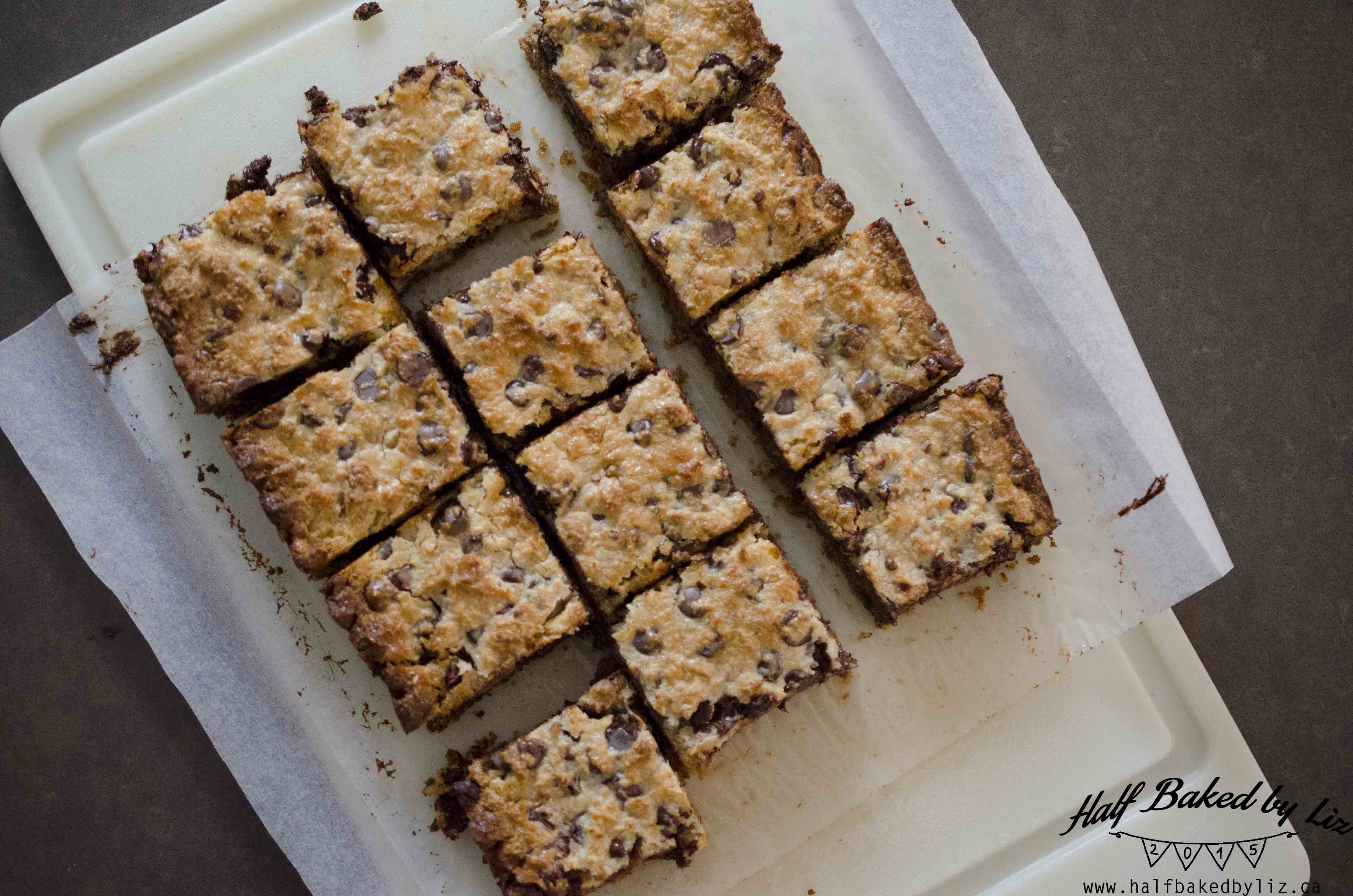 So yum, and so easy!