My husband made this delicious salmon for supper early last week, and it was so good that I went back for seconds! Usually one piece of salmon is more than enough for me because I find it quite rich, but this was so delicious that I couldn't resist eating more. It was also really simple to whip together on a week night (so he tells me!).
INGREDIENTS
veggies for roasting (onion, potato, carrots, sweet potato, peppers, etc.)
several tablespoons olive oil
fresh basil
salt + pepper
675 g (~1.5 lbs) salmon fillet, cut into 4 pieces
90 mL (6 tbsp) maple syrup
45 mL (3 tbsp) soy sauce
2 cloves garlic, finely chopped
salt + pepper
DIRECTIONS
Preheat your oven to 200 C (400 F). Chop up the veggies, place them in a shallow baking dish, and toss with olive oil, herbs, and salt and pepper.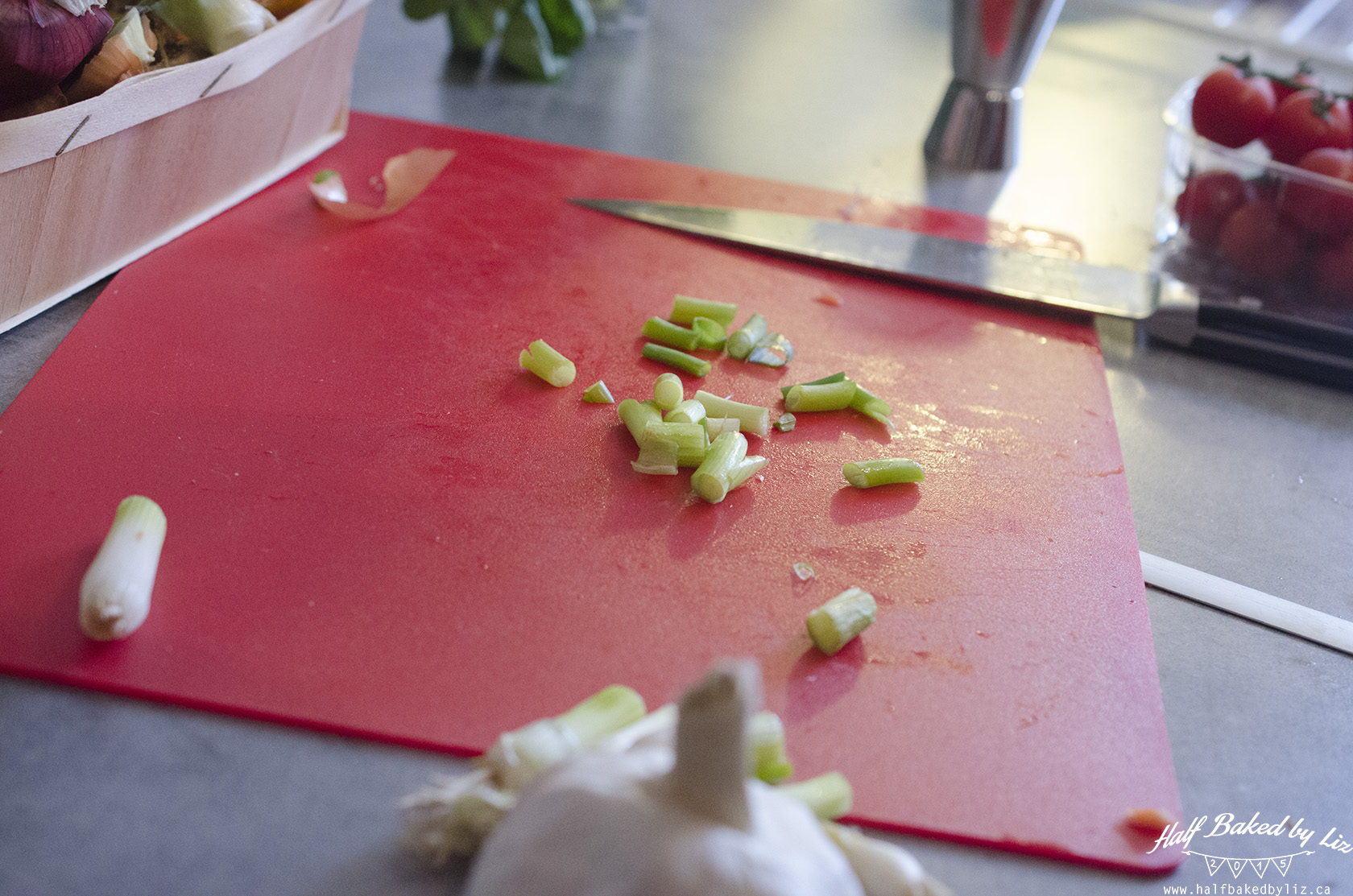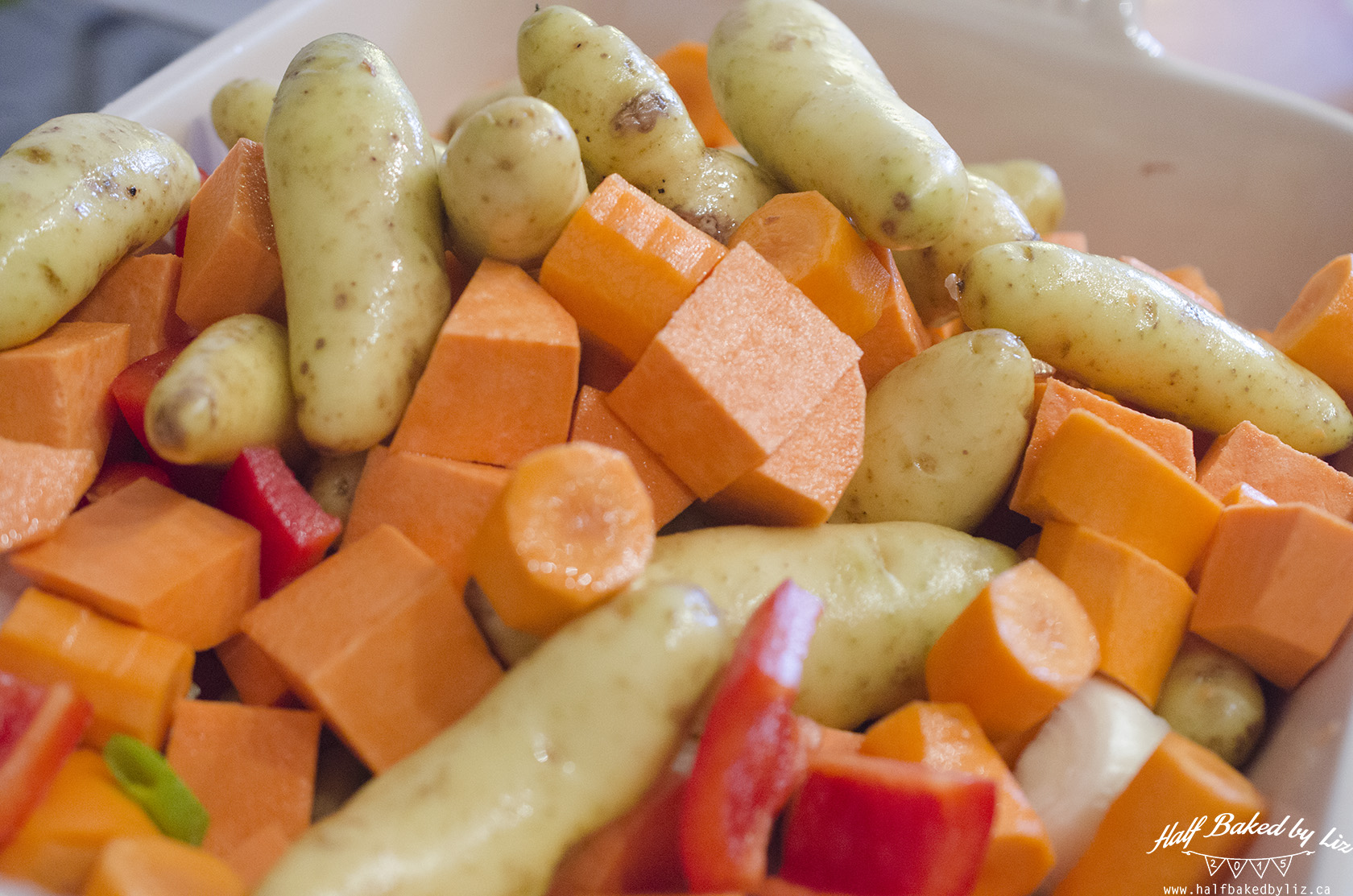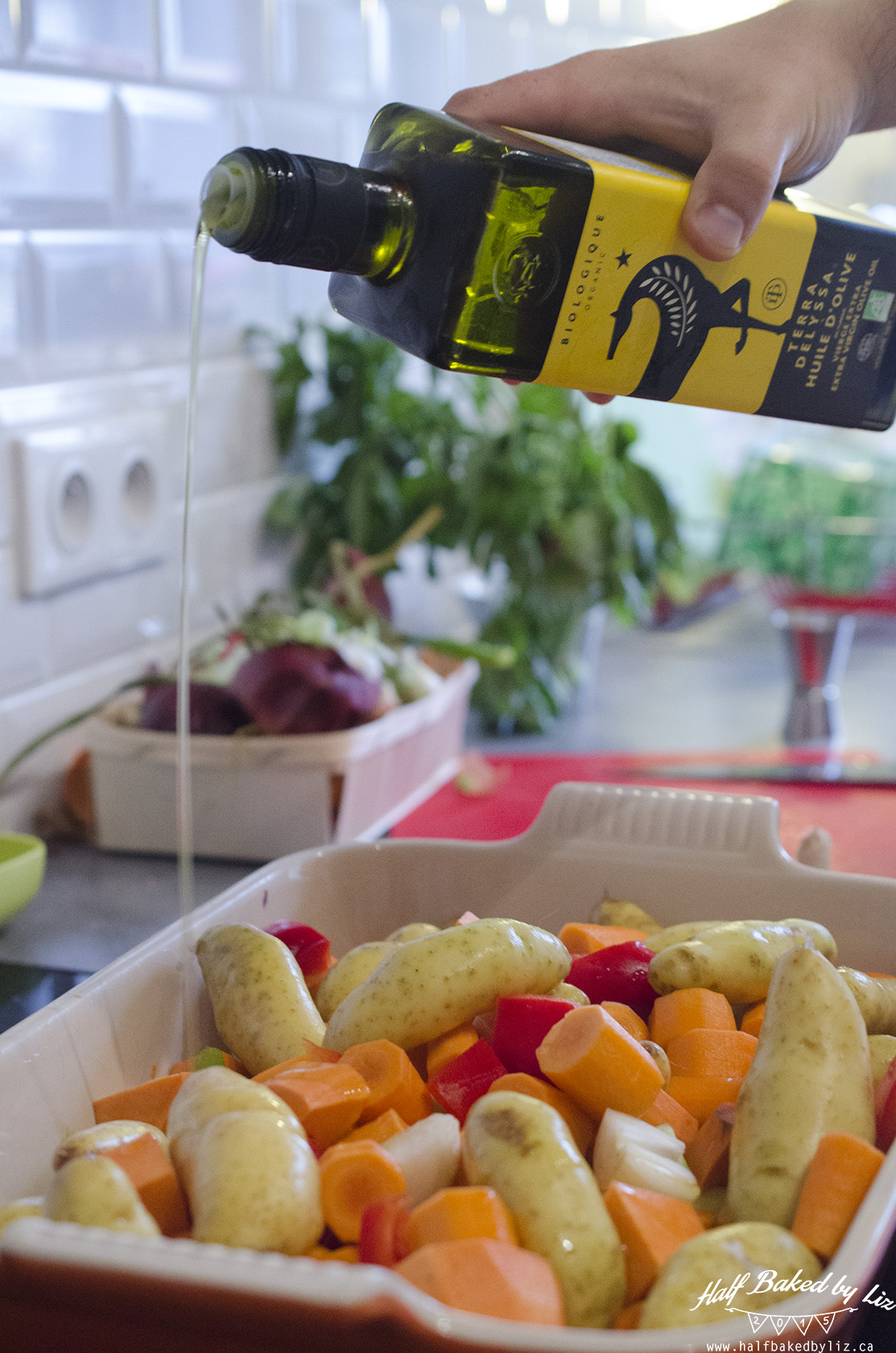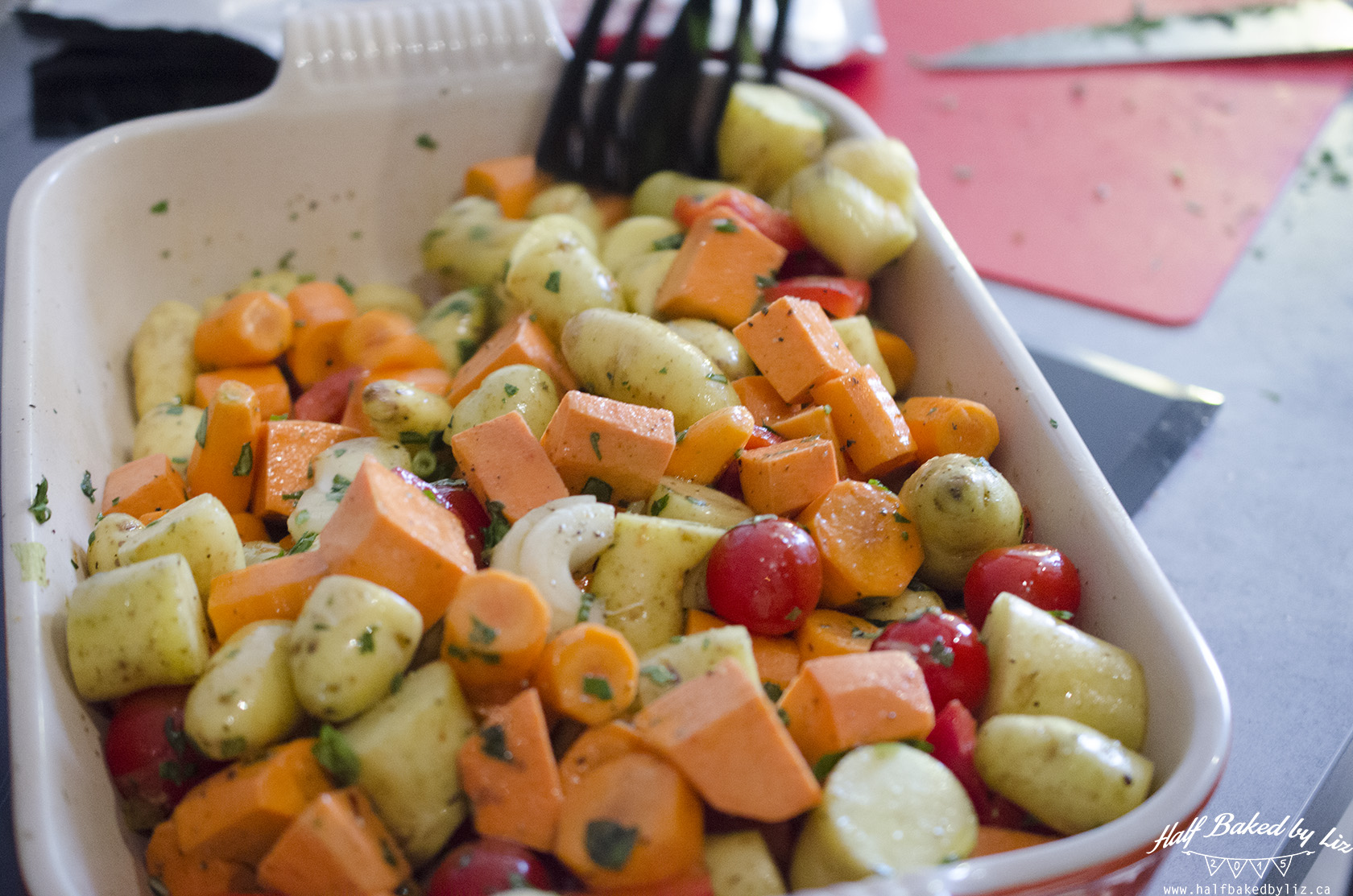 Next prepare the salmon; place the salmon pieces into a shallow baking dish (I used a pie plate because I didn't have a second one!). In a small bowl, whisk together the maple syrup, soy sauce, garlic, and salt and pepper, then pour over the prepared salmon.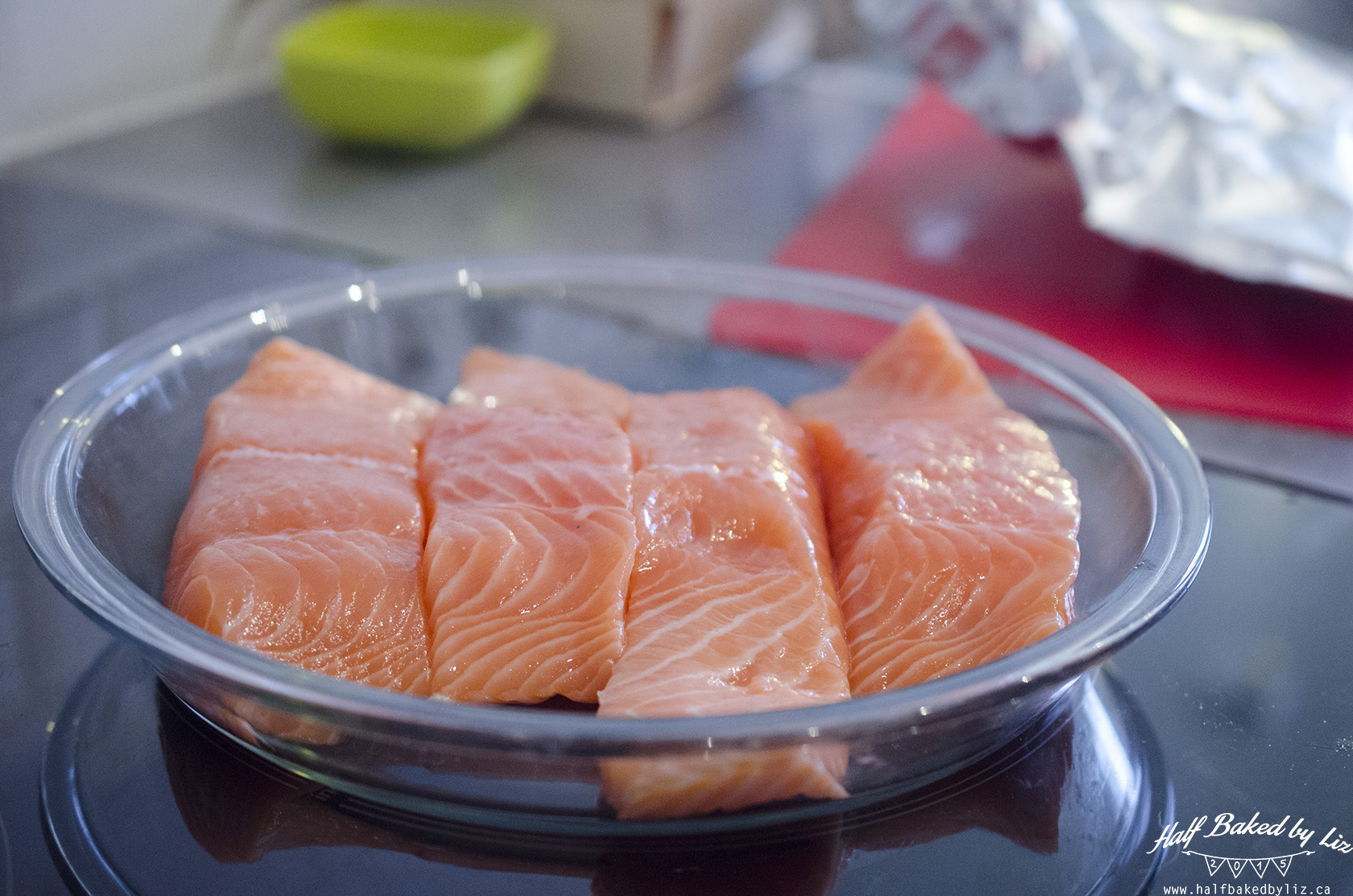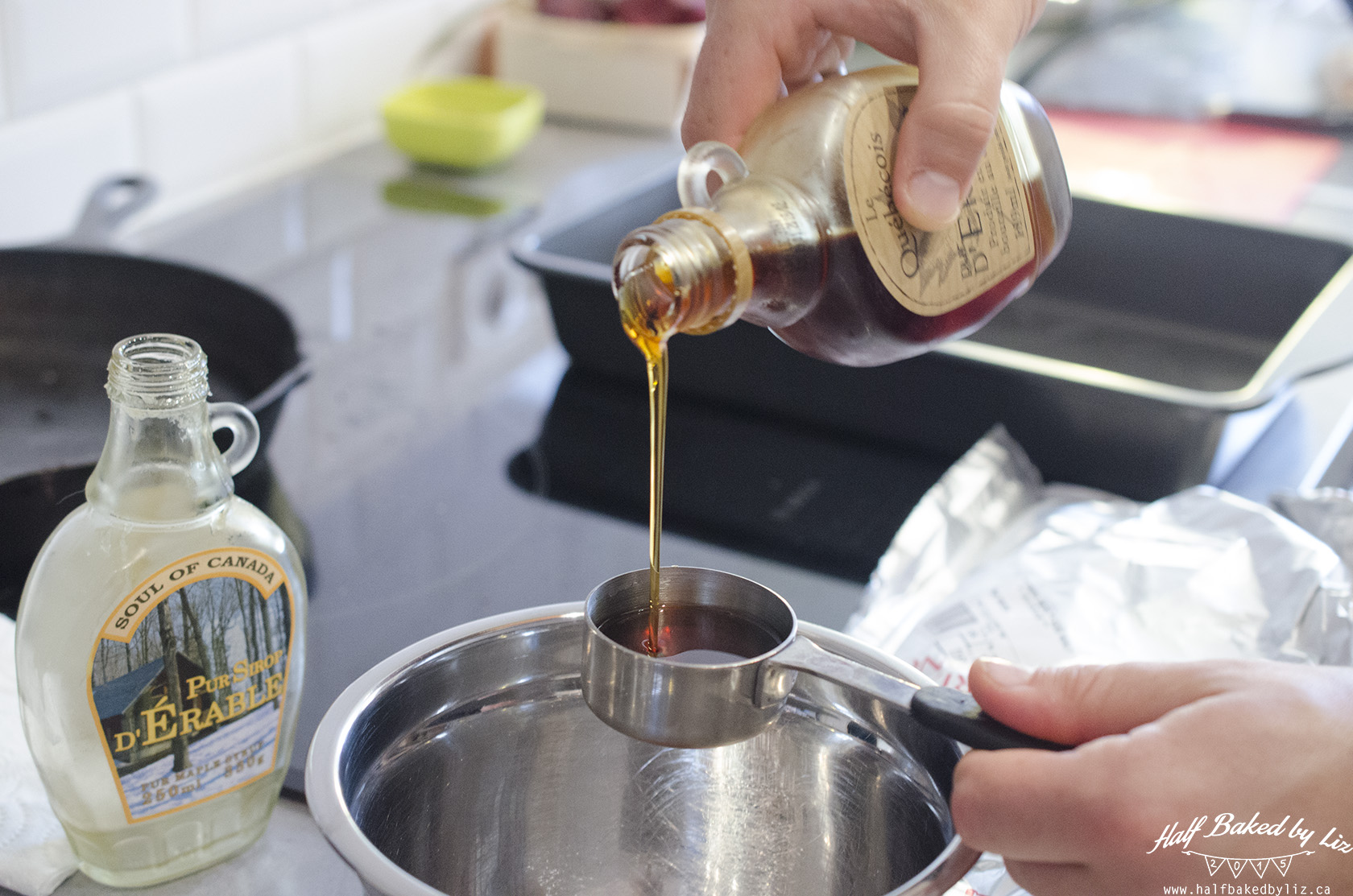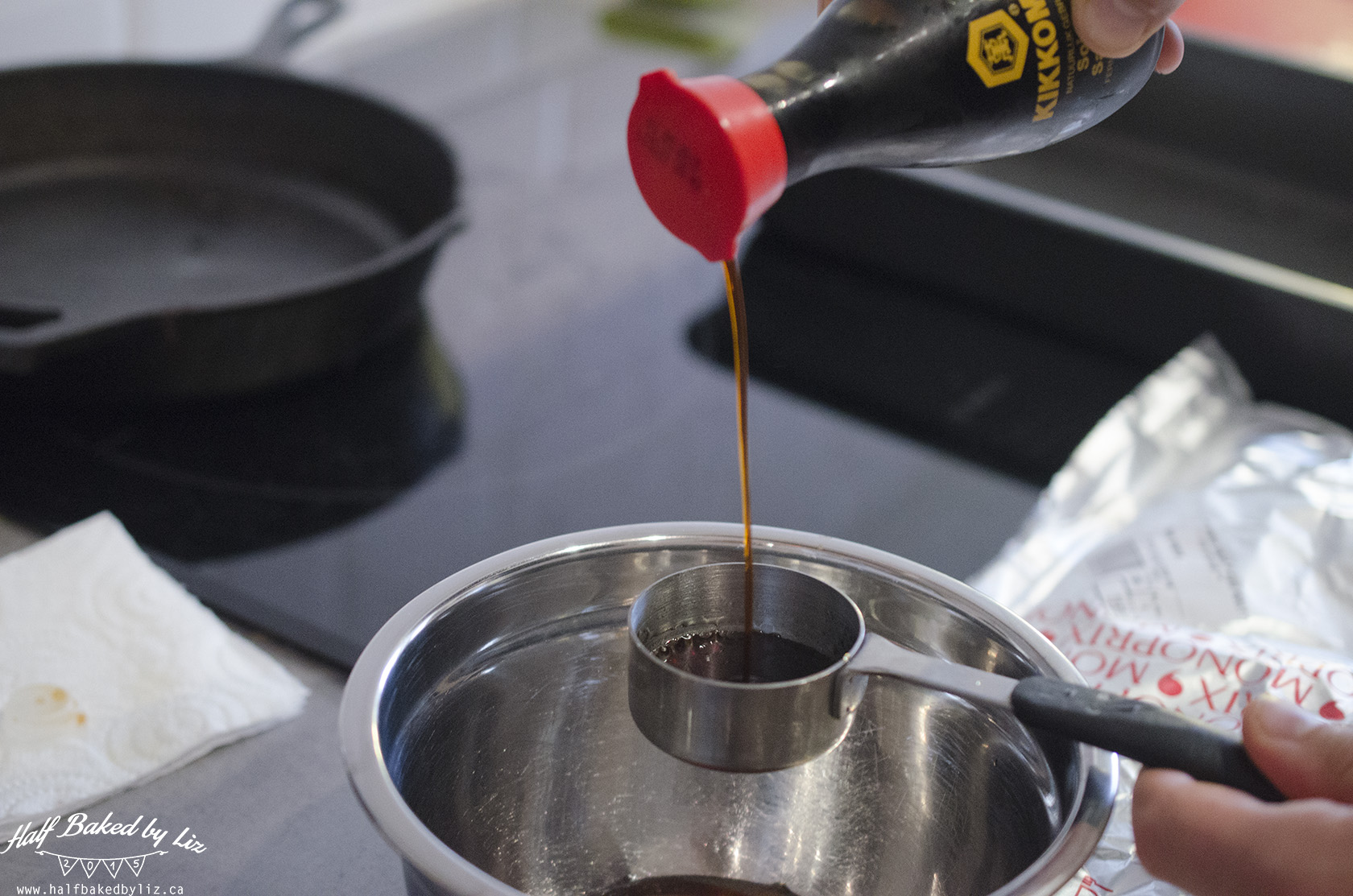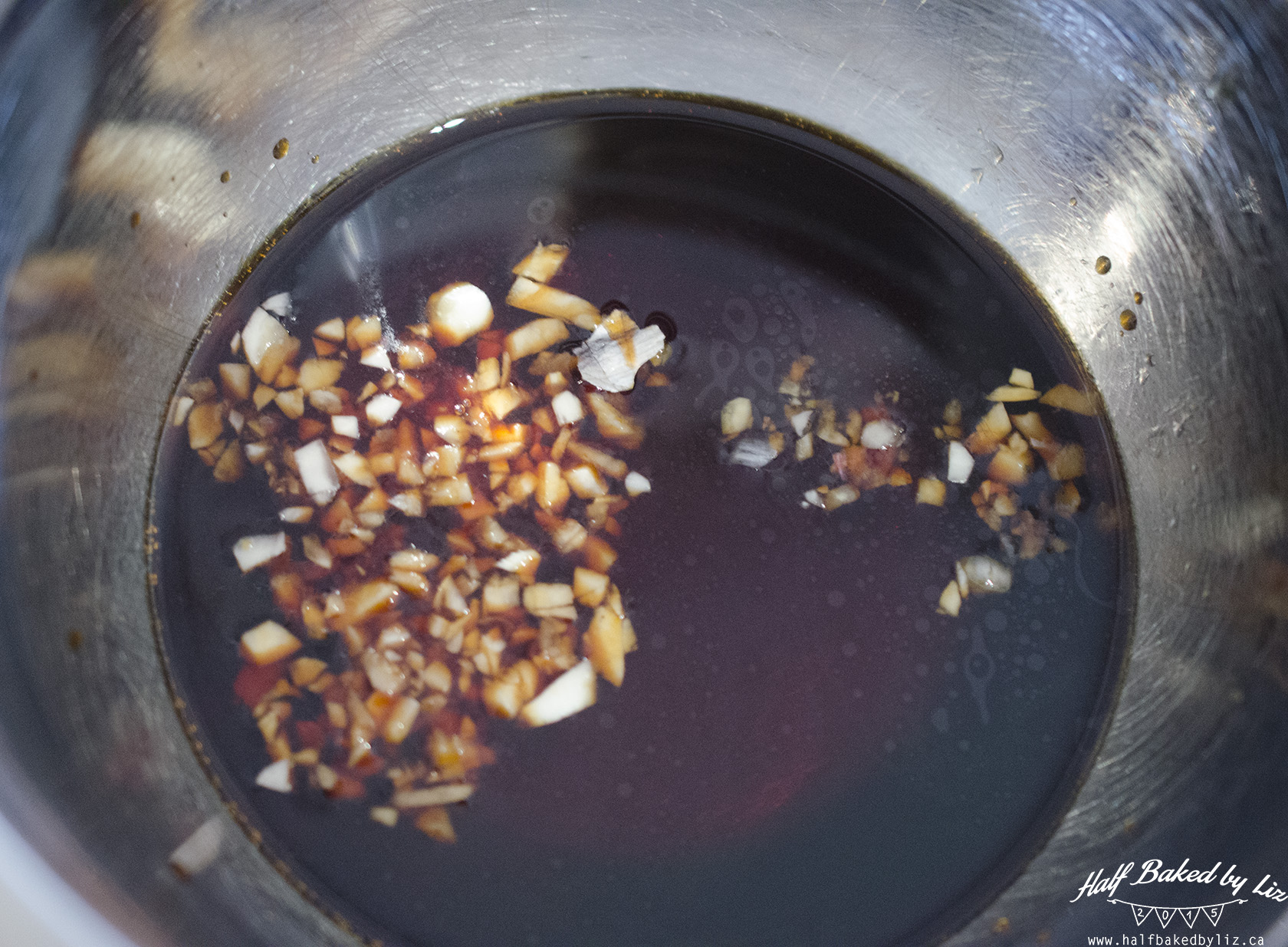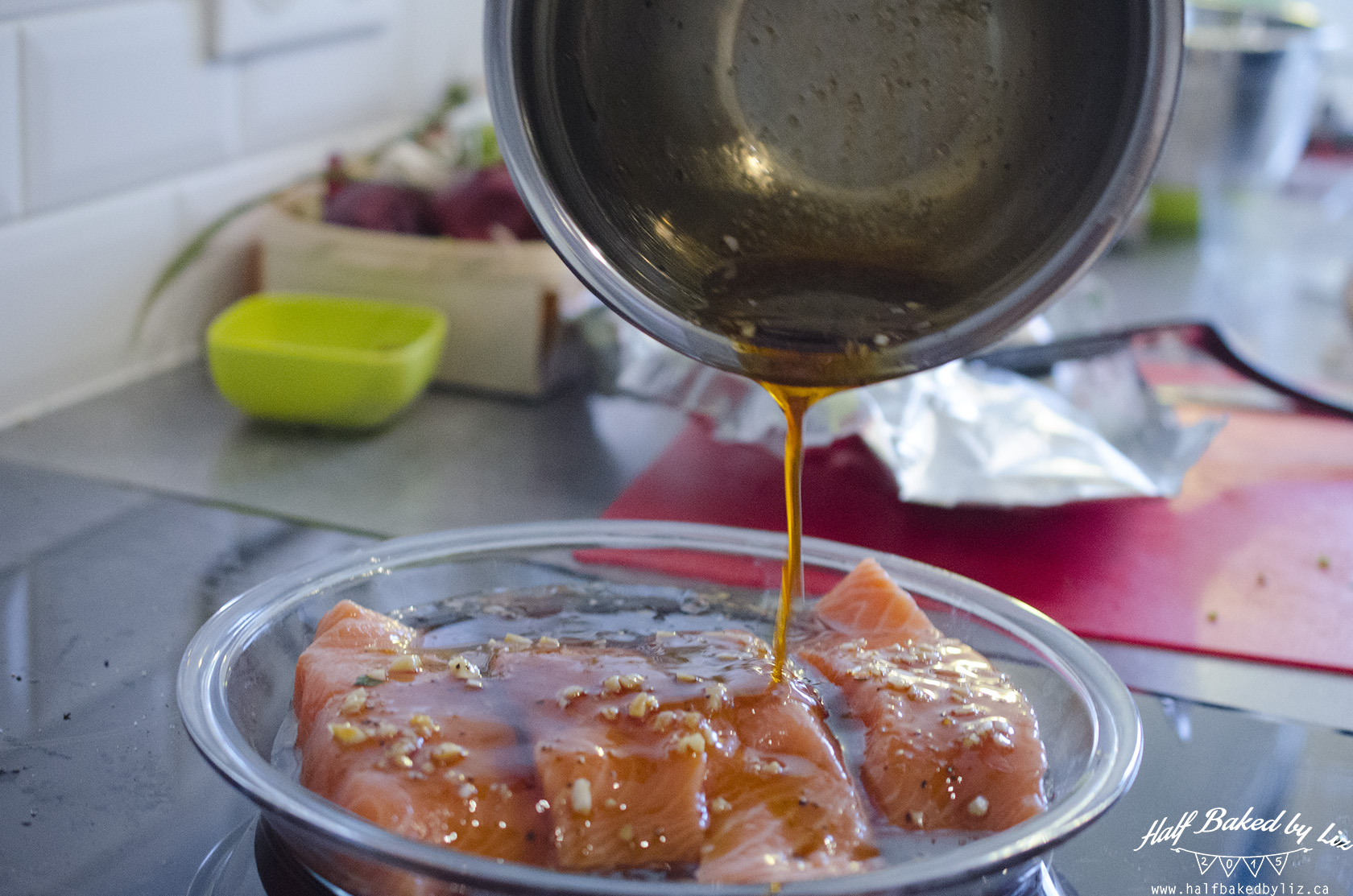 Place the veggies into the oven for about 20 minutes, and place the salmon into the refrigerator to marinate slightly. Once the 20 minutes are up, place the salmon into the oven as well, and bake the veggies and salmon together for another ~30 minutes (until salmon is done and veggies are tender). Serve immediately.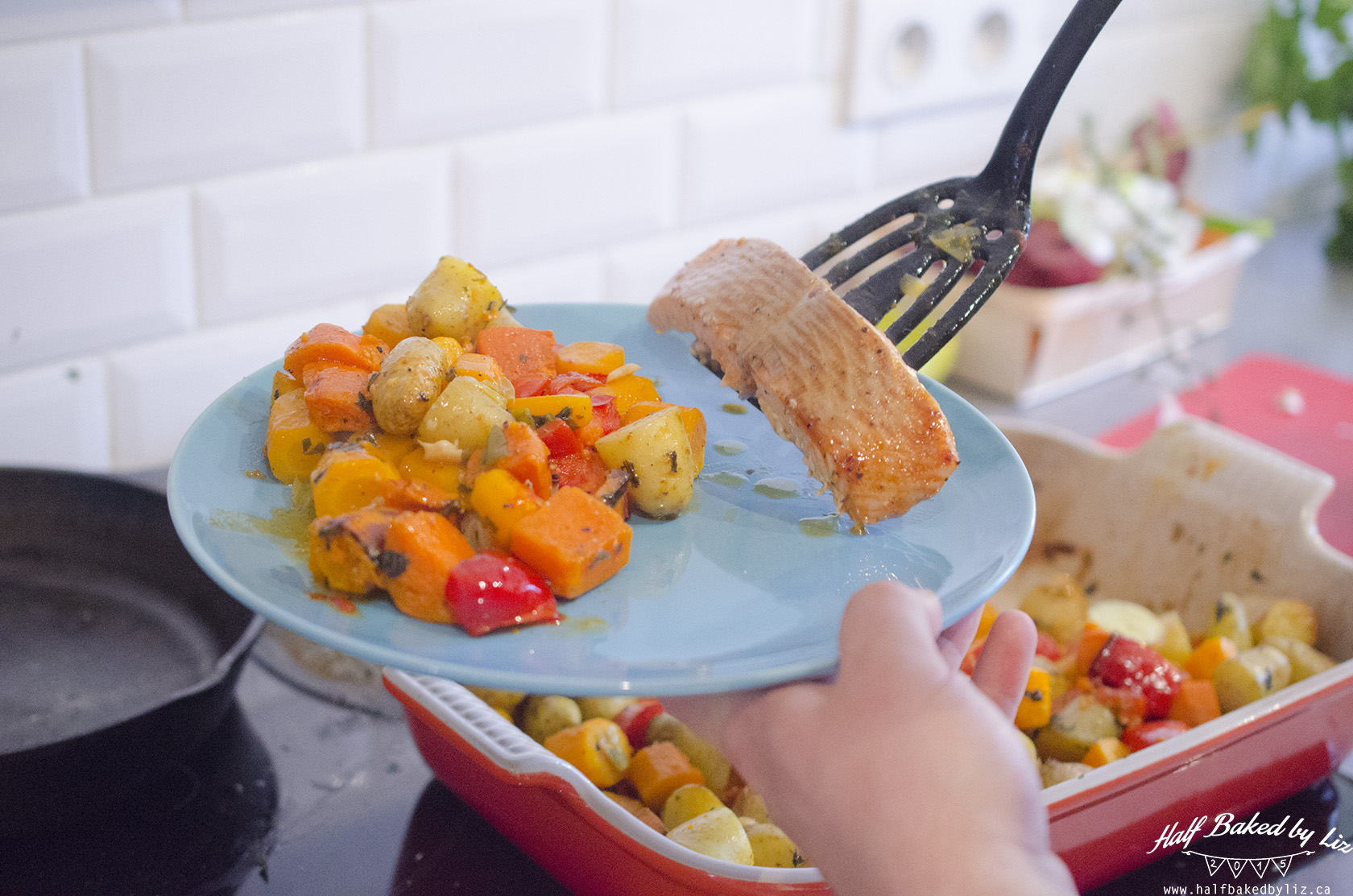 ENJOY!