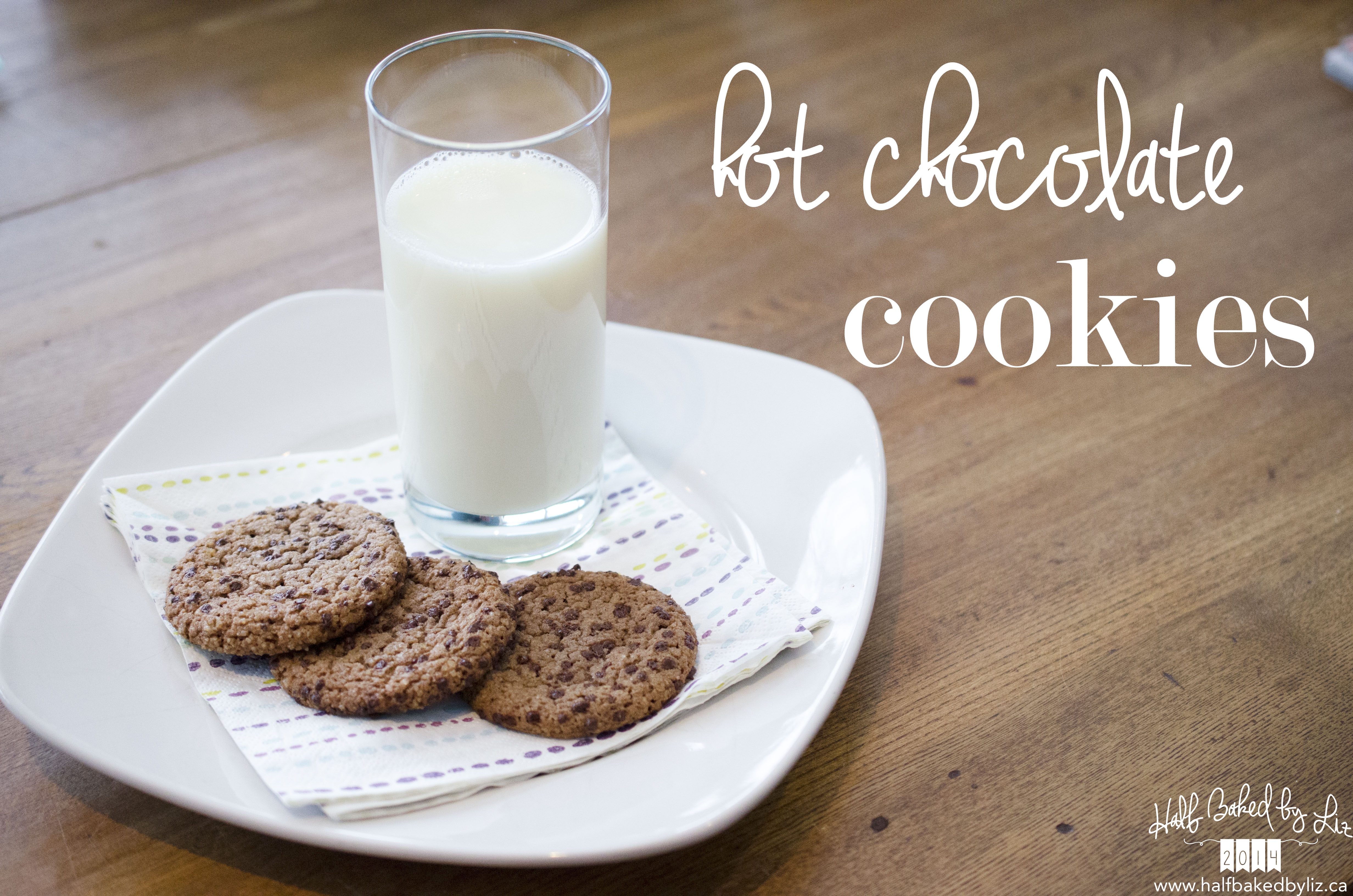 Earlier this week, I had a craving for chocolate cookies. So I took out a bunch of ingredients, all ready to make some, only to realize that I had no cocoa powder :(
But, after a few minutes of rummaging around in my cupboards, I found this: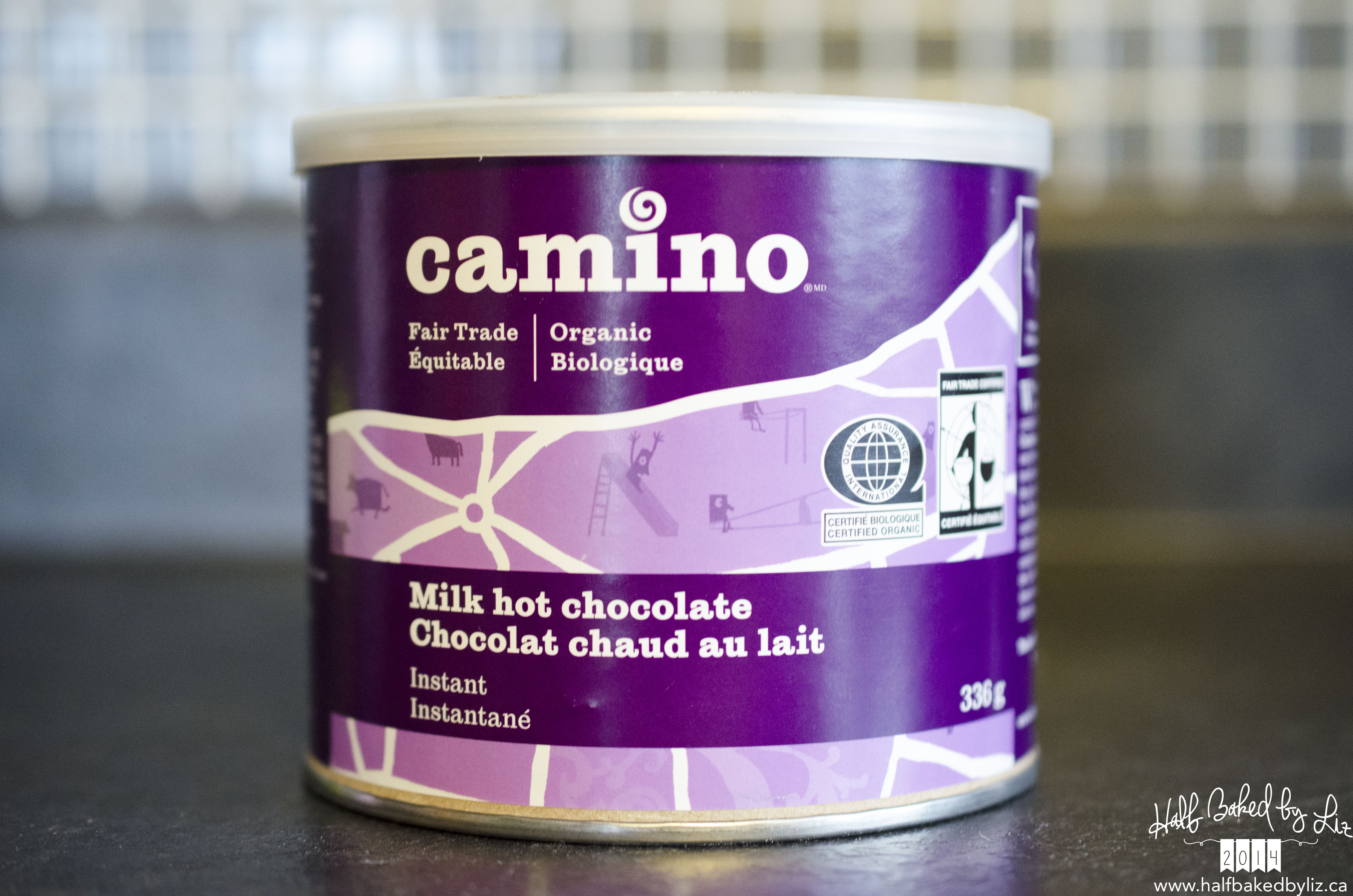 And it turns out, hot chocolate cookies are delish! Here's my recipe:
INGREDIENTS
1/2 cup whole wheat flour
1/2 cup cake flour
1/2 cup hot chocolate mix
1/2 teaspoon baking soda
1/2 teaspoon salt
1 ¼ sticks unsalted butter, room temperature
1/2 cup + 2 tablespoons sugar
1 egg, room temperature
1 teaspoon vanilla
1/4 cup + 2 tablespoon super-mini chocolate chips
3 tablespoons turbinado sugar
DIRECTIONS
Preheat oven to 350F. Line baking sheets with parchment paper.
Combine the flours, hot chocolate mix, soda, and salt in a small bowl and set aside.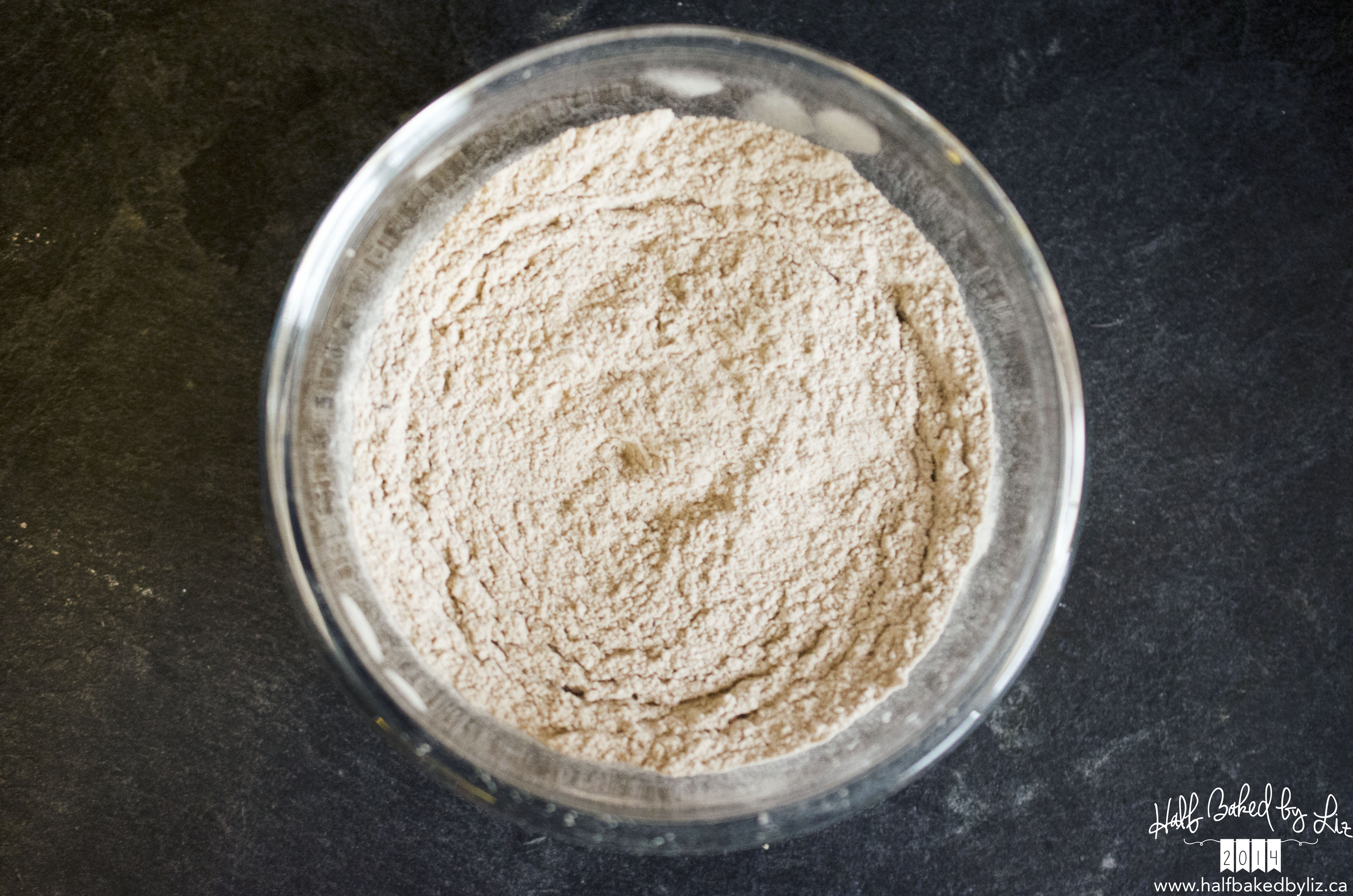 Using an electric mixer on medium-high speed, beat the butter and sugar until well combined. Add the egg and vanilla, and beat until light and fluffy. Add the dry ingredients to the wet ingredients, and stir just to combine with a wooden spoon.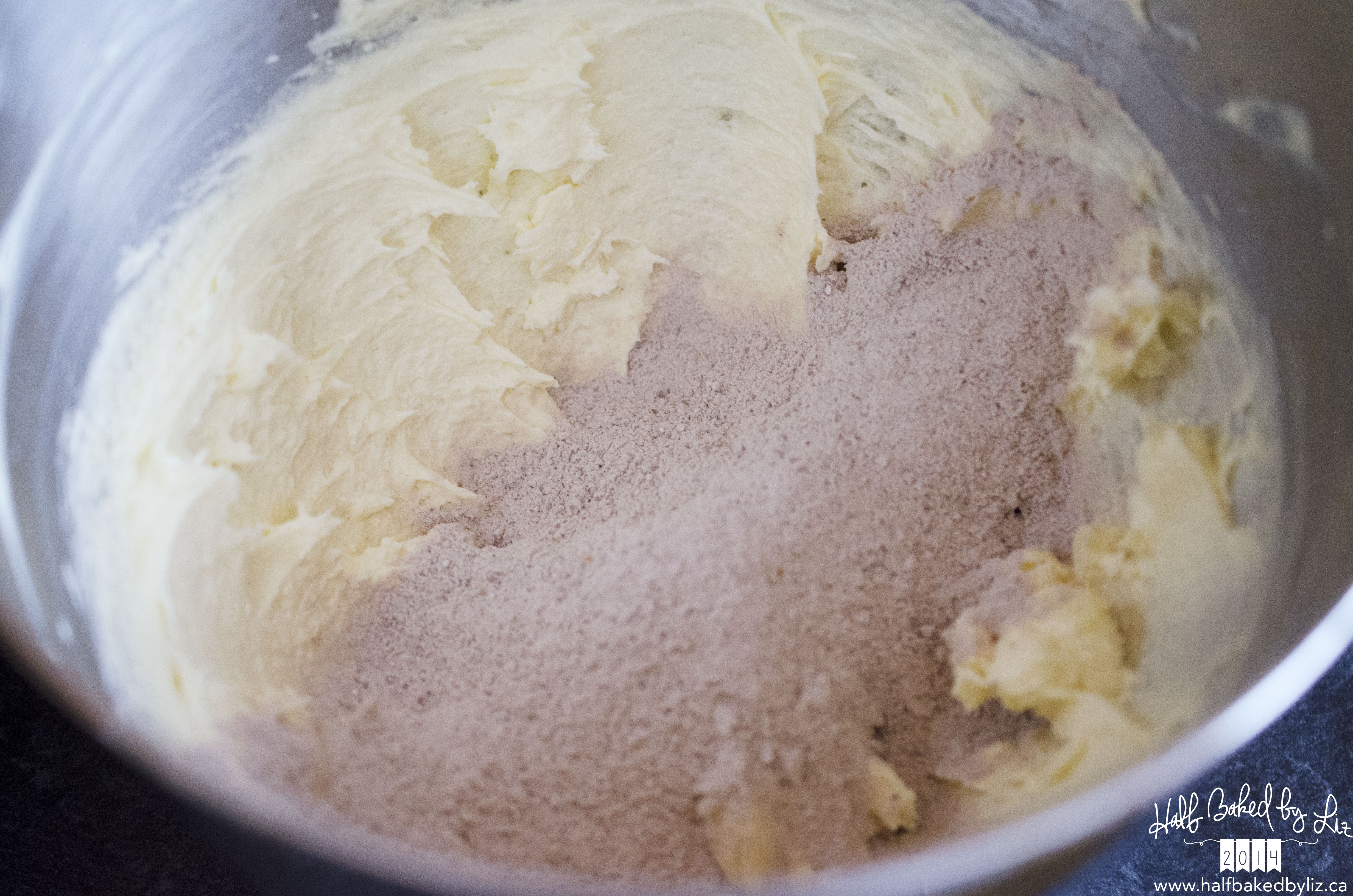 Combine the mini chips and turbinado sugar in a shallow bowl. Using a cookie scoop, roll the dough into balls and coat in the chip-sugar mixture. Place 12 on each cookie sheet, and flatten slightly. Bake for ~10 minutes, until lightly golden on the edges. Let cool for 5 minutes on cookie sheets before removing to a cooking rack.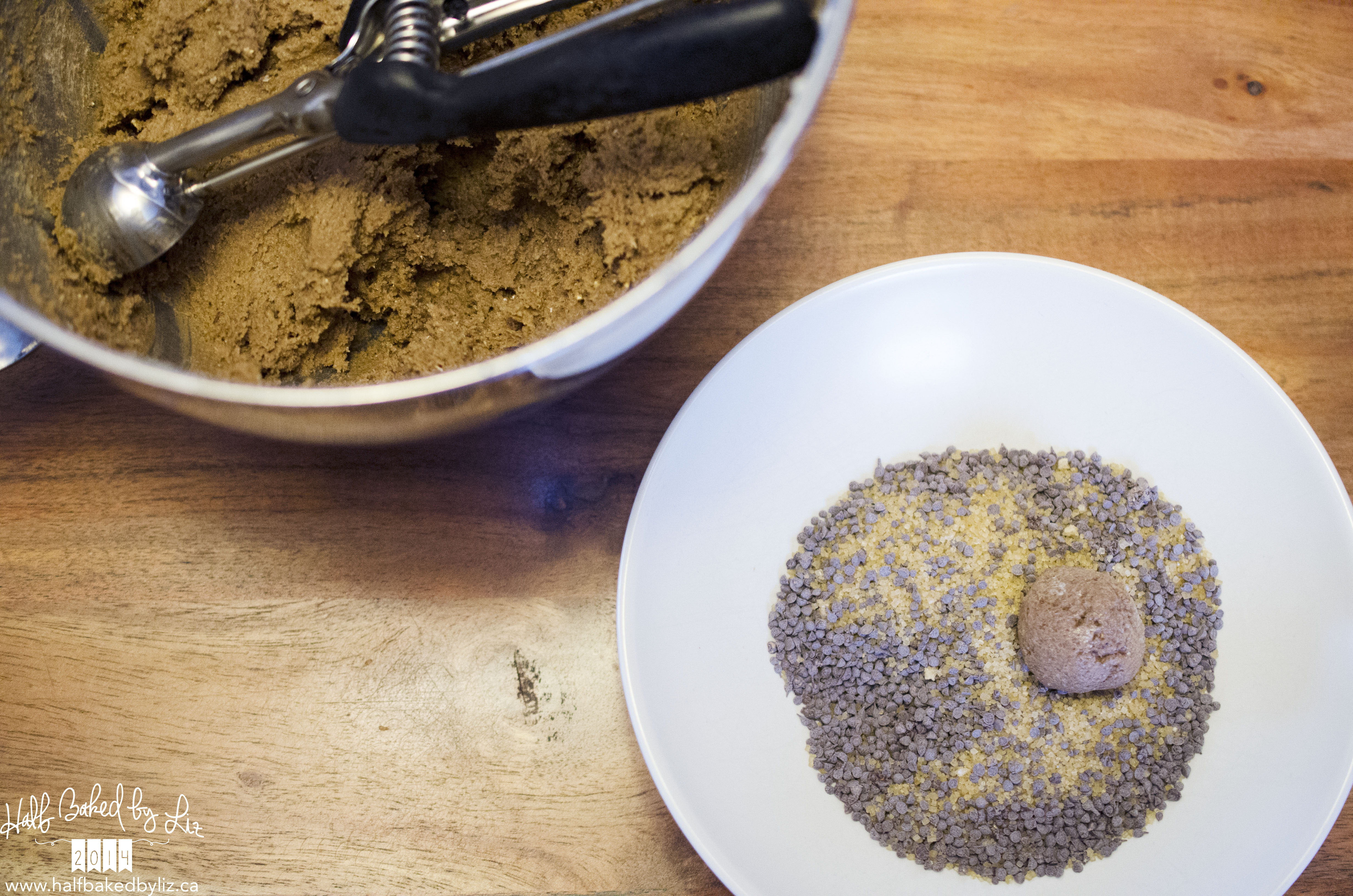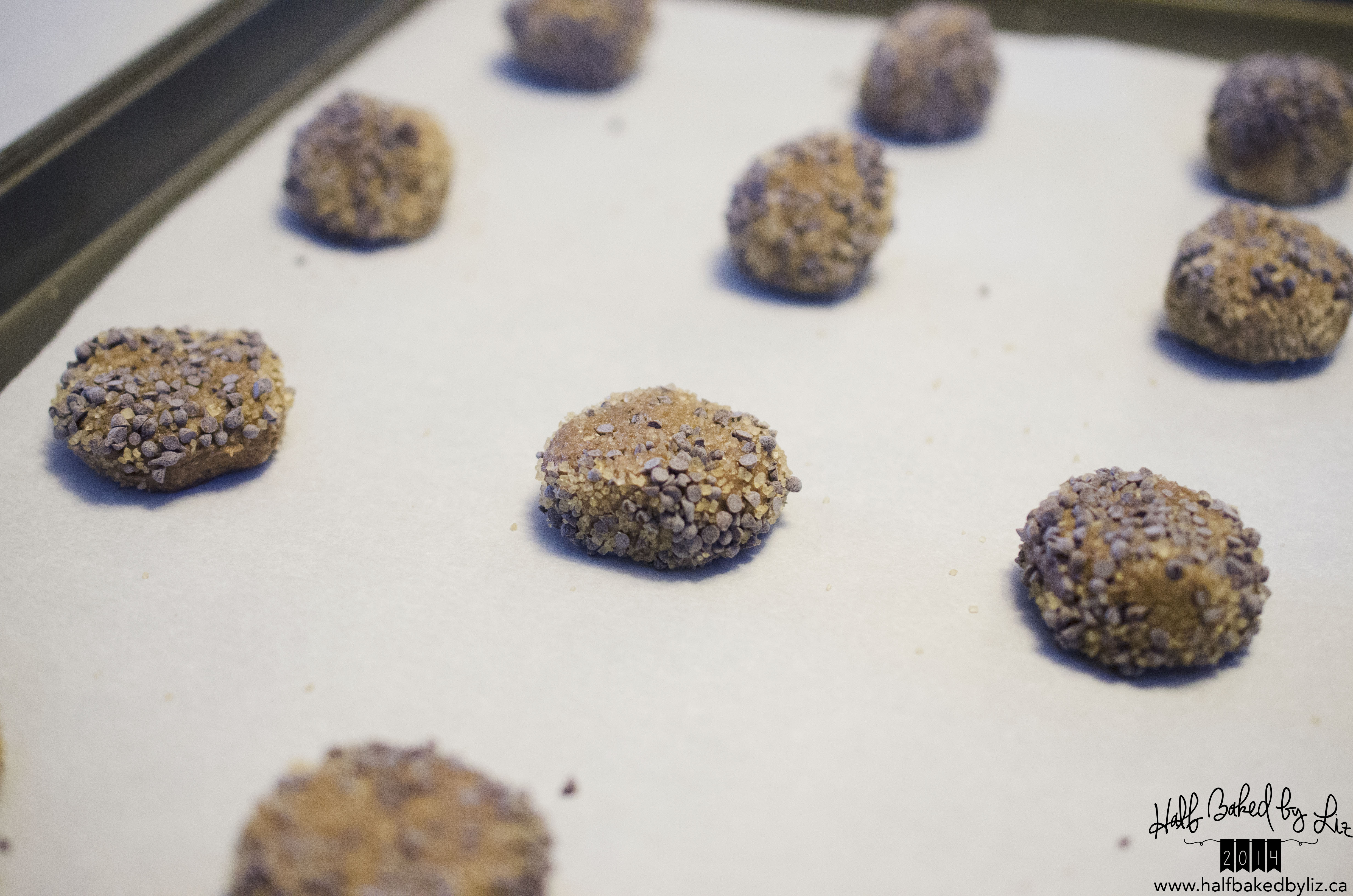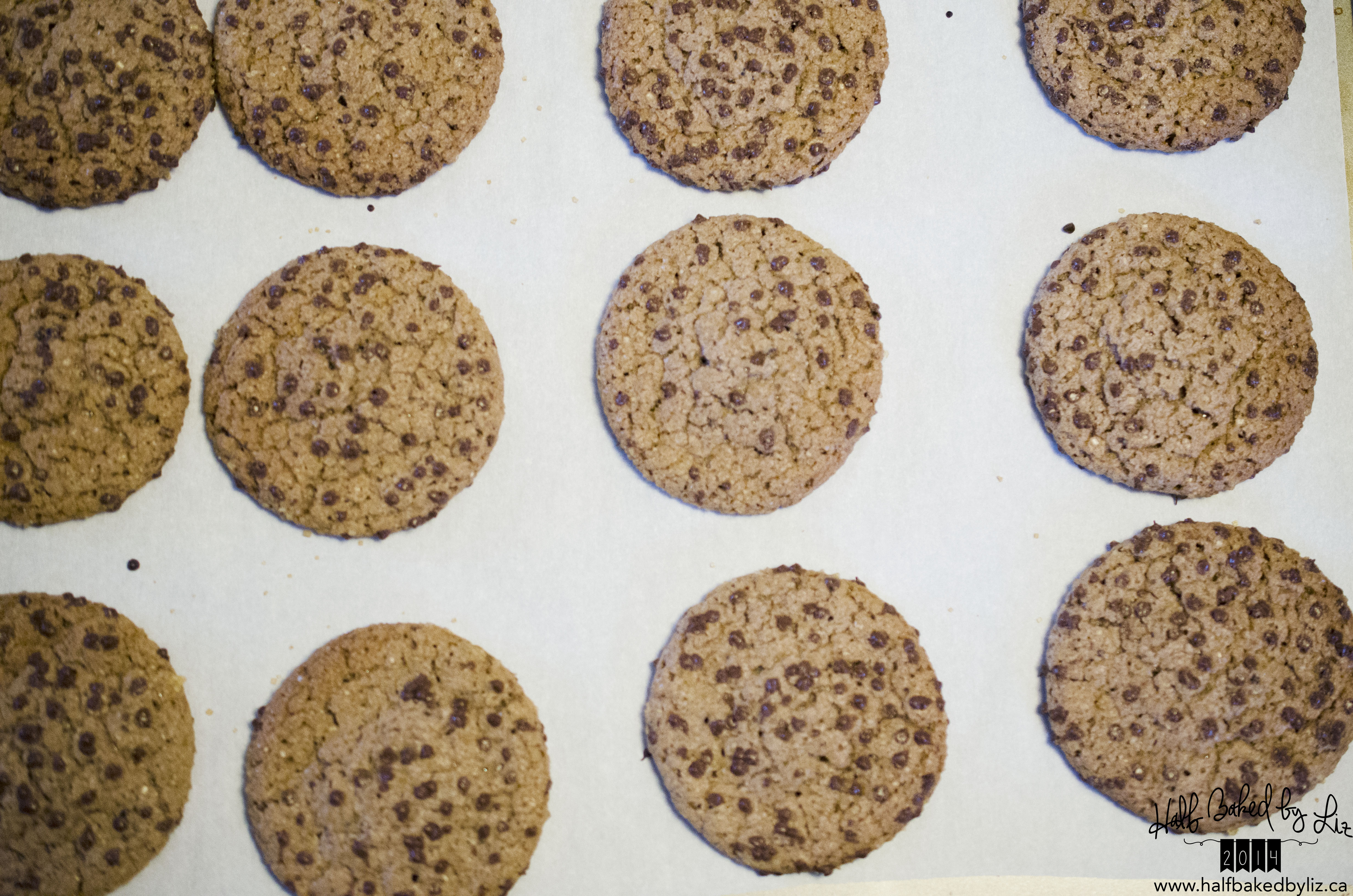 YUMMY!!