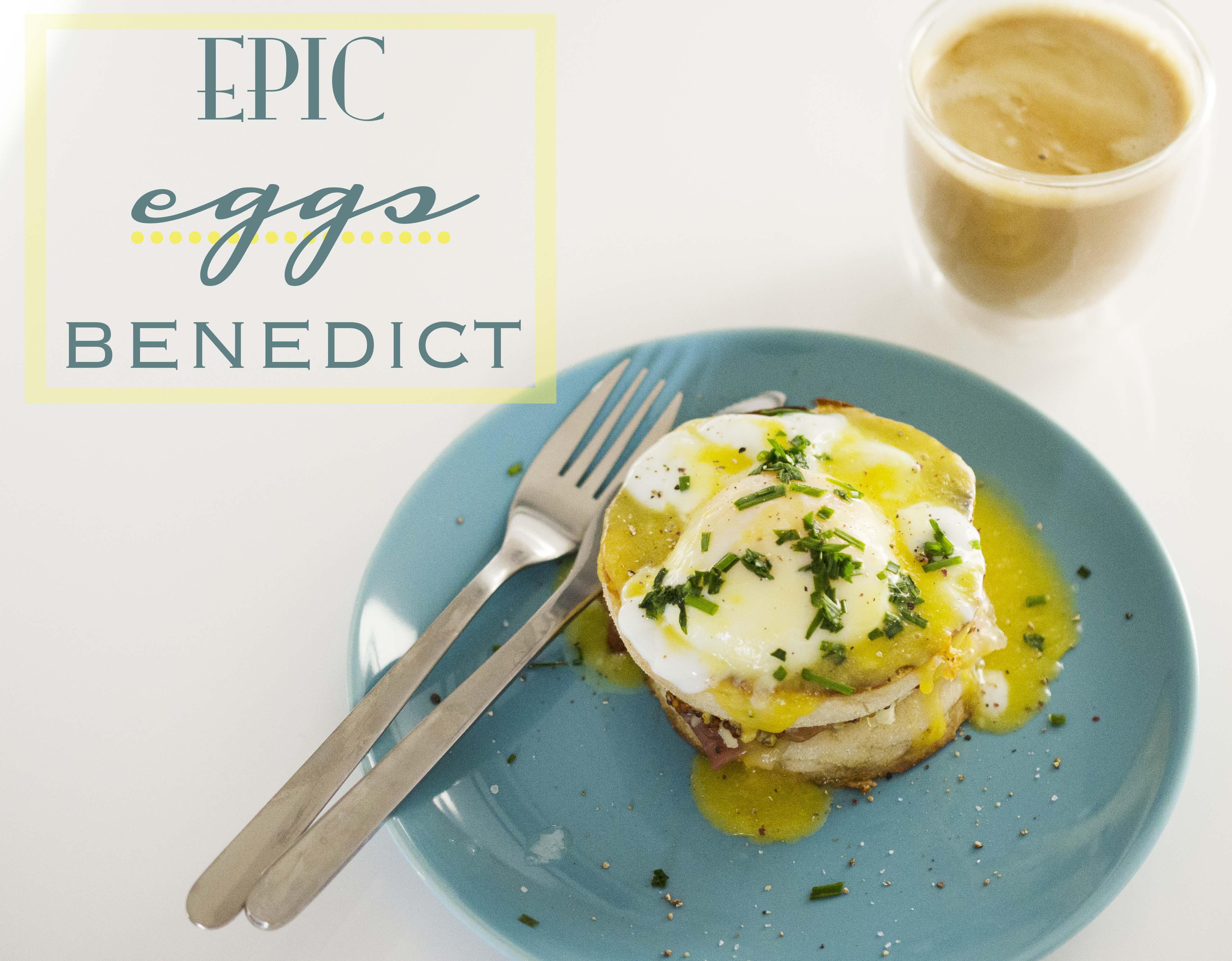 My husband recently discovered a new food blog: i am a food blog – and it's AWESOME. He used this recipe to make eggs benedict for brunch recently, and I think it may have been the best brunch food I've ever had! Recipe below (almost exactly the same as the original), and be sure to check out the blog. There are three parts, which basically need to be done simultaneously (though you need to start cooking the eggs first).
---
For the Poached Eggs: The recipe calls for these to be prepared sous vide, but without a sous vide machine, Hitchen used a pot of water and a thermometer to hold the water at 64 C. The same blog offers directions for how to do this here. You'll need to cook two eggs, in 64 C water, for 45 minutes.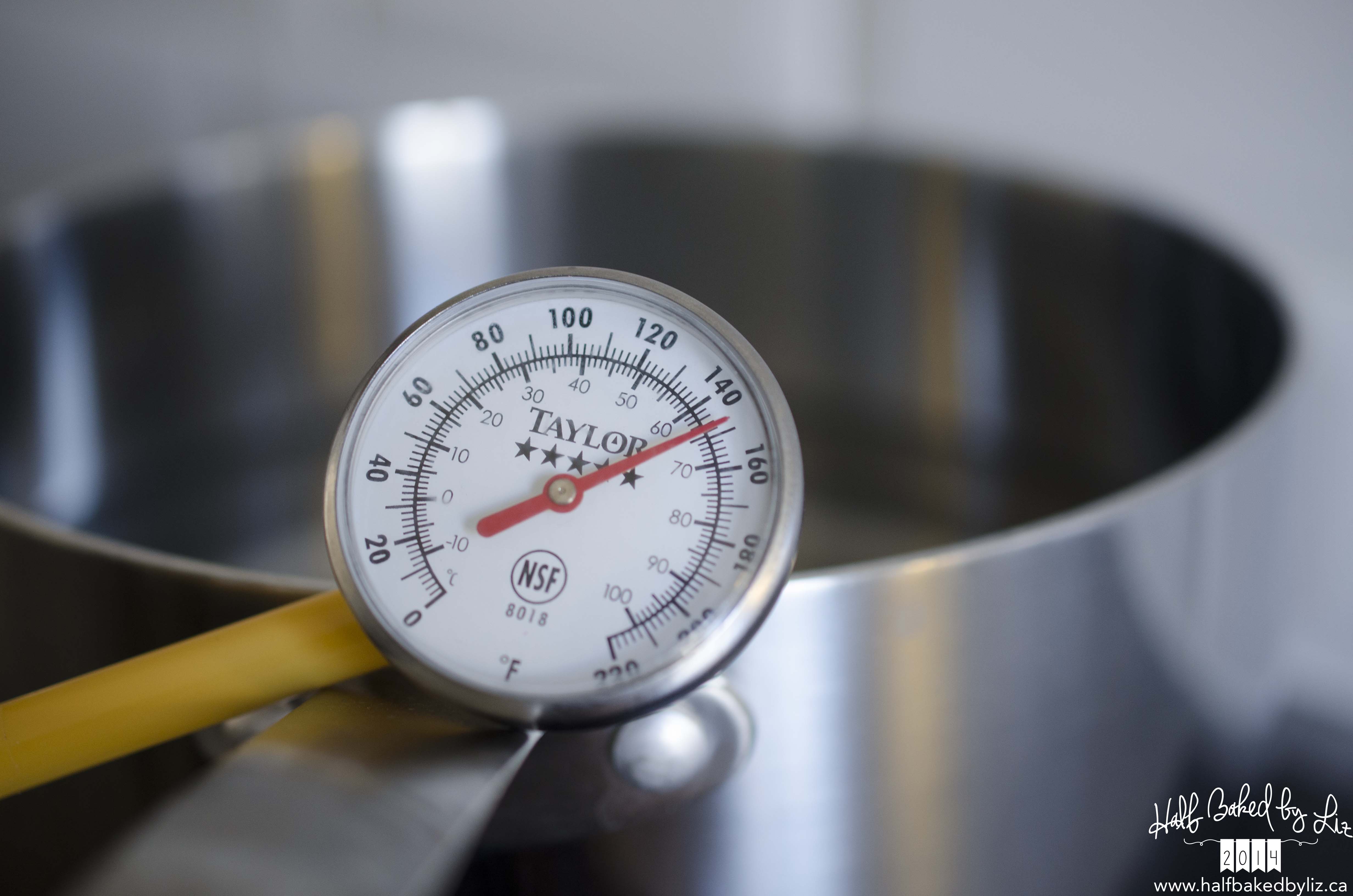 ---
For the Sandwich:
INGREDIENTS
2 english muffins, split
2 tablespoons butter
2 tablespoons dijon mustard
4 slices prosciutto
3/4 cup shredded gruyere
DIRECTIONS
Prepare your sandwiches inside out; i.e. butter the inside of the bun, and use that side for grilling. Assemble your sandwiches with the mustard, prosciutto, and 1/2 cup of the gruyere.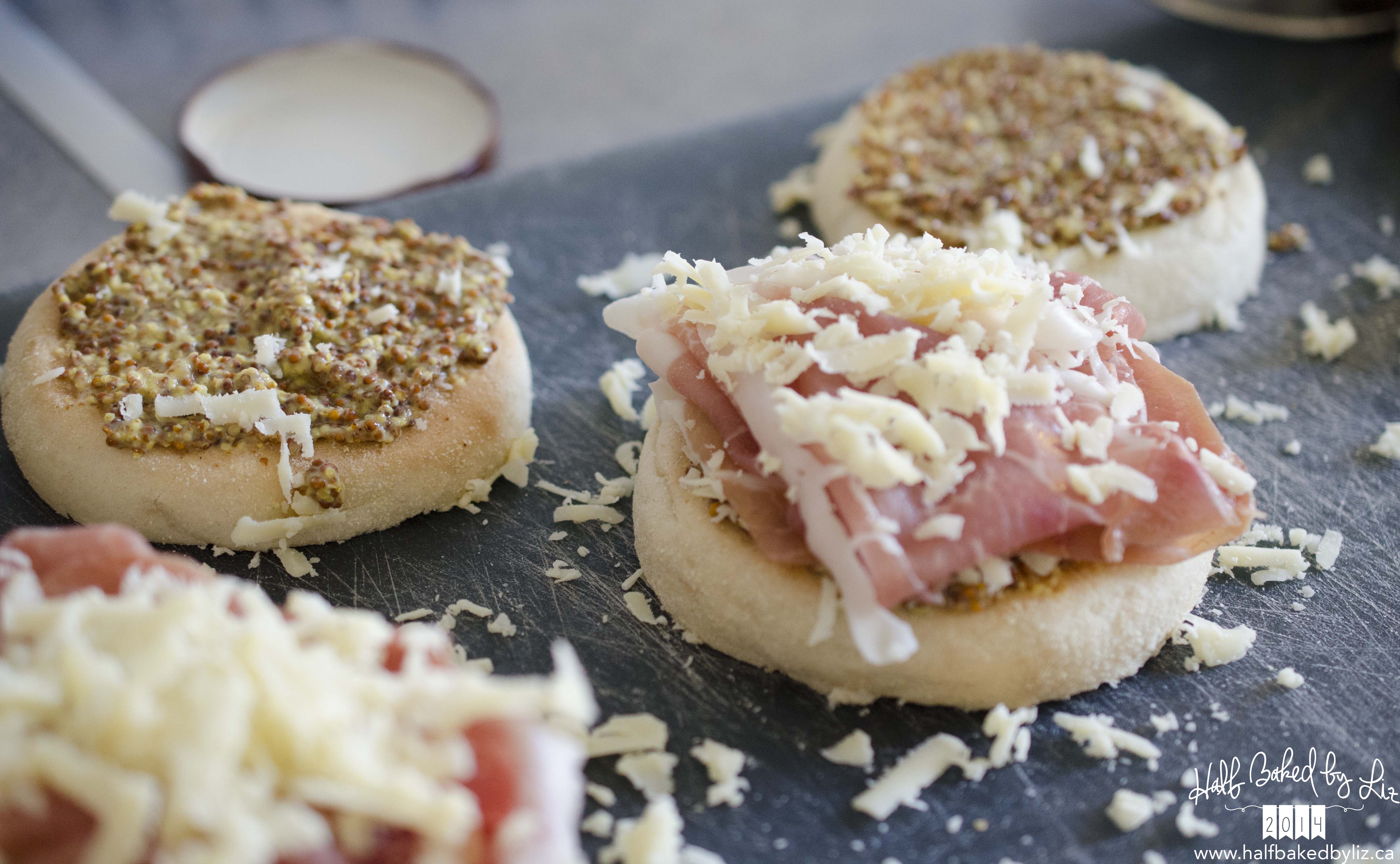 Grill the sandwiches in a frying pan over medium heat, until nicely browned and crispy. Add the remaining gruyere to the tops of the sandwiches.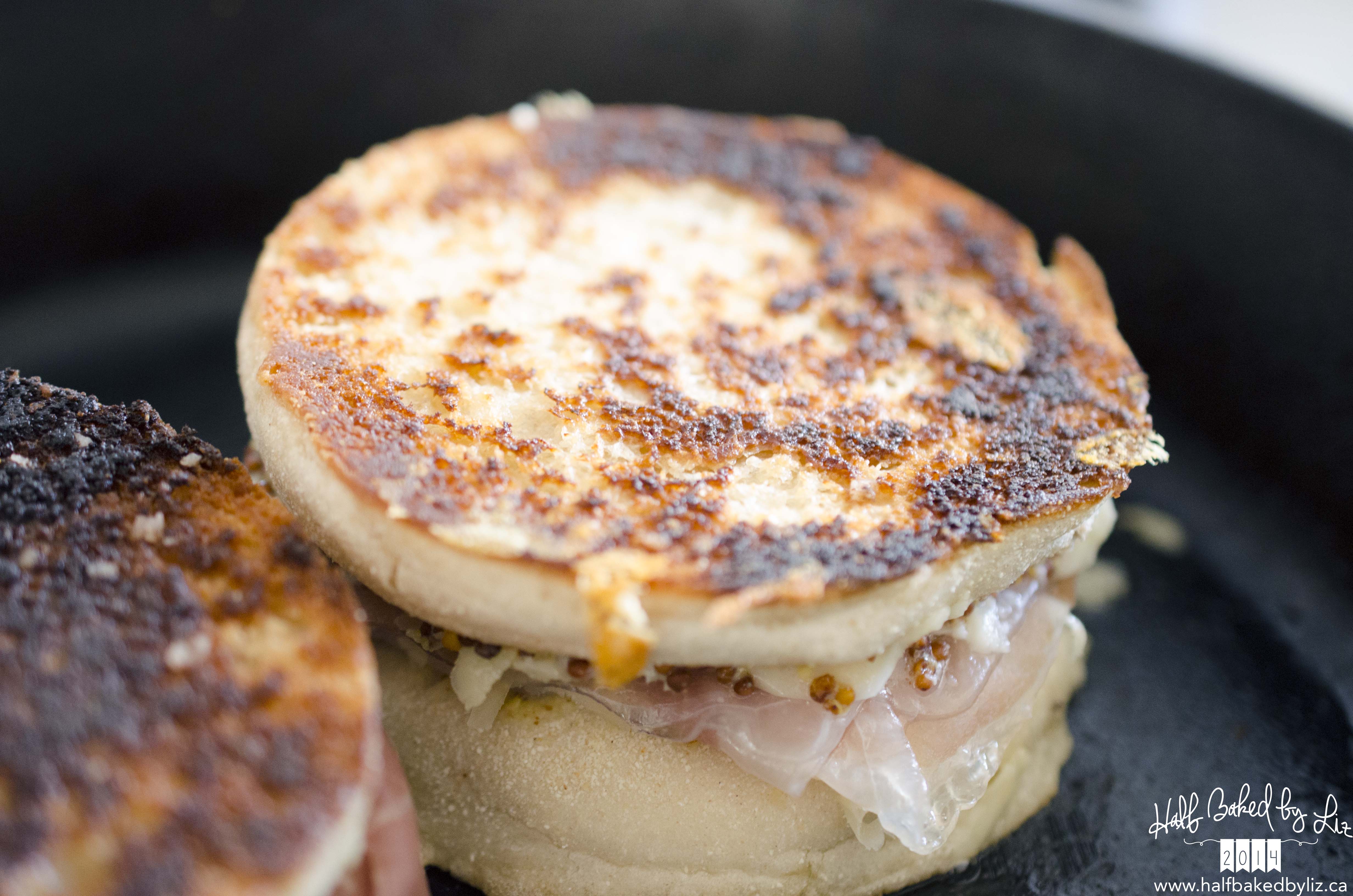 ---
For the Hollandaise:
INGREDIENTS
2 egg yolks
1/4 butter, cold
1 tablespoon water
1 teaspoon lemon juice
DIRECTIONS
Whisk the yolks, butter, and water in a saucepan over low heat. Whisk nearly constantly until the sauce thickens.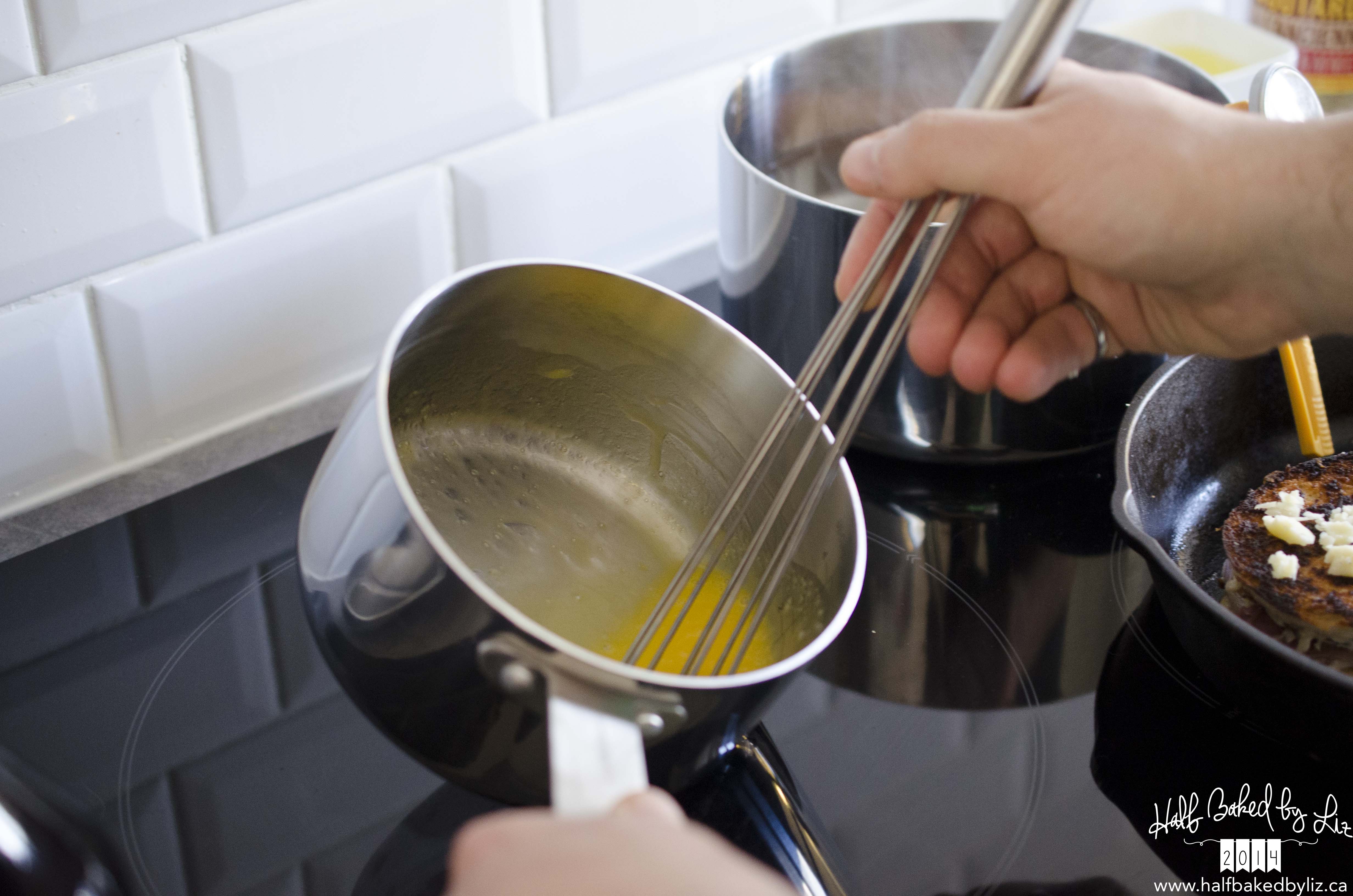 Stir in the lemon juice, and use immediately.
---
For the Assembly:
The idea here is to have the poached eggs, sandwiches, and hollandaise all ready to go at the same time (which is why this is Hitchen's thing, not mine!).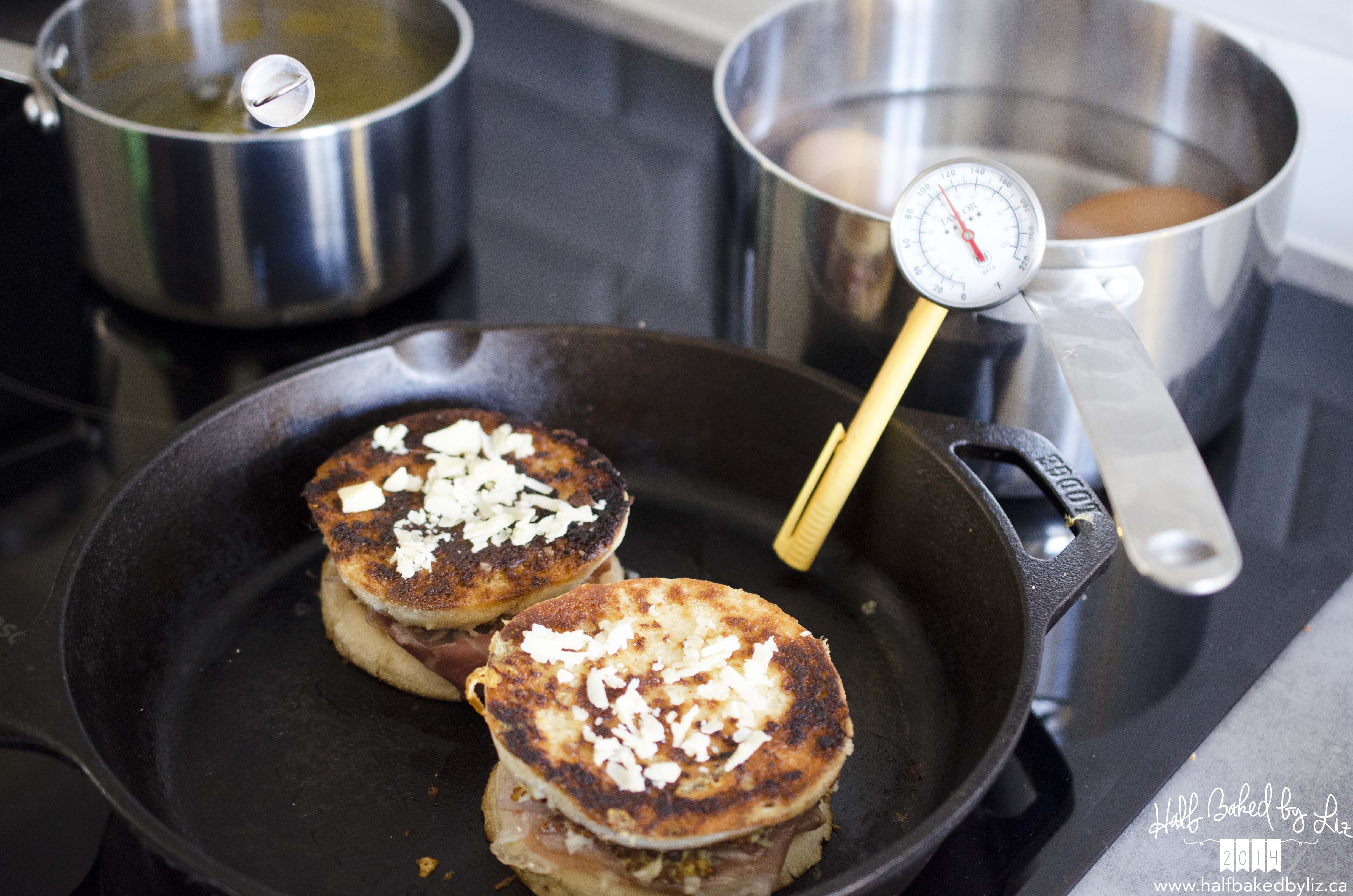 You'll need:
2 slow poached eggs (above)
2 grilled sandwiches (above)
lemon hollandaise sauce (above)
chives, finely cut
fresh ground salt and pepper
DIRECTIONS
Remove the eggs from the water, and crack the shell only slightly over a bowl. Allow any liquid to drain off, but keep the egg in the shell.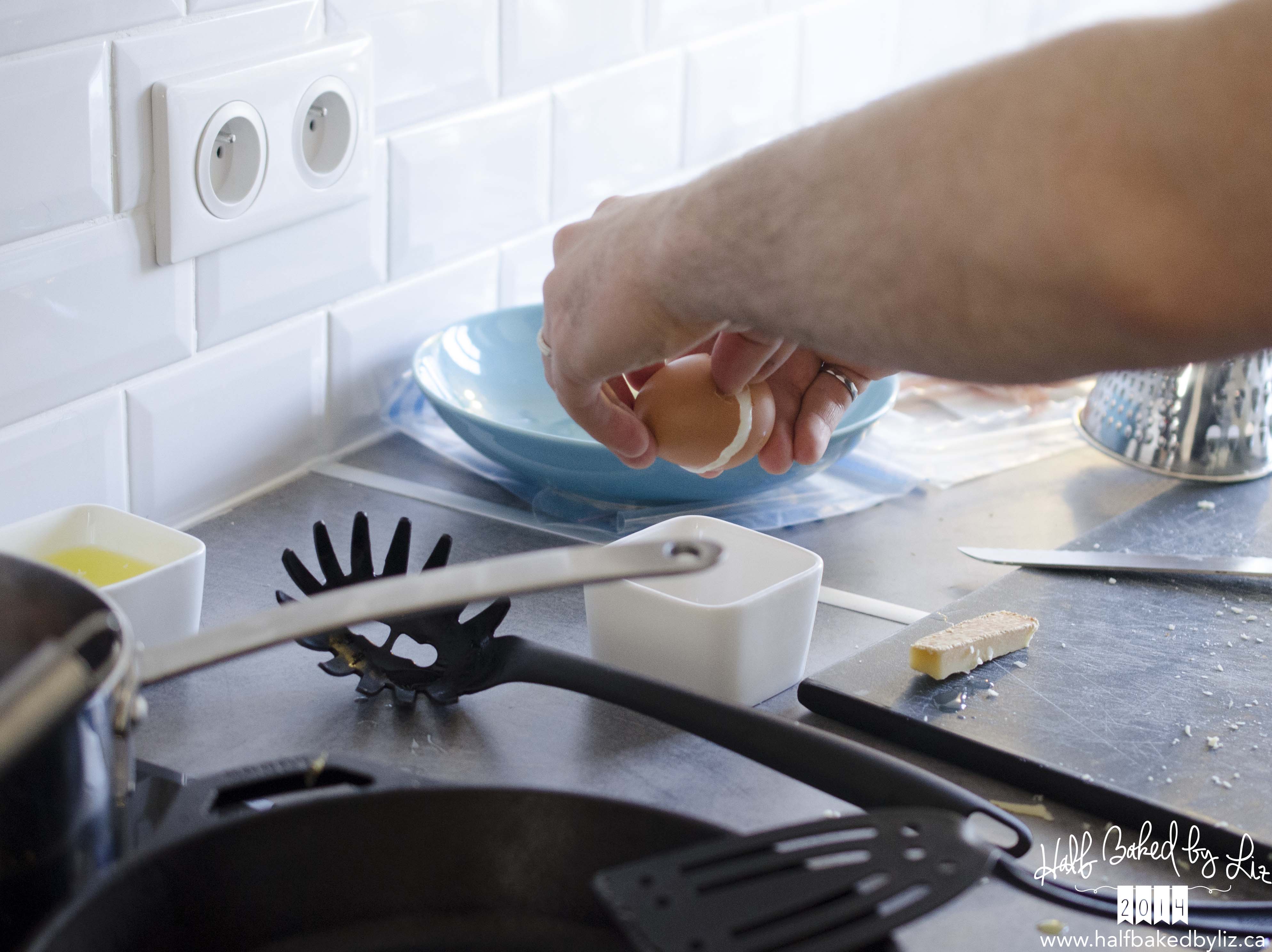 Once drained, gently place the egg onto the sandwich.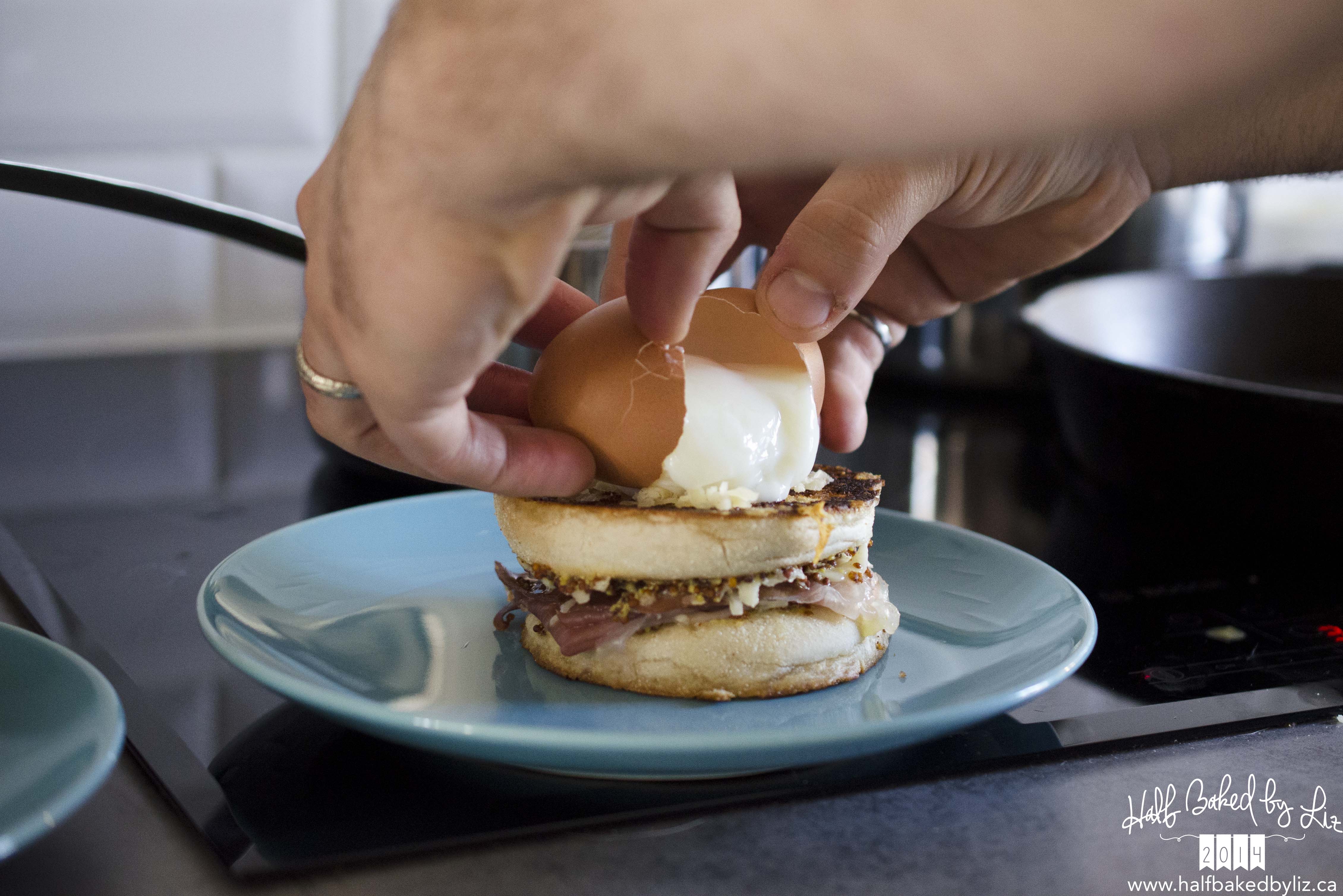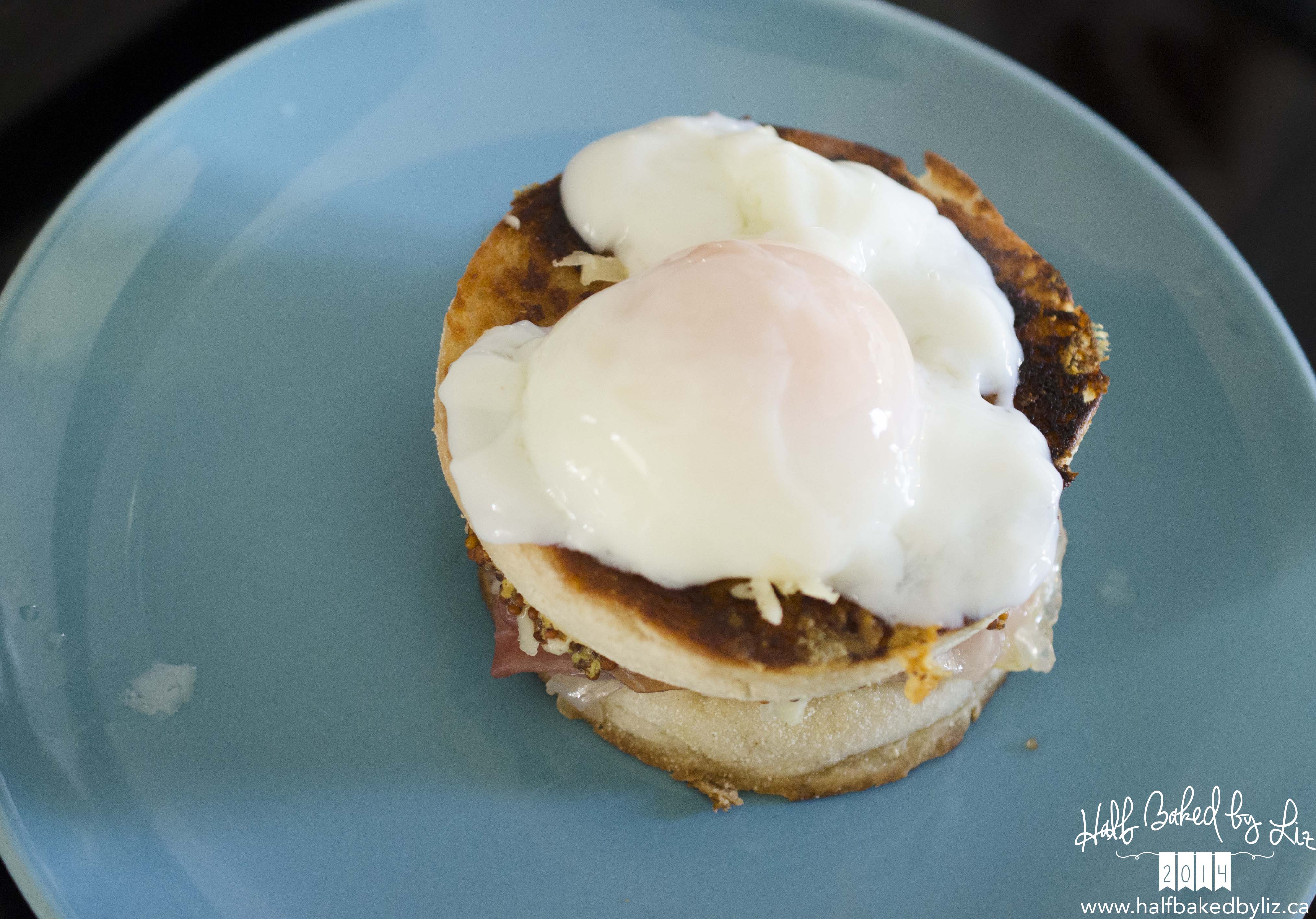 Pour the hollandaise over the egg, and garnish with chives, salt, and pepper.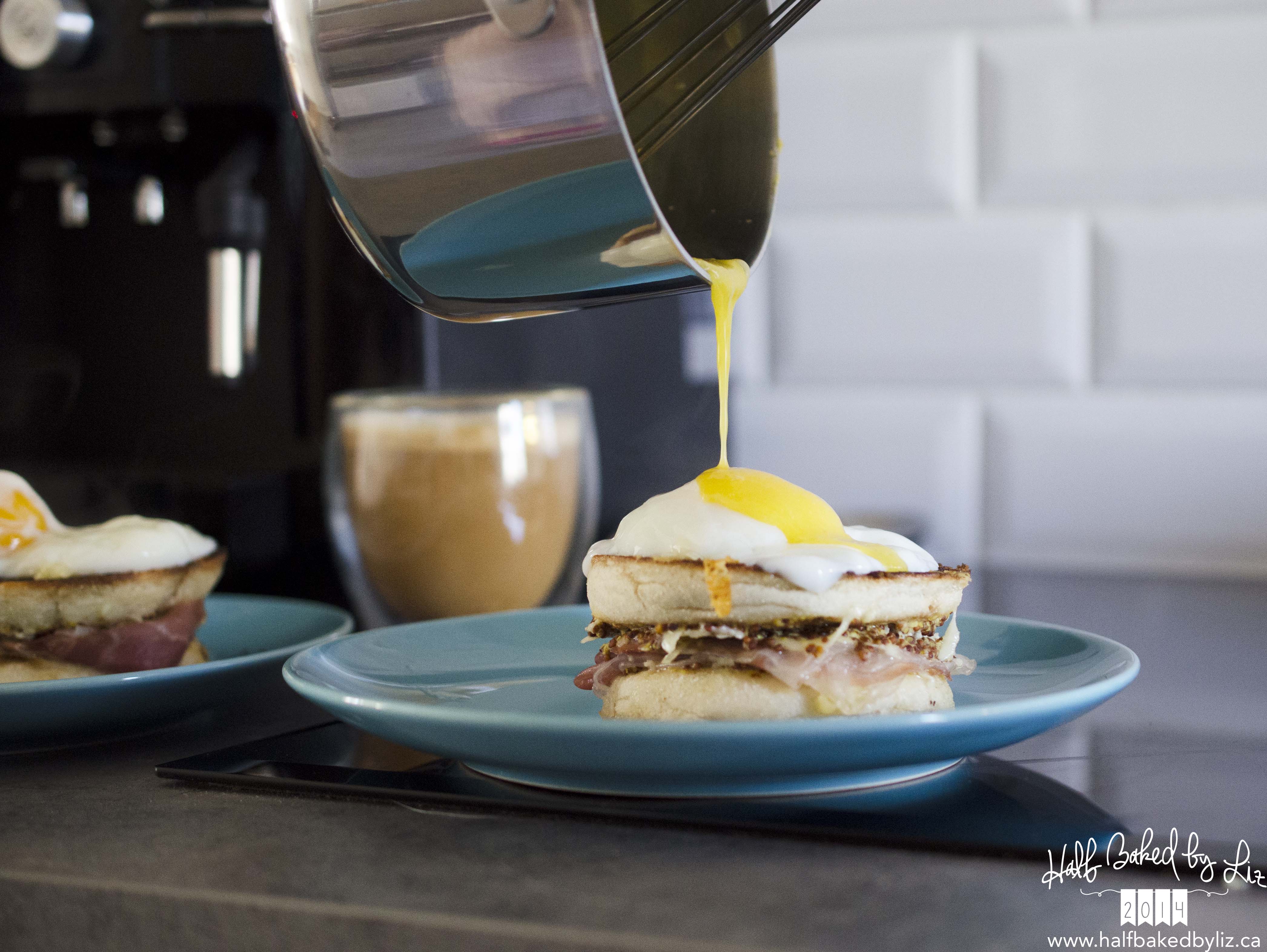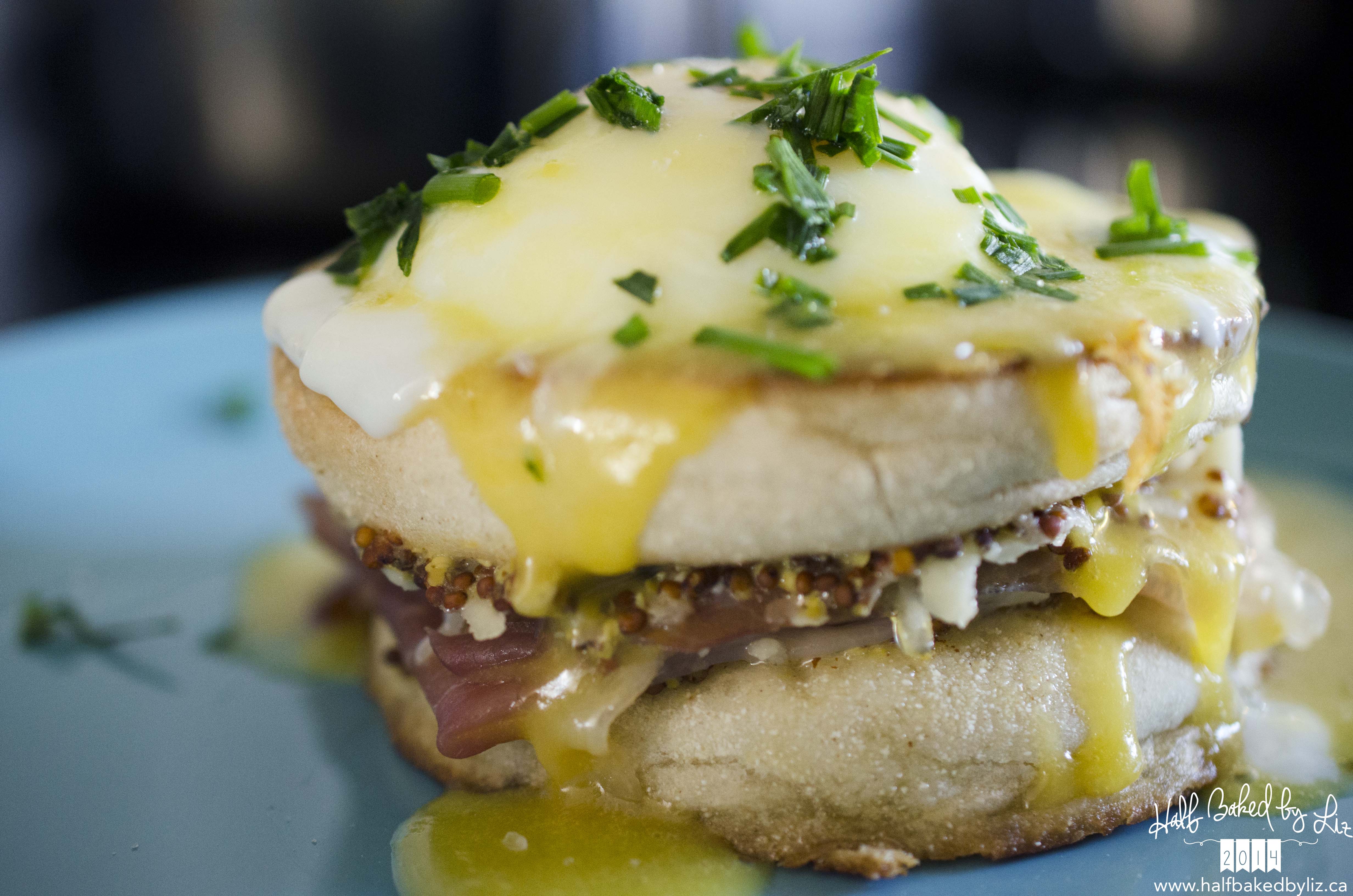 Enjoy immediately!