I like wearing eye makeup, but I find that bold black mascara and/or eye liner look a little too dramatic for me, at least during the daytime. But unfortunately, I tend to look really sleepy until about midday, so to avoid the uber-groggy look I like to brighten my eyes up with makeup. Here are my favourite daytime eye products, and how I use them.
Step 1: Up your brow game. There's nothing better than bold brows. I like to highlight underneath my brows to make the arches look a little higher, and then fill in my brows a little.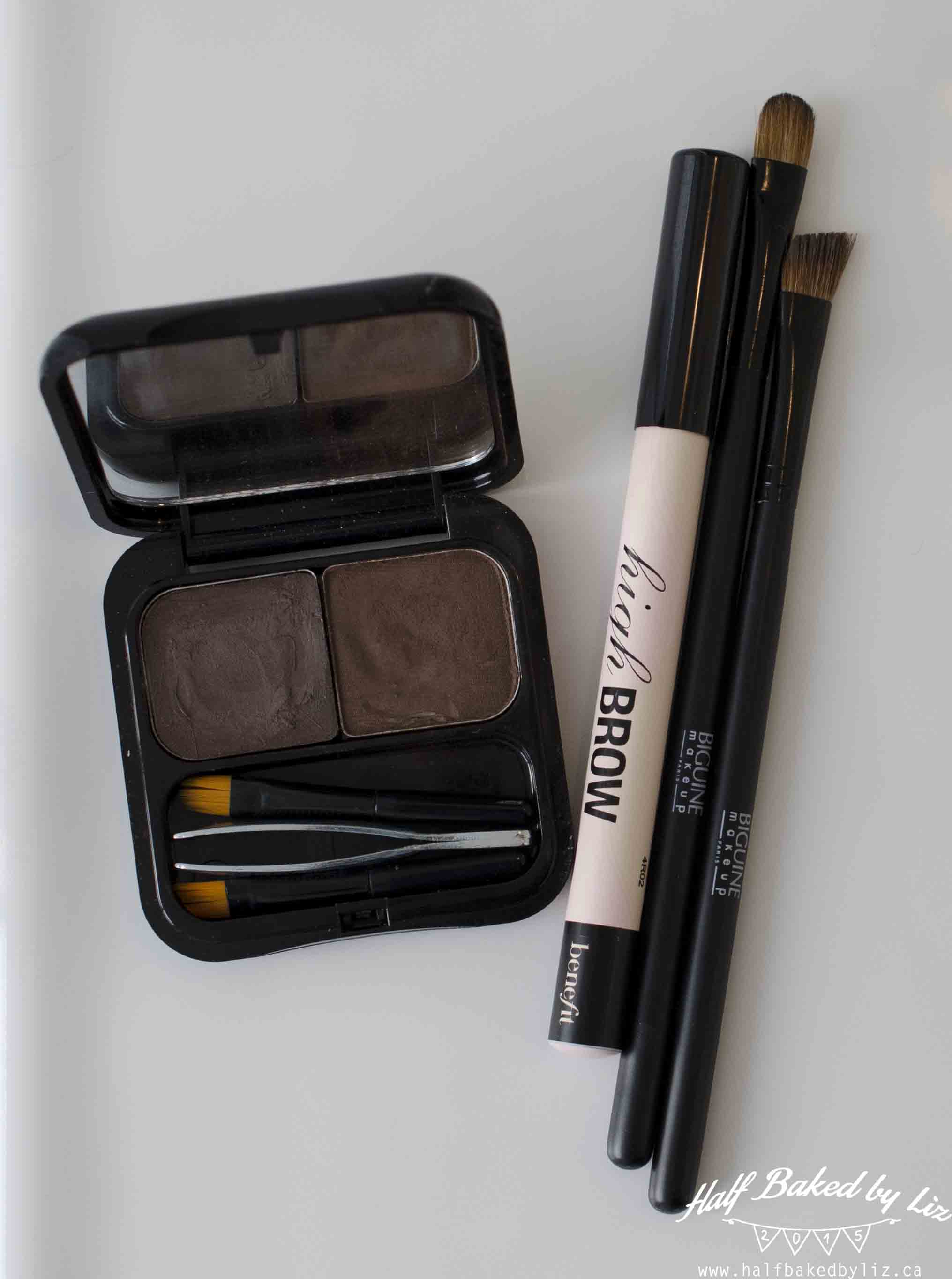 | Brow Wax + Powder: Brow Zings Brow Shaping Kit, Benefit | High Brown Pencil, Benefit | Angled Brush + Shadow Brush, Biguine Makeup Paris |
Start with the pencil – draw a thick line under each brow, and blend with your finger.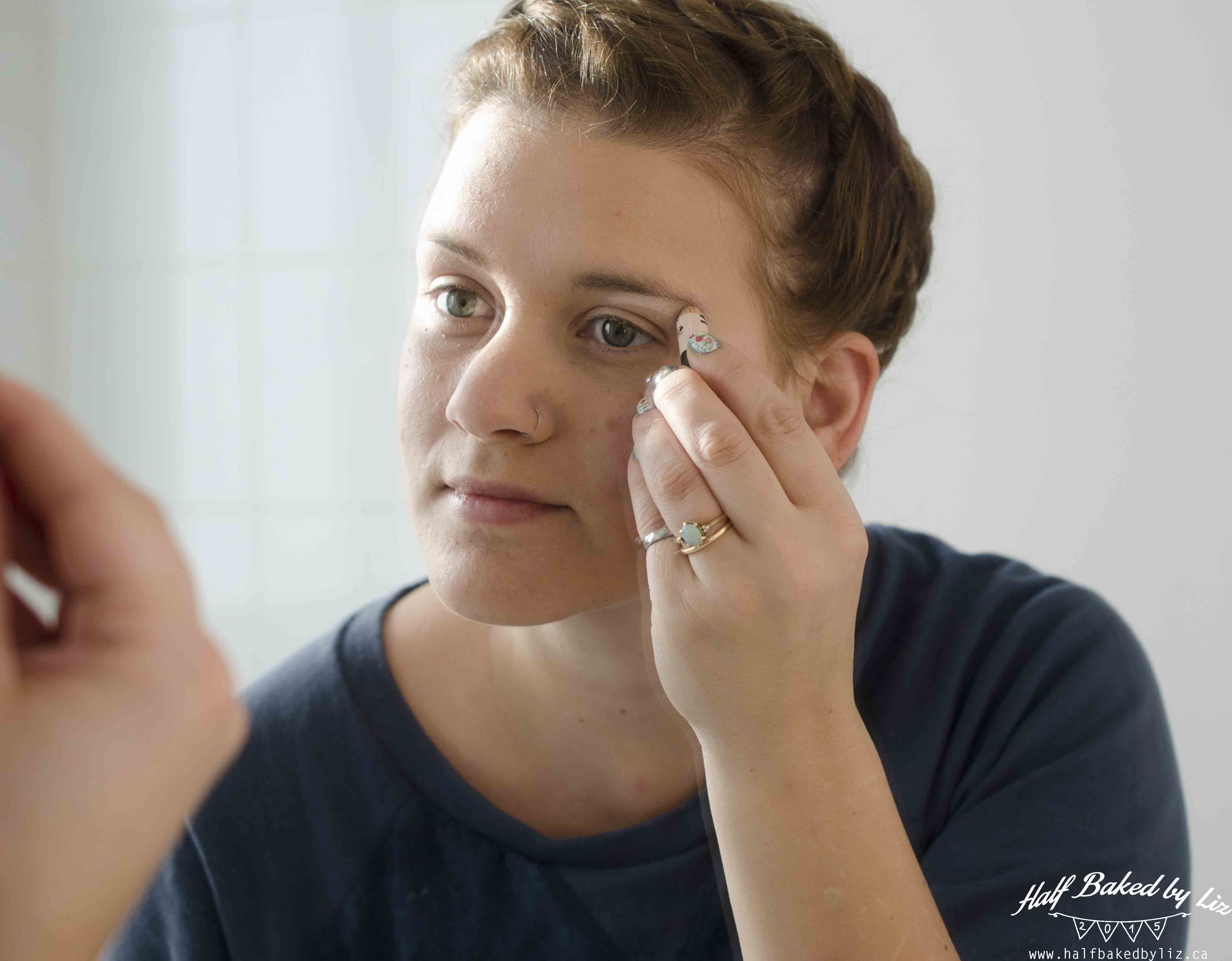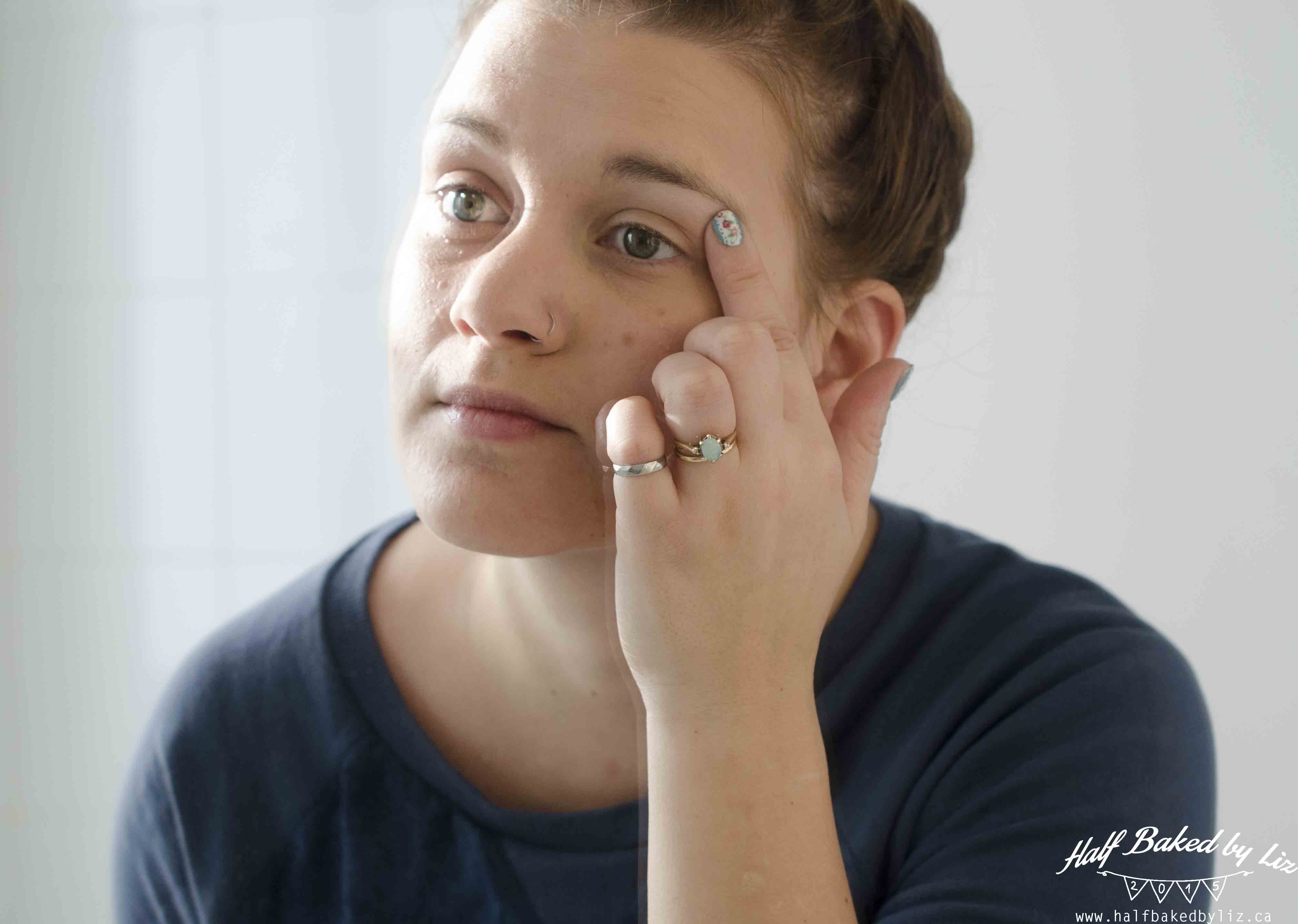 Use an angled brush to apply the brow wax, and then set in place with the shadow brush and powder. I love love love this product – it really makes your brows look thicker, but it doesn't look like you're wearing any makeup at all. I find that sometimes with brow pencils, you can really tell that you've filled in your brows, but not with this wax/powder combo!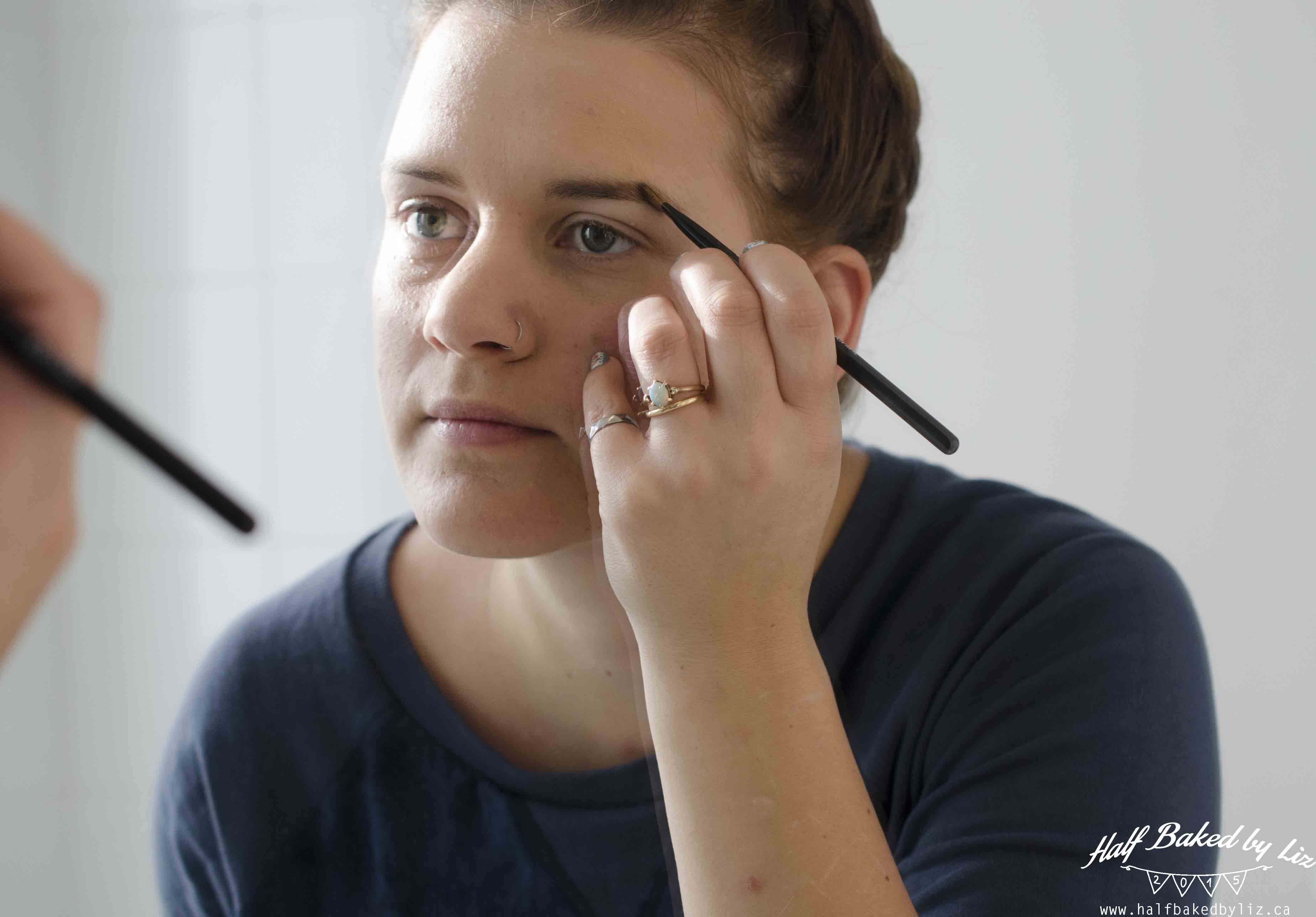 Step 2: Lashes and lids. I use a lightweight mascara (with the best brush that really separates your lashes), and a barely-there shimmery shadow for my lids.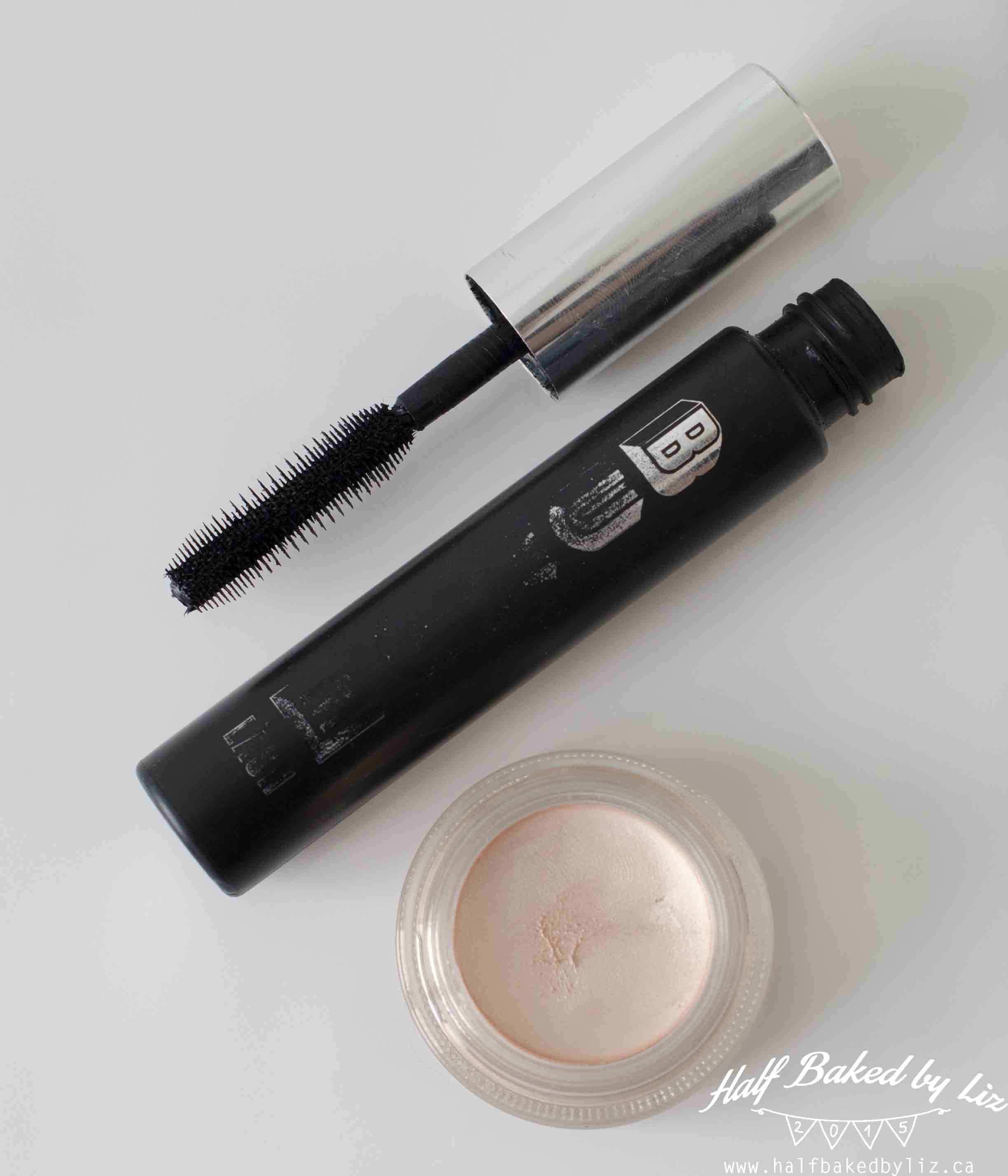 | Black Mascara, Buxom | Pro Longwear Paint Pot in 'Bare Study', Mac |
I just use my ring finger to add the shadow to my lids. Brush on the mascara by placing the brush at the base of your lashes and wiggling it back and forth, gradually moving to the ends of your lashes.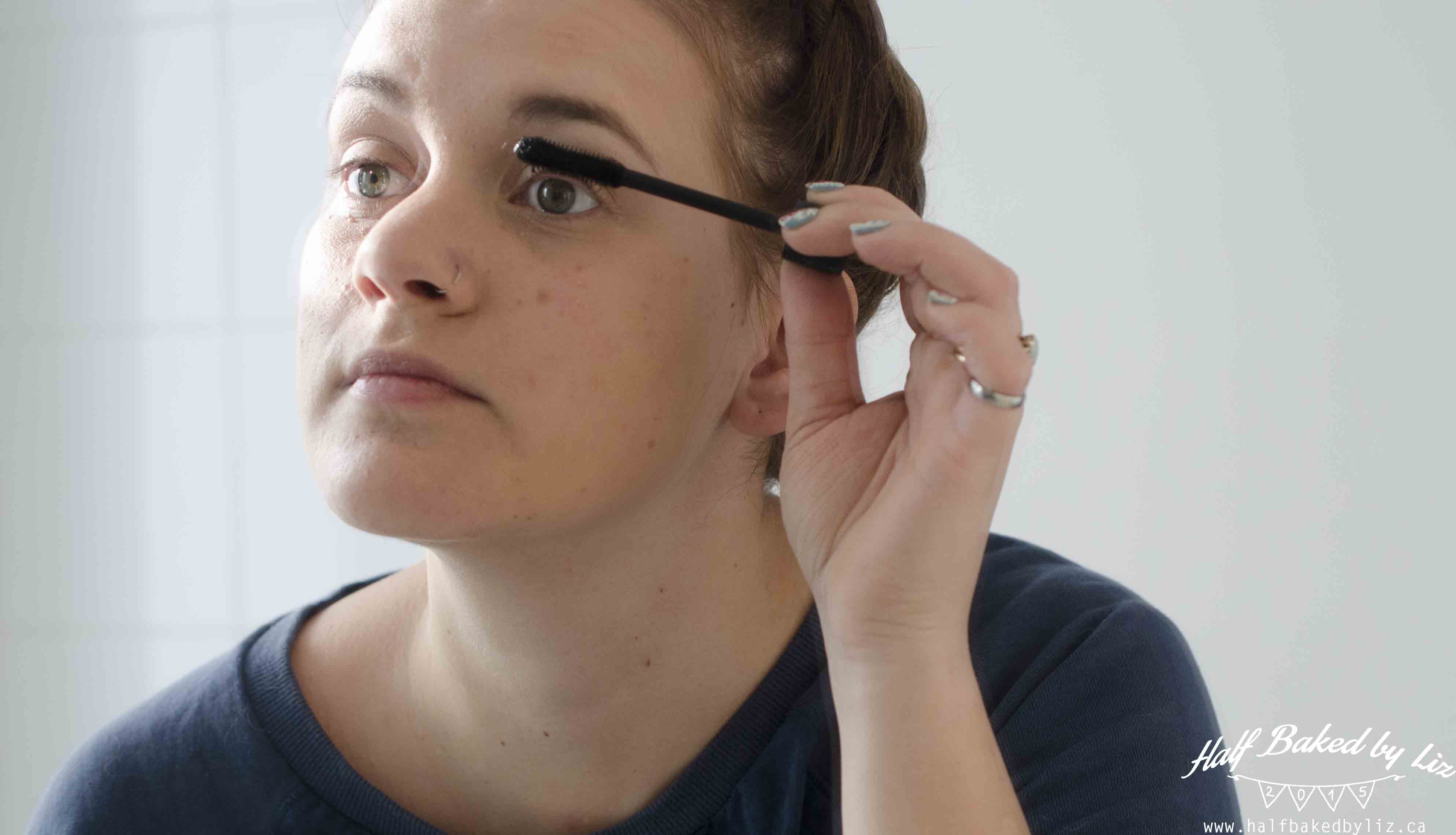 Step 3: Get rid of dark circles. I use an illuminator under my eyes to hide dark circles, a highlighter on the inside corners of my eyes, and a white liner on my waterline.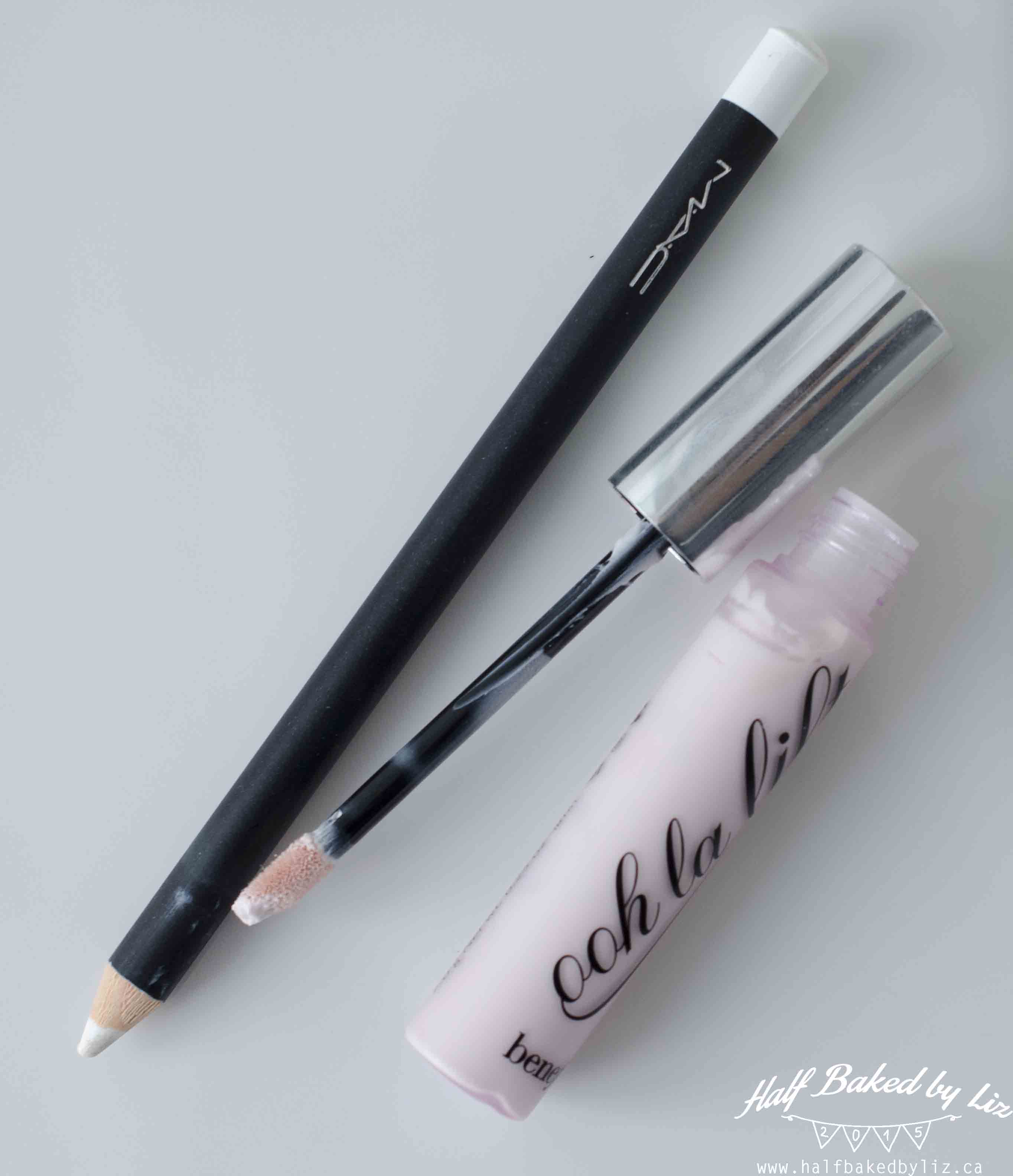 | Liner: Eye Kohl in 'Fascinating', Mac | Under-Eye Illuminator: Ooh La Lift, Benefit |
For the Ooh La Lift, I just use the wand to dab a little of the product under my eyes, and then pat it in place with my finger. Then follow with the white eye liner.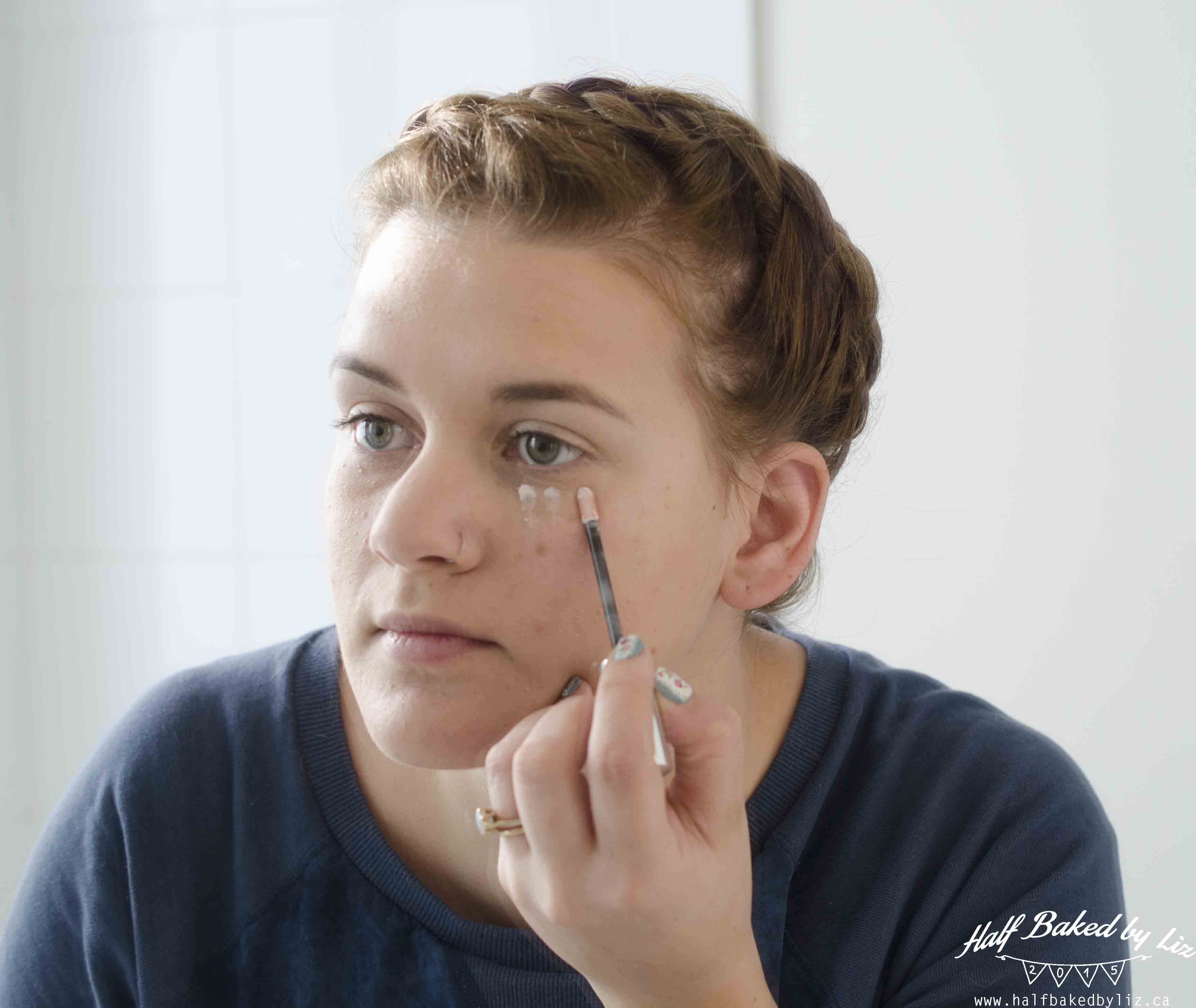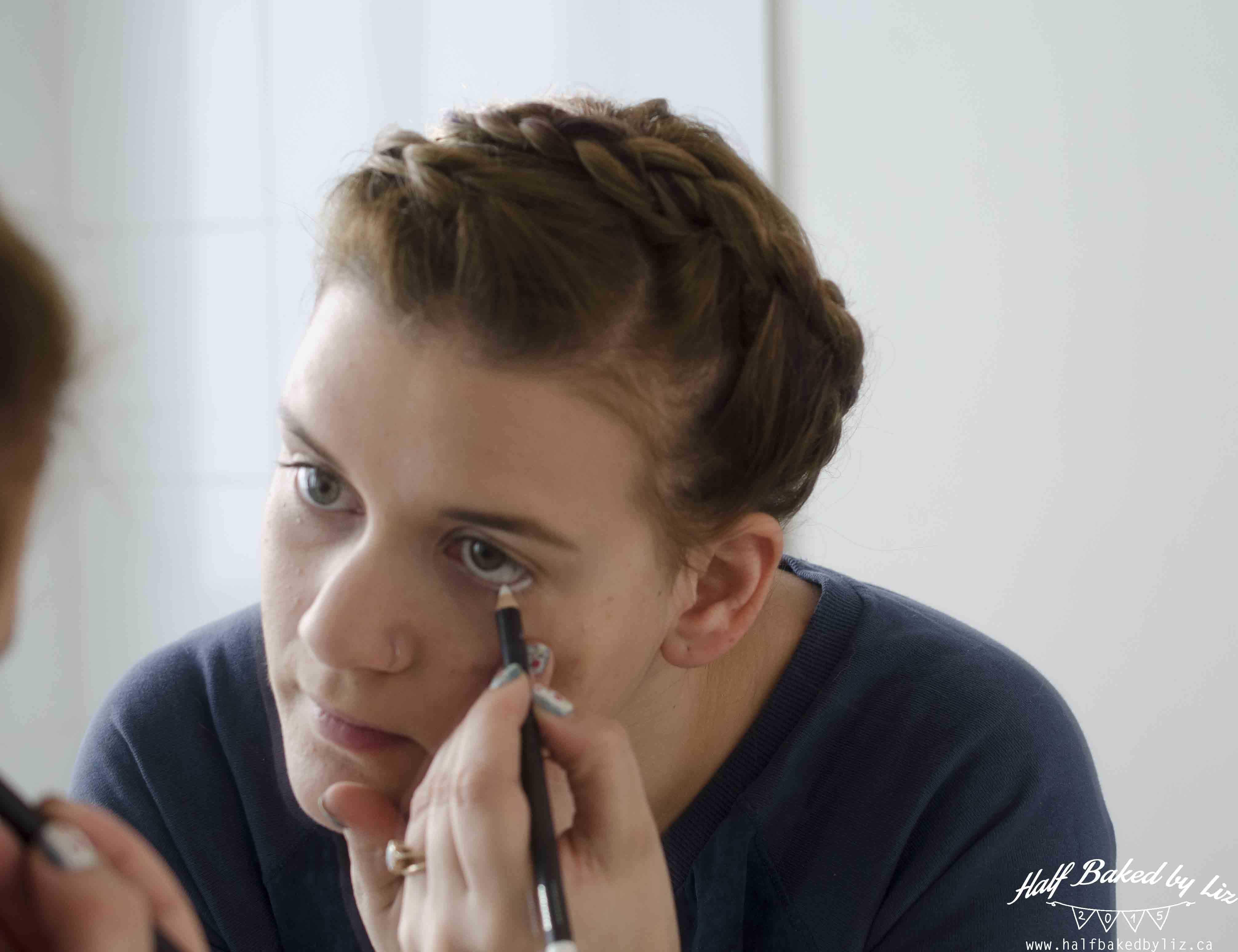 Finally, I use the Eye Bright pencil (from Benefit) on the inside corners of my eyes.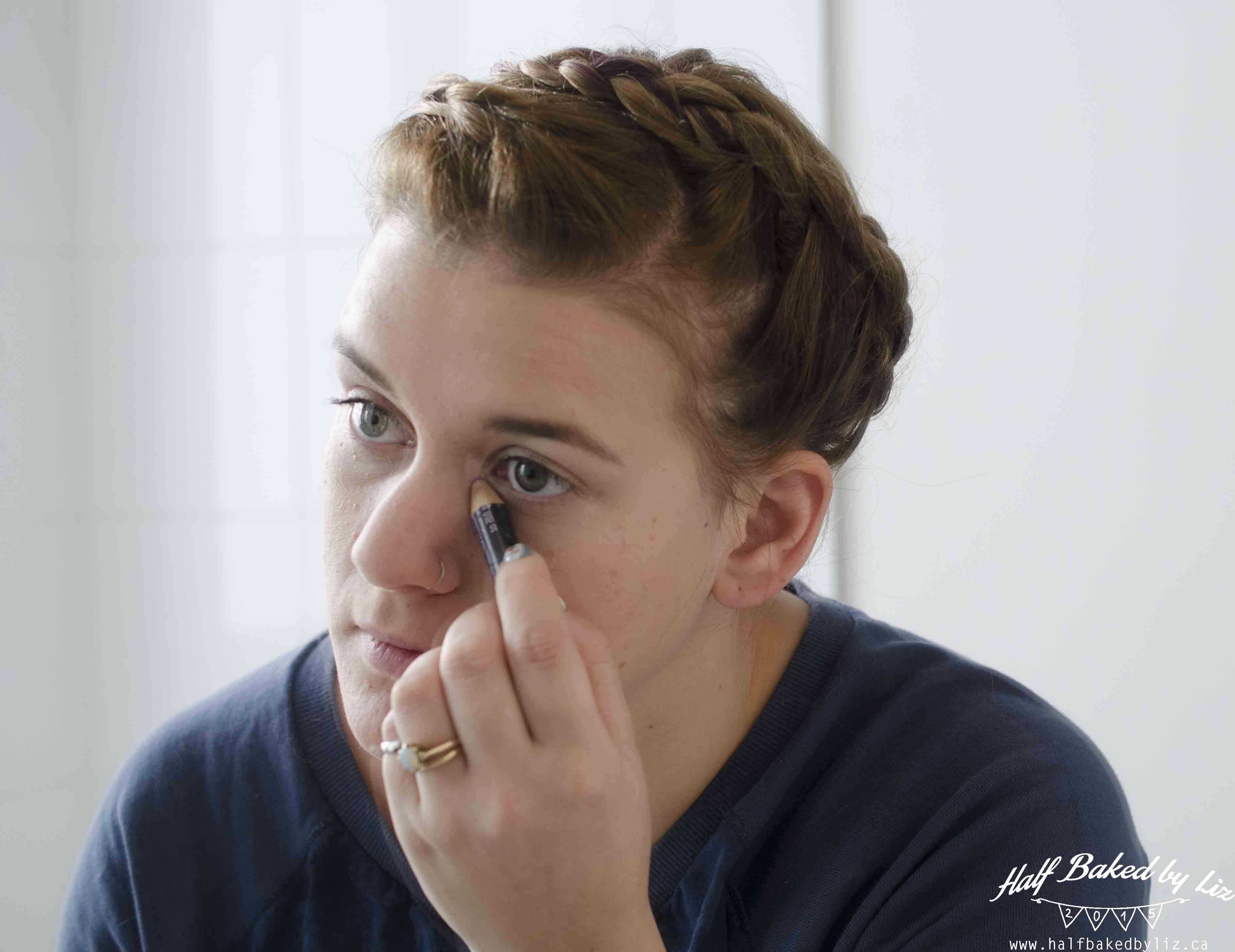 Add a little blush on your cheek bones, and you're good to go.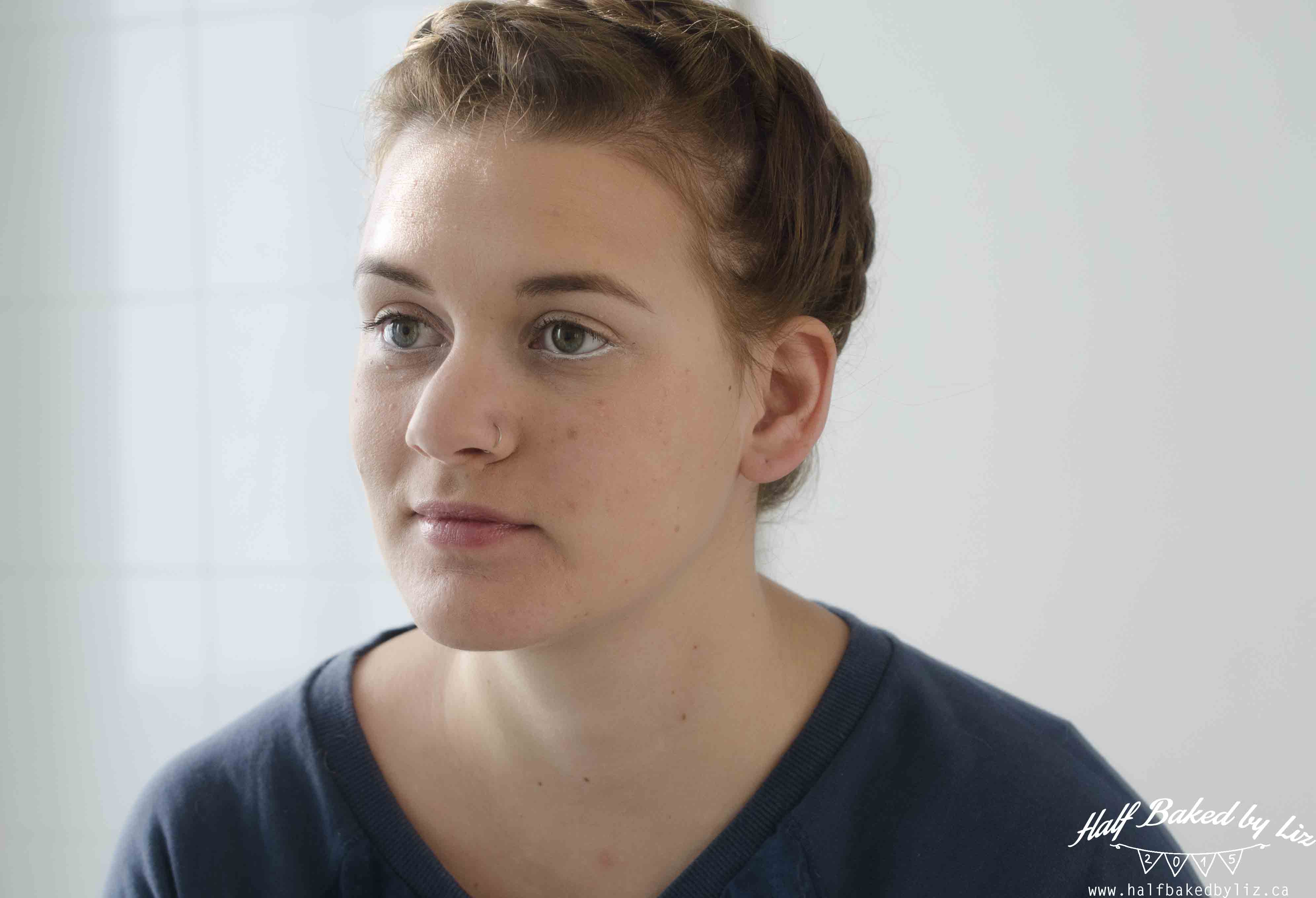 BAM! I'm awake!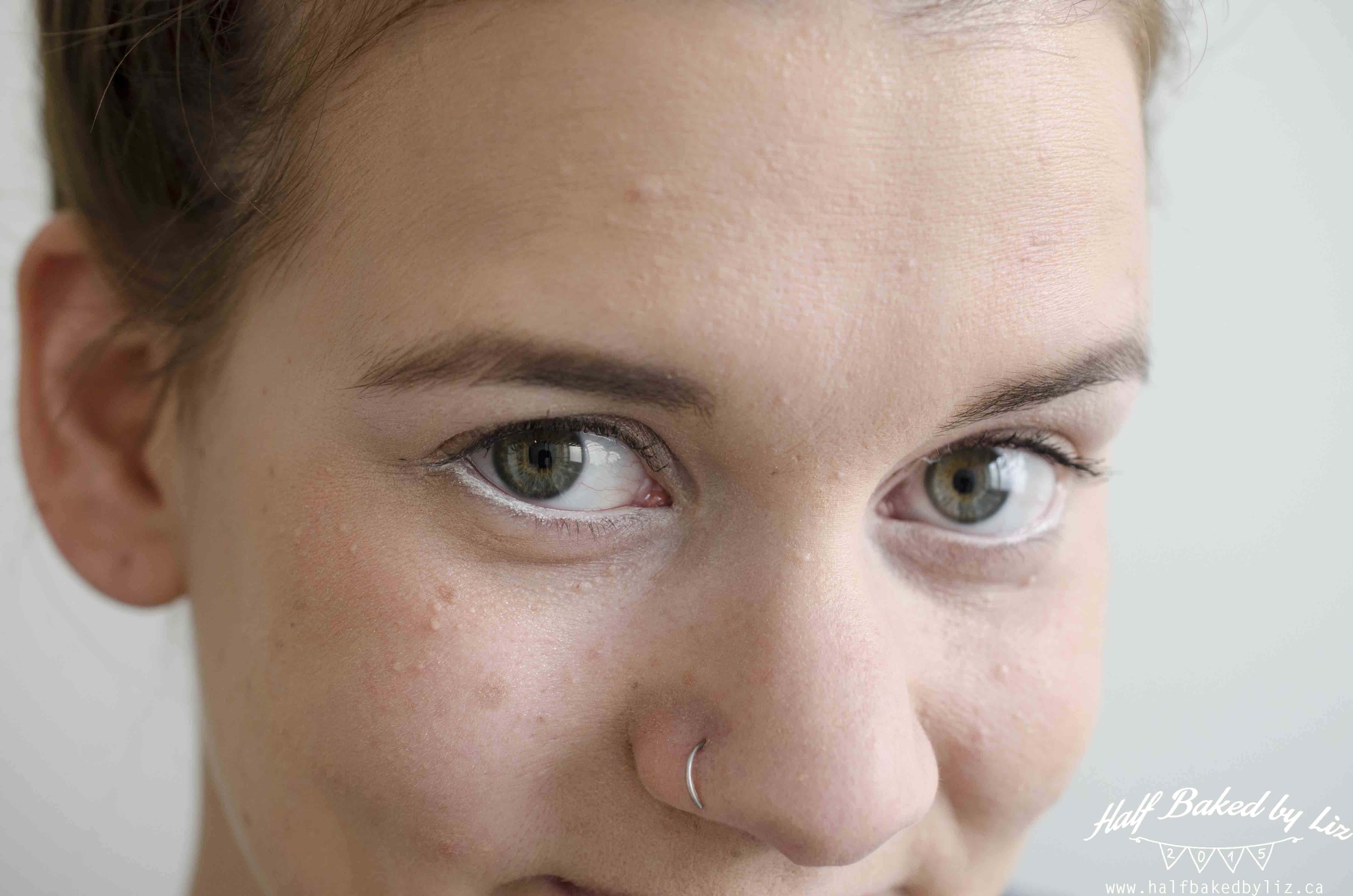 And a little before and after…