It's really starting to seem like spring has arrived in Paris. There are little flowers poking up through the grass, and the leaves are even starting to come out on the trees. Although, I did get caught in a short hailstorm this morning while walking the dogs… But regardless, the weather is much more spring-like than I'm used to (spring in Newfoundland doesn't happen until at least May). So I thought some cute little cherry blossoms would make for lovely nail art for the start of the season!
I used three colours by essie – 'marshmallow', 'in stitches', and 'little brown dress' – as well as a small piece of tinfoil, a teeny-tiny detailing brush, and a dotting tool.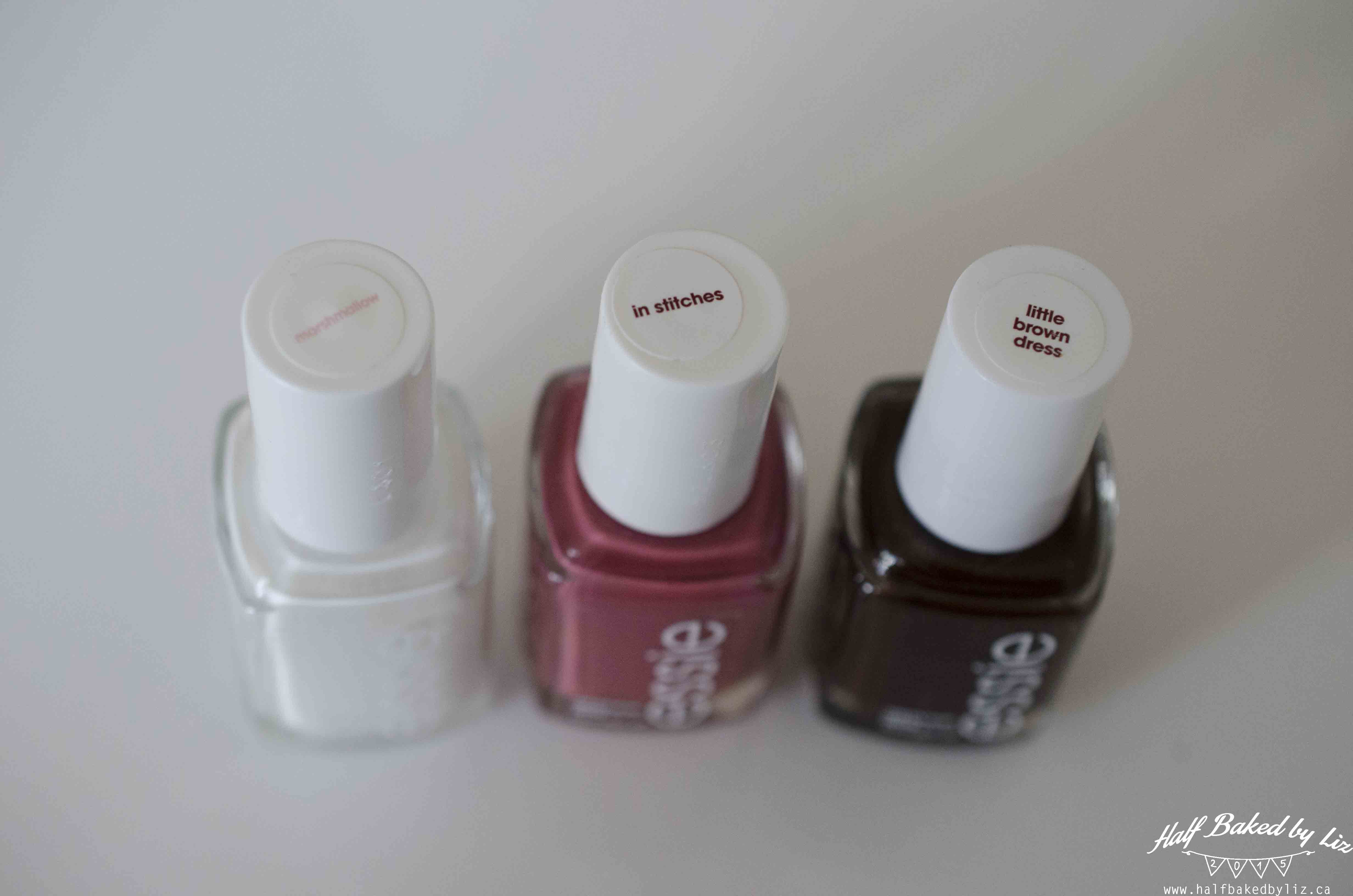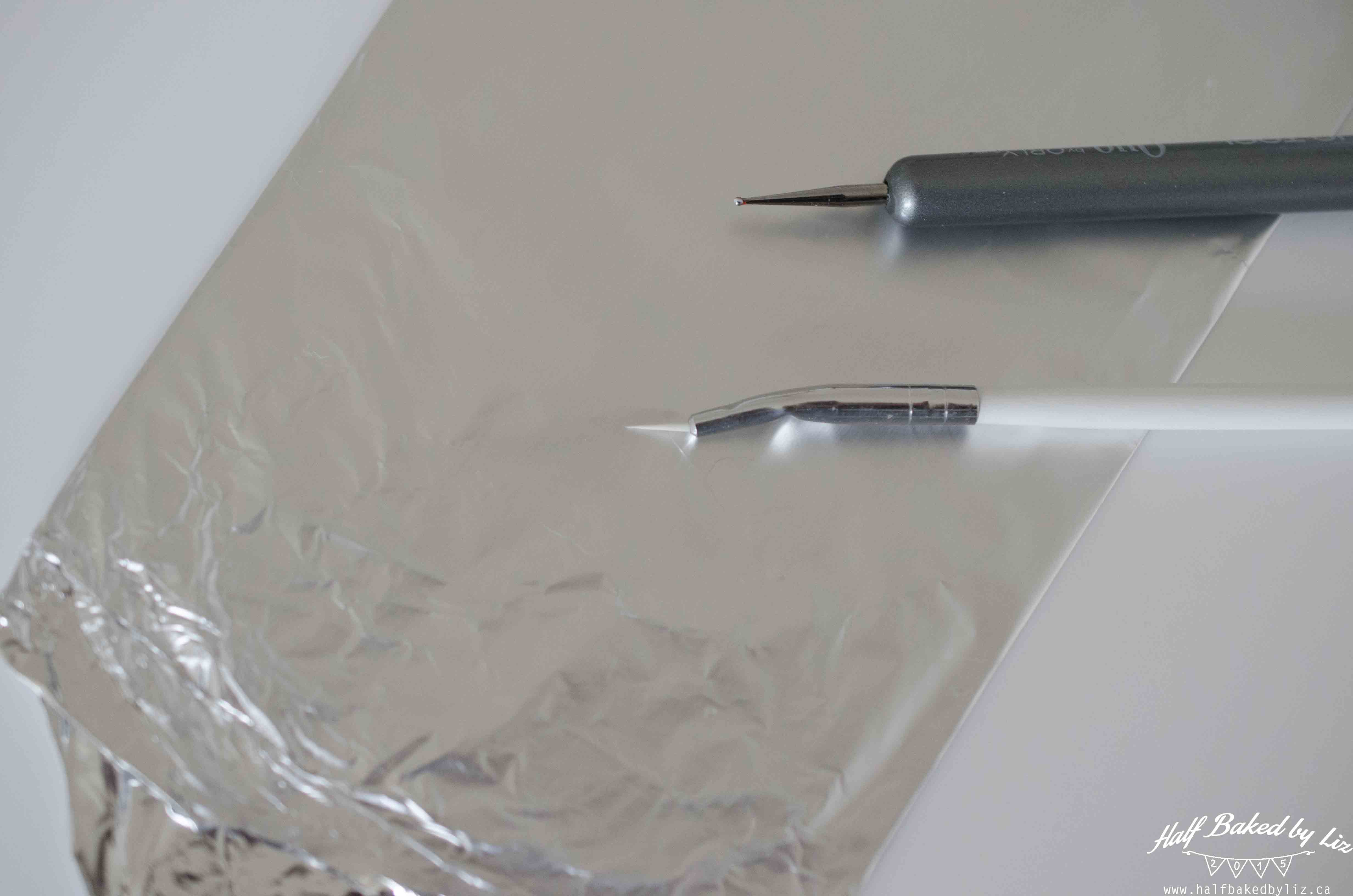 I started with a white base colour – three coats! I find it really hard to get good coverage with white polish… Anyone have any suggestions?!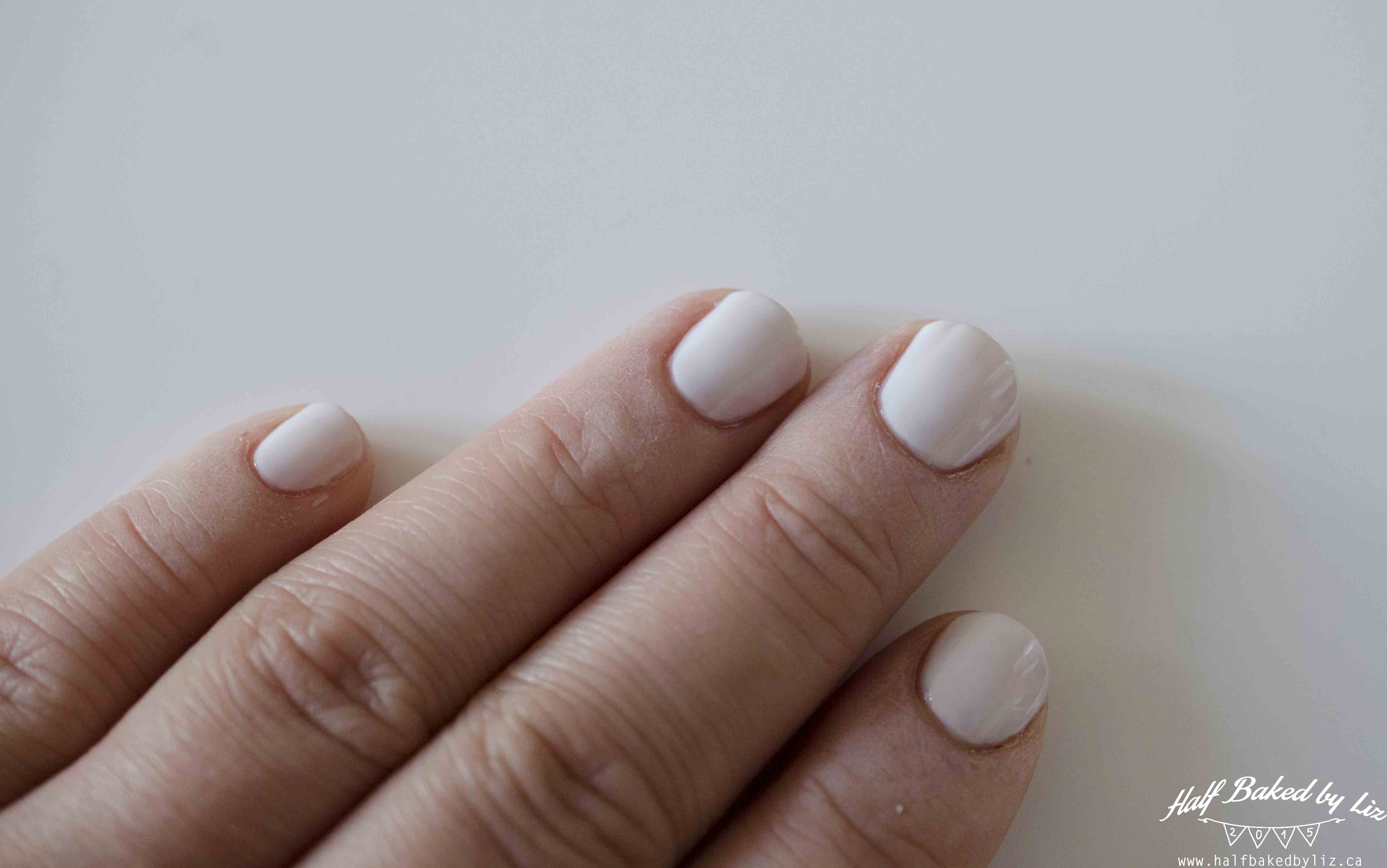 Once the base colour is fully dry, use the brush and the brown polish to make a diagonal line across each nail. It doesn't have to be perfect… they are supposed to be branches, after all :)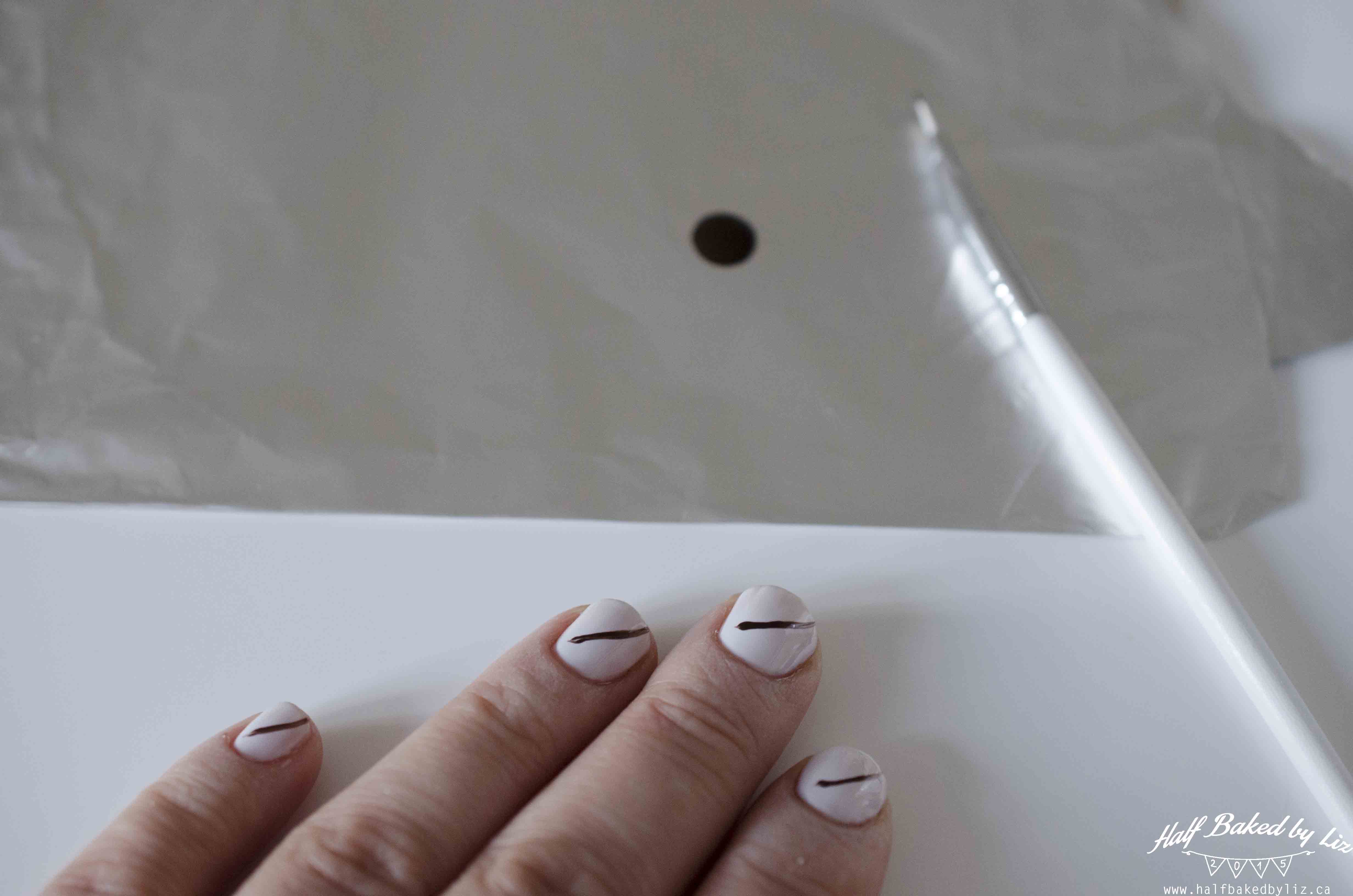 Then add some smaller branches to the first.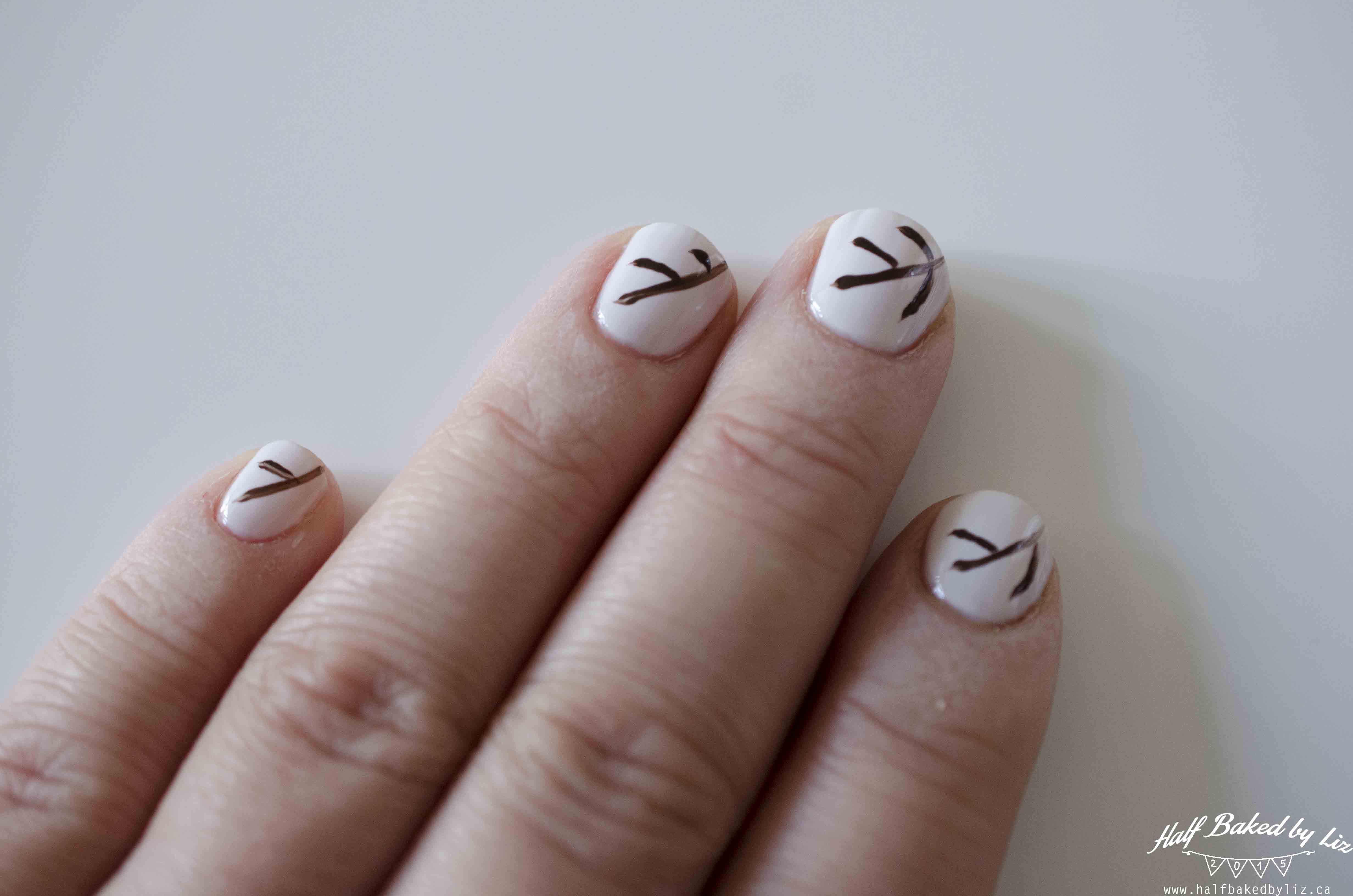 With the dotting tool and the pink polish, place four small dots at the end of each branch to form a flower.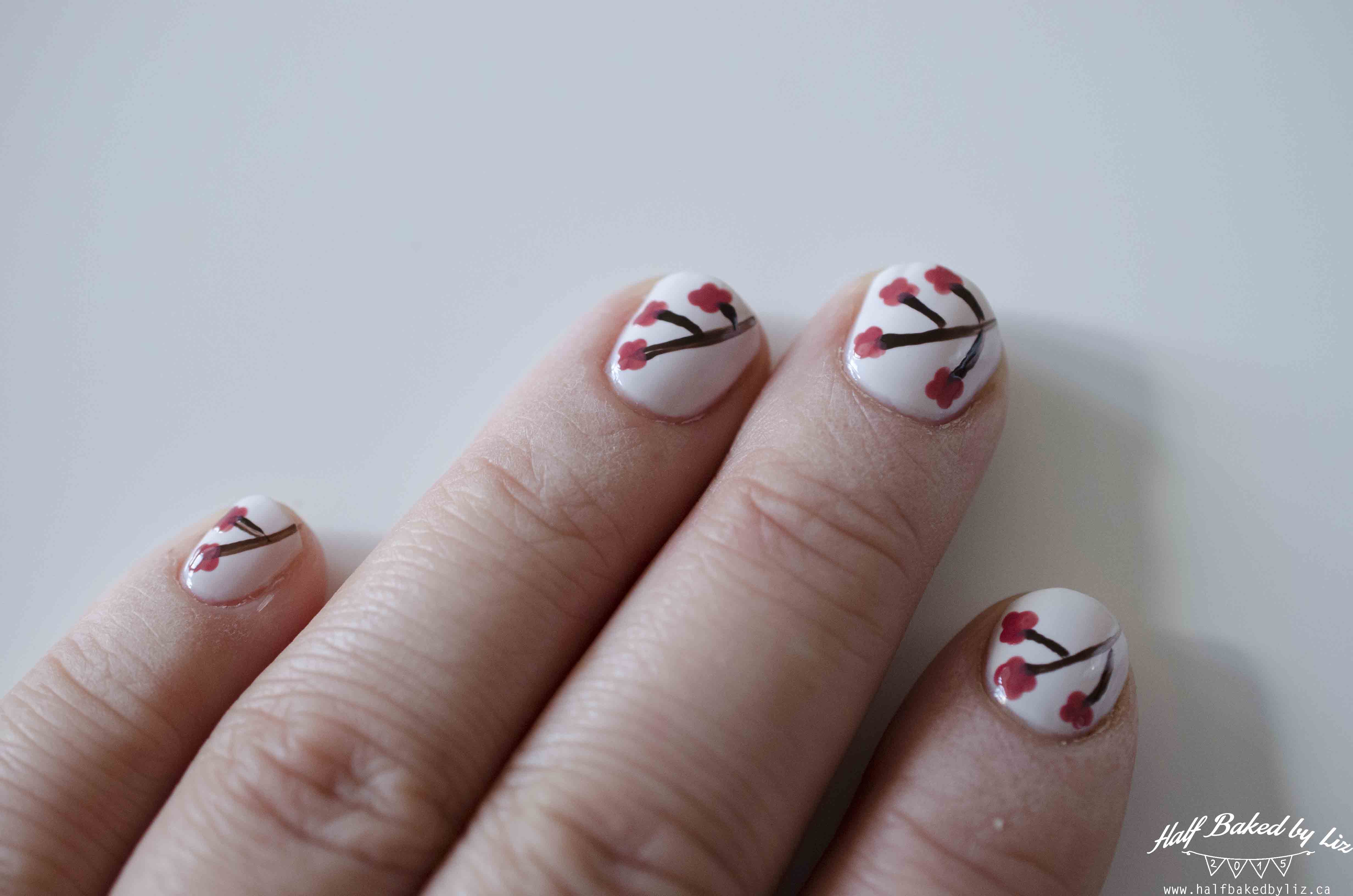 Finish with a small white dot in the center of each flower.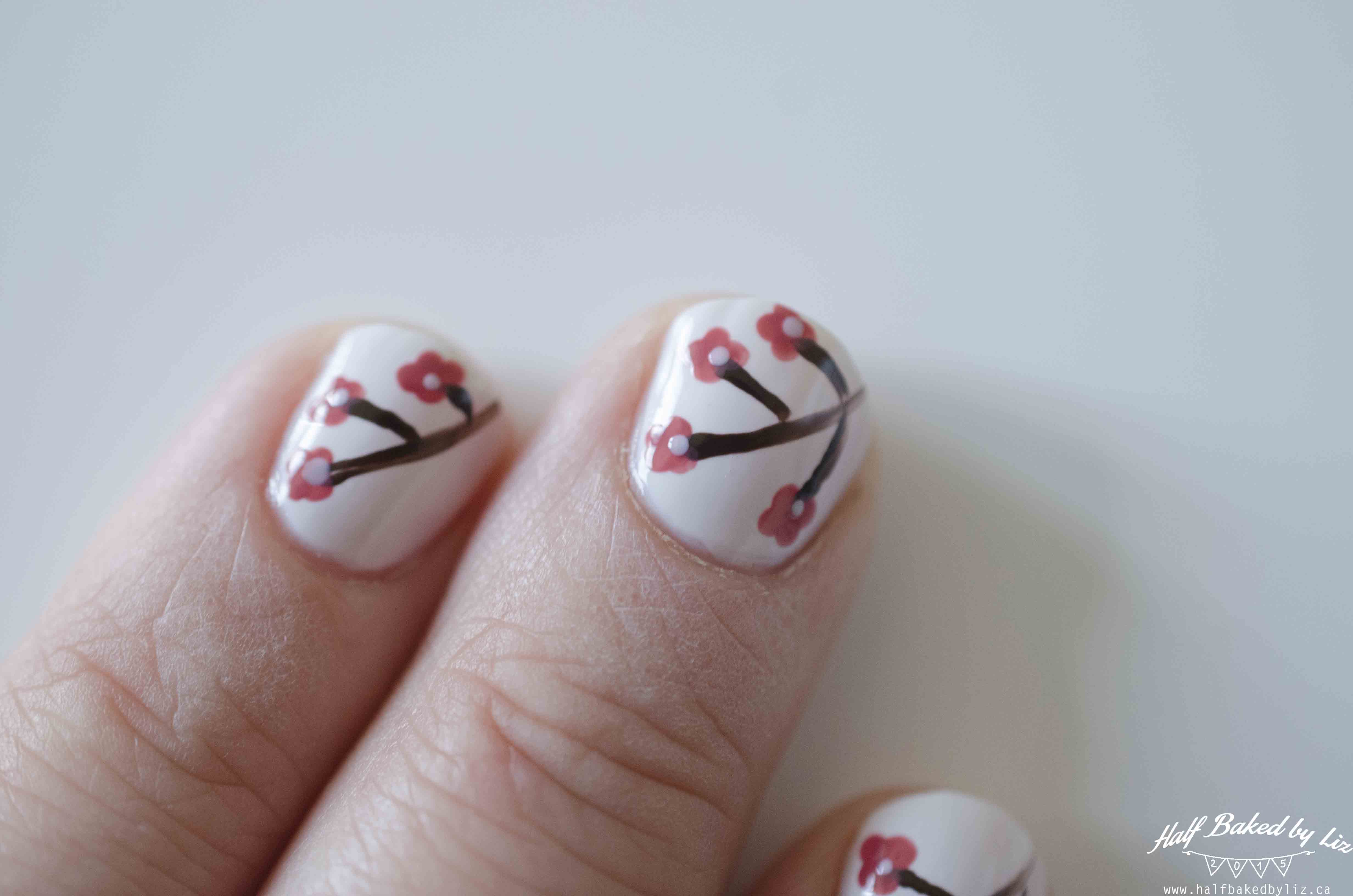 Voila! Really easy, and cute for spring.