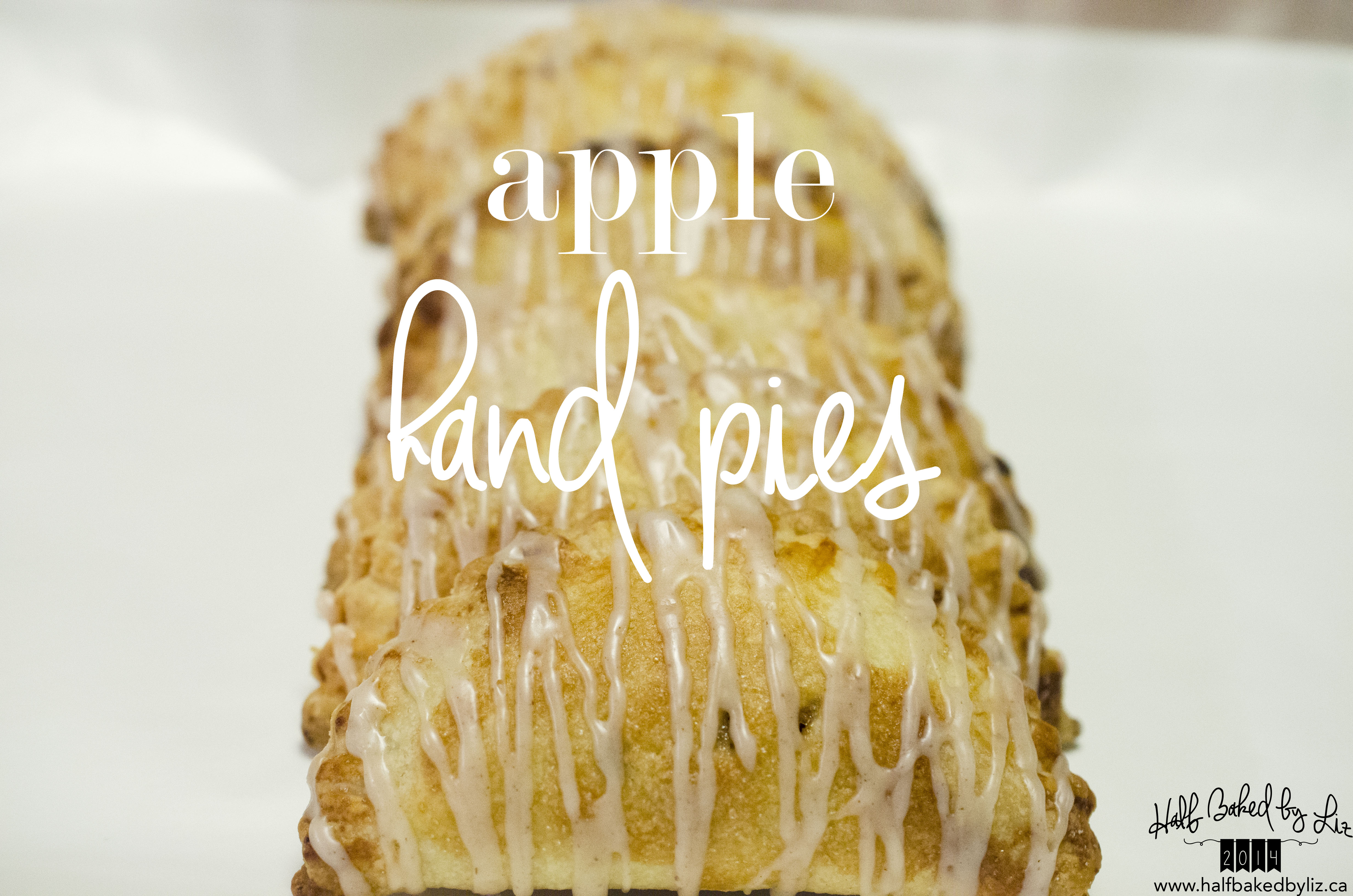 Finally! A blog post! The last few weeks have been super busy… I'm loving my internship, but despite my best efforts to blog, there just hasn't been enough time. BUT, today was a snow day, which is a great opportunity to catch up on some posts!
I made these little turnovers ages ago for a junk food night with friends. (Dies for pastry). Here's my recipe!
First I made the filling…
INGREDIENTS
5 apples
1/3 cup lemon juice
1 cup sugar
1 tablespoon cinnamon
1/4 teaspoon nutmeg
1/4 teaspoon ginger
1 tablespoon cornstarch (dissolved in a little warm water)
Peel, core, and dice the apples. Place the apples, lemon juice, sugar, and spices in a medium pot, and cook over medium heat until boiling and the apples are tender. Stir in the cornstarch, and set aside to cool.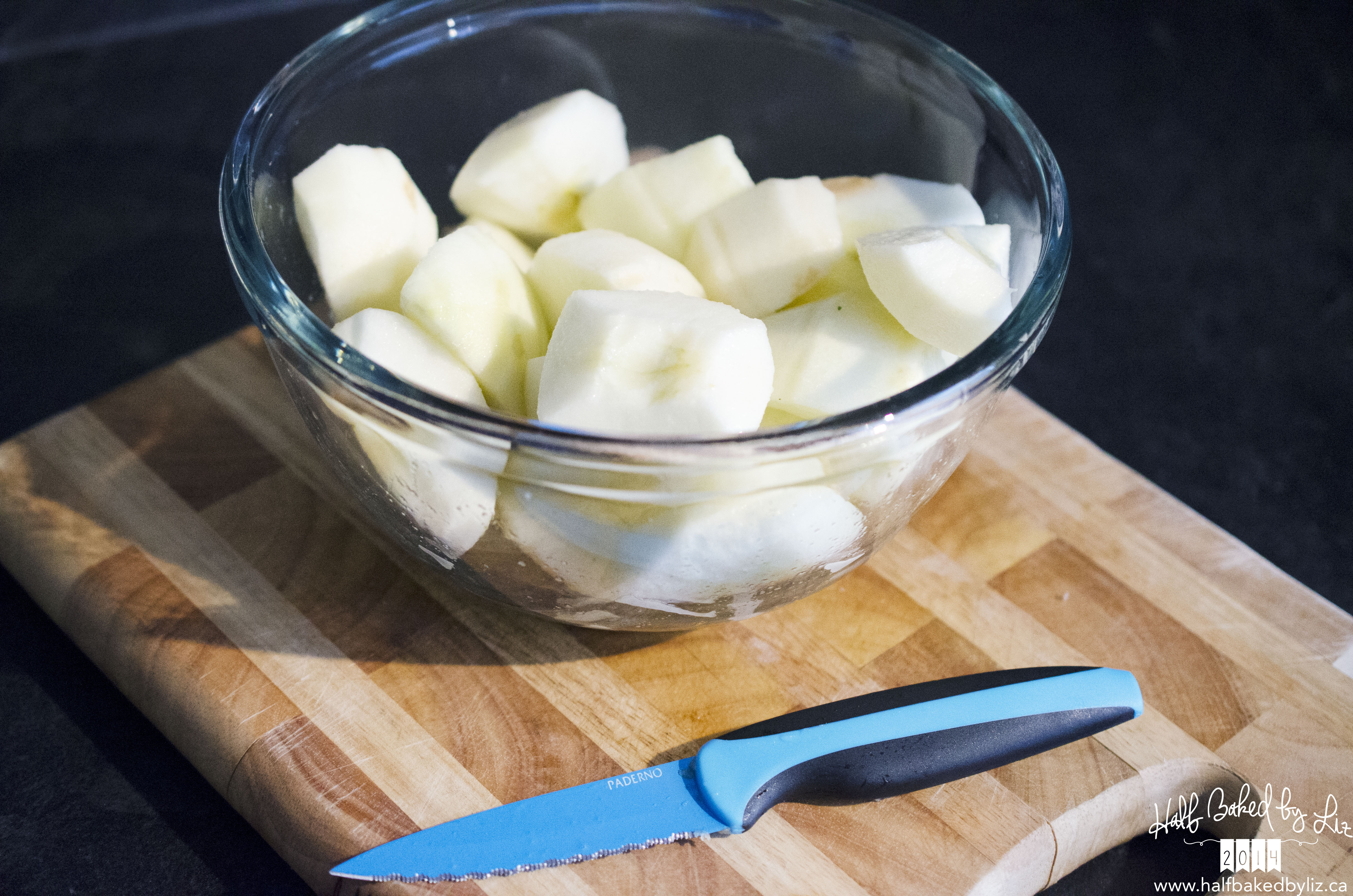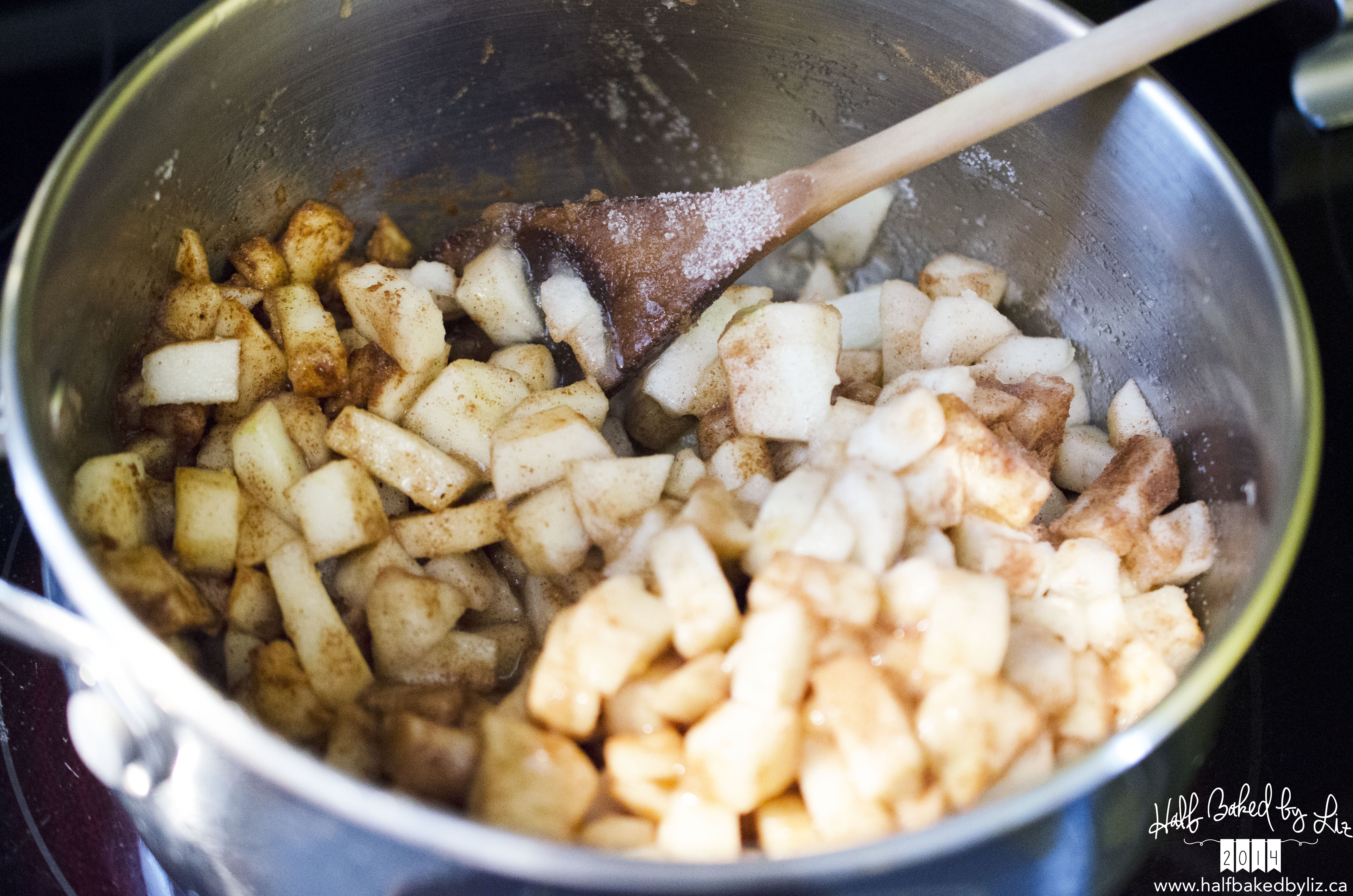 Meanwhile, make the pastry… I used this recipe for pâté brisée.
Cut the pastry into 6″ rounds with a cookie cutter, and place a heaping tablespoon of apple filling in the center.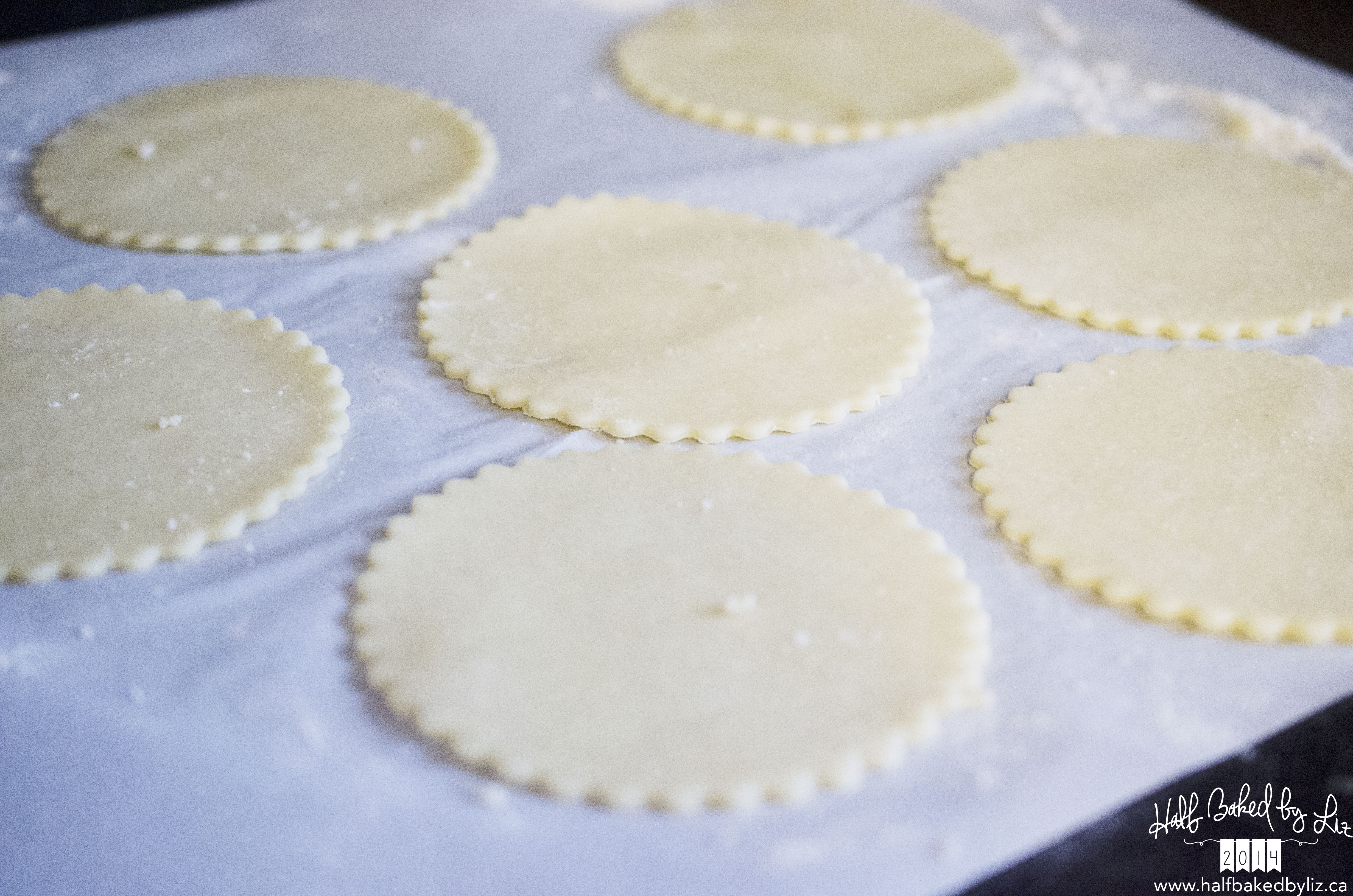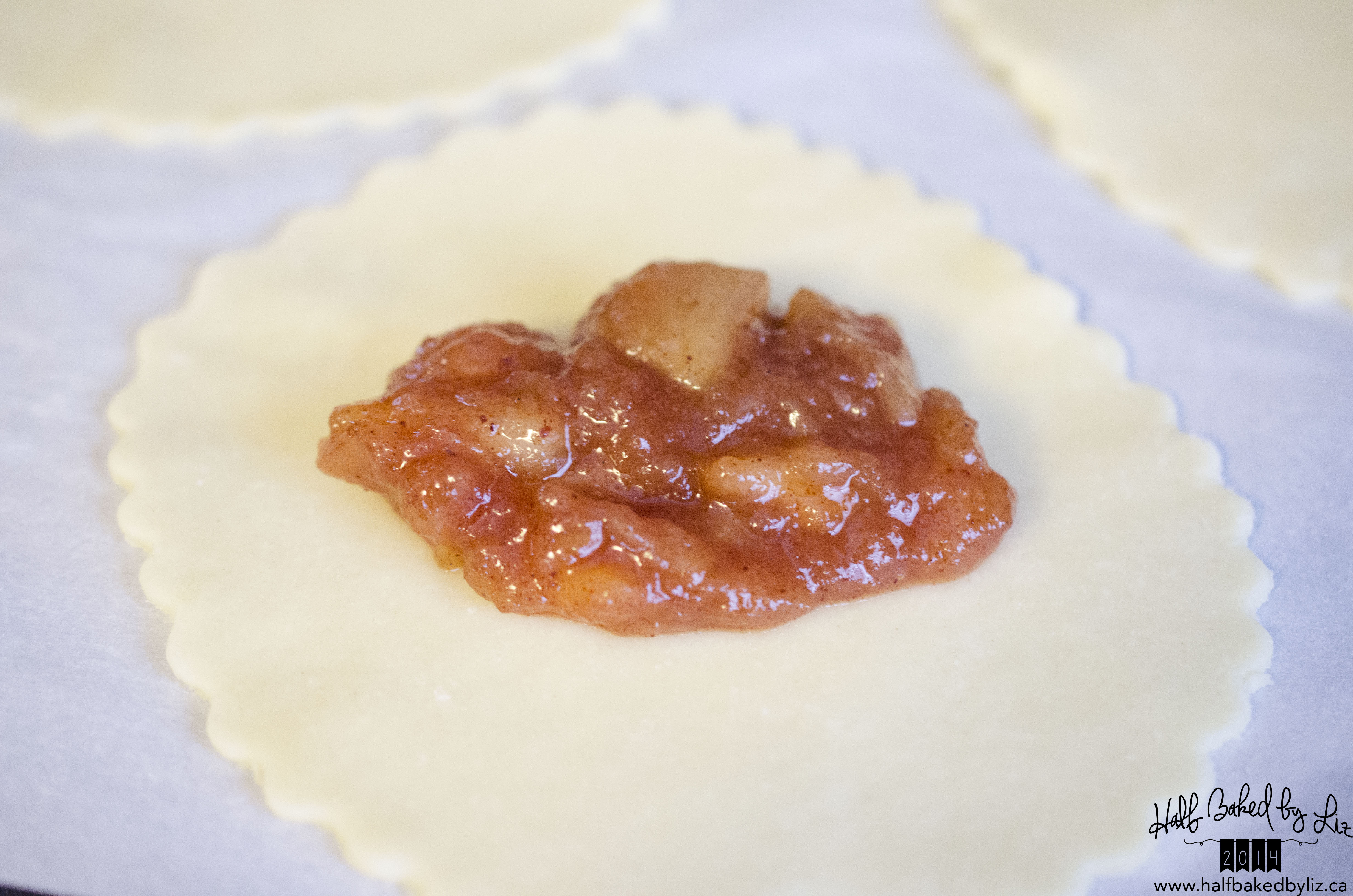 Make an egg wash from one beaten egg + 1 tablespoon of milk. Brush the egg wash around the edges of the pastry circle, and fold in half to seal. Crimp edges with a fork, and place a few small slits in the top of the hand pie. Brush the top with the egg wash, and sprinkle with sugar.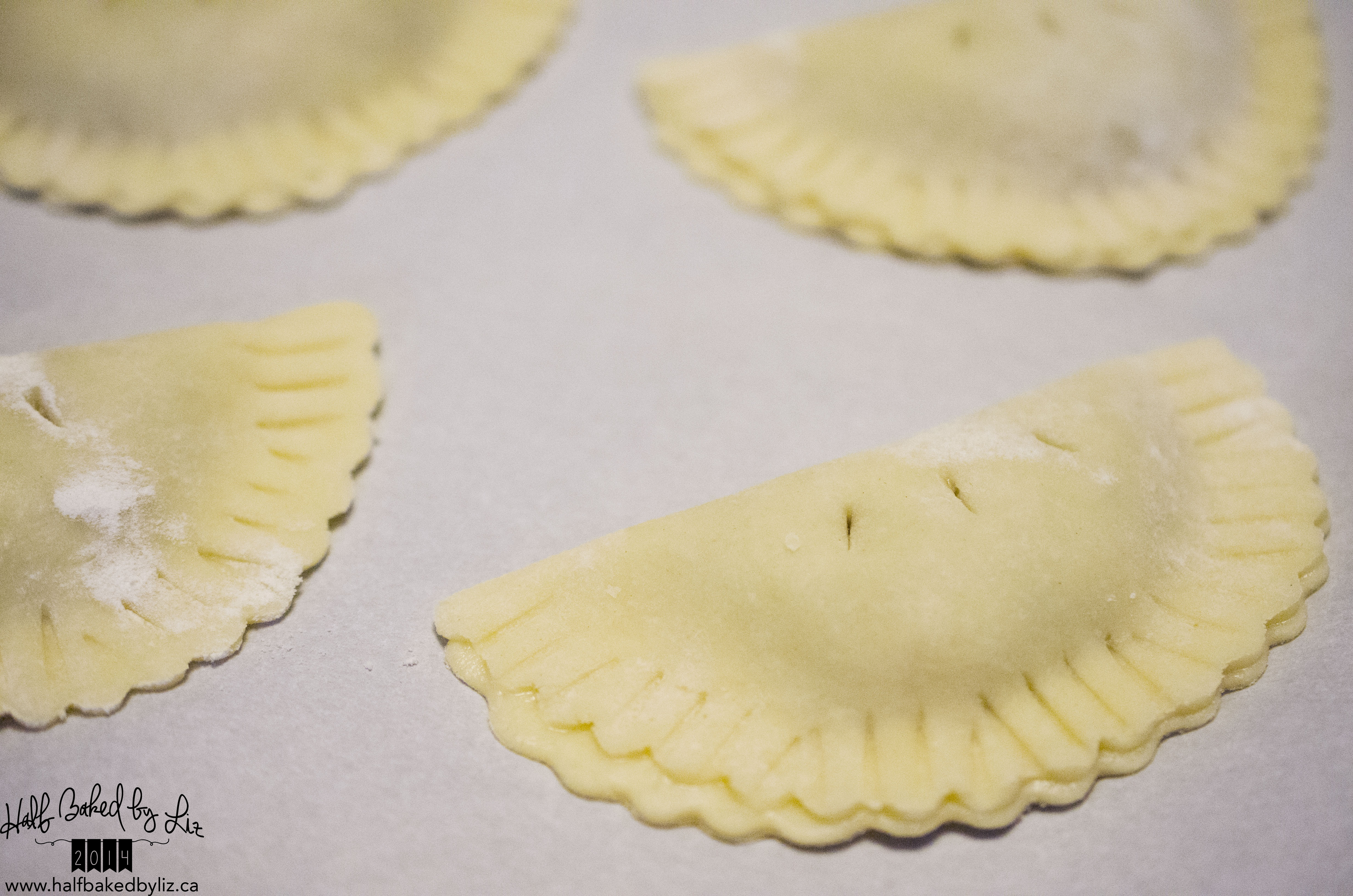 Bake at 400F for ~15-20 minutes until golden brown. Allow the pies to cool slightly while preparing the glaze.
For the glaze, combine:
1 cup icing sugar
1/4 teaspoon cinnamon
2 tablespoons + 1 teaspoon water
Add the glaze to a squeezy bottle, and drizzle over the pies. Enjoy!